Hello, this is Kraig Hissong, Superintendent of WL-S with an important message regarding evening activities and parent/teacher conferences. First, parent/teacher conferences will be on as regularly scheduled. If you are scheduled for a conference this evening, please plan to attend. If you are unable to attend, please call the school to notify and make other arrangements. Second, all HS evening activities and practices are still on as planned, however, are optional if you are concerned with road conditions. Please check with your individual coach/advisor for any changes to times and schedules. There will be no Middle School or Elementary practices this evening. Again, all parent/teacher conferences are on as planned this evening from 3 to 6 PM for grades K-12. Thank you and be cautious in your travels this evening.

Good morning! Presale tickets are now available for purchase! You can purchase tickets using the link below or at C & R pharmacy beginning at 3pm tomorrow. Go Tigers!
https://ohsaa.org/tickets

Hello, This is Kraig Hissong, Superintendent, There was a problem this morning with the closing notification which resulted in most of our elementary families not receiving the message. This has been corrected. Please remember that if you do not receive a call or have a question, you may call the school or tune to WPKO, Shine FM, and Channels 2, 7, 22, 45 and Columbus 4 along with out website where updated information is posted. Thank you. A message about evening activities and Parent teacher conference will be sent out today by 12:15. Thank you.

Good morning! Due to weather, there is no school today, 11/12/2019. A decision will be made on this afternoon/evening's activities as the day progresses. This includes parent teacher conferences. We will post, call and text and announcement as soon as we know more. Thank you!

Hello, This is Kraig Hissong, Superintendent, of WL-S schools notifying families that we will be closed today, Tuesday, November 12, 2019. Information on evening activities will be shared this afternoon. Again, we will be closed today. Thank you.

Hello, This is Kraig Hissong, Superimtendent, of WL-S schools notifying families that we will be on a 2 hour delay today, Tuesday, November 12, 2019. School will begin at 9:40 for MS/HS and 9:45 for Elementary. Again, we will be on a two hour delay today. Thank you.

Good evening! Due to inclement weather we will be canceling all evening activities. This includes the 2nd and 3rd grade music program, MS girls basketball scrimmage and all practices that haven't already started this evening. Thank you, and drive carefully!

Parents, this is a reminder to NOT drop your students off in the student parking lot at the south end of the school, you must use the drop off lane. Also, please remember to find the farthest spot forward before your student exits the vehicle.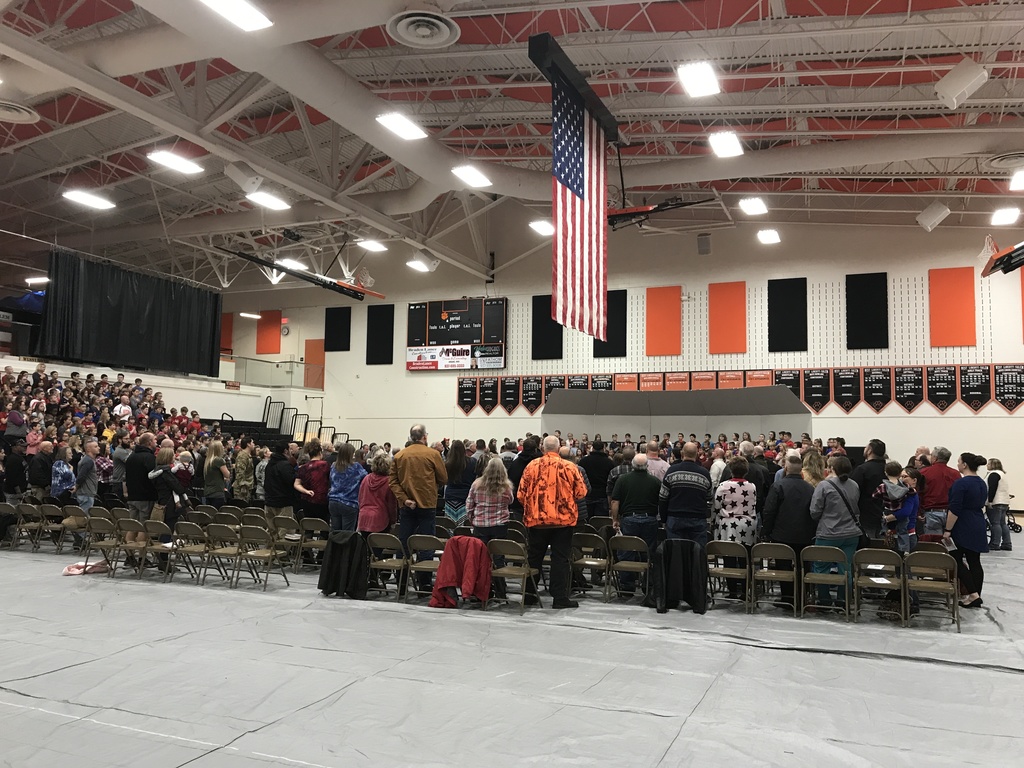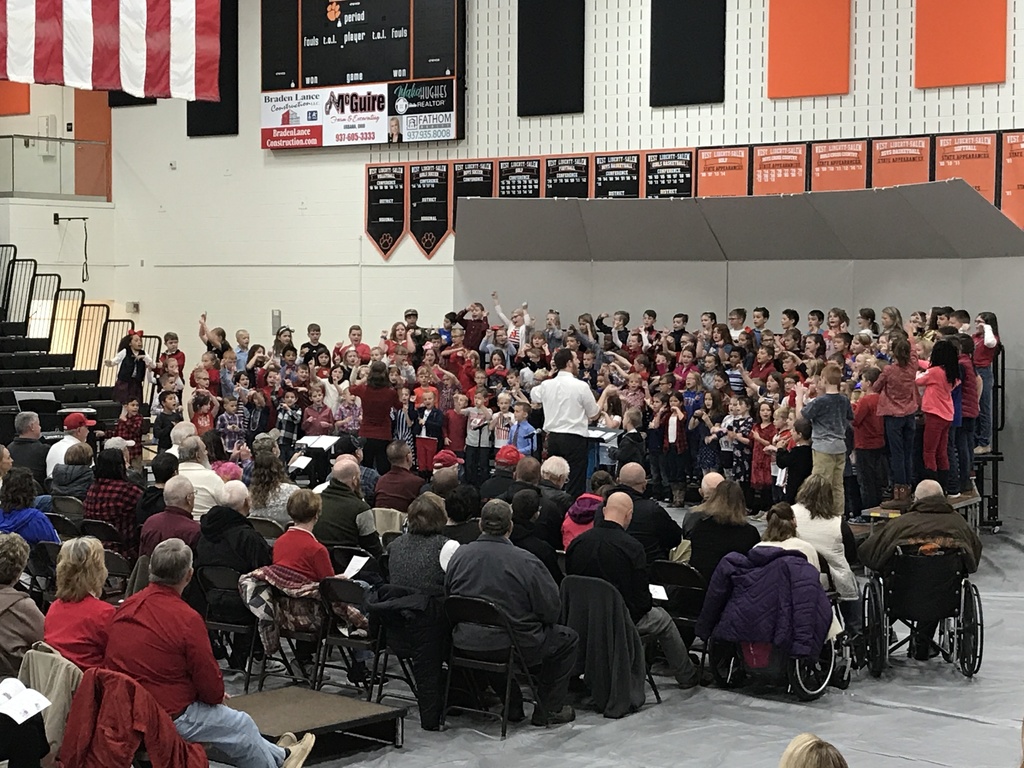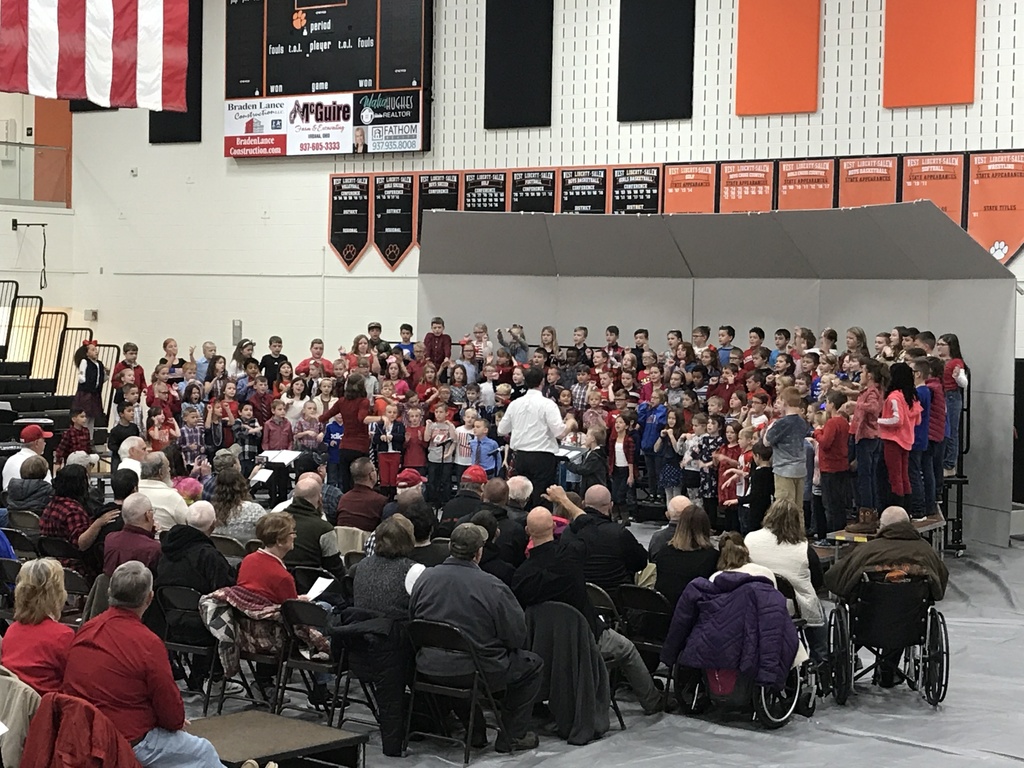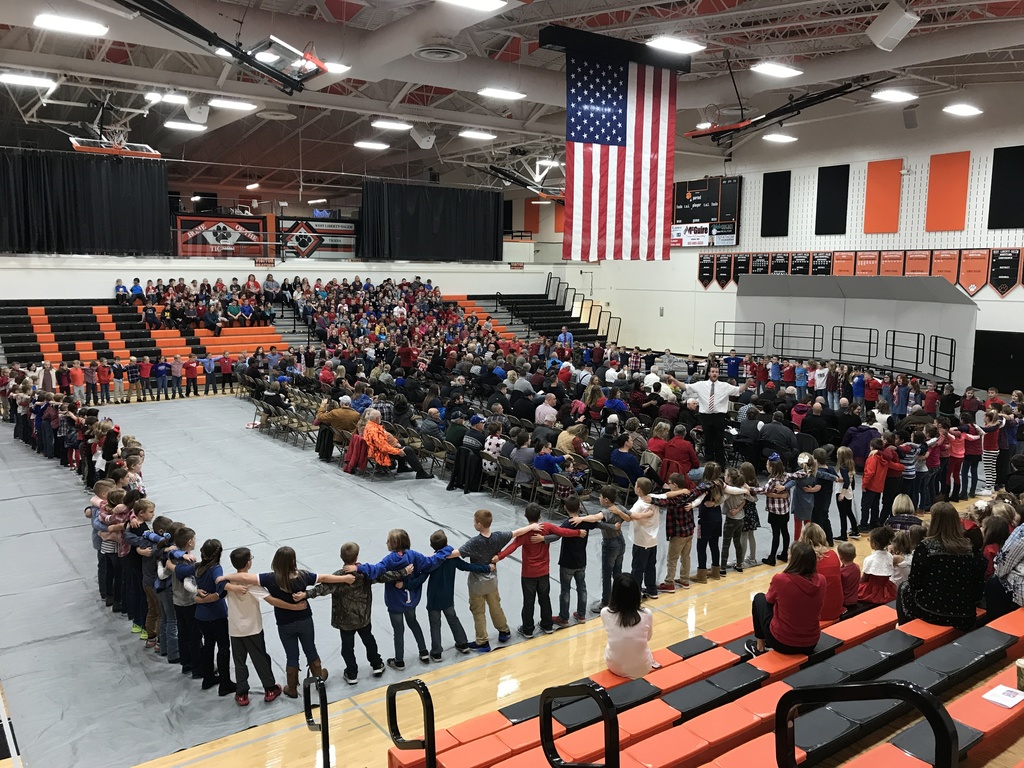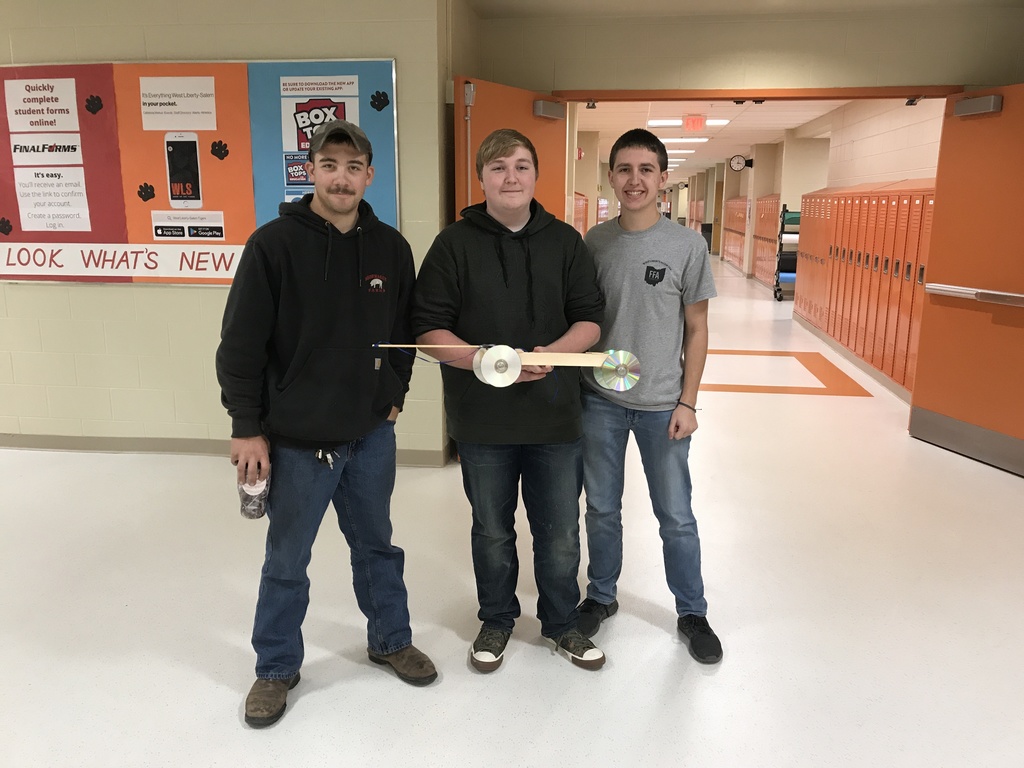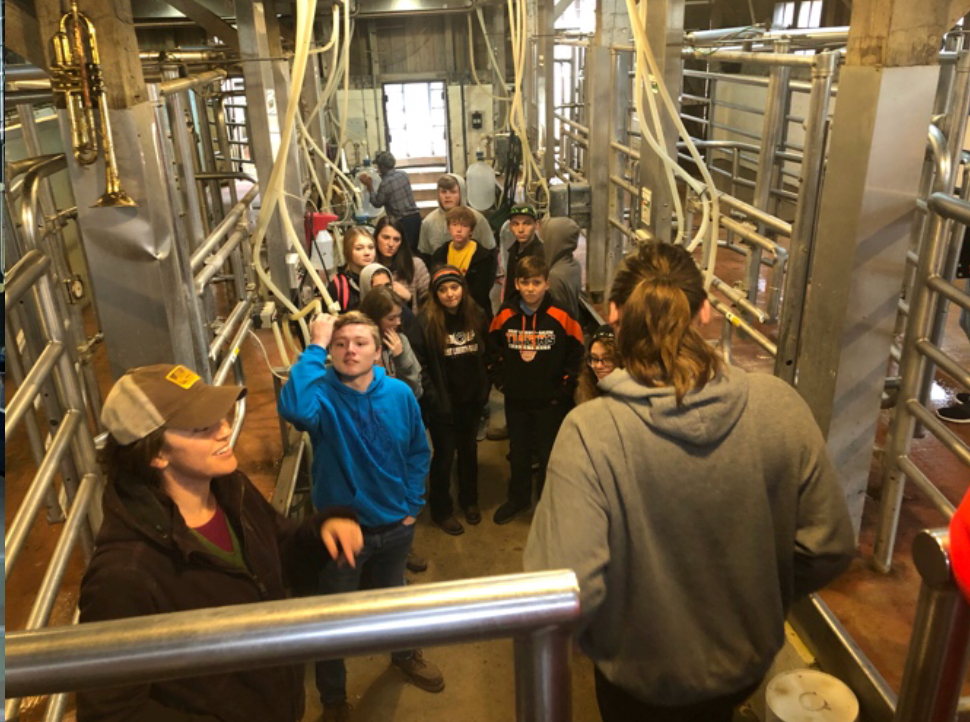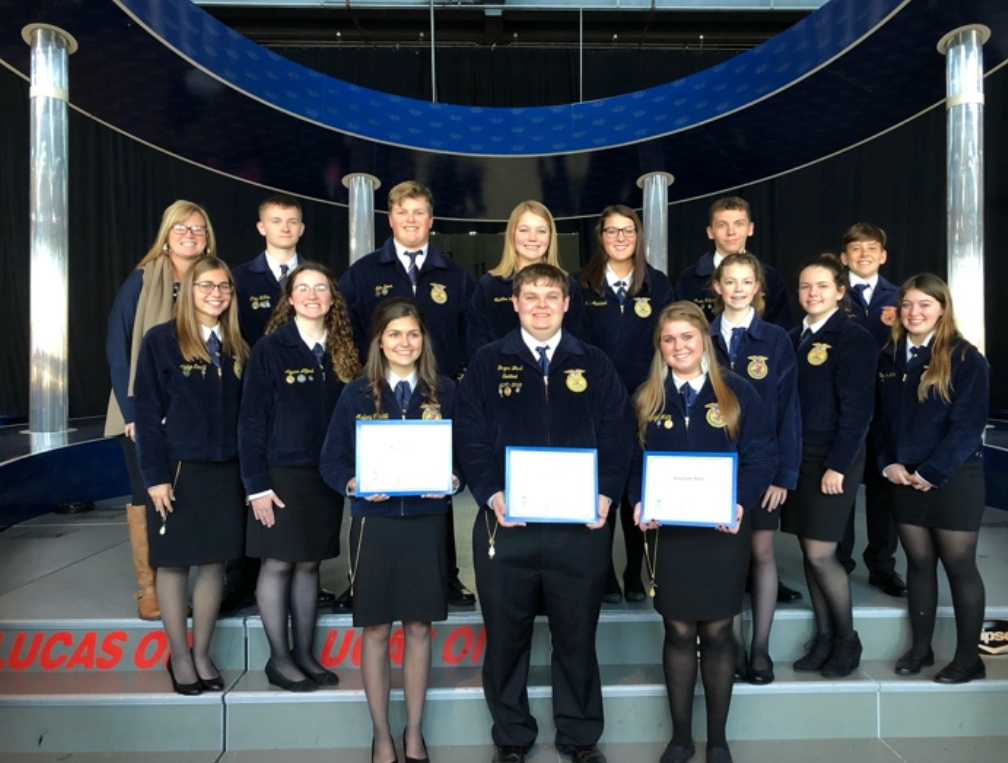 Congratulations, Tigers, on a 21-14 victory tonight!! On to week 12!!

Good morning WLS Students! Here is the plan for tonight's football play-off game. Our band will sit in the endzone bleachers. All HS and MS students will sit in the student section - located where the marching band typically sits. MS will sit up top and HS at the bottom. My understanding is that the theme is "Christmas in November"! Hope to see you at the game. Go Tigers!


FFA members recently participated in the county job interview contest at Graham High School. Senior Adalyn Caudill placed first and senior Cameron Rice, third. In the junior division, Morgan Damron placed third. Sophomores Hayden King and Marissa Bailey placed third and sixth respectively. Caudill, Damron, and King will advance to the sub-district contest at Global Stem Academy next week. Nice job to all of our FFA participants!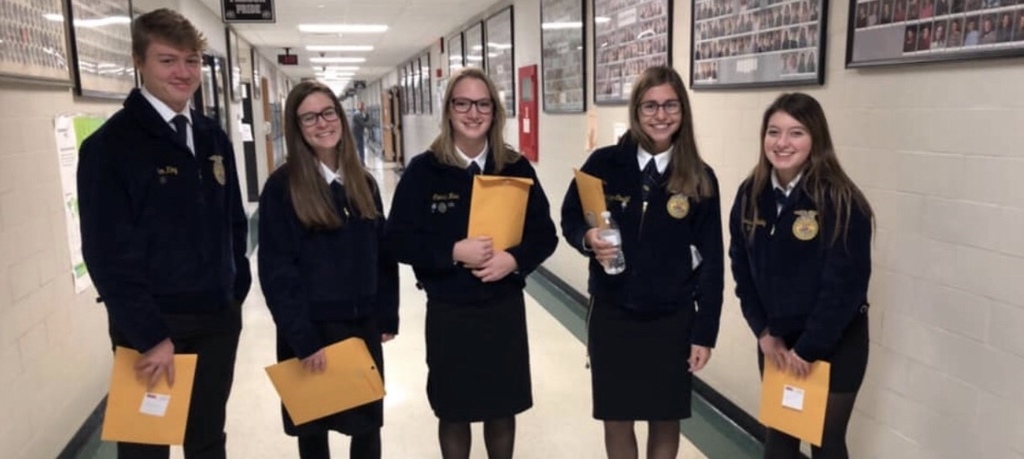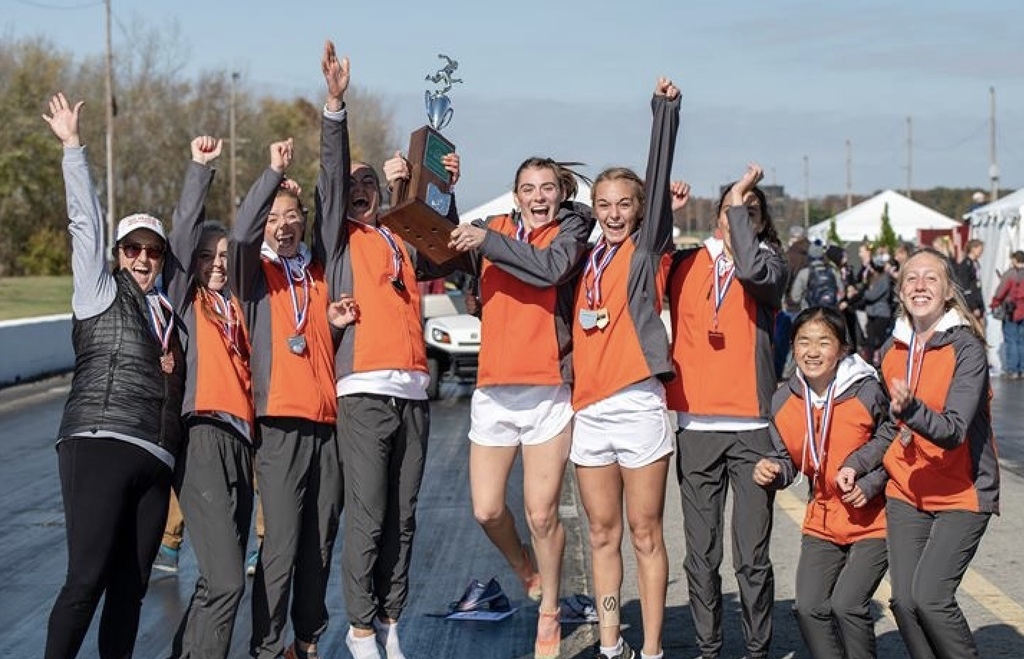 Hello, this is Kraig Hissong, Superintendent of West Liberty-Salem, with some important announcements. First, we will be conducting a full scale safety drill at school tomorrow. A full scale drill is required by the State of Ohio and is considered full scale when it involves local first responders. Tomorrow, the district will practice responding to a leak at a nearby anhydrous plant. West Liberty Fire and EMS along with the Sheriff Department will respond to this scenario to practice with the district. Please do not be alarmed if you see first responders at the school. The correct response to an anhydrous leak is to lock the building down to prevent outside air entering the building. If you arrive during the drill, you may have to wait a few minutes before you are able to enter. Also, tomorrow evening are parent teacher conferences. If you have not made an appointment with you child's teachers, please call the office to do so. Last, tomorrow evening is the first performance of our fall Drama Club Performance at 7pm. Please join us for a fun evening. Thank you.

Football Playoff orders may be picked up between 7:40 AM and 6 PM, tomorrow in the main office. Thank you!

A BIG Thank You to our WL-S community for your continued support of our schools! This is fantastic for our school and our students! The district's Permanent Improvement Levy will allow continued improvements of our educational programming and proper maintaining of our campus operations

SUBSTITUTES WANTED: Paraprofessional (Aide) subs at WL-S in grades K-12 for varying shift lengths. Please contact Alysson Cotrell at 937-465-1060 x101 or email
alcotrell@wlstigers.org
if interested. FBI and BCI background checks required.