Congratulations to Makalya Moffitt who won Reserve Champion with her breeding ewe, 4th place with her boy Spartan and 4th with Bluebird!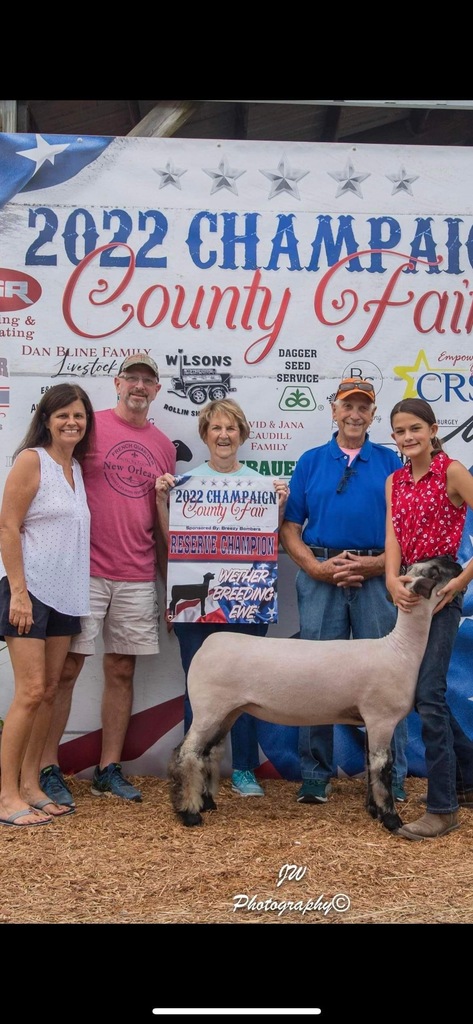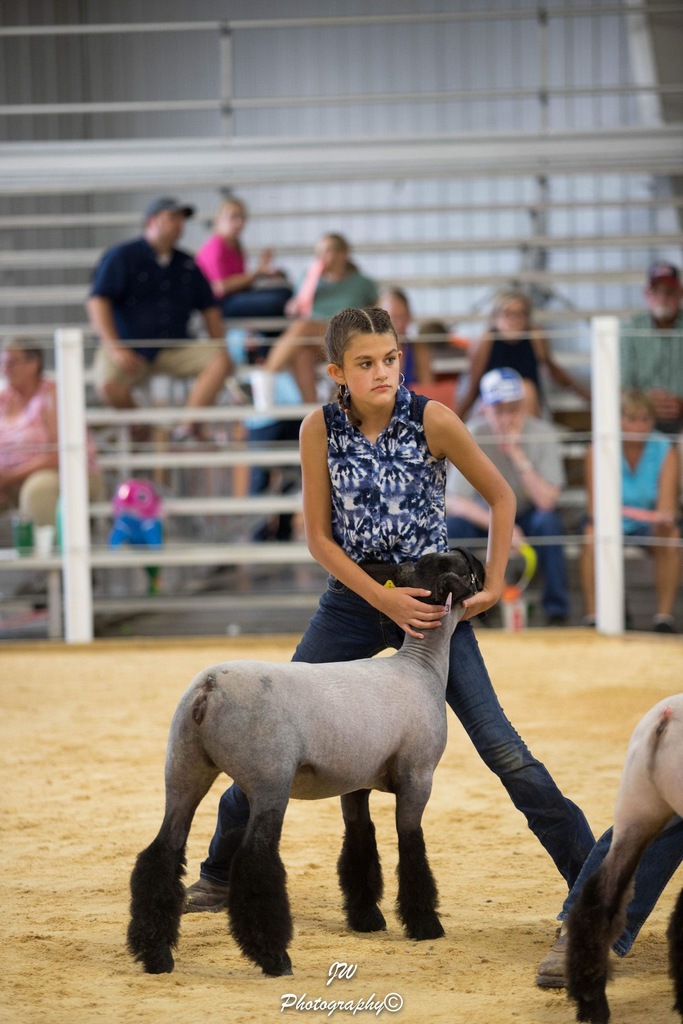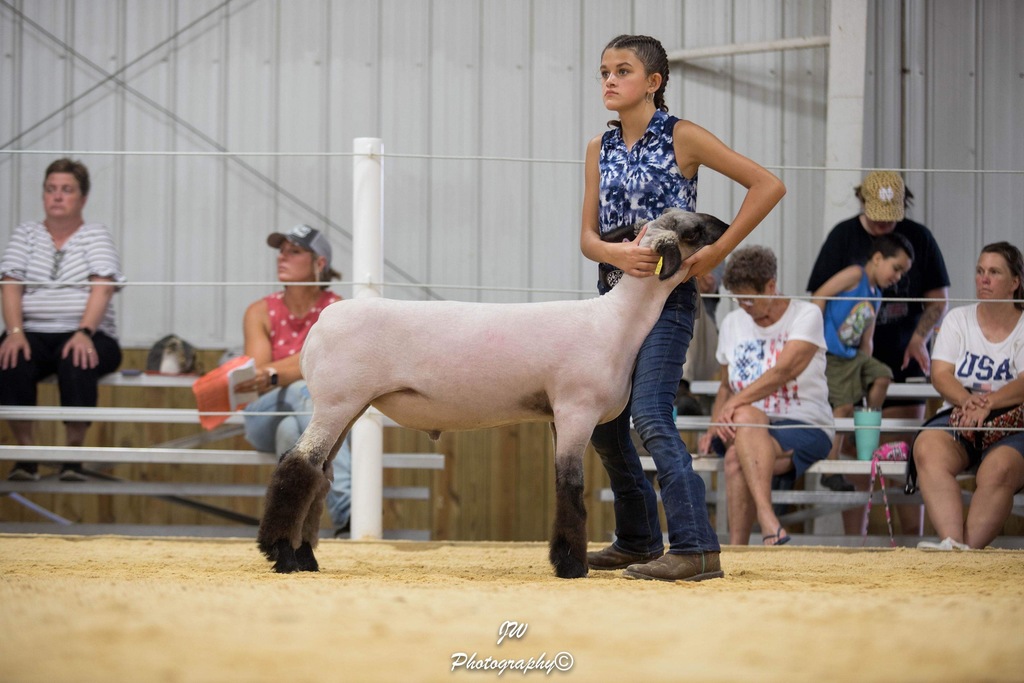 Christian Herron won a first place, two second place, one third place and Reserve Champion with his FFA rabbit. Christopher Herron received two first place, two second place, and one third place with his rabbit! Congratulations, Christian and Christopher!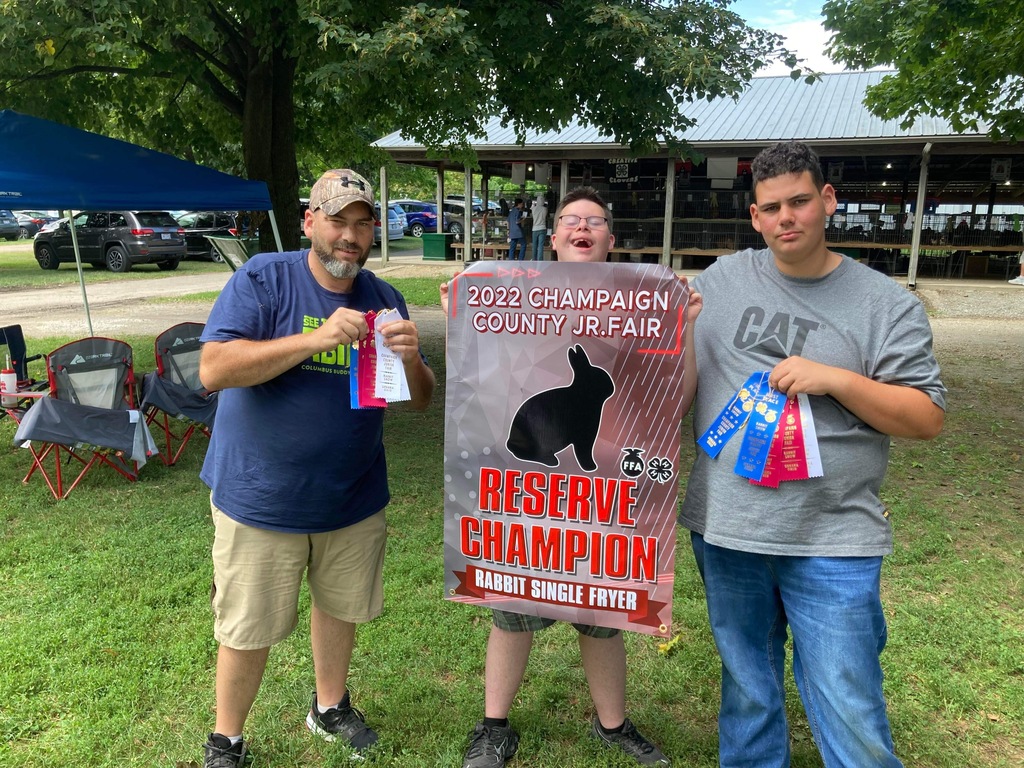 Paisley Lathrop, third grade, won peewee showmanship for her age division on Sunday afternoon! Great job, Paisley!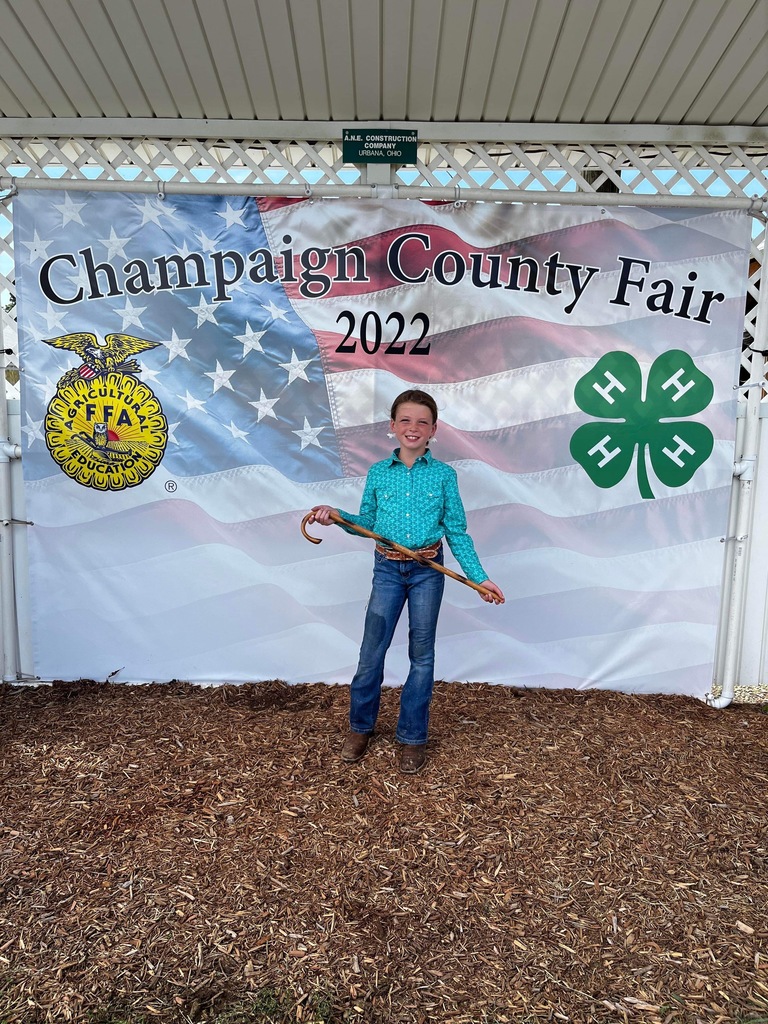 Congratulations to Evie Lamb, who won Breeding Goat Rookie Showmanship and Reserve Champion Junior Doe!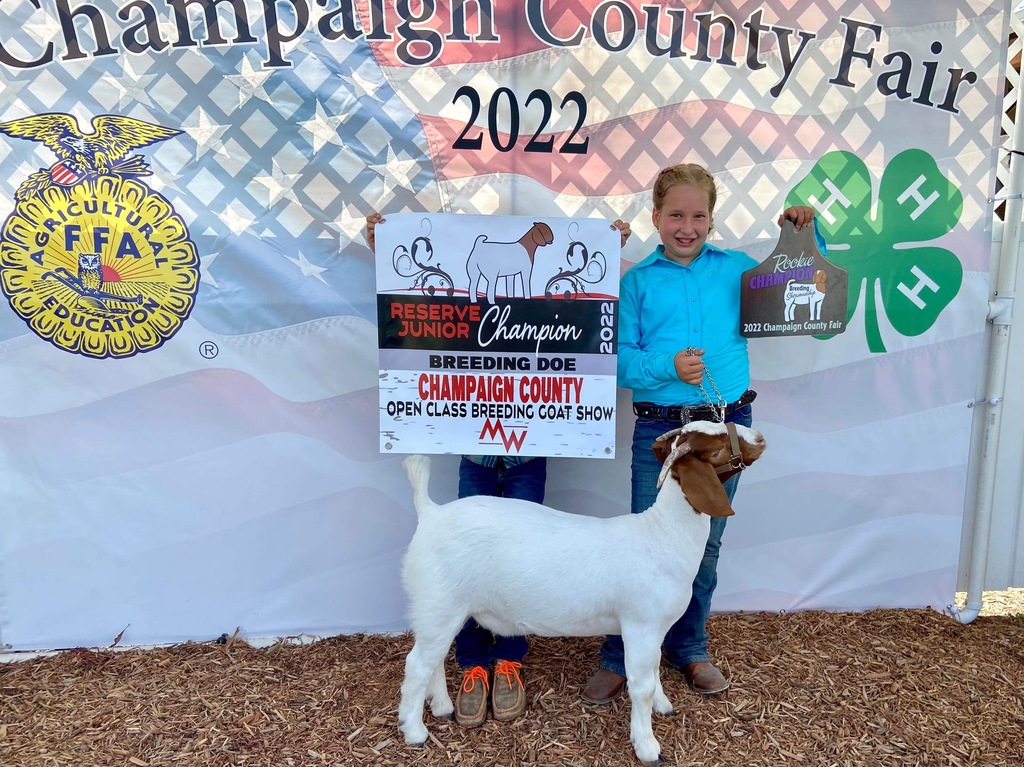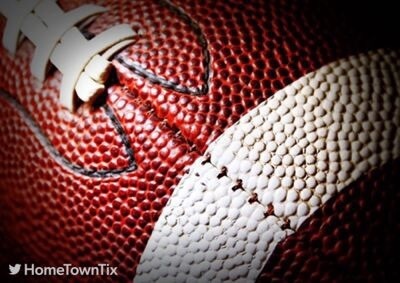 Stop by the pork trailer at the Champaign County Fair and visit our FFA officers who are making the wraps this morning! Aubrey Laing, Bella Meister, and Sophia Hardwick are working hard!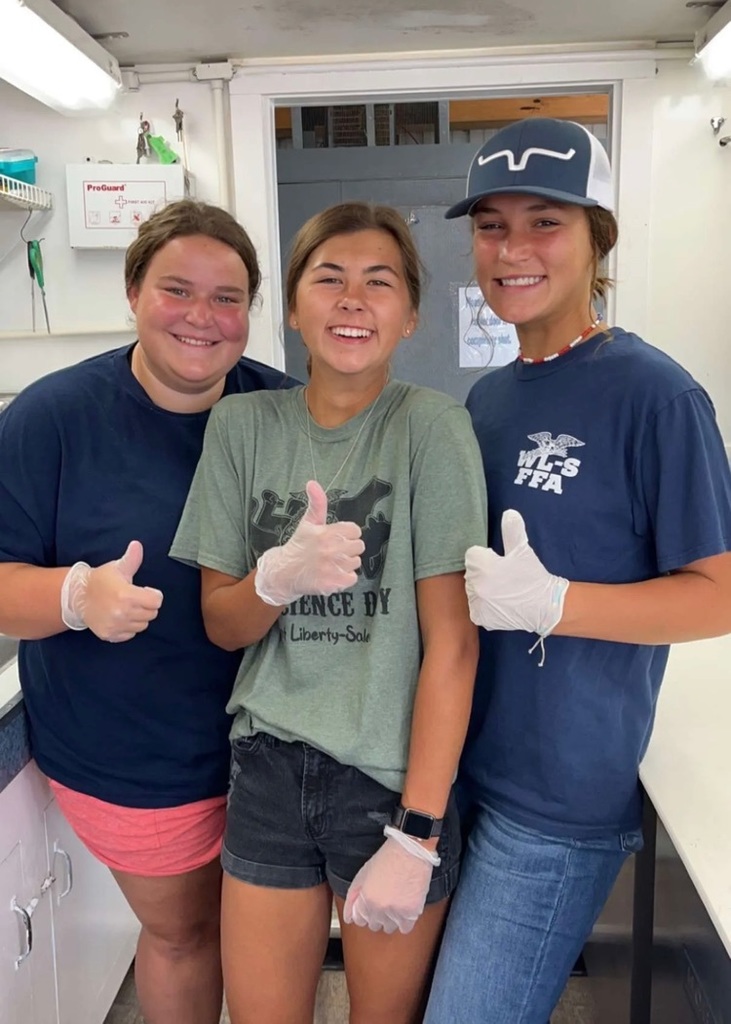 The varsity girls soccer team is holding their annual yard sign fundraiser! You can personalize a sign for a specific sport or band with your student athlete's name! Deadline to order is August 12.
http://wlssoccer22.itemorder.com/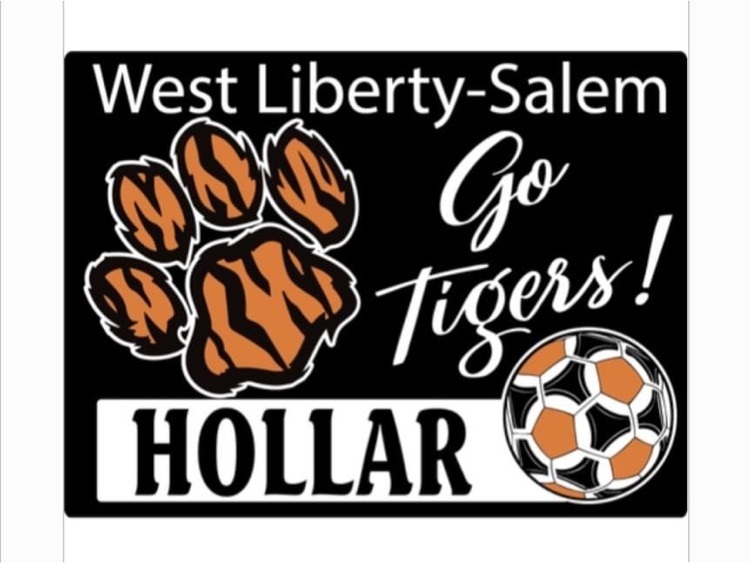 The August meeting of the West Liberty Salem Athletic Association is tonight at 6 PM in the elementary cafeteria. Liaisons and interested community members should make every effort to attend. There will be lots of planning for the fall season and the Labor Day festival!

We are excited to spend August introducing you to new staff at WL-S! Today, we introduce Mr. Jakob Schaufelberger! Mr. Schaufleberger joins our Fine Arts Department teaching 3rd and 4th grade music, MS/HS Choir, Show Choir and Musical! Welcome to WL-S, Mr. Schaufelberger! We are excited to have you! Hello WLS community! My name is Jakob Schaufelberger, and I am originally from Van Wert, OH. My music career started in high school where I sang in the VWHS choir, performed musicals Footloose and Titanic, and sang in the OMEA DIII honor choir and OMEA All State choir. I come from fairly well-rounded family with parents, grandparents, and siblings who nearly all have a history of music, sports, or both. I graduated from Wright State University in August of 2021 with my Bachelor's in vocal music education. Since then, I taught choir at Ottawa-Glandorf High School as a long-term substitute, and substitute taught in the Beavercreek City School district. I am thrilled to be a part of the WL-S music program, and I look forward to being a part of the community!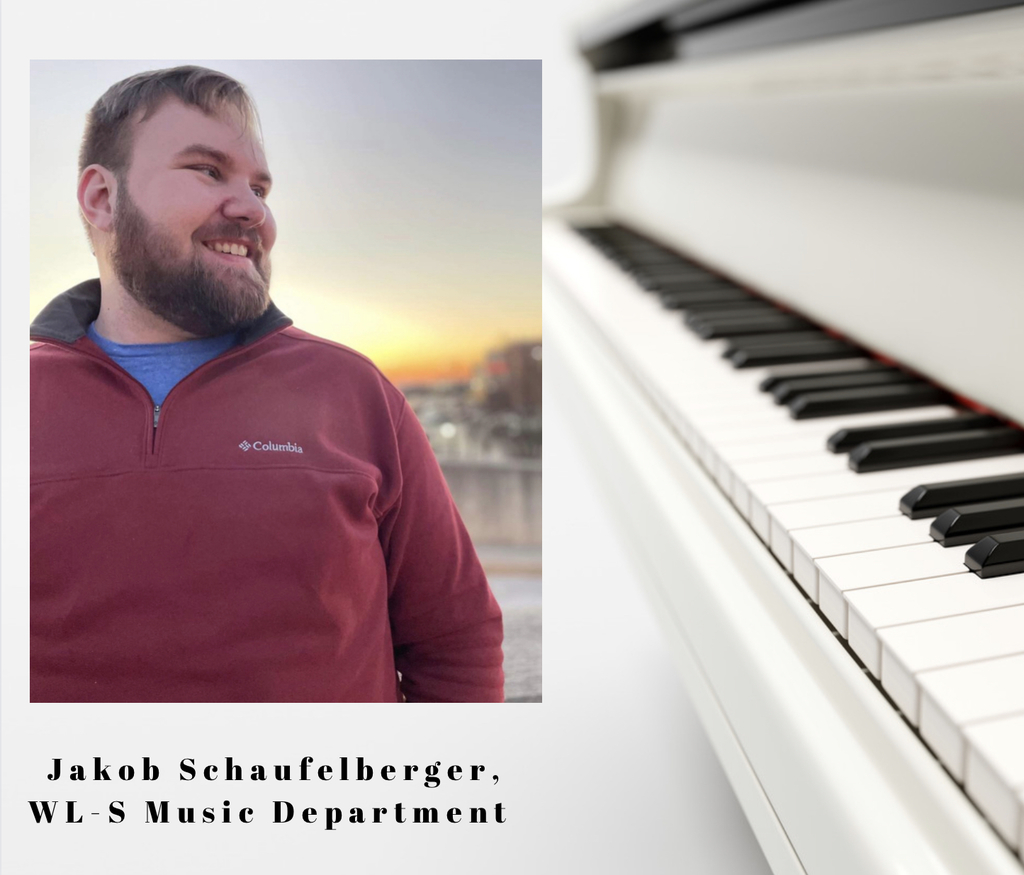 The WLS spirit store is open until 8/12! Get your back to school gear and support our Tigers! wlsaa2022.itemorder.com

We had a great turn out for our first annual fall sports community pep rally! Thanks to everyone who came out in support of our student athletes and marching band! GO TIGERS!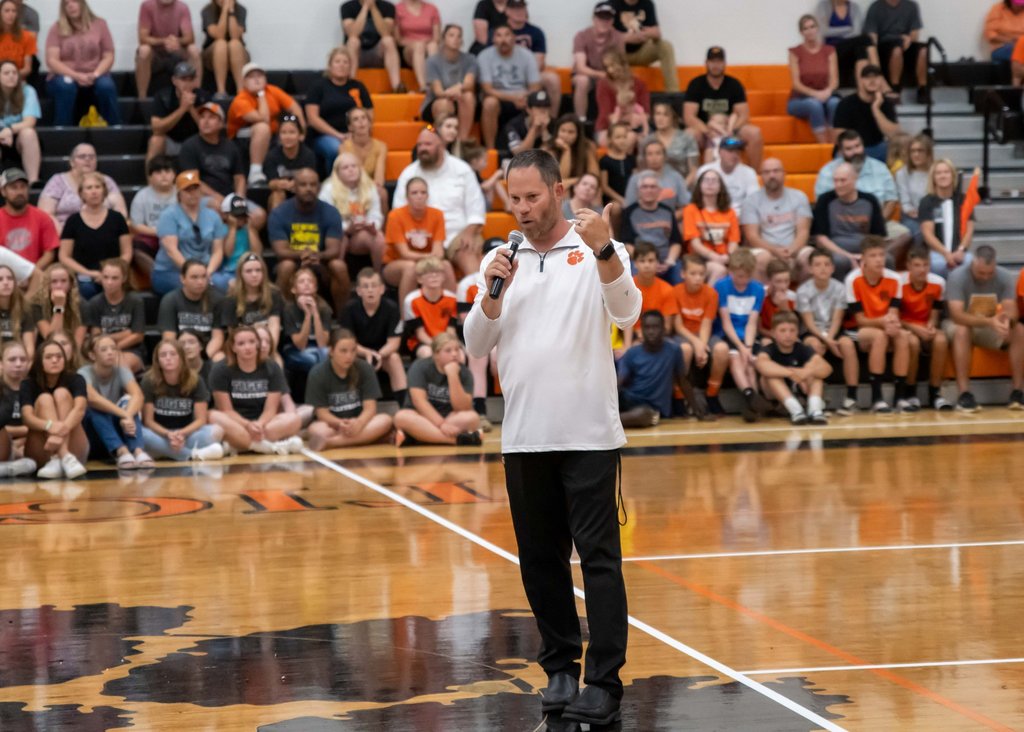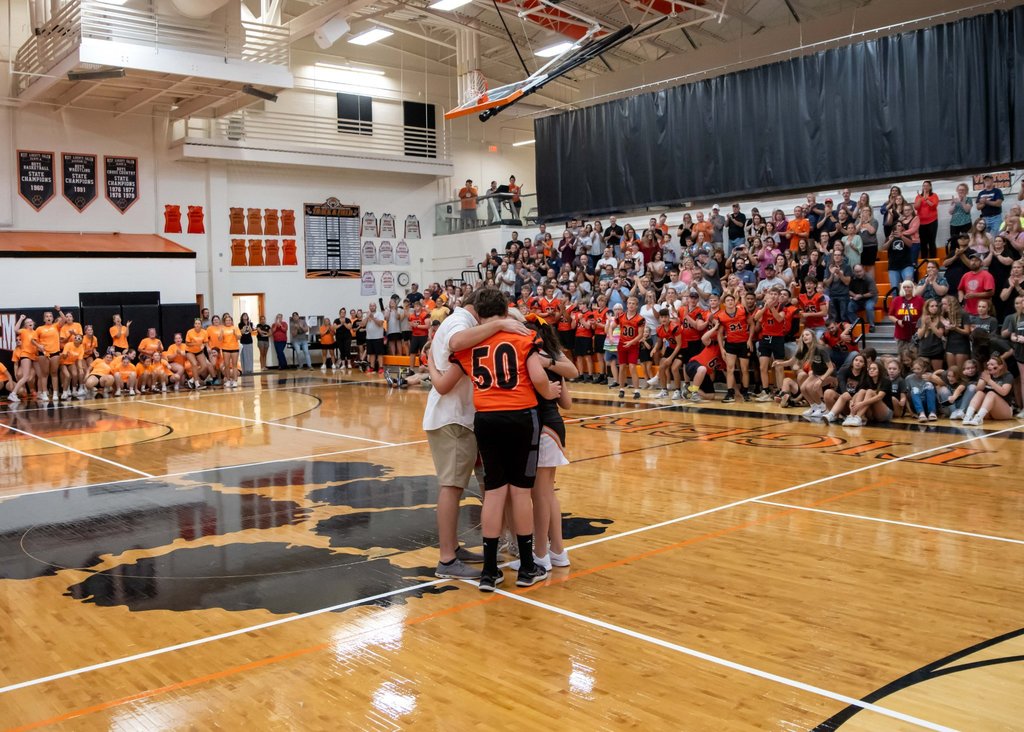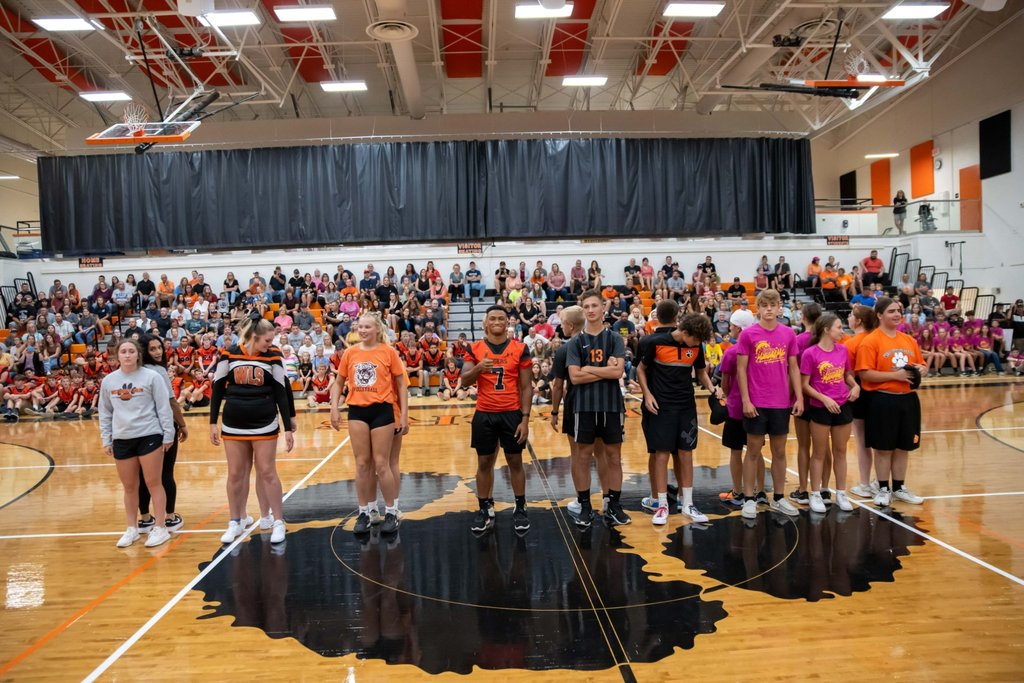 Tonight's pep rally has been moved to the gym due to weather concerns. We look forward to kicking off fall sports, marching band season, and introducing our athletic director, Mr. Morgan Sullivan! See you at 7! Basic Outline Of Events: 1. WLSAA WELCOME 2. OPENING CEREMONY PARADE OF TEAMS 3.NATIONAL ANTHEM 4. MINUTE TO WIN IT with HS teams 5. CHEER 6. INTRO OF MEMORIAL HEALTH STAFF 7. INTRO TO MR. MORGAN SULLIVAN 8. CROWD CHEER 9. FIGHT SONG (band/cheerleaders leading) 10. DISMISSAL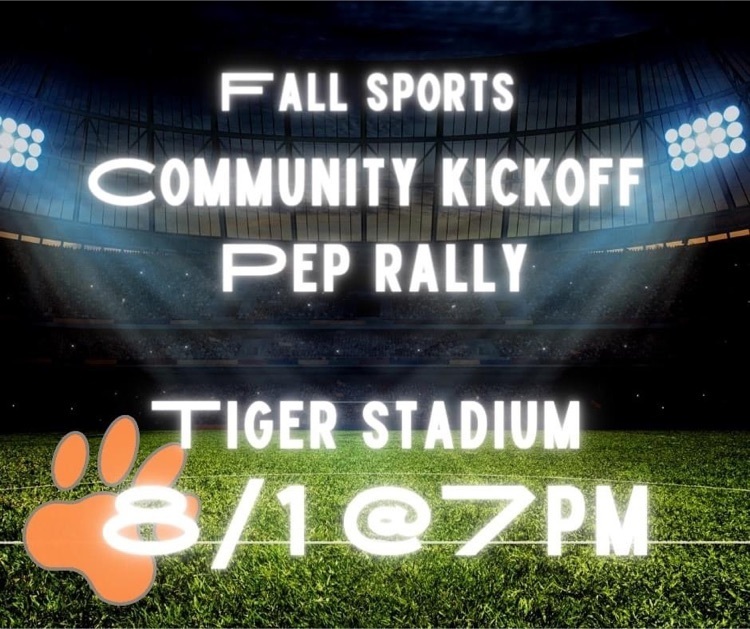 Two West Liberty-Salem students were selected MVPs of the Braxton Miller Charg1ng and Huntsman Elite camp At Wittenberg University! Taran Logwood, sophomore, and Ava Astorino, freshman, were selected on the final day of camp over the weekend. Congratulations, Taran and Ava! Keep working hard!!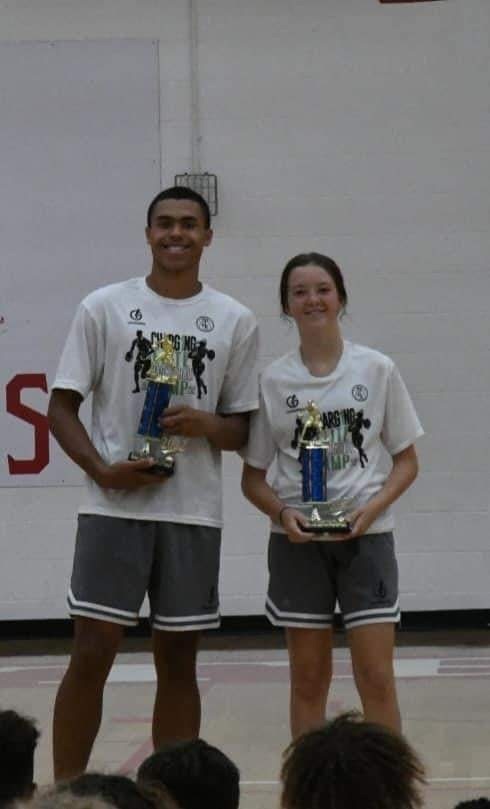 Sophia Hardwick, a junior, earned Grand Champion Crossbred Heifer and Overall Reserve Champion Heifer at the Logan County fair this week! Way to go, Sophia!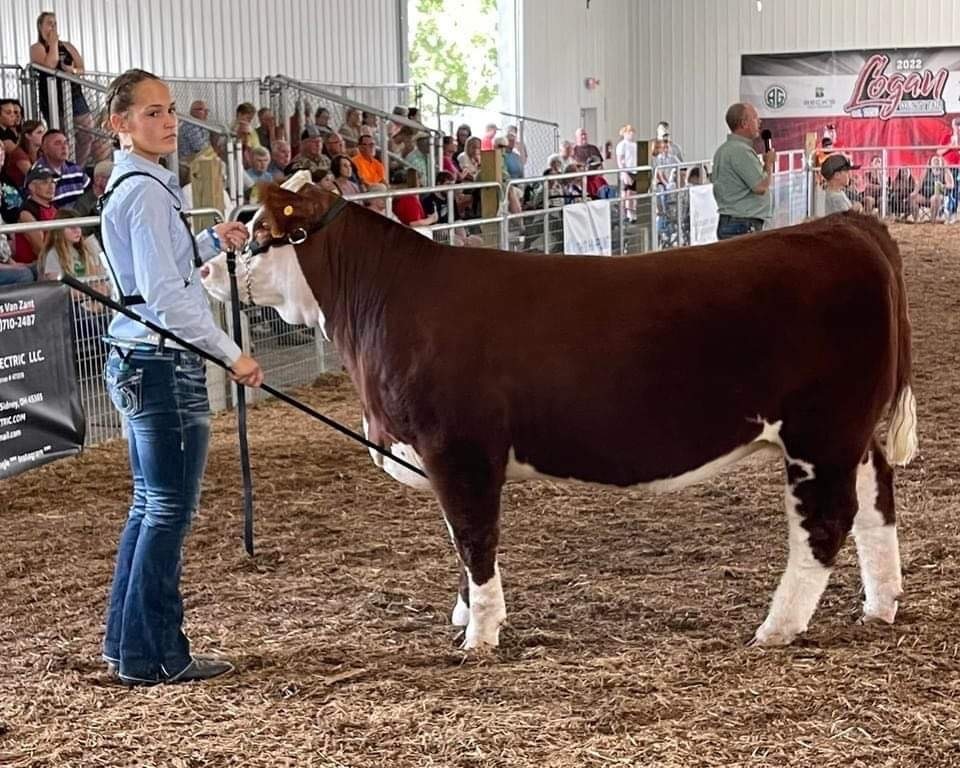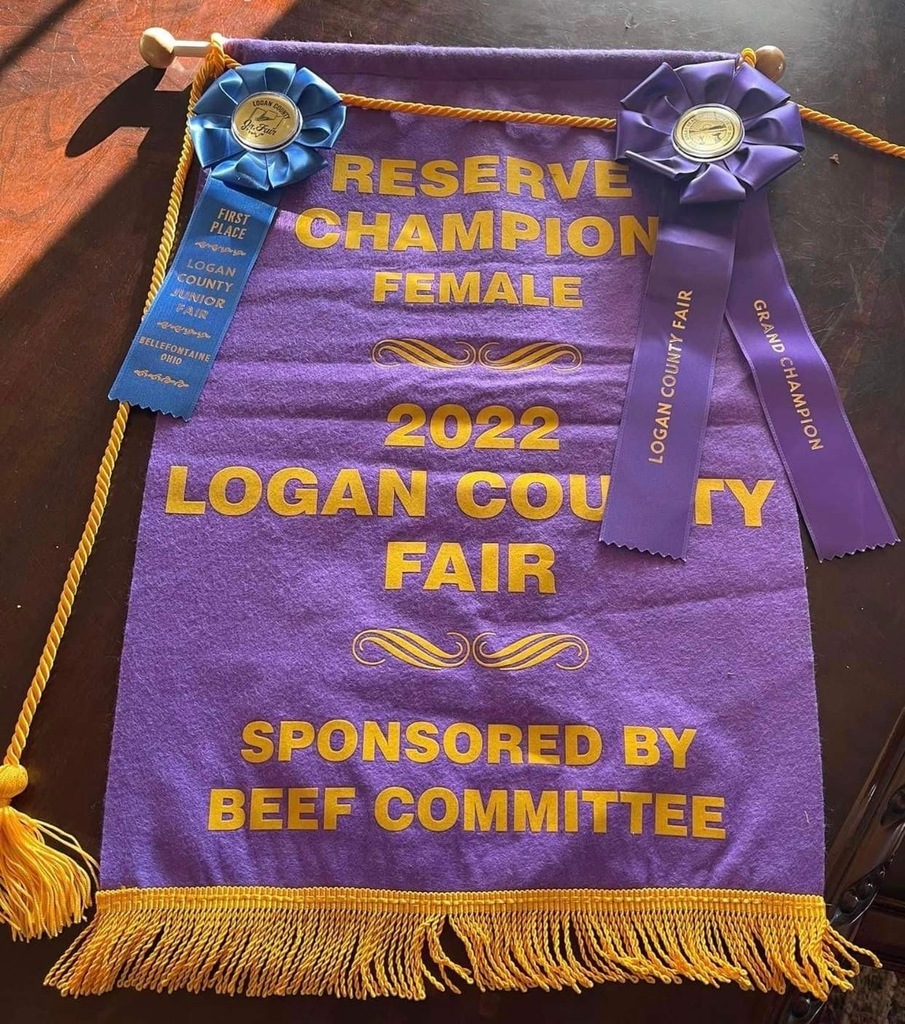 Grant Krabill, 6th grader at West Liberty-Salem was awarded 2022 Logan County Fair Junior Fair Prince. He is joined by his brother Jayvon, 3rd grade, Junior Fair Prince and sister Lesley, 3rd grade Junior Fair Princess. Congratulations to all three of you!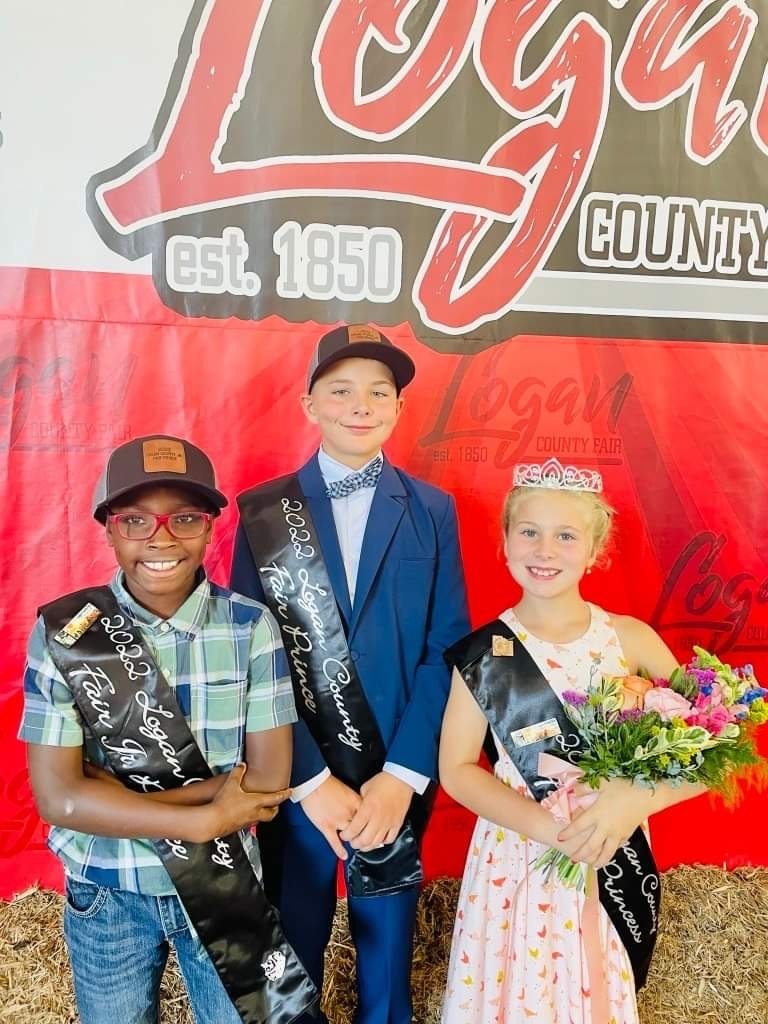 West Liberty-Salem junior Izabella Meister was crowned 2022 Logan County Fair Queen last evening. Isabelle, the 2017 Logan County Fair Princess, is a member of 4-H and has been the secretary of her club Showin' and Growin' for 2 years. Her projects include goats, turkeys and a project that earned her a place at state 2 years in a row titled, "How did my garden grow?" Congratulations, Izabella! Do you have a student participating in one of our county fairs? Send us a message with their information and photo to share on our facebook page!

Three West Liberty-Salem students were a part of the Logan County All Star baseball team that won the state championship game yesterday earning them a trip to Iowa for the next tournament! There is a GoFundMe page for anyone who would like to support the team. 100% of all sponsorship will support the entire team with lodging, meals and anything else necessary to help the boys have a successful and fun trip! Please help us congratulate our boys and their coaches on a very successful season and good luck in Iowa! Pictured left to right: Conner Leichty, age 13, Coach Larry Searles, Rylan Leichty, age 11 and Tucker Searles, age 13. Link to GoFundMe in comments.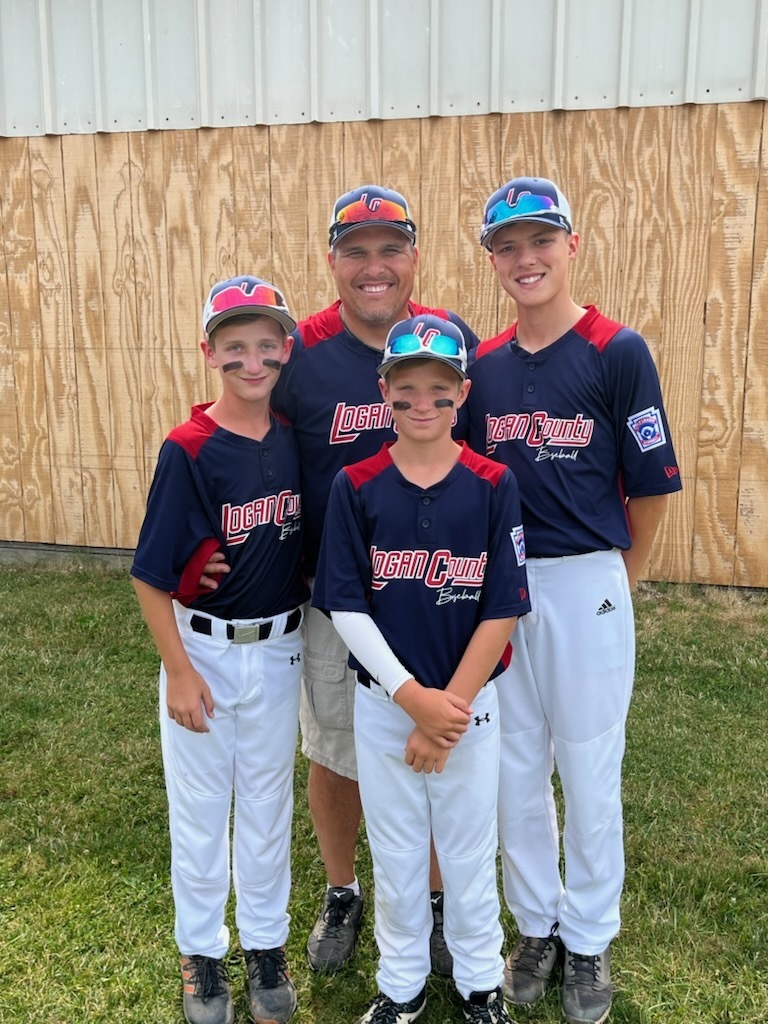 Don't forget!! WLS Athletic Association meeting tomorrow!! Wednesday, 6/29 at 6pm Elementary cafeteria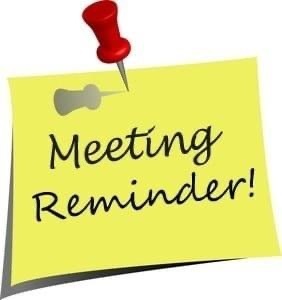 The Logan County Land Trust is excited to offer a summer opportunity to visit a variety of points of interest in Champaign and Greene Counties. Please join them for Summer Tour 22! Information about the trip: The trip date is Wednesday, July 27. We will be leaving from the Benjamin Logan bus circle at 8:15 A. M. and returning at about 6:00 P. M. Transportation will be provided via a motor coach provided by the Lima Buckeye Bus Company. We will be making six stops during the day. The Glen Helen Raptor Center will present "Hunters of the Sky," a program featuring live birds of prey. Our second stop is Agraria where we will learn about the benefits of regenerative farming practices. Following a Current Cuisine box lunch at John Bryan State park we will proceed to the Tecumseh Land Trust to find out how they work to maintain the rural character and environment of Clark and Greene Counties. On the way home we will stop at Cedar Bog to explore this rich, diverse ecosystem that features ice-age remnants found nowhere else in Ohio. Our final stop will be Freshwater Farms where founder, Dr. Dave Smith, will share his expertise in the world of Aquaculture. Refreshments, featuring Freshwater Farms products will also be provided. To register for the event fill out the google doc:
https://docs.google.com/forms/d/11yAaqKKIxGpT1YE1dZaivF1q0fGgrm-3Tvr0CMa8coY/edit
The cost for the trip is $20 for adults and $10 for children (18 and under). This money will help defray the cost of transportation, meals, and program fees. Through grant funding, the Logan County Land Trust will cover the balance of the expenses. Payment may be made using PayPal (
https://www.paypal.com/us/home
) and choosing the "Friends and Family" option.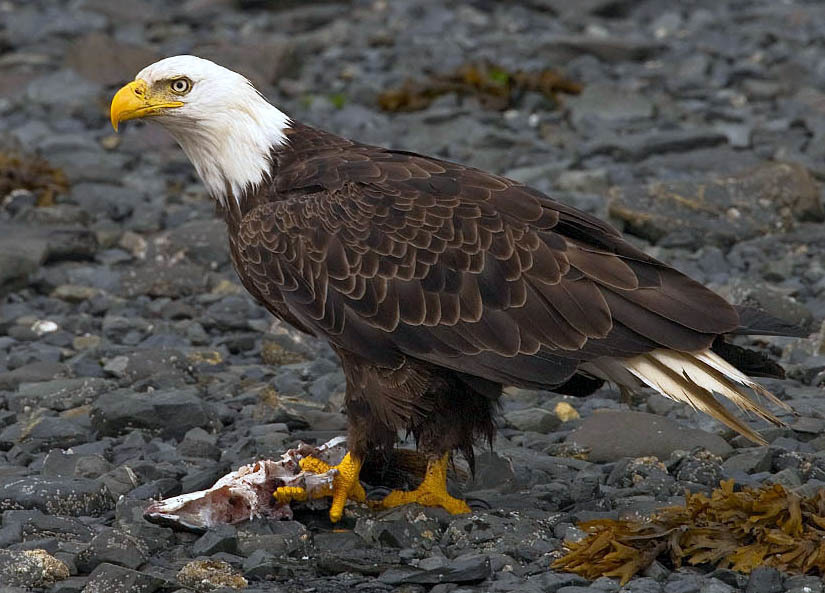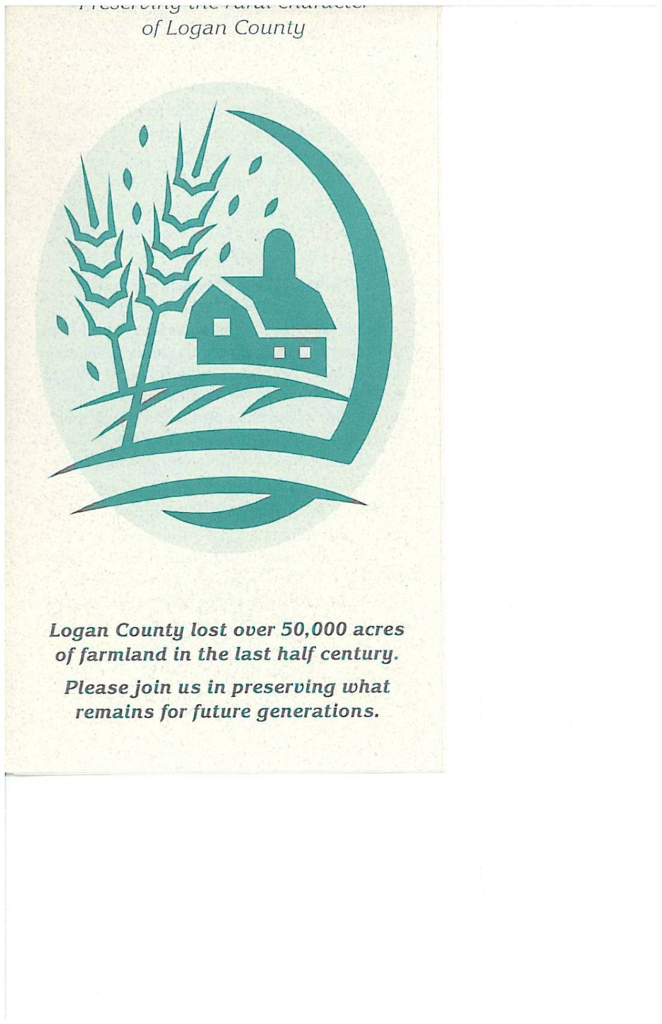 Last week, the West Liberty-Salem girls track and field team hosted JET Track and Field Camp. Athletes from Bellefontaine, Ben Logan, Graham, Marysville, Triad, Versailles and West Liberty-Salem participated in the camp. The camp coaching staff included camp director, Ralph Jones of Jones Elite Training in Charlotte, North Carolina, Matthew Murphy, Head Coach of Cross Country and Track and Field at Alabama A&M, James Daniels of Daniels High Performance in Jamestown, North Carolina, Ann Vogel, West Liberty-Salem Head Coach Girls Cross Country and Track and Field, Tony Mascadri, Mechanicsburg pole vault coach and Nate Bratka, West Liberty-Salem throws coach. "The JET Track and Field Camp is an excellent opportunity for local athletes to improve not only their track and field skills, but their skills athletic skills for any sport without the expense of an overnight camp," said Ann Vogel. "We're thankful to have D1 and professional coaches who have worked with some of the best athletes in the country, right here at WLS coaching our local athletes."