Our elementary teachers received a special visit from an old friend at their recent staff meeting. Click the link to read the whole story! Exciting things are happening at WL-S!
https://www.wlstigers.org/article/536848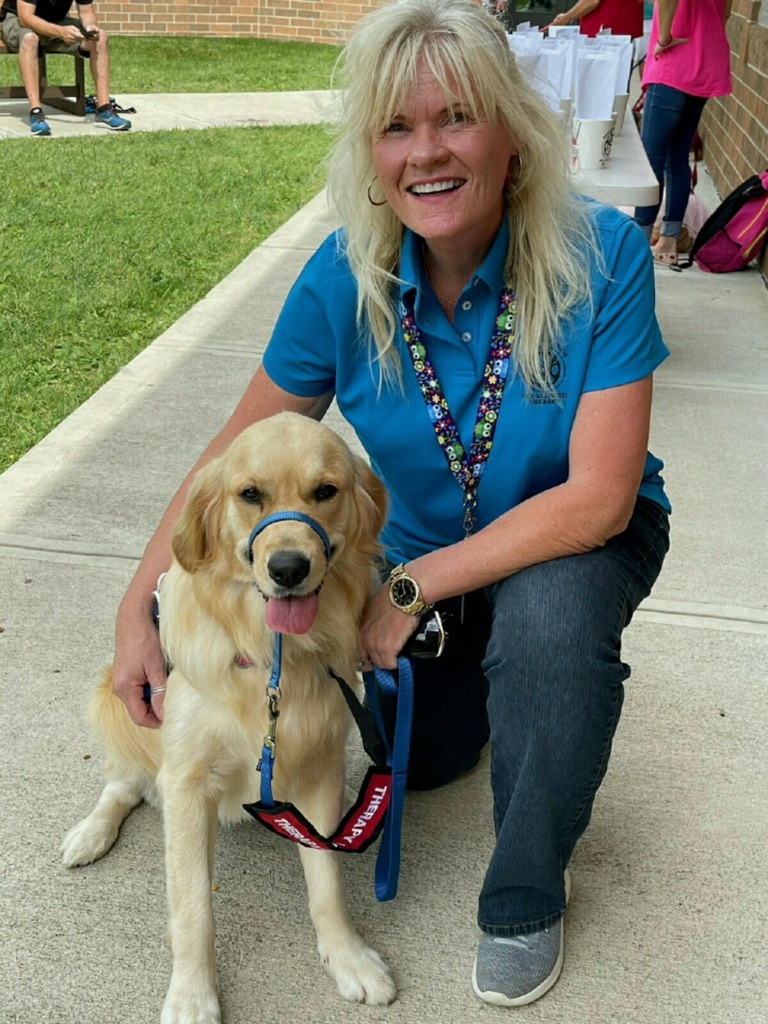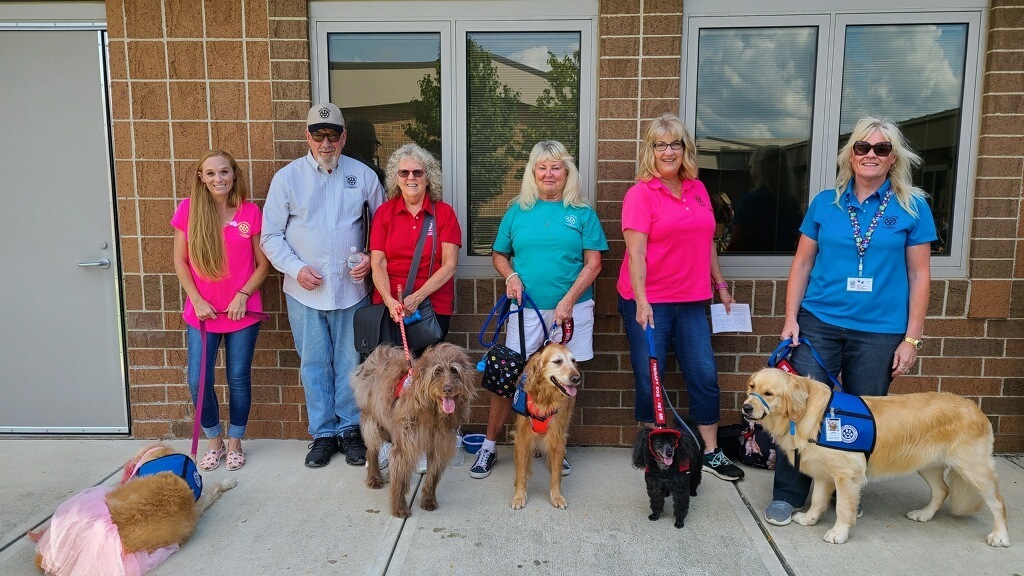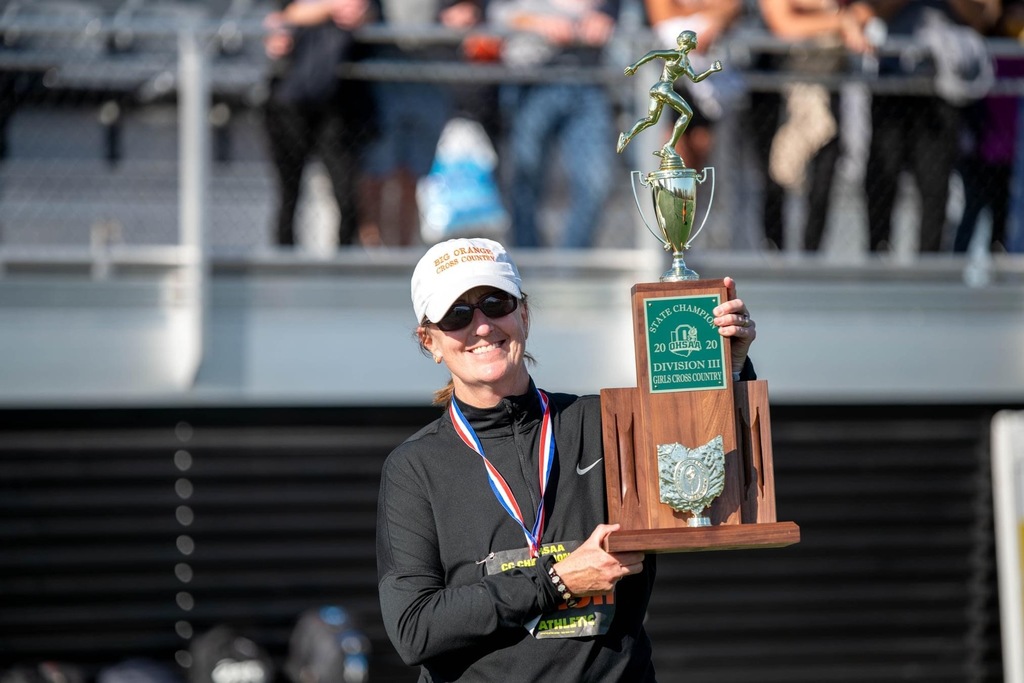 It's Chipotle fundraiser day!! Plan to pick up your supper & support WLSAA, 4-8pm. Please remember to show the flyer or use the online ordering code. Thank you!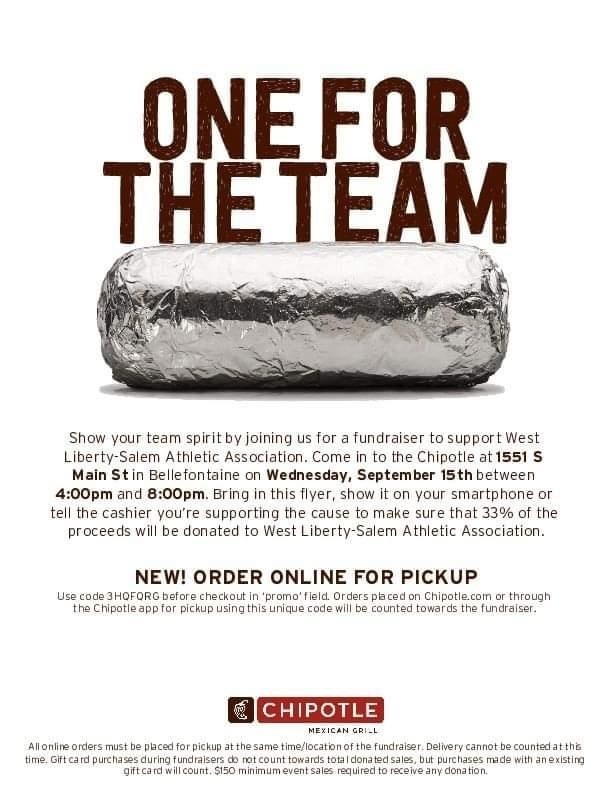 Hello WL-S families, So far morning parent drop off has gone very well this year. I am pleased that parents are taking your time and keeping students safe. I do want to remind parents to make sure you use the South Entrance if you are coming to the school from the South, or from Urbana. After you enter,, take a right at the 4-way stop and a left into the drop off loop. This prevents traffic exiting the school and heading North from having to wait for cars to turn into the main drive from 68. This can cause a back up of traffic on campus during our busy mornings. Also, if you are picking up children after school, please do not park along the red curb at the entrance of the parent loop. This can block traffic on our main drive. Thank you, Kraig Hissong

We caught Athletic Director Jake Vitt recruiting the next generation of athletes this morning.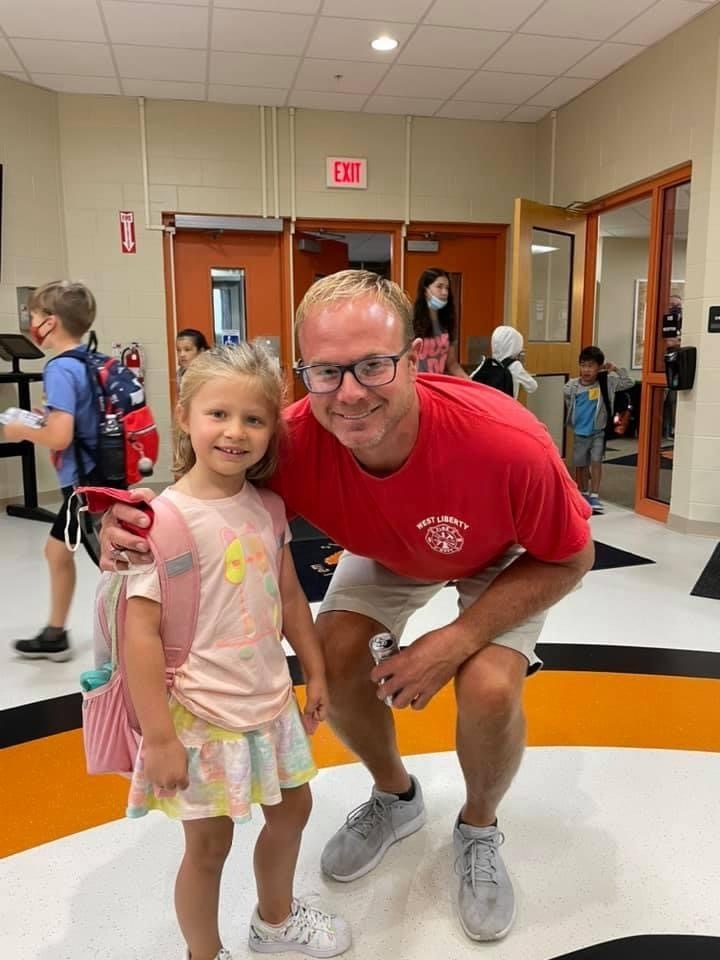 High School Environmental Science students pruned and cleaned up overgrowth in the science wing courtyard last week. Their work doubled as a lab where they learned what vegetation is growing around our building! Great job and thanks for the hard work!

If your child received the Pfizer COVID vaccine the week of August 23. Community Health and Wellness Partners will be providing the 2nd dose of the vaccine on Sept. 17 in the nurses office during school hours. Someone from community health and wellness will contact you to set up an appointment time. They will have 14 extra doses available that day to any student that would like to receive the first dose. If you would like to receive the first dose you may call 937-887-0075 and leave your name and phone number and a staff member will contact you to schedule an appointment. If for any reason the 14 openings become filled and more people are wanting the first dose they will hold another vaccine clinic on Sept. 21 depending on demand. Thank you!!!

Hello WL-S Families, This weeks COVID numbers have been updated. Please visit the COVID Dashboard at
https://www.wlstigers.org/page/covid-dashboard
to view updates on quarantine and case numbers for students and staff. Thank you, Kraig Hissong Superintendent

Hello WL-S Families, I hope everyone had a great Labor Day weekend. Here is a quick update regarding COVID. We are continuing to see more cases of Covid among our student body. Most of that spread is still occurring outside of the school due to close contacts of students with family members, etc. and as of now, with respect to the amount of COVID cases in Champaign and Logan Counties, I feel we are doing a very good job of preventing COVID in the building. As of today we had about 7.5% of our student body absent. This would include all reasons for absence; regular illness, COVID positives, quarantines, etc. Overall, school is going well, and there has been a limited impact on staff. At this time, we have no reason to consider going hybrid or remote instruction, but will continue to monitor staff and student absences. We do, however, encourage families to have a plan in place for your children in case that would be necessary this school year. As of today, we have 4 new COVID cases which have impacted 28 students as close contacts. Of those 25 students had to quarantine outside of school and 3 students were able to remain in school due to wearing a mask, being vaccinated, or previously having COVID. Next, most of the recent WL-S COVID cases and quarantines have impacted the HS football team. Currently about 33% of the team is absent from school based off of three (3) positive cases. As a result, we are canceling the game this Friday (9/10) against Greenon. This decision is twofold. First, we want to ensure that we try to eliminate the spread of COVID throughout our teams remaining players and from Greenon's team. Second, we hope that by pausing the season at this point, we can restart on next Monday and be able to field a full team for the remainder of the season. Practices will be canceled until Monday and students will be encouraged to take extra precautions at school and at home to avoid the spread of COVID. Thank you, Kraig Hissong


The High School Counseling Office has announced important dates to put on your calendar! 9/17 Hi Point will be at WL-S to present to all sophomores during their English class 9/20 Financial Aid Parent meeting; the flyer is attached. 10/26: PSAT, Juniors only (up to 20 may sign up)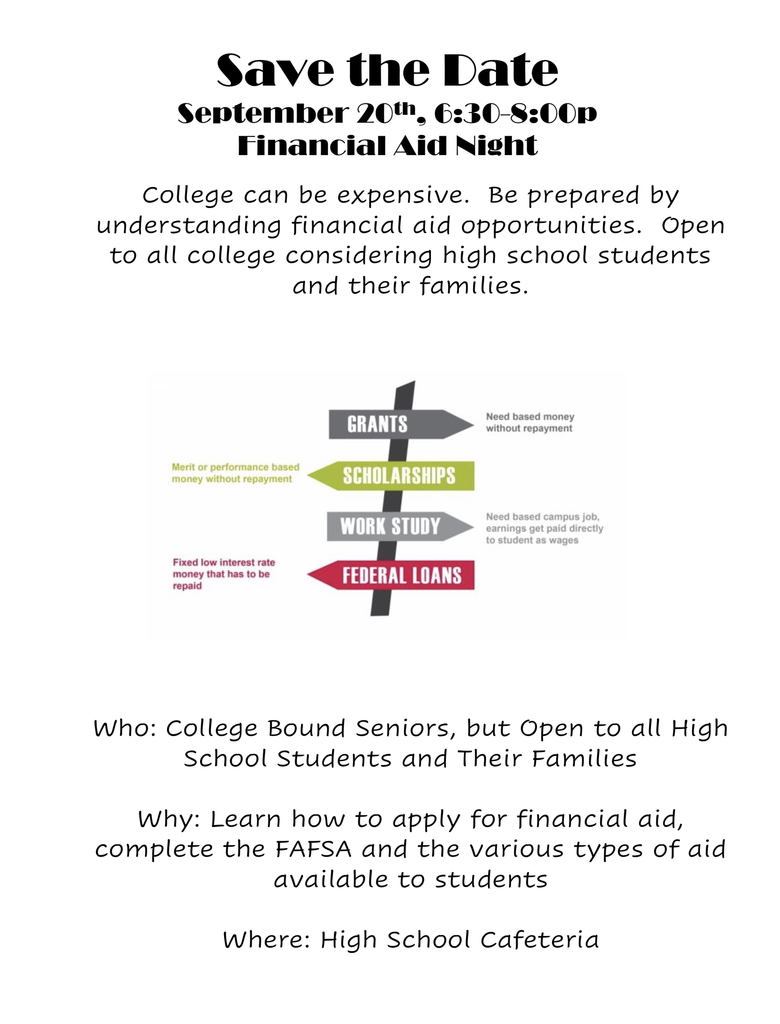 We are currently filling sub positions for this school year! The details are in the flyer attached. We have the greatest bunch of students and staff, so it would surely be rewarding and fun!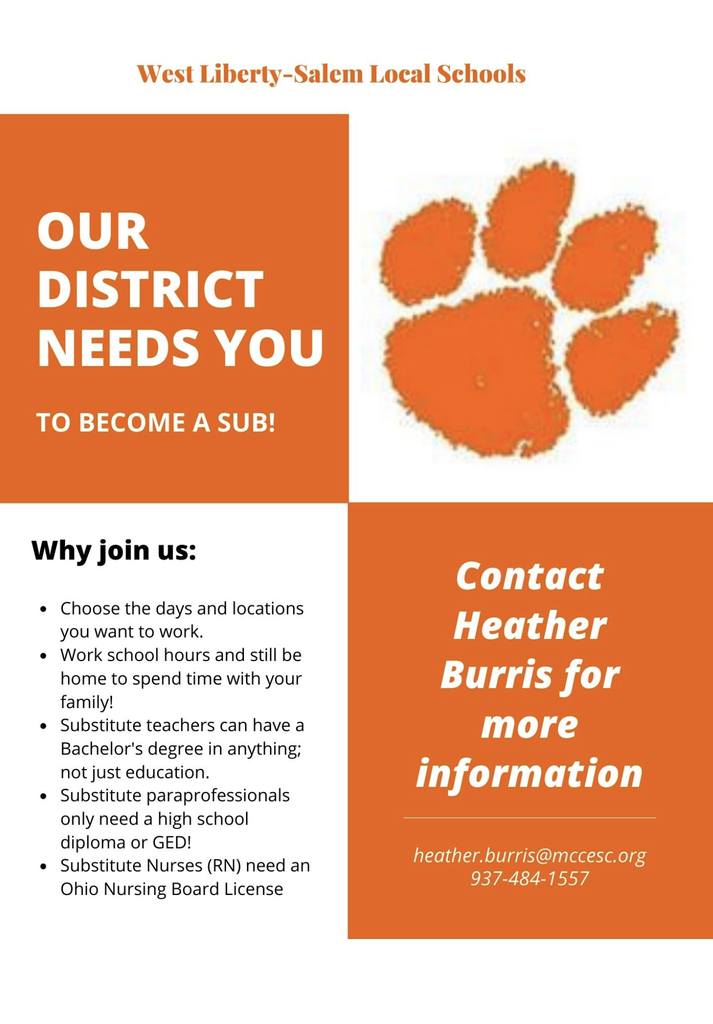 The long weekend wouldn't be complete without the annual Lions Club Labor Day Festival celebration. Many thanks to our student athletes, band, show choir, class fundraiser volunteers, parents and other clubs and participants that helped make it memorable! If you have photos of your student participating or volunteering, share them in the comments!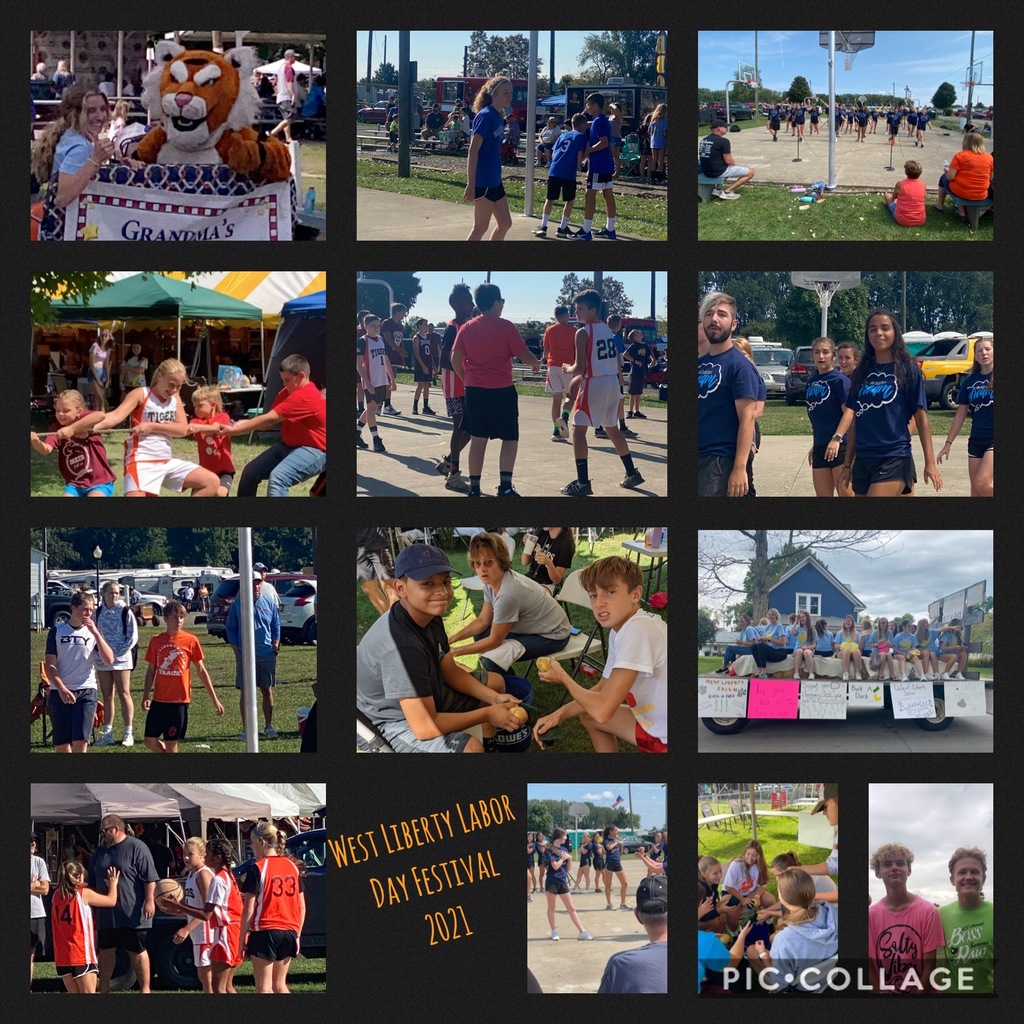 The outside fun didn't stop at lunchtime! Our elementary Specials teachers took their students outside because how could you miss out on a day like today?! They played games and enjoyed playing with friends they haven't seen for a while! We are having a great time at West Liberty-Salem!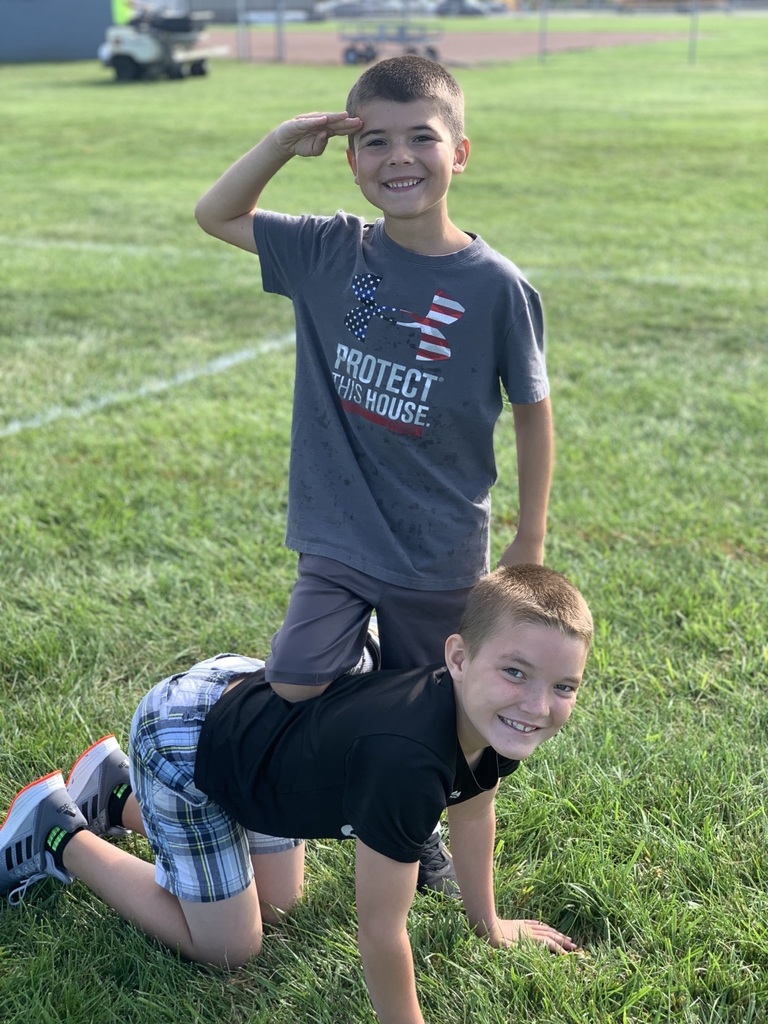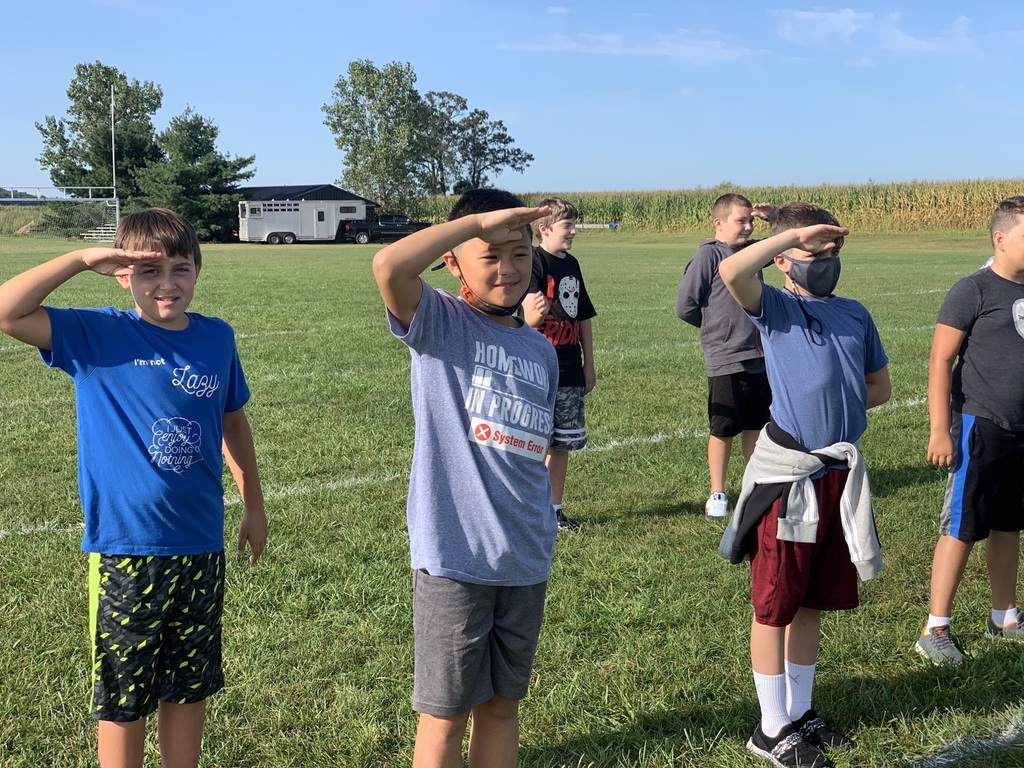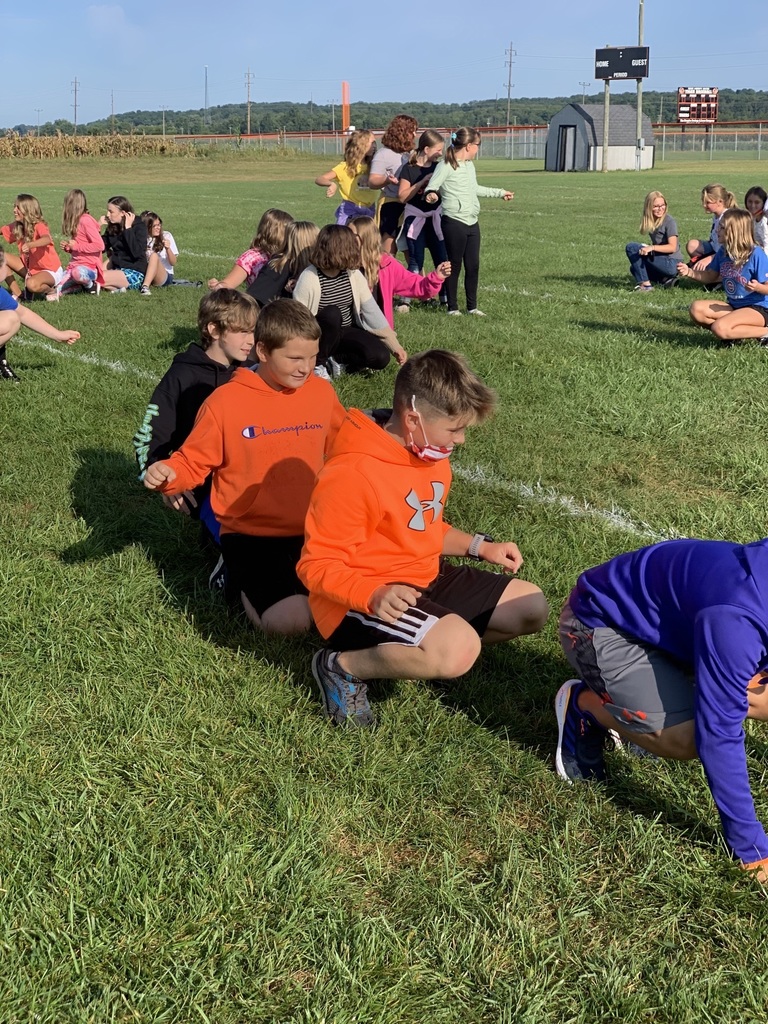 It's been a great week at WL-S, and we've certainly enjoyed fantastic weather to kick off back to school! Today our fifth graders enjoyed lunch outside. The fresh air and sunshine were just what they needed on their first full day as a whole class. It's a great day to have a great day!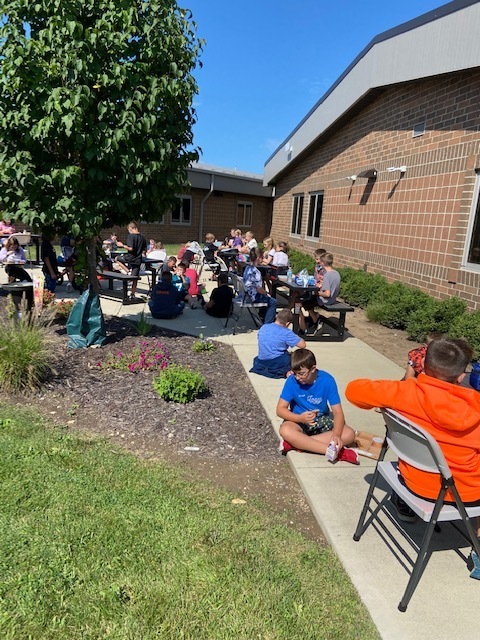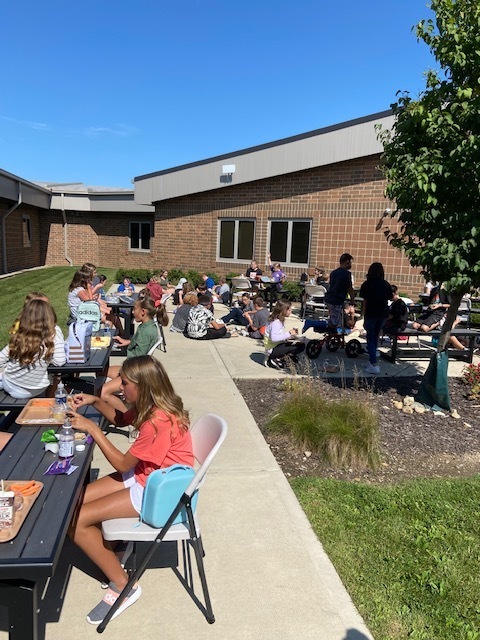 You can easily follow our COVID-19 dashboard daily by clicking the link
https://www.wlstigers.org/page/covid-dashboard
. This information is conveniently located on our website by selecting Menu and following the prompts under Covid Info section.

Mrs. Unger's math classes hit the ground running with team building puzzle exercise. Students were grouped together, and with one student in each group blindfolded, team members worked together to guide them to complete the puzzle. The first team to get their 24 piece puzzle together received a prize. Students had a great time with this activity!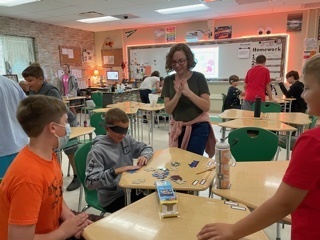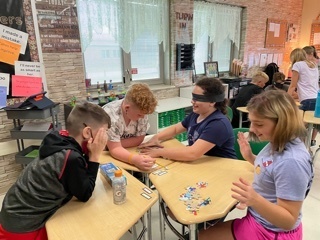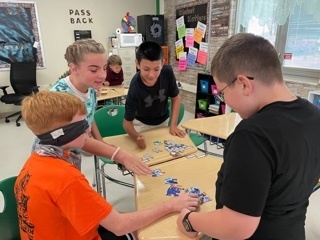 The West Liberty-Salem girls cross country competed in the D1/D2 race Saturday at the 51st annual Bob Schul Invitational hosted by Milton Union finishing second out of twenty three teams. Top Five Team Scores: 1st Lebanon 51, 2nd WLS. 90, 3rd Oakwood 110, 4th Lima Shawnee 128, 5th Troy 143. The Big Orange had three top 10 finishers in the field of 243 runners. Megan Adams 3rd 18:59.5 Ashley Yoder 5th 19:35.8 Addison McAuley 7th 19:54.9 Also placing for WLS were Mandilyn Weaver 39th place 22:10.2, Claire Longshore 40th 22:15.7, Anna Know 82nd 23:45.7 and Dani Smith 163rd 27:09. WLS will compete at the Tiffin Carnival on September 11th.

The Tigers are back for their second full day in the middle school and high school! They're getting adjusted to their schedules, classes and our middle schoolers are finding their way around with ease! Elementary students are in their second day of the staggered start schedule. Our first through fifth graders will all attend on Friday, but remember, Kindergarteners have Friday off! They have been putting away supplies, getting to know their teachers, new friends and classrooms and of course, recess! Kindergartners are having a great time learning all about their new school. Below our newest little guys and gals are getting a tour led by Mrs. Watson, Mrs. Prince and Mrs. McNabb.