Congratulations to our Seniors of the Month Madison Casto and Adam LaRoche!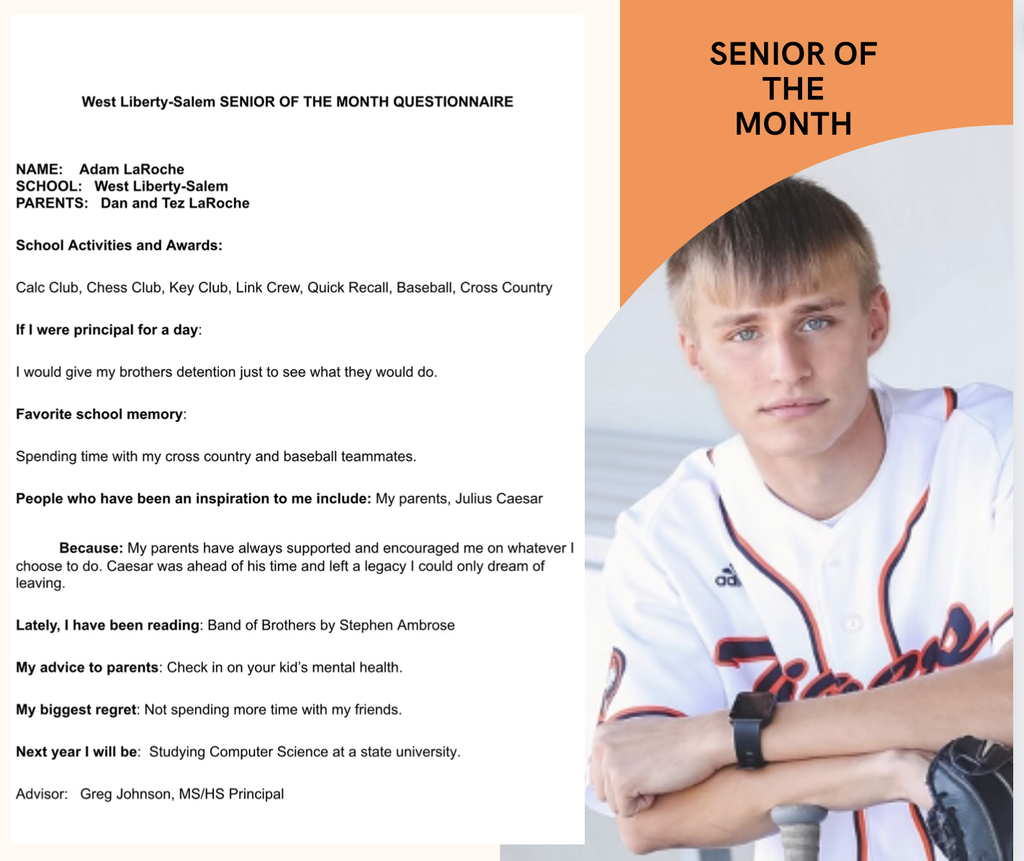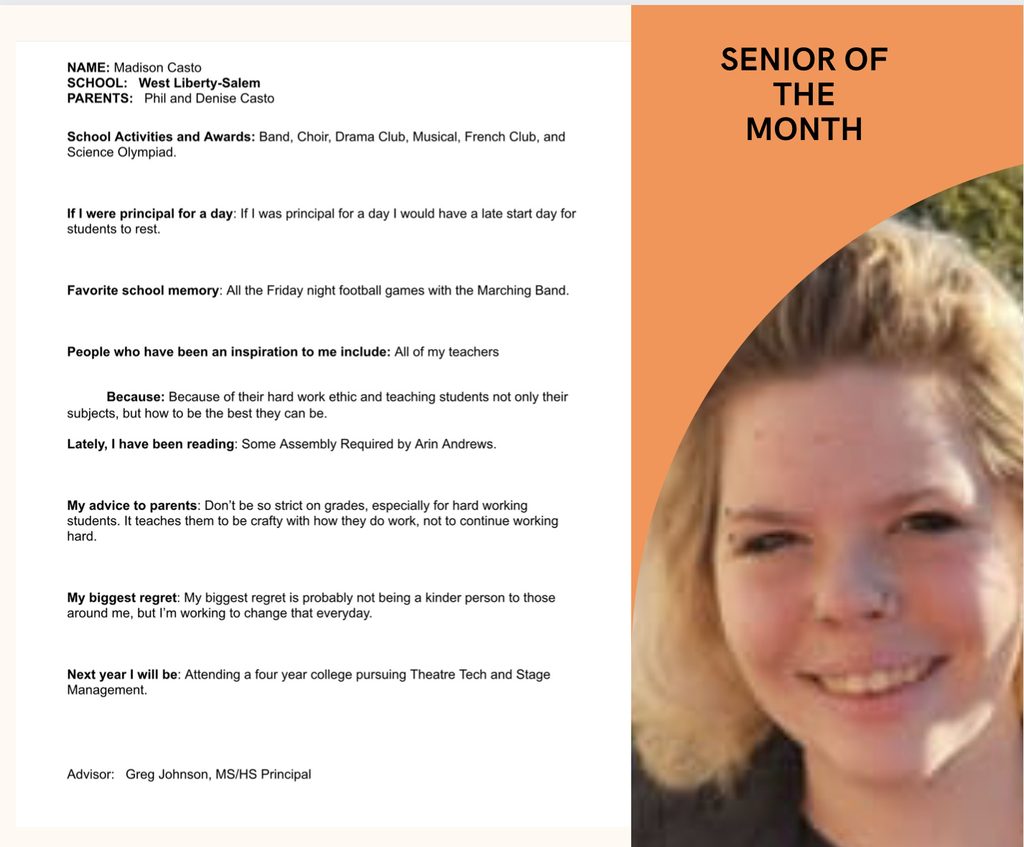 Through a generous donation from a friend of Logan County Land Trust, nationally known speaker and certified professional soil scientist Ray Archuleta will speak at West Liberty Salem on February 24, 2022. Archuleta is passionate about protecting surface and ground water resources and how simple practices can result in a huge impact to our environment and future health of our planet. Dinner and Presentation will begin at 5:30 PM in the high school cafeteria. See attached flyer for more details.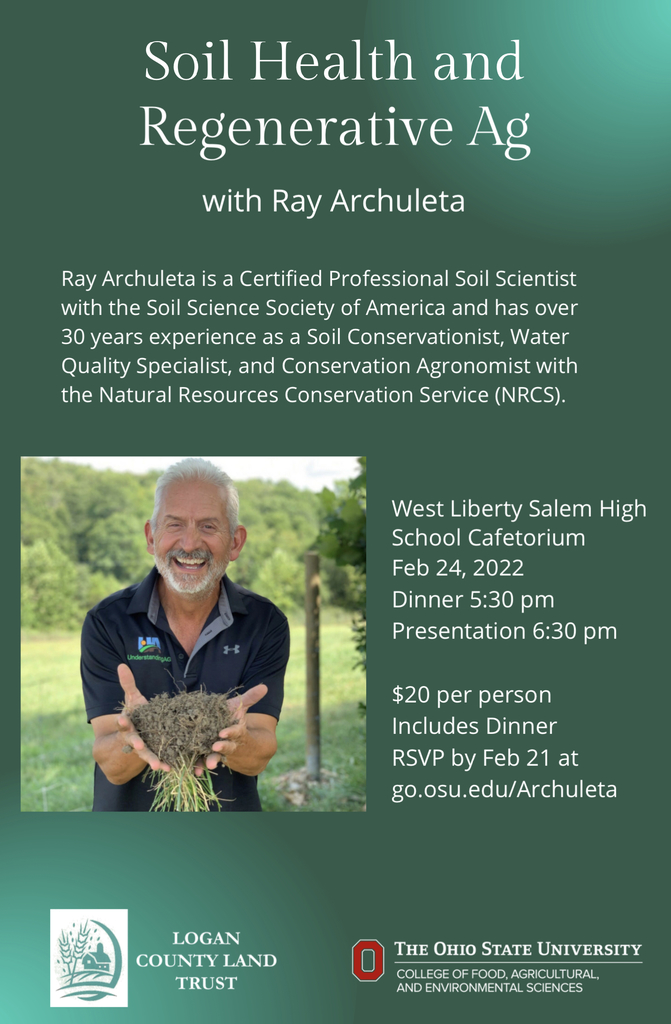 Please help us wish a very HAPPY 80th BIRTHDAY to a very special member of the West Liberty-Salem community, Mrs. Judy Legge! As a long time volunteer at WL-S, Miss Judy, as many students fondly know her, has served in many capacities. She volunteers in the Athletic Office helping with paper work, tracking physicals, and scheduling. In Central Office she helps keep things organized and assists with secretarial duties. In the elementary she can be found in the lower level grades as a class room aide. And most notably, she plays a key role in planning and executing a successful Hall of Fame Banquet each year. We are very thankful for her support and service, and wish her many years of health and happiness!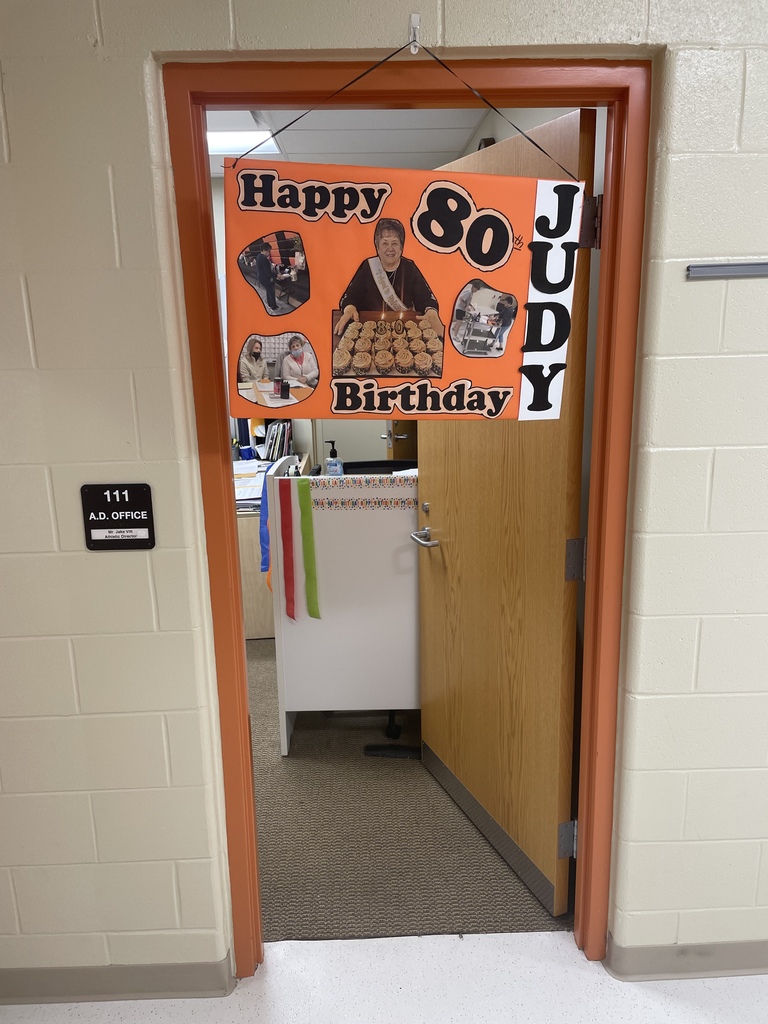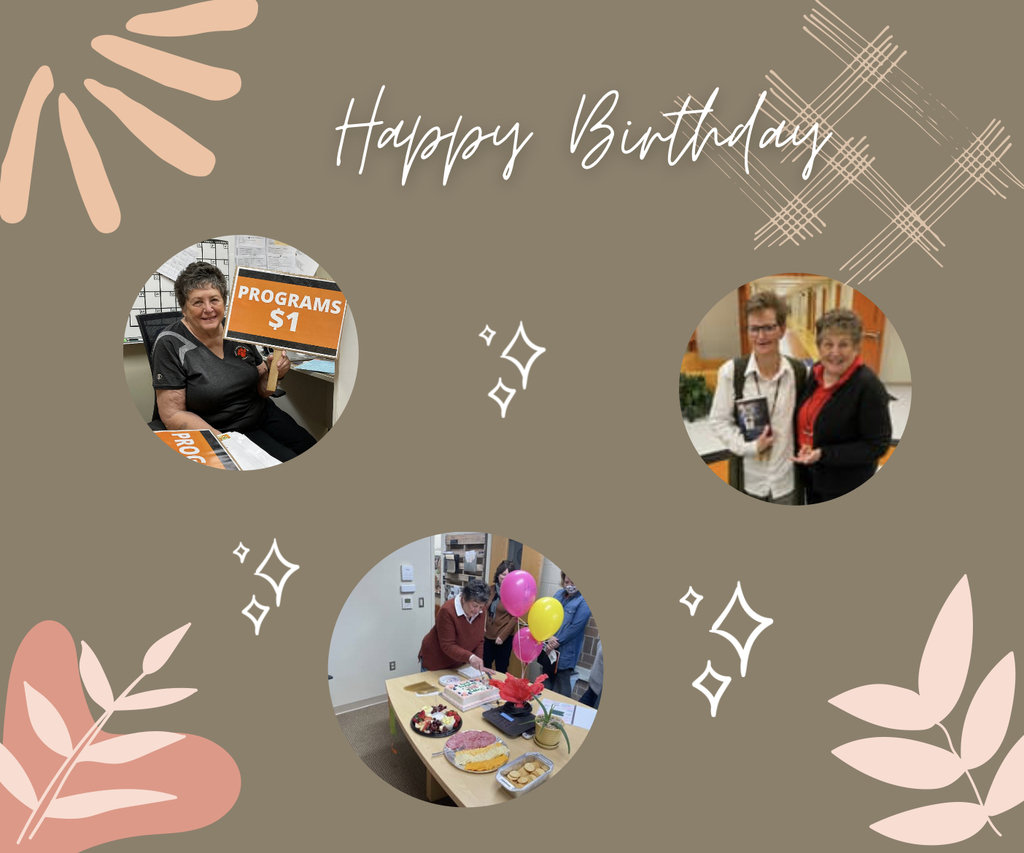 Community Health & Wellness Partners in partnership with West Liberty-Salem Local Schools are pleased to announce the one year anniversary of the West Liberty-Salem School Based Health Center. The school-based health center that opened on January 18, 2021, provides students, faculty and families of West Liberty-Salem schools with integrated, primary healthcare services conveniently located on school campus. Jennifer Douthwaite, a Certified Nurse Practitioner and School Nurse, and Beth Wing, LPN, have served hundreds of students since it's inception. With CHWP's TeamCare model, they are ensuring treatment plans are met, chronic diseases are being managed, making referrals for specialists when needed, and providing nutrition, pharmacy and behavioral health services. "The school based health center has already been very useful for our family," Amy Pratt, parent of two WL-S students shared. "It's fantastic that the school nurse, who already knows our students, is able to provide care on the spot when they are sick." Like many families, Pratt shared they will be taking full advantage of sports physical clinics provided by the health center. "This will save us the hassle of traveling to an after school appointment in our already crazy schedules." Please help us congratulate Community Health & Wellness and West Liberty-Salem, and Jennifer Douthwaite, CNP, and Beth Wing, LPN, for keeping us healthy while providing our district with necessary, convenient and reliable healthcare. If you would like more information about the clinic, you may call West Liberty-Salem Local Schools. Photographed Andrew Kimball, Jennifer Douthwaite, and Beth Wing.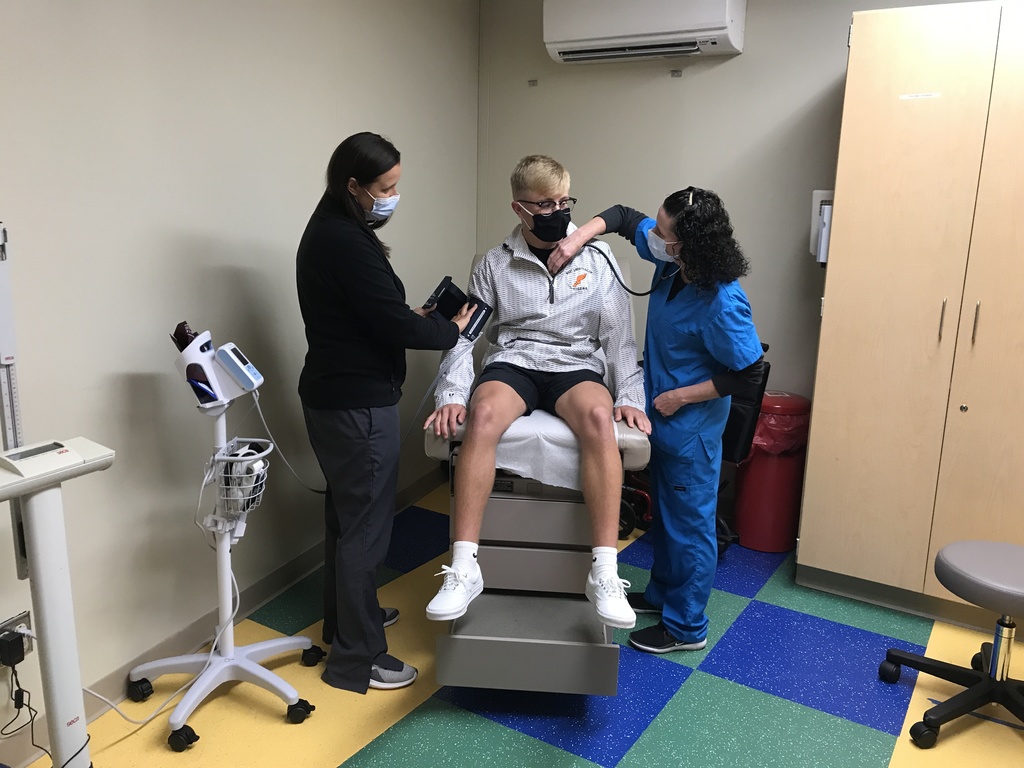 After school activities are cancelled for this afternoon. See attached for rescheduled events. Reminder- if school is cancelled we automatically cancel all youth and middle school practices and activities.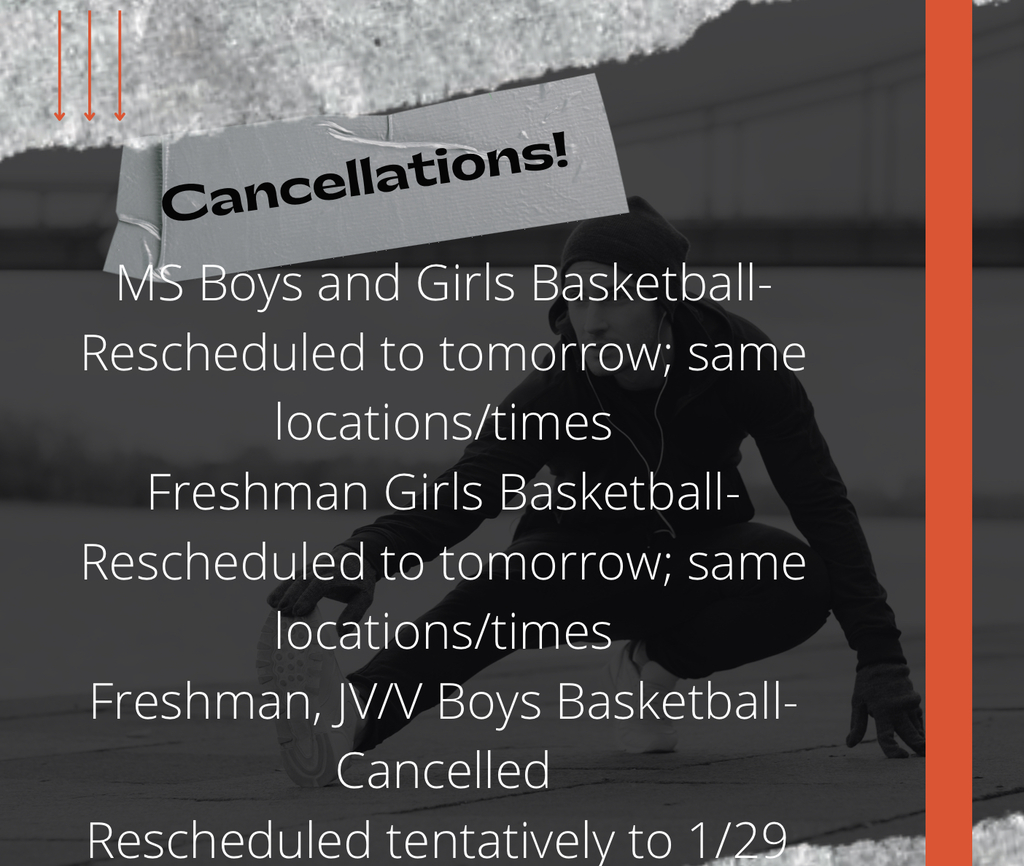 Hello, this is Kraig Hissong, Superintendent. Due to slick and icy road conditions on our side roads that did not improve overnight, WLS is closing for today, Tuesday, January 18th. Again, WLS is closed for today.

Hello, This is Kraig Hissong, Superintendent. Due to slick road conditions, WLS will be on a 2 hour delay for tomorrow, Tuesday, January 18th. This will include Hi-Point, Mack, and alternative school students. School will start at 9:40 for the MS and HS and 9:45 for the Elementary. Again we are on a 2 hour delay for tomorrow due to slick road conditions on our side roads. Thank you.

Congratulations to 2021 West Liberty-Salem alumni and University of Cincinnati Cheer team National Champions, Kaylee LeVan and Luke Hudson!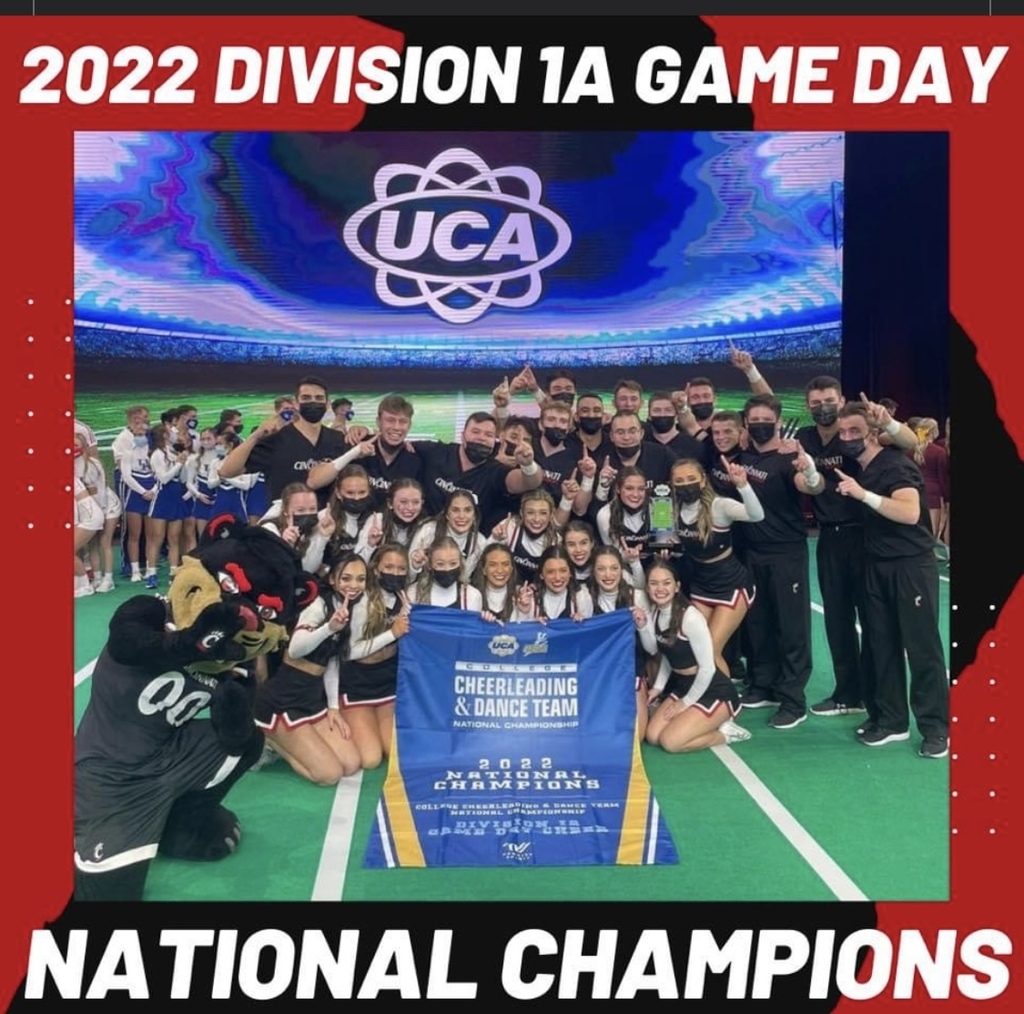 Civil rights leader Dr. Martin Luther King, Jr. Day is the only federal holiday that is celebrated as a "day on", a day to celebrate his life in acts of service to your community. Coach Ann Vogel and members of the Tiger Track and Field team chose to honor his legacy cleaning the weight room and shoveling sidewalks and driveways of neighbors and others in need. Thank you for your continued selfless service to our community!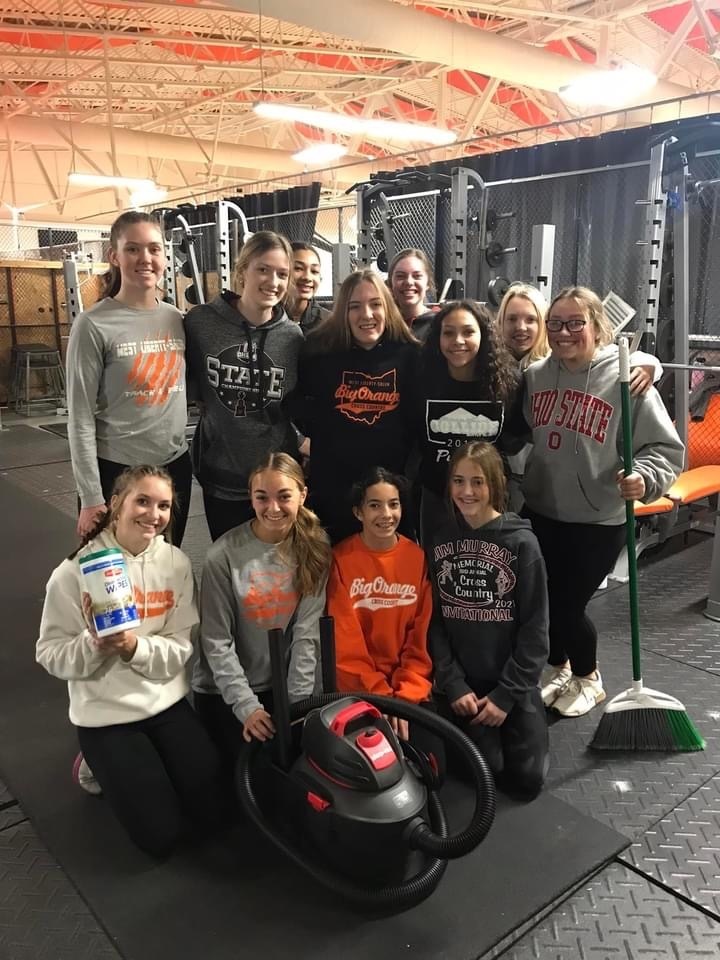 Another action packed week for the Tigers!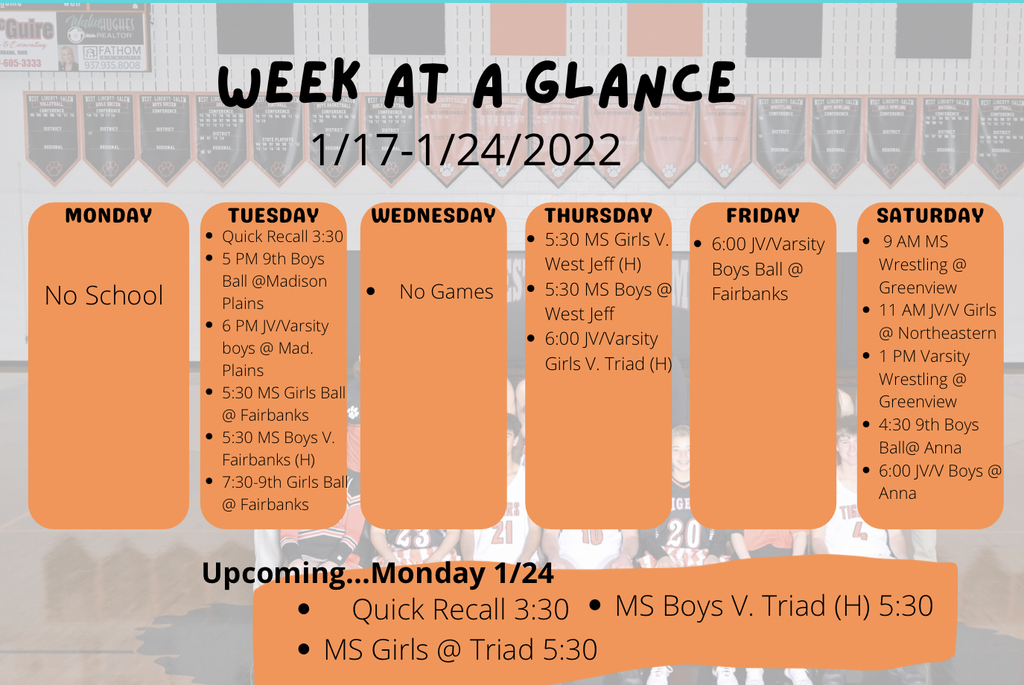 Don't forget to check our high school announcements page where you will find valuable scholarship information! The following scholarships are available and details can be found in the counseling office.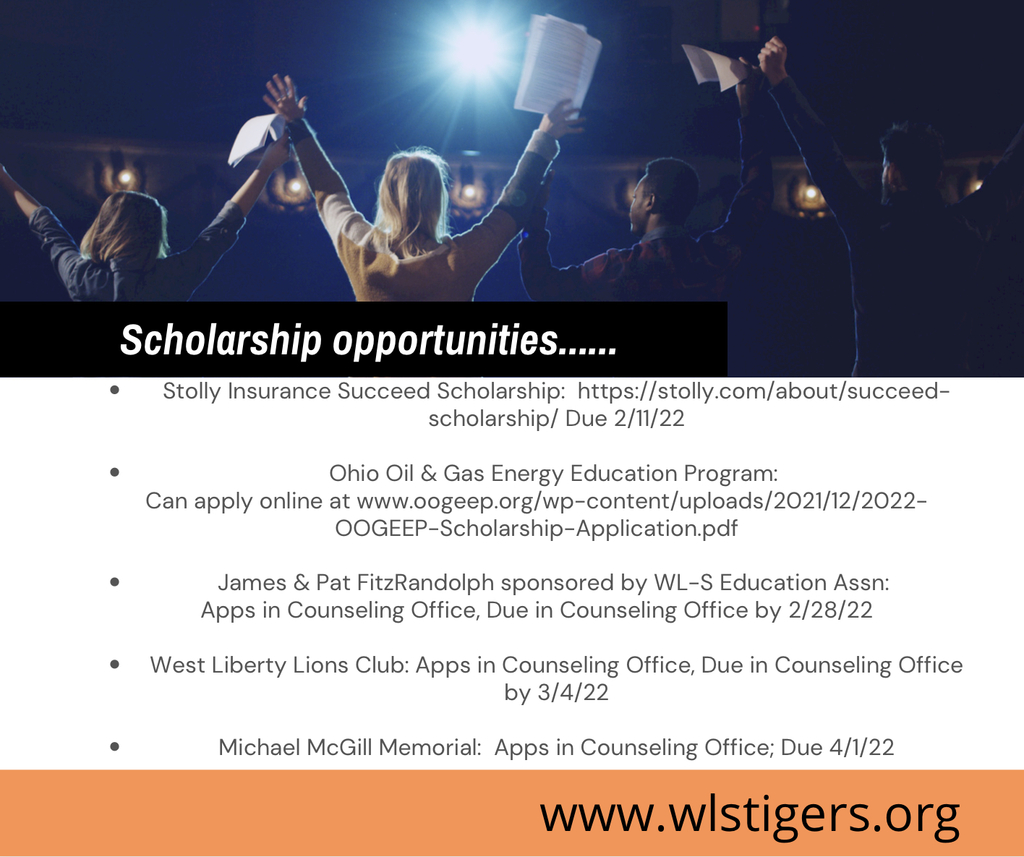 West Liberty-Salem Middle School has awarded their December Students of the Month. Students are nominated by their teachers for being good students and good citizens! Each student receives a certificate, t-shirt from BOSS, and Maries candies! Congratulations to the following Students of the Month: Left to Right: 8TH GRADE: Addison Hutton & Carson Poppe 7TH GRADE: Ashlyn Pope & Sully Foster 6TH GRADE: Savannah McClintick & David Roberts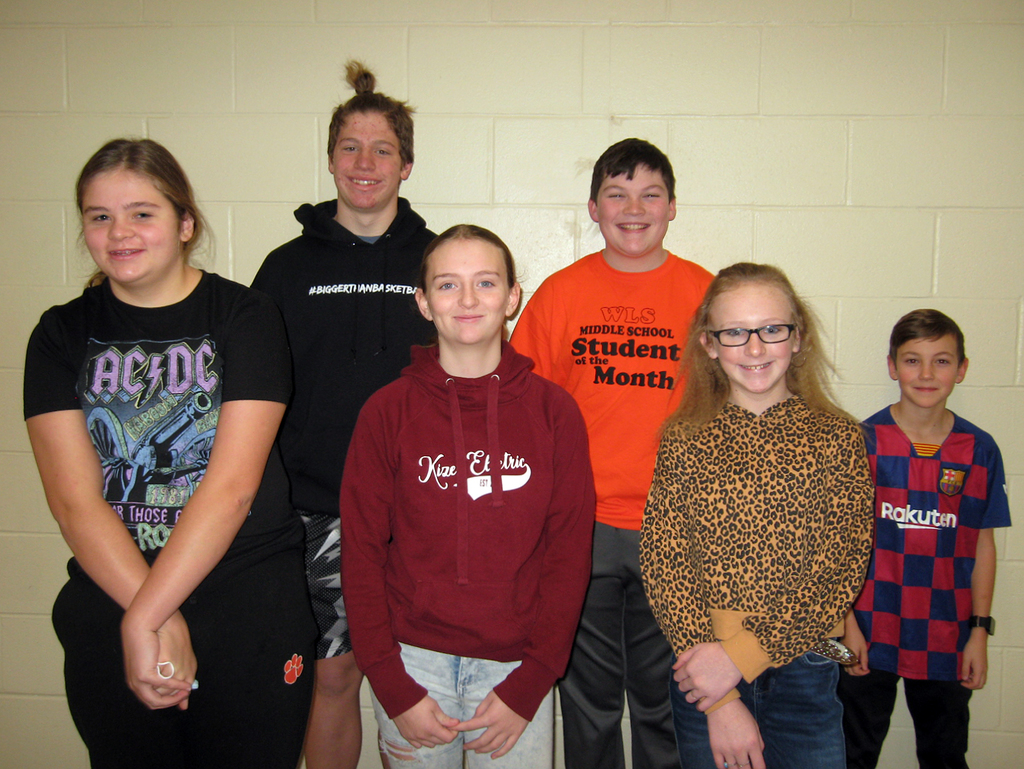 Hello Families, this is Kraig Hissong with a couple of important messages. Last week you should have received a document on mobile dental services that will be providing here at school. This is a program being offered by Health Partners of Western Ohio. This is ideal for families who currently do not have a family dentist or do not have their regular check up and cleanings annually. Students would be able to have their teeth cleaned by a dentist here at school. The number one positive feedback is convenience. Please be sure to return the purple form if you would like your child to participate (one for each child) by January 14th. If you need a form, please call your building secretary. Next, we have had several families that have wanted their children to be seen at our School-Based Health Clinic. Please make sure you complete the Health Clinic forms in Final Forms for each of your children in order to register for this service. It must be done prior to a visit. Thank you!

High School Spanish Students celebrated Dia De Los Reyes on January 6th. The Spanish holiday, known as Three Kings Day or the Epiphany, celebrates the Three Kings and is also the day in Mexico where gifts are exchanged. Children traditionally leave their shoes by the door on January 5th in hopes of finding them filled with candy in the morning. Spanish students in Mrs. Lenk's class made paper shoes and were surprised to find some sweet treats upon their return to class!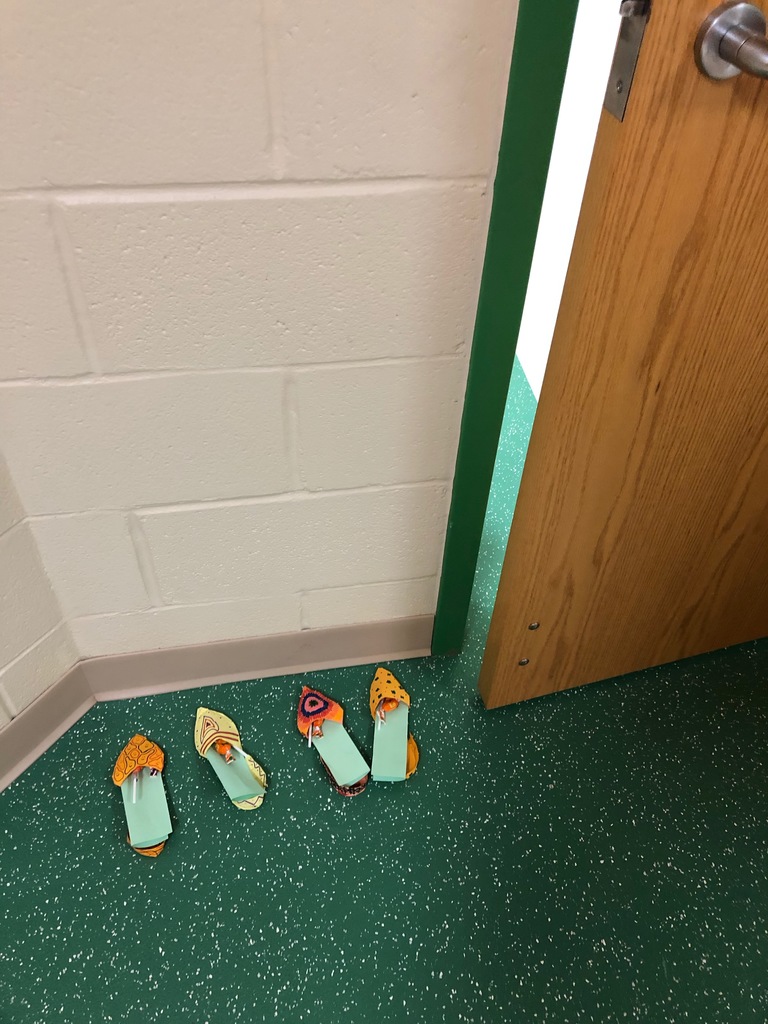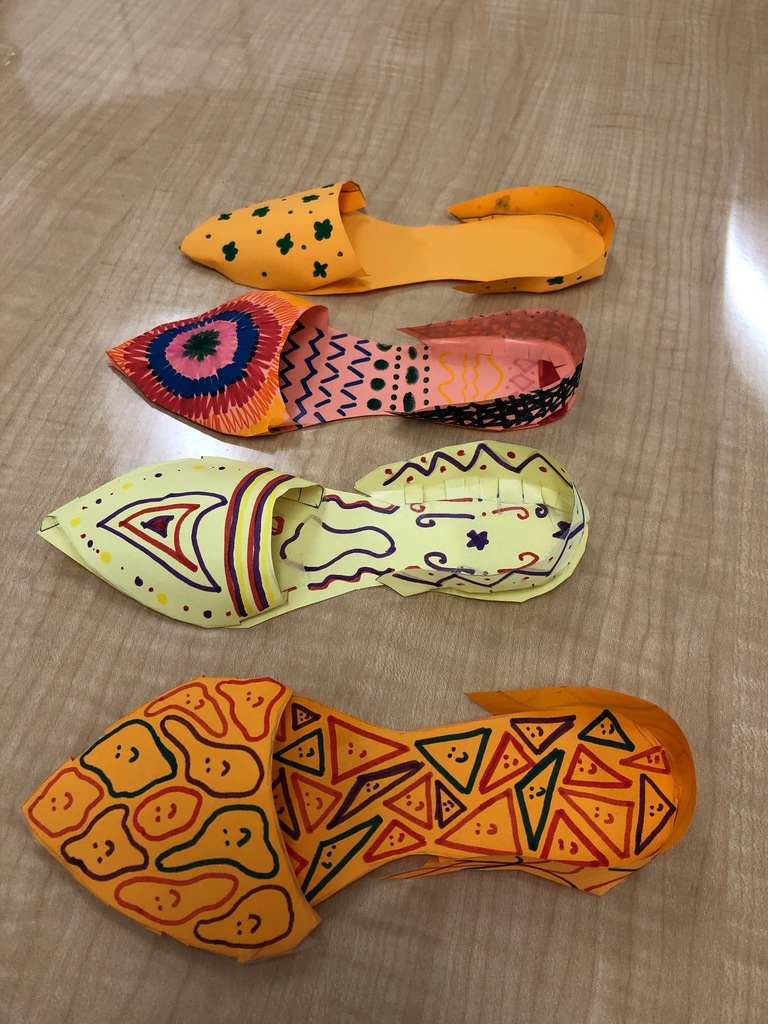 The West Liberty-Salem Athletic Hall of Fame Committee is pleased to announce the 2022 induction class. Congratulations to the following outstanding athletes that will formally be inducted on Feb 4th and 5th; Becka Peterson, Logan Link, and the 2014 DIII State Champion 4x4 Relay Team of Conner Karg, Kelvin Shank, Kam Evans, and Taylor Cordell. The Athletes will be recognized Friday night, Feb 4th at the boys basketball game, and the formal induction banquet on Feb 5th. You can reserve your tickets for the banquet by calling the Athletic Department (937)465-1149 or emailing
jvitt@wlstigers.org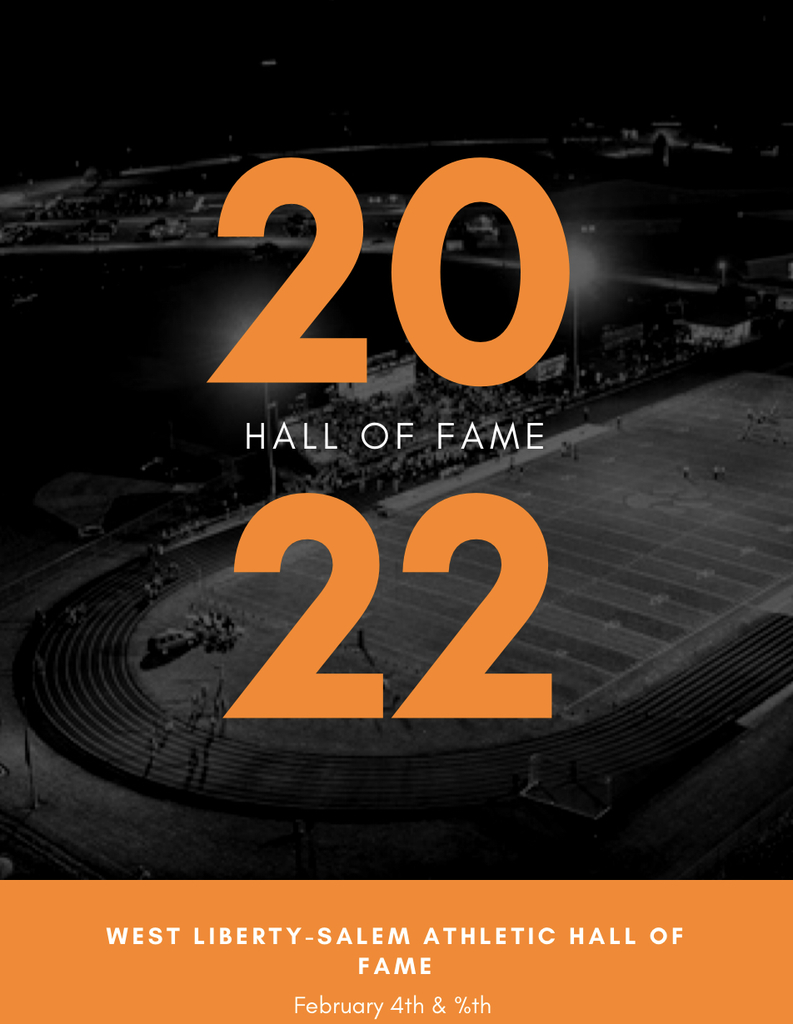 It's Gold Card Friday! Congratulations to our Gold Card Friday winners! Keep up the great work, Tigers! Elementary Gold Card Video:
https://youtu.be/Ckk2ASzccAQ
Middle School:
https://youtu.be/XHf1xTB2WGw
High School Winners: 9th Alyssa Mueller given by Mr. Robb 10th Anna Byrd given by Miss Haney 11th Chandler McCafferty given by Mrs. Salley 12th Hayden Miller given by Mrs. Seymour Our students are continuing to do positive things, and so many gold cards are being given daily, so keep up the good work!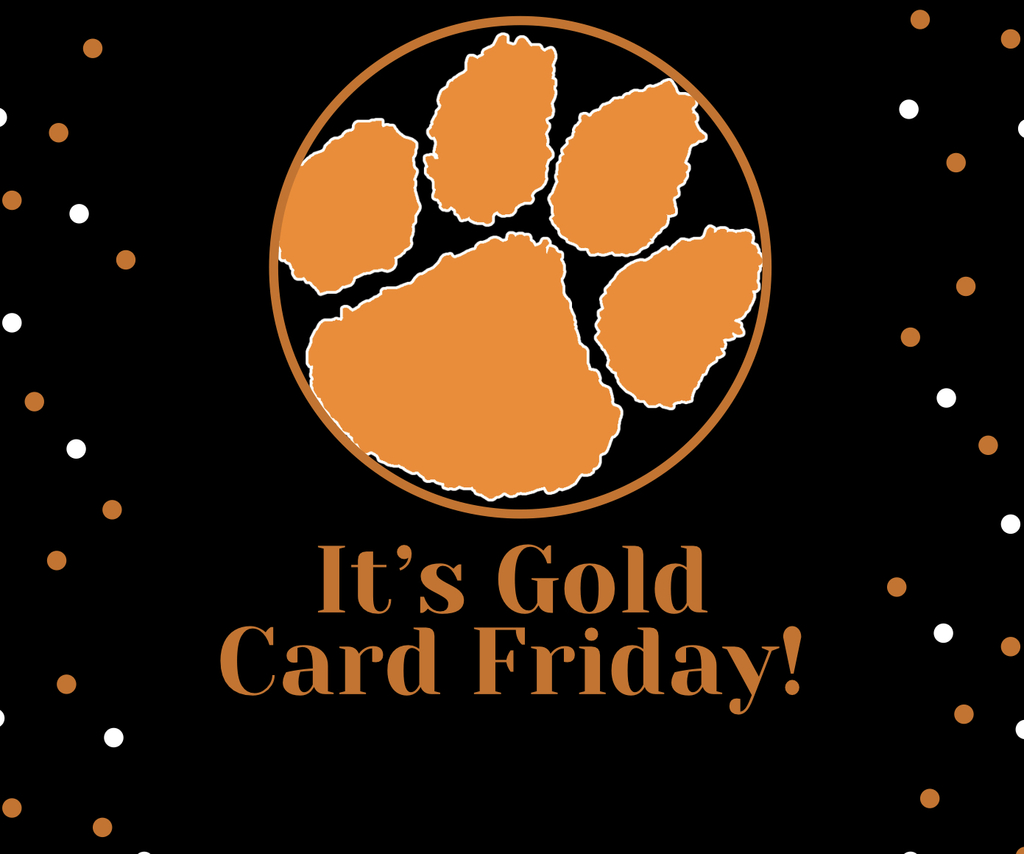 Environmental Science students will take part in the Sherman Rickets Parklet development project this spring. Earlier this year, Mayor Jill McKelvey visited their class to present the project and give students the history on the Memorial park. Marshal Sherman Ricketts, West Liberty Chief of Police, lost his life in the line of duty in 1962. The park, dedicated in his memory, is located near the Village recycling center along Sidney and Bradley Streets. Yesterday, Beverly Yoder, city councilwoman (granddaughter of Sherman Ricketts) and Linda Vernon, executive Secretary for Logan County Land Trust visited the class to give more specifics and budgetary information on the project. Ryan Motzko (WLS alum), Miami University Botany major, will guide the class on plant selection and look over the soil test that the county conducted. In addition to several gardens, Ohio Hi Point students will construct a shelter house for the park as well. Environmental Science is taught by Mrs. Carrie Smith. A dedication ceremony is planned for June 29th.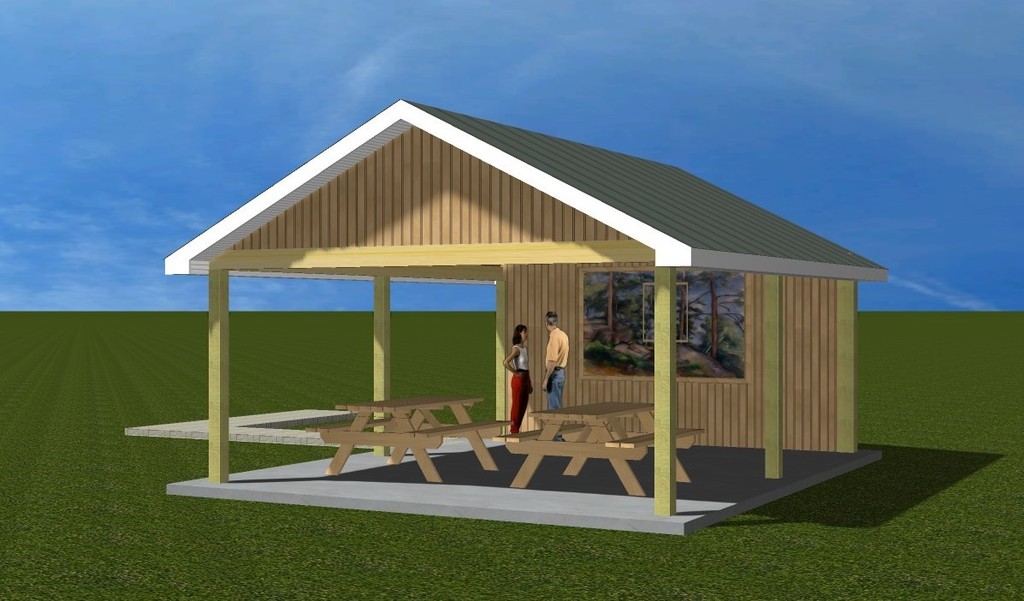 The West Liberty-Salem Elementary Little Dribblers will have one last performance at halftime of the Girls JV AND Varsity basketball games this Thursday, January 6th beginning at 6pm. Please remember to have your Little Tiger wear their t-shirt and bring their ball. Please help us thank Mrs. Carrie Smith for being a major part of our youth dribblers program for the last 17 years. Her knowledge, patience and enthusiasm will be tremendously missed as she hands the program off to the next leader. Thank you, Mrs. Smith!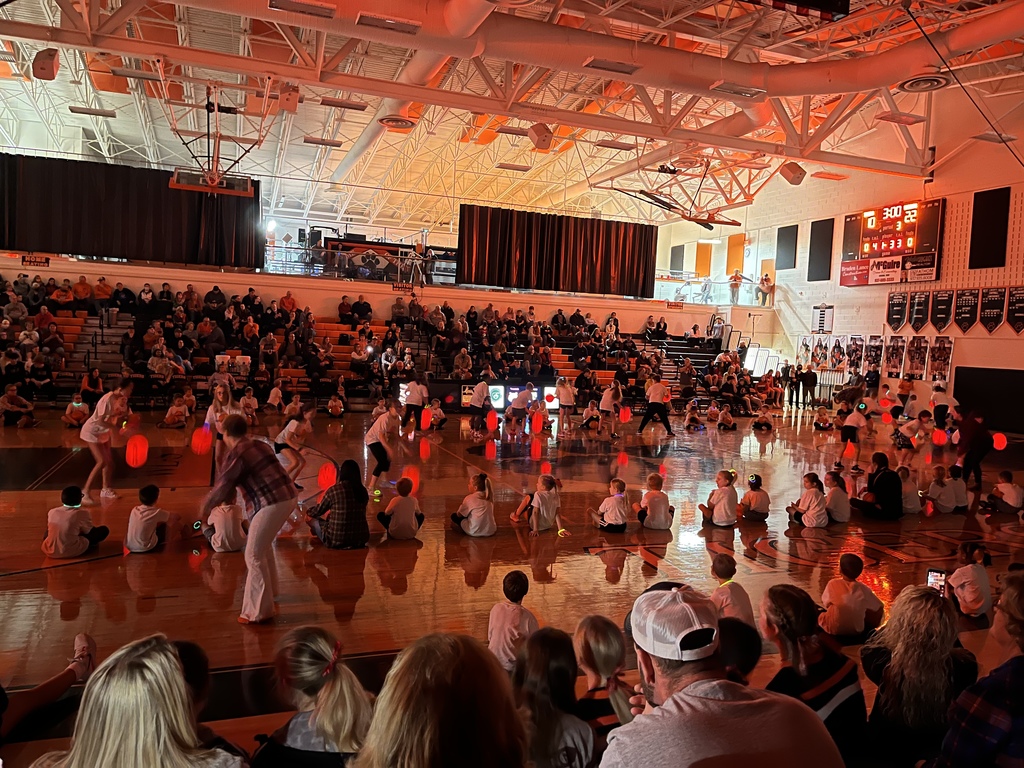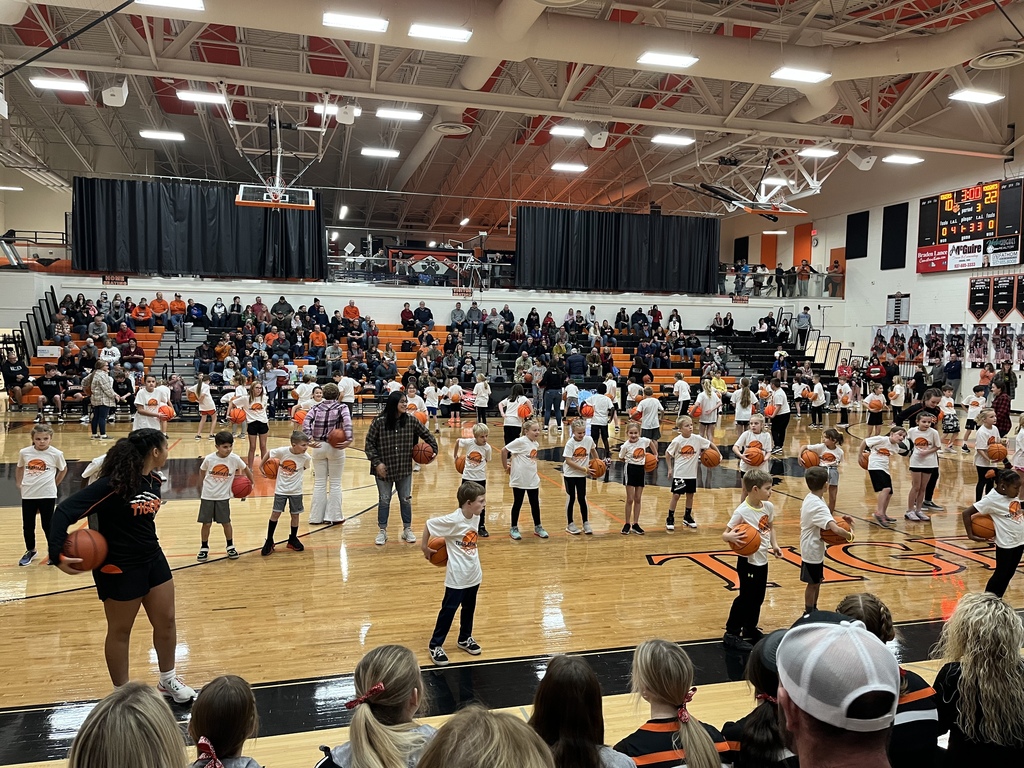 Hello families, this is Kraig Hissong, Superintendent with information regarding the viewing and funeral arrangements for Matthew Roach and the school schedule for this Thursday. Visitation will be at Grace Chapel Church in West Liberty on Wednesday, January 5th, from 3-7pm. The Funeral is scheduled for 11 AM on Thursday, January 6th, at Grace Chapel and the burial will follow in DeGraff. We anticipate many high school students and staff will attend the funeral and less students and staff will attend from the middle school and the elementary. Due to this, there is no school for high school students on Thursday to allow students and staff to attend the funeral. However, school will still be in session, as normal, for Middle and Elementary students. Students in the elementary and middle school who plan to attend the funeral are excused to do so, however, school will remain open and in operation. Parents should still communicate with the office if your elementary or middle school children will be attending the funeral. Again, high school students will not have school this Thursday, but school will remain open and on our regular schedule for elementary and middle school students. Parents of elementary and middle school children should notify the office if your child will be attending the funeral. Thank you, Kraig Hissong

Hello families, this is Kraig Hissong Superintendent. It is with a very heavy heart and great sadness that we share the passing of senior Matthew Roach, who passed unexpectedly at his home on Saturday, January 1, 2022. We know this loss will have a profound impact on our students, faculty, families, and community and is sure to raise many emotions and questions for our entire community. WL-S will operate on a 2-hour delay start time tomorrow for a staff meeting to prepare staff and provide resources that will be available to the student body. Grief professionals will be on campus to support the needs of students, staff, school personnel and families. We encourage anyone to reach out for assistance. This evening, grief counselors and school personnel will be available at Quest Church just outside of West Liberty from 4-6 PM to offer support to those who would like assistance during this difficult time. Again, We will be on a 2-hour delay for tomorrow, Monday January 3rd. Hi-Point, Alternative School, and Mack-A Cheek will be open at their regular time for those that self-transport, however, students who ride the bus will also be on a 2-hour delay for that bus transportation.