MS girls basketball game on Feb 1 has been cancelled. It will not be made up. The MS OHC tournaments begin next week and both girls and boys have earned home games. 2/2 MS Girls Basketball @ home, 7th grade 5:30, 8th grade 6:30 2/9 MS Boys Basketball @ home, 7th grade 5:30, 8th grade 6:30

The band is offering you another break from the kitchen! Support their fundraiser that will provide the means for their "At-Home Band Camp", and opportunities!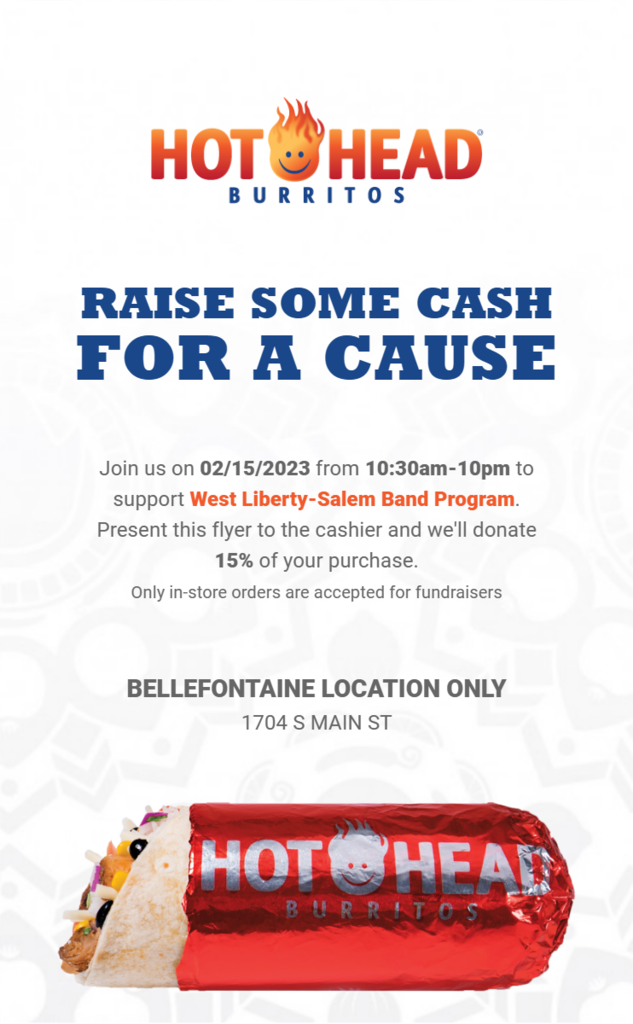 Tiger athletics week at a glance!

This week's Educator of the Week is Mr. Tim Wolfe! Congratulations, Mr. Wolfe!

Green Hills is hiring high school age students beginning at age 14. You can apply by scanning the QR code attached!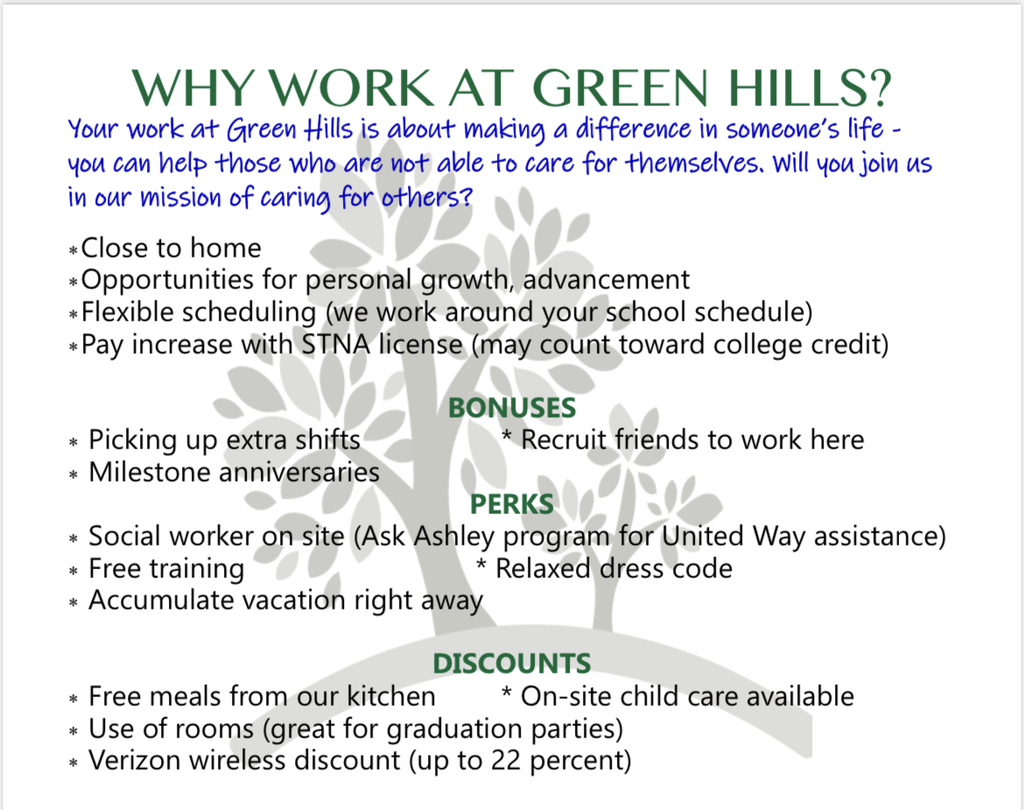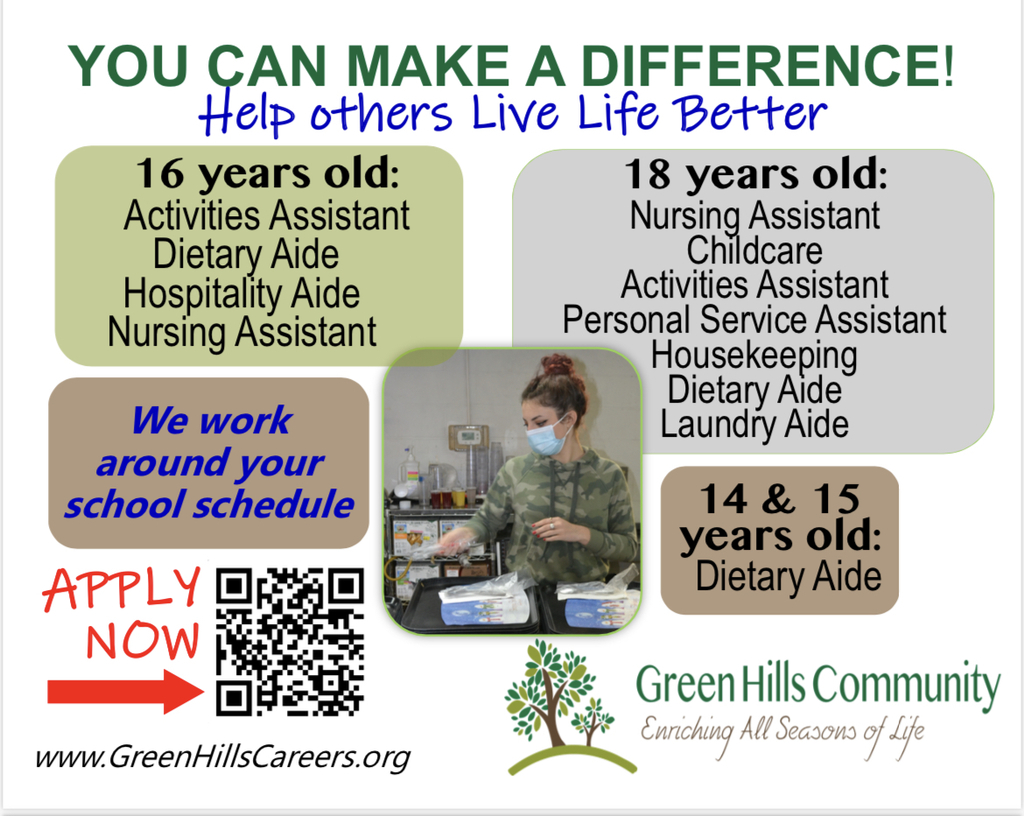 The West Liberty-Salem cheerleaders will host Little Tiger Cheerleaders during halftime of our boys' varsity basketball game at home this evening. With more than 80 youth cheerleaders performing, it is sure to be a packed house! Get there early! Go Tigers!


Tiger fans had a special guest at last night's MS boys' basketball game! Owen Hardwick, who has been unable to play due to an injury earlier this season, added team mascot to his list of talents! Owen made a great Tiger visiting with young fans and engaging the crowd! We are loving the creativity from the cheer team!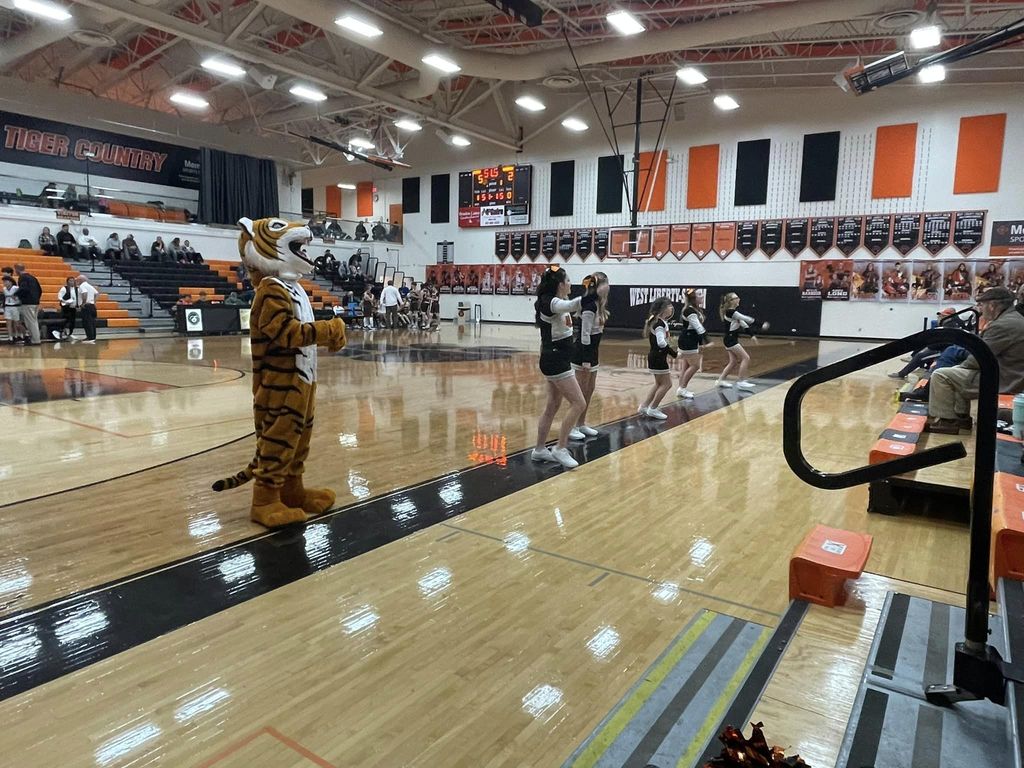 Show Choir members Abbie Miller, Allie Bolton, Emma Kauffman, and Ava Chamberlain performed at the West Liberty Business Association's Annual Dinner last evening at Town Hall/Opera House. Thank you to the West Liberty Business Association for giving them another opportunity to perform in our beautiful Opera House! Great job, ladies! Photo credit: Heather Chamberlain, WL Business Association President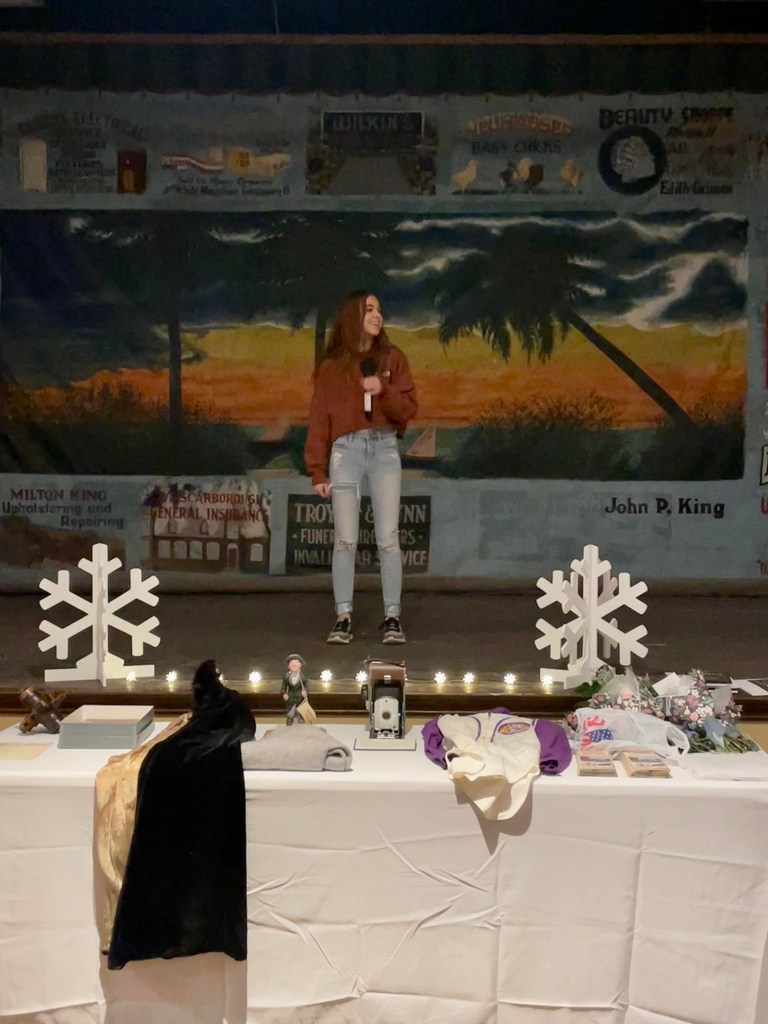 Mrs. Mazza's Enrichment and Intervention students focused on building their interest in reading first semester! They set a goal and read more than 50 books as a group! The photo shows the books that were read. Students in the group would use the display of book covers as inspiration and some read the same books that were interesting to other members of the group. Displaying book covers introduces students to genres they may not otherwise be exposed to. Keep up the great work, middle school readers!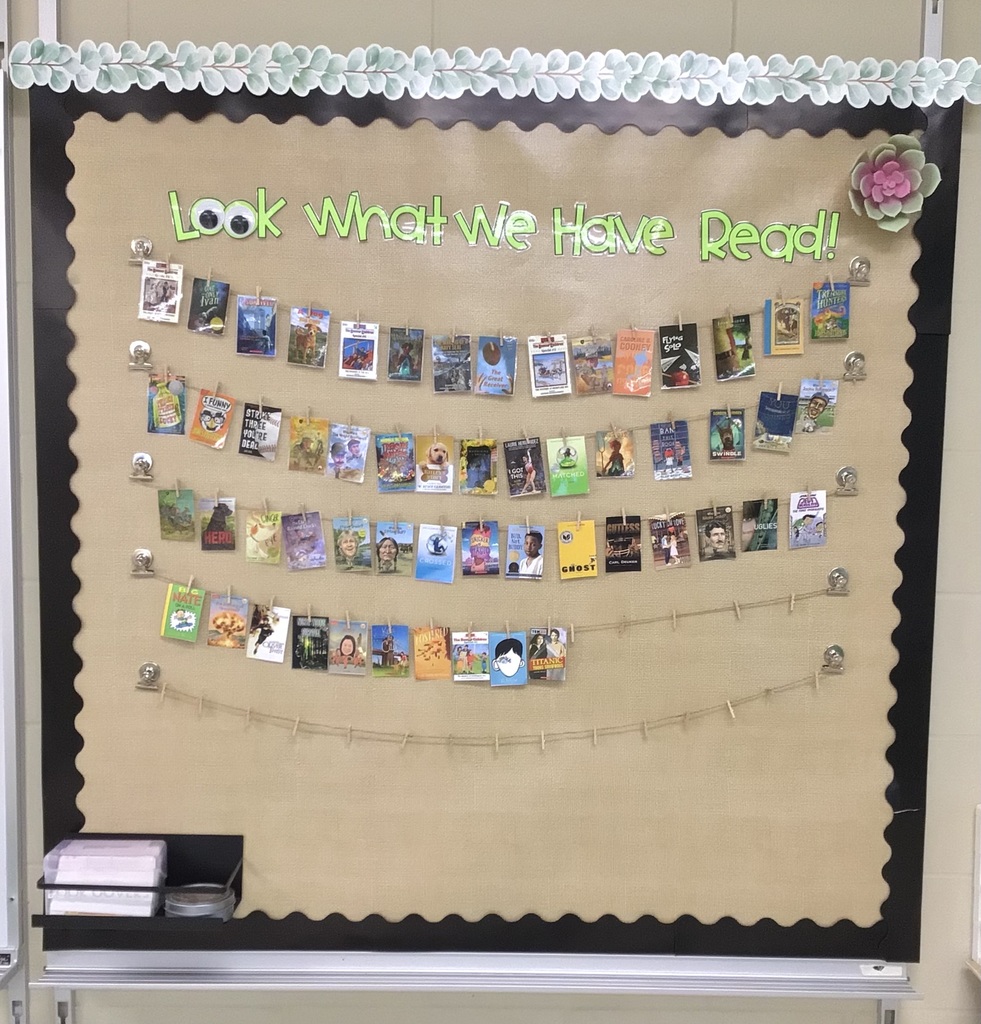 Our juniors and seniors travelled to Urbana High School this morning to participate in an event called ThinkFast Interactive. The Champaign County Engineers Office sponsored the event. It was designed as a fun, high-energy, participatory event with a game show feel. All students were able to participate and answer questions related to music, movies and pop culture while learning about driver safety. Owen Deere represented his team in the finals. Thanks to Urbana High School for hosting the event!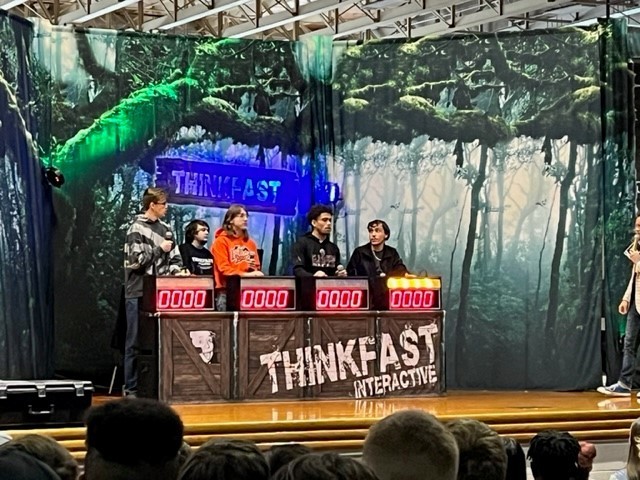 Want an excuse to not make dinner while supporting our students? Join the sophomore class on Wednesday, January 25th, at the Madriver Farm Market!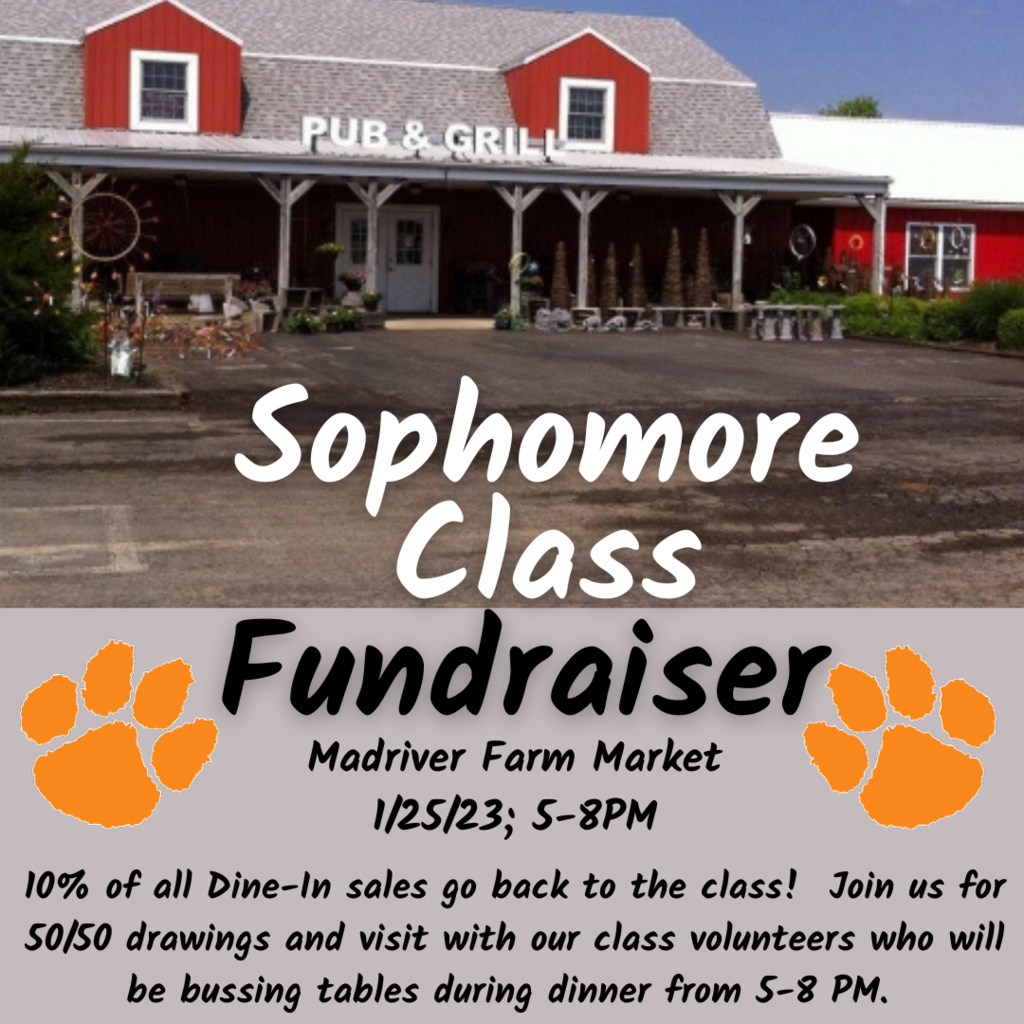 Did you know we have a competitive Quick Recall team? We do! The team is led by Taran Clapp, MS Social Studies teacher. Quick recall is a timed, team game with four students competing against another team of four students by responding to short-answer questions in social studies, mathematics, language arts, science, and fine arts/humanities. It promotes the learning of facts and is an extra-curricular activity based in academic competition! They are having a fun season with competitions on Friday afternoons. Keep up the great work, Tigers!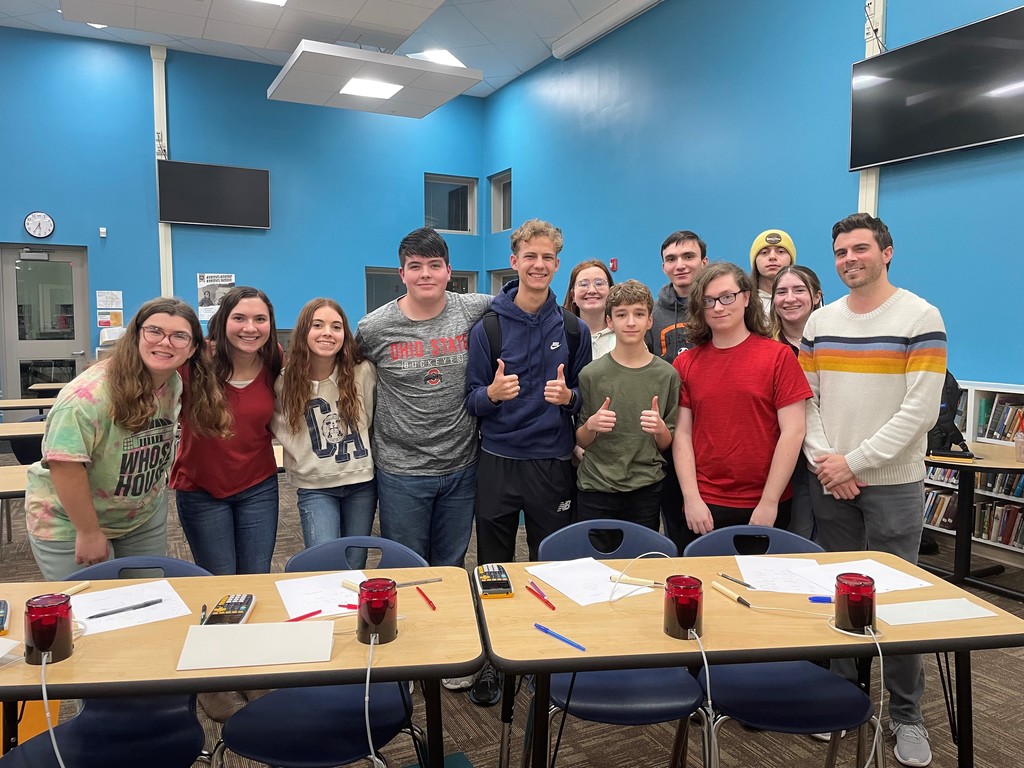 Officers and other members of the WL-S FFA attended the 'Connect-I Am' leadership conference with Ohio FFA last weekend. They spent their time in break-out groups that will help elevate their chapter and become leaders in FFA.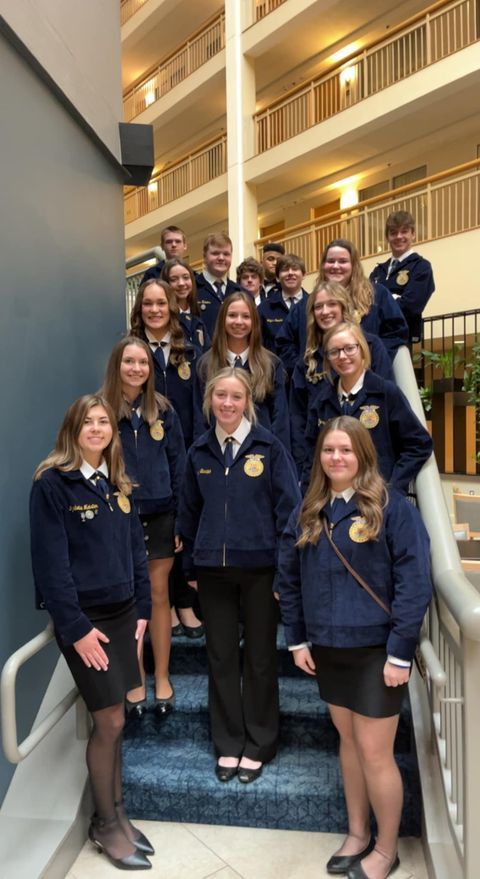 The West Liberty Lions' Club stuffed blessing bags for West Liberty-Salem students this month. The bags include nonperishable food items and snacks that are easy to prepare and don't require much help. The Lions Club provided WL-S with enough bags to cover students in need for one whole month! Thank you, Lions Club! Your service and commitment in our community is as much of a blessing as the bags your helped make possible!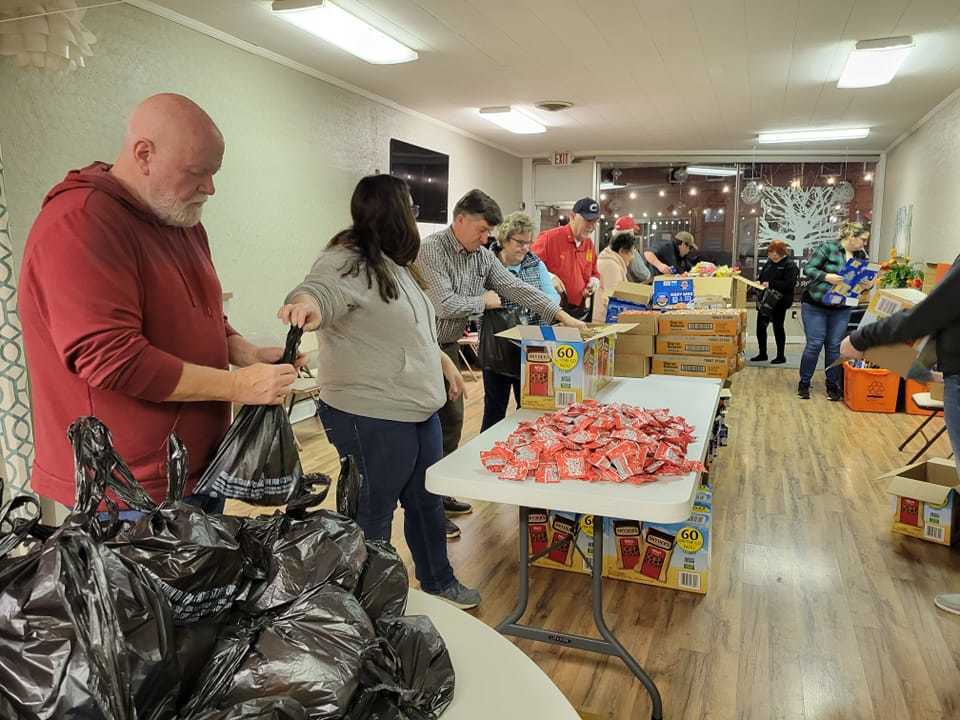 The following message went out to all students today. If you know that your student might be missing the following, please have them visit the front office to give a description. We have a LOT of lost items....of value.....in the front office. If you have lost anything this school year: phone, airpods, keys, jewelry, watches, glasses, etc....please see the front office!!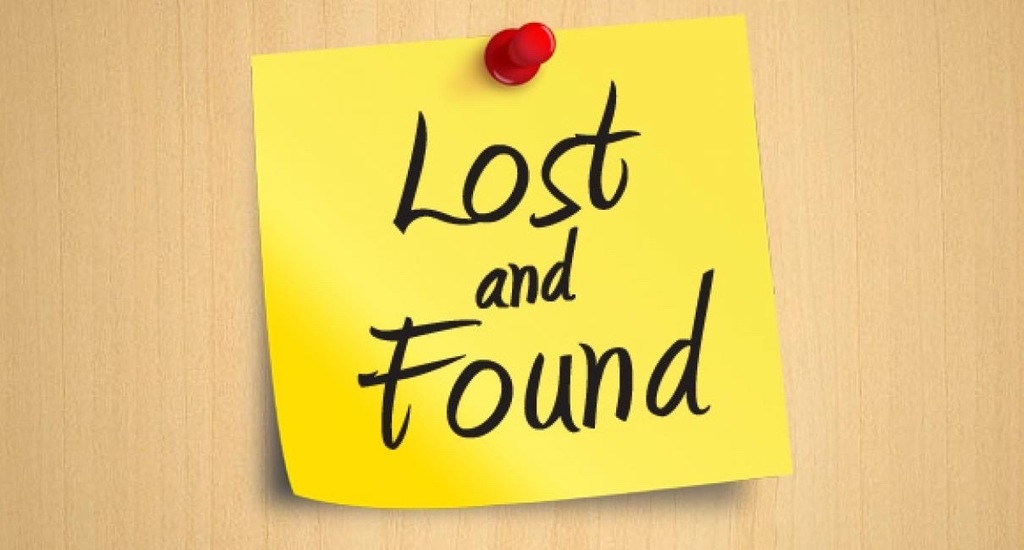 Congrats to our newest school swimming record holders! Lilly Smith (WLS) - 200 free Peyton Hull (WLS) - 200 free Kam Hissong (WLS) - 100 free

Our fifth grade girls' basketball team spent last evening volunteering at The Caring Kitchen. They helped with cleaning, serving a meal, and other tasks as needed. What a wonderful outreach opportunity for our young Tigers to serve in our communities! Way to go, ladies!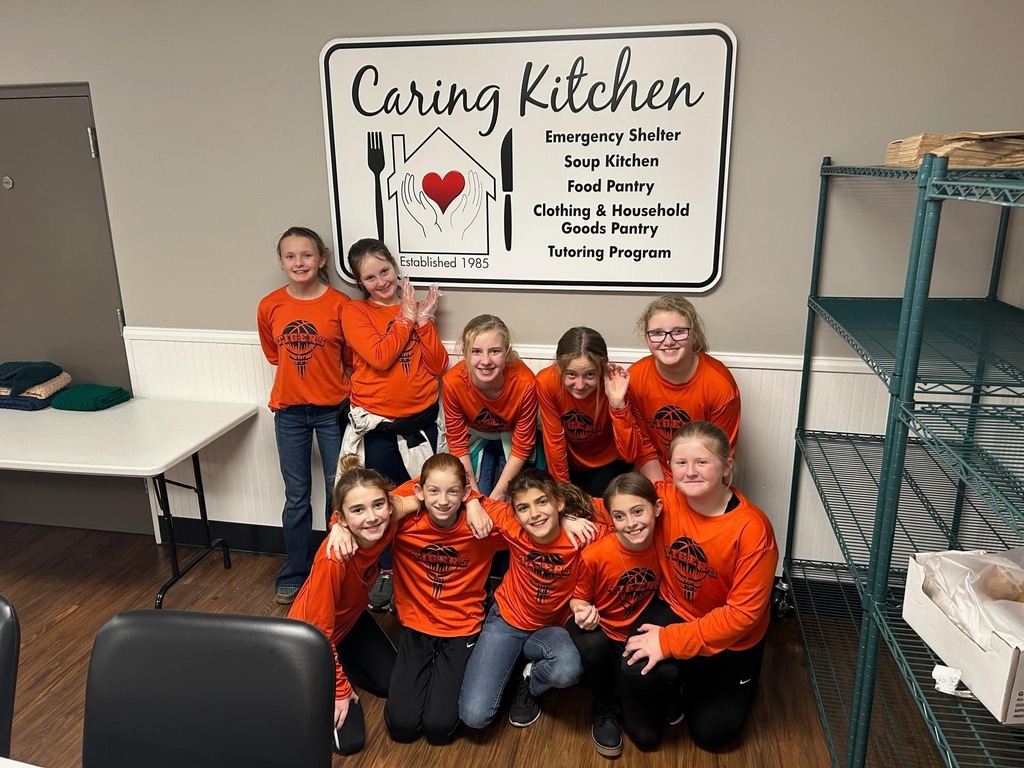 Congratulations to West Liberty-Salem's Science Olympiad team for winning an 8th place team trophy at the Northmont Invitational on Saturday! Seventeen team members won awards in nine different events including gold medals for Brady Kauffman and Zachary Carter in the event Meteorology. Levi Kitchen and Ashlyn Taylor won silver medals in the event Rocks & Minerals, and Tristan Casto and Braelyn Northrop won bronze medals in the event Wheeled Vehicle. Next up for our team is the Southern California Satellite Invitational on Saturday, February 11th.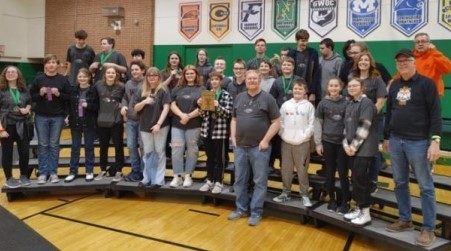 Team Champ swimmers competed in a meet at the Champaign Family YMCA in Urbana on January 13th against Marysville, Jonathan Alter, Urbana, Fairbanks, and Columbus Hamilton Township. West Liberty Salem: 200 Medley Relay of Tina Douthwaite, Lilly Smith, Lydia Schmidt and Laney Craig (2:31.81) 5th 200 Freestyle - Lilly Smith (2:30.21) 4th and Laney Craig (3:00.23) 9th 50 Freestyle - Lydia Schmidt (33.39) 10th 100 Freestyle - Tina Douthwaite (1:11.82) 1st and Lydia Schmidt (1:18.85) 6th 500 Freestyle - Laney Craig (8:05.26) 2nd 200 Freestyle Relay - Tina Douthwaite, Lydia Schmidt, Laney Craig, and Lily Smith (2:14.09) 5th 100 Breaststroke - Lilly Smith (1:28.32) 6th

Juniors and Seniors will bring home a permission slip this week to attend a field trip on Friday, January 20th, at Urbana High School. Urbana High School and Stephen McCall, Champaign County Engineer, will host an interactive assembly designed to inform and educate young drivers to minimize crashes and accidents. ThinkFast is an experiential awareness program that provides an engaging experience to promote prevention, responsibility and awareness. Students will ride the bus to and from Urbana and arrive back to campus before lunch. Please remind your students to get their permission slips signed and turned in before Friday.