The West Liberty-Salem Food Service Department is hiring! We have the following positions open for the upcoming school year: - 3 Hour Food Service position - 3.5 Hour Food Service position Applications can be found on the school website. You may also contact Robin Kauffman at
rokauffman@wlstigers.org
, or call 937-465-9166, for more information.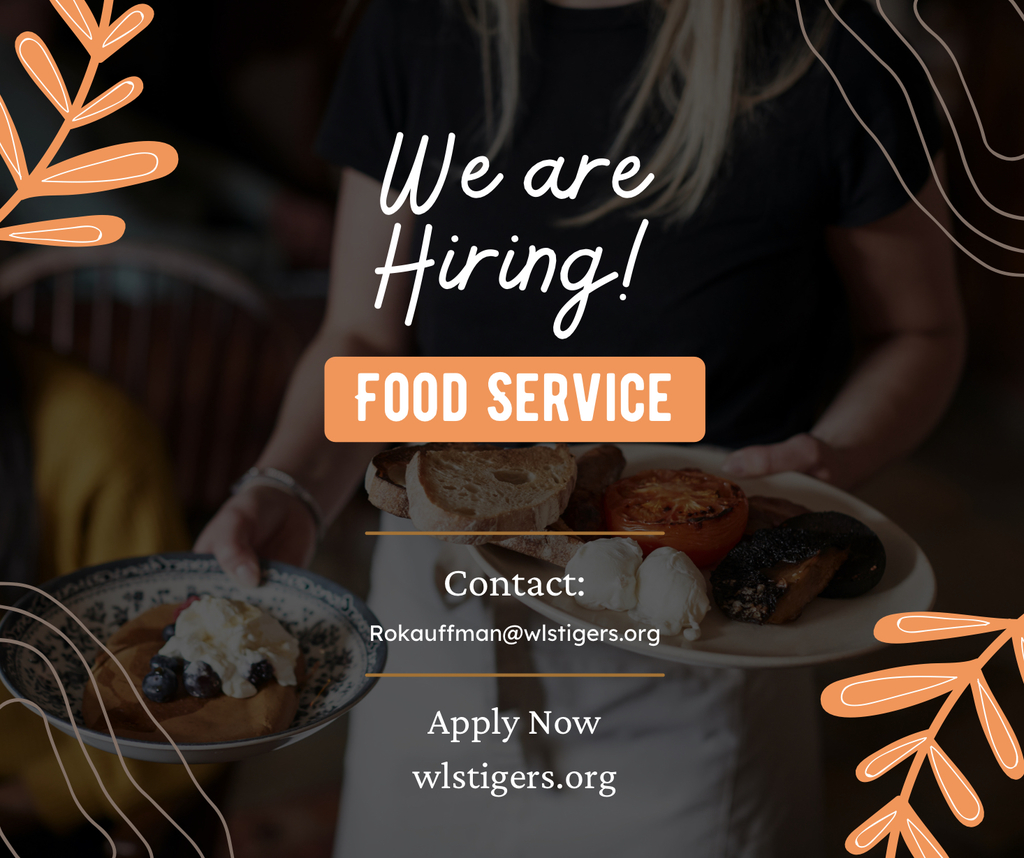 Our April Middle School Students of the Month have been announced! These students received a t-shirt from BOSS, Marie's Candies and a gift card from Malia Hughes with Fathom Realty. Congratulations! Students Left to Right: 8th Grade: Elli Ullery & Caleb Larson 7th Grade: Reagan Winters & Garrett Hull 6th Grade: Britton Carter & Bennett Sutherin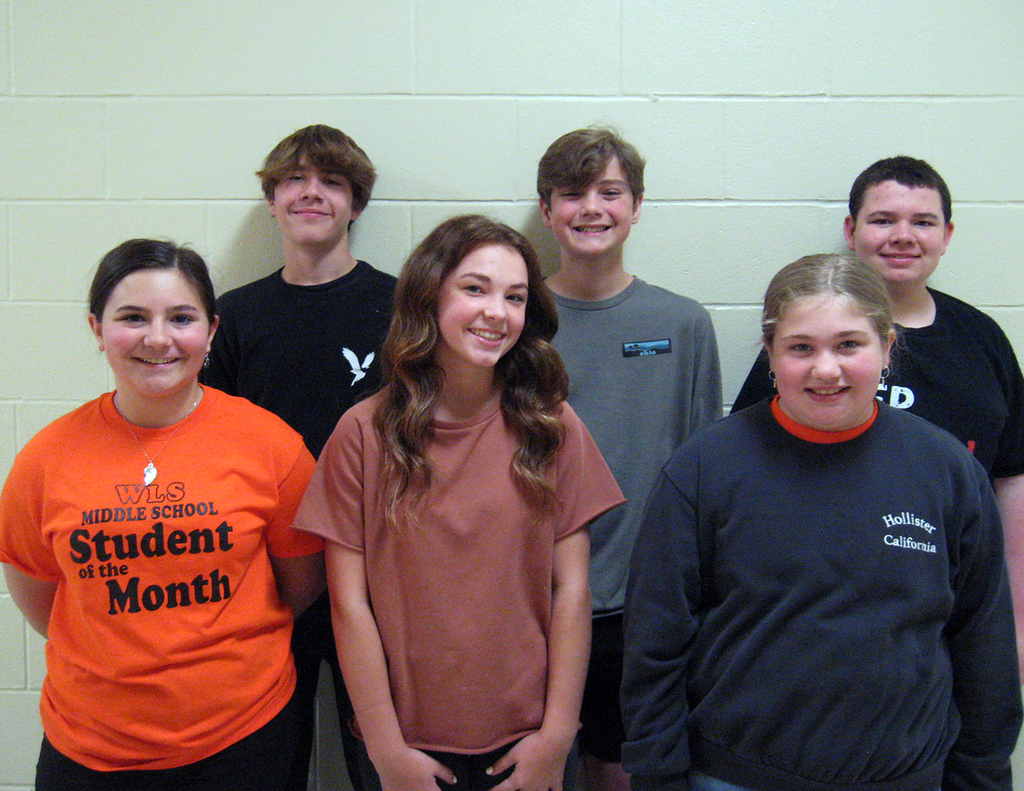 Zoology students offered animal tours and dissection demonstrations to elementary students this week. Grades k-5 were given the opportunity to stand in on a shark dissection and get aquatinted with other animals that are cared for in our high school science wing. Zoology students shared the importance of dissection and how scientists findings help to keep our marine life safe and healthy! Thank you, Mrs. Smith and Zoology students, for offering a very educational sneak peak to our HS Science Department!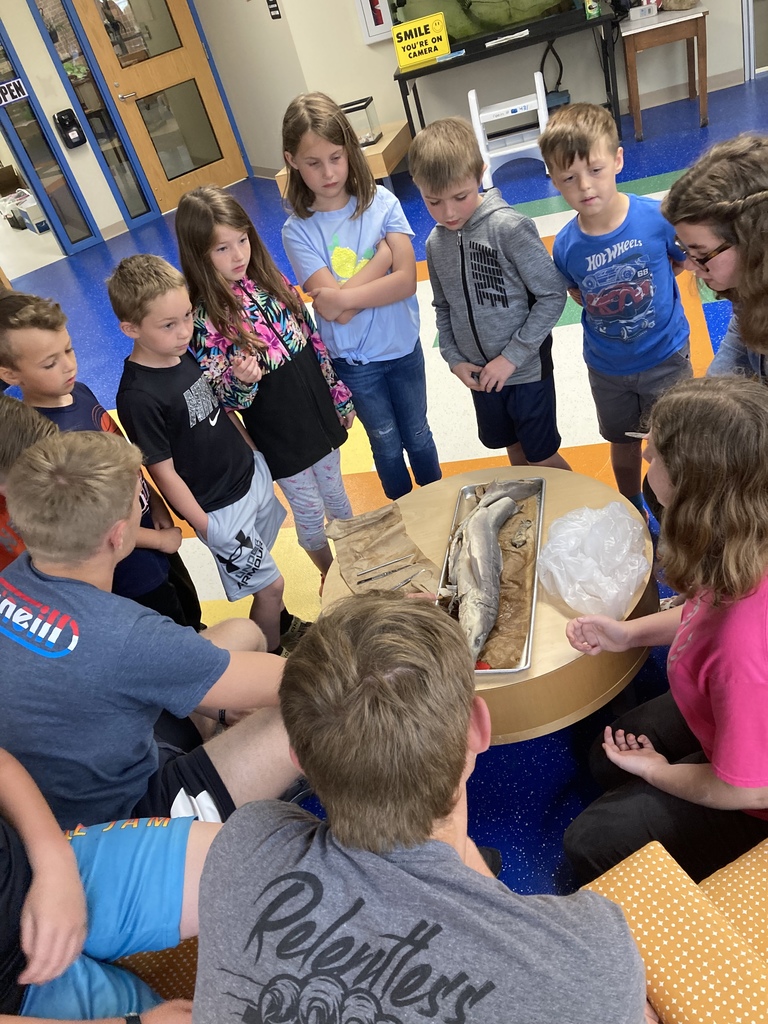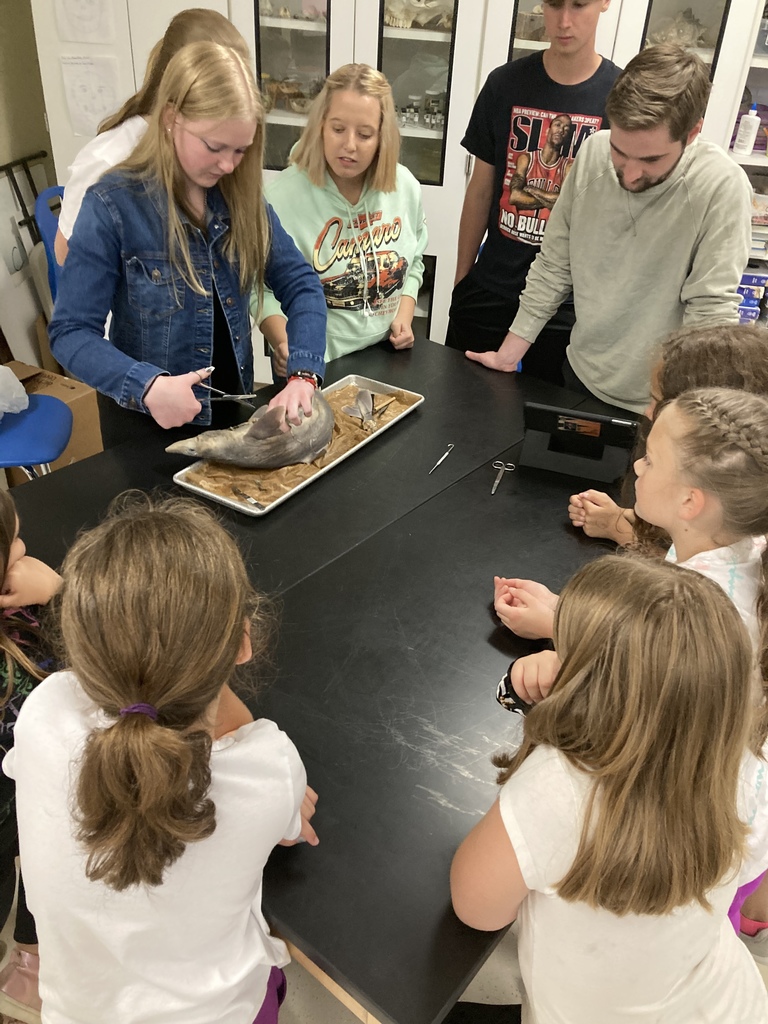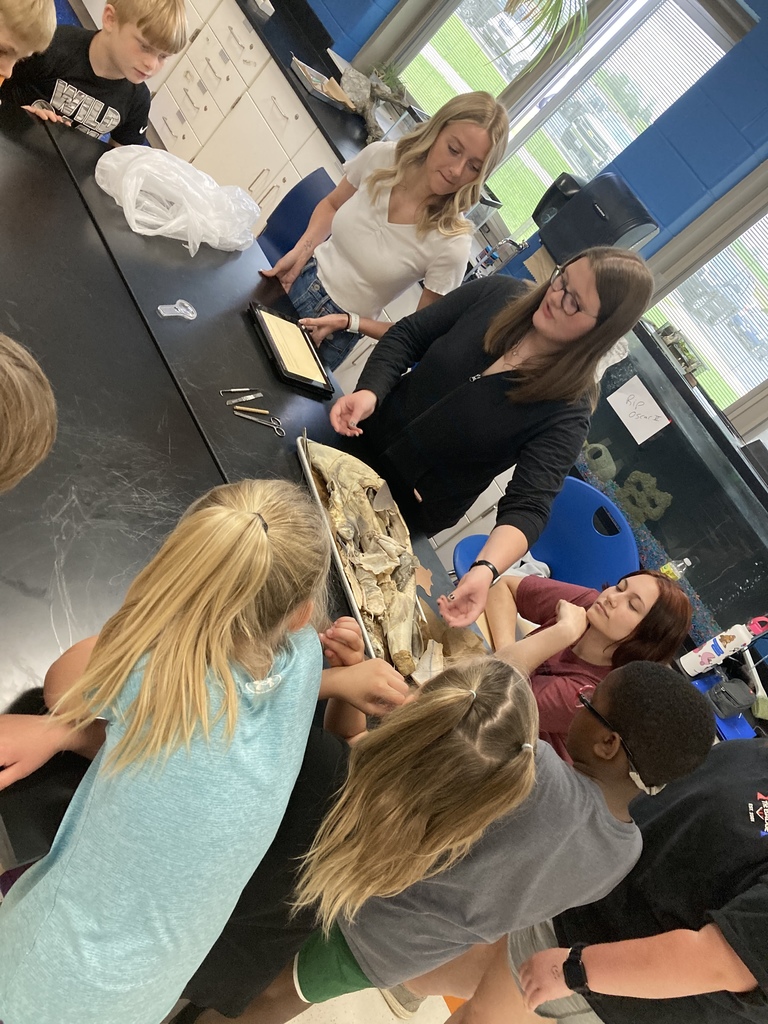 Todd Woodruff helped our second grade teachers get ready for summer with their first ever 'End of School Auction'! Students were allotted 10 counting cubes to bid on variously "priced" items like markers, backpacks, posters and books. It was exciting to watch our students decide how to use their counters wisely, wait for their favorite item, and then bid with such enthusiasm! Thank you, Mr. Woodruff, for helping our second graders learn and making it so fun!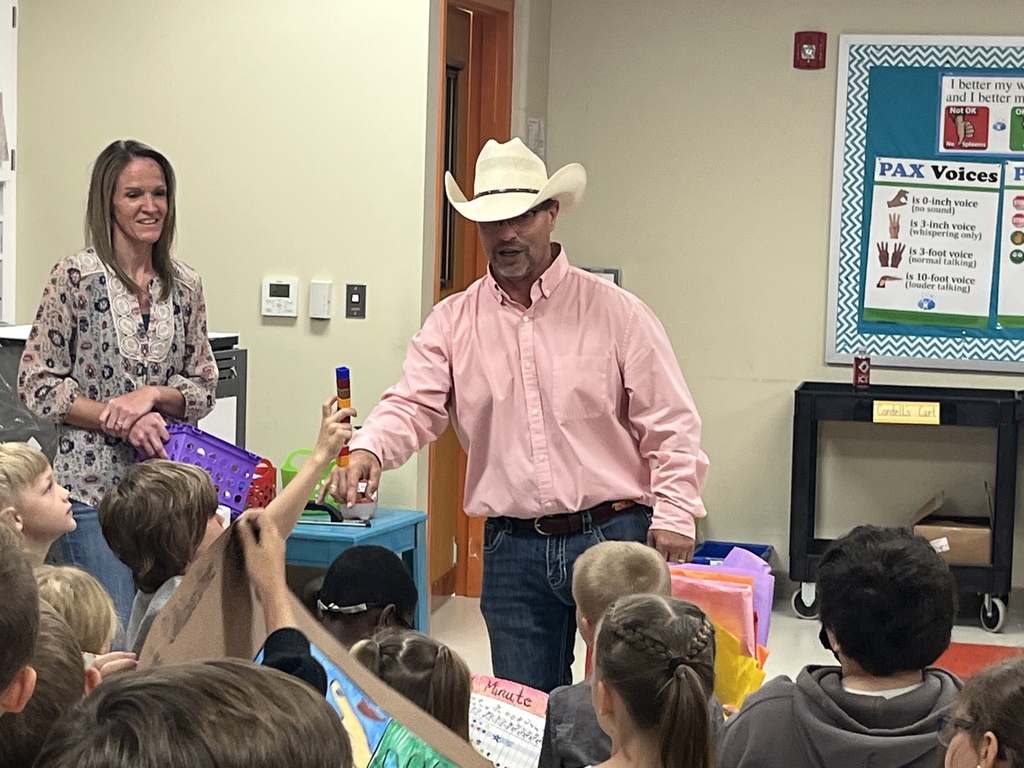 The West Liberty-Salem Open Enrollment period is now OPEN and the 2022-2023 Open Enrollment Application is available on our website. If you do not live in the West Liberty-Salem Local School District and wish for your child to attend West Liberty-Salem, you may submit an application between May 1 - June 1. Please visit this page for detailed information about the Open Enrollment process, Frequently Asked Questions (FAQs), and a link to the 2022-2023 Open Enrollment Application:
https://www.wlstigers.org/o/wls/page/forms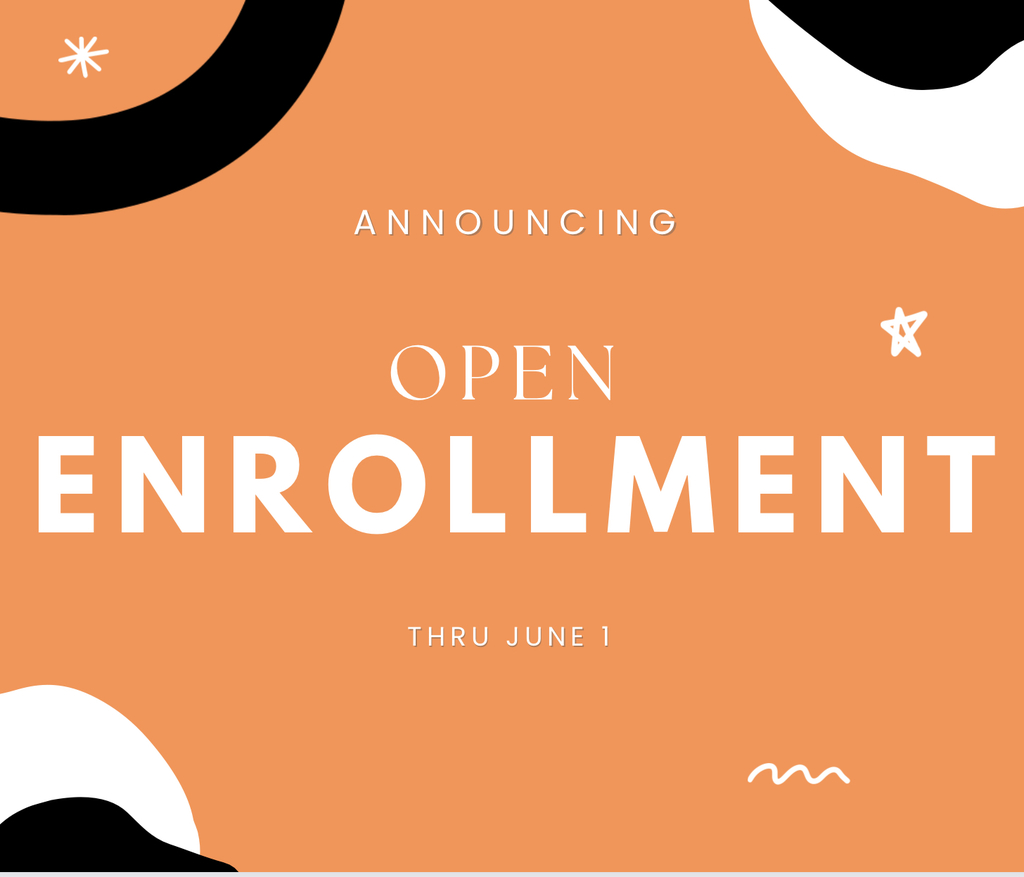 Check out this summer day camp opportunity for students entering 4-6th grade at the Piatt Castle!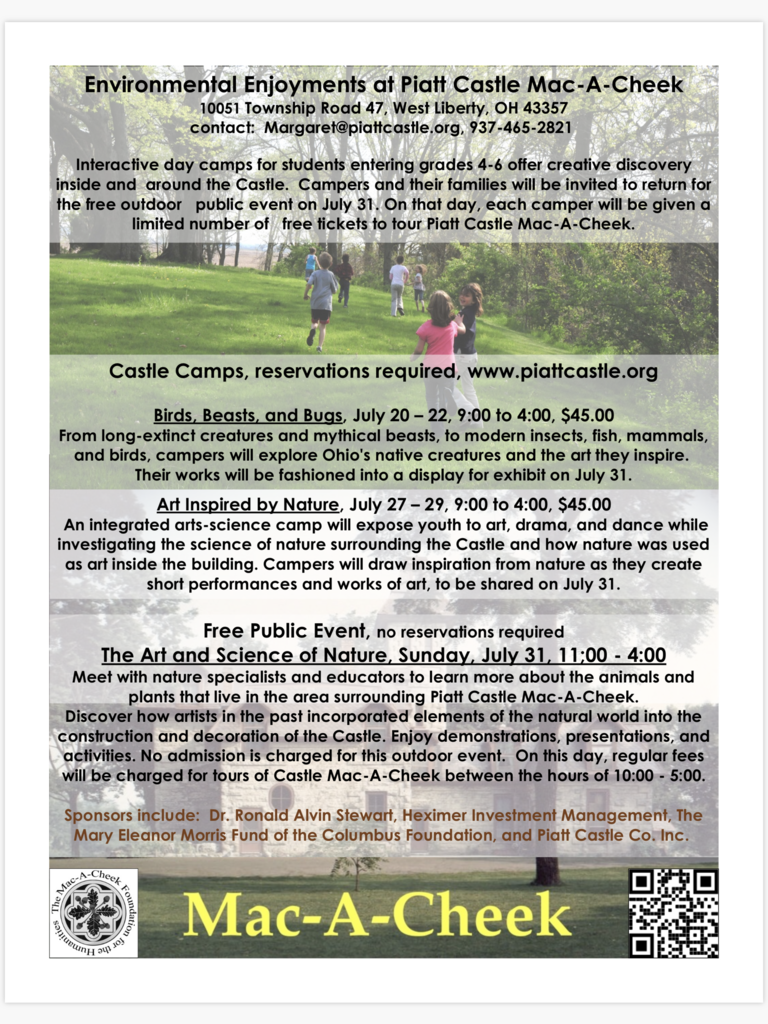 High School English Department Summer Reading list has been announced. Please note that Freshmen have a choice in their reading material and should research each book to select one that is interesting and they are comfortable with.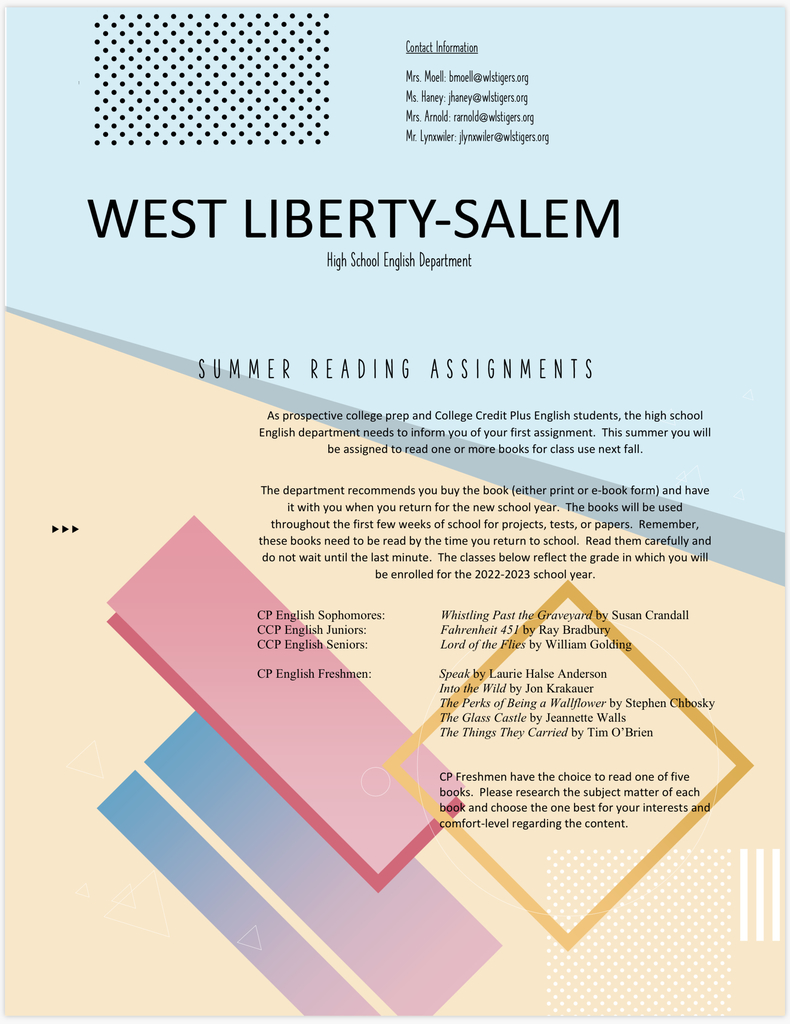 Elementary Track and Field day is one of the longest standing traditions at West Liberty-Salem! We welcomed today's beautiful weather for our third and fifth graders to kick off the two day event. Each participant selected at least one running event and field event to compete. Mr. Leichty' s third graders took the first place title for at least the fourth year in a row. In fifth grade, Mrs. Orahood's class grabbed the fifth grade trophy. Please help us give a huge THANK YOU to Mrs. Hollar for organizing the event and giving elementary students the opportunity to practice and compete in such a well organized track and field day. Also, many thanks to all of our volunteers including 8th grade WEB leaders, Mr. Eickoff, Mrs. Thornburg, Coach Hoover and Coach Johanna Smith, and Amy Pratt. Fourth Grade is looking forward to their event tomorrow, and we are watching the weather! A text update will go out in the morning with weather related information.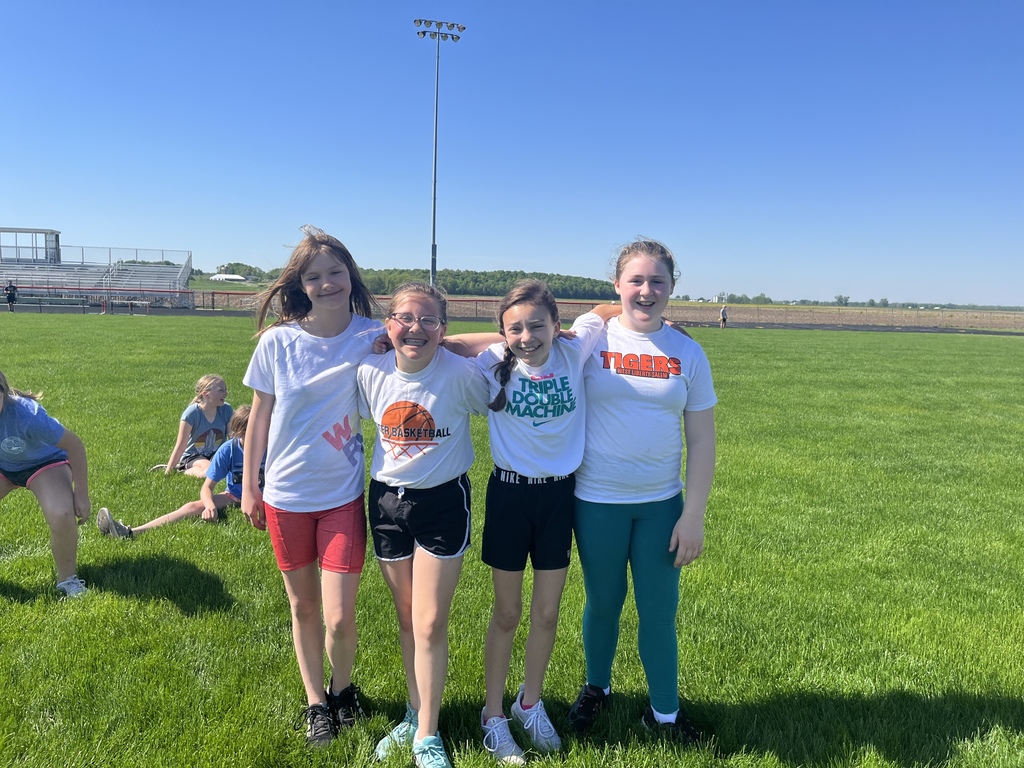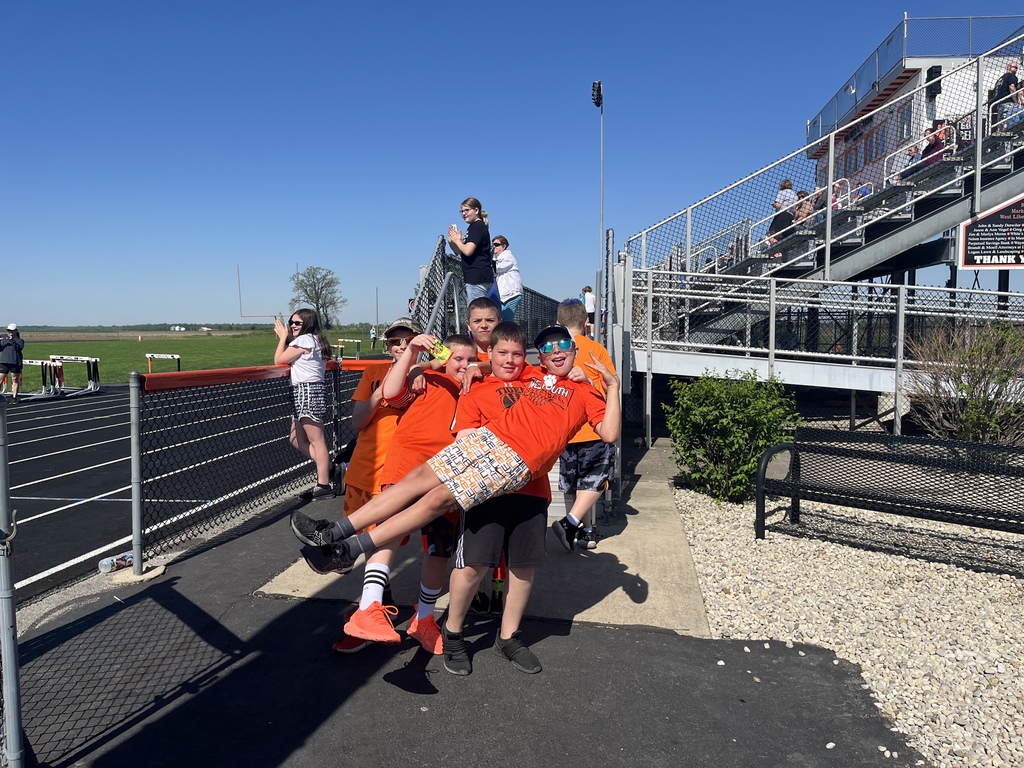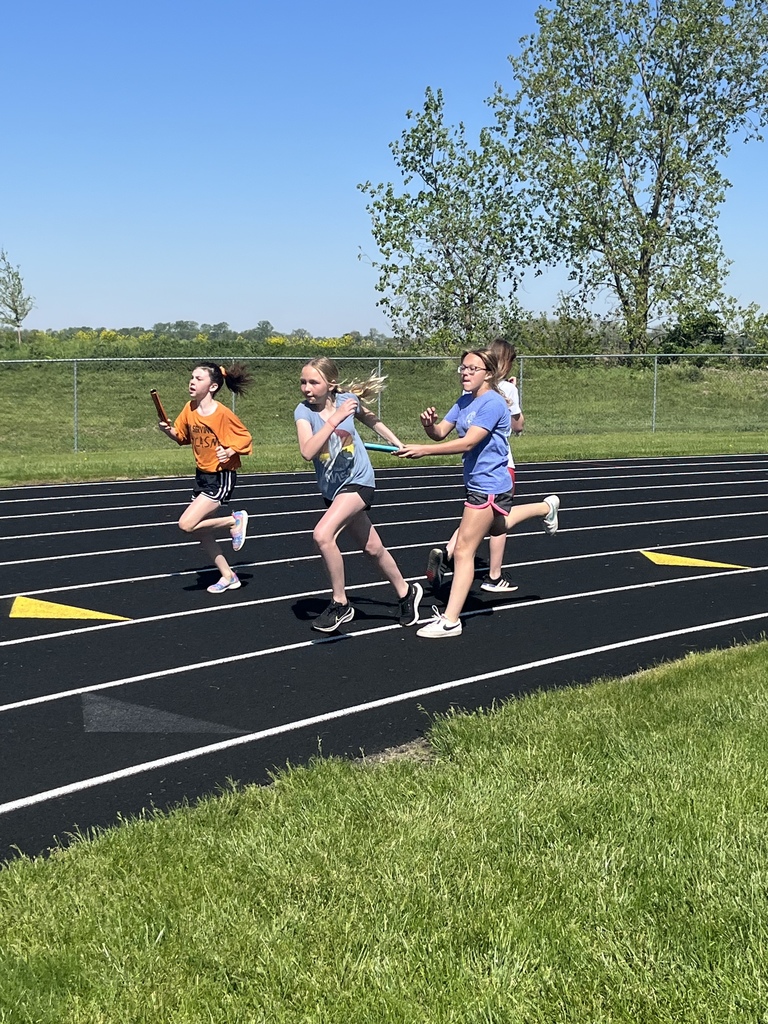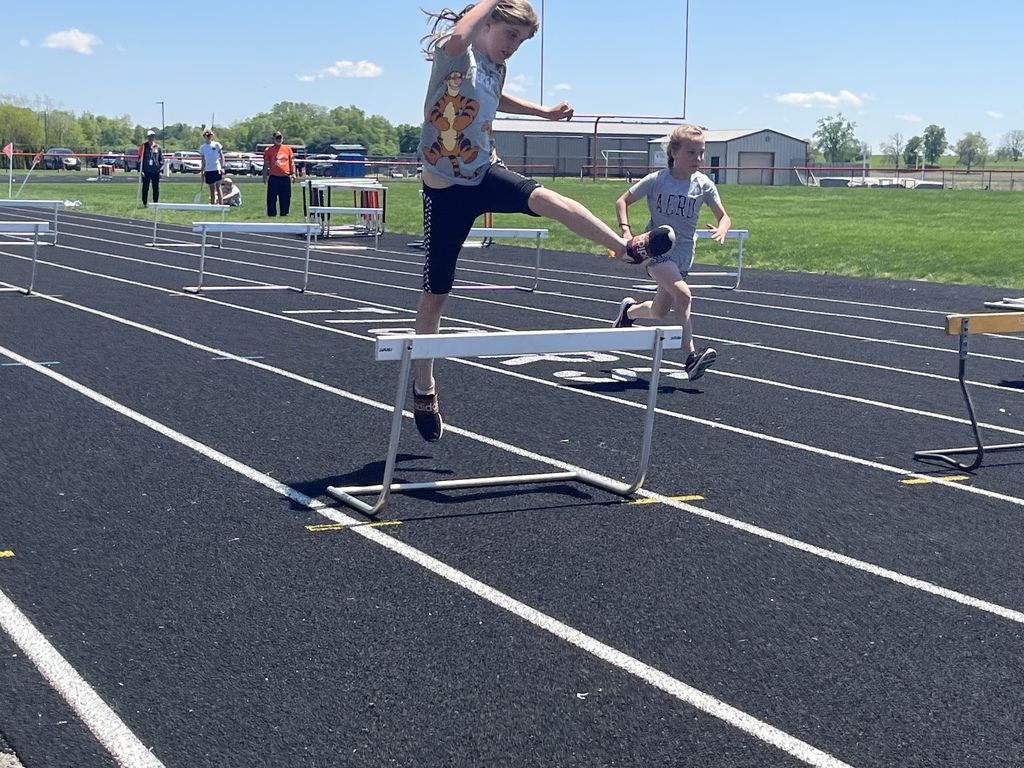 Come and support the Tigers this week!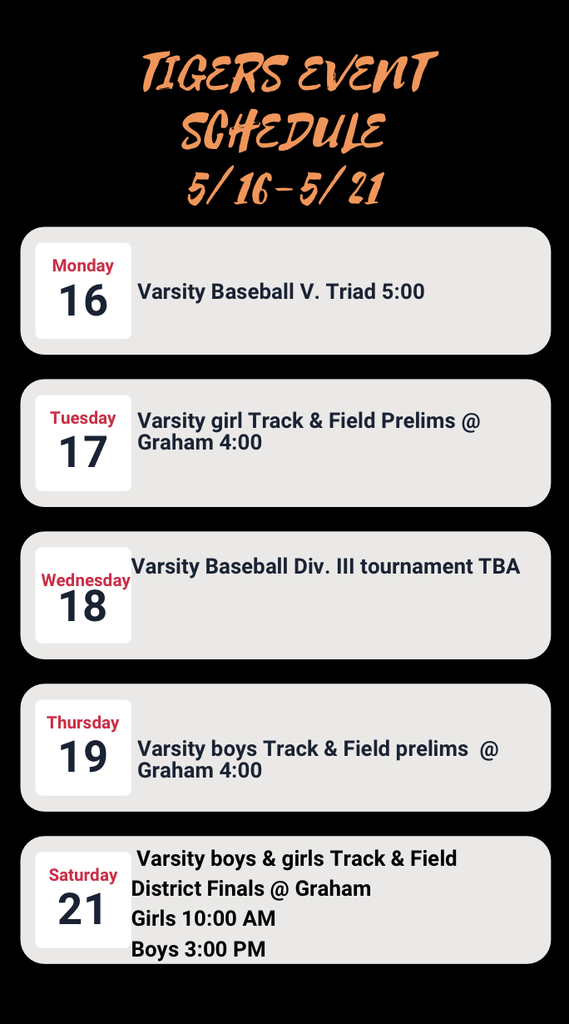 Juniors and seniors in Mrs. Smith's Environmental Science class began their landscaping project at the Sherman Ricketts Memorial Park this morning! They have been involved in the planning process of the park since it's inception and will finalize their landscape this week! Ryan Motzko, WL-S alum, is overseeing them and assisting with plant and design details. They were assisted by Logan Lawn and Landscaping to clear the sod and make upkeep much easier! The park also includes a shelter house constructed by Ohio HiPoint students offering shade and a resting spot for those using the bike trail. Make sure to check out thIs beautiful project!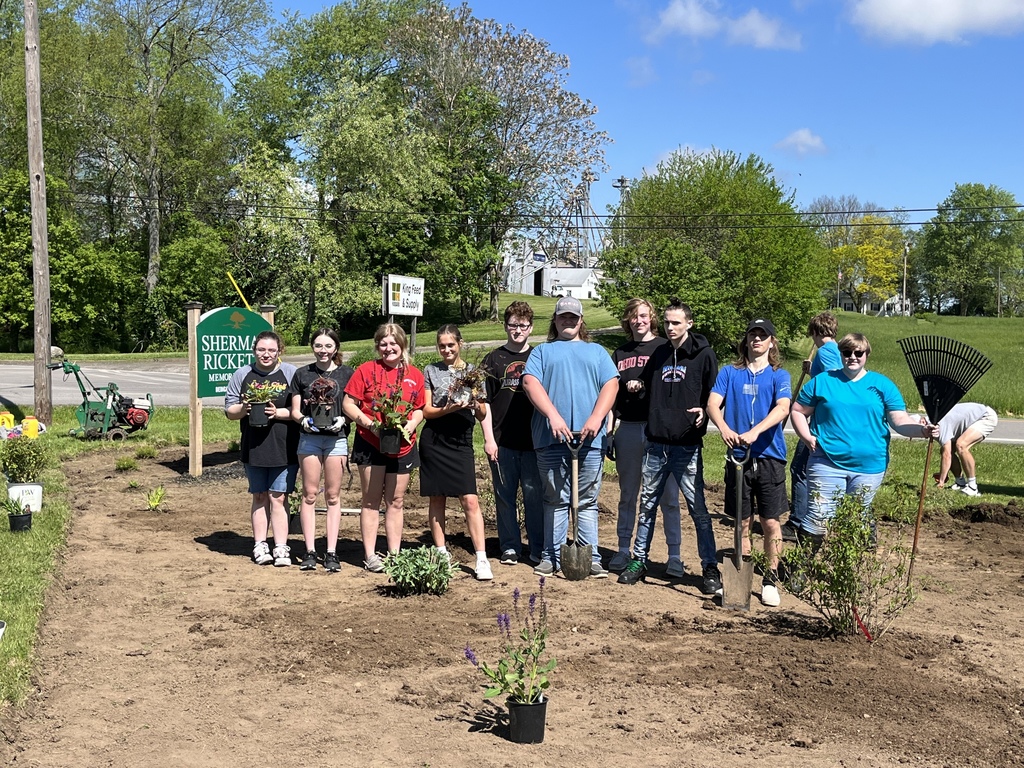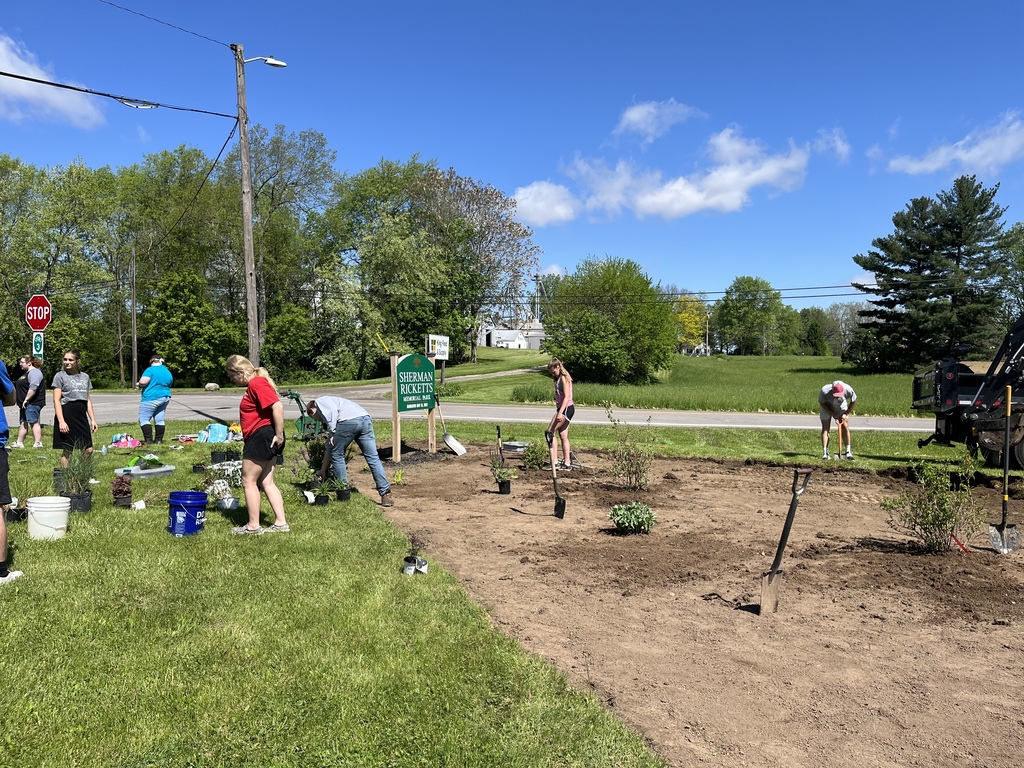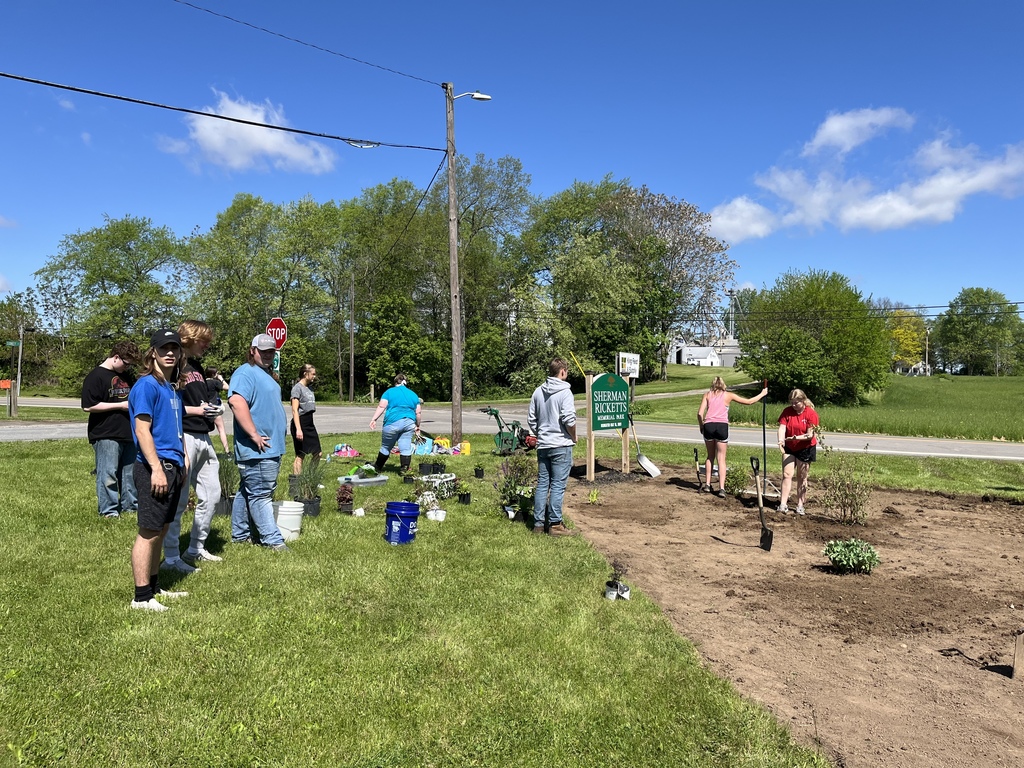 West Liberty-Salem elementary celebrated our highest honors fourth and fifth graders during the Breakfast of Champions Award ceremony this morning. Students are invited to Breakfast of Champions if they are in the fourth or fifth grade and have all A's and only one B or B+. Students and their families were served a special breakfast that included donuts, fruit, milk, and coffee! Mr. Hollar offered the opening remarks congratulating students for their accomplishments and letting them know just how proud he is of their effort to be there. Each Breakfast of Champions Ceremony also offers our students the opportunity to hear from a selected high school guest speaker, and that honor went to Senior and Valedictorian Megan Adams. The Breakfast of Champions Ceremony closes with 20 chances to win a box of candy from Marie's Candies. The following students were recognized: Nate Adams Jacob Bahan Liam Baldwin Alexa Beard Mallory Bishop Kate Bolton Ashton Brannon Addison Brannon Ava Brookman Everett Brooks Wyatt Brooks Avery Brown Braxton Catron Jaron Christison Jaron Christison Josh Collins Sydney Conley Kipton Crowder Izzy Dieringer Mia Dooley AJ Estes Rylee Falloon Layne Ferryman Marissa Fish Abby Fissel Payton Gibbons Jacob Gilley Jacob Gilley Tyler Hershberger Eric Hoover Sophia Jackson Ella Jacobs Eli Jones Foster King Emily King Zeke Lauck Mikel Ling Jules Loveless Braylon Lucas Jaylyn Martin Kase McIntosh Allison Miller Amelia Miller Loretta Moxley Braxton Muldoon Adalyn Nickles Wyatt Phelps Wyatt Phelps Drew Piacentino Carter Pratt Jackson Reichardt Jude Roberts Kynlee Rostorfer Izzy Semaan Nate Shivley Dahlia Sokolow Izzy Spencer Callie Trimble Olivia Trimble Dawson Turner Carver Wallace Mason Wallace Connor Watson Reese Winters Raylan Wulf Ashlyn Yeater Lilly Yeater Landon Zanfirov Peyton Ziegler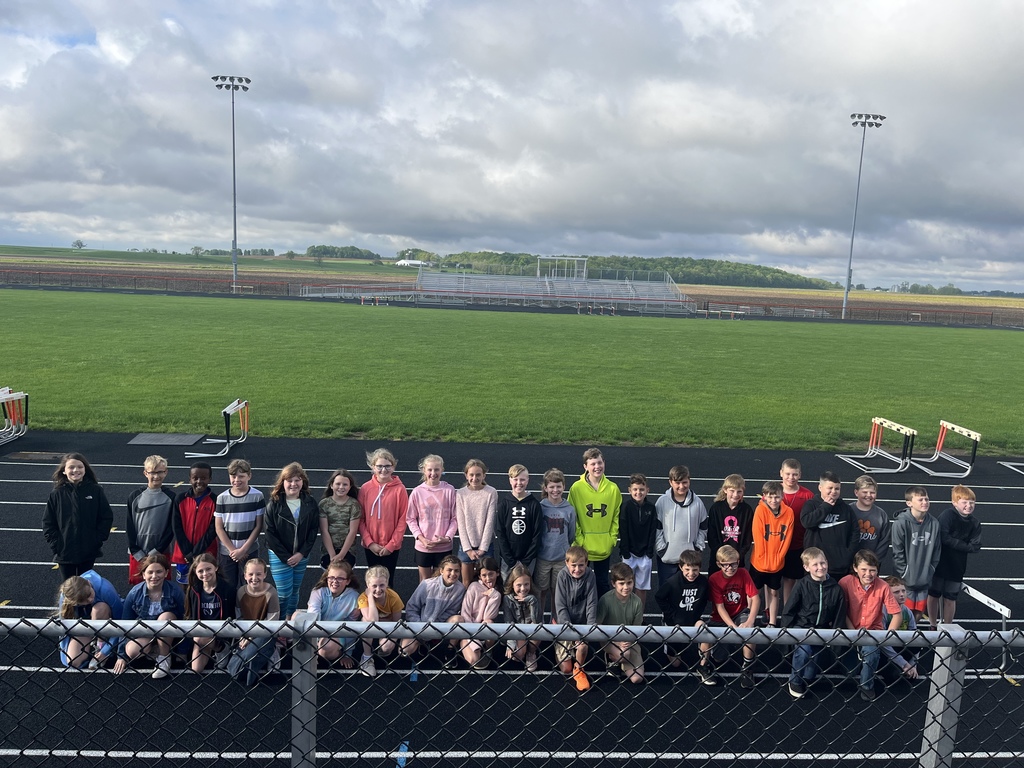 Today was Fun Friday hosted by our high school Key Club when the ropes come out for our annual class tug of war challenge! Unfortunately, our seniors didn't get the W, but the extra time with friends made it a little better!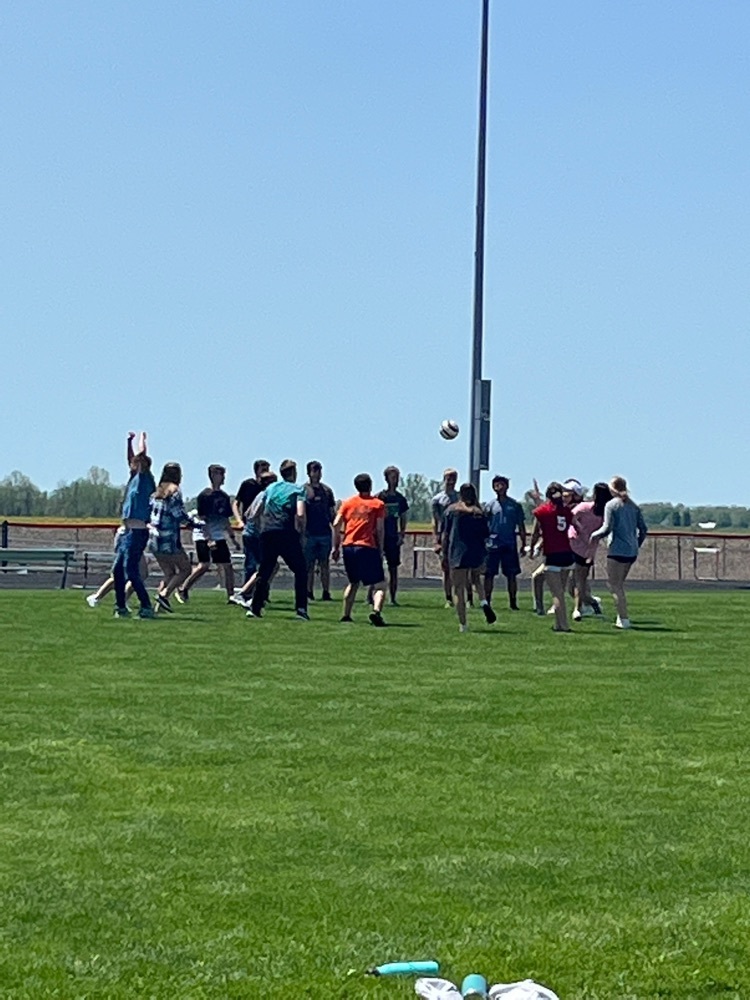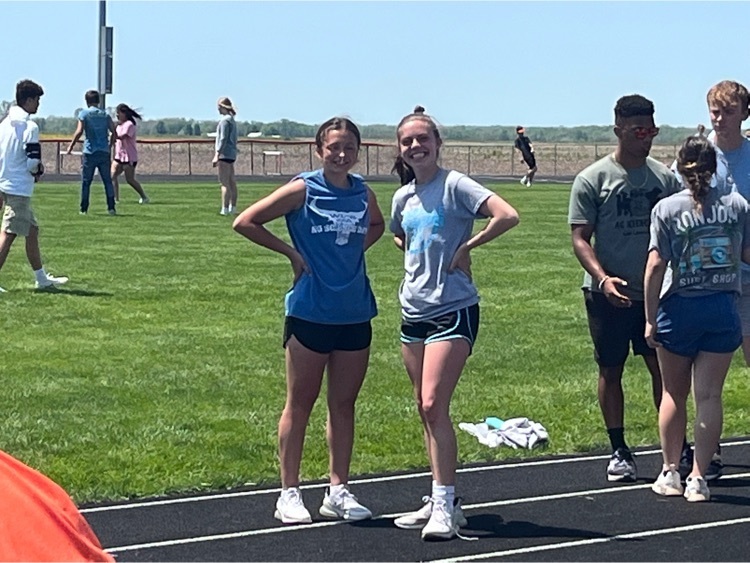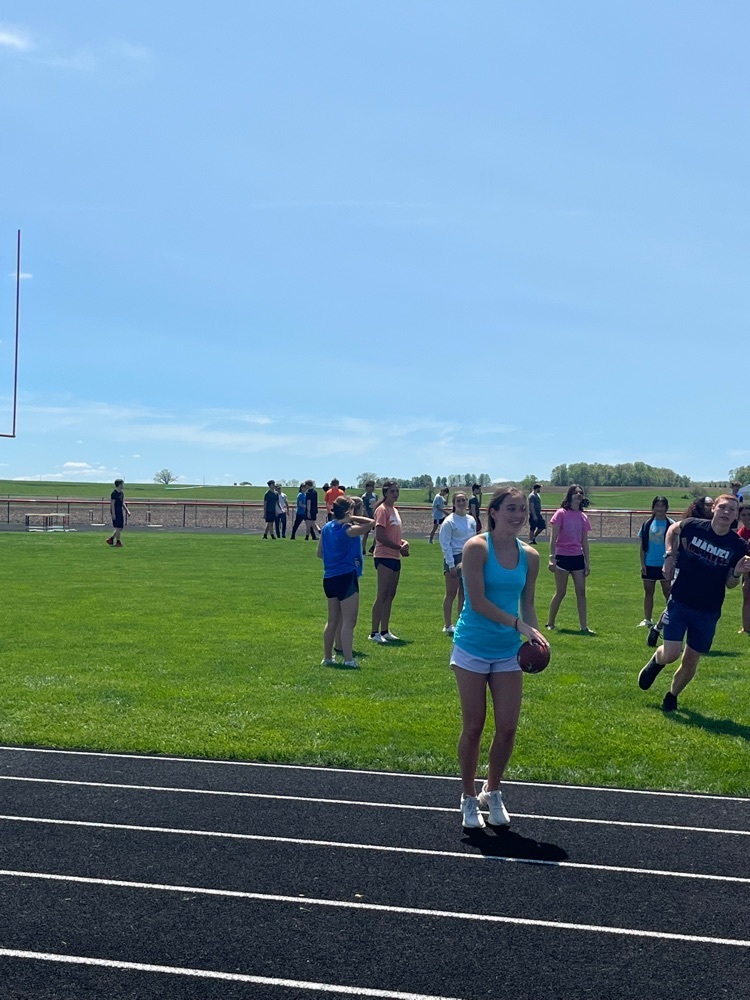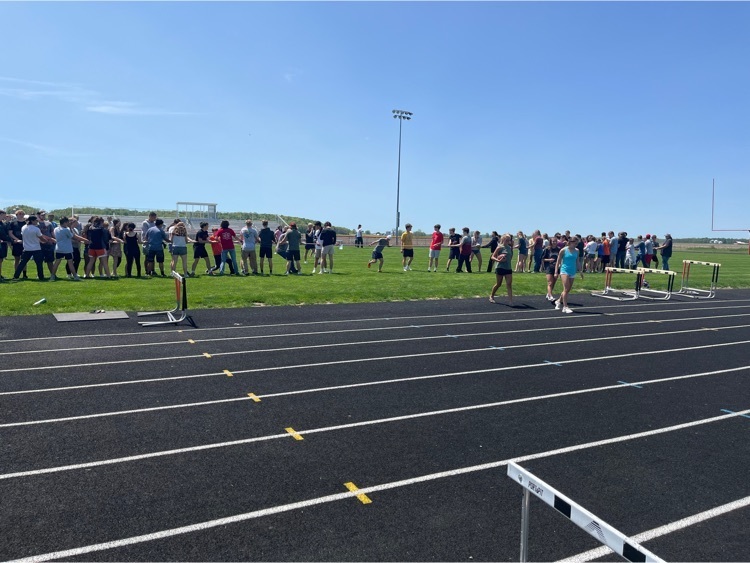 Middle School OHSAA State Track & Field Meet Saturday May 14th, @ Hillard Darby HS at 1:45 PM. Good luck to our West Liberty-Salem 4x8 MS State Participants: Dylan King, Taryn Bradley, Caleb Larson, Brevin Louden, and Jake Lauck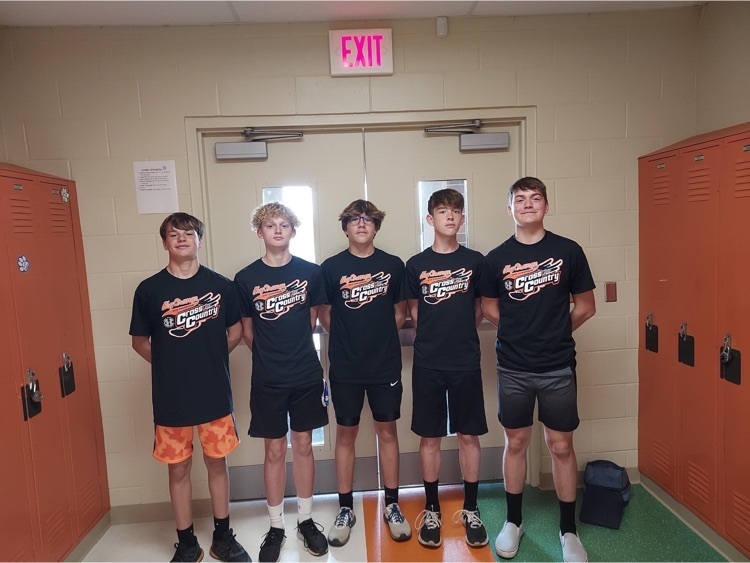 Best Friends Pet Assisted Therapy made another special visit to read with our elementary friends! Millie is one of the dogs that regularly visits our school, and she loves to have a reading buddy!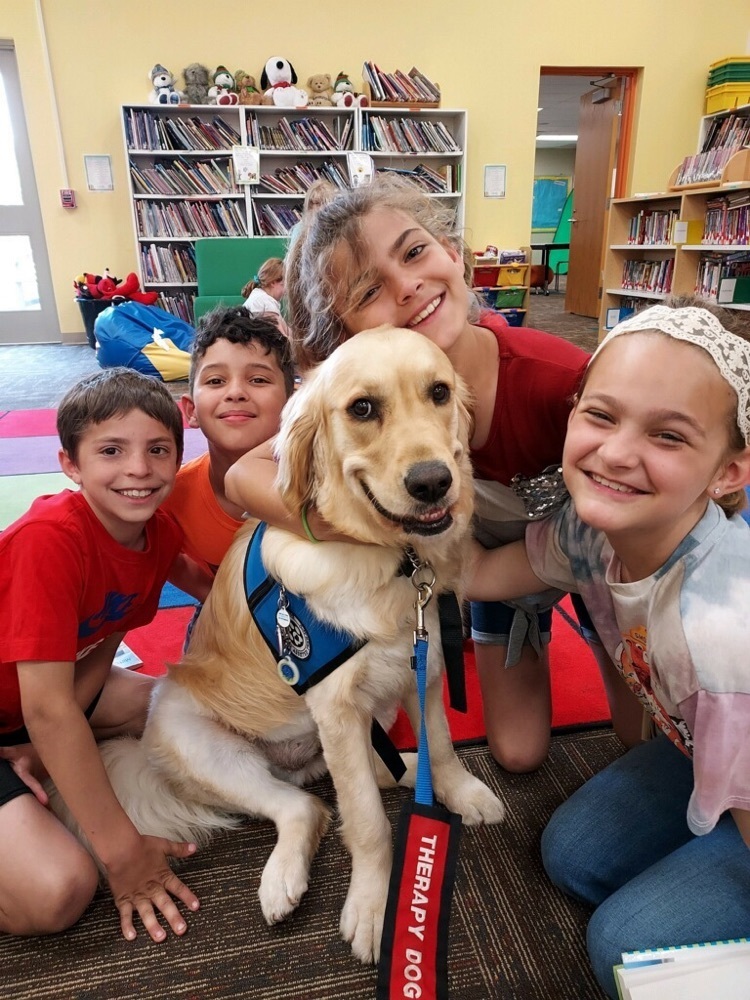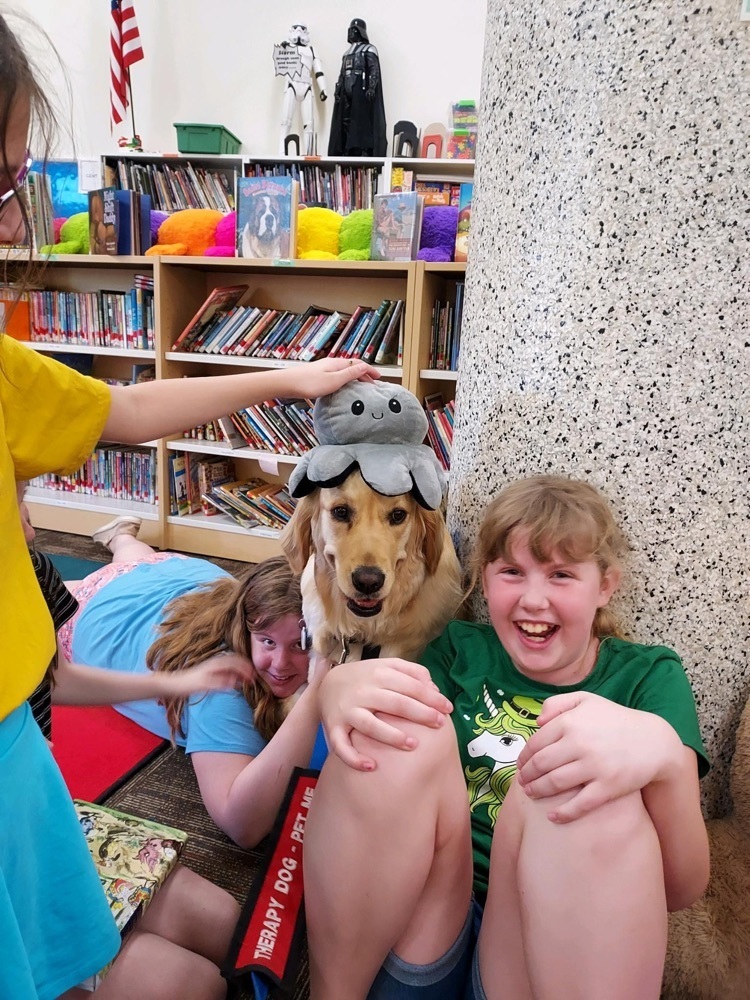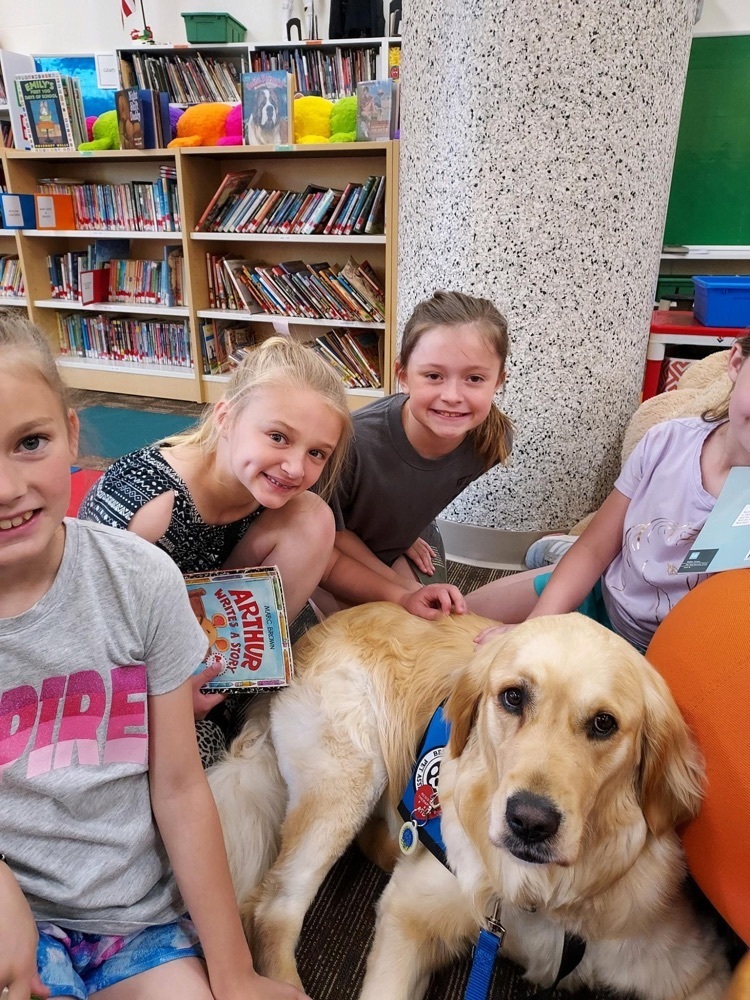 It was another beautiful day for some outdoor fun around campus! FFA/Ag Science Day is always a favorite for our elementary students! There were cows, a horse, goats, baby ducks, tractors and more! Students are hosted by our HS Ag classes, who share their own livestock and agricultural experiences throughout the day.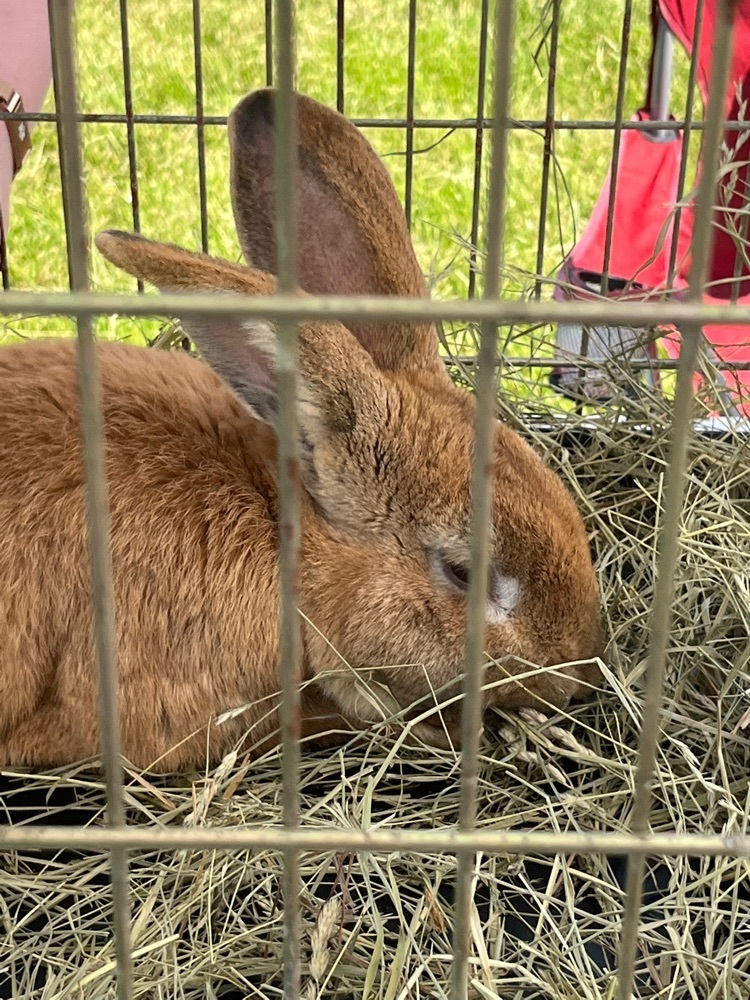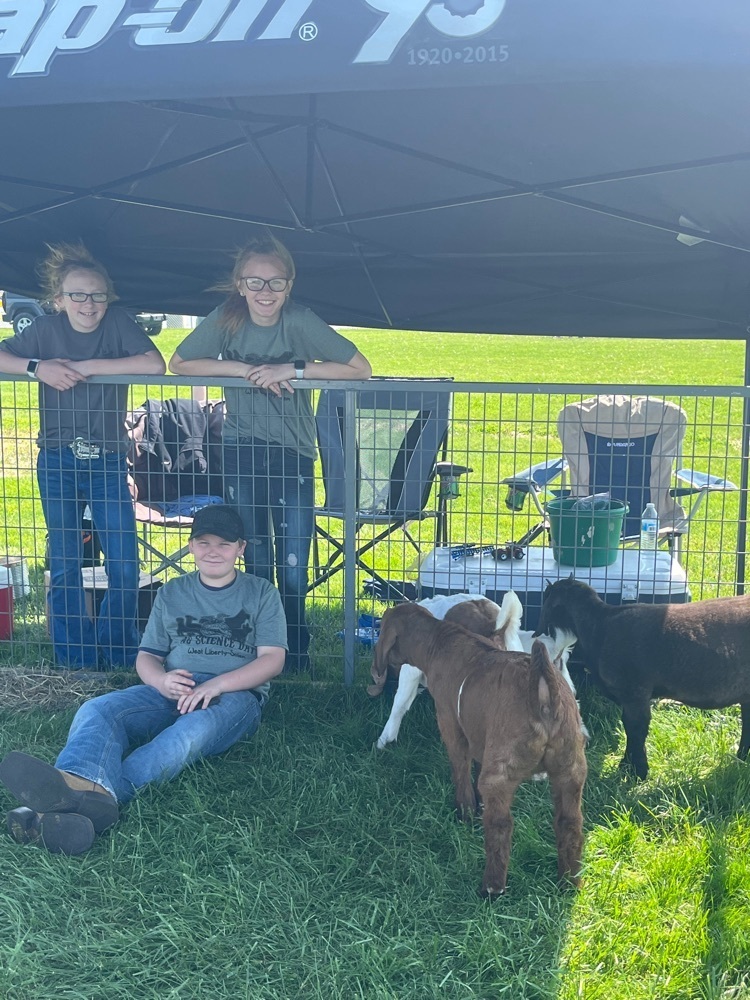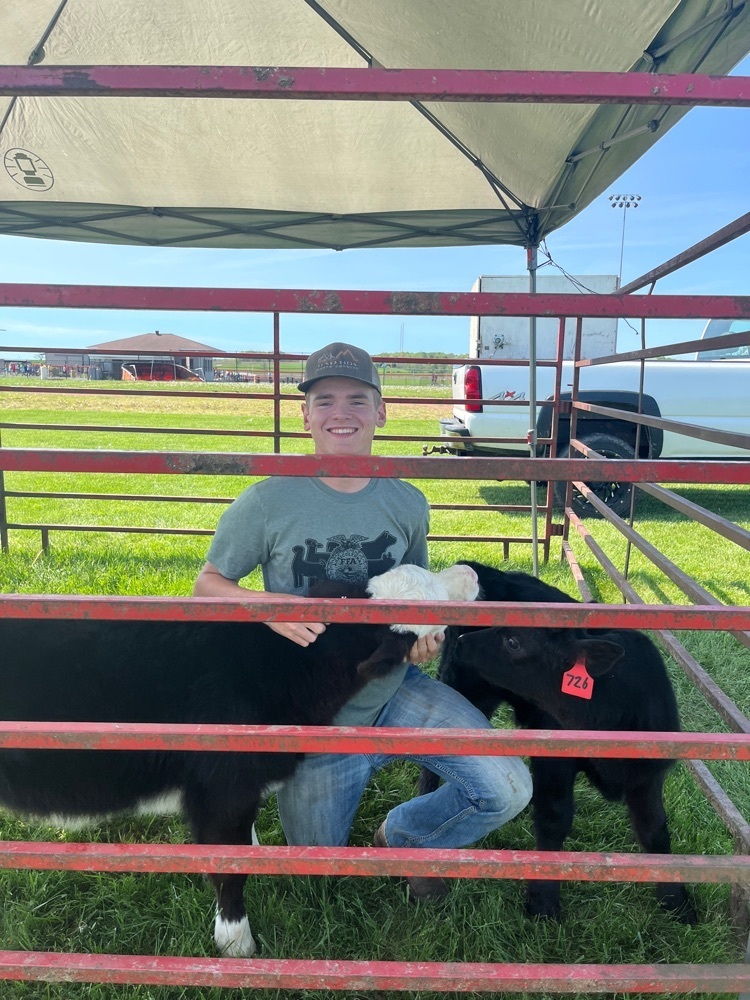 The Class of 2022 qualified for and received over $2 Million in scholarships. Recipients were recognized at the Senior Awards Ceremony this week. Follow this link for the full story.
https://www.wlstigers.org/article/741609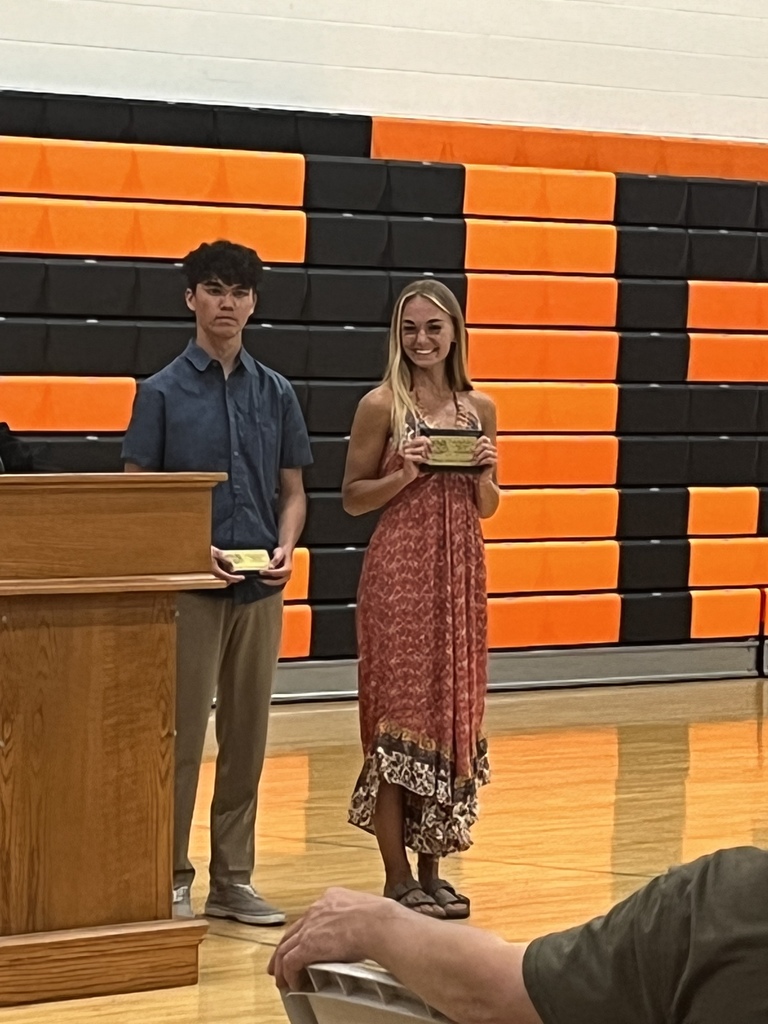 Mrs. Fullenkamp and Mrs. Harman took their science classes outside this week to clean up the Peace Garden. They weeded, laid new mulch and planted flowers while classifying plant species as part of their current science unit. They are really hard workers! The Peace Garden is located in the front of the school, so take a look when visiting our campus!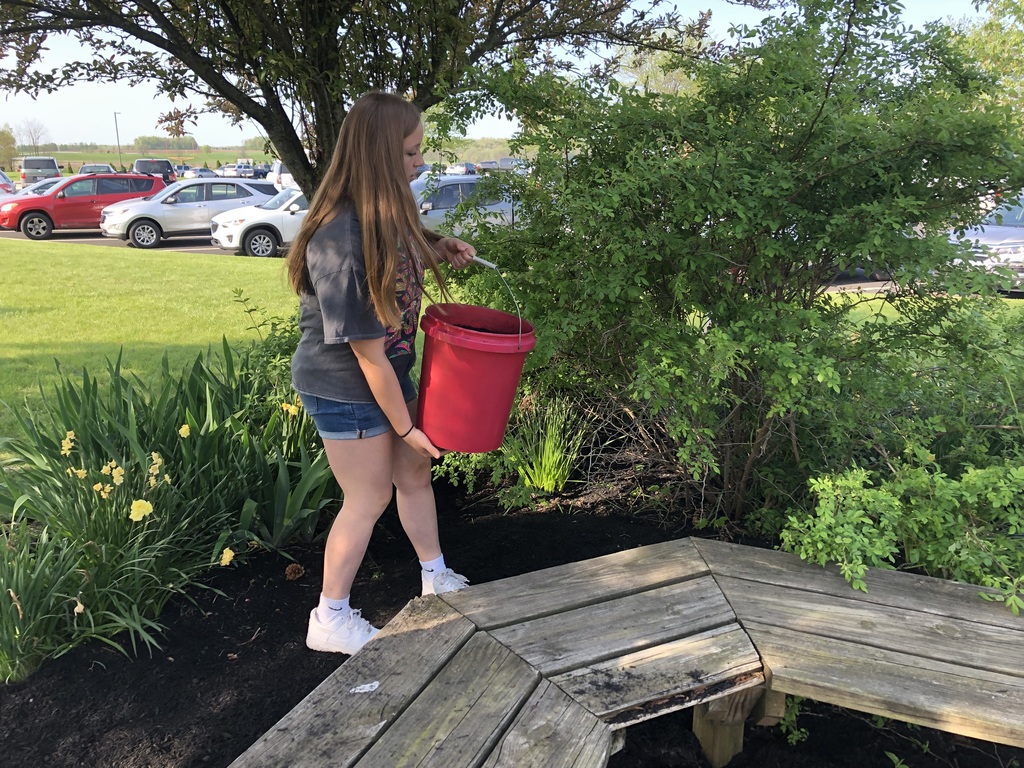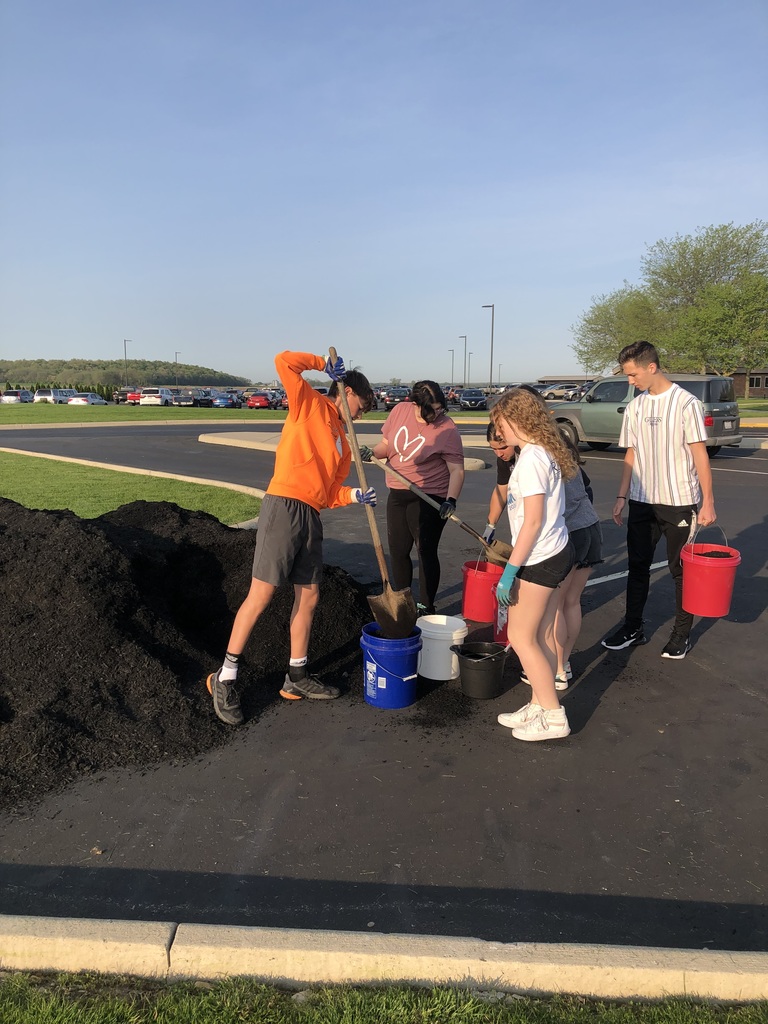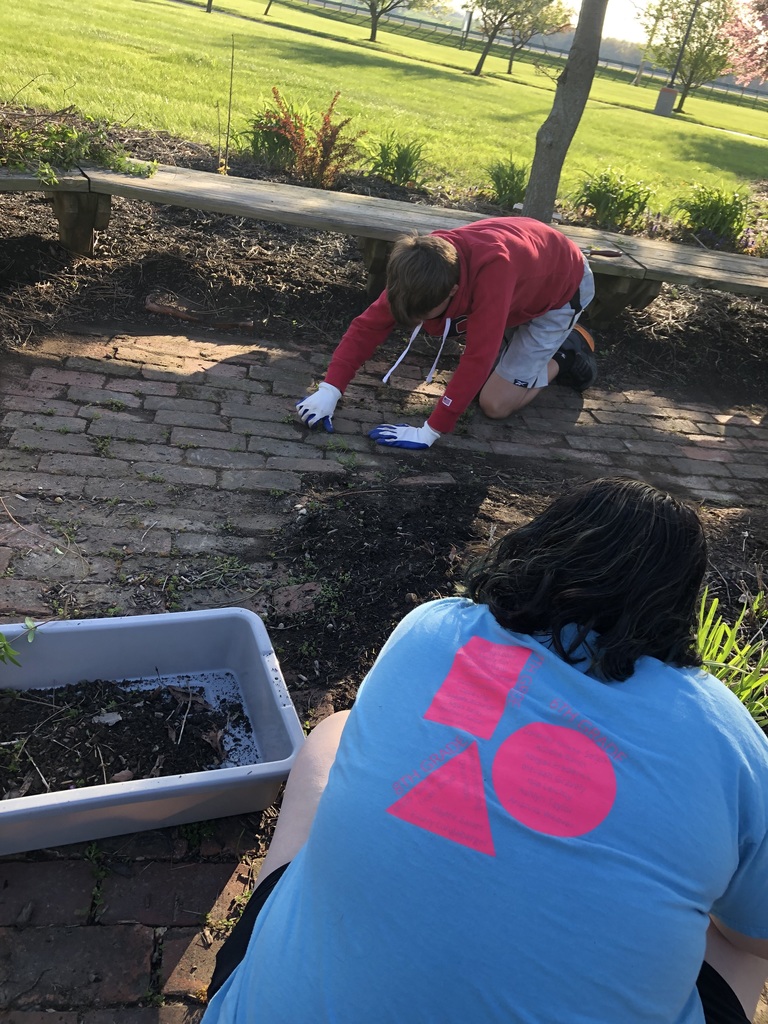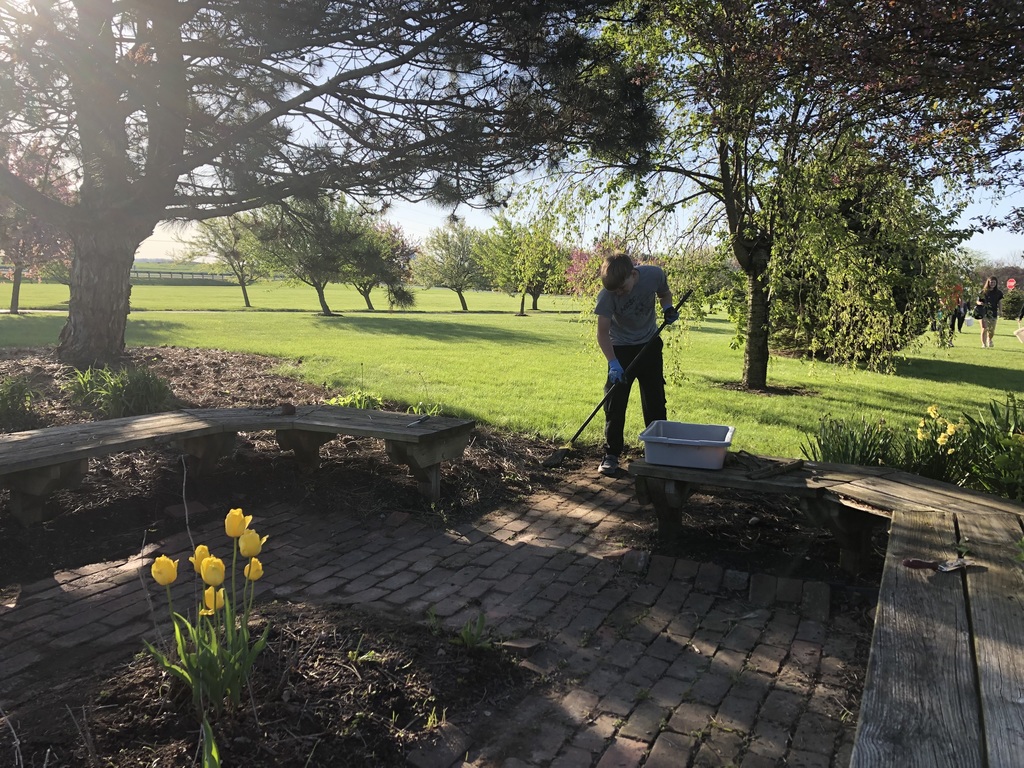 Summer internship opportunities are available at Ultra Met!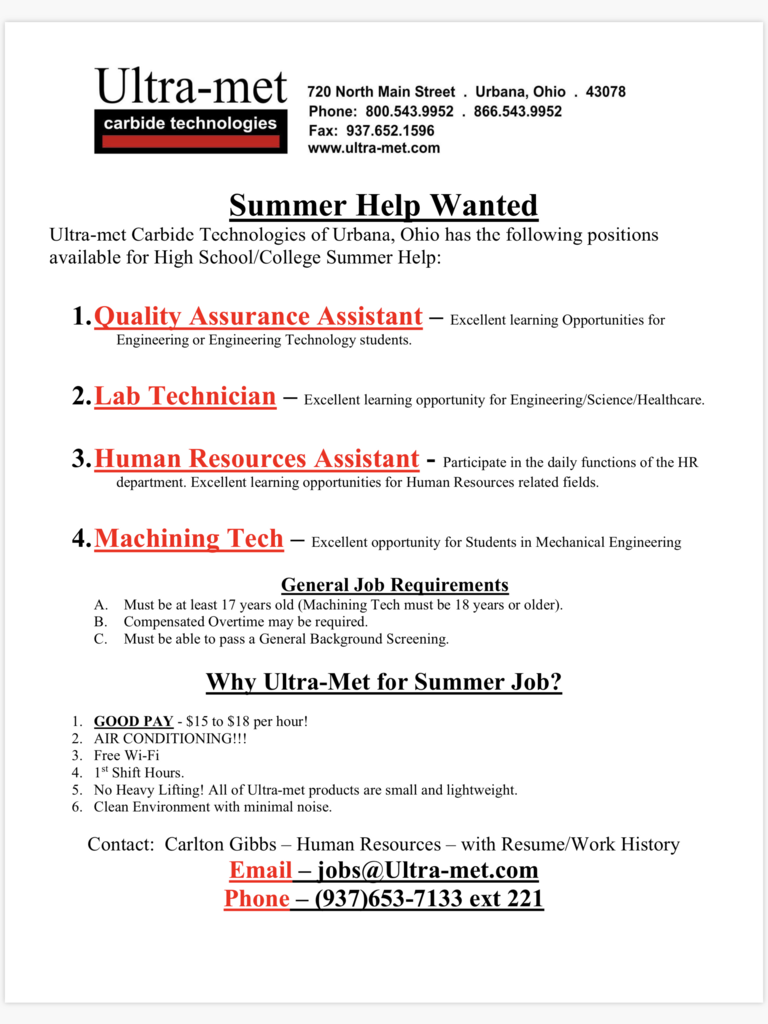 Congratulations to our May Seniors of the Month!! Tate Yoder and Josie Kennaw were nominated and selected by their teachers for being responsible students and leaders! Keep up the good work!