We had a great time with Homecoming photos today!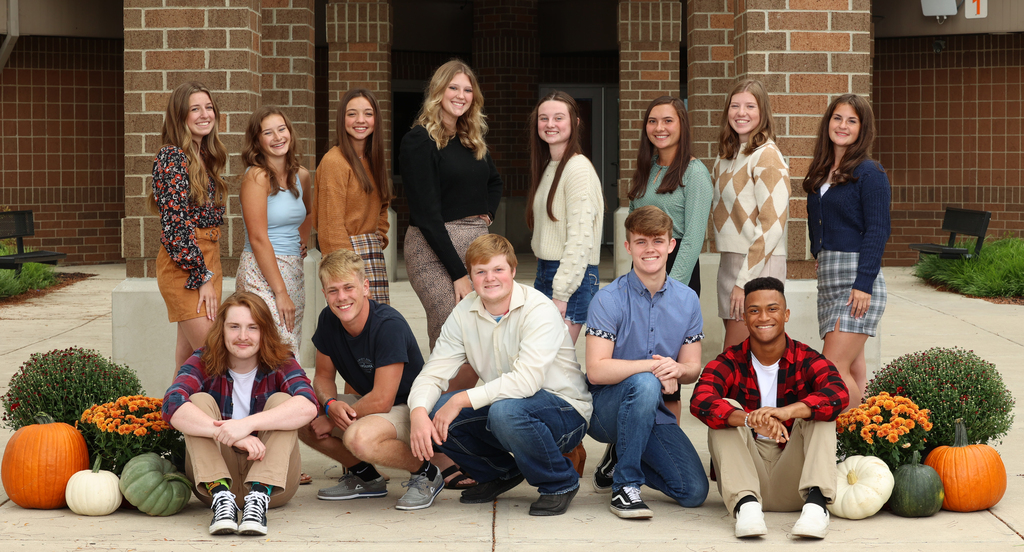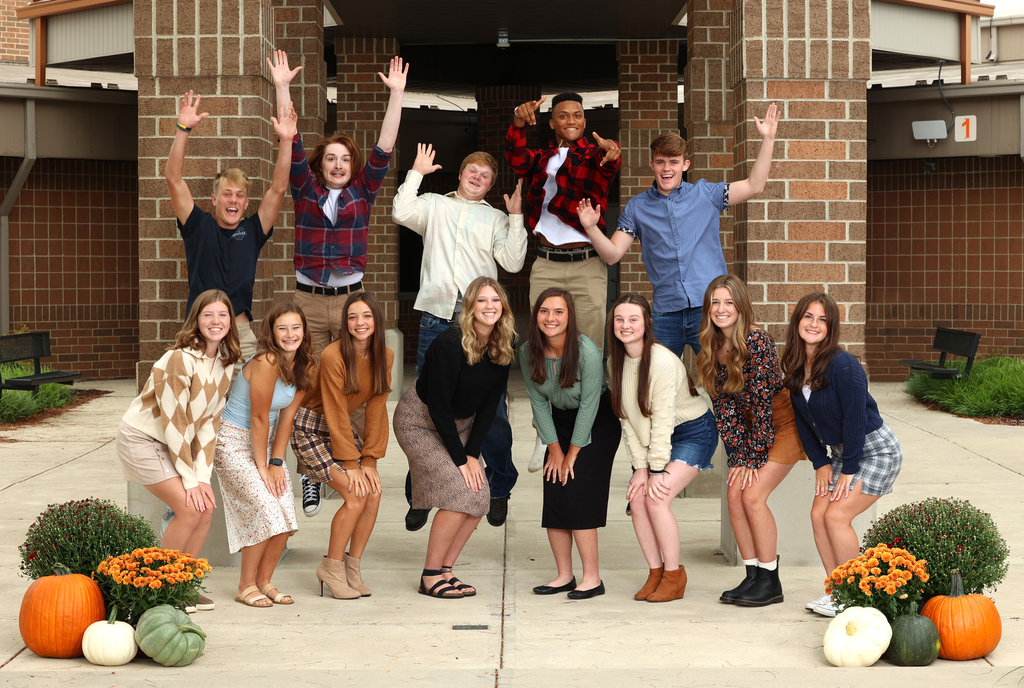 The West Liberty-Salem FFA Soil Judging Team participated in the County wide Soil Judging Contest on Tuesday afternoon. The team of Eli Bell, Maddox Havens, and Sophia Hardwick came in 5th out of 17 teams. Eli Bell was 6th overall as an individual competitor.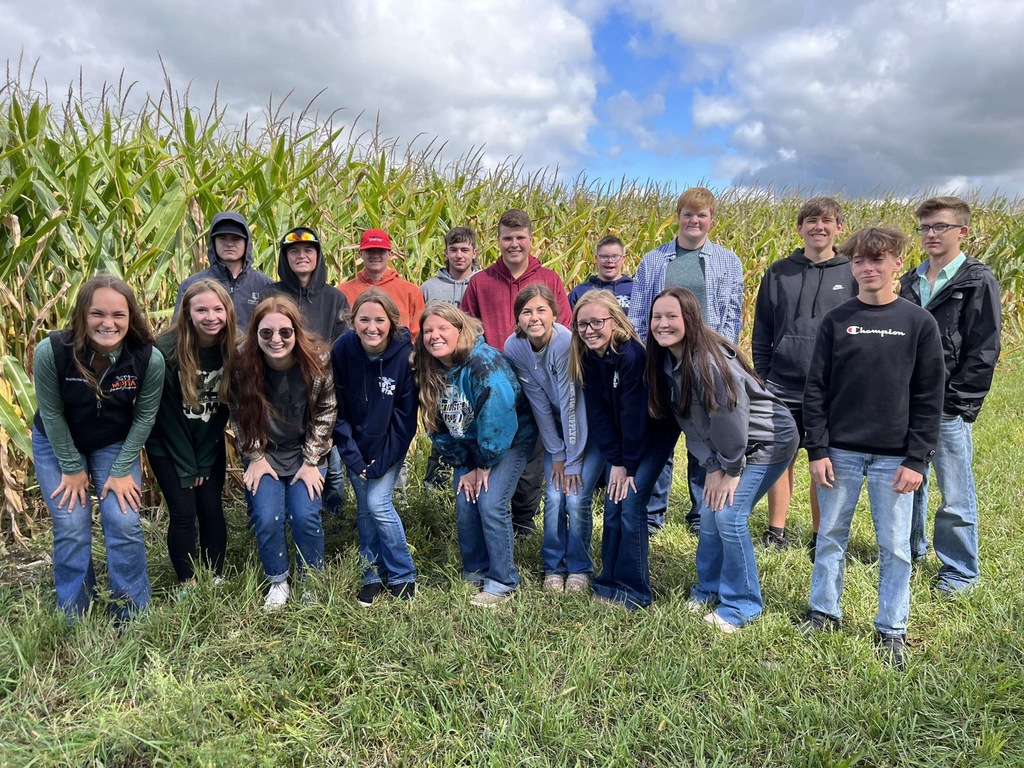 Homecoming week is rounding out with a few important events to note. The schedule below provides those details. The parade is scheduled to start at 6:30. Coaches and other clubs may provide a different line up time than provided for the parade, so please follow the time you are assigned if it is different. A community pep rally and bonfire will follow at Lions Park. On Friday, students in grades K-12 are asked to wear orange and black, and they will attend the school wide pep rally. Parents of homecoming court/escorts are welcome to attend. Plan to be at the stadium by 2 pm. The pep rally will begin around 2:15 when students report to the stadium. On Friday evening, the homecoming ceremony will begin at 6:15 PM. Court and attendants parents are welcome to sit on the track for photo opportunities.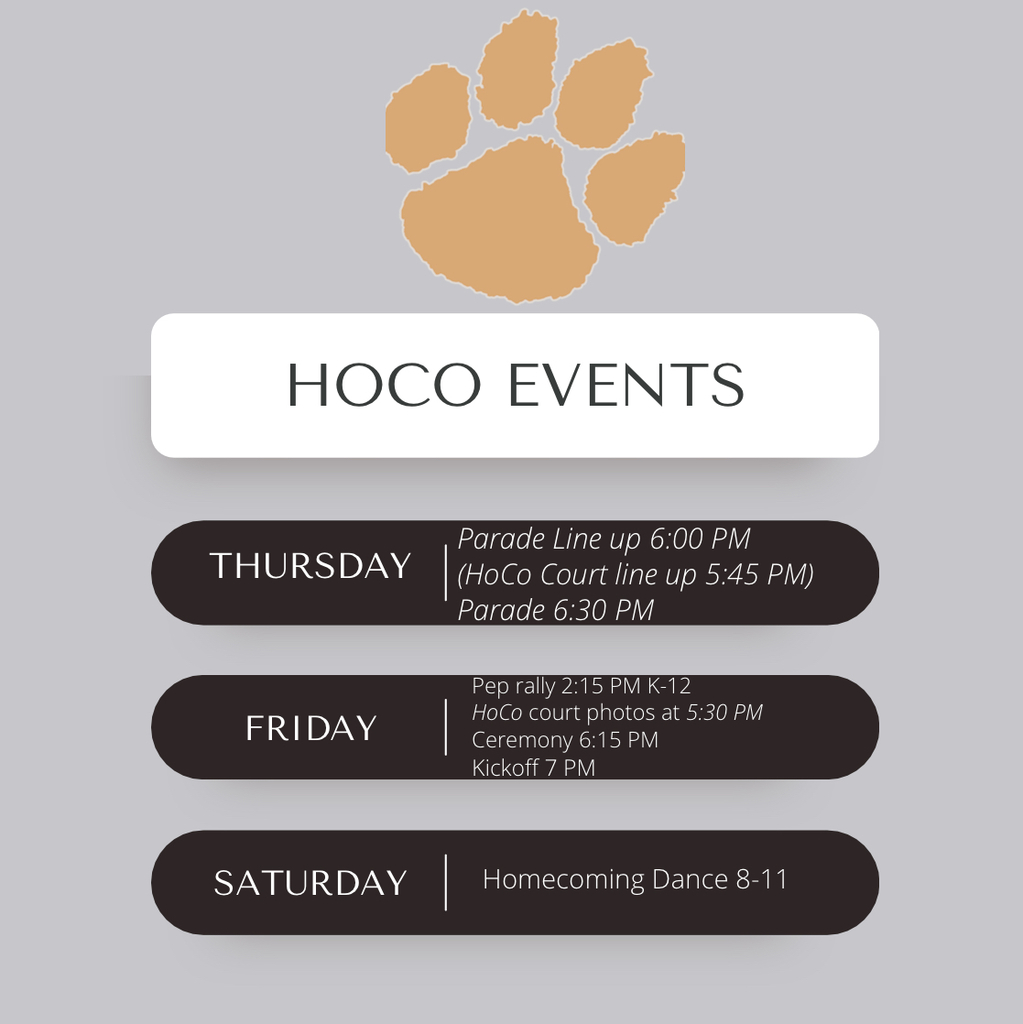 Four West Liberty-Salem graduates, currently enlisted in the Air National Guard, spent 9/11 hosting family at the Springfield Air National Guard Base on Sunday. Pictured are Nick Burden, Cam Strapp, Jake Wilcoxon, and Tanner LeVan. Thank you for your service!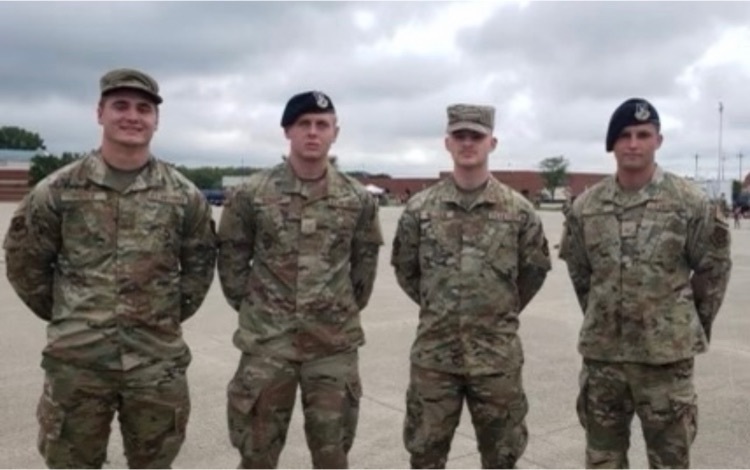 Math students in Mrs. Peterson's 5th grade classroom ended their first week with a fun challenge. Groups were given the task to complete a BreakOut Box called "Break Out the Beat". Each group raced against the clock to solve puzzle clues to find the combination of 5 different locks. Some pretty cool dance moves were used in this challenge! Congratulations to Mrs. Creager's classroom for having the fastest Breakout time. Good job 5th graders!

Week at a glance...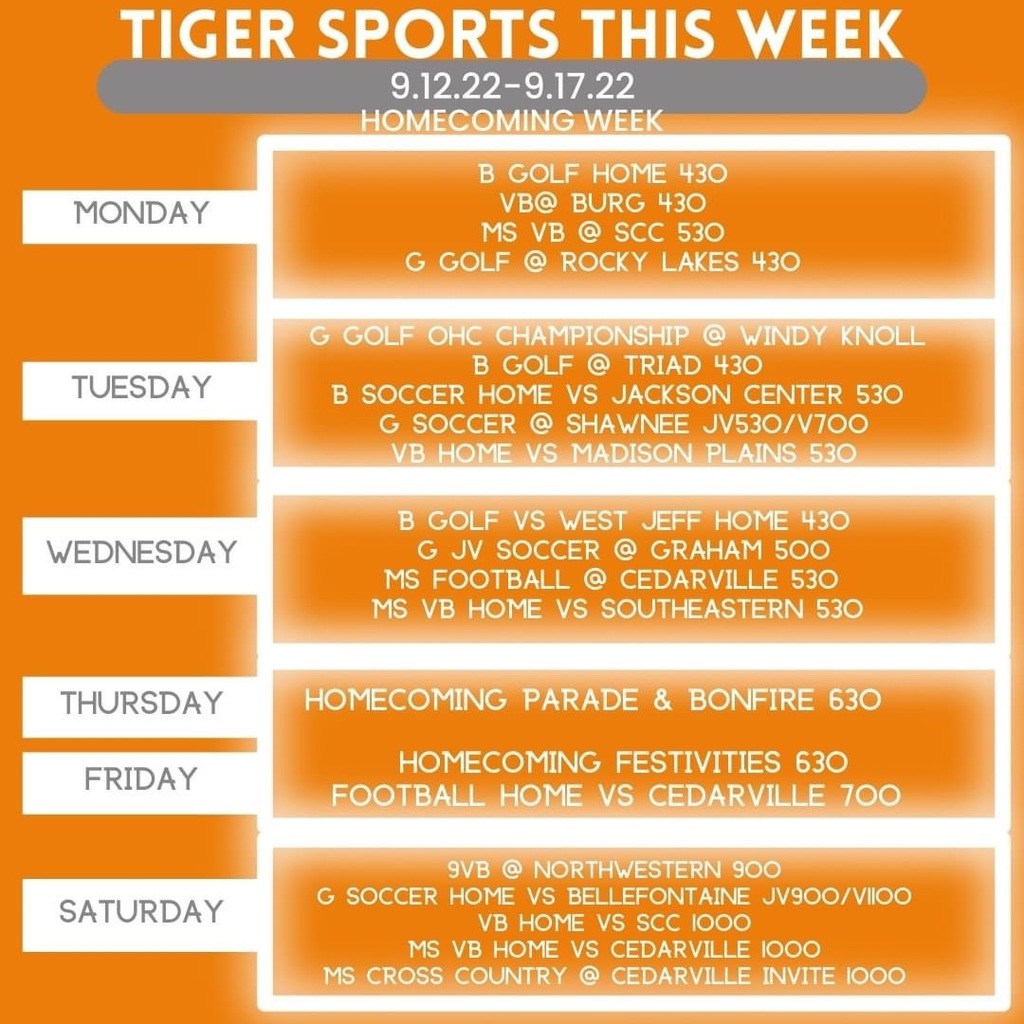 Please note the following change to MS/HS picture day! MS PICTURE DAY: September 21st for 6-8th grade (previously scheduled for 9/21) HS PICTURE DAY: September 22 for 9th-11th grade (includes Hi Point students) Picture Day (Previously scheduled on 9/21) Senior Picture Day/Make-up day - October 26th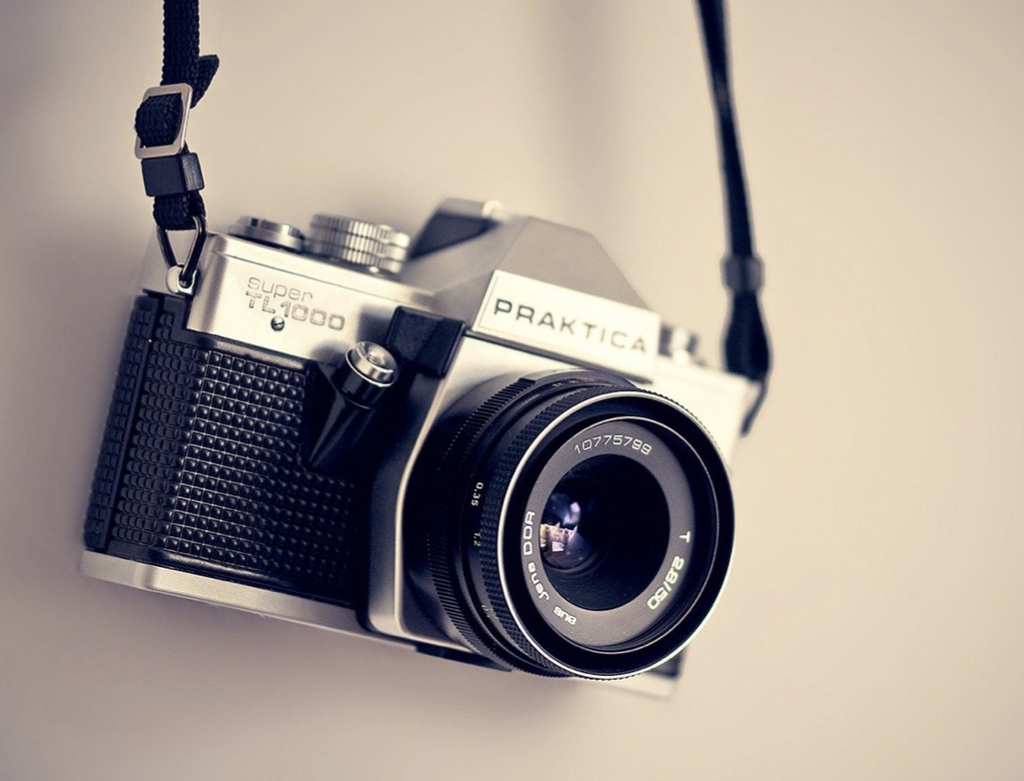 Meet our high school Educator of the Week, Mr. Jon McGill!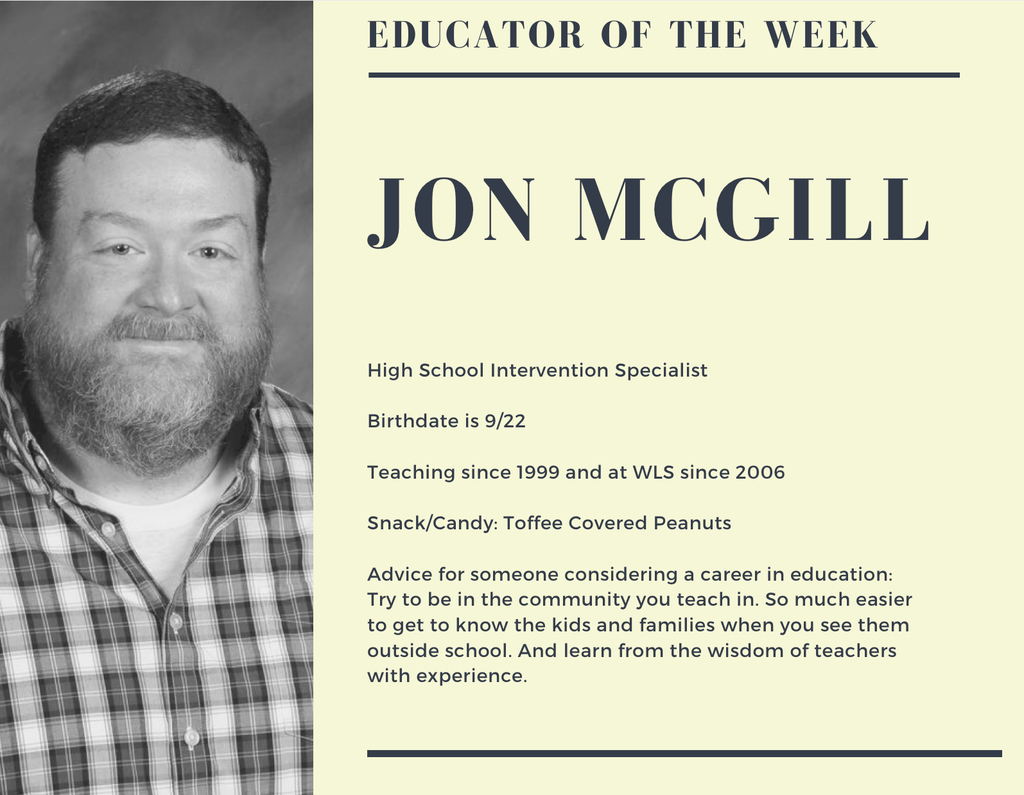 Today, and everyday, we honor the victims of September 11th.. #neverforget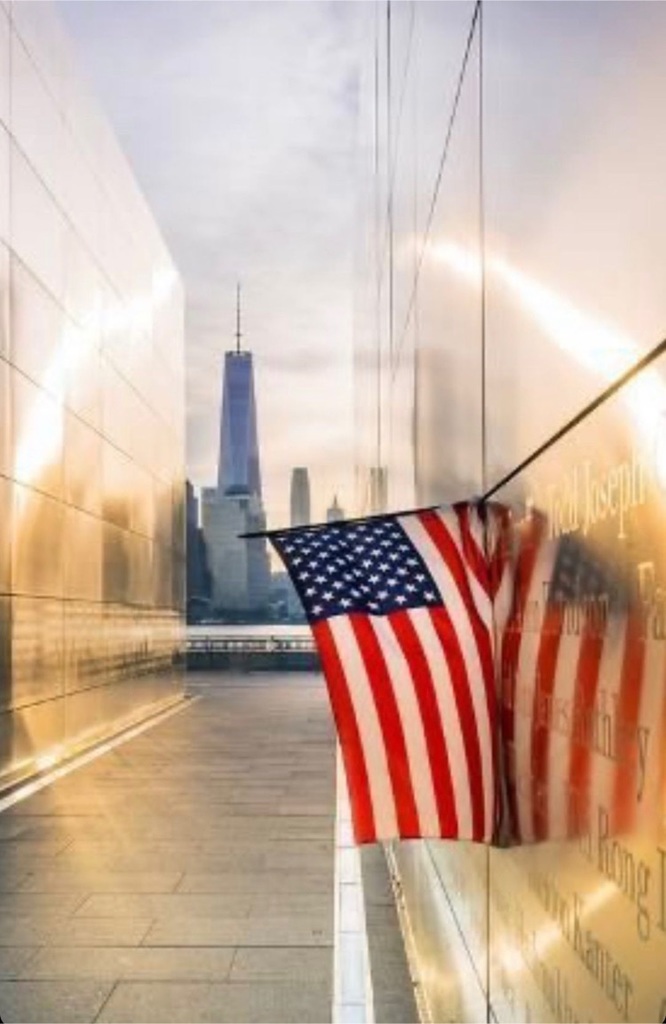 Seneca East Cross Country Invitational invited each school to have first responders, active military or veterans from their communities to tonight's meet to be recognized for their service. We're proud to have Jake Vitt represent WLS. Thanks for all you do for our school and community, Jake.

Homecoming spirit week begins on Monday, 9/12, for middle school and high school! On Friday, 9/16, the elementary is asked to join them by wearing their orange & black! Go Tigers!

West Liberty-Salem Local School District is seeking a qualified candidate to fill a vacancy in the custodial department. We currently have a full-time and substitute position available . Applications are available at Central Office from 8am – 4pm Monday-Friday. Or at
https://www.wlstigers.org/documents/employment/61043
and select Non-certified Application. Applications are due by September 23rd 2022 . If you have any questions please see contact below: Dan Shover ​Maintenance supervisor ​937-465-1060 ext126 ​
dshover@wlstigers.org


Do you have an artist in 5th-12th grade looking for fun workshop opportunities ? LoCo Arts is offering the following workshop in October, and students attending schools in and around Logan County are encouraged to participate. Visit the following link for more information.
http://locoartspot.com/mosaicproject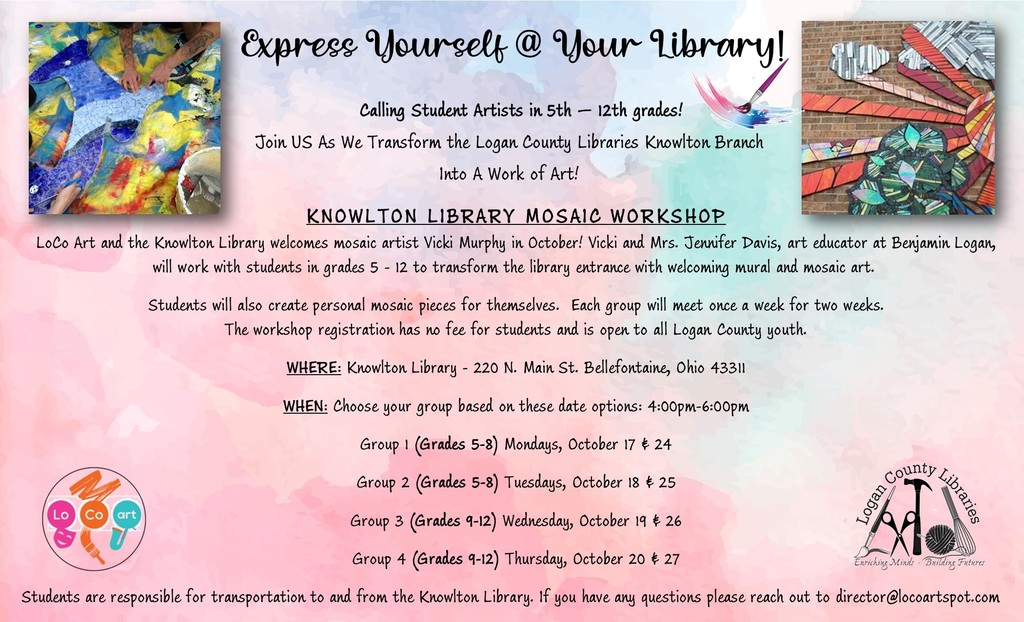 Sixth grade is off to a fantastic start! Students in Mrs. Unger's class worked together on group activities this week that reviewed math concepts and allowed them to meet new friends!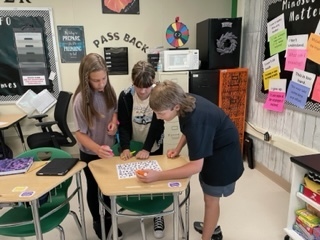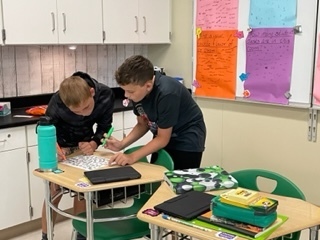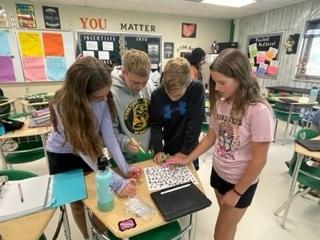 Youth Soccer Night 2022 West Liberty Soccer Association will host Youth Night on Thursday September 8th, for all players U5 – Middle School registered for the 2022 season. U5 – U9 recognition will take place at halftime of the Varsity girl's game. Players will participate in games during this time. Game start time is 5:30P. U11 – MS recognition will take place during halftime of the Varsity boy's game, which is set to start at 7:30P. During halftime, players will take the field to shoot on goal and play short- sided games. Door prizes have been donated from area businesses for players, announced throughout the night. All children will be granted free-admission to the evening's activities. We hope you can join us to rally behind your WLS Varsity soccer teams and support our WLSA youth soccer program. 🧡⚽️🖤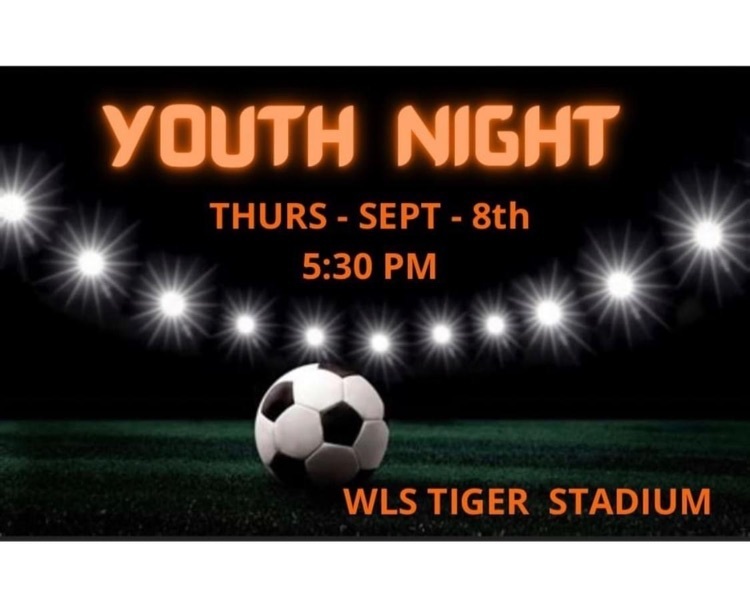 Hello WL-S families this is Kraig Hissong, Superintendent. Today was a great first day to start off the school year. It was also a good day at the MS and HS Parent Drop-Off Loop. Traffic was heavy this morning, but continued to flow well. A few reminders: Please remember to let your children out from the right lane (Curb Lane) so they do not have to cross traffic. Also, please remember to pull around as far as you can before stoping to let your children out. Last, if you utilize the parking area in the middle of the MS/HS loop, please make sure your children use the crosswalk located at the top of the loop to go into the building. Also, remember if you have elementary students, continue to use the main drop-off loop. MS and HS students may also use the main drop off loop, which was not busy today. See the attached photo. The green highlighted area marks where you can let your children out of your vehicle. The pink highlighted area, indicates the cross walk for the center parking. Thank you and we will see you tomorrow.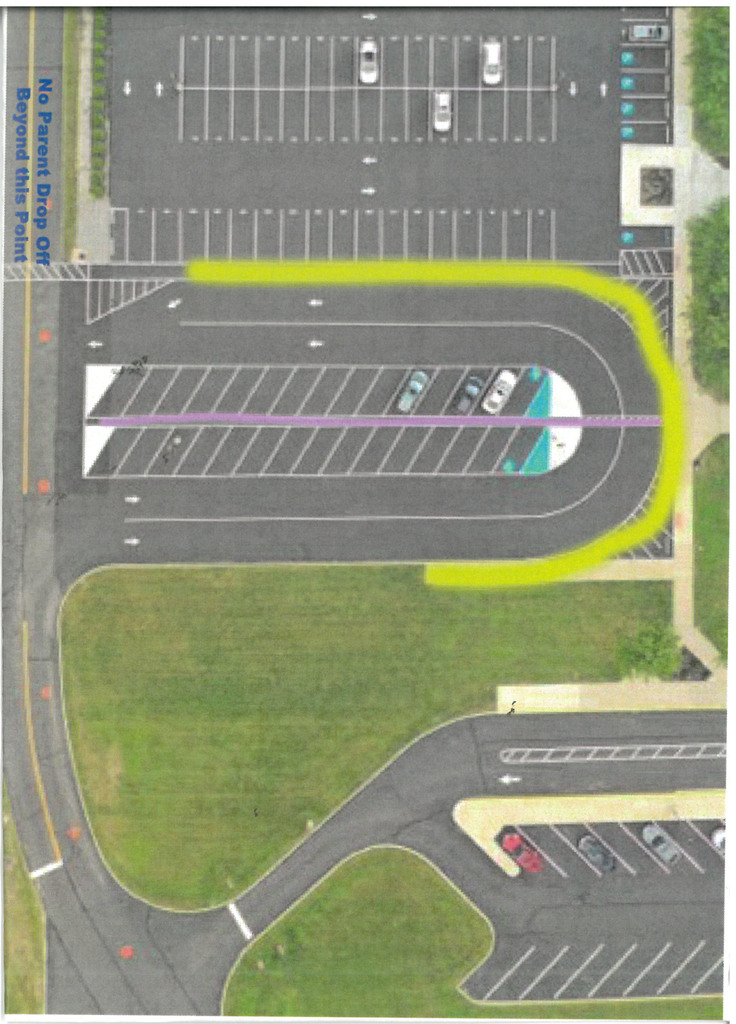 Homecoming festivities are right around the corner! Spirit week kicks off on Monday, September 12th-16th (themes TBA). Homecoming Parade followed by a bonfire is Thursday, September 15th, at 6:30 PM. Please join us by lining the streets to support your fall sports, youth sports, school floats, Marching Band, and the Homecoming Court and Attendants! The parade will begin and end at Lions Park with the bonfire to follow at the park. The Homecoming Game kicks off at 7 PM, Friday, September 16th, against Cedarville. The Homecoming Dance is Saturday, September 17th. If you are taking a guest from another school please fill out the following form and return to school as soon as possible.
https://core-docs.s3.amazonaws.com/documents/asset/uploaded_file/1083/WLS/2351580/Dance_Guest_Form.docx
This year, our Homecoming Parade Grand Marshals are Mr. Todd Lewis & Mrs. Cheryl Shank! And, FINALLY, Congratulations to the WL-S Homecoming Court! Freshman Attendant: Emery Longaberger Sophomore Attendant: Ava Johnson Junior attendant: Izzy Wygal Senior Queen Candidates: Hailey Berry Allie Bolton Brittany Neer Shae Stoner Isabelle Wilson Senior King Candidates: Christian Davis Dylan Glunt Maddox Havens Eli Shafer Jonny Stoner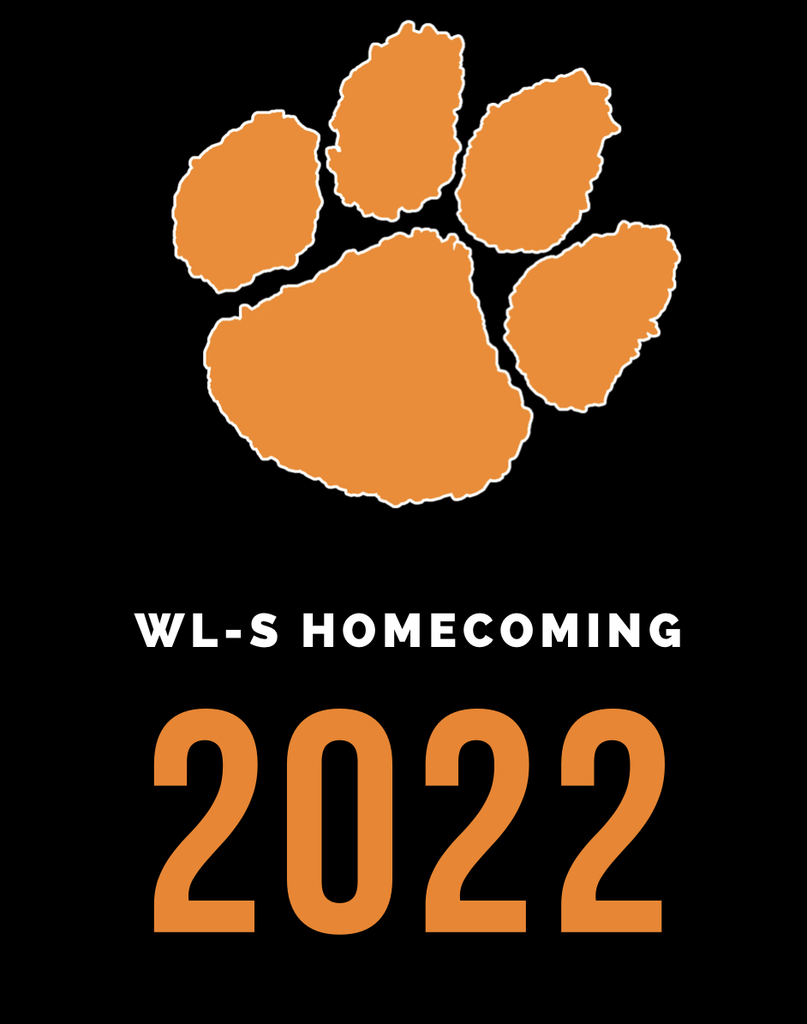 Lunch time for our first group of staggered start students is fun!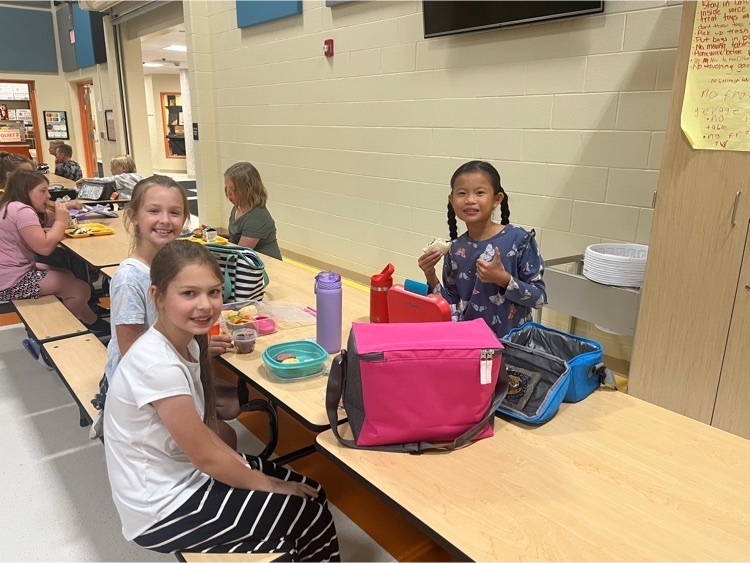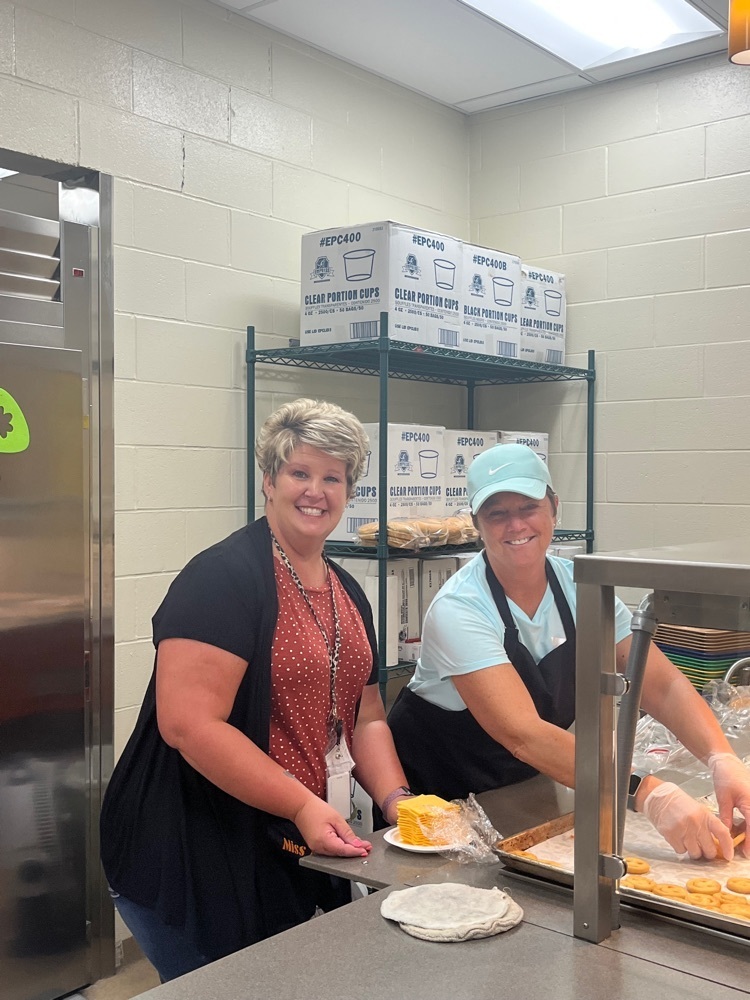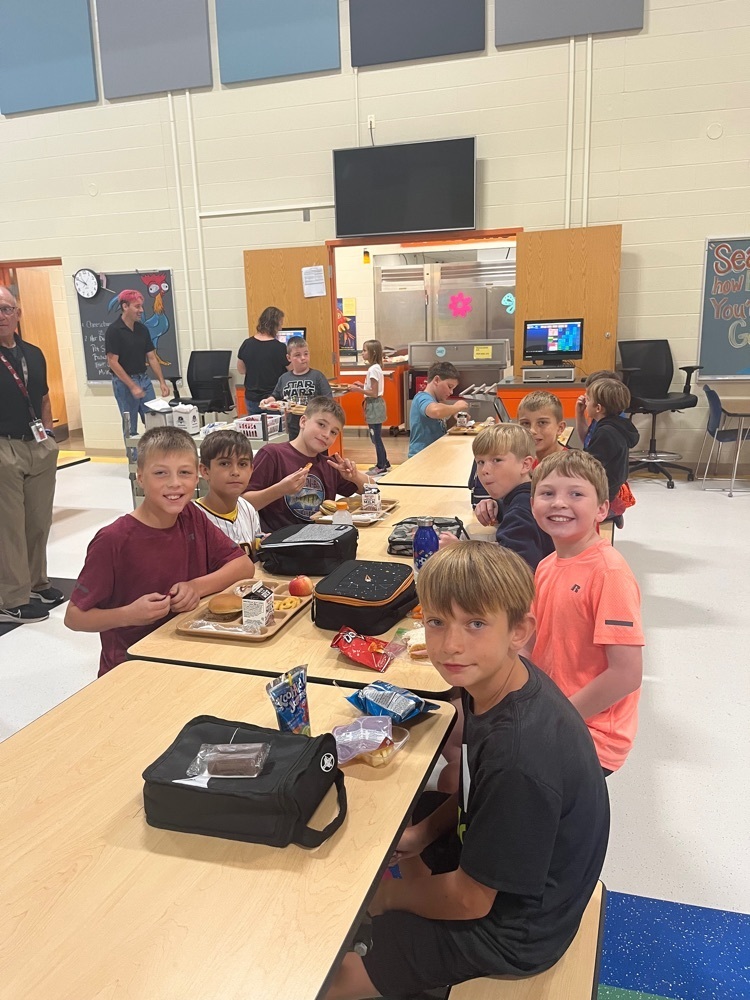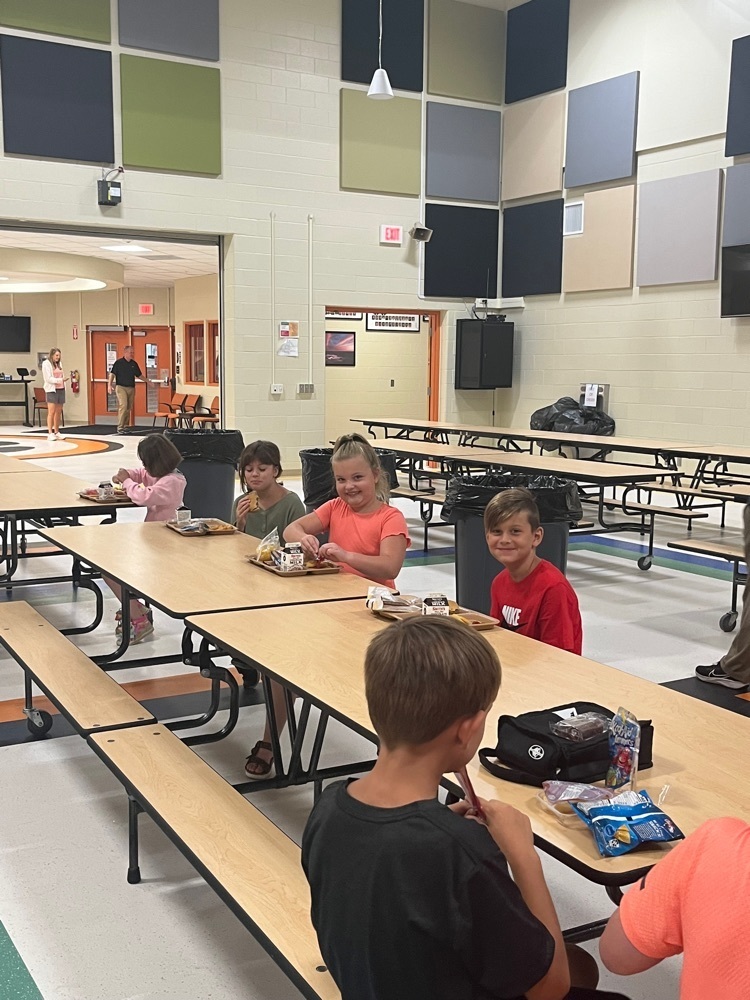 Lunch time for our first group of staggered start students is fun!