Fifth graders in Mrs. Orahood's class completed their first lab of the year, "Drops on a Nickel". This lab challenges students to see how many drops of liquid can fit on the top of a nickel. It also teaches students to use the steps of the scientific method, make a hypothesis, and to make small consistent drops while working on their technique with a partner. Great job, 5th graders!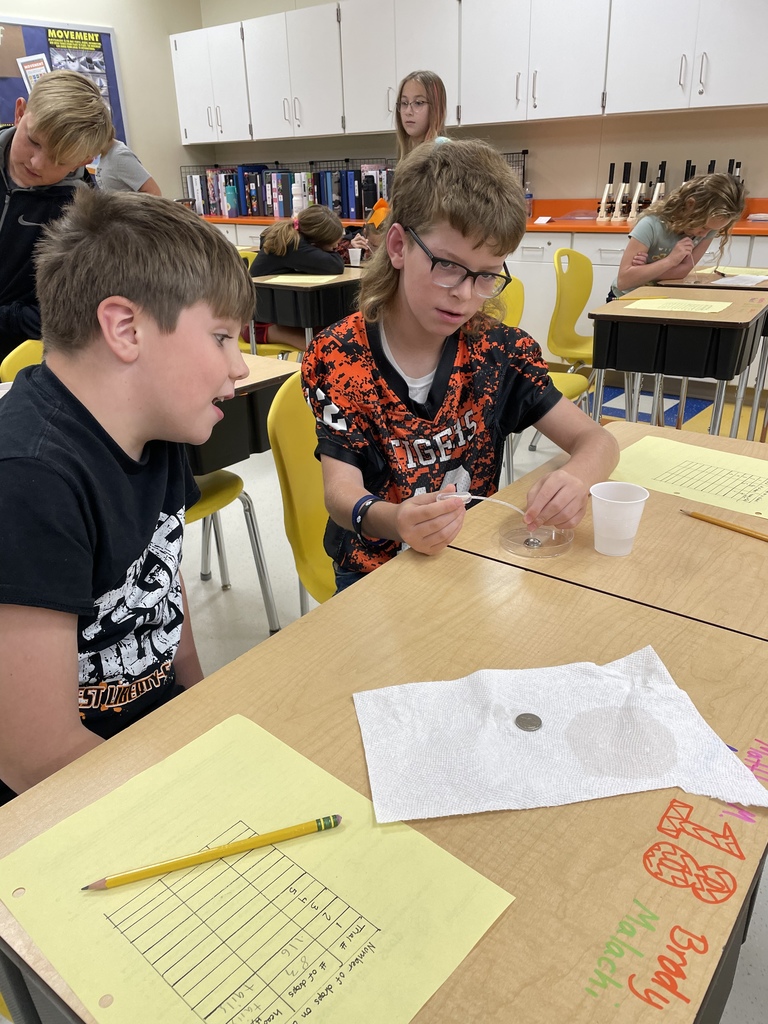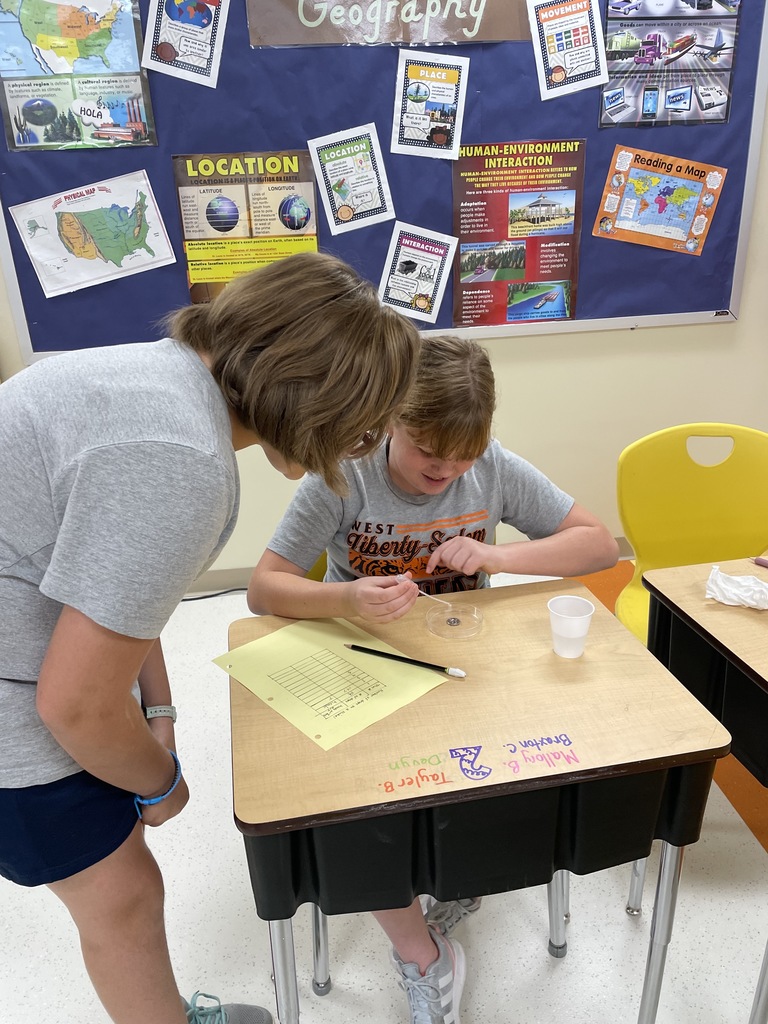 It's another great week to be a Tiger!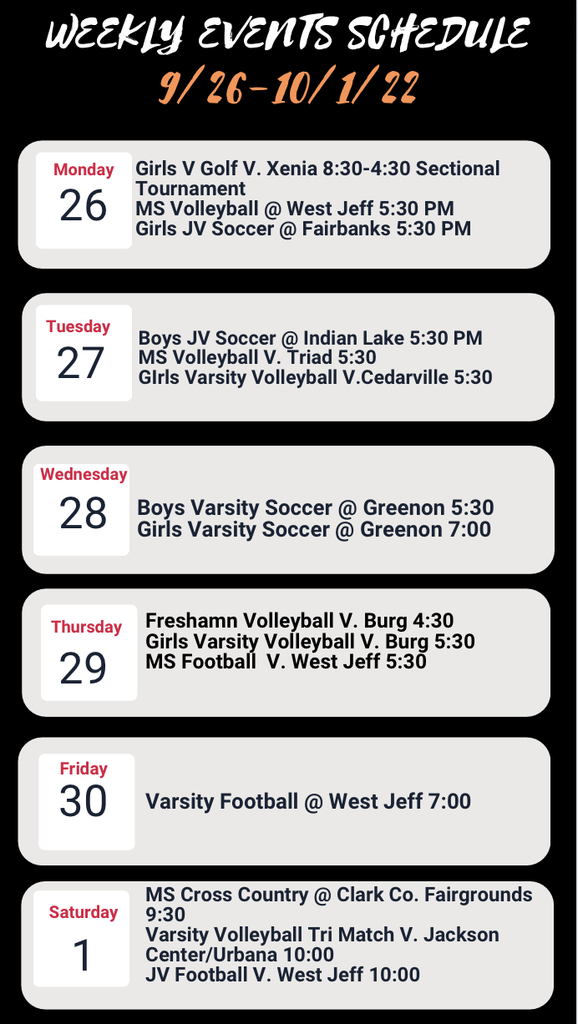 Additional seating to accommodate fans at tonight's football game is available in what is traditionally our student section. Go Tigers! Graphic credit: WLS Jungle on Instagram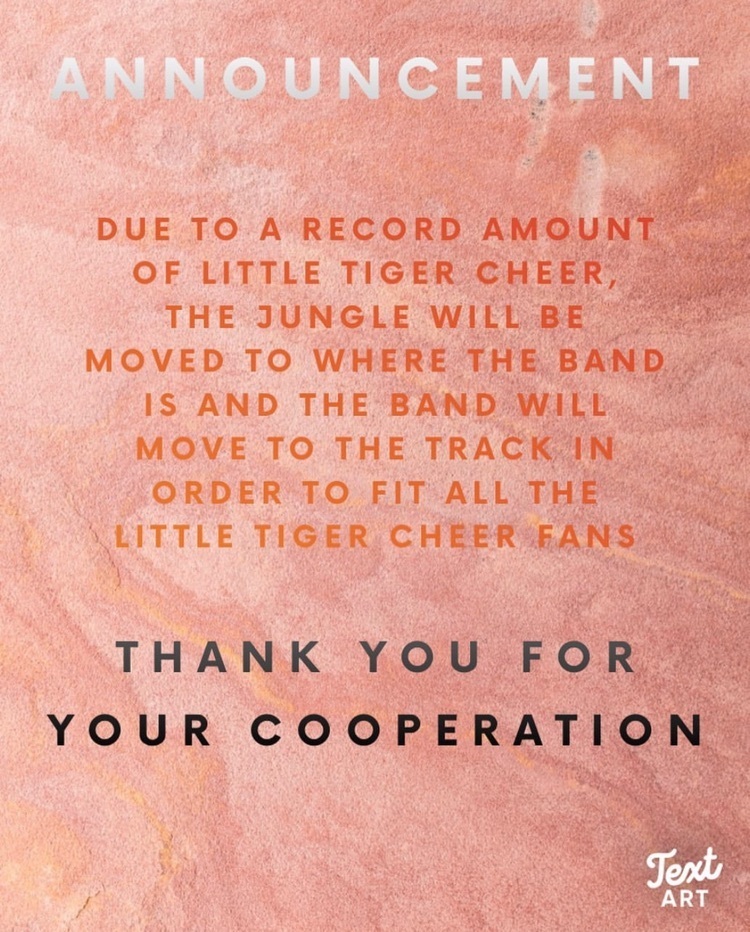 Hello WL-S Families, We have a couple of announcements prior to tonight's game verses Fairbanks. First, The Tiger Band is selling popular brands of Laundry Detergent/Pods, Fabric Softener, Dishwasher Pods, Body Wash, and trash bags in bulk. You can order yours tonight at the booth located inside the stadium. Cash and Check are accepted payments. Also, get your tiger gear at the WLSAA Tiger Store located next to the concession stand beside the home bleachers. Next, we want to remind families that students should not bring footballs or other items to play with during the game and should avoid rough horseplay that could cause someone to get hurt. Children should remain inside the stadium during the entire game. We encourage elementary students to sit with parents during the football game. Elementary students should not be left unattended and at no time should they be running/chasing inside of the track during the game. MS and HS students should enjoy the game and cheer loud for our Tigers from the students section. Lets have a great game and go Tigers! Thank you, Kraig Hissong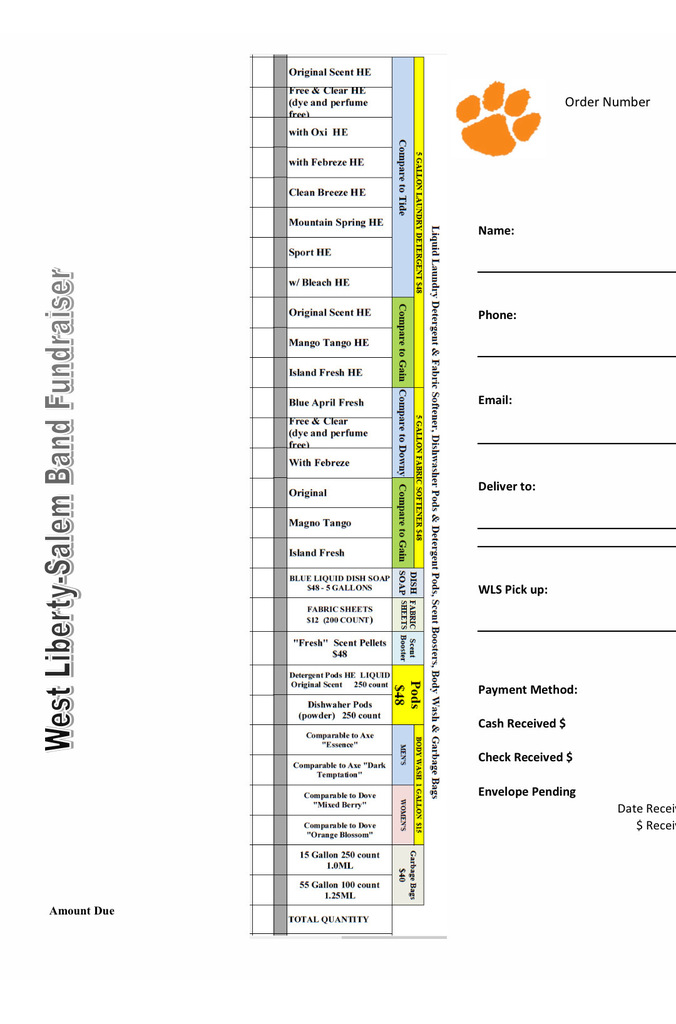 Little Tiger Cheerleaders will perform during second quarter of the home football game tonight! Attached are details for our Little Tigers and their families. Come out and support them and our cheerleaders after a week of hard work! Go Tigers!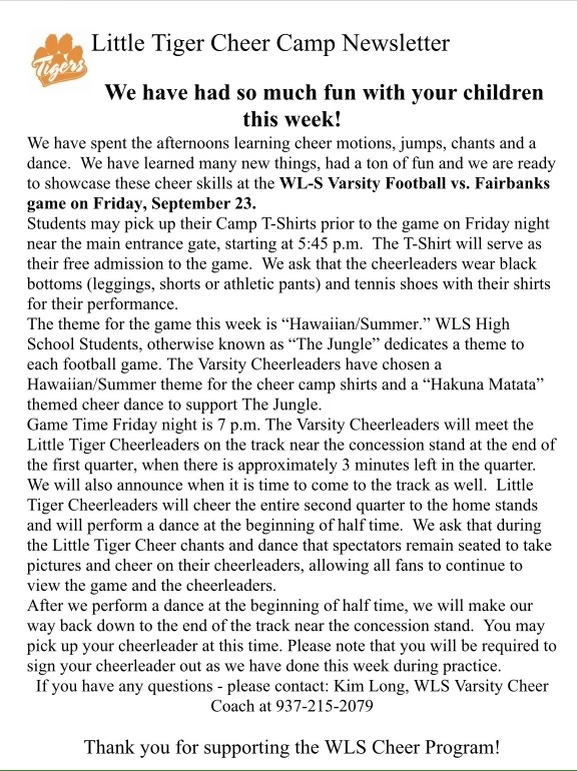 It's Gold Card Friday! Below are Gold Card videos and winners from elementary through high school! Lots of Gold Cards made their way to our baskets this week, so keep up the positive work, students! You are off to a great start! Elementary:
https://youtu.be/XgvPrSvj-UA
Middle School:
https://youtu.be/7R2zTKuVp9M
High School winners: 12th Wylie Harbour given by Mrs. Molly Smith 11th Jane Fullenkamp given by Mrs. Spencer 10th Cam Bear given by Mrs. Seymour 9th Olivia Deer given by Mrs. Havens

Students in Language Arts 8 had fun reviewing and reiterating concepts this week. They competed in a prom-themed breakout activity featuring puzzles over literary analysis skills: plot structure, characterization, vocabulary, and figurative language. Winners were photographed in our "photobooth" based on the prom theme "An Evening Under the Stars". Everyone had a lot of fun completing the activity!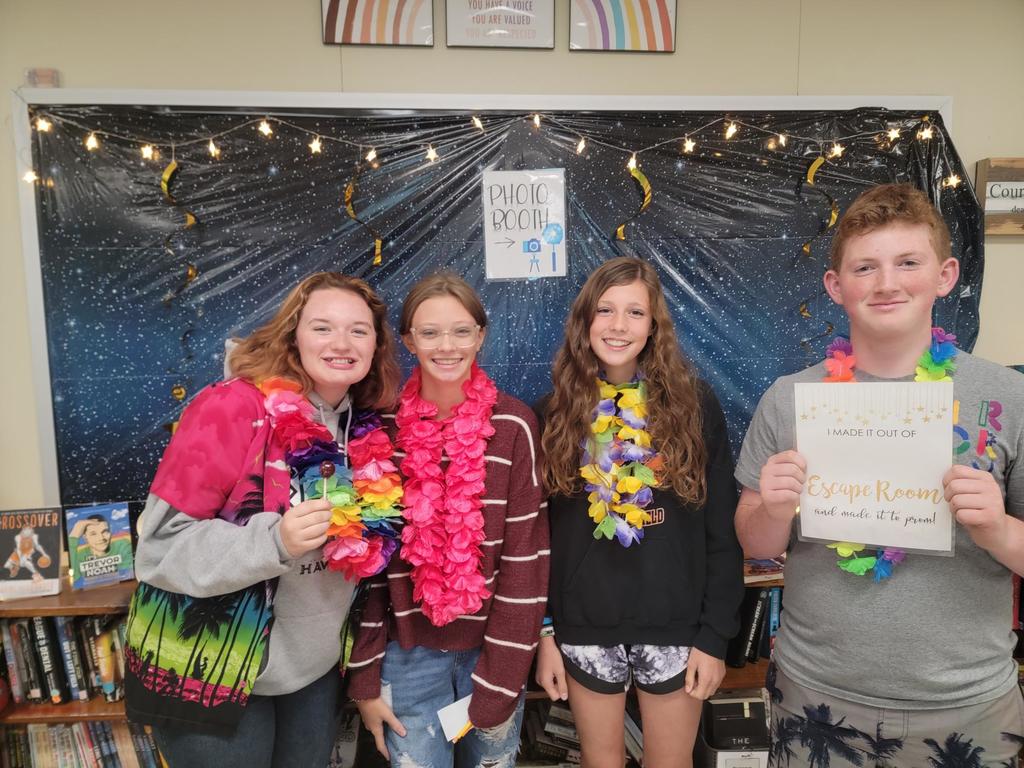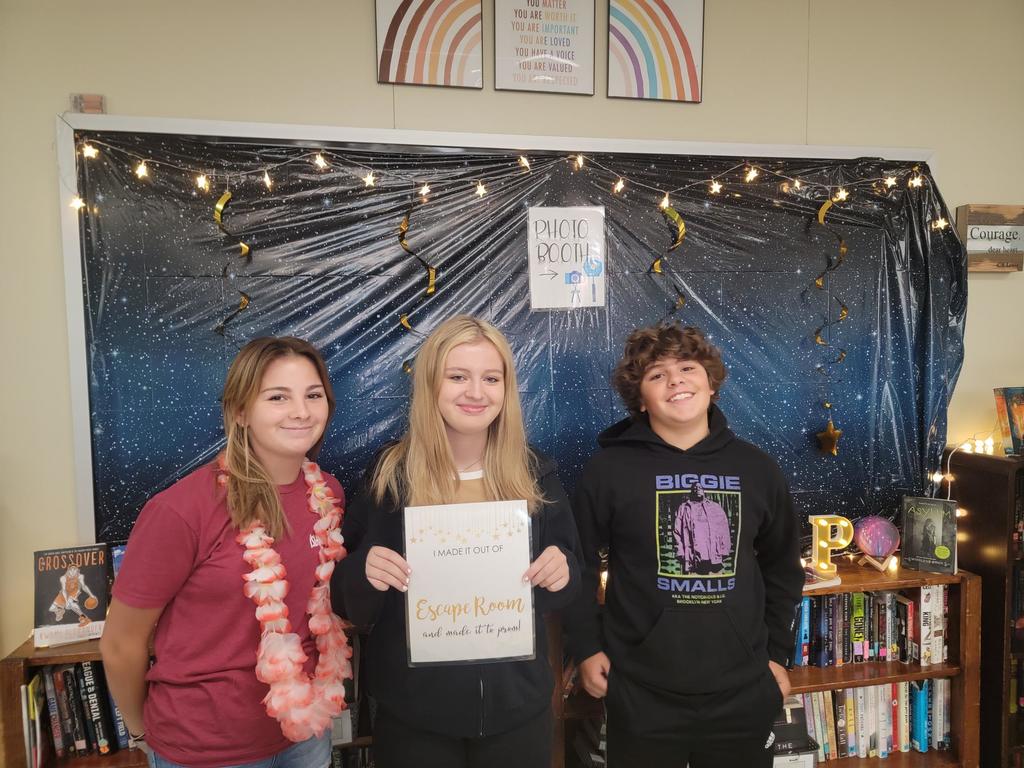 It was a fantastic first day of fall at WL-S!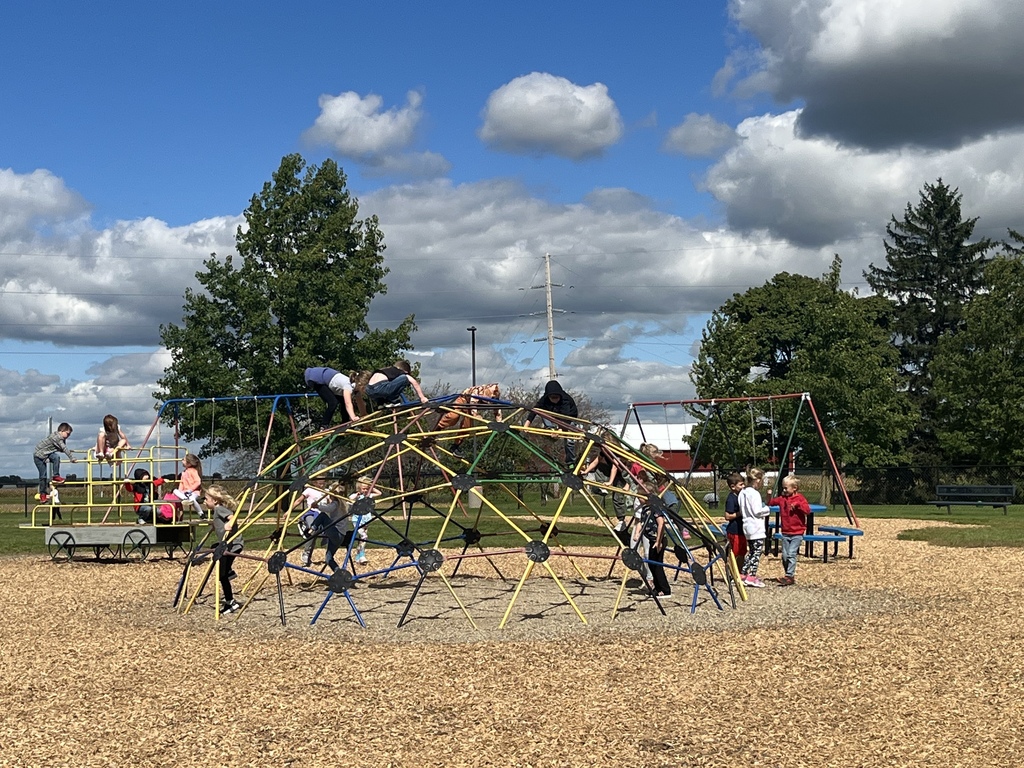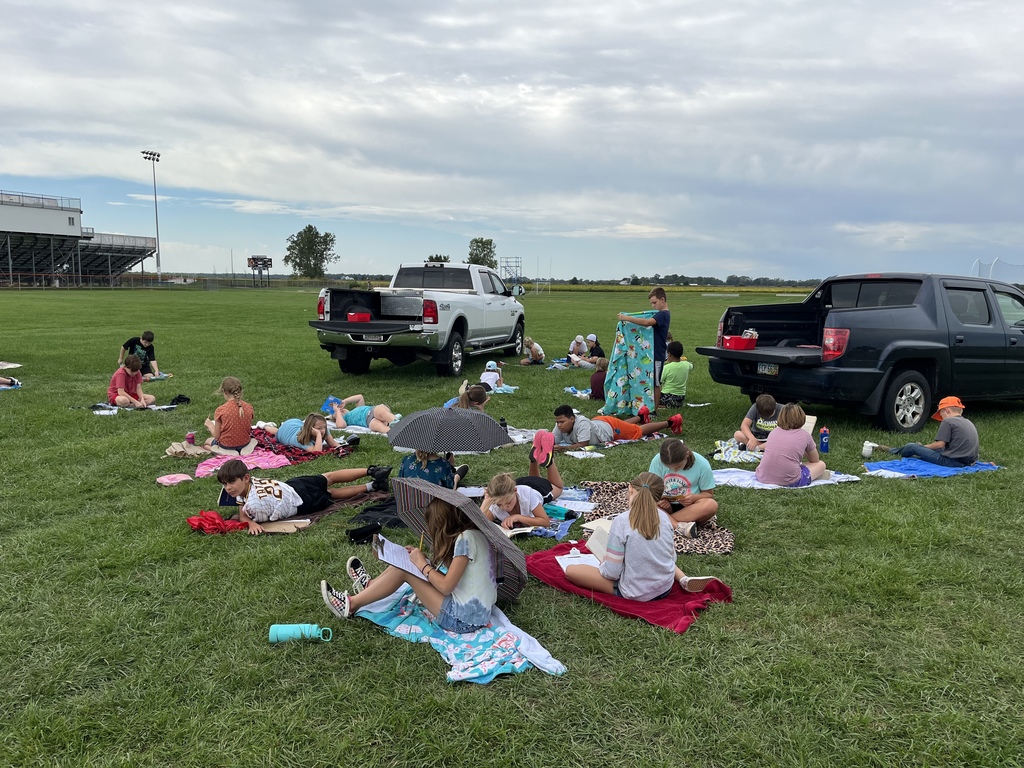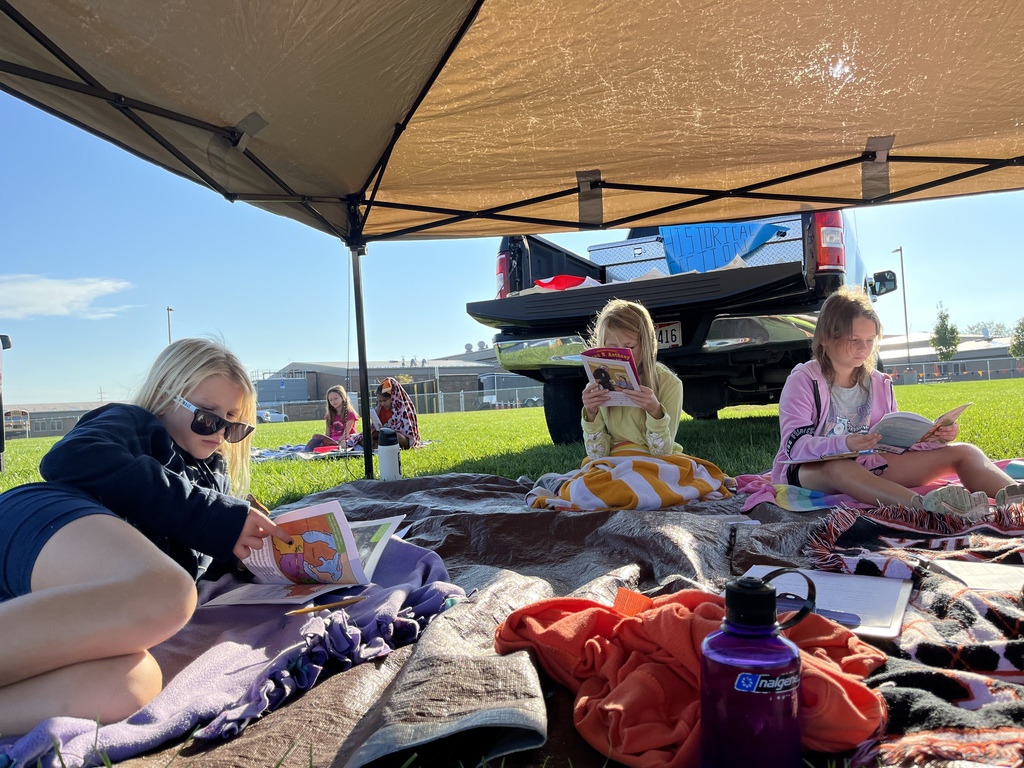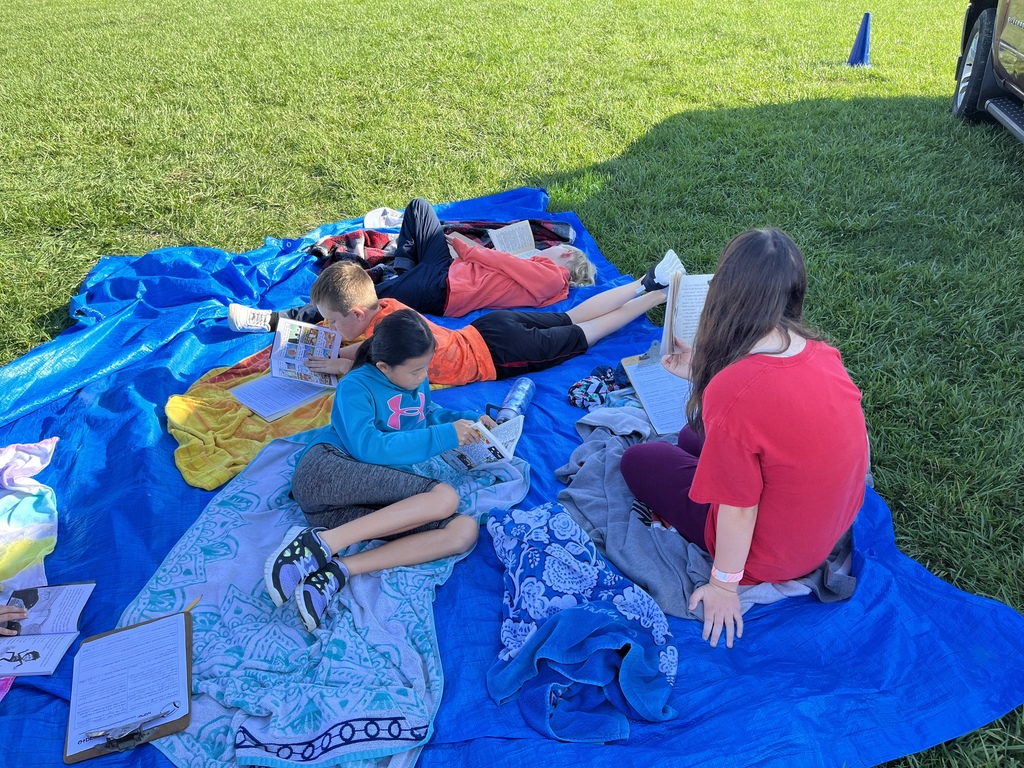 Megan Adams, West Liberty-Salem alum, was named this week's GSC Cross Country Freshman of the Week! Megan attends Lee University where she runs cross country. Congratulations, Megan!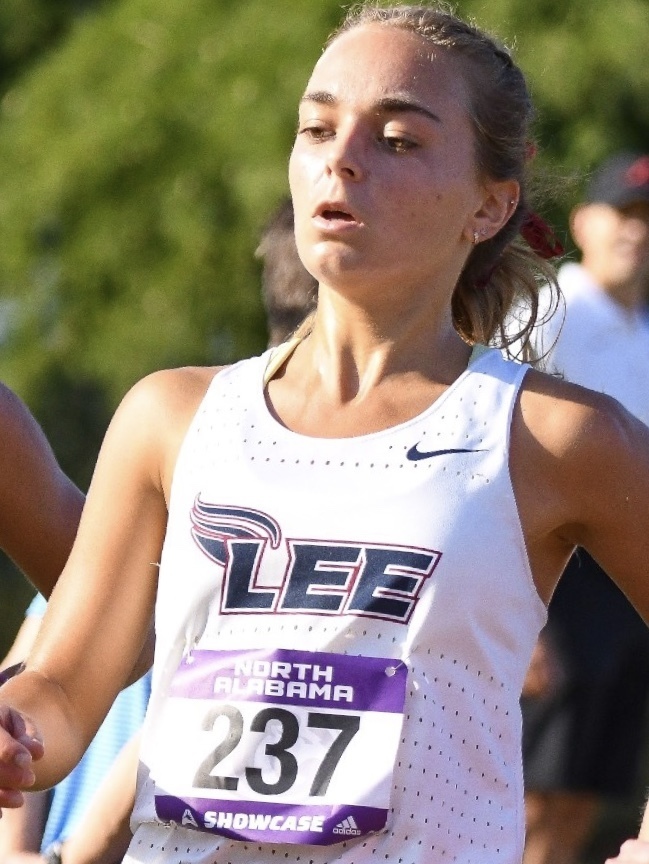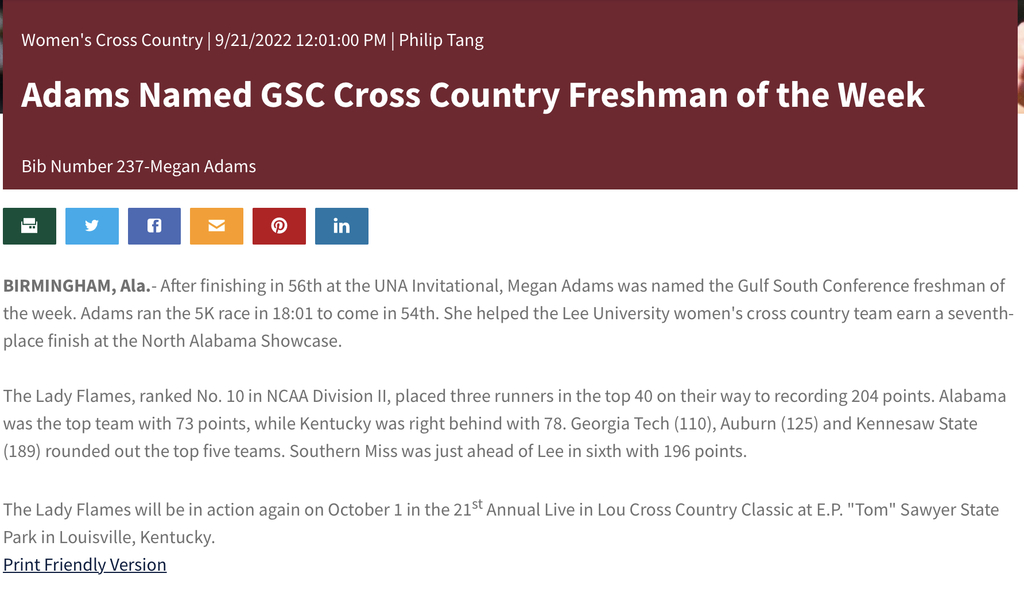 Students in Ms. Alycia Smith's class are pictured working on their pieces for an upcoming art show, 'Imagine Peace', at the Champaign County Library! Artwork, created by middle school students from Champaign County, are displayed at the library for two weeks beginning today. Imagine Peace Project celebrates International Day of Peace, which is observed on September 21st each year. The project is inspired and sponsored locally by the Alicia Titus Memorial Peace Fund. Supplies and art kits were provided in full by the foundation. Stop by the library and see their completed work!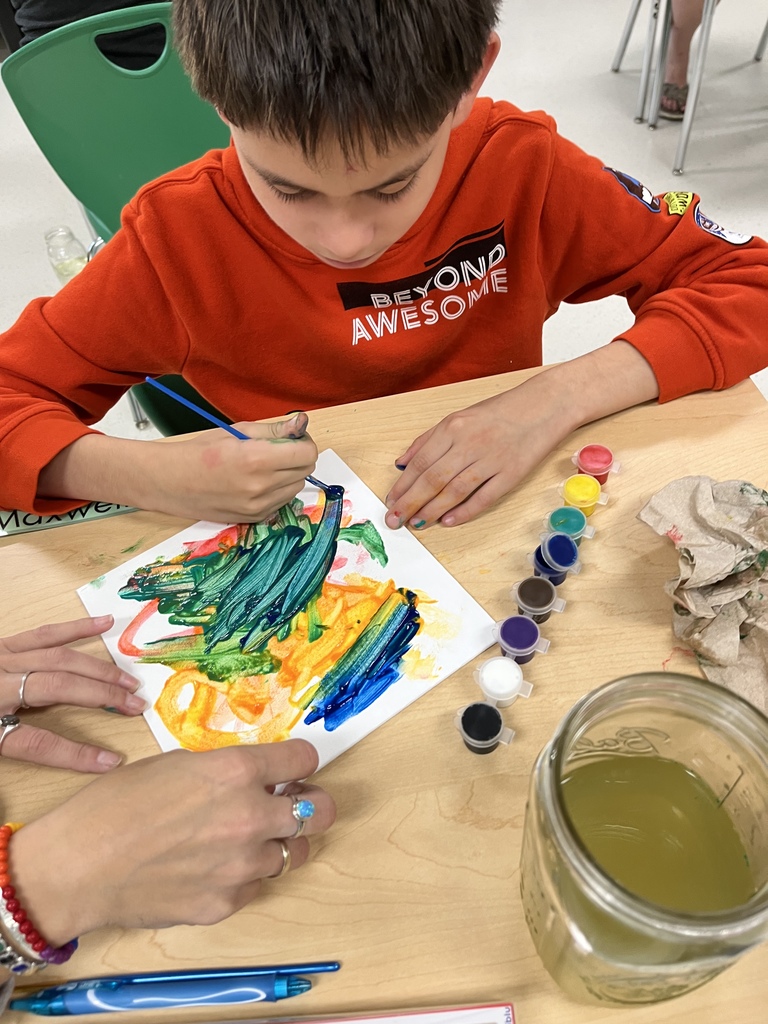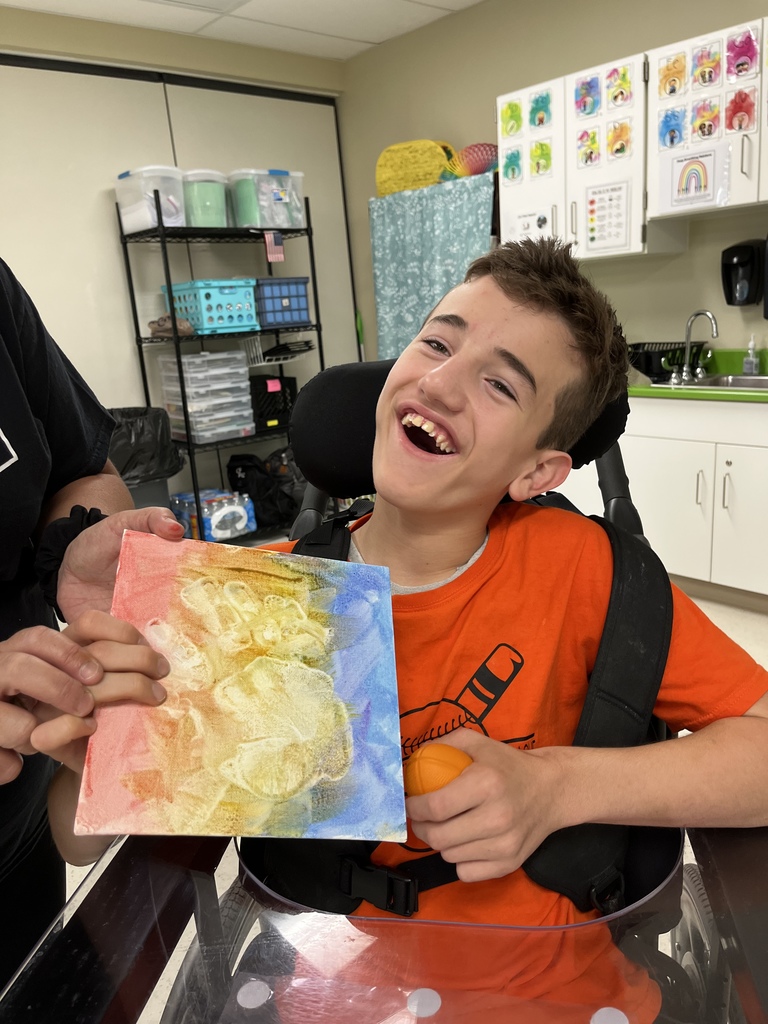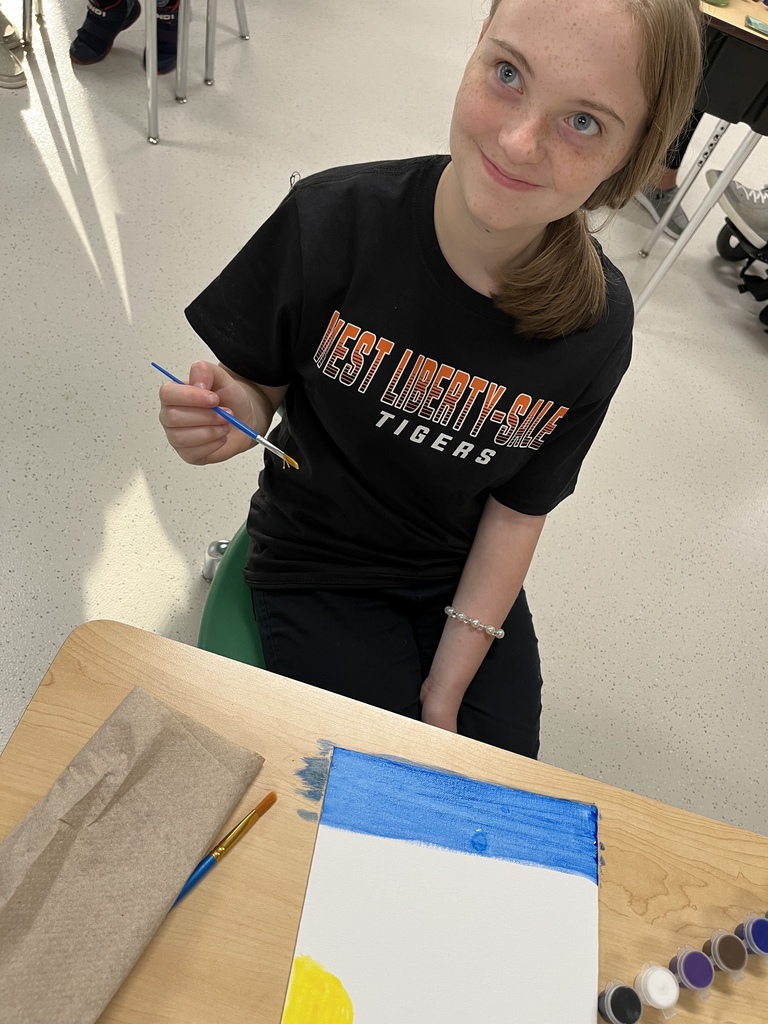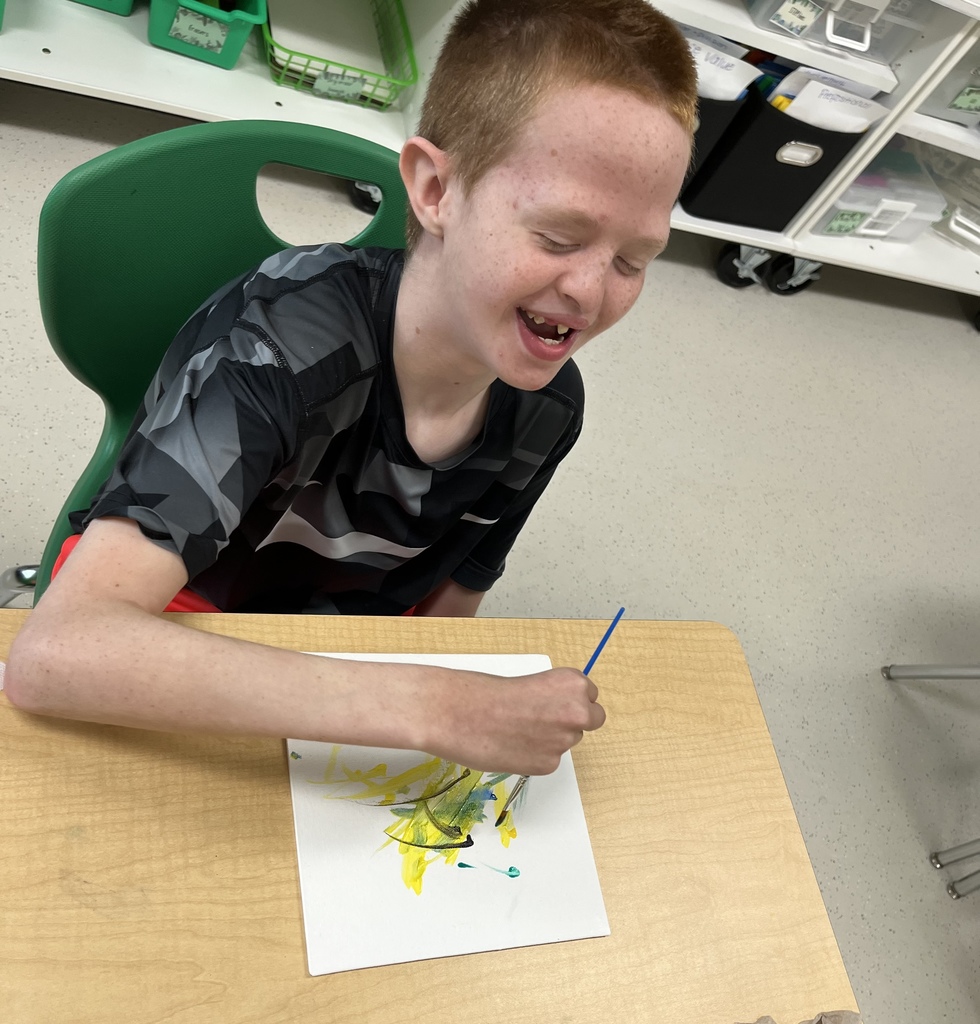 The 50th Annual Ohio Caverns Max Evans Memorial Invitational is set for Saturday, September 24th. The day kicks off with the Big Orange Alumni 5K and Youth 1 Mile Run starting at 8:00 a.m. Both races are open to the public. Registration is at the link below. Race day registration is also available from 7:00-7:30 a.m.
https://runsignup.com/Race/Dashboard/Overview/51839
After the Alumni Run you can support the state ranked Big Orange cross country teams. Race Schedule: 8:40 a.m. High School Girls 9:20 a.m. High School Boys 10:00 a.m. Middle School Girls 10:30 a.m. Middle School Boys After the races, we will be celebrating our Big Orange seniors, Owen Harrison, Michael Jones, Chandler McCafferty and Micah Smith. Finally, make a day of it with a tour of the Ohio Caverns. Go Big Orange!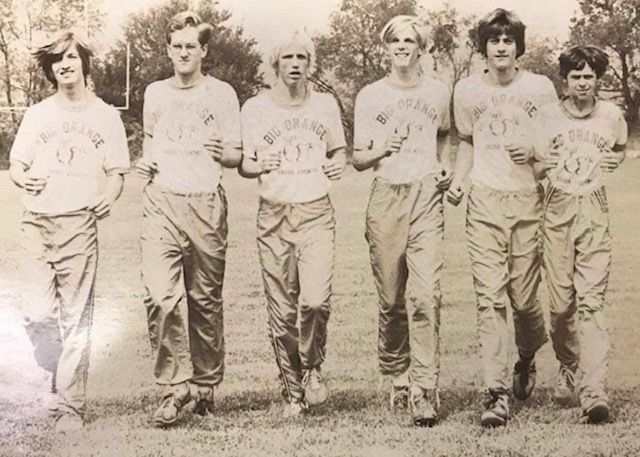 Congratulations to this week's Educator of the Week. Mrs. Cheryl Shank, who also has a birthday tomorrow, was one of this year's Homecoming Parade Grand Marshals.

Do you have a student interested in Cub Scouts or Girl Scouts? Join us at West Liberty-Salem Elementary for an informational meeting this evening, 9/20! Informational flyers are attached.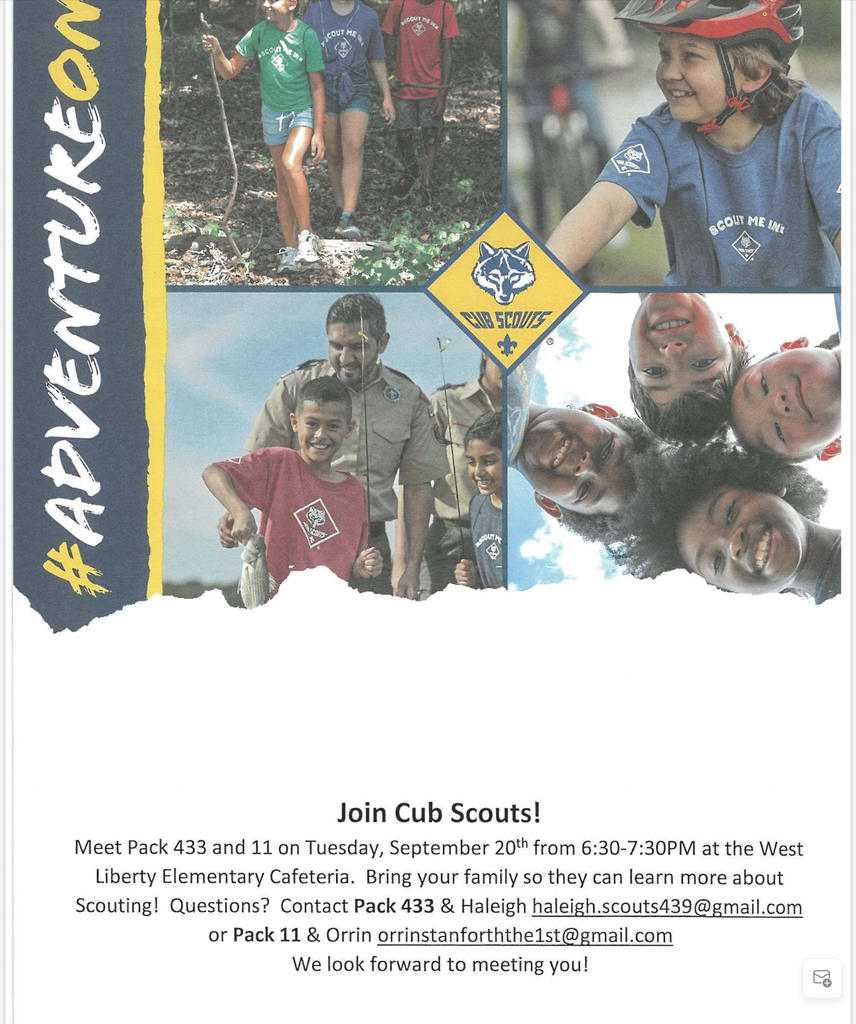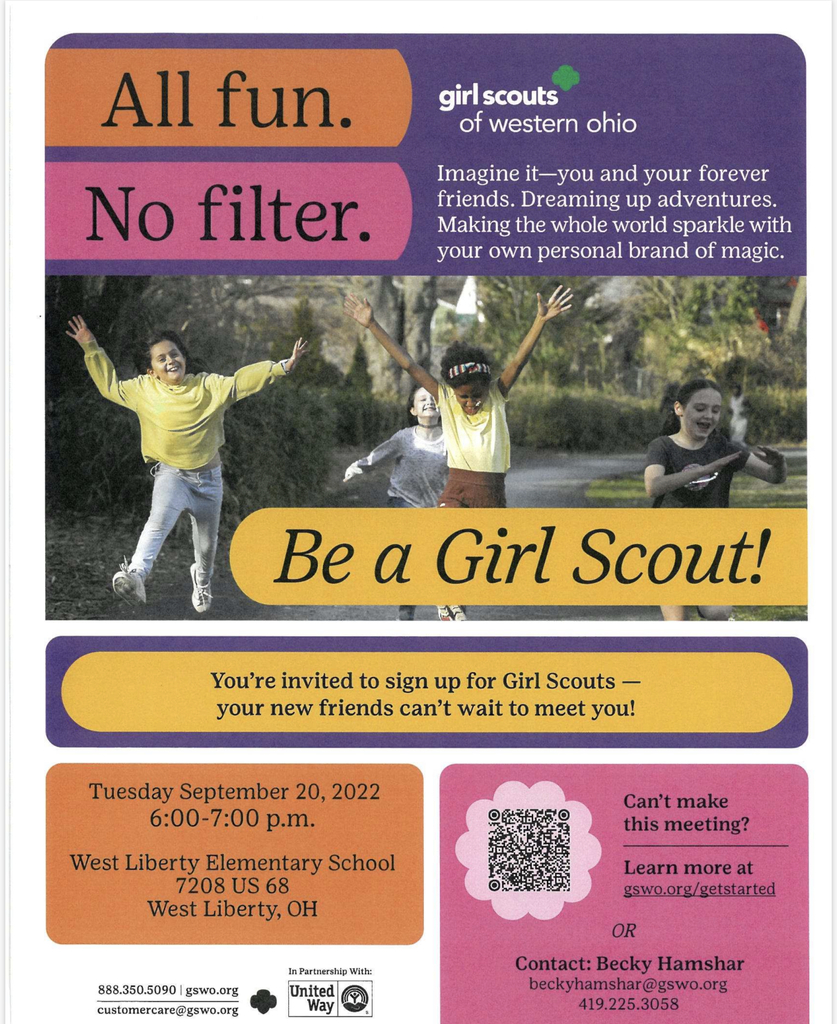 The 2021-2022 high-school yearbooks are ready for pick up! If you did not order a yearbook, we do have a limited supply of extra ones that will be available for sale. They are $40 and available on a first come-first serve basis. . Stayed tuned for when/how to order your 2022-23 Yearbook! More information will follow at a later date.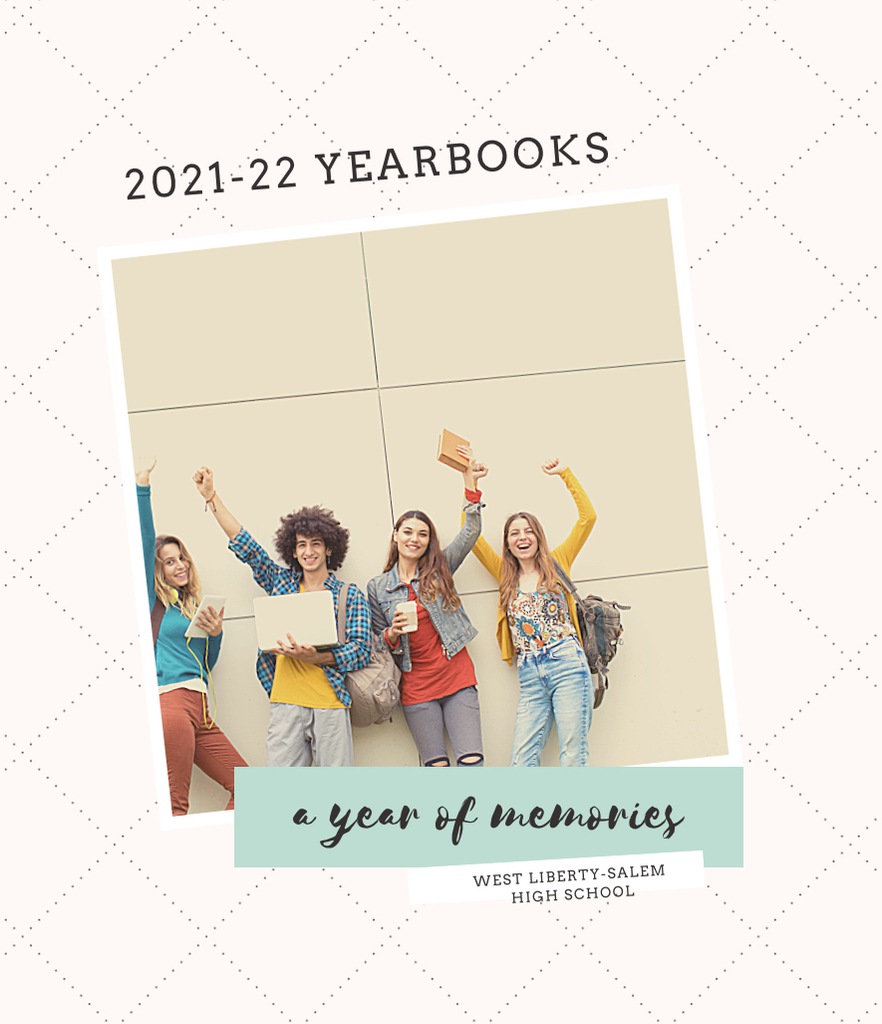 Congratulations to this year's Homecoming Queen Ali Bolton and King Jonny Stoner!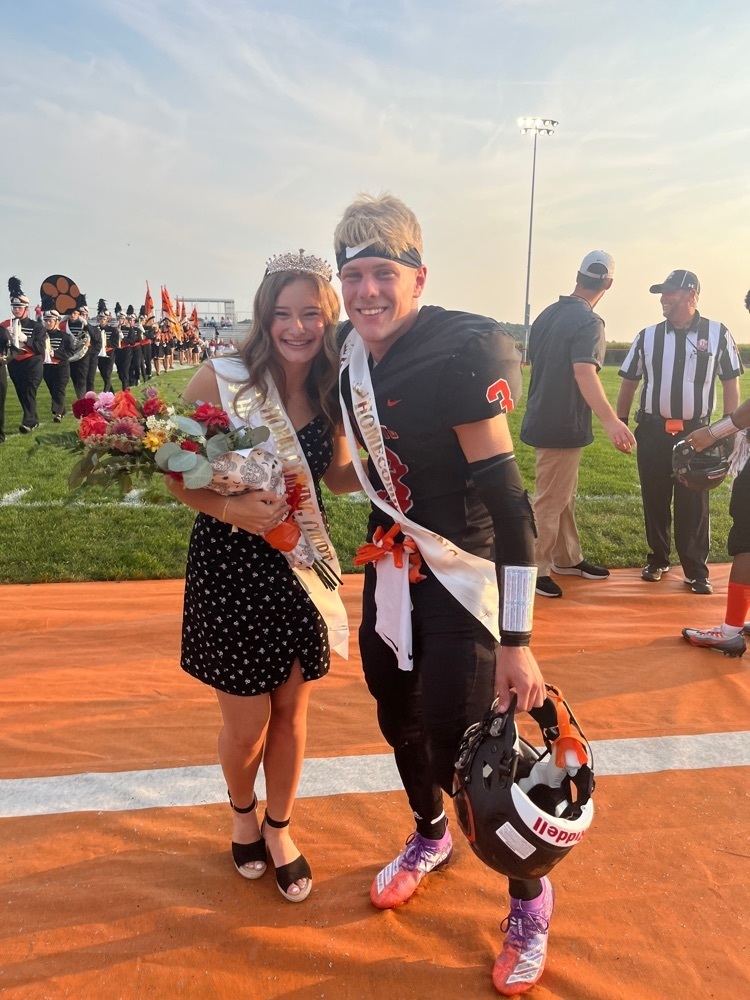 Our fifth graders are taking advantage of this beautiful fall day with lunch in the courtyard! It's a beautiful day at WL-S!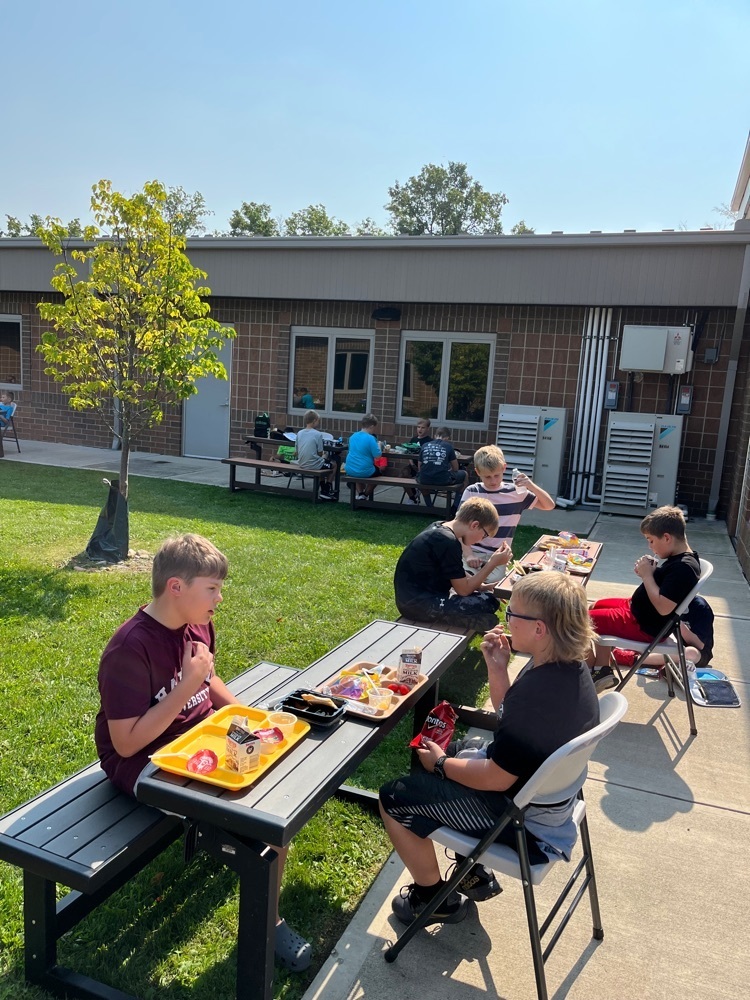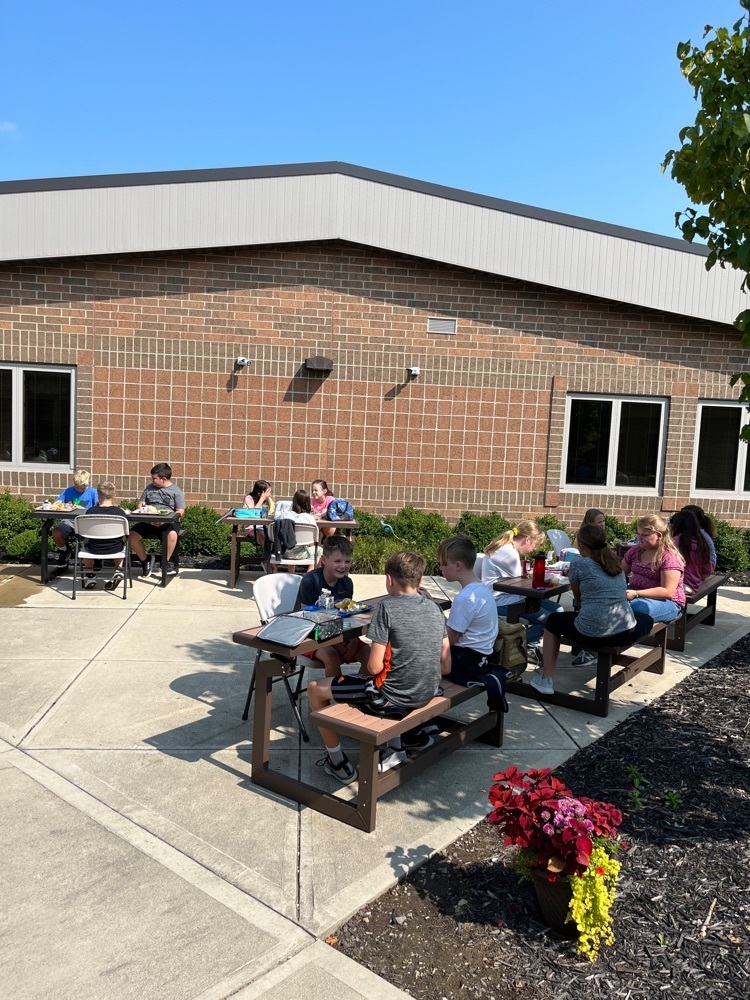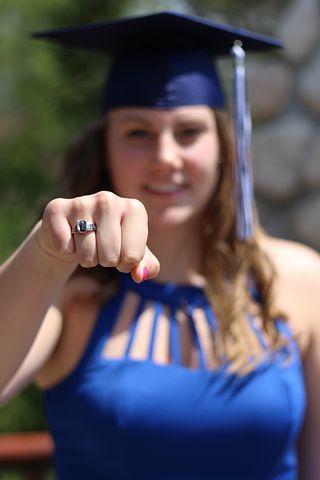 It's Almost time for the WLS Varsity Cheerleader's Little Tiger Cheer Camp! Do you have a WLS Elementary student interested in Cheer? Sign-up for Little Tiger Cheer Camp this week! This camp is open for WL-S Elementary Students in grades K-5. Your child will learn cheer motions, jumps, chants and a dance taught by our High School Cheerleaders. They will showcase their cheer skills during the second quarter of the WL-S Varsity Football game on Friday, September 23. Practices will be held right after school until 5 p.m. on Wednesday, September 21 and Thursday, September 22. The fee to participate is $25. This fee includes a t-shirt that your student will wear to perform at the Varsity game. Registrations will be accepted through Friday, September 16. To register, please return a completed form and camp fee to the school office. Go Tigers!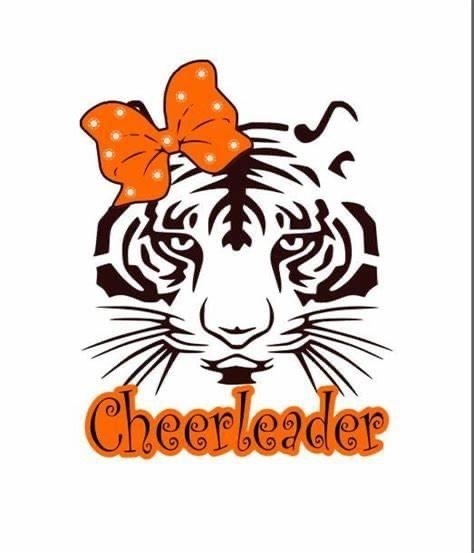 Lunch time can be intimidating for new middle schoolers or even high school students that are new to the cafeteria. To help ease the stress of learning how the lunch line works on their own, we've provided these helpful tips on morning announcements. So, if you have a student who might be confused on how to order, you can help ease their mind by reiterating these helpful hints at home. Here's what a student may pick for a lunch: 1 Main Entrée (usually 6-8 choices daily) 2 Vegetables (this includes hot and cold items, like salad or carrots) 2 Fruits or Juice (juice from cooler or cups of fruit) 1 Milk Breakfast is offered daily (except on 2-hour delay days). Stop by the elementary cafeteria when you get off the bus or the cafetorium to purchase a grab and go breakfast. Lunch is $3.25 and breakfast is $1.85. Menus are located on our website or App and can be found under 'Dining'. If you need to fill out an application for Free or Reduced lunch, please use your students Final Forms account. We hope this helps!