Tonight, we are giving four more senior shout outs to Allyssa Johnson, Hannah Jones, Hayden Kennedy and Kaylee LeVan! Congratulations to four more awesome seniors!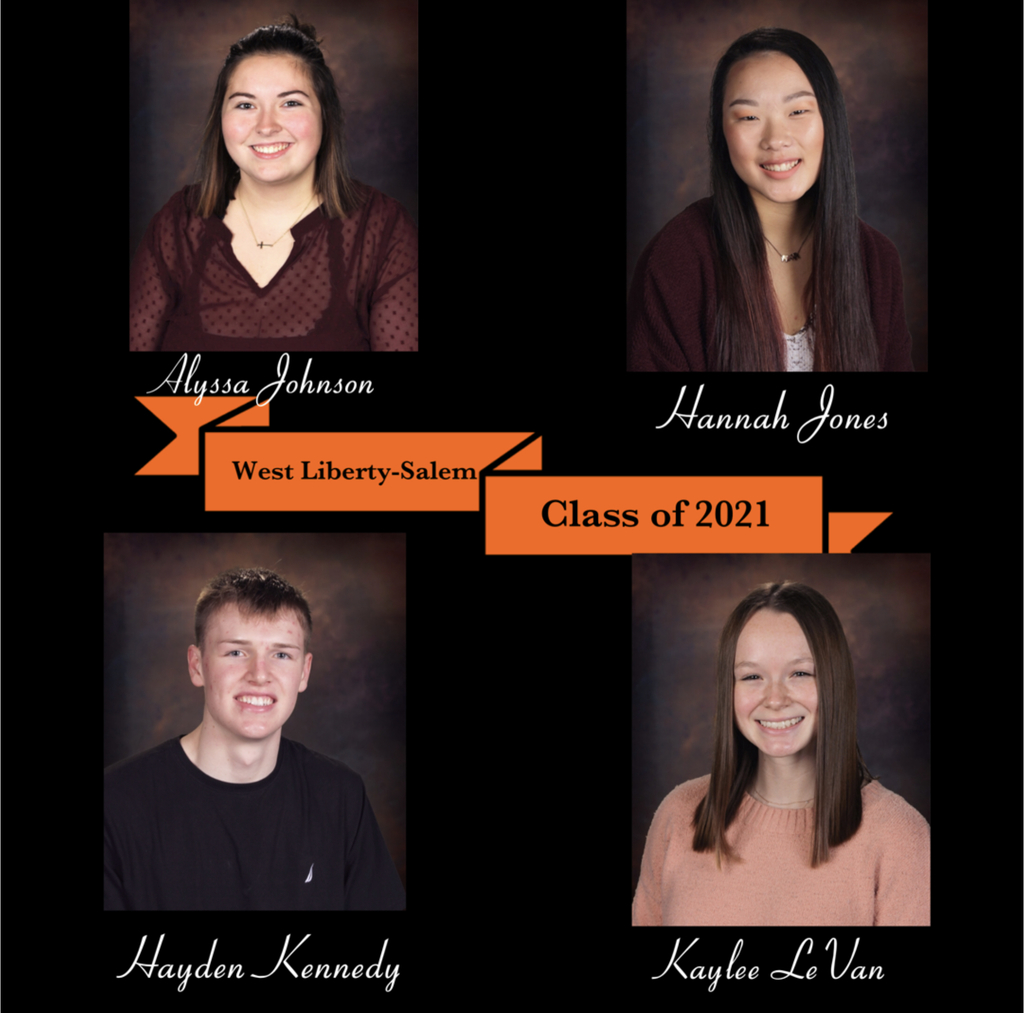 Let's start off Monday giving a huge shout out to some more of our awesome seniors! Today we congratulate Rachel Hostetler, Luke Hudson, Madeline Hutton-Ashcroft and Dawson Jenkins!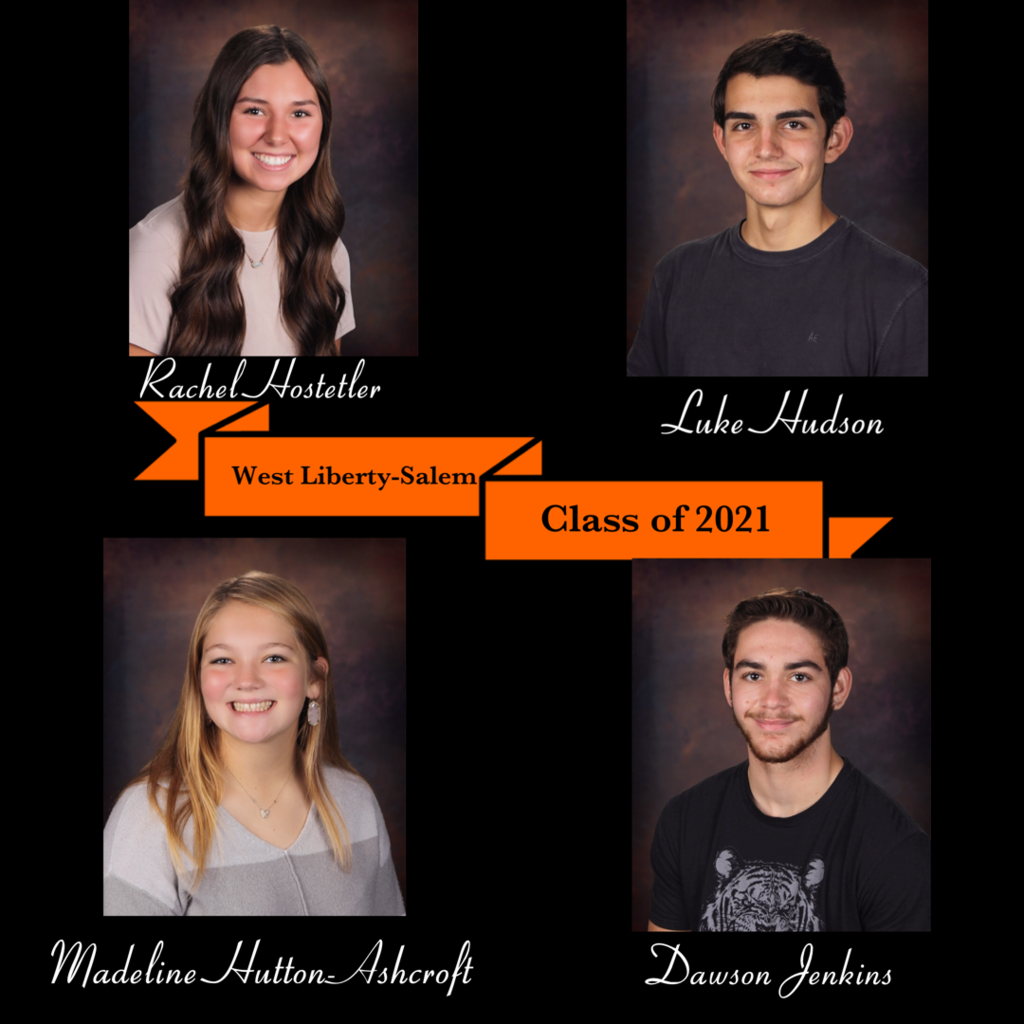 The Gem City Sports Network will broadcasting Tiger's baseball tournament game between the West Liberty-Salem Tigers and the National Trail Blazers from National Trail. The direct link to the live broadcast will be radio1.gemcitysorts.com. Then shortly after the game is completed, I will be uploading it to my website
www.gemcitysports.com
.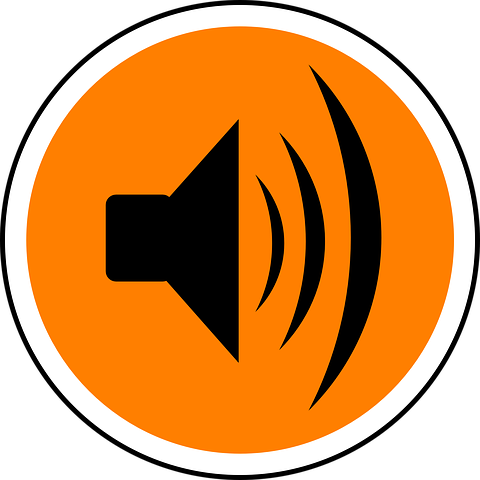 Our kindergartners wrapped up their Language Arts fairytale unit with a Fairytale Ball, and what better backdrop for photos than the 'Shrek: the Musical' castle wall?! Students dressed as their favorite fairytale character and danced the morning away to popular hits from our favorite fairytales! They had so much fun dancing, taking pictures and sharing lots of giggles!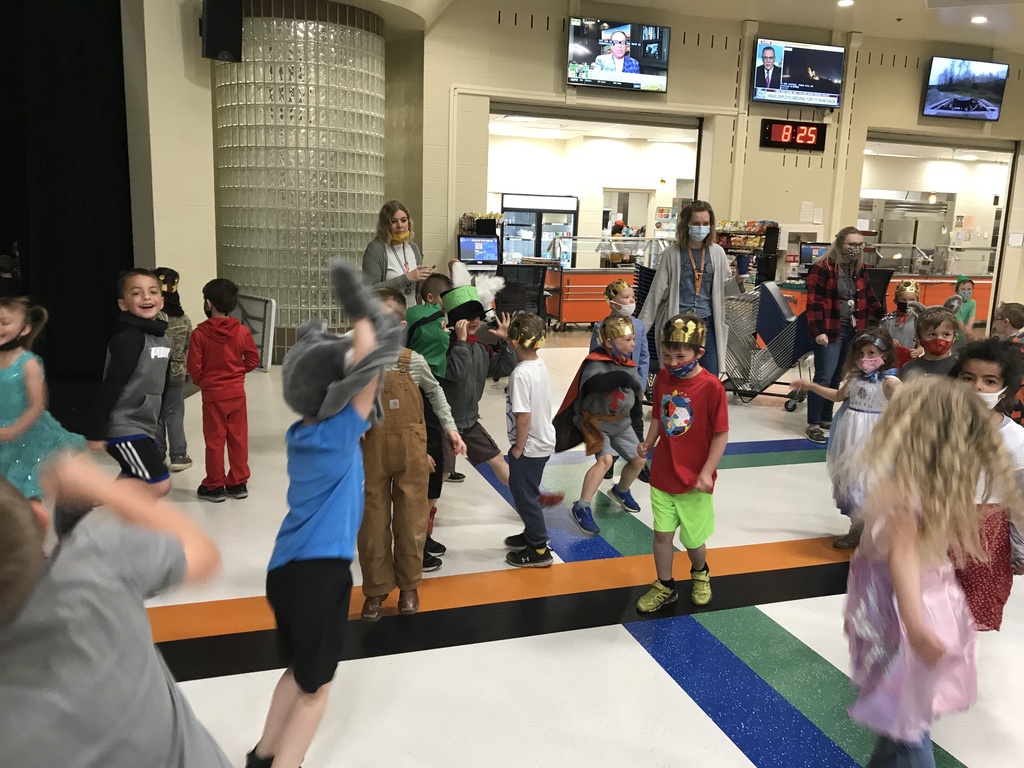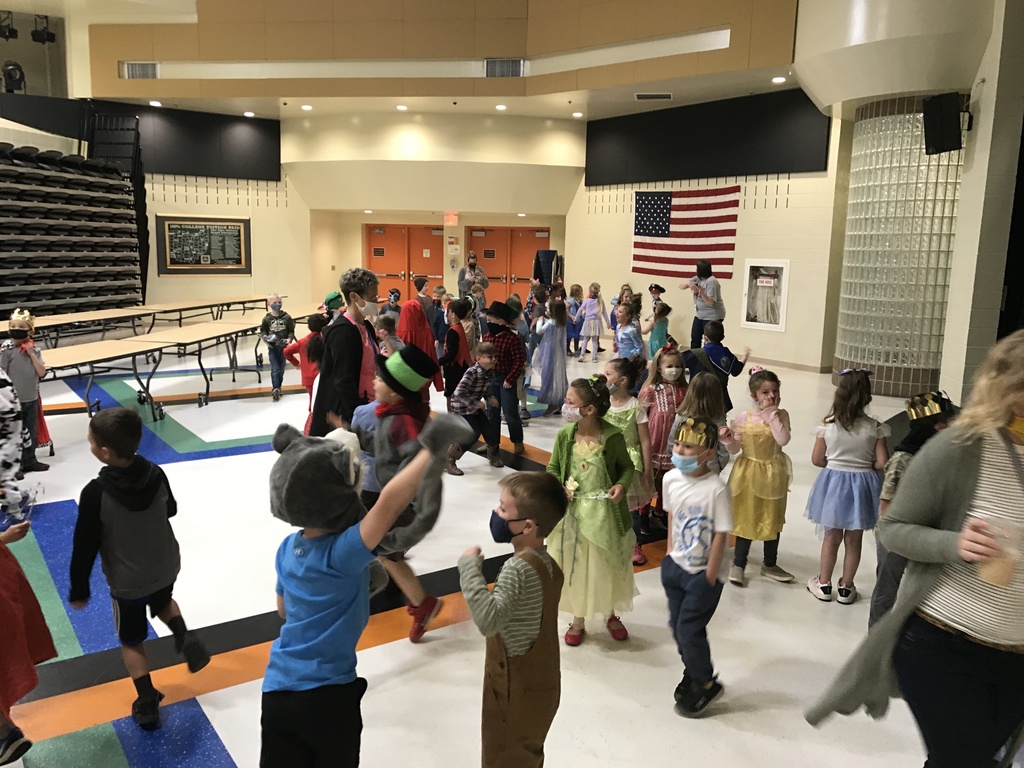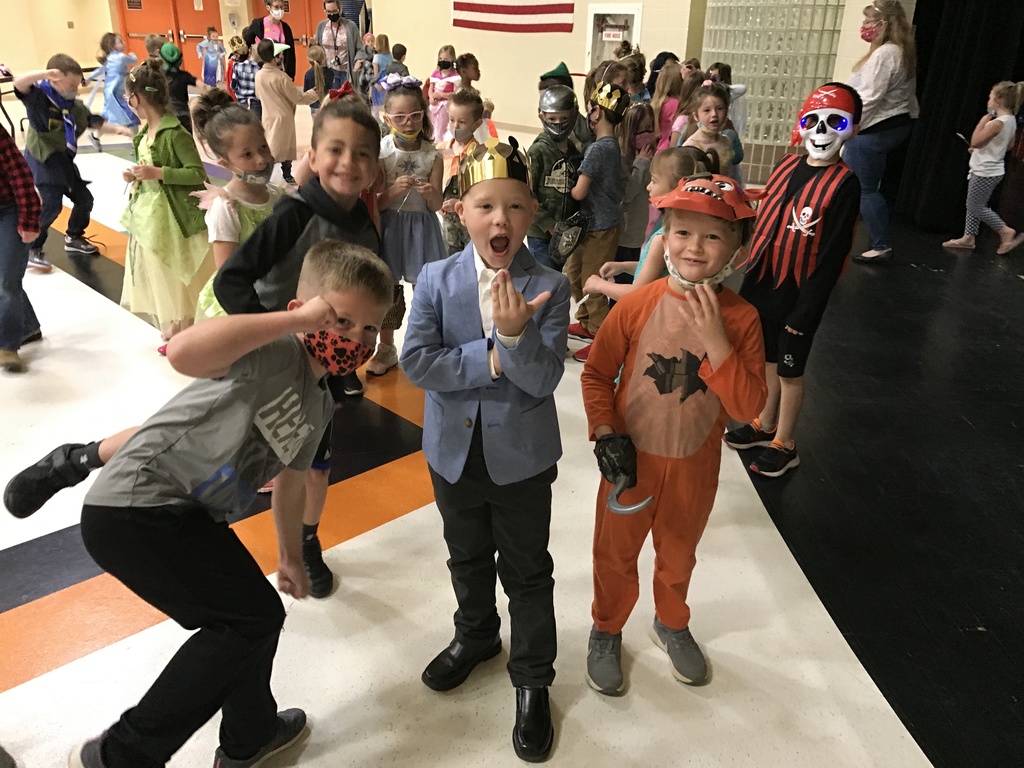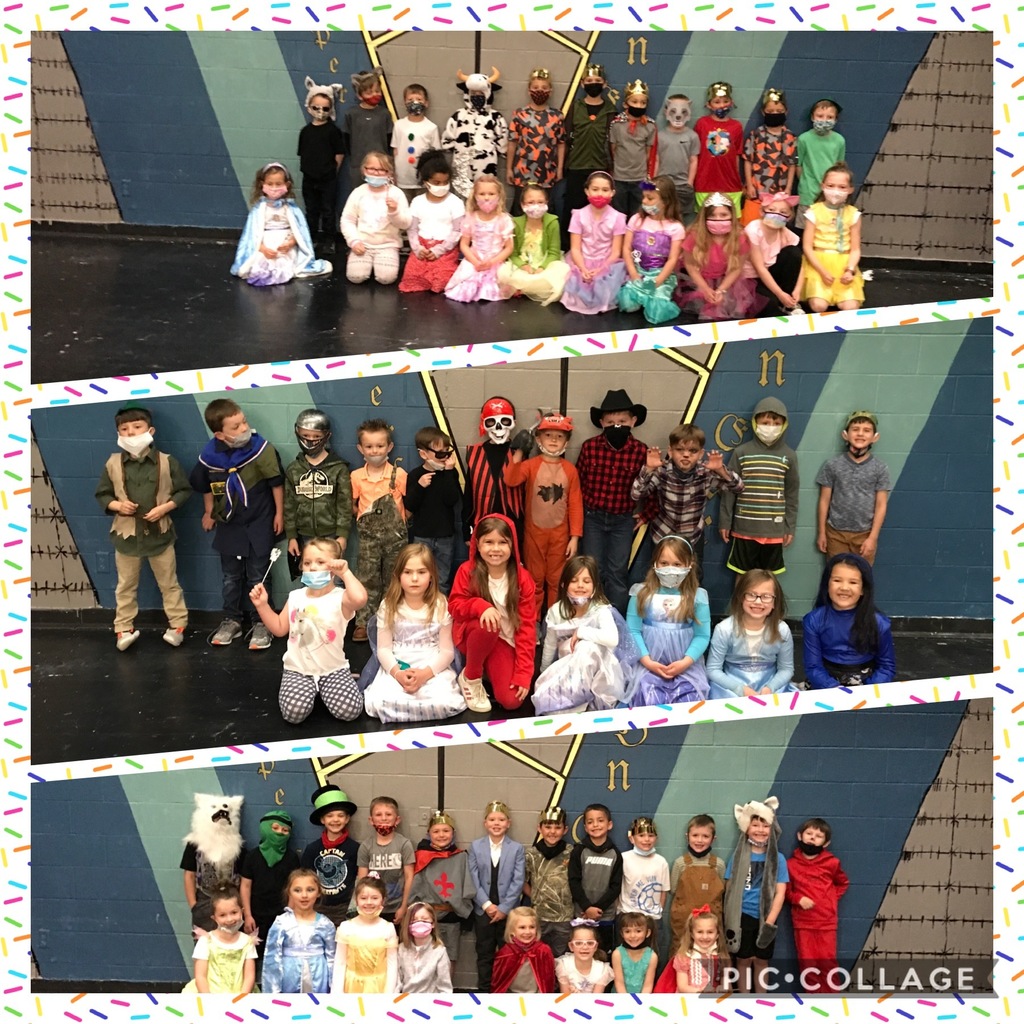 It's a beautiful day for FFA/Ag Science Day! The WLS FFA welcomed our elementary students to their mini farm set up to learn about farm safety, caring for livestock, farm equipment and just everyday life in the world of agriculture. The animals were all owned by students in FFA. Sophia Hardwick, Bella Meister, Mason Barger, Eli Bell, Lance Baldwin, Carlee Hausler, Trinity Perkins, Garrett Payer, Tanner LeVan and Sam Wilkins brought their horse, cows, turkey, chickens, goats, sheep, and rabbits. Farm equipment was provided by William Dowden, Cale Hall, Cam Strapp, and Gavin Schooenleben. Thank you to Mrs. Havens, FFA, and elementary who helped make this a really fun day!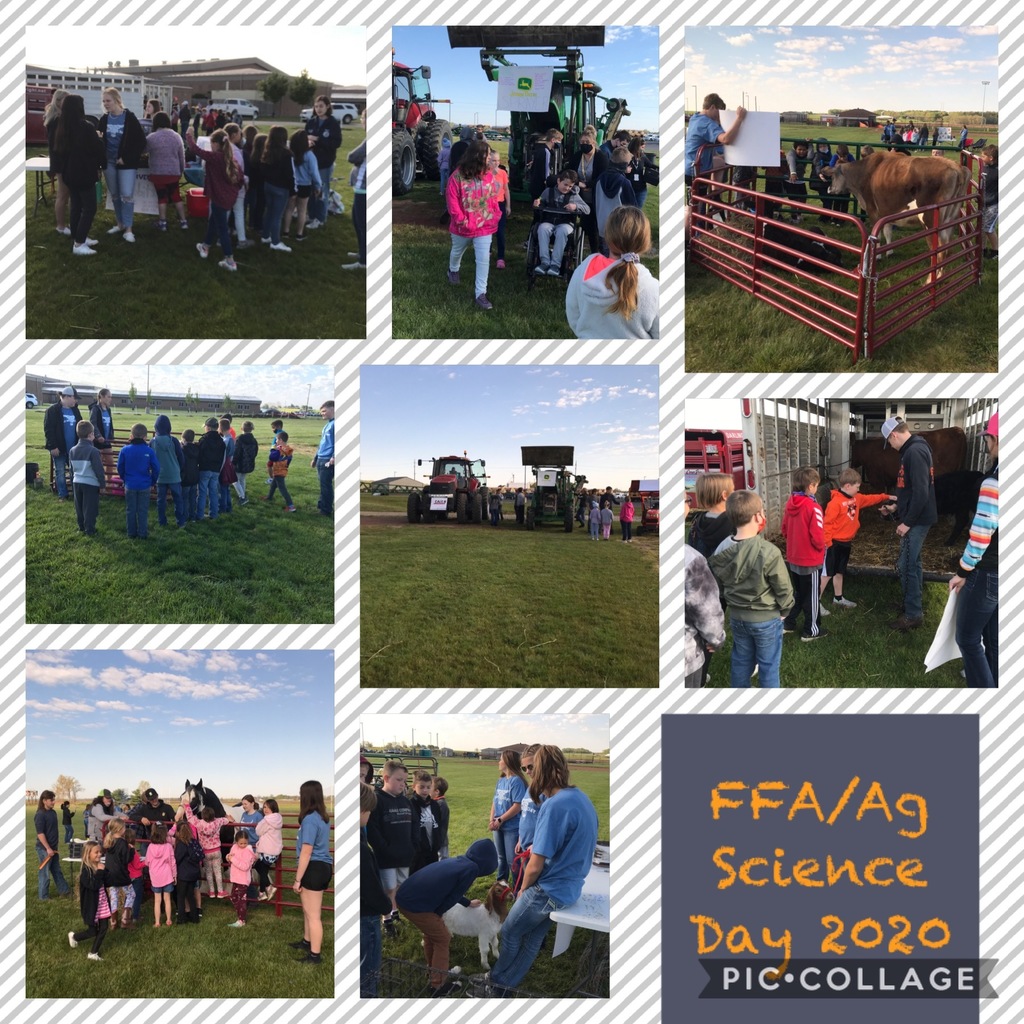 Do you know of a middle schooler interested in fall cheerleading? Tryouts will begin next Tuesday, May 18th at 3:00 in the auxiliary gym. A clinic will be held from 3-4:30 on Tuesday, and then tryouts will be Wednesday, 5/19, from 3-4:00 in the main gym.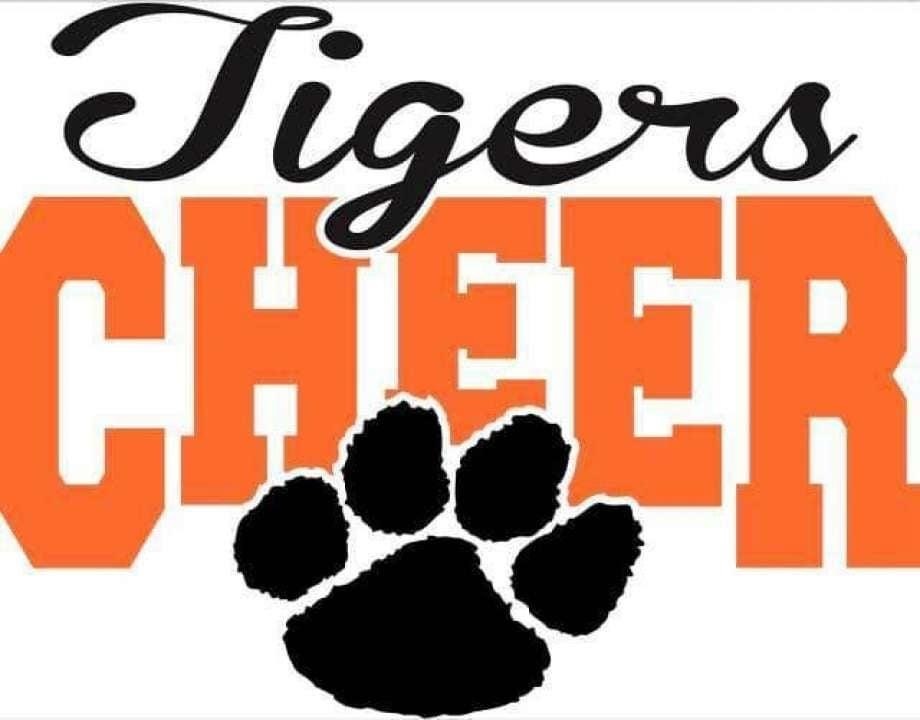 The WL-S Junior and Senior Prom was held on Saturday, May 8th. The traditional Prom March began at 5pm, followed by dinner catered by The Farmer's Daughter. In the days leading up to prom, excitement built through activities like a spirit week and prom court nominations. The following students were nominated for prom court: Prom Princess Naomi McGill Megan Adams Aubrey Williams Prom Prince Logan Saylor Dylan Lauck Owen Johnson Prom Queen Grace Estes Hannah Bowman Selena Weaver Kaylee LeVan Prom King Hayden Phillips Nicholas Burden Luke Hudson Prom royalty were crowned during 'A Night in Italy', the theme of this year's prom. Congratulations to Queen Hannah Bowman, King Hayden Phillips, Princess Naomi McGill and Prince Dylan Lauck!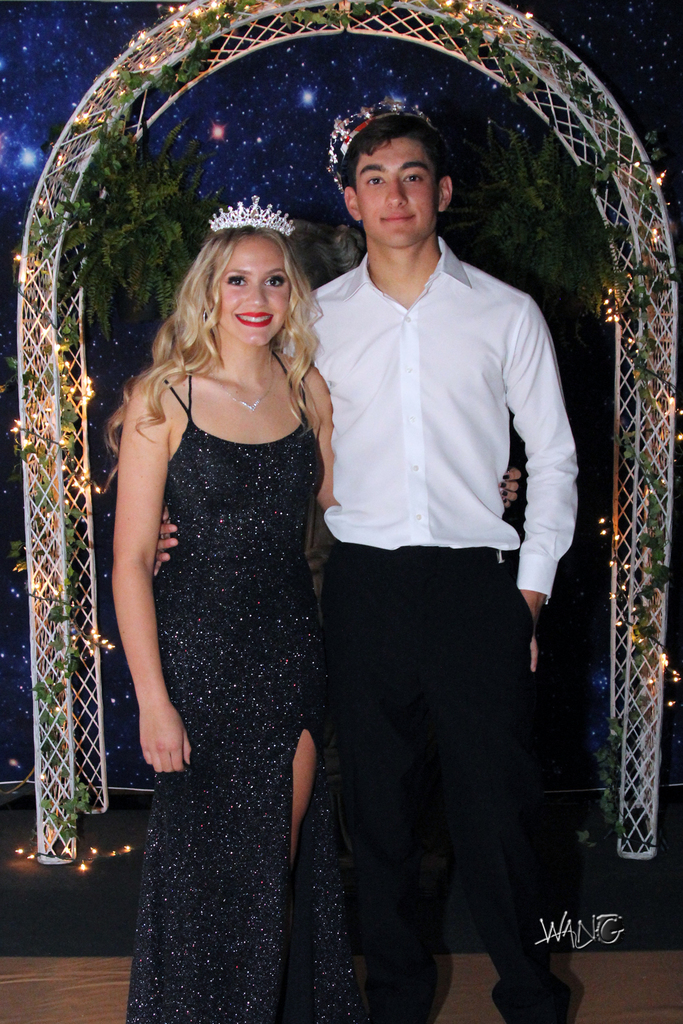 West Liberty-Salem seniors attended their annual Senior Awards Night on Tuesday evening. A record number of scholarships were presented totaling over $1.9 million. For a list of all scholarships and other highlights from the evening, please click visit the full article.
https://www.wlstigers.org/article/460891
Congratulations to the class of 2021!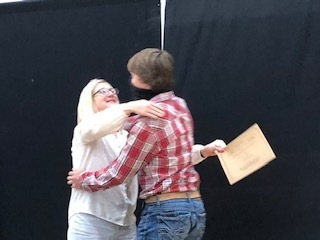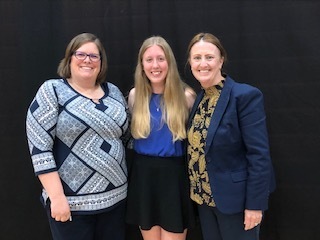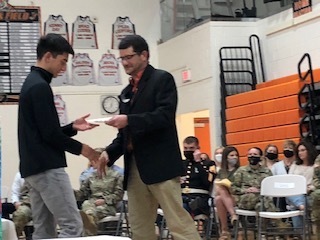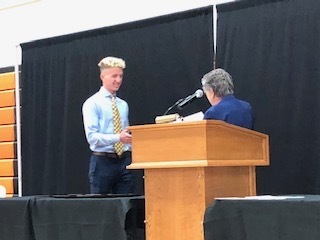 Senior band members took the stage for their final concert performance of the year last evening. Pictured with Band Director Mr. Fannin and Choir Director Mr. Henry are the senior band members Graham Higgins, Logan Campbell, Ashlie Spencer, Selena Weaver, Nate Aldo, Maria Henderson, Noah Cline, Japan Marchal.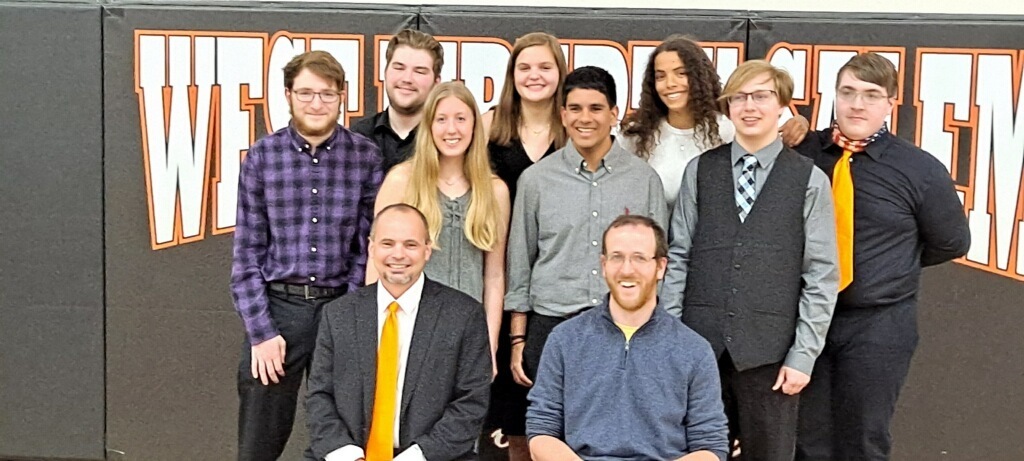 West Liberty-Salem Choirs will host their final performance of the year this Saturday evening. The performance is outdoors and open to the public. Please bring your own chairs. Parking and concert location are attached in the diagram. The concert begins at 5pm with the 6th Grade Tiger Choir followed by 7th Grade, 8th Grade, and High School Varsity Choir. HS Students need to arrive to the cafeteria by 4:15. All other students need to arrive to the cafeteria no later than 4:45. Wear black choir t-shirts and jeans.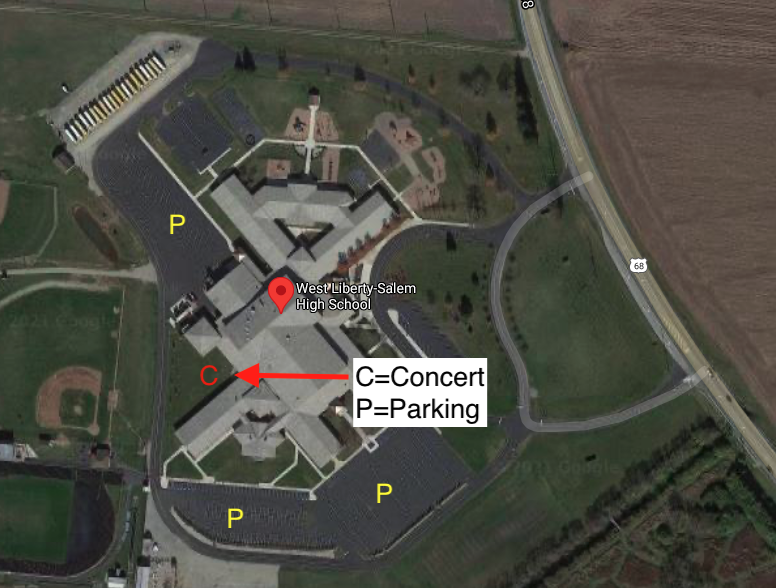 Check out this fun WLSAA raffle for a Splash Pad Party sponsored by the Splash Pad Committee and the Mad River Farm Market! Contact Amy for your tickets. Details are attached!

The West Liberty-Salem girls took the early lead on Day 1 of the Ohio Heritage Conference North Championships. Team Scores: 1st WLS 38, 2nd Mechanicsburg 36, 3rd Fairbanks 22 4th Northeastern 11, 5th (tie) Triad and West Jefferson 8 The Lady Tigers 4x800 relay team of Megan Adams, Ashley Yoder, Madison Bahan and Katelyn Stapleton got things started winning the event in new OHC record time of 9:28.26. Senior Selena Weaver also claimed an OHC individual title winning the discus with a throw of 106'02". Also scoring for the Tigers were: Lena Kauffman 2nd Place Pole Vault 7'0 Tina Douthwaite 4th Place Pole Vault 6'6 Mandilyn Weaver 4th Place High Jump 4'8" Claire Longshore 5th Place High Jump 4'2" Kenzie Bahan 6th Place Discus 77'1" Qualifying for Friday's finals were: Grace Estes 100 meter dash 13.14 Kaylee LeVan 100 meter dash 13.39 Emily Hollar 400 meter dash 59.24 Madison Bahan 400 meter dash 1:00.73 Emily Hollar 200 meter dash 26.61 Mallory Bostick 200 meter dash 28.64 Thursday's finals will begin with field events at 5:00 p.m. and running events at 6:00 p.m.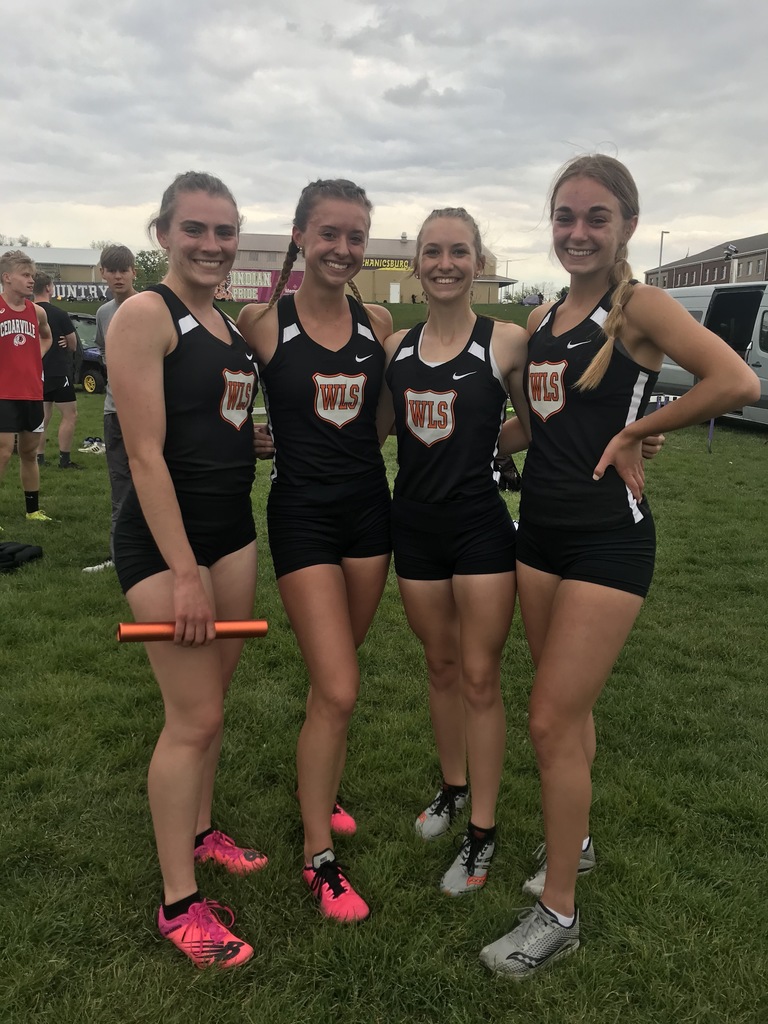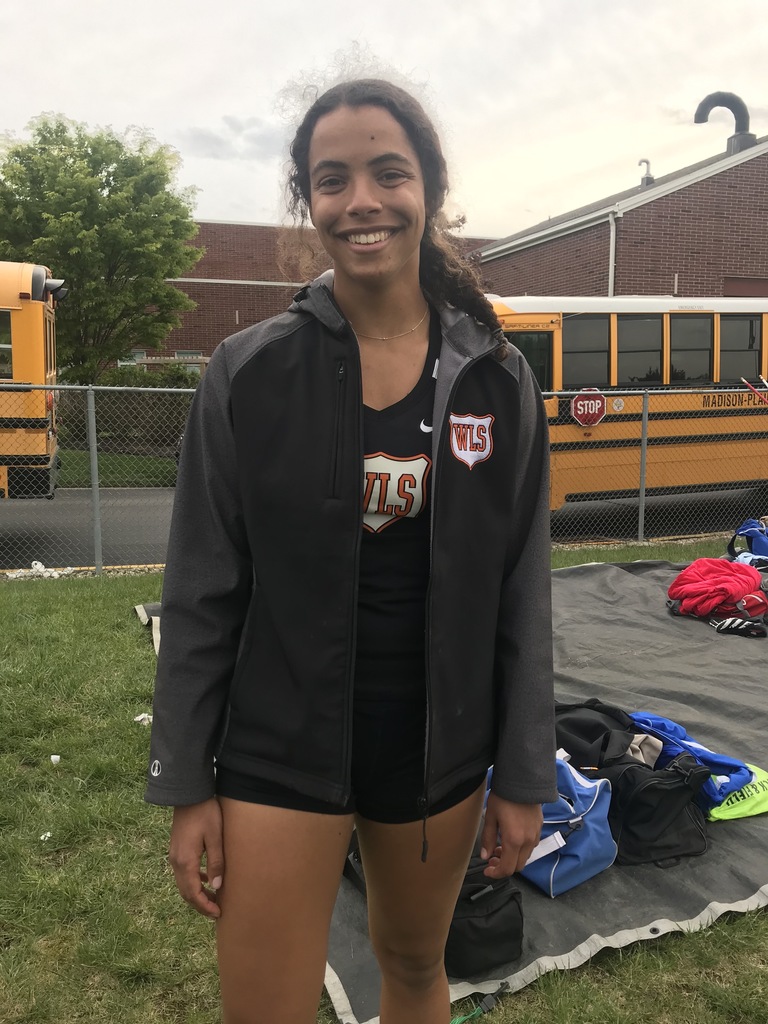 Breakfasts of Champions hosted their annual ceremony this morning to honor fourth and fifth grade highest honor roll students. For the full story, and list of students honored, click here!
https://www.wlstigers.org/article/458748
Congratulations to all of our students who attended!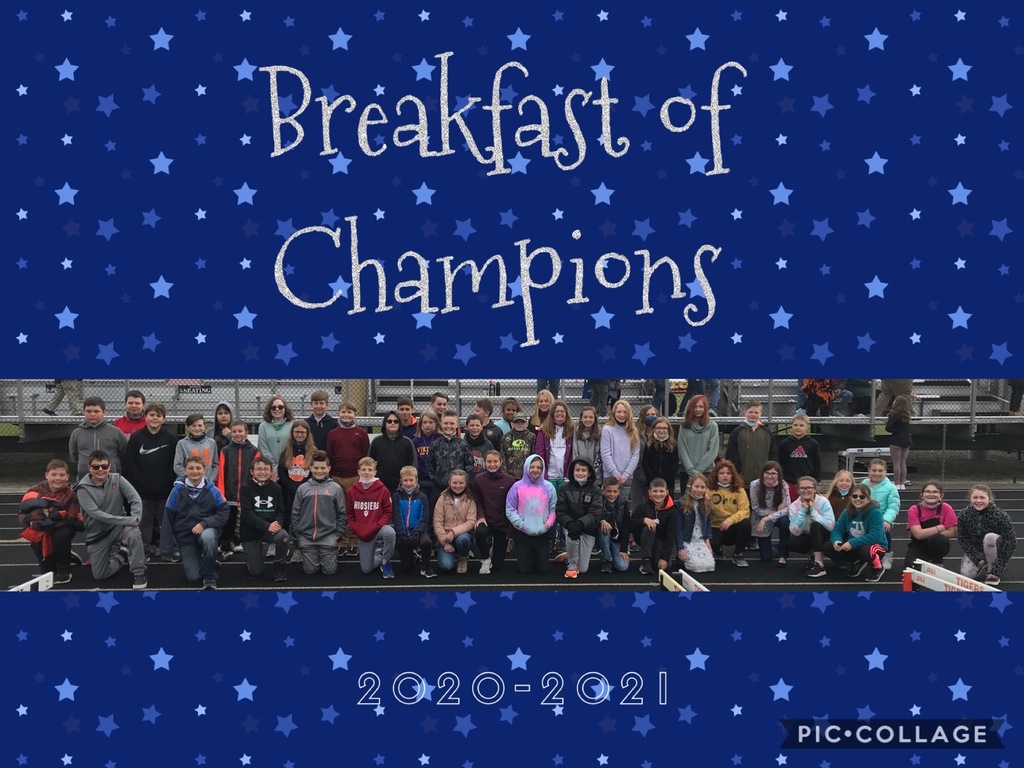 Hello WLS Families, Community Health & Wellness Partners will be offering free sports physicals at West Liberty-Salem Schools on Wednesday, May 19 from 3:00-5:00 pm. Appointments will be scheduled every 5 minutes, but the appointment itself will last about 30 minutes. There is ONE FEMALE and ONE MALE appointment available during each 5 minute increment, so please be sure to sign up for the correct spot at this link if interested:
https://signup.com/go/CdNJAji
. Please obtain sports physical paperwork from the AD's office or stop by the nurse's office. ALL paperwork must be completed prior to appointment time.

Let's give a big senior shout out to four of our awesome seniors! Congratulations Cooper, Maria, Graham, and Emma!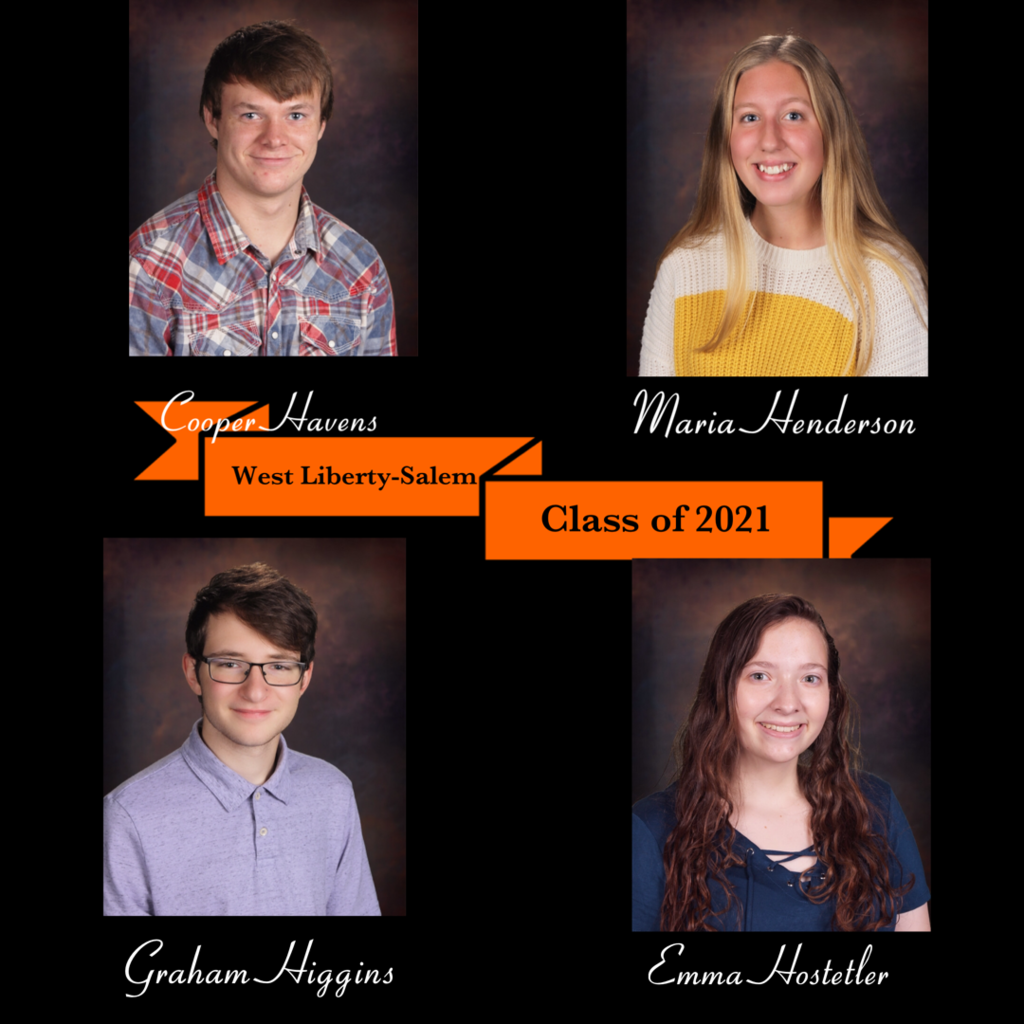 Attention Seniors Considering a GAP year!! Logan County United Way will be hosting an 'AmeriCorps VISTA Year of Service Opportunity'. This is a formal 40-hour/week internship position that runs from July, 2021 through June, 2022. The person who becomes our VISTA will be immersed in a range of fundraising, marketing, programming, and special event activities, helping to build the capacity of our organization while accumulating a wealth of experience for a potential career in the non-profit sector. There are benefits, including a living allowance, and an end-of-service award that is either a lump sum payment OR a larger payment that goes toward further education. Visit this link to learn more or apply:
https://www.uwlogan.org/americorps-vista-service-opportunity-0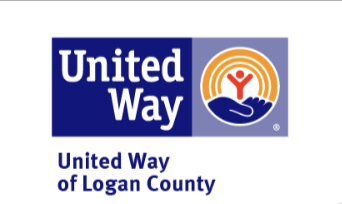 Youth football registration is set for June. Mark your calendars!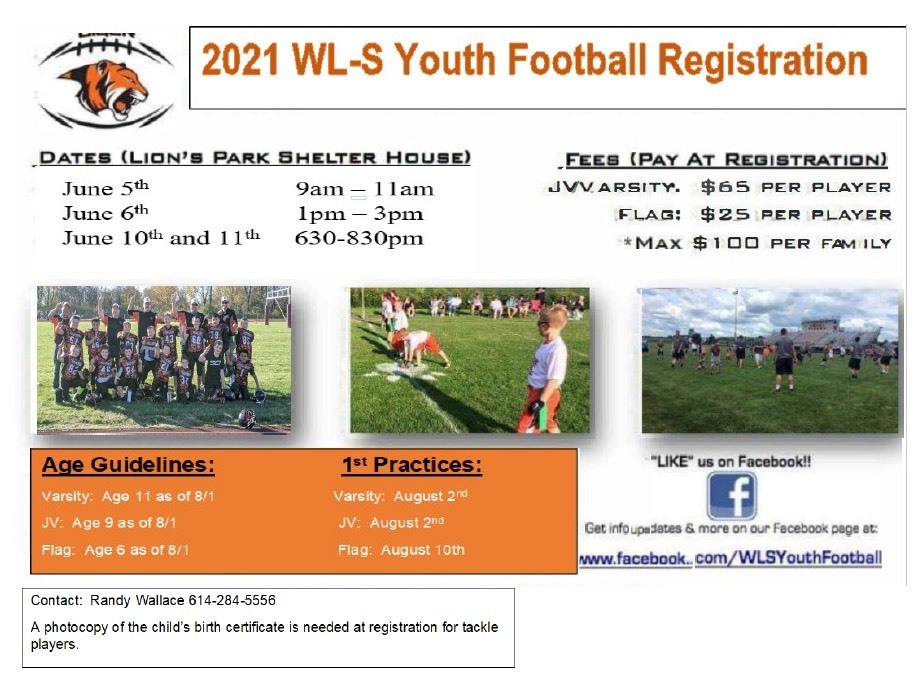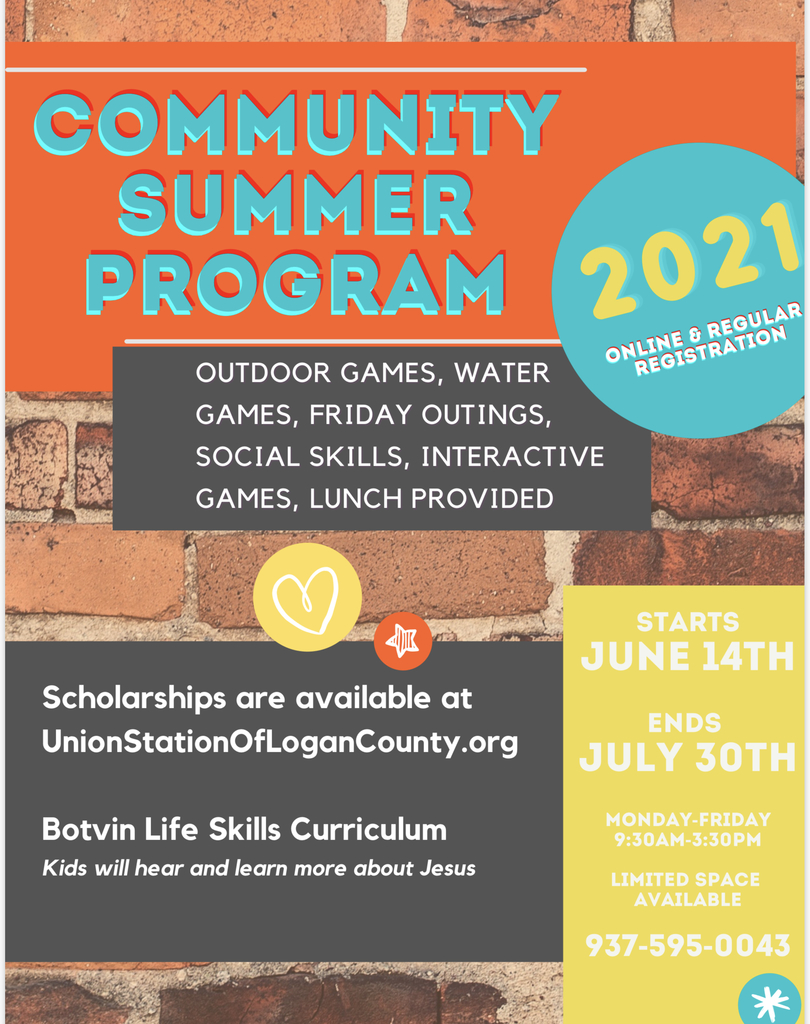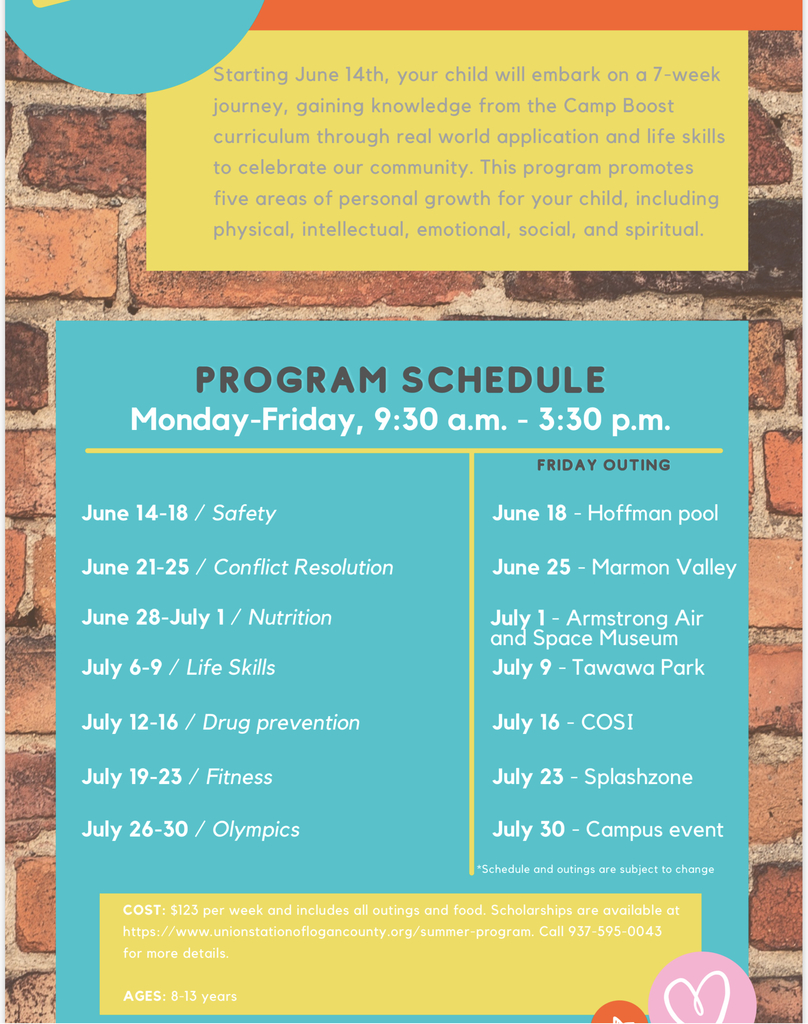 The West Liberty-Salem girls track and field team hosted the Tiger Invitational sponsored by Reliant Mechanical, Inc. Friday evening at Tiger Stadium and placed first out of nine teams. What a way to celebrate senior night! Team Scores: 1st WLS 169.5, 2nd Versailles 105, 3rd Botkins 85, 4th Ben Logan 82.5, 5th Lehman Catholic 67, 6th Northwestern 46, 7th Graham 42, 8th Bellefontaine 39.5 9th Bethel 22 Kiersten Franklin of Lehman Catholic was named meet MVP. The Lady Tigers grabbed nine first place finishes with the 4x800 relay team of Megan Adams, Ashley Yoder, Madison Bahan and Katelyn Stapleton setting a new meet and stadium record in 9:36.99. Megan Adams also set a new stadium and meet record in the 3200 meter run with a 11:14.22. Also placing first for WLS were Kaylee LeVan in long jump (15'06.75"), Emily Hollar in the 400 meter dash (:58.35), Katelyn Stapleton in the 800 meter run (2:22.66), Ashley Yoder in the 1600 meter run (5:30.94), the 4x100 relay team of LeVan, Stapleton, Lilly Weaver and Grace Estes (51.71), the 4x200 relay team of LeVan, Estes, Bahan and Hollar (1:47.78), and the 4x400 relay team of Bahan, Stapleton, Estes, Hollar 4:09.38. Second place finishes included Selena Weaver in discus (109'10" Career PR), Grace Estes in the 100 meter dash (12.97 Career PR), Addison McAuley 1600 meter run (5:31.11), Hollar in the 200 meter dash (26.70) and Claire Longshore in the 300 meter hurdles (50.42). Finishing third (tie) were Selena Weaver in shot put (32'09") and Mandilyn Weaver High Jump (4'08"). Fourth place finishers included Lilly Weaver Long Jump (14'11.5") and Madison Bahan 400 meter dash (1:03.05). Finishing fifth were Kaylee LeVan in the 100 meter dash (13.49), the B team 4x100 relay of Hannah Bowman, Kerrigan Burgel, Megan Hollar and Ashley Good (55.58) and Taylor Kennedy in the 3200 meter run (12:47.67). Sixth place finishes included Mallory Bostick 200 meter dash (28.87) and Tina Douthwaite in pole vault (7'06"), and placing seventh were Sophia Hardwick in the 100 meter hurdles (18.98) and Lena Kauffman in the pole vault (7'06"). WLS will compete in the OHC Championship prelims this evening at Mechanicsburg with finals being held Thursday. Photo credit: John Coffman WLS Seniors Kaylee LeVan Jace Wade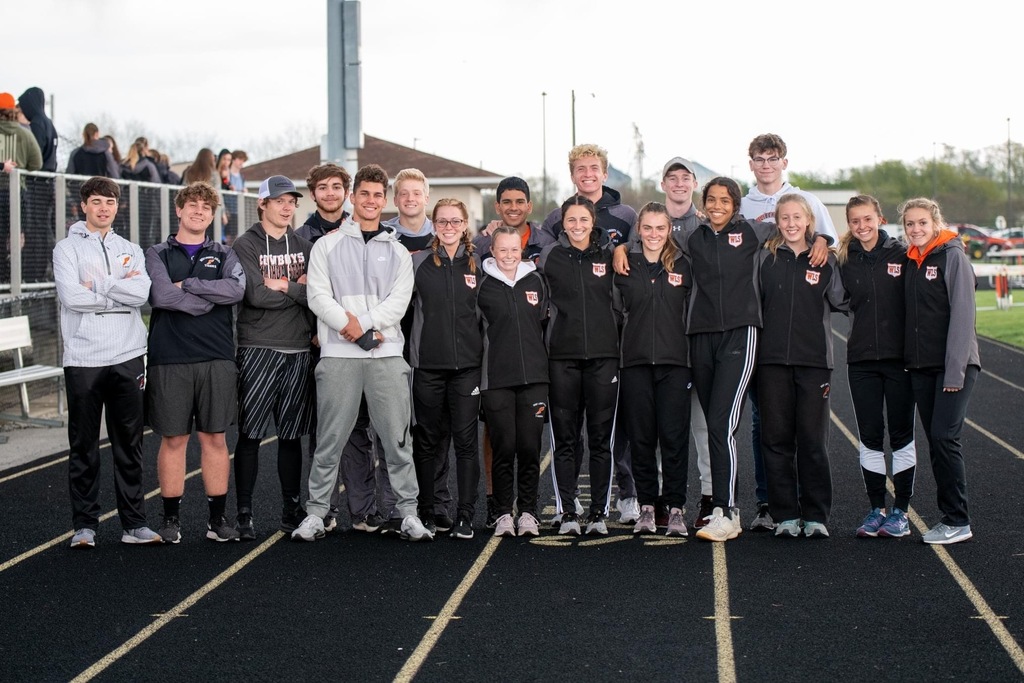 Hello families, Due to patchy dense fog in our area, WLS is on a two hour delay for today, Monday May 10th. School will start at 9:40 for MS HS and 9:45 for the Elementary.