Hello, Please use the south entrance this afternoon if you are attending an activity at the school. you may use this drive to park in student lots or parking lots behind the school. Please do not use the main entrance or grass to drive or park on this afternoon. Thank you, Kraig Hissong

The West Liberty-Salem cross county program will sponsor its annual Big Orange Running Club July 12th-August 12th at Lions Park in West Liberty. The club is free and open to grades preschool through 6th grade. Participants do not need to attend West Liberty-Salem to participate. Registration and more information is available at
https://www.bornandracedinwestliberty.com/big-orange-elementary-running-club.html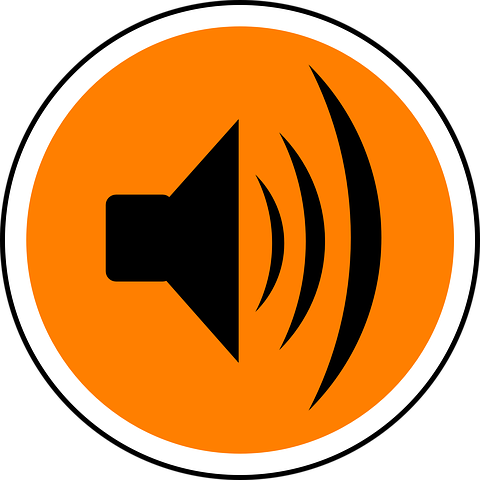 The Logan County Little League All Stars hit the road today to play in the Little League State tournament for a chance to play at the Little League World Series! The team include 8 WLS students! Help us wish them luck! If you'd like to follow their journey, like the Logan County State Little League-Intermediate Facebook Page! The team includes Cooper Crouch, Braden Hershberger, Aiden Hull, Dallas Koons, Reese Oder, Tucker Searles, Jaxon Snipes, Dawson Stevenson, Carson Vesey, Sutton Wilcoxon, and Levi Yelton.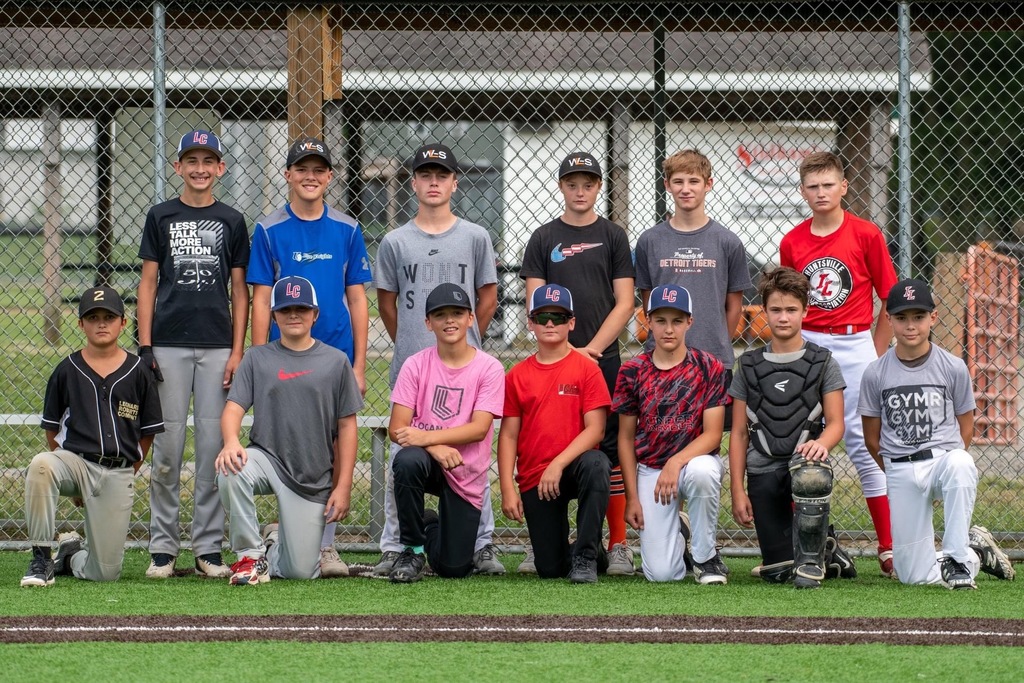 Girls and Boys all-area track and field teams have been named. Congratulations to Emily Hollar, female athlete of the year, and to Maddie Bahan, Grace Estes, Kaylee LeVan, Selena Weaver, Megan Adams, Lilly Weaver, Josh Spinner, Tate Yoder, Isaac Brown and Dylan Lauck.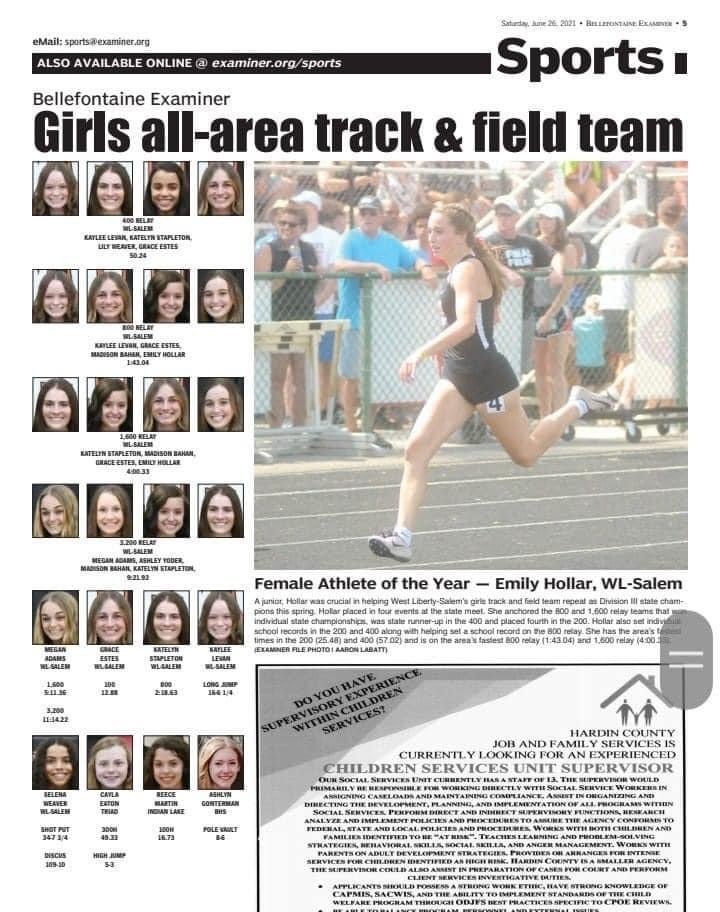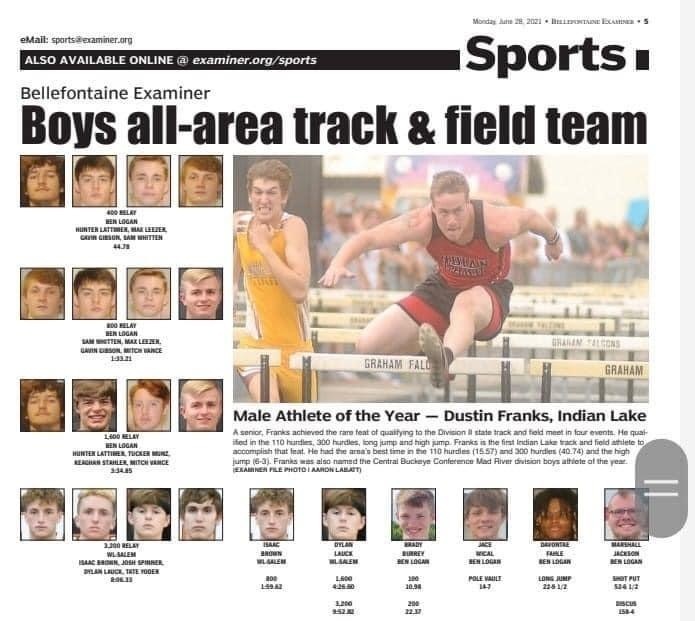 What's a better way to cool down after conditioning than jumping in the river? We can't think of one either! Great workout, guys!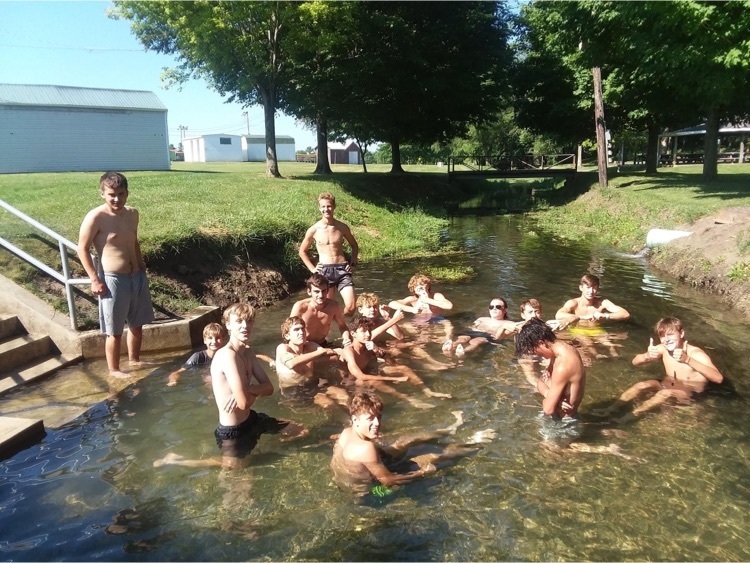 Don't slave over a hot grill! Give your kitchen break! Give the family cook a rest! Come out and support the WLSAA at Lincoln & Main tomorrow when 10% of your meal will support our student athletes! See you there!!

West Liberty mayor, Jill McKelvey proclaimed June 28th, 2021 the "Day of the Tigress" in honor of the state champion West Liberty-Salem girls track and field team. "As a community we are proud of the honor you have brought to your school and the village of West Liberty," said Mayor McKelvey as she addressed the the team at Monday's village council meeting. After the recognition the team and their families were given a tour of the West Liberty Town Hall Opera House by West Liberty Historical Society member, Jennifer Schwaderer. "We are honored to be recognized by Mayor McKelvey and the village council," said WL-S head girls track and field coach Ann Vogel. We take pride in representing not only our school, but our community at the highest level. We believe the support the community gives us is a big reason for our success." Pictured from left to right: Mayor Jill McKelvey, Coach Ann Vogel, Grace Estes, Emily Hollar, Megan Adams, Ashley Yoder, Madison Bahan, Katelyn Stapleton and Lilly Weaver. Kaylee LeVan was unable to attend. Photo credit: John Coffman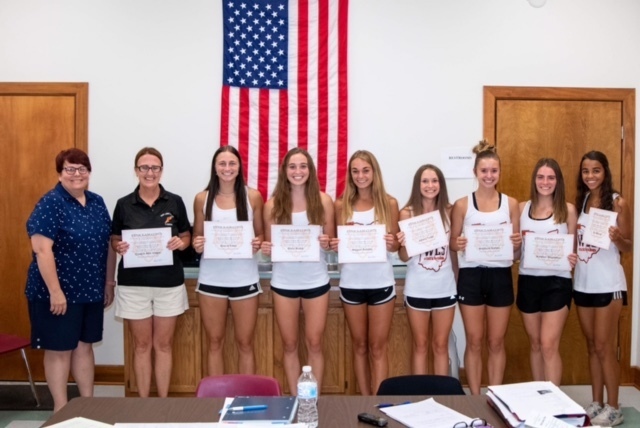 Our athletes begin conditioning for fall sports this week. We are looking forward to the upcoming seasons! Go Tigers!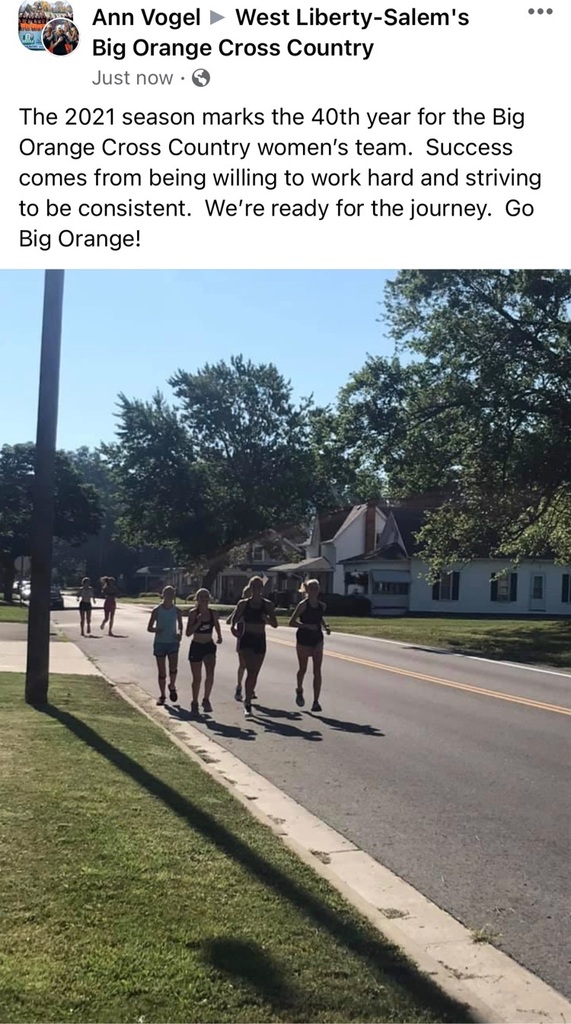 Do you have a child in third thru eighth grade interested in volleyball? Check out this camp opportunity this summer with the Tiger volleyball team! Join us!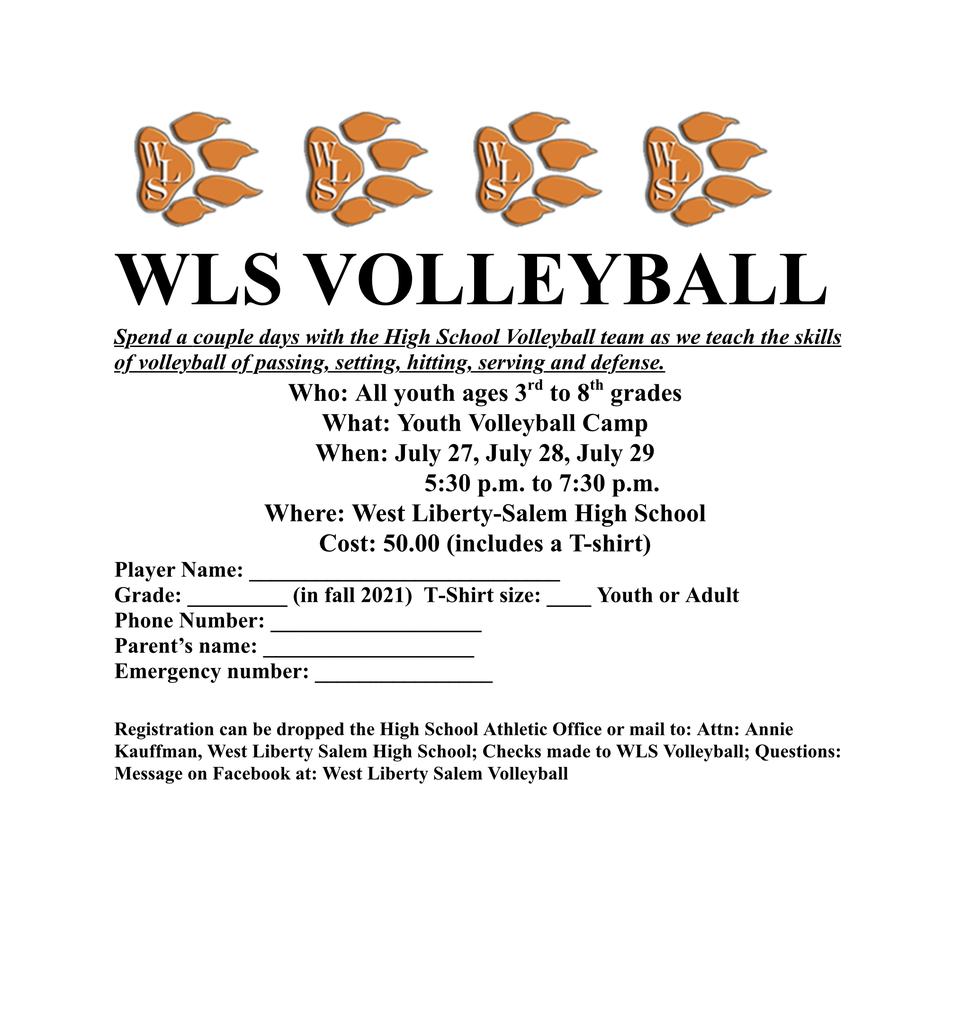 The West Liberty-Salem State Champion Track and Field team was recognized today at the Ohio State House by Senate President Matt Huffman. Six of the eight state champion athletes were able to attend the ceremony including Lilly Weaver, Emily Hollar, Maddie Bahan, Katelyn Stapleton, Megan Adams, and Ashley Yoder. Unable to attend were Grace Estes and Kaylee LeVan. The girls were accompanied by coaches Ann Vogel and Mandy Lauck, as well as Aaron Hollar, Jake Vitt, Kraig Hissong and board members Dave Cline and Pat Adams.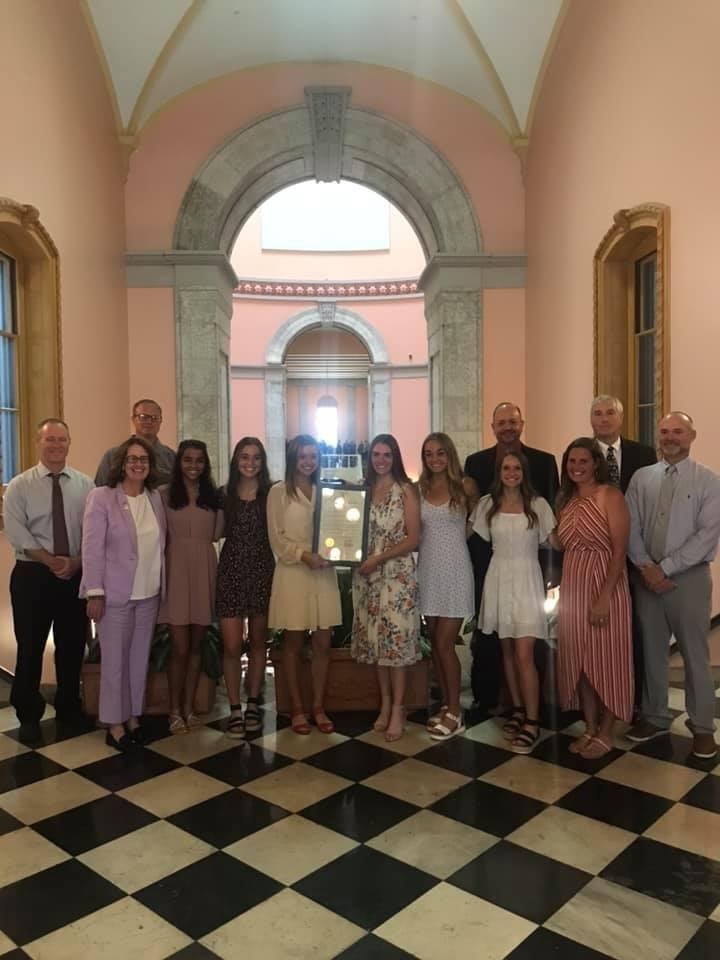 The West Liberty-Salem Big Orange Cross Country team is hosting the 44th Annual BOSS Summer Run on Saturday, August 14th at Lions Park in West Liberty. The Youth One Mile Fun Run will begin at 8:30 a.m. and the 5K race will kick off at 9:00 a.m.
https://runsignup.com/Race/OH/WestLiberty/BOSSSummerRun

The West Liberty-Salem girls track and field team won its second consecutive DIII State Championship title Saturday at Westerville North. Team scores (top 10): 1st WLS 52, 2nd Mt. Gilead 42, 3rd (tie) Margaretta & Seven Hills 32, 5th Lehman Catholic 29, 6th Colonel Crawford 20, 7th Crooksville 18, 8th Leipsic 17, 9th Madeira 16, 10th (tie) Minster, Liberty Center, Coldwater, Ayersville 15 The Tigers had two state champion relay teams with the 4x200 team of Kaylee LeVan, Grace Estes, Madison Bahan and Emily Hollar winning in 1:43.04 and the 4x400 team of Katelyn Stapleton, Estes, Bahan and Hollar winning in 4:00.33. WLS took two second places with their 4x800 team of Megan Adams, Ashley Yoder, Bahan and Stapleton 9:21.92 and Emily Hollar in the 400 with a 57.02 Placing fourth were Megan Adams in the 3200 in 11:17.96 and Emily Hollar in the 200 25.91. Katelyn Stapleton placed sixth in the 800 with a 2:18.63. The 4x100 relay team of LeVan, Stapleton, Lilly Weaver and Estes took seventh 50.24, and Ashley Yoder rounded out the placers finishing eighth in the 1600 5:11.69.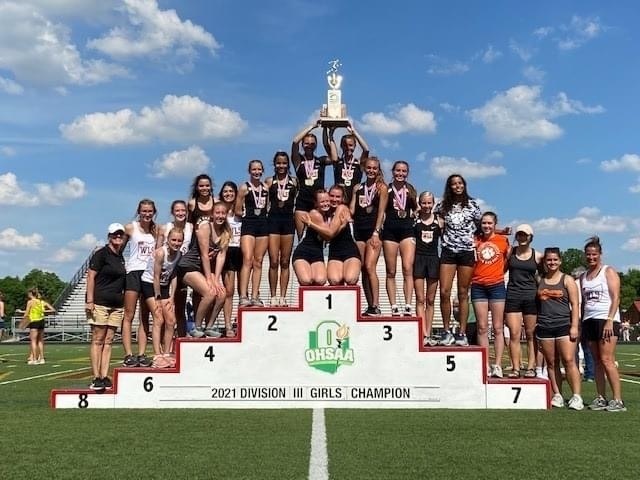 WLS girls track and field team - 2021 OHSAA Division III State Champions!!! 🙌🏼🎉 There will be a parade this evening to celebrate! Join us in welcoming the STATE CHAMPS home! The parade will begin at the cemetery at 6:40 and end at school. Plan to come out and celebrate with them!

The West Liberty-Salem boys track team finished their season Saturday at the Division II OHSAA State Track and Field Championships held at Pickerington North High School.   Dylan Lauck finished 14th in the 1600m in a time of 4:30.59.    Isaac Brown finished 13th in the 800m in a personal record time of 1:59.62.   We are extremely proud of the boys and the fantastic season they had! Go Tigers!

Look how excited one of our new kindergartners is to join her brother and sister at school next year!! We had a great time at kindergarten screening this week! If you live in the district and missed it, don't worry! Give us a call to schedule for the make up date!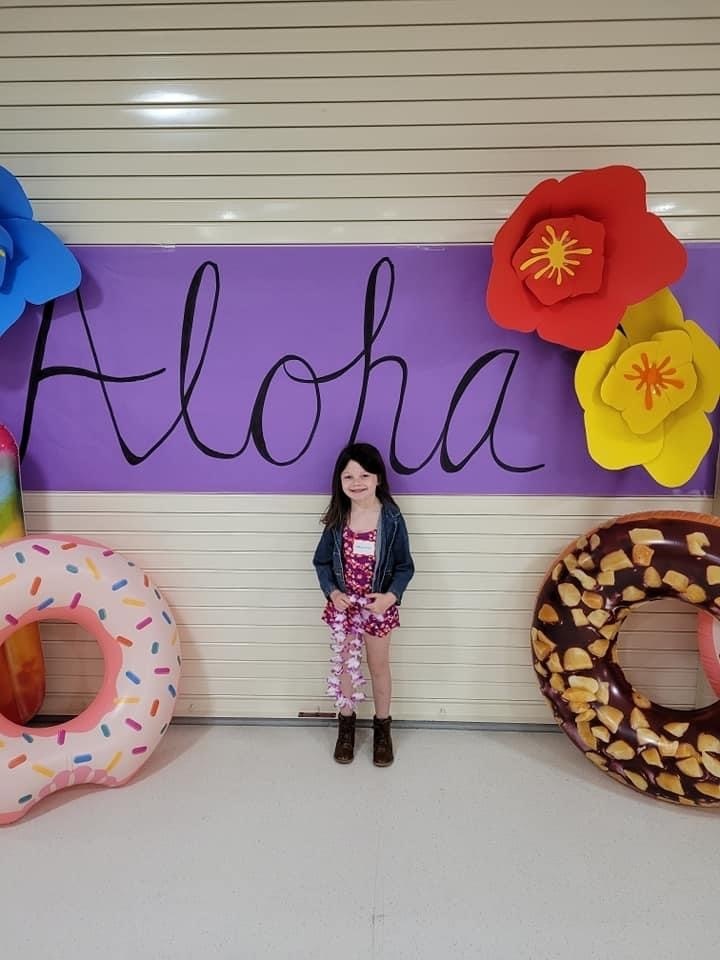 And they're off! Good luck at State! Photo credit: John Coffman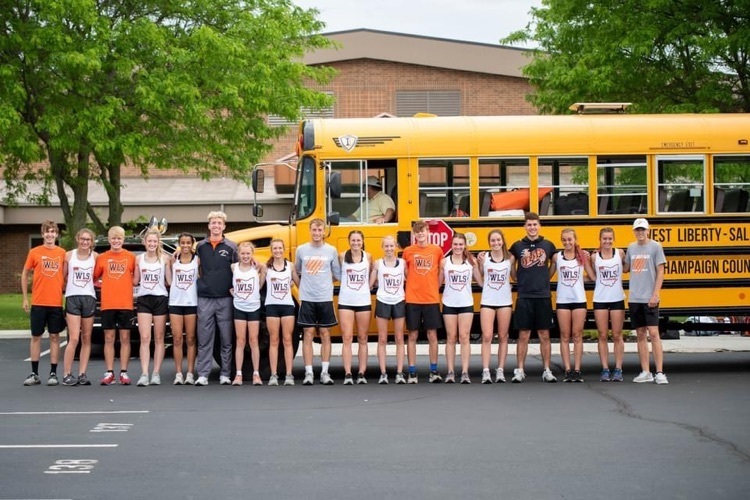 Do you have a little Tiger in grades 3-6 interested in cheer? Sign ups are 6/5! Check out the flyer for full details!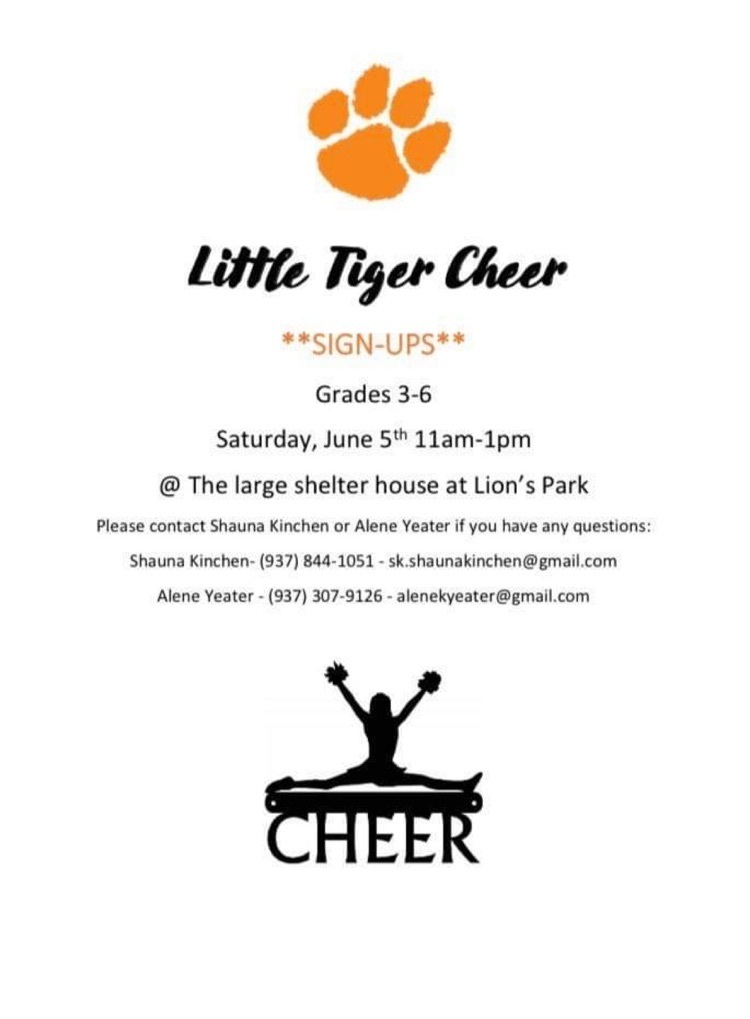 Do you have a young writer interested in expanding their creative writing skills this summer? Writers Rule is a fun and creative group that is designed to encourage young writers to freely write for enjoyment and not with the constraints of grades or homework. We use exciting writing prompts, activities, and games to strengthen and improve the skills of these students. The flyer with full details is attached!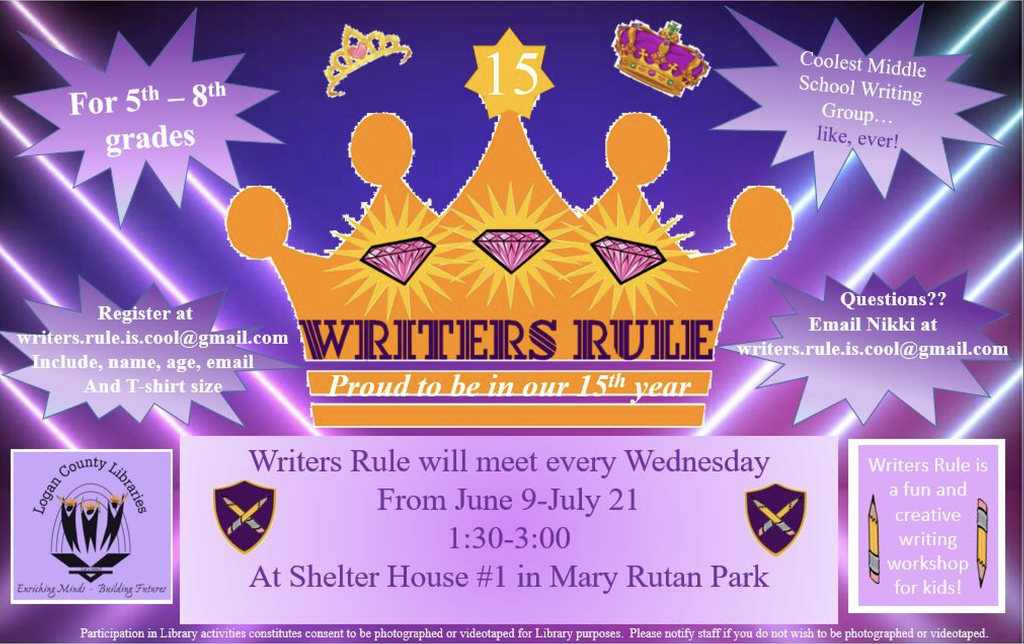 West Liberty-Salem invites the community to join us in celebration at the graduation ceremony for the Class of 2021. The ceremony will be held at the stadium tonight, Sunday May 30th, at 7:00 PM. Graduates and staff will be seated on the field. Families, friends and community members are welcome to sit in the bleachers or folding chairs on the track. There is no limitation on attendance, so please consider coming and celebrating the class of 2021!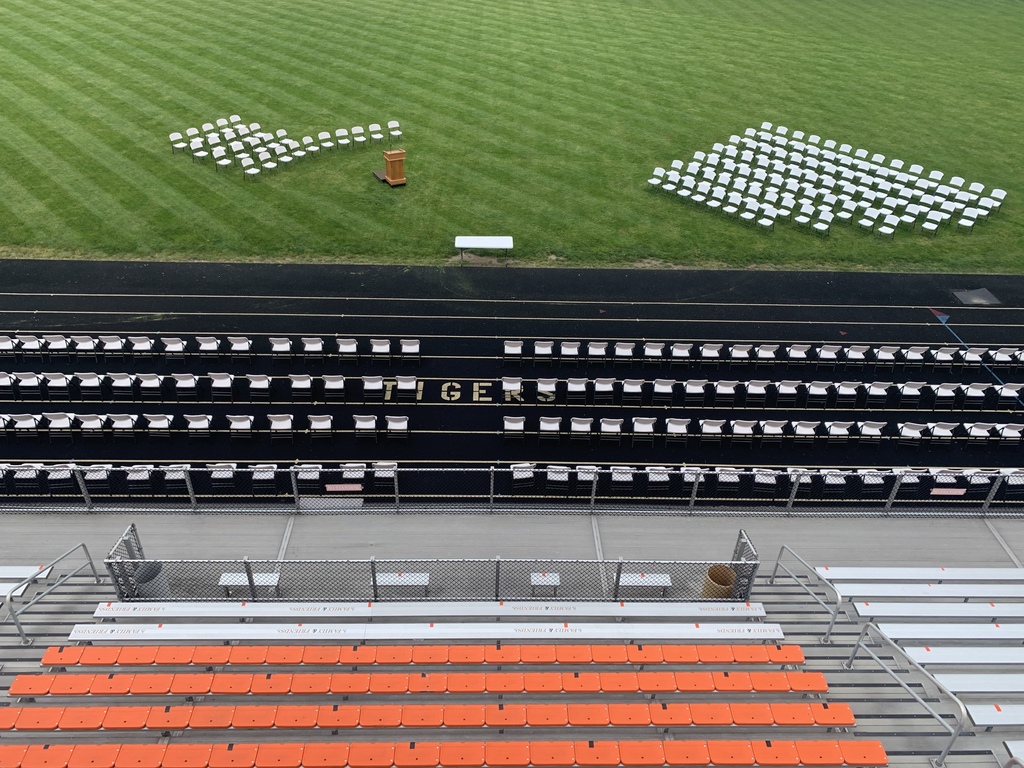 It's time for the last senior shoutout for the Class of 2021! Congratulations and best wishes as you embark on the next steps in your journey! You did it!