Don't forget! Tomorrow is elementary picture day! You can now order photos online without the hassle of sending money to school with your student. You can always order the traditional was as well. Attached is a link to order or preview if your order form is lost or misplaced.
https://my.lifetouch.com/mylifetouch/

Our high school volleyball team will be featured tomorrow at 7pm on Peak of Ohio's Chalk Talk. You can catch the live version on 98.3 or OnDemand by visiting their website. Just click the OnDemand tab after the show has been recorded! Go Tigers!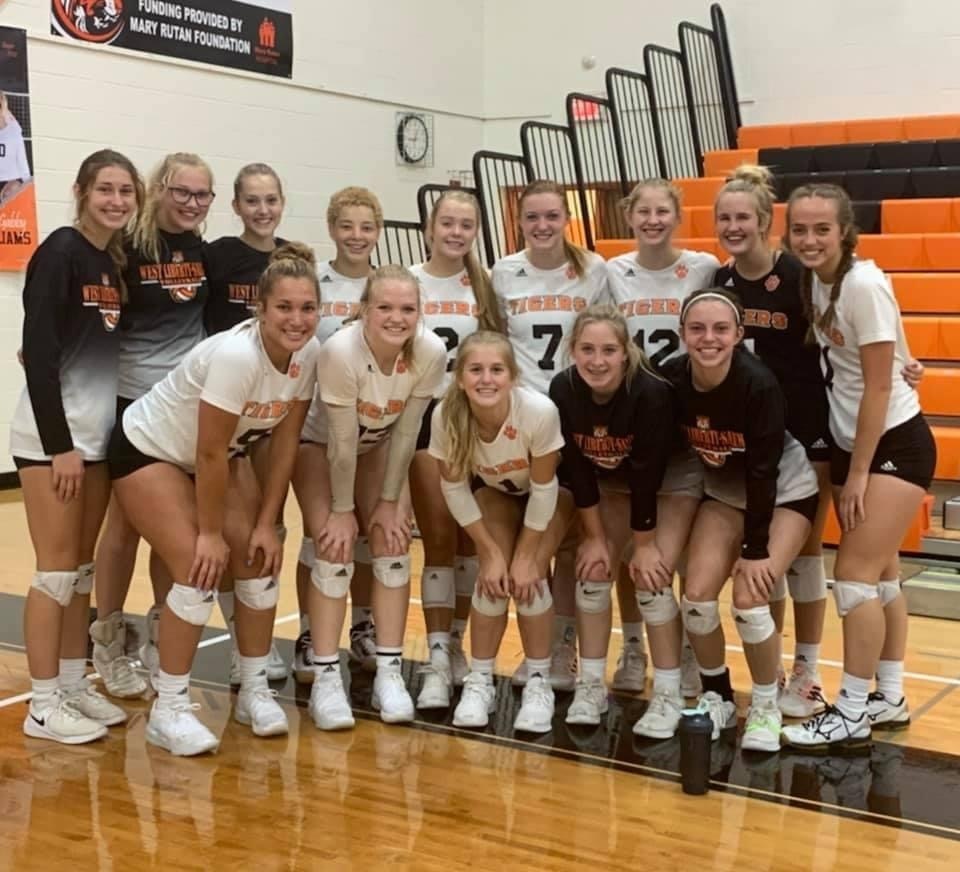 West Liberty-Salem Board of Education will host a 'Meet the Candidate; Community Q&A', on Monday, October 25, 2021 from 6-7:30PM. Hear from the six candidates running for three available seats on the West Liberty Salem Board of Education. The event will be held in the high school cafetorium. There is limited seating of up to 250 people, but a livestream viewing option will be available on our district website. If you have questions for your candidates, please bring them written and give to the moderator prior to the start of the event. See you there!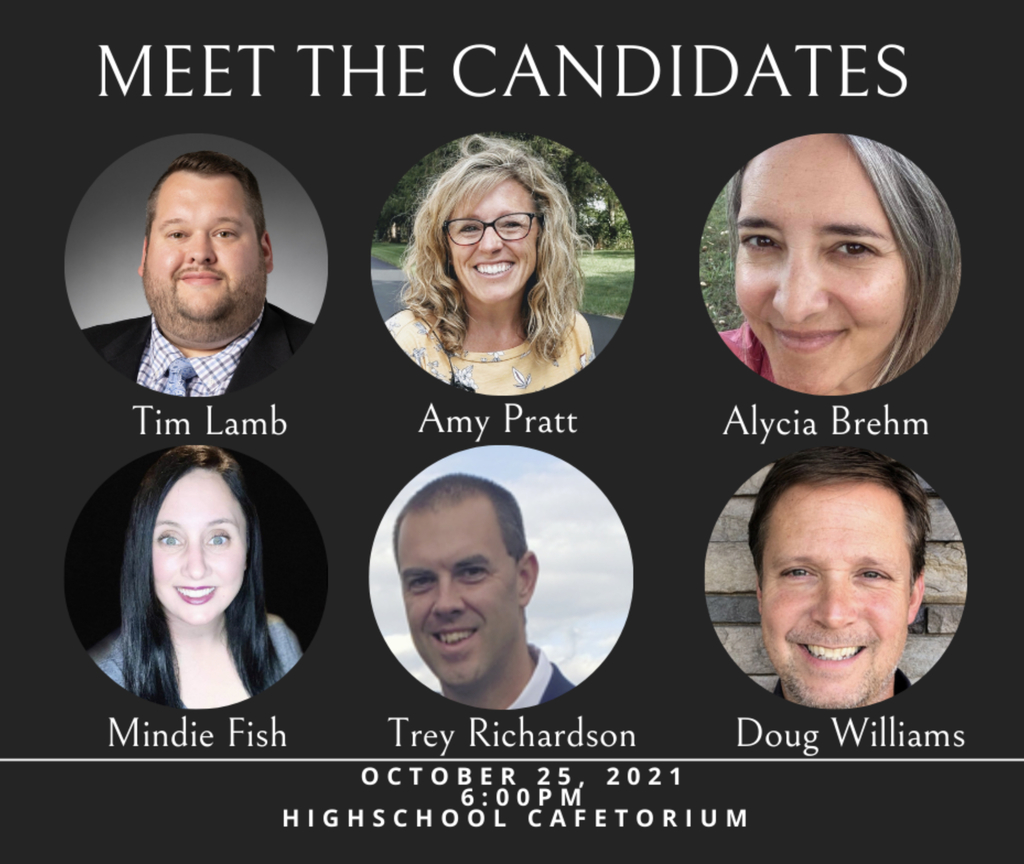 First graders in Mrs. Stayrook's class met Mrs. Johnson's fourth grade book buddies this morning. The book buddy program offers first graders extra reading time, while learning to read out loud with an older friend. Fourth graders help students sound out words, help build reading confidence, and learn mentoring skills! First and fourth graders have been partnering for many years and the program goes on for the duration of the school year. The first graders really enjoy getting to know older students and our fourth graders love the sense of responsibility and having the younger ones look up to them!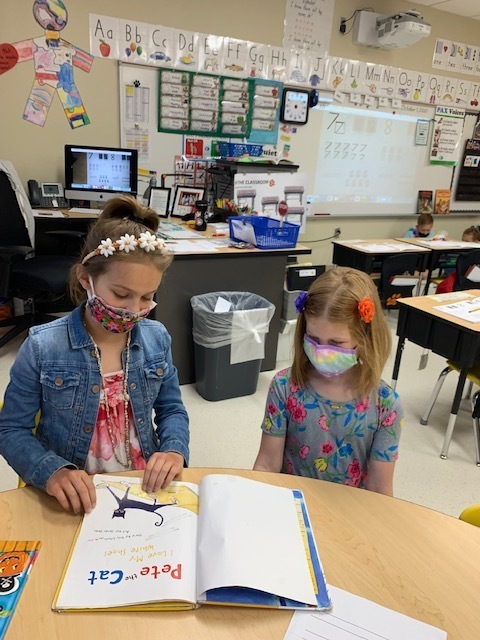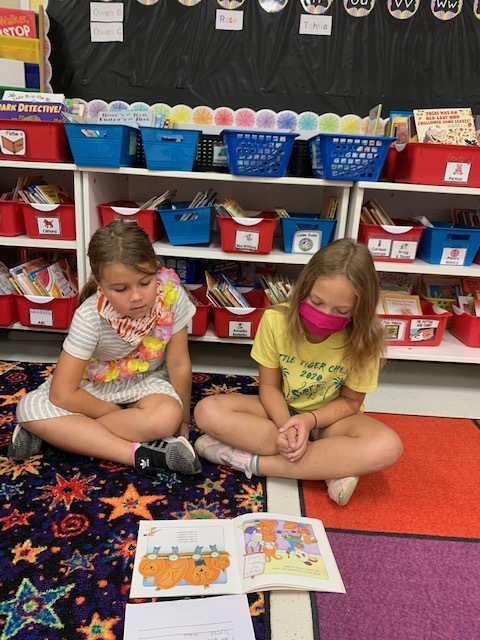 🏈🏈🏈🏈Do you want to guarantee you have some of the best seats in the house for Friday's homecoming game? Click the link and reserve your seat now!! (You'll still need to buy a game ticket or show your season pass at the gate.)
https://one.bidpal.net/homecomingreservedseats/welcome
Go Tigers!

Tiger up for Tiger spirit day! Wear your favorite spirit wear tomorrow and show your Tiger pride! Have a great evening!

**Please note: there is a time change from earlier communication for Pregame festivities. Pregame will start at 6:15. West Liberty-Salem will host our annual Homecoming parade and bonfire on Thursday evening beginning at 6:30pm (parade line up begins at 5:30 or when you're coach/advisor told you to arrive). We would like to invite the community, our families, and alumni to head downtown and support our student floats, king and queen candidates and homecoming court attendants. The parade, led by Grand Marshall Kathy Smith and the '21 Homecoming Court, will feature floats with fall sports, the Tiger Marching Band, middle school and rec soccer teams, and student council to name a few! The parade leaves the park and will head down Pickrelltown Road, turn left on Main Street heading south through downtown, and left at the Shell Station on Baird Street returning to the park. Immediately following, the community is invited to attend a bonfire at the park! The band will play, and the cheerleaders and team are ready to get everyone excited for the weekend! WL-S will host a pregame ceremony beginning at 6:15 Friday evening. Tiger Stadium gates open at 5:30. The evening begins with homecoming court in the parade of Jeeps followed by crowning your 2021 Homecoming King and Queen! Kick off against West Jeff is at 7 pm. The homecoming dance is set for Saturday evening from 8-11. We hope you are looking to a fun weekend in our community! Thank you to Alise Photography for taking our homecoming photos. And, once again, congratulations to our Homecoming Court. Front L to R: Teagan Boyd, Megan Hollar, Emily Hollar, Aubrey Williams, Grace Winters, Megan Adams, Allyson Gaver and Brittany Neer. Back L to R: Owen Johnson, Logan Saylor, Isaac Reames, Holden Shafer, and Clayton Fissel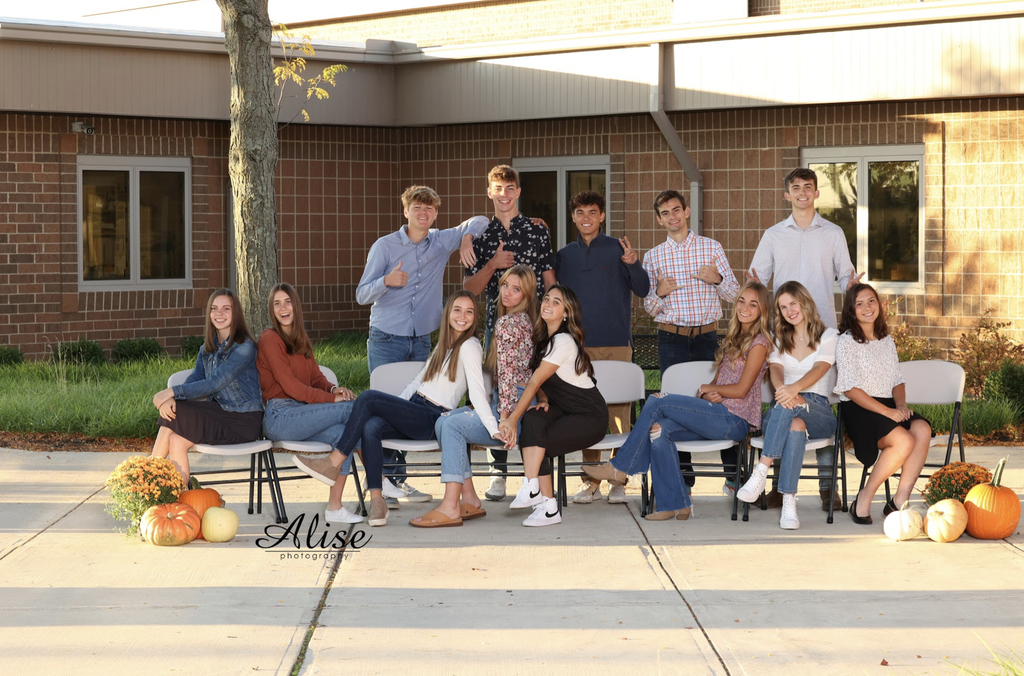 Sneak peak of the Homecoming Court photo shoot this morning.......Stay tuned for more!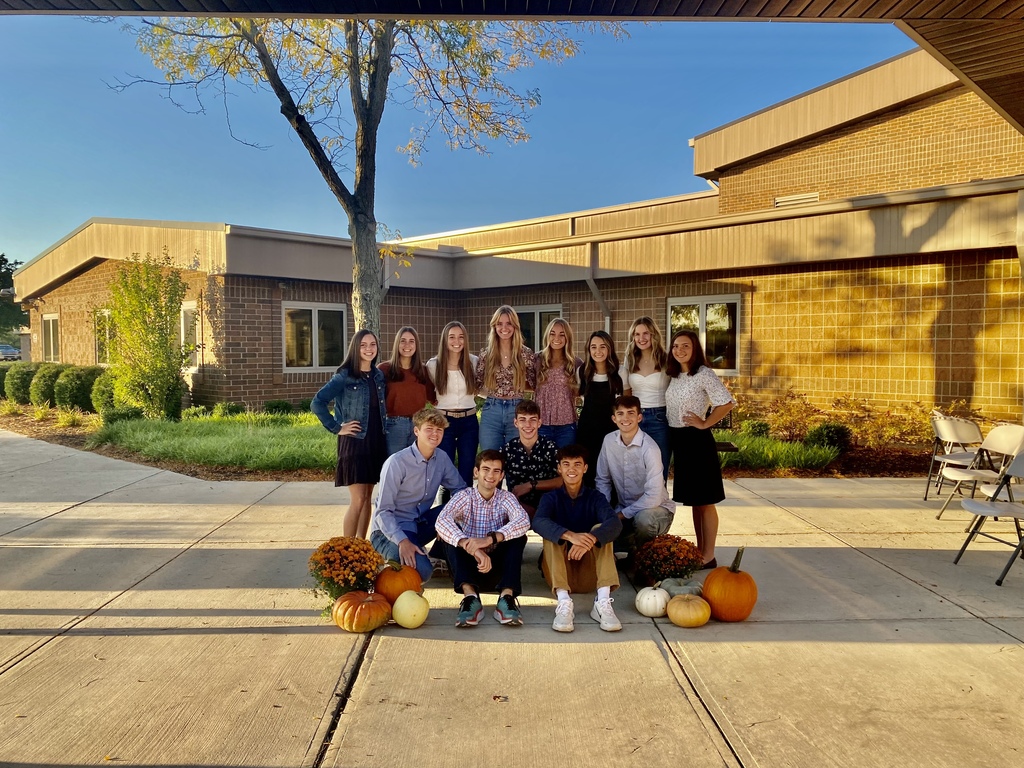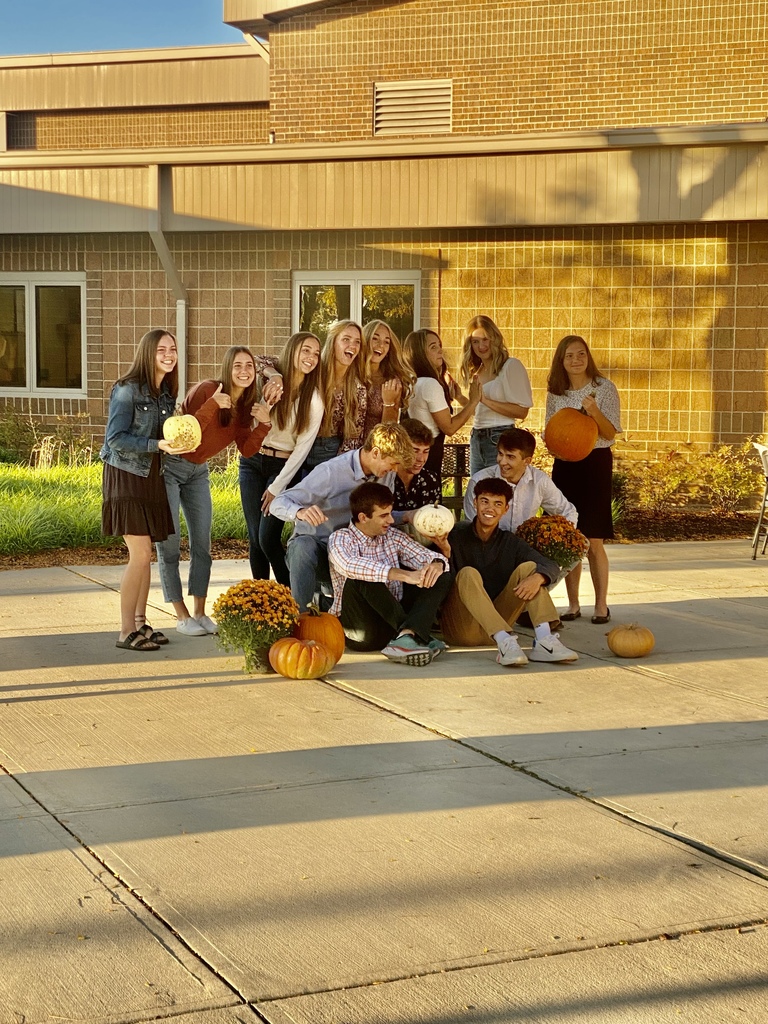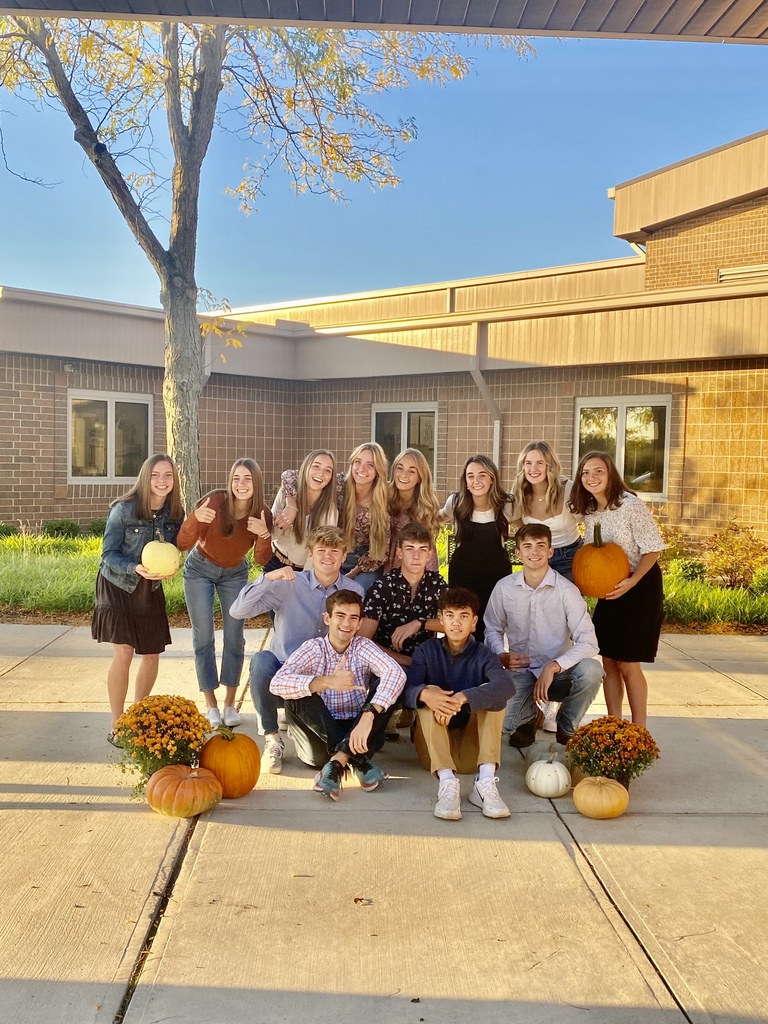 Congratulations to Kathy Smith who is named Grand Marshall for the 2021 Homecoming parade! Thank you Kathy, for your many years of service to West Liberty-Salem Local Schools. I am very honored to be the Grand Marshall for this year's homecoming parade. I have been employed by West Liberty-Salem for 30 ½ years. My husband and 4 children (Julie, Nick, Stephanie and Ashlee) all have graduated from WL-S. The thing I loved the most about working here is the friendships I have made over the years and the students I have worked with from being the Majorette and Flag Corps advisor for 25 years and helping with the High School Musicals as the choreographer. I will be retiring this summer and I will miss the great staff I have in the food service. -Kathy Smith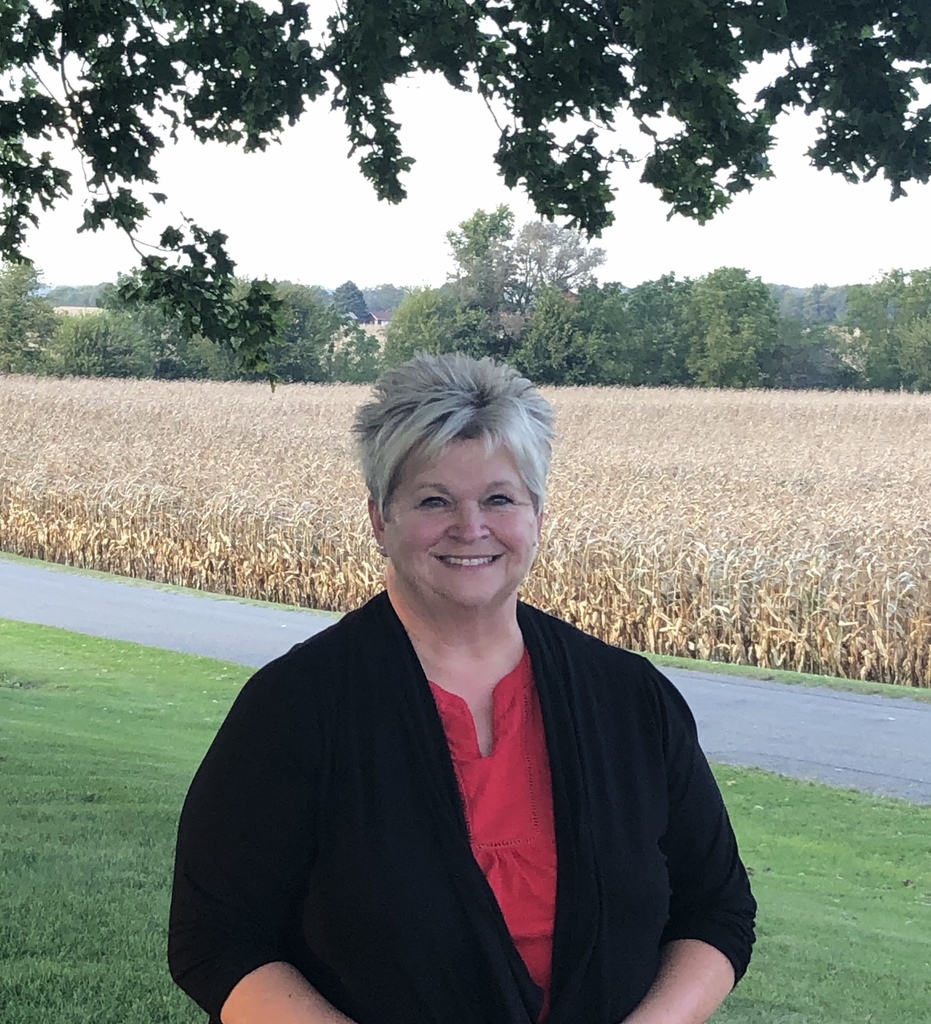 The WLS Vocal Music Program is holding their annual soaps fundraiser! If you are interested in any of the following items, please contact a choir members or email
pwaibel@wlstigers.org
.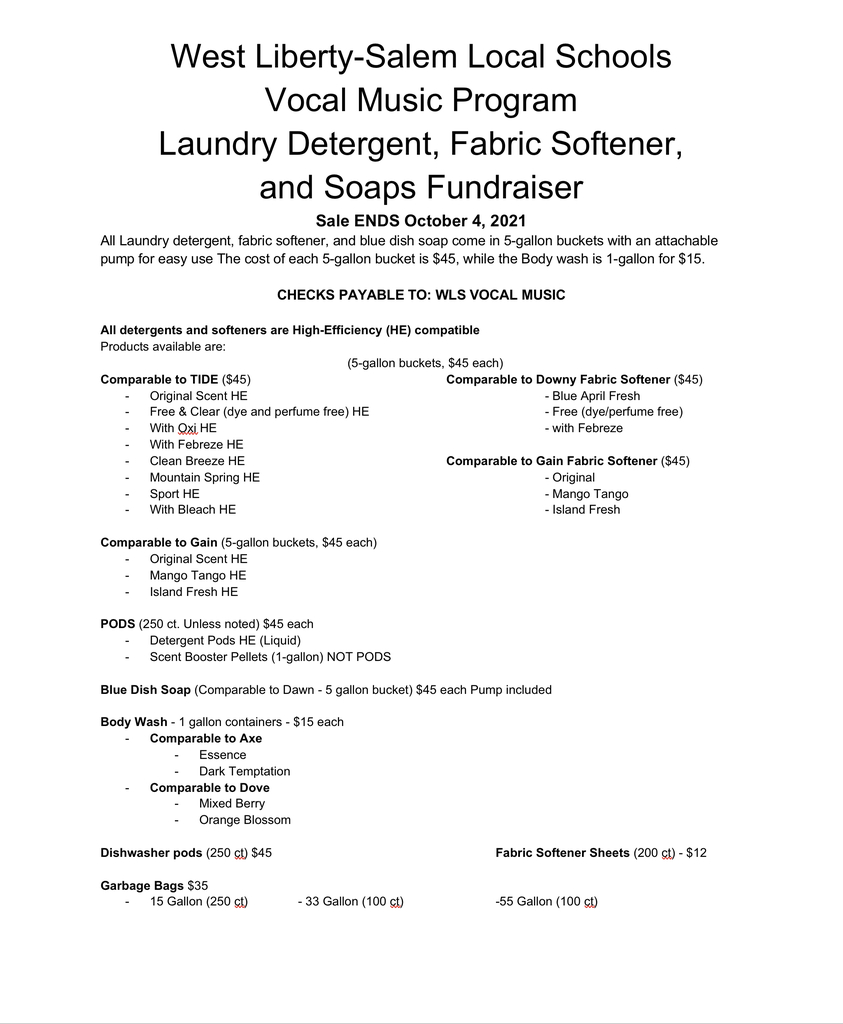 The West Liberty-Salem girls cross country team hosted the 49th Annual Ohio Caverns Max Evans Memorial Invitational Saturday with the Big Orange placing first as a team. Team Scores: 1st WLS 27, 2nd Hilliard Darby 57, 3rd Graham 125, 4th Bellefontaine 129, 5th Kenton 139, 6th Dayton Christian 147, 7th Fairbanks 155, 8th New Bremen 184 The Big Orange took the first three places in the race led by Megan Adams 1st (19:02), Ashley Yoder 2nd (20:12) and Addison McAuley 3rd (20:38). Claire Longshore cracked the top 10 with an 8th place finish (21:50). Taylor Kennedy and Mandilyn Weaver cracked the top 20 with Kennedy placing 15th (22:40) and Weaver placing 17th (22:49). Also placing for West Liberty-Salem were Lily Smith 25th (23:36), Maggie Davis 28th (23:51), Anna Knox 35th (24:33), Dani Smith 44th (25:35), Joy Hudson 56th (26:32) and Laney Craig 73rd (28:37). The Big Orange currently ranked 3rd in the DIII OATCCC state coaches poll will compete at the Anna Rocket Invitational October 9th.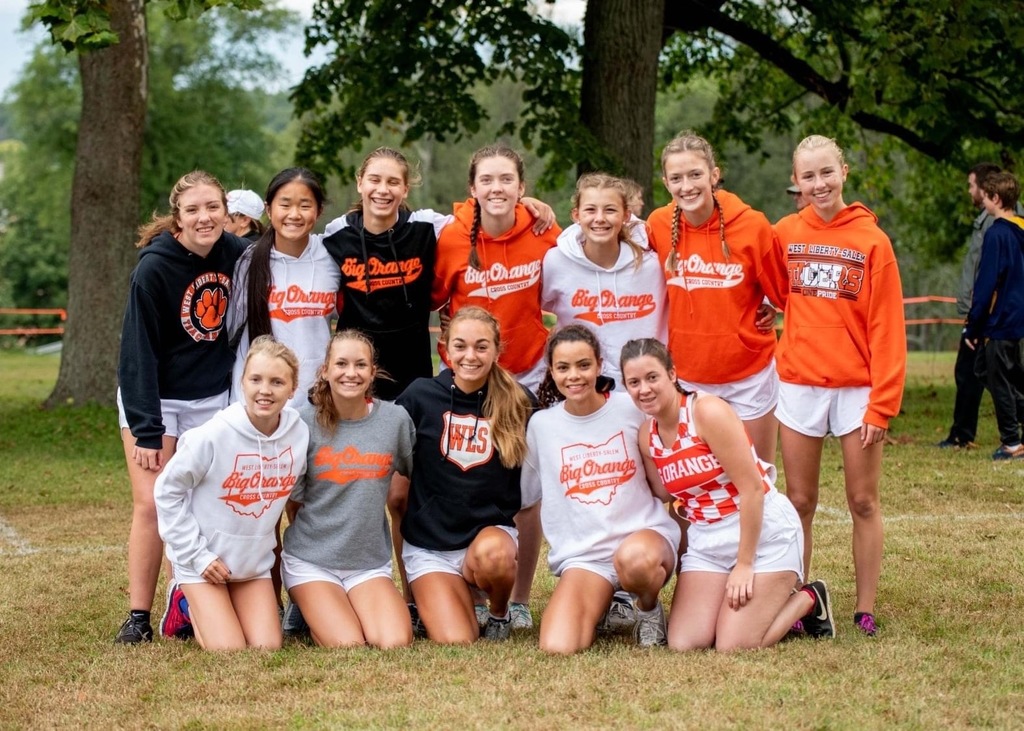 Champaign County Youth Choir is now accepting new students for their winter and spring sessions! Sign up today!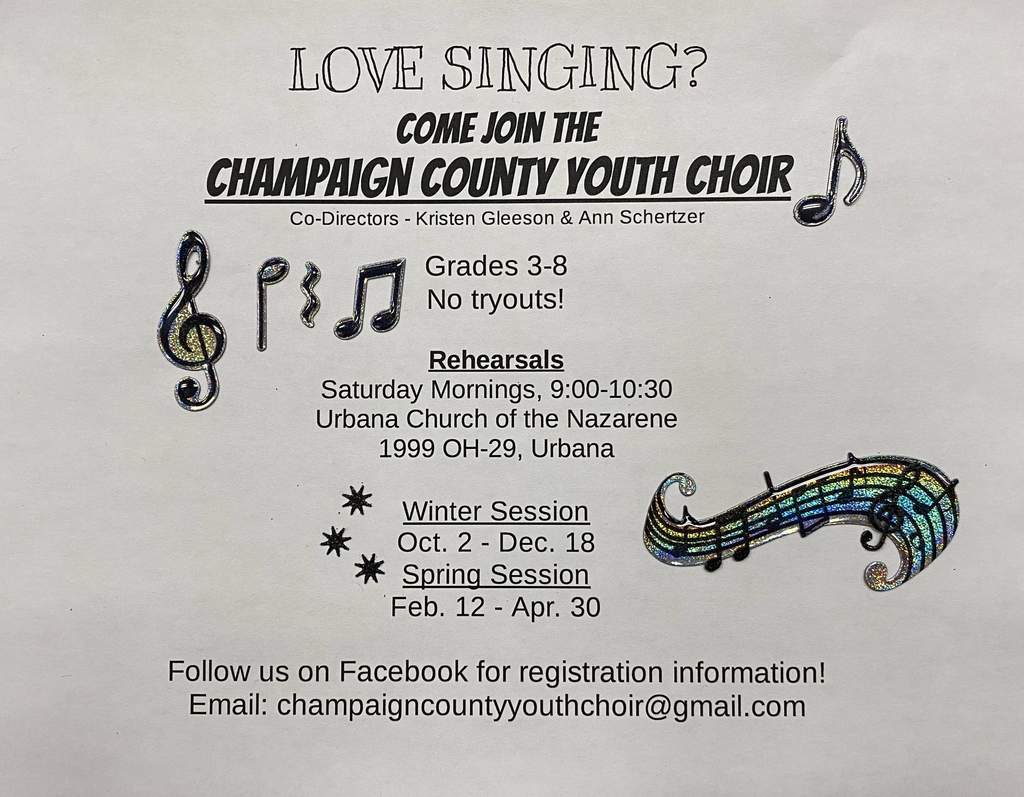 Good luck to our youth Tiger cheer squad as they compete at youth OHC competition today! Go Tigers!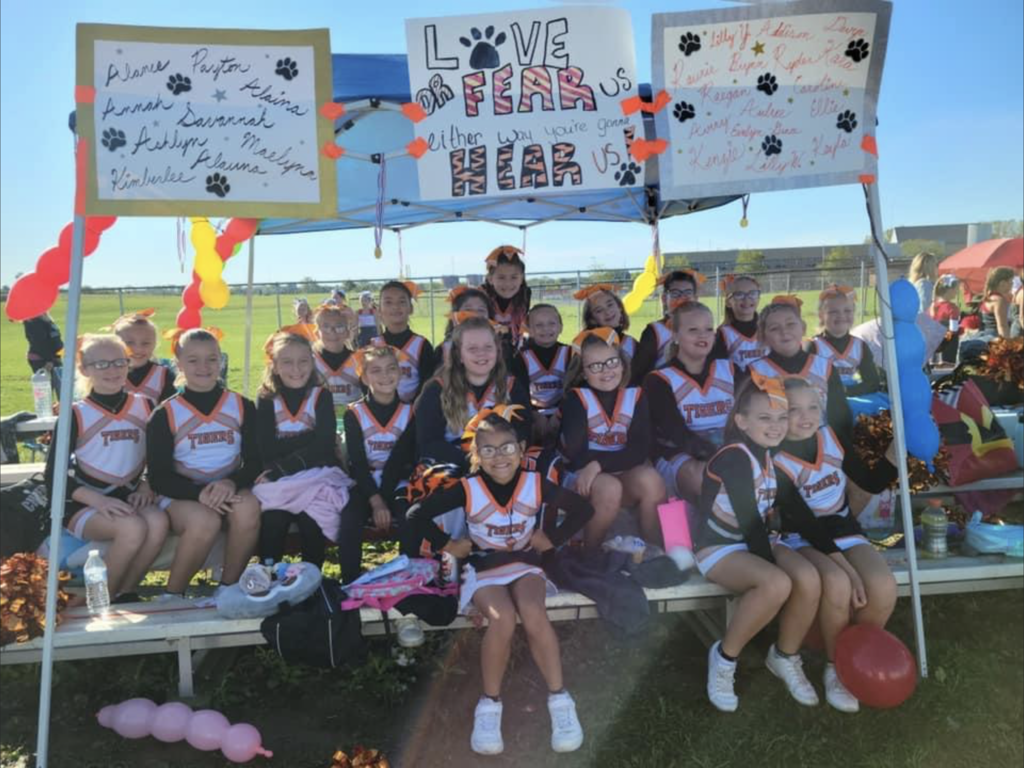 Good morning! This a reminder that there is no school on Monday for Professional Development, and it's SPIRIT WEEK! Spirit week kicks off on Tuesday with Pajama Day! Watch for announcement all week and join us for all the Homecoming festivities!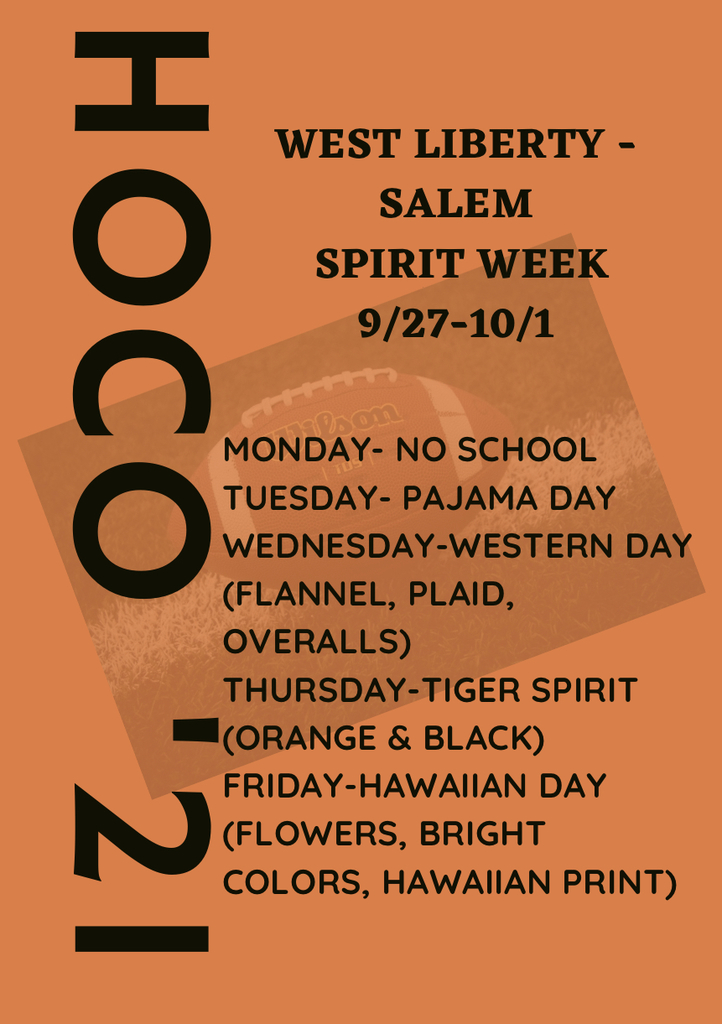 West Liberty-Salem needs you! Do you or someone you know have a desire to work with children? Do you want to work at your child's school? We currently have a paraprofessional position available in the high school and middle school. Apply today!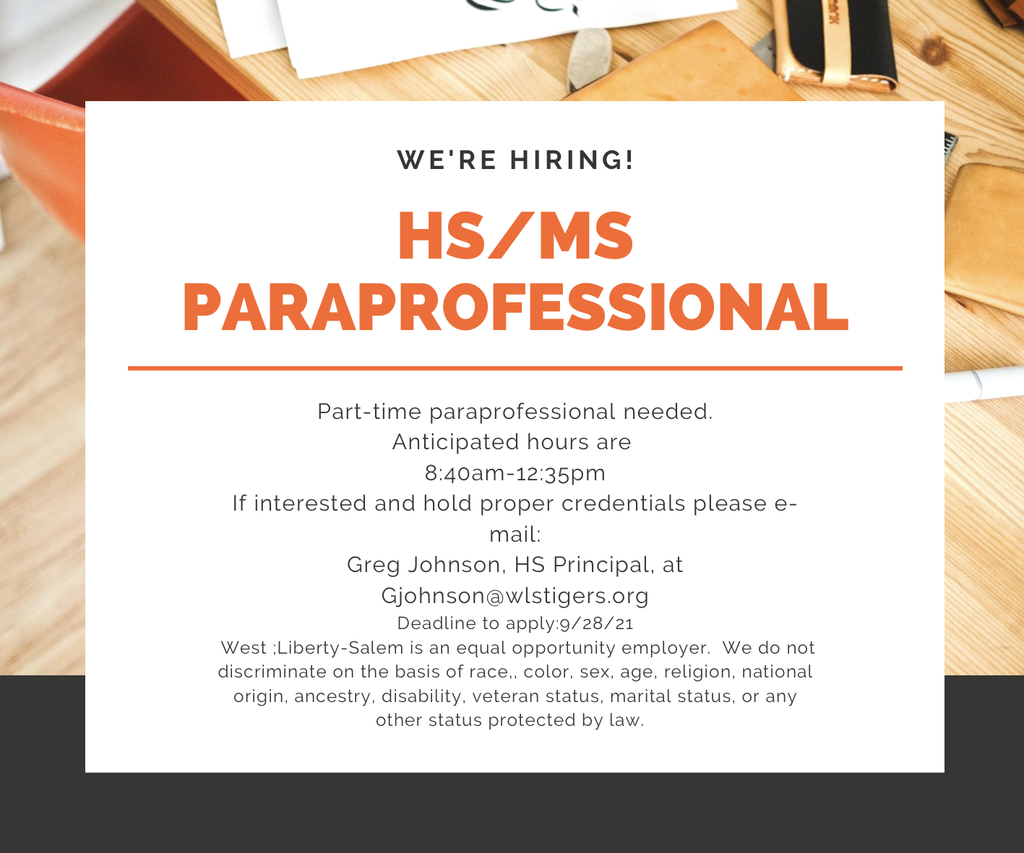 It's gold card Friday, Spirit week edition. Below are the links to our gold card videos. Watch to hear the winners! Middle School:
https://youtu.be/acjyVEW6ynQ
Elementary:
https://youtu.be/s7h_0jVZFV4
And congratulations to our HS Gold Card winners! 9th Mary-Jane Kimmel given by Mrs. Hall 10th Ashley Yoder given by Mrs. Neer 11th Adam Stapleton given by Mrs. Havens 12th Ayden Estep given by Mrs. Seymour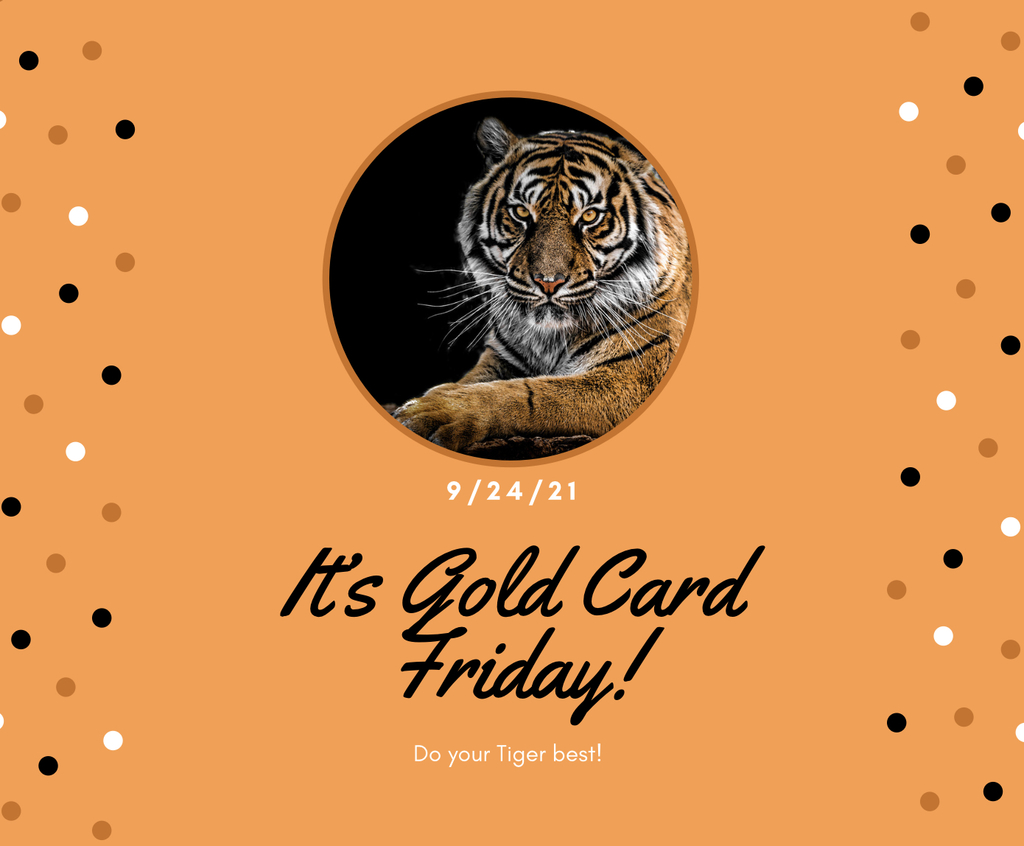 Homecoming week is right around the corner! Mark your calendars and plan on joining the festivities! Watch our Live Feed or Facebook where we will announce HoCo Royalty and this year's Grand Marshall!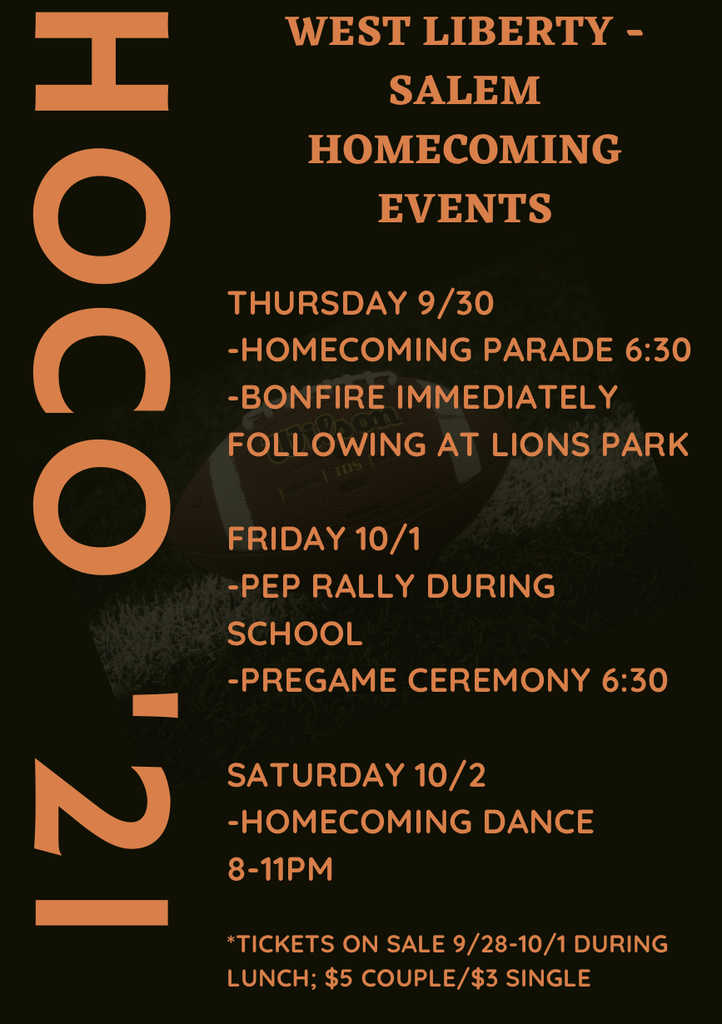 West Liberty-Salem's golf team participated in the OHC tournament yesterday and had a great day on the course! The team shot a 470, led by Greyson Horsley, who shot 98. Coach Sean Stormes shared, "This team score is significantly lower, roughly 50 strokes, than our score earlier this season and is 100% attributed to the hard work the athletes put in this season." Greyson Horsley, freshman, received OHC honors as 2nd Team All OHC, and was only 2 athletes away from 1st team. The team has worked very hard this season. Congratulations!!

Yesterday's cancelled volleyball game is rescheduled for next week! Go Tigers!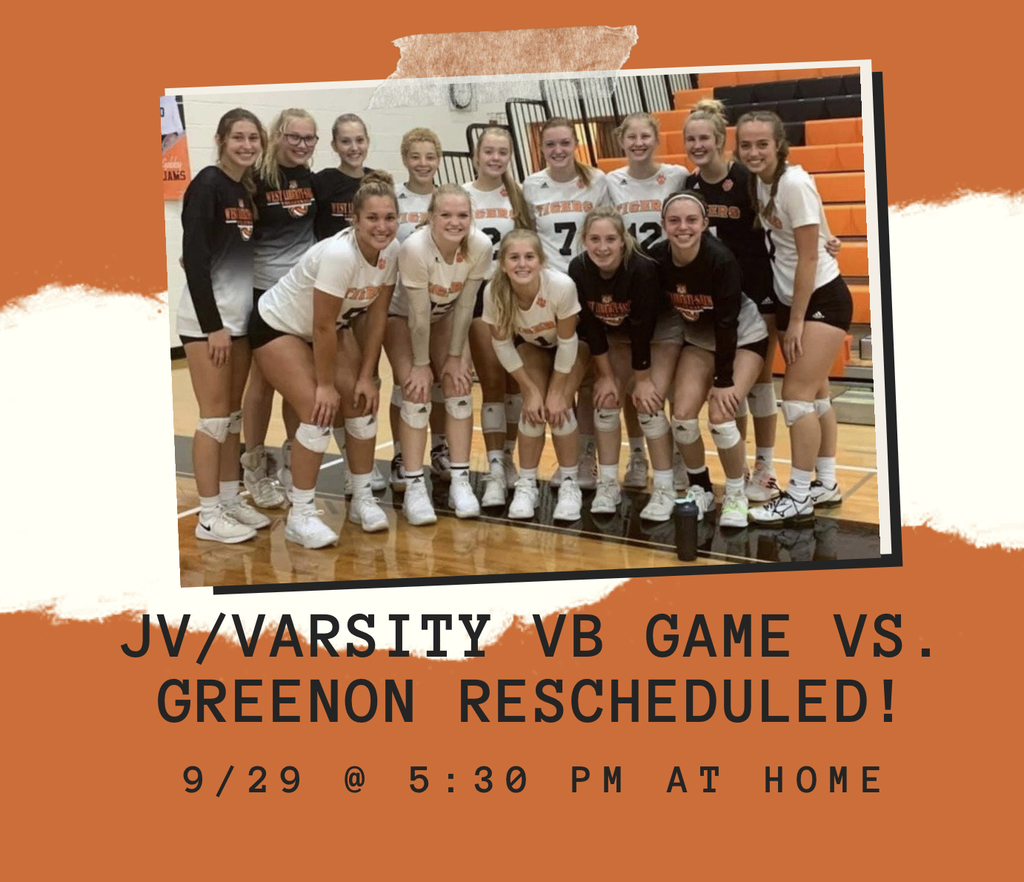 West Liberty-Salem High School announced their September Seniors of the Month! Hallie Smith is the daughter of Tobin and Carrie Smith. She is involved in soccer, basketball, band, musical, drama club, show choir, National Honor Society, french club, student council, a class officer, book club and Calc club. Student of the Month Questionnaire: If I were principal for a day: If I was principal for a day, I would allow everyone to eat outside for lunch, and I would turn up the heat in the school because it's always freezing. Favorite school memory: One of my favorite memories from high school has been all the late night practices for musical. People who have been an inspiration to me include: Soccer, Basketball, Band, Musical, Drama Club, Show Choir, NHS, French Club, Student Council, Class Officer, Book Club, Calc Club Lately, I have been reading: At the moment, I am reading The Lambs Supper by Scott Hahn and Left to Tell by Immaculée Ilibagiza. My advice to parents: My advice to parents would be to allow your kids to make their own decisions in high school so they can try new things. This will allow them to become their own, unique, person. My biggest regret: My biggest regret in high school was not becoming more involved in the arts freshman year. As a senior involved in the arts, it has been one of the best experiences of my high school career. Next year Hallie plans to attend a four year university in Ohio to obtain her Bachelor of Science in Nursing. Advisor Greg Johnson, HS Principal Owen Johnson is the son of Crystal and Greg Johnson. Owen is the president of the Calc club, on student council, Link Crew, Key Club, and plays soccer and basketball. If I were principal for a day: I would organize as many activities as possible for future Homeroom periods Favorite school memory: Football Friday Nights People who have been an inspiration to me include: My father because he is a very hard worker and treats everyone with respect. Lately, I have been reading: Lord of The Flies My advice to parents: To keep doing what they've been doing. My biggest regret: I have no regrets. Next year Owen plans to attend college pursuing a four year degree. Advisor Greg Johnson HS Principal Congratulations to your September Students of the Month!