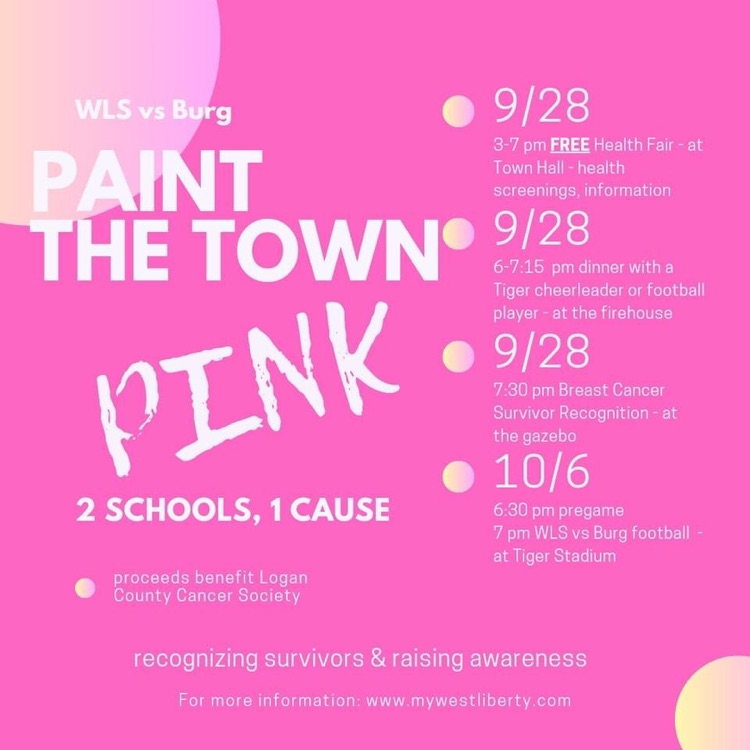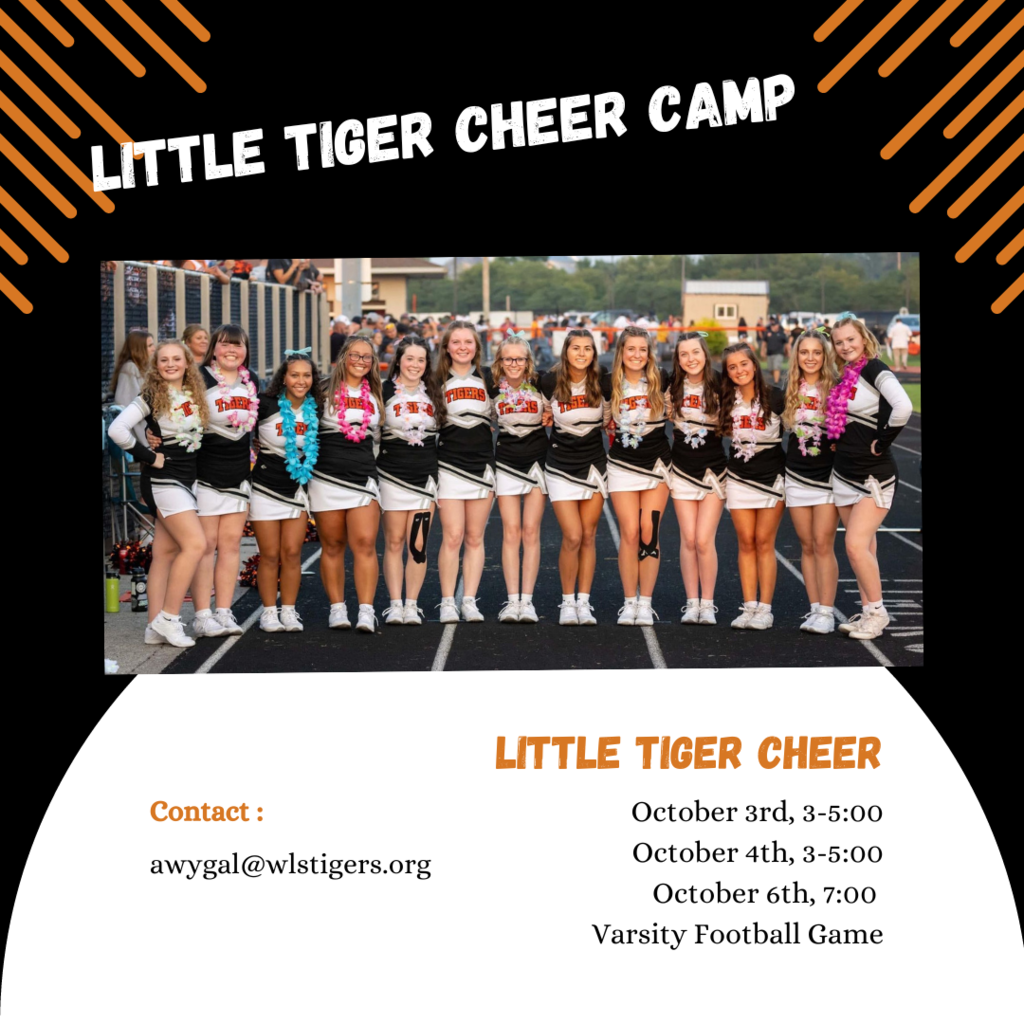 Junior and Senior Counseling Department updates and newsletters can be found in the news section of our website. Molly Smith, HS Guidance Counselor, spent the better part of last week visiting homerooms to go over grade level specific information. Parents and students should have received a recap of those meetings via email; however, they are also posted on the main page of our website for easy access. Please note important dates and mark your calendars accordingly!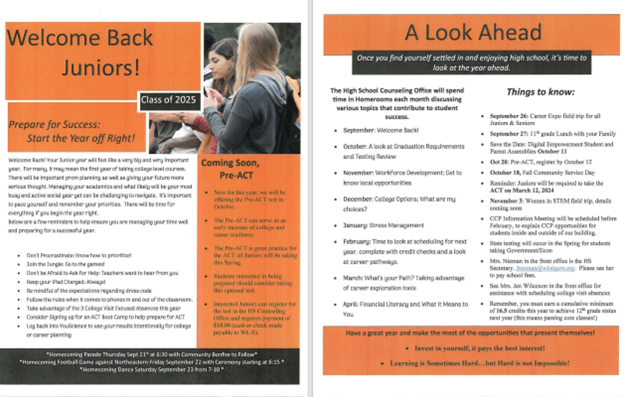 The West Liberty-Salem Big Orange Middle School cross country team competed Saturday at the Cedarville Friendship Invitational. The boys team was 1st out 16 teams. Top 5 scoring: 1. WL-S 23 2. Beavercreek 57 3. Kings Mill Kings 76 4. Milford 133 5. Hillsboro 204 WL-S finishers out of 225 runners: Asher Cole 1st 10:51 Brayan Gullett 3rd 11:21 Adly Knox 4th 11:22 Zeke Longshore 5th 11:32 Eric Hoover 10th 11:47 Everett Brooks 94th 14:05 Peyton Zeigler 147th 15:07 Landon McKenzie 165th 15:53 The girls team was 4th out of 13 teams Top 5 scoring: 1. Minford 55 2. Beavercreek 71 3. Franklin-Monroe 101 4. WL-S 130 5. Kings Mill Kings 156 WL-S Finishers (out of 180 runners) Top 5 scoring: Addi Wallen 2nd 12:49 Isla Leichty 10th 13:20 Charlee Albers 34th 14:25 Mia Dooley 36th 14:28 Ella Albers 95th 16:23 Brianna Blair 128th 18:11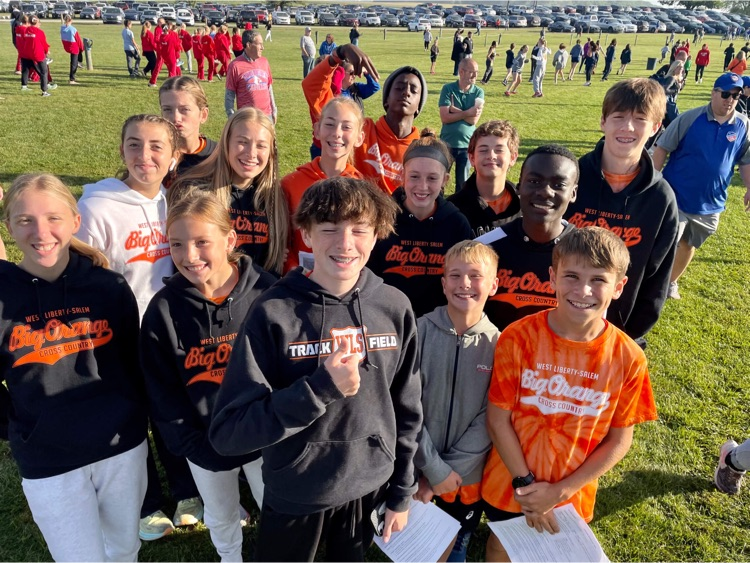 The West Liberty-Salem girls cross country team won its first meet of the season competing in the DI race at Cedarville University's Friendship Invitational. The Big Orange currently ranked second in the DIII OATCCC state rankings placed five runners in the top 20 for the win. Team Scores: 1st WLS 64, 2nd Oakwood 76, 3rd Little Miami 76, 4th Thomas Worthington 124, 5th Pickerington North 137, 6th King 168, 7th Fairmont 176, 8th Chillicothe 192, 9th Lima Shawnee 227, 10th Hilliard Bradley 267, 11th Franklin 305, 12th Monroe 365, 13th Xenia 380, 14th Springfield 442 WLS Placers: 4th Malia Miller 19:21.21 12th Ashley Yoder 20:22.07 13th Addie McAuley 20:27.38 17th Mallory Bostick 20:52.14 18th Breece Gullett 20:57.07 26th Gwen McCullough 21:40.28 49th Lily Yoder 22:30.31 76th Mylee Dooley 23:34.65 112th Emma Smith 24:56.74 142nd Isabella Hughes 26:05.11 147th Celia Fernandez 26:10.22 WLS will host the 51st Annual Ohio Caverns Max Evans Memorial Invitational on Saturday, September 23rd.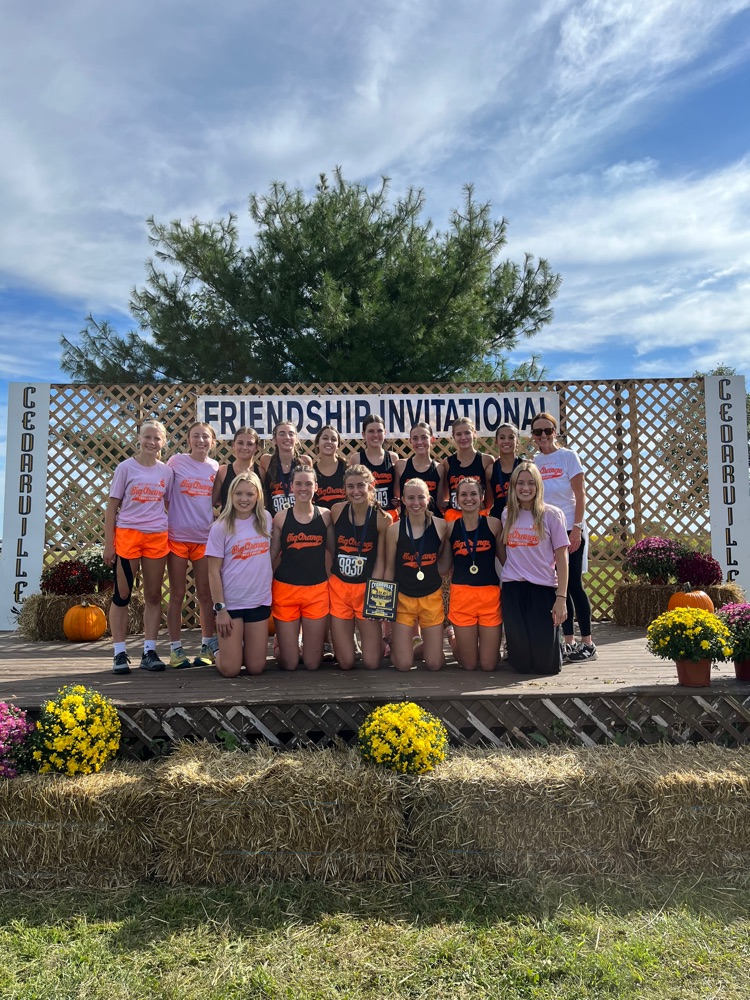 West Liberty-Salem announces their 2023 Homecoming Court and Attendants. Homecoming spirit week kicks off on September 18th, 2023. See website for full list of spirit week themes. Homecoming Court: Senior Queen Candidates include Mallory Bostick, Madeline Cole, Megan Hollar, Brooklyn Wilcoxon, and Isabelle Wygal Senior King Candidates are Riggs Lapp, Joey LaRoche, Sam Lauck, Gabe McGill, and Carter Titus Junior Attendant: Londyn Loveless Sophomore Attendant: Marisa Smith Freshman Attendant: Kiersten Stoll This year's Homecoming Parade Grand Marshal is Louise Dunham. Mrs. Louise Dunham has been an active part of the West Liberty-Salem community since 1970 when she was hired to teach HS physical education and health for girls only. Over the years at West Liberty-Salem, she taught high school, middle school, and elementary physical education. Her passion for the development of interscholastic female sports motivated her to organize many of the varsity girls' sports programs that are so successful at WL-S today. She coached JH track and field, volleyball, basketball, and cheer. She is also responsible for developing the best elementary track and field day that continues today. It is noted to be the inspiration behind the many runners who join the great running programs offered at WL-S. Later in her career, Mrs. Dunham would be hired as one of the first female athletic directors in the area where she served until she retired from both athletic directing and teaching in 2003. She continues to serve local school districts as a substitute teacher and volunteers with West Liberty-Salem athletics officiating, bookkeeping, and mentoring coaches and young athletes. The Homecoming Parade will begin at 6:30 PM on Thursday, September 21st. Homecoming Court will line up at 5:45 PM at Lions Park and floats should line up at 6:00 PM. The Parade will begin leaving Lions Park on Pickrelltown Road, traveling down Route 68 into the Village, turning left on State Route 245, and back to Lions Park. A community bonfire will immediately follow. Principal Greg Johnson will introduce the Homecoming Court, Attendants, and fall sports teams. On Friday, students in K-12 will attend the school pep rally. They will follow the Tiger Jungle student section theme of Neon Day for their spirit day theme. On Friday evening, the homecoming ceremony will begin at 6:15 at Tiger Stadium. The court, attendants, and their escorts will be introduced on the field followed by the presentation of your 2023 Homecoming Queen and King. The court, attendants, and escorts should arrive at the main entrance of the school for pictures at 5:15. The homecoming game will kick off at 7:00 PM. The Marching Tiger Band will host an alumni cookout beginning at 4 PM, on Friday evening sponsored by the Band Boosters followed by practice and an alumni/Tiger Band halftime show. The weekend will commence with the Homecoming dance at West Liberty-Salem High School from 7-10:00 PM.

High School Counselor Molly Smith visited high school students in homeroom this week. She introduced this year's counseling topics and upcoming events. All students and families should receive an e-mail with information she covered, however you can also visit our website's 'News' section for more.
https://www.wlstigers.org/

NAME: Emma Bails SCHOOL: West Liberty-Salem PARENTS: Joe and Stephanie Bails School Activities and Awards: marching band (majorette) If I were principal for a day: let everyone have the day off. Favorite school memory: spending time with friends and teachers. People who have been an inspiration to me include: My grandma and sister Because: they always support and encourage me through everything. Lately, I have been reading: Lord of The Flies for English My advice to parents: Make time to listen to your child's feelings. My biggest regret: Letting my fears hold me back from doing things I love. Next year I will be: Attending a university to further my education. Advisor: Greg Johnson, MS/HS Principal NAME: Sam Lauck SCHOOL: West Liberty-Salem PARENTS: Aaron and Mandy Lauck School Activities and Awards: Football, Baseball, Link Crew, Key Club, Prom Committee, and FCA If I were principal for a day: I would cancel the school day and make all lunches free. Favorite school memory: goofing off with my friends in classes. People who have been an inspiration to me include: My siblings, parents, friends and Ava Johnson. Because: They encourage me to do my homework and work hard in school. Lately, I have been reading: Diary of a Wimpy Kid My advice to parents: Trust your kids. My biggest regret: Not packing enough food in my lunch. Next year I will be: King of the world, or be in trade school for electrical work. Advisor: Greg Johnson, MS/HS Principal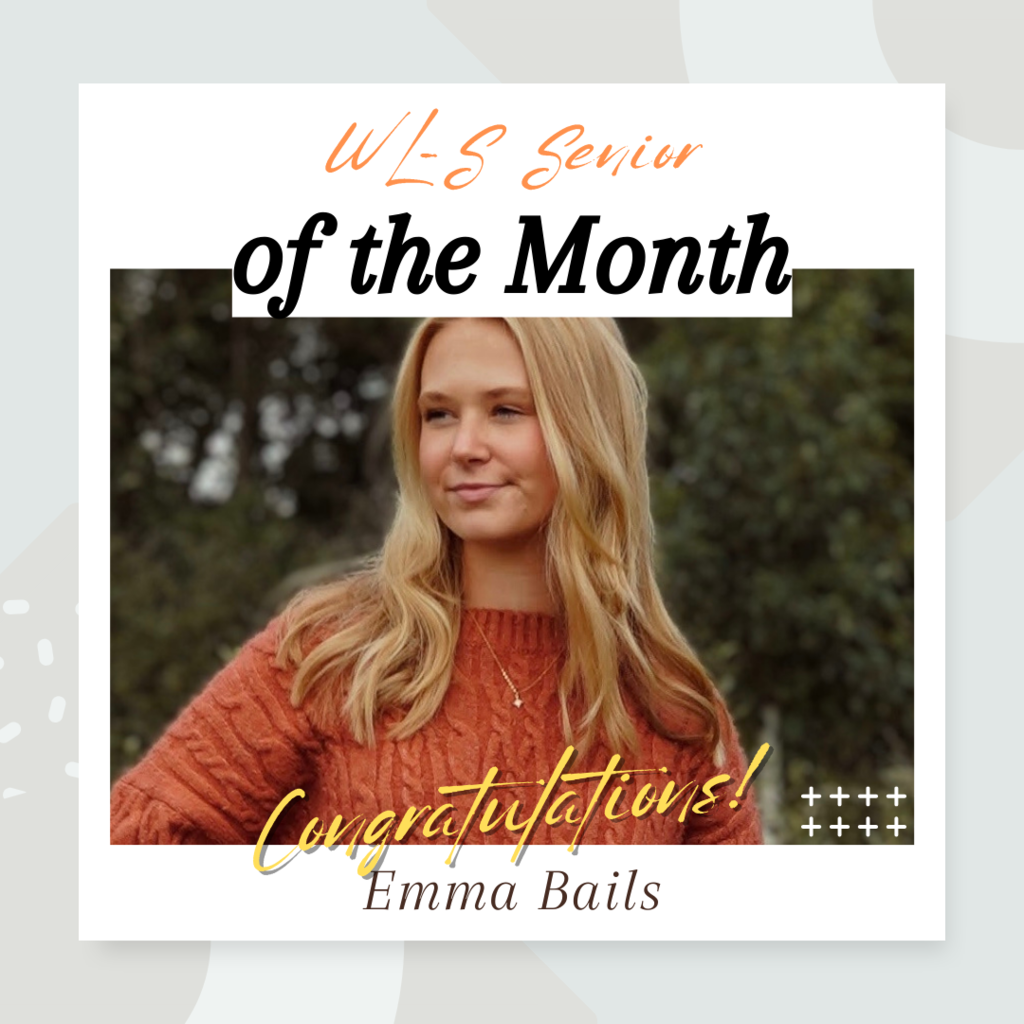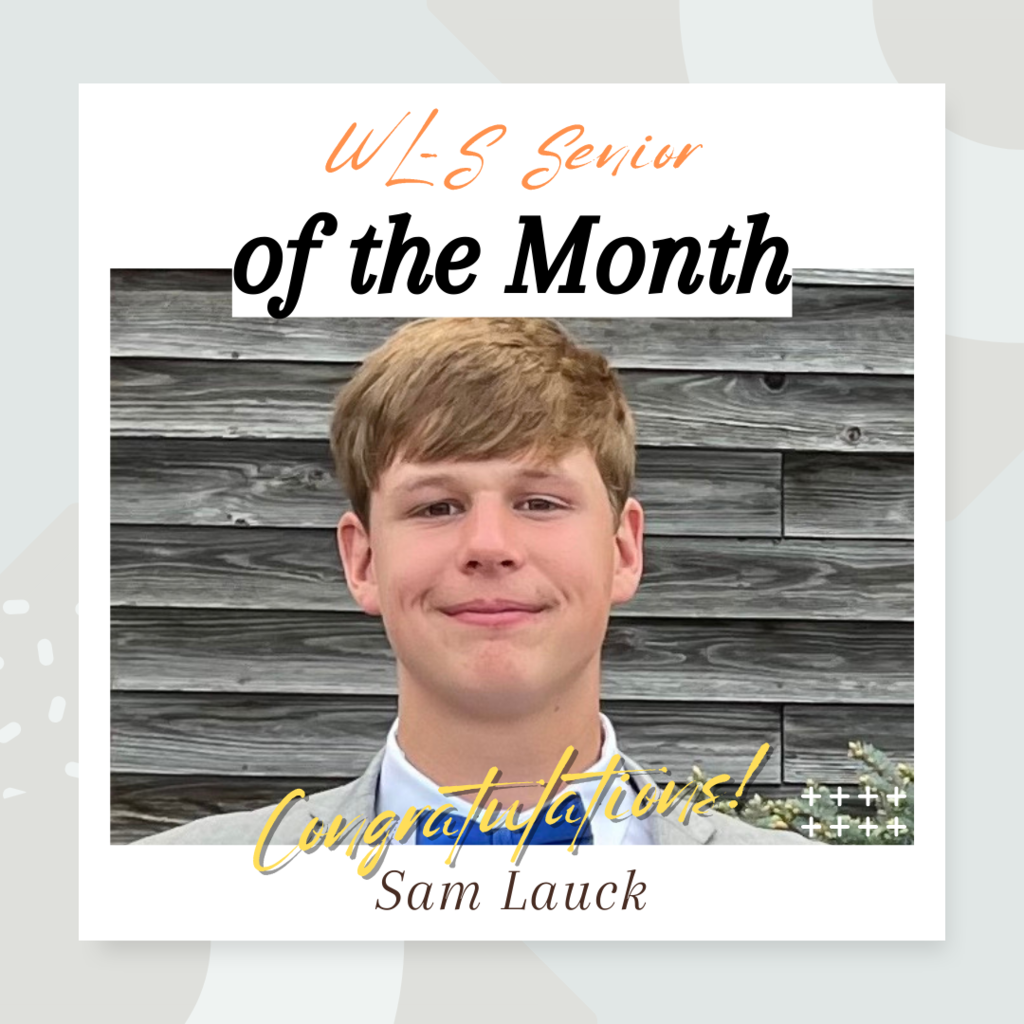 The Tigers Varsity football team, band and cheerleaders will travel to Madison Plains today for week 5. Kickoff is at 7:00 PM. The student section theme is camouflage. The JV Football team has a home game tomorrow at Tiger Stadium against the Graham Falcons. Kickoff is 10:00 AM. Go Tigers! Graphic courtesy of School Resource Officer and Assistant Football Coach Deputy Jarzab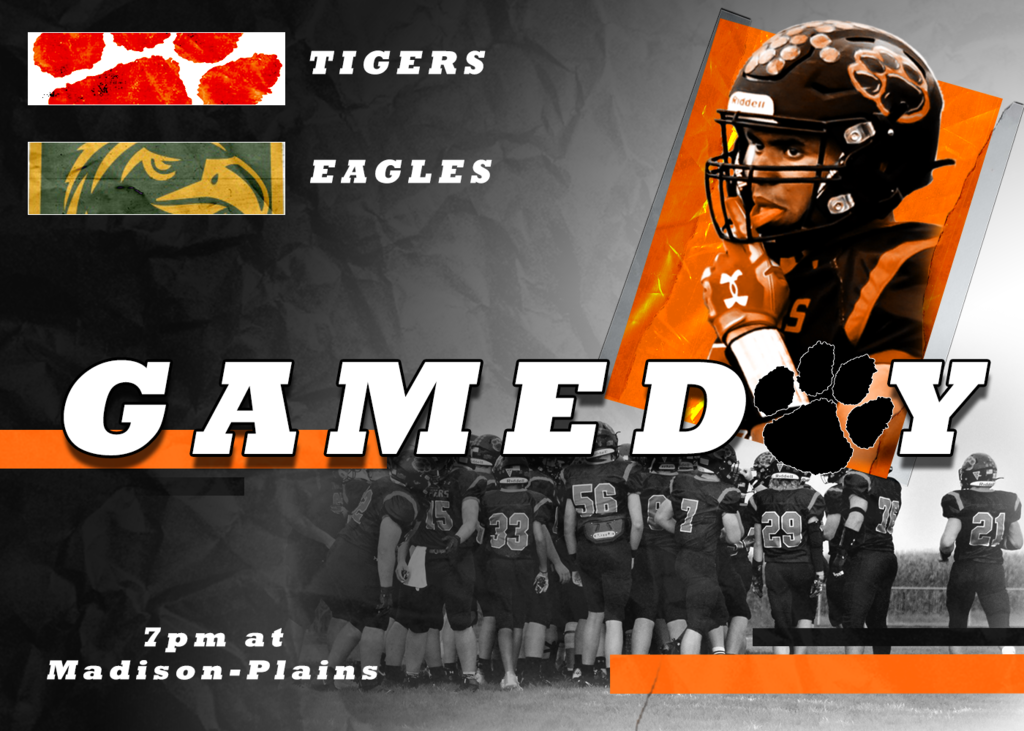 Varsity and JV cheerleaders welcomed elementary students to school again this morning! Cheerleaders had this to say, "It's feels good to see the little Tigers get so excited to see us! We love greeting them and go to our classes knowing we make a difference in their morning!"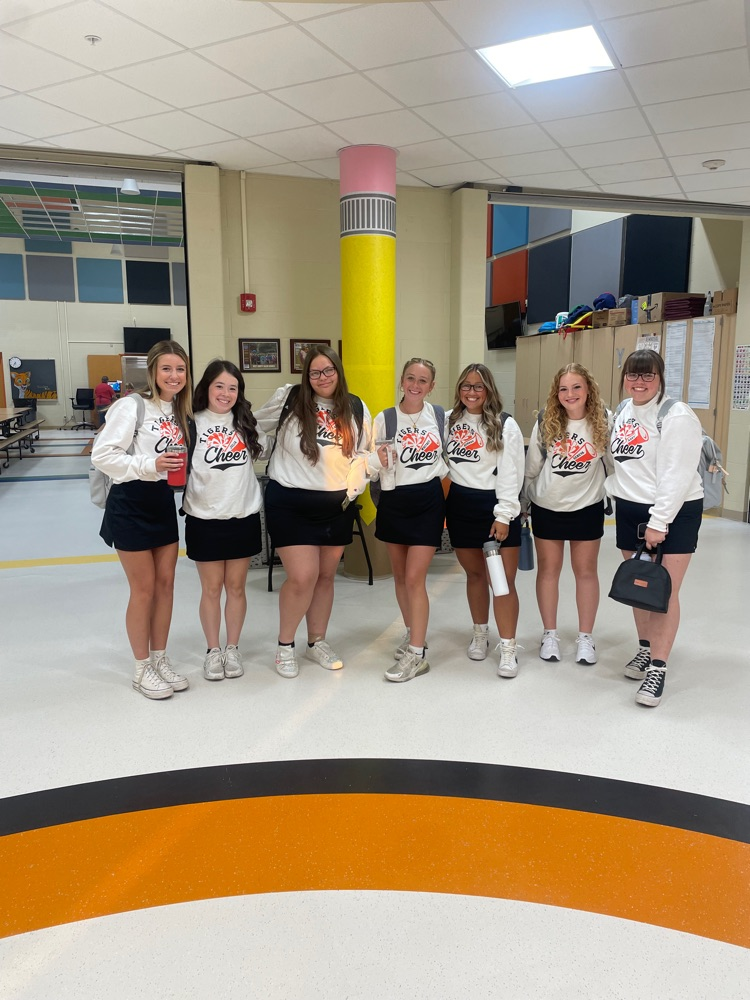 Homecoming Spirit Week is next week, and themes are the same for K-12! Dress to impress! Full homecoming week details will be released later today.

Mr. Louden challenged his middle school PE students to use teamwork and their communication skills in a game of Caterpillar! Teams had to work/communicate together to advance forward and backward without using any hands, chin, legs, all while not dropping the basketballs. They had fun while moving their bodies and using brain power to compete!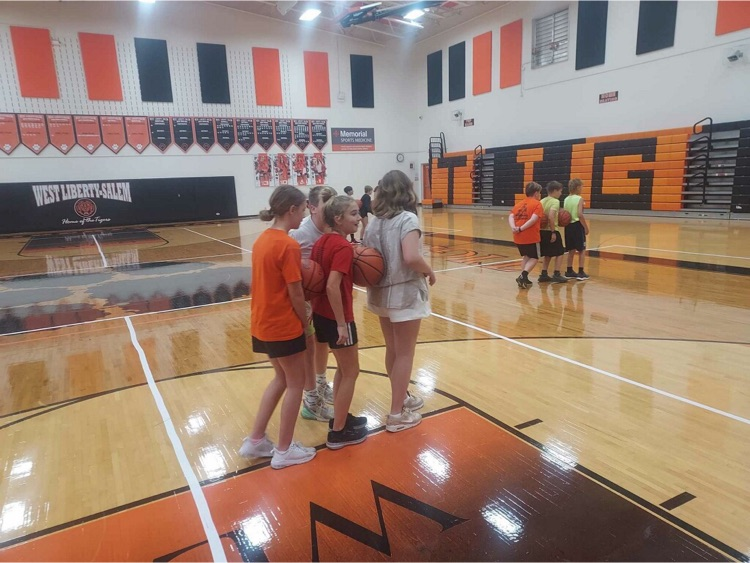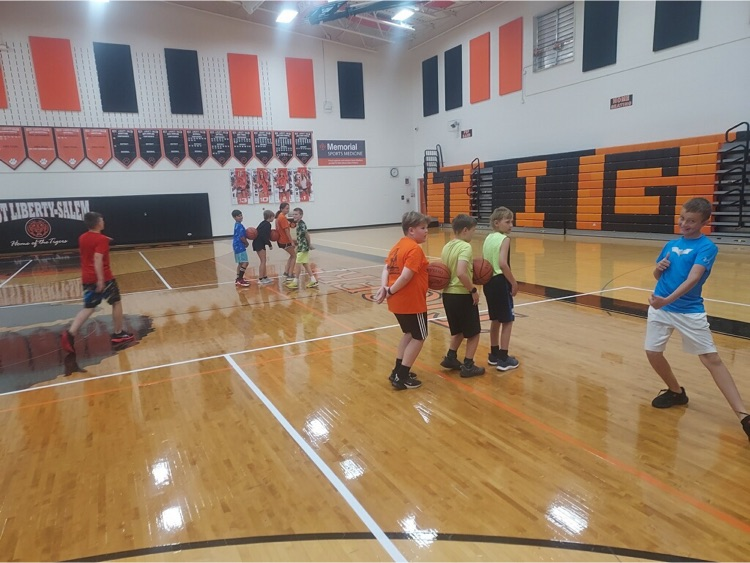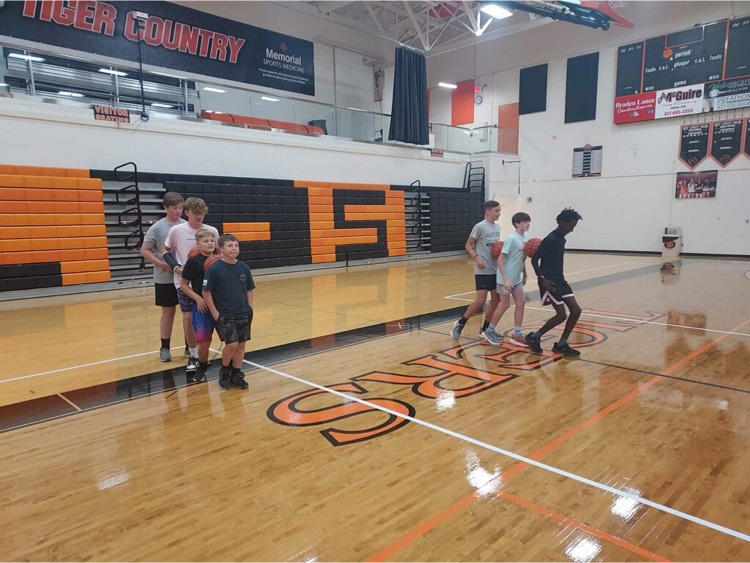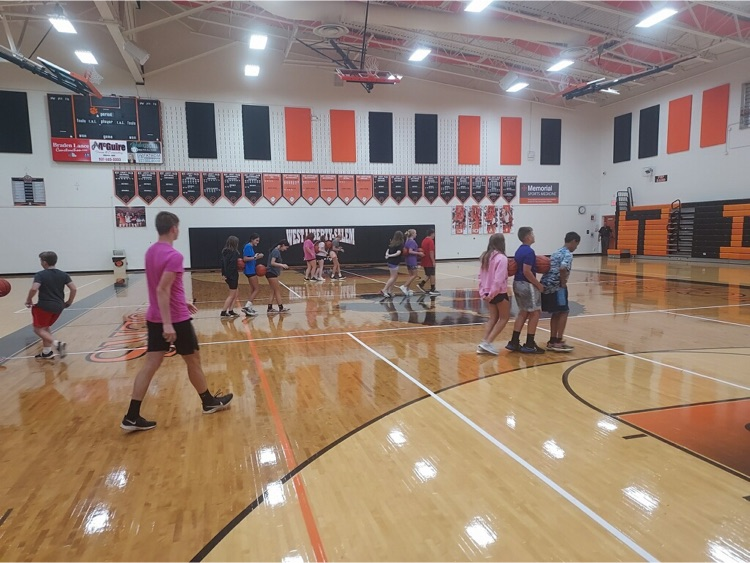 The fog lifted and the sun is out, so fifth grade is having a picnic! On nice days, our fifth graders are permitted to take their lunch to our courtyard! It's a special treat that they look forward to in the fall and spring when the weather is just perfect.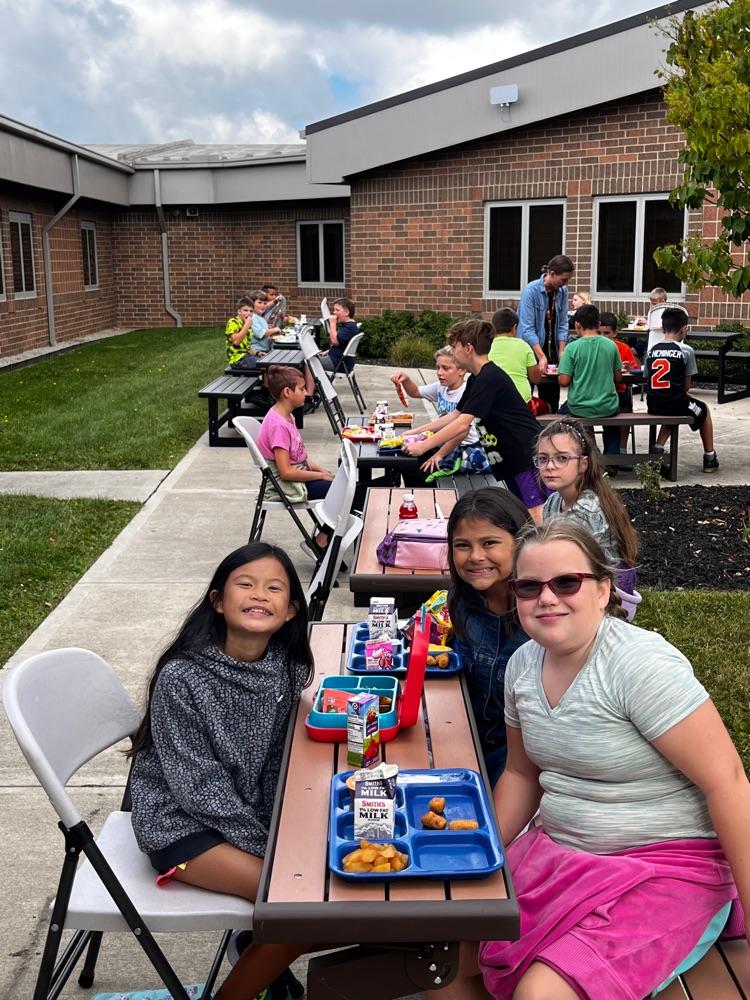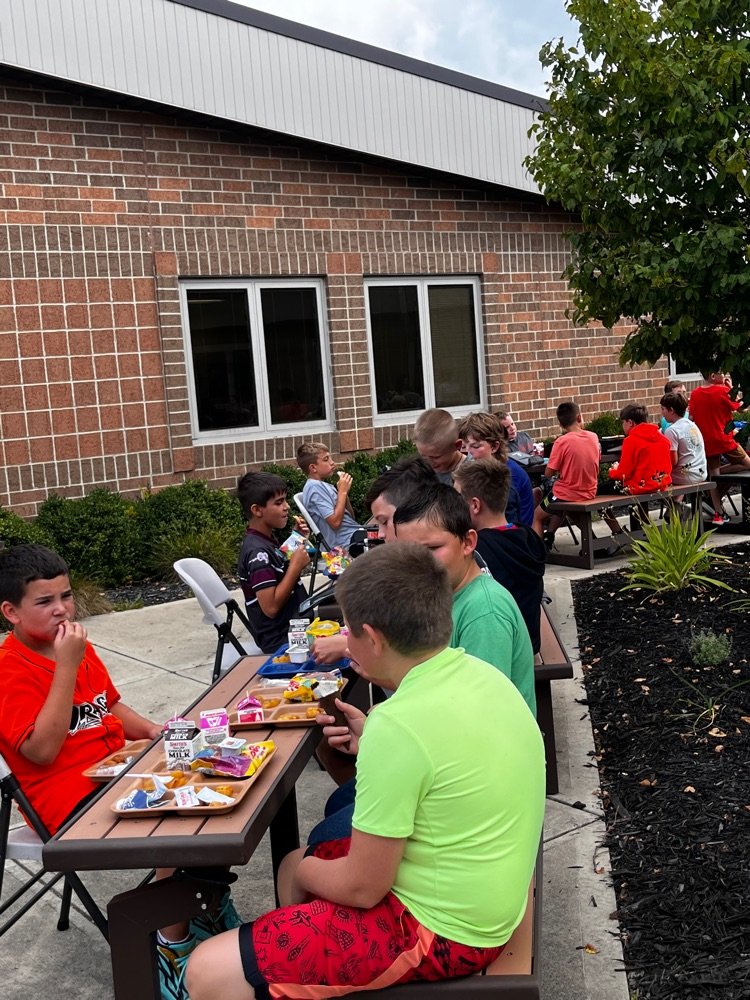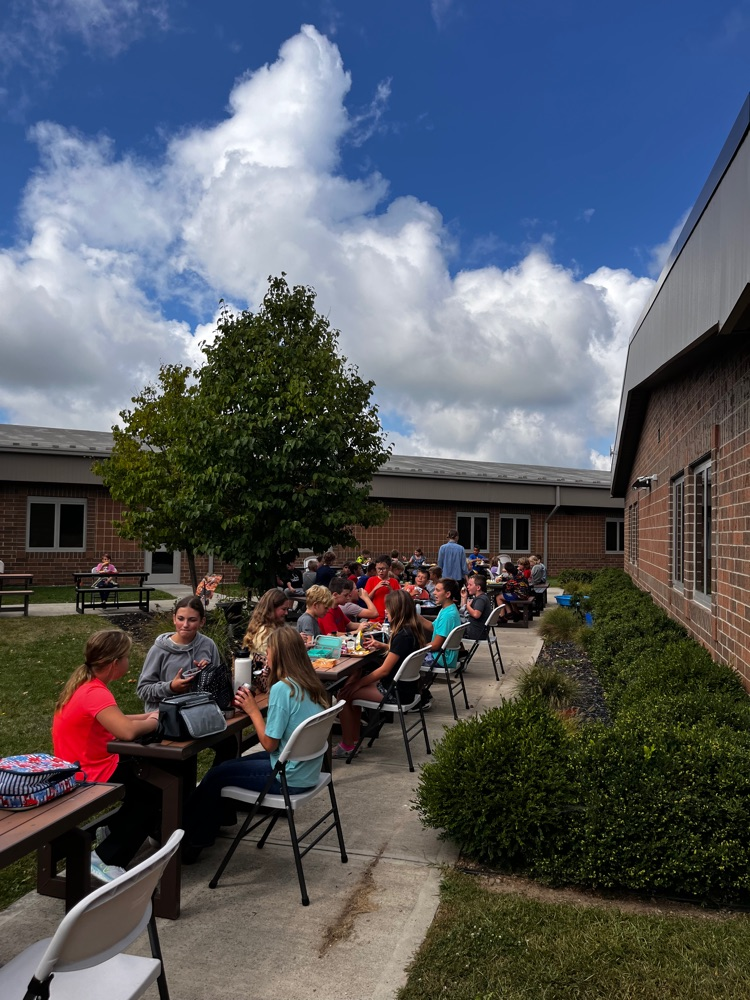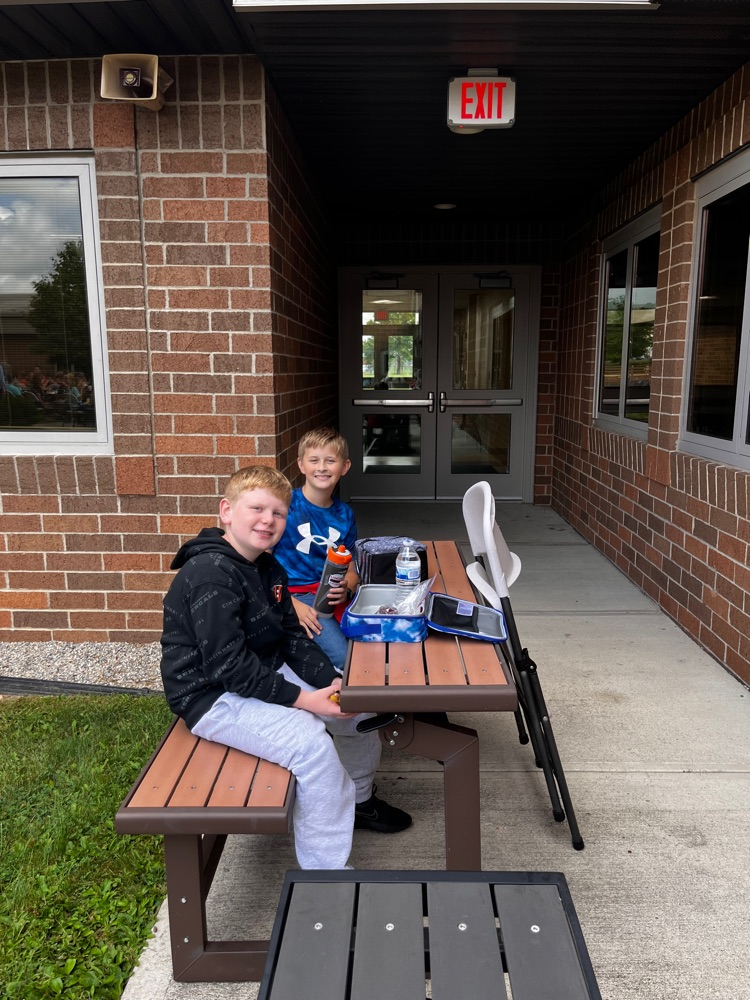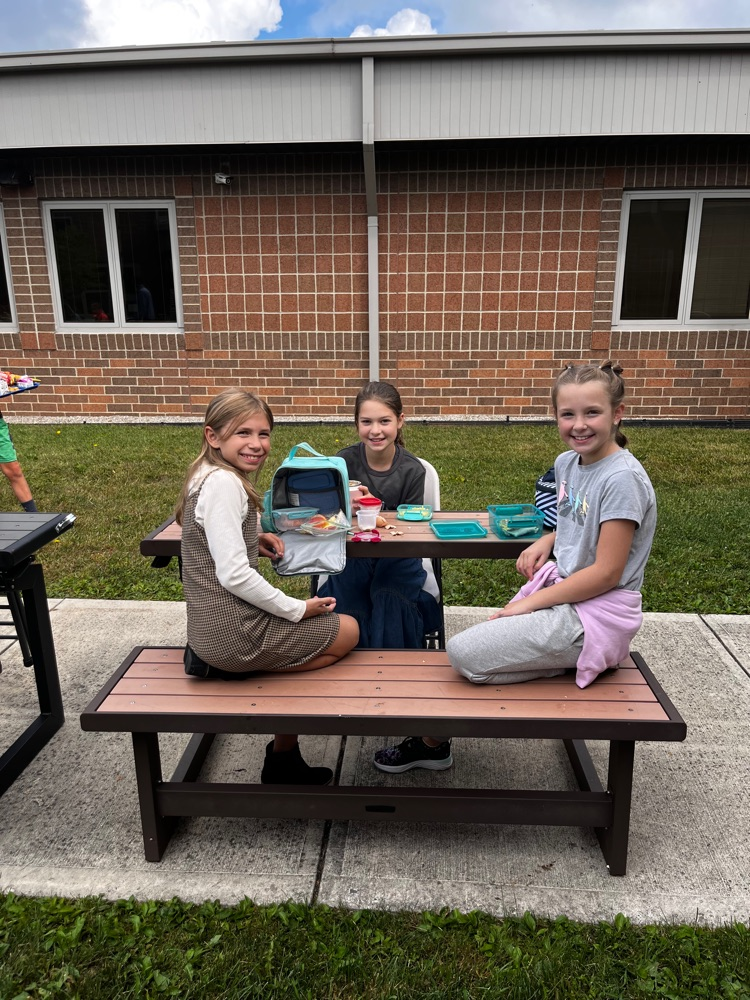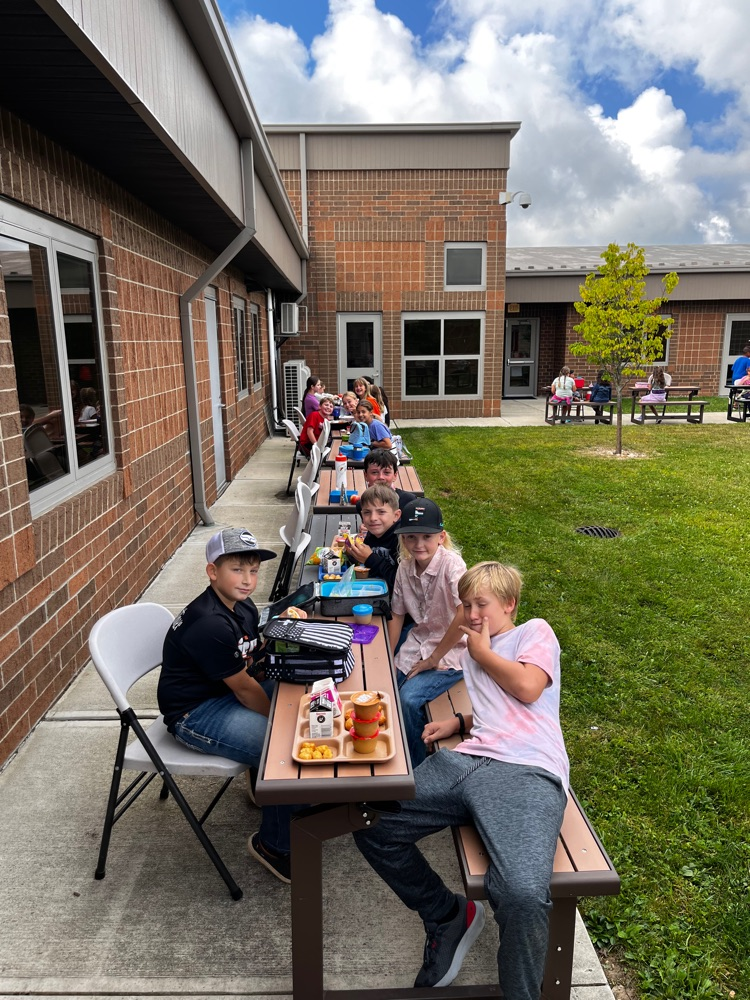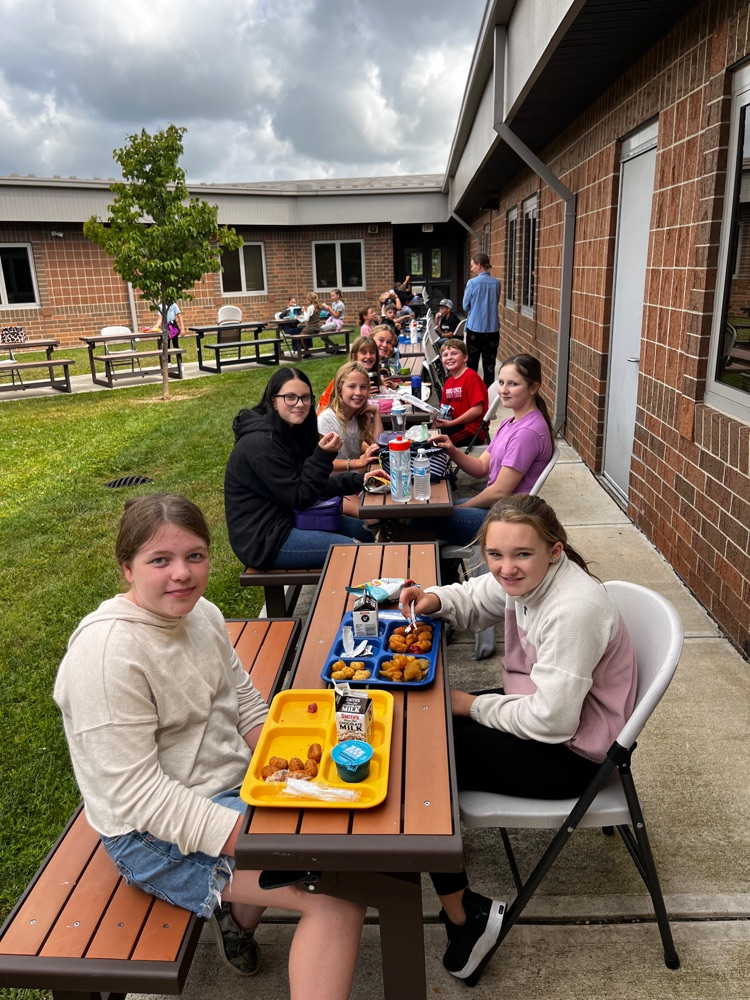 Please help us extend good luck and safe travels as our Livestock Judging team make their way to compete in the The Big E Livestock Judging Contest in Springfield, Massachusetts. The Big E is the biggest agricultural event in the Northeast. Known as a regional fair, it represents all six New England states at its grounds. More than 7,000 4H and FFA participants compete each year in livestock competitions at The Big E. The FFA team of Sophia Hardwick, Shyanne McClintick, Owen Barger, and Izabella Meister qualified for the contest after becoming 4th in the state of Ohio in General Livestock Judging! They worked countless hours practicing from November through April in the classroom and at over ten in-person contests giving up every Saturday morning/afternoon during that time. Please be sure to encourage them on this huge adventure! All of our FFA Big E contestants also serve on the West Liberty-Salem FFA Officer Team. Pictured are Izabella Meister, Sophia Hardwick, Shyanne McClintick, Owen Barger, and FFA/Ag teacher Mrs. Trista Havens.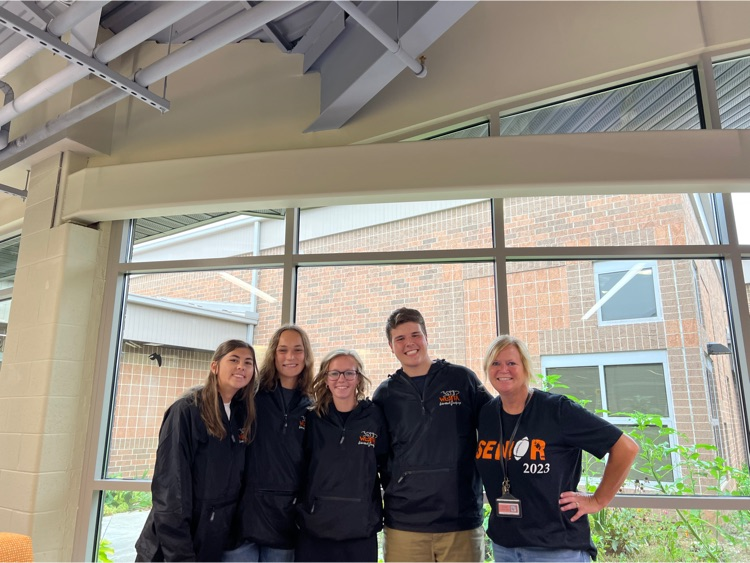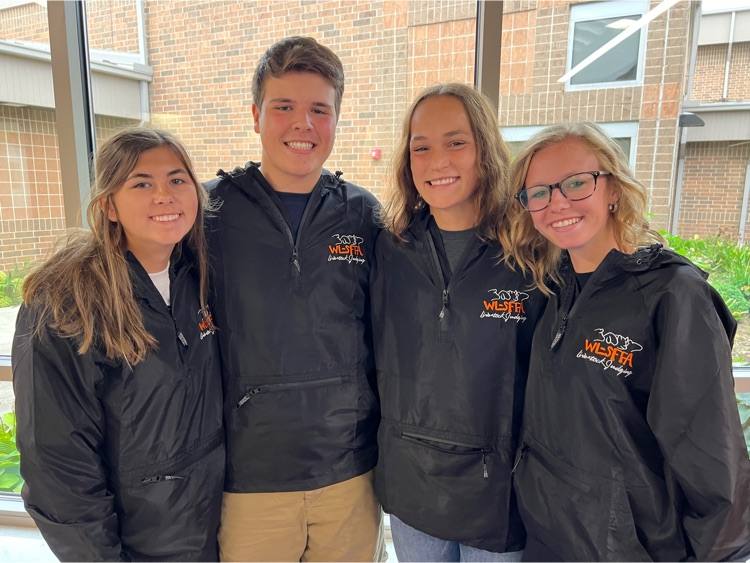 Interested in a future career as a pharmacist? Consider registering for the University of Findlay's 'Very Important Potential Pharmacist' event on Friday October 13th from 9a-3p. The event will allow students to learn more about the career of Pharmacy while spending time in their pharmacy lab, talking with students and faculty. Lunch is provided. If you are interested in registering for this event, see Mrs. Smith in the HS Counseling Office.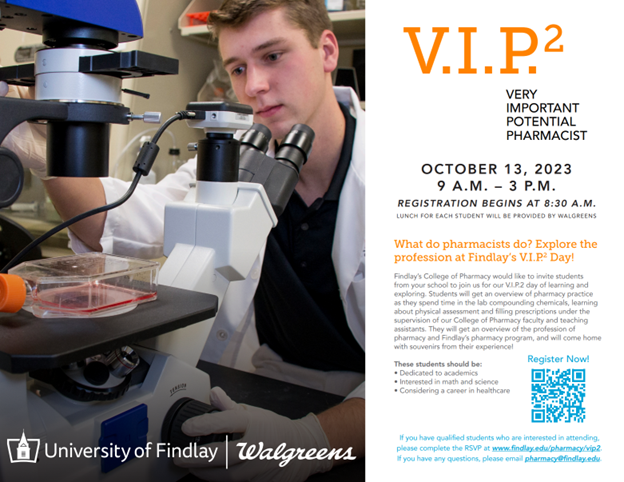 West Liberty-Salem invites all parents, grandparents, and legal guardians to a free Digital Empowerment seminar hosted by Retired Captain Scott Frank, Internet Safety Expert. Captain Scott Frank is an expert in helping parents empower their children to make safe, healthy choices online navigating the current digital era. Save the date for Wednesday, October 11th, at 6:00 PM. No children please. The Digital Empowerment Project will educate and inspire attendees by providing current information that participants can use to develop a strategy to love, guide, and encourage people engrossed in the land of social media. You can learn more about Digital Empowerment Project at
https://digitalempowermentproject.com/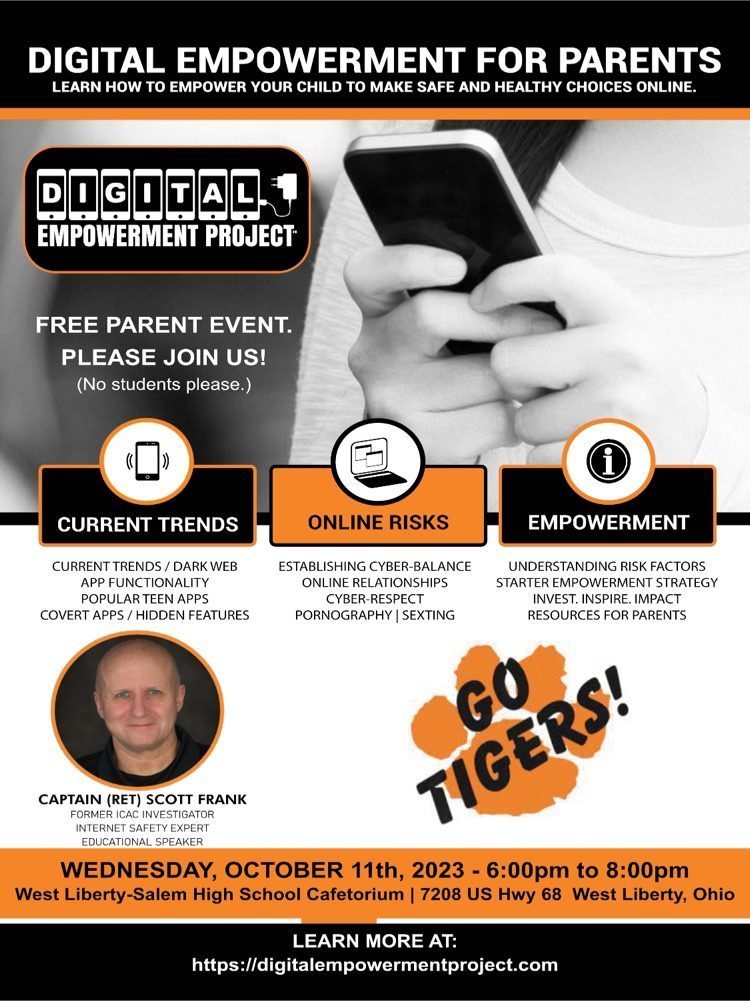 Your Tiger Athletics Week at a Glance! Go Tigers!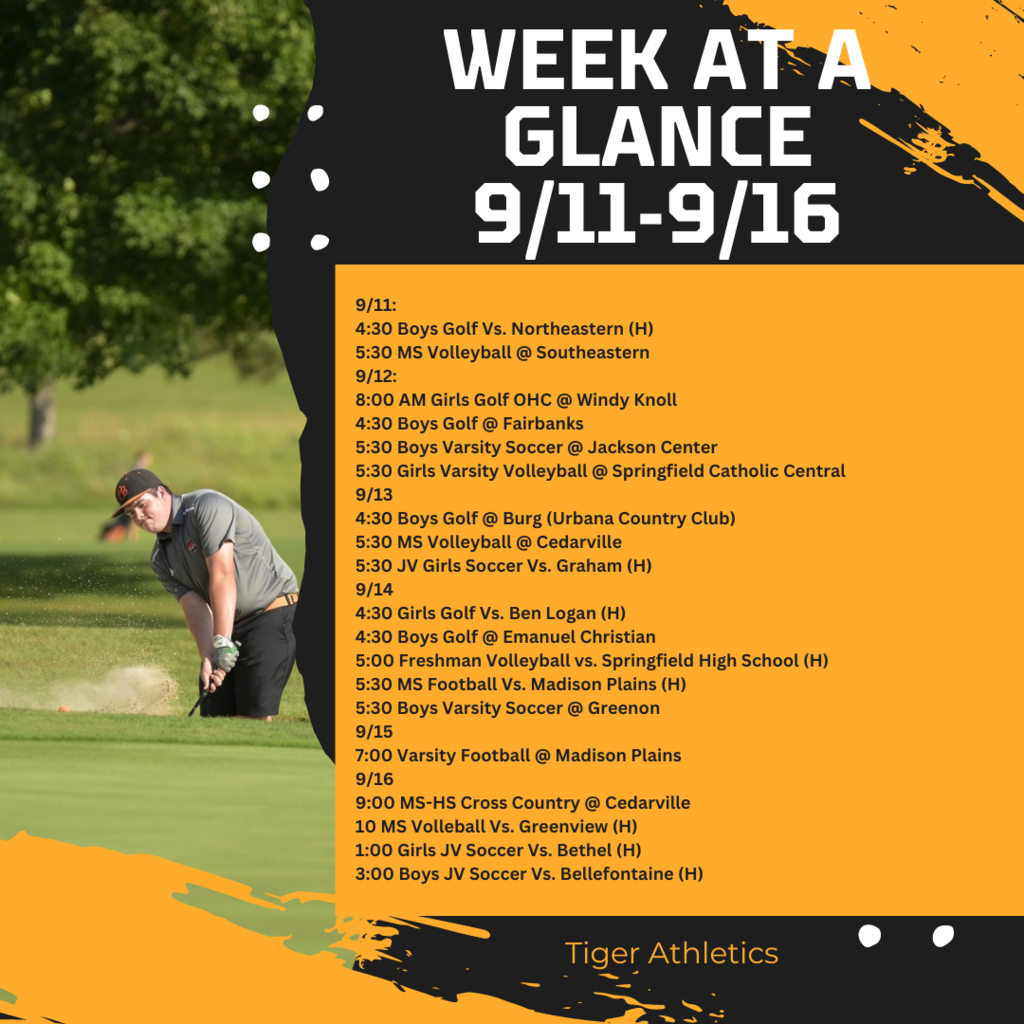 West Liberty-Salem FFA welcomed Todd Dallas from Dallas Ag and Paul Kaffenbarger from Heritage as guest speakers on Friday. Thank you for sharing your wealth of knowledge in all things agriculture with our students!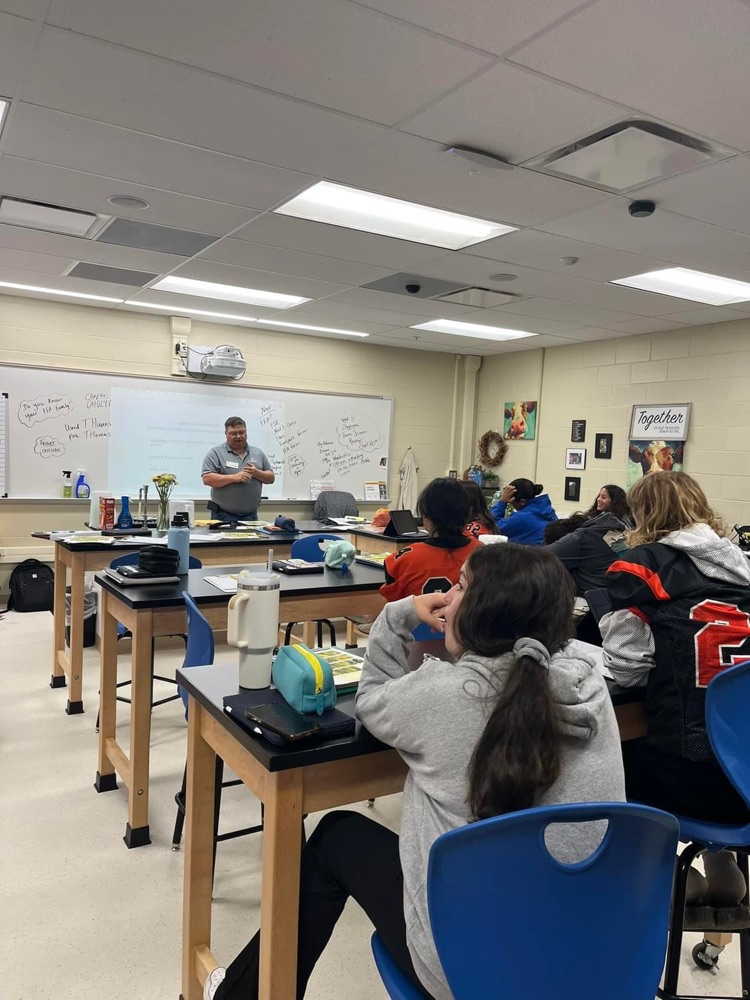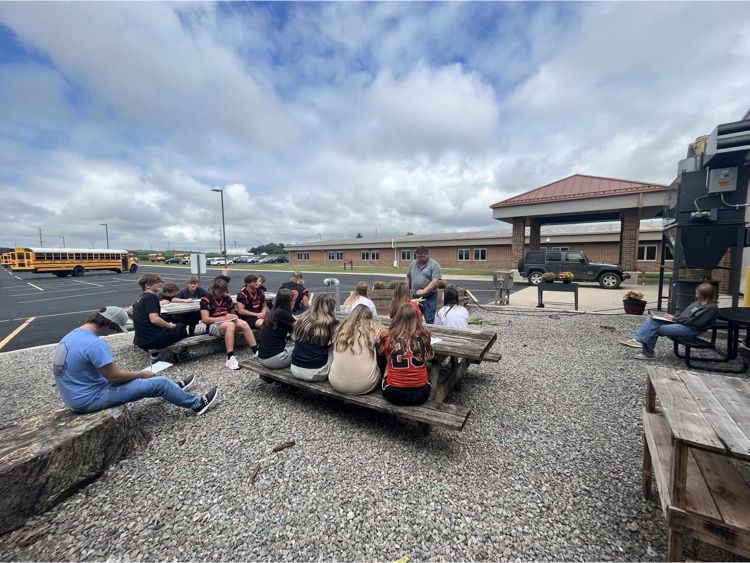 Kindergarteners first day as a whole class is today! They all gathered in the cafeteria this morning for a greeting from Principal Aaron Hollar and all K teachers. They were excited to see friends new and old and meet all the students in their class! It's a great day to be a little Tiger!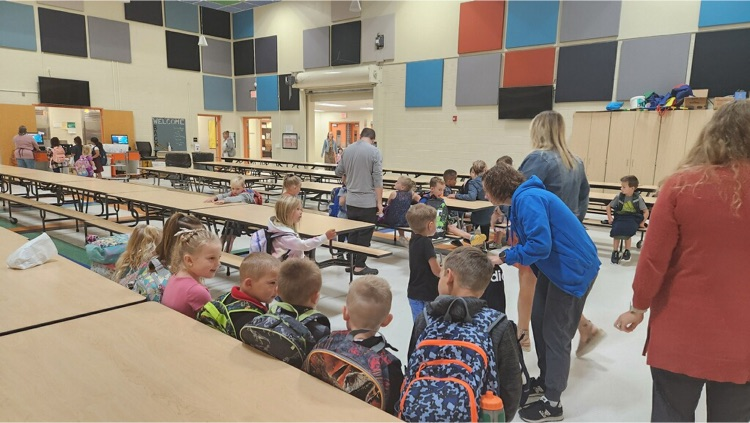 West Liberty-Salem announces Homecoming Court and Attendants at our fall assembly. Congratulations to the 2023 Fall Court and Attendants: 2023 Homecoming Court Freshman Attendant: Kiersten Stoll Sophomore Attendant: Marisa Smith Junior Attendant: Londyn Loveless Senior Queen Candidates: Mallory Bostick Madeline Cole Megan Hollar Brooklyn Wilcoxon Isabelle Wygal Senior King Candidates: Riggs Lapp Joseph LaRoche Samuel Lauck Gabriel McGill Carter Titus A full schedule of Homecoming week events will be announced soon, so stay tuned! The assembly also served to recognize our September Seniors of the Month! Congratulations to Emma Bails and Sam Lauck! Full bios will follow soon! Gold Card Winners were recognized for the first week of school. Those receiving the nod were: 9th – Jill Fullenkamp 10th – Abbie Timmons 11th – Treyton Helms 12th – Ricky Kimmel Keep up the great work, students! We are excited to announce that our FFA General Livestock Judging Team finished 4th in the state last spring and will be travelling to Nationals to compete in the Big E in Springfield, Massachusetts. They fly out next Wednesday and return next Saturday. Team members are: Sophia Hardwick Izabella Meister Owen Barger Shyanne McClintick We will keep you updated as their trip unfolds. Way to repress WL-S in the Big E! Finally, let's talk sports! The fall season has been in full swing, and the Tigers have much to be proud of! The following teams were recognized. Go Tigers! Varsity Volleyball is currently 6-1 and 5-1 in the OHC next game is on Tuesday at Catholic Central Varsity Girls Soccer Is currently 8-0 and 3-0 in OHC Next game is tomorrow at home versus Milton Union JV game starts at 11 with varsity to follow Varsity Boys Soccer Is currently 3-2-1 and 1-1 in the OHC Next game is on Tuesday at Jackson Center Varsity Boys Cross Country Is currently 39-0 for the season And ranked #1 in Division 3 Next meet is Saturday, Sept 16th at Cedarville Varsity Girls Cross Country Is currently 28-3 for the season And ranked #2 in Division 3 Next meet is Saturday, Sept 16th at Cedarville Varsity Boys Golf Is currently 7-5 on the season Next match is Monday at home versus Northeastern Varsity Girls Golf Is currently 1-6 on the season Next match will be the OHC tournament on Tuesday Varsity Football Is currently 3-0 Host undefeated Southeastern tonight, game starts at 7 Pictured are Queen Candidates, Mallory Bostick, Madeline Cole, Isabelle Wygal, Megan Hollar, and Brooklyn Wilcoxon. King Candidates Sam Lauck, Carter Titus, Riggs Lapp, Joey LaRoche, and Gabe McGill. Attendants: Londyn Loveless, Junior, Marissa Smith, Sophomore, and Kiersten Stoll, Freshman