Congratulations to four awesome seniors! Today we recognize Ryan Motzko, Olivia Muirhead, Olivia Neer and Rose Neer!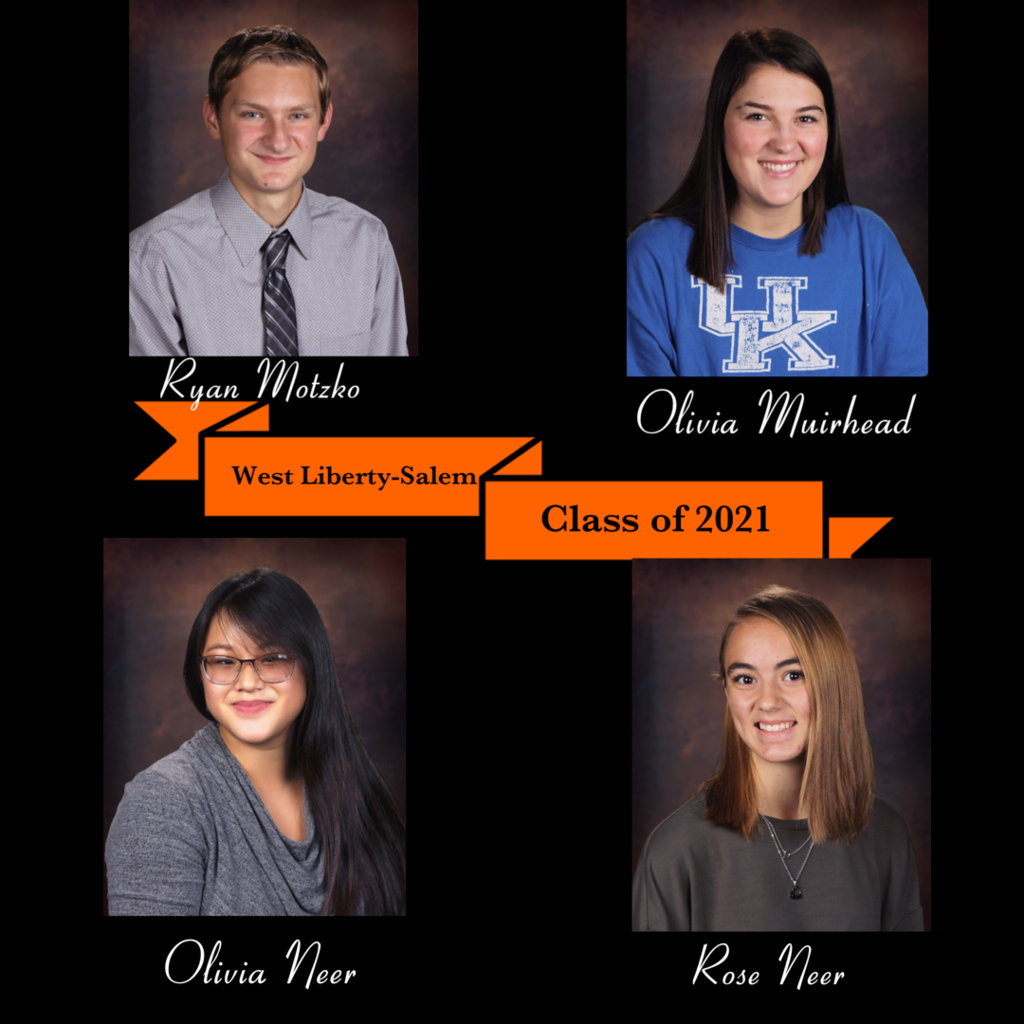 Our fourth grade ELA teachers set up a very cool and fun way to review all that they have learned and are still learning this year! Their classrooms became operating rooms and students became surgeons. They studied case files of "patients" and answered questions about them, looked over x-rays and other lab work to make predictions and interferences. What a neat way to be hands on with learning!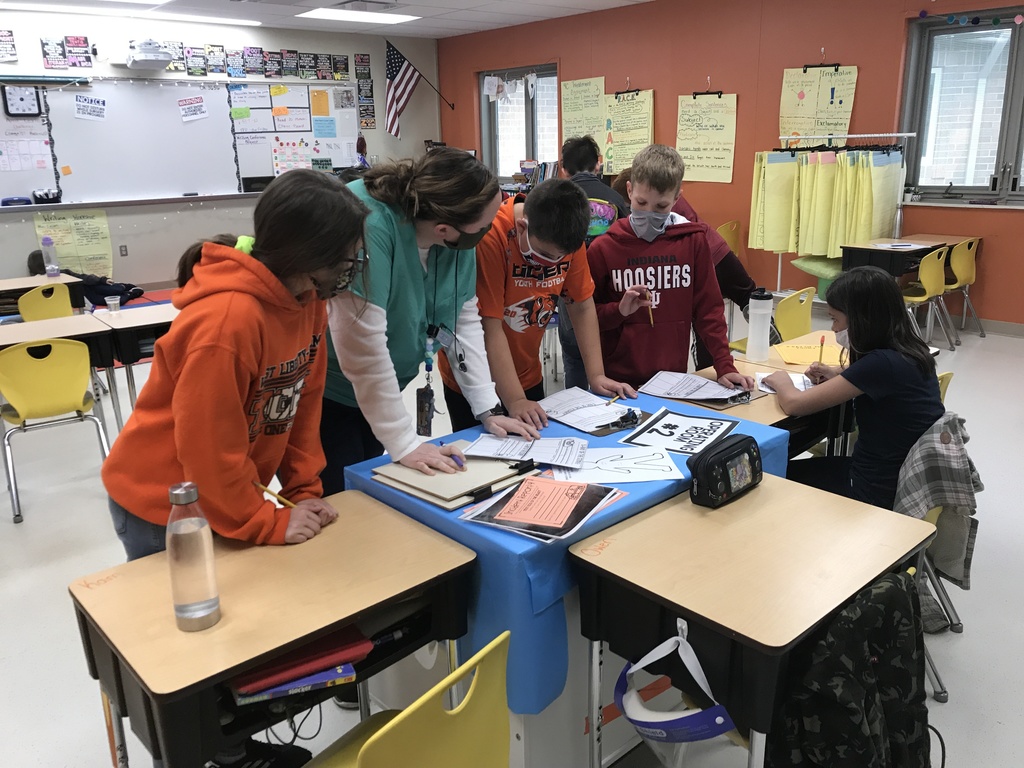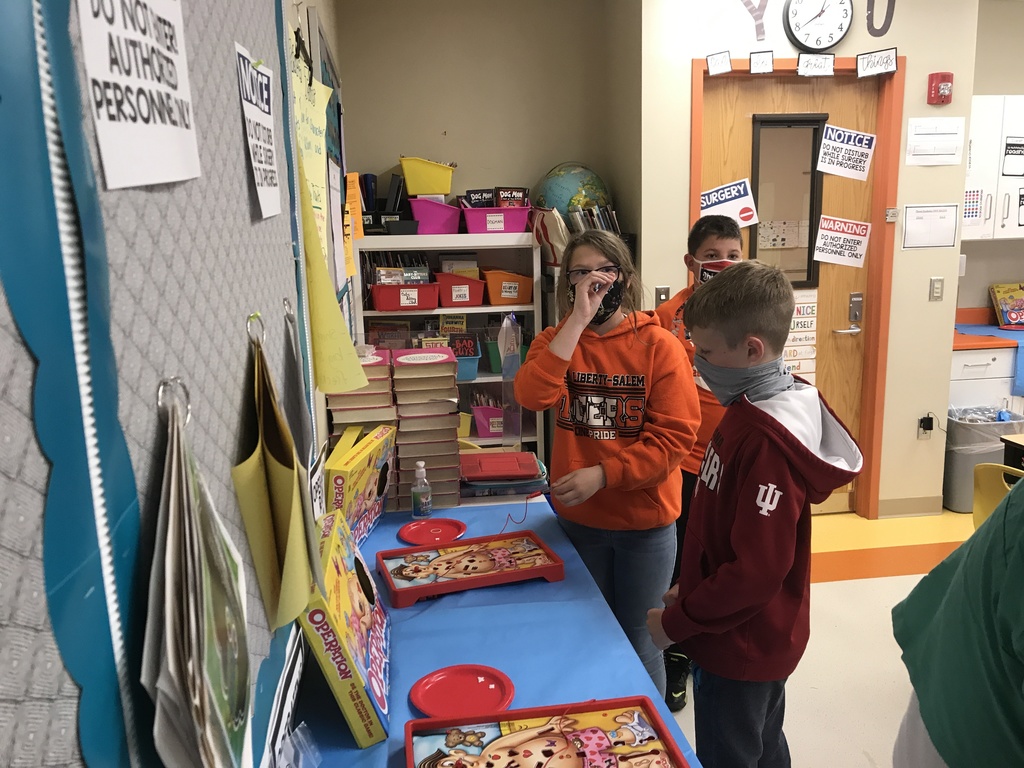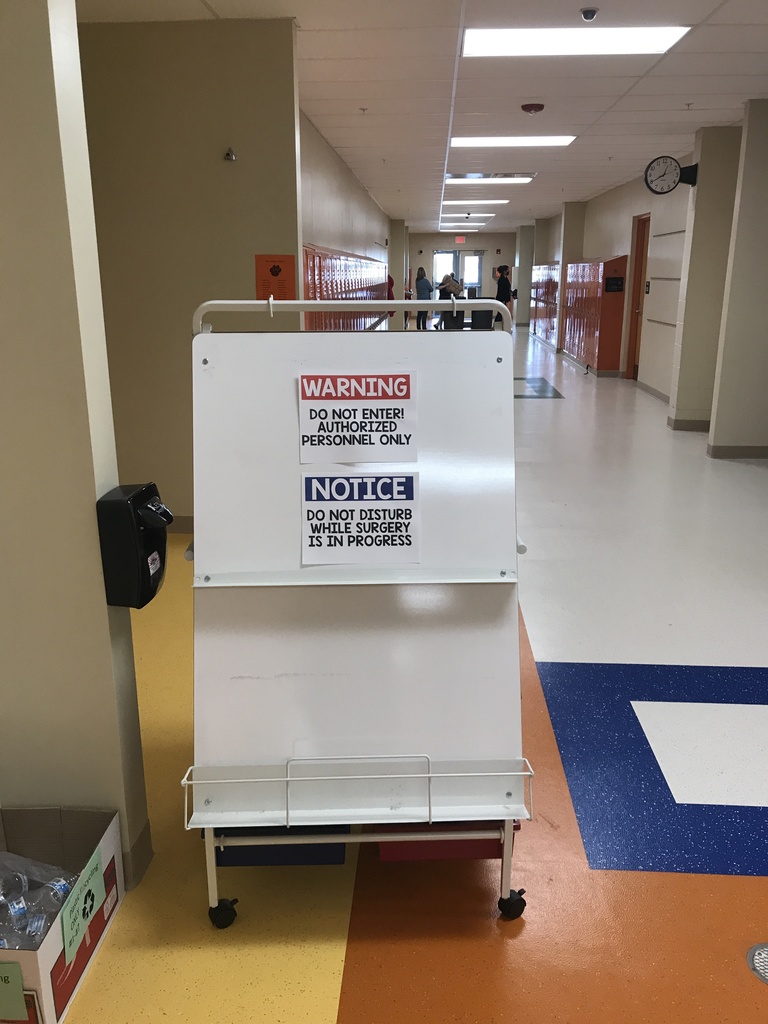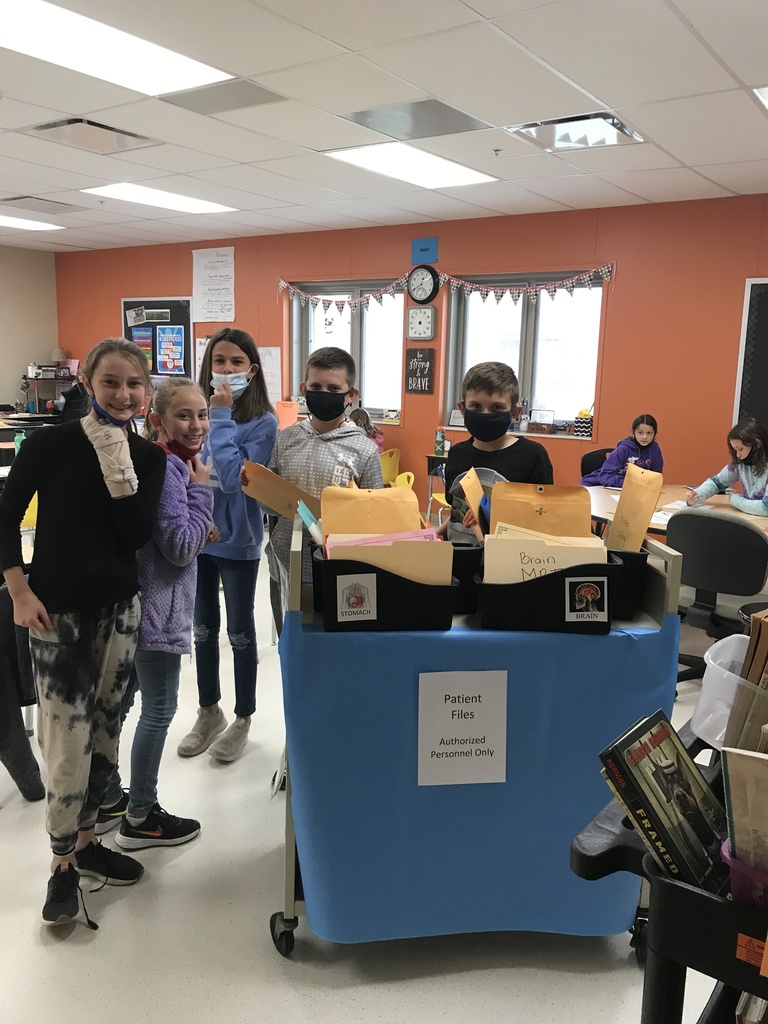 The West Liberty-Salem girls track and field team is sitting in third place in the team standings after day one of the DIII Southwest District Meet in Piqua on Tuesday. Team Standings (top 5): 1st Ft. Loramie 21.5, 2nd Anna 19.5, 3rd WLS 19, 4th. Botkins 17, 5th Lehman Catholic 10 and Triad 10 The Tigers 4x800 relay team of Megan Adams, Ashley Yoder, Madison Bahan, and Katelyn Stapleton qualified for next week's Regional meet, placing first and setting a new district record with a 9:27.12. Selena Weaver also punched her ticket to the Regional meet placing second in the shot put 33'02.25" Mandilyn Weaver placed 8th in high jump 4'08". Qualifying for Saturday's finals were: Sophia Hardwick 100 meter hurdles 18.43 Grace Estes 100 meter dash 13.23 Kaylee LeVan 100 meter dash 13.47 Emily Hollar 400 meter dash 59.89 and 200 meter dash 26.47 Madison Bahan 400 meter dash 1:00.87 Claire Longshore 300 meter hurdles 50.25 Katelyn Stapleton 800 meter run 2:28.65 Ashley Yoder 800 meter run 2:29.92 4x100 Relay LeVan, Stapleton, Lilly Weaver, Estes 51.19 4x200 Relay LeVan, Estes, Bahan, Hollar 1:46.93 4x400 Relay Stapleton, Bahan, Estes, Hollar 4:05.41 Finals will be held Saturday with field events starting at 10:00 a.m.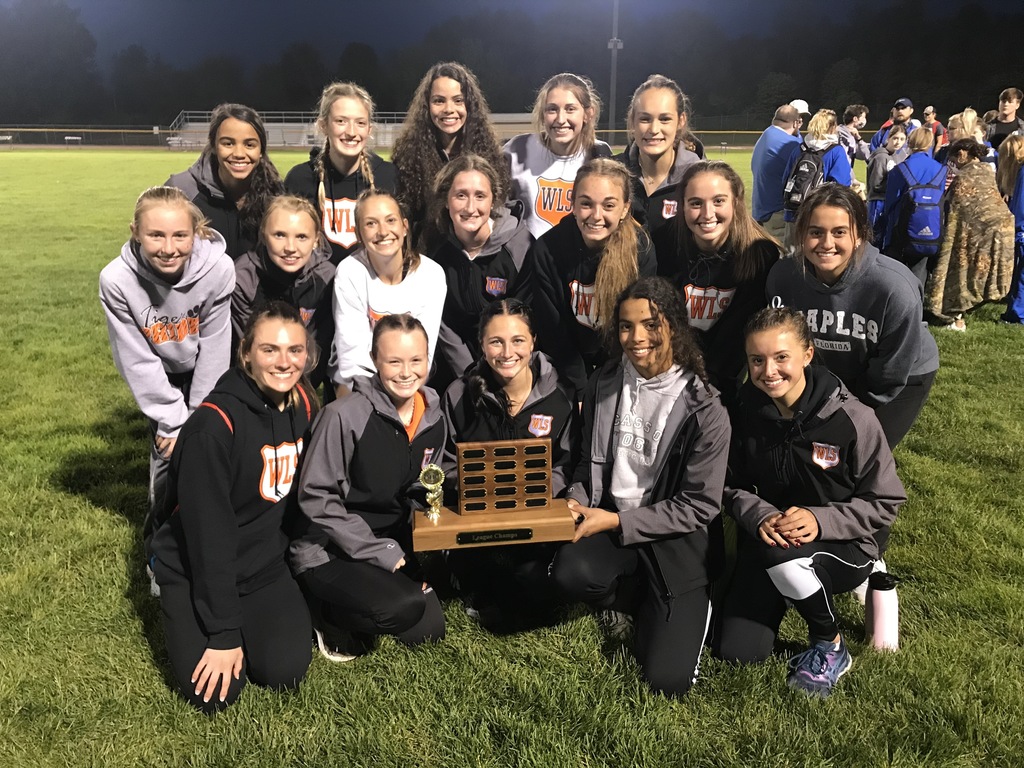 Hello, If you signed your child up for the Free Health Exam for fall sports tomorrow, Please remember to complete the required paperwork prior to your visit. Thank you!

Senior shout out time! Help us congratulate Tanner LeVan, Jaden Marchal, Cody Matthews-Moore, and Ian Maurice!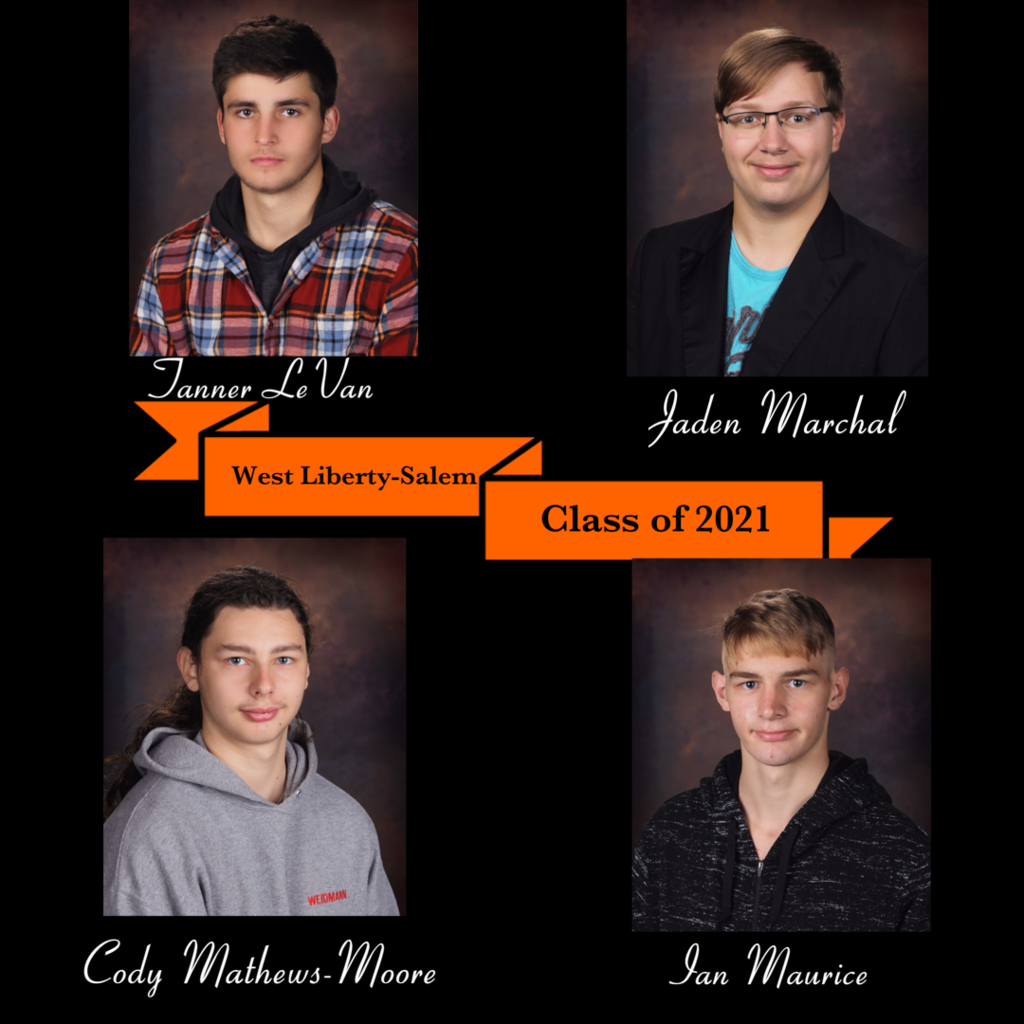 High school summer reading assignments have been released. The attached information includes the assignment appropriate for your student's specific English course. If you have any questions please reach out to the teacher listed on the flyer. This assignment is for students in grades 9-12 for the 21-22 school year. Thank you!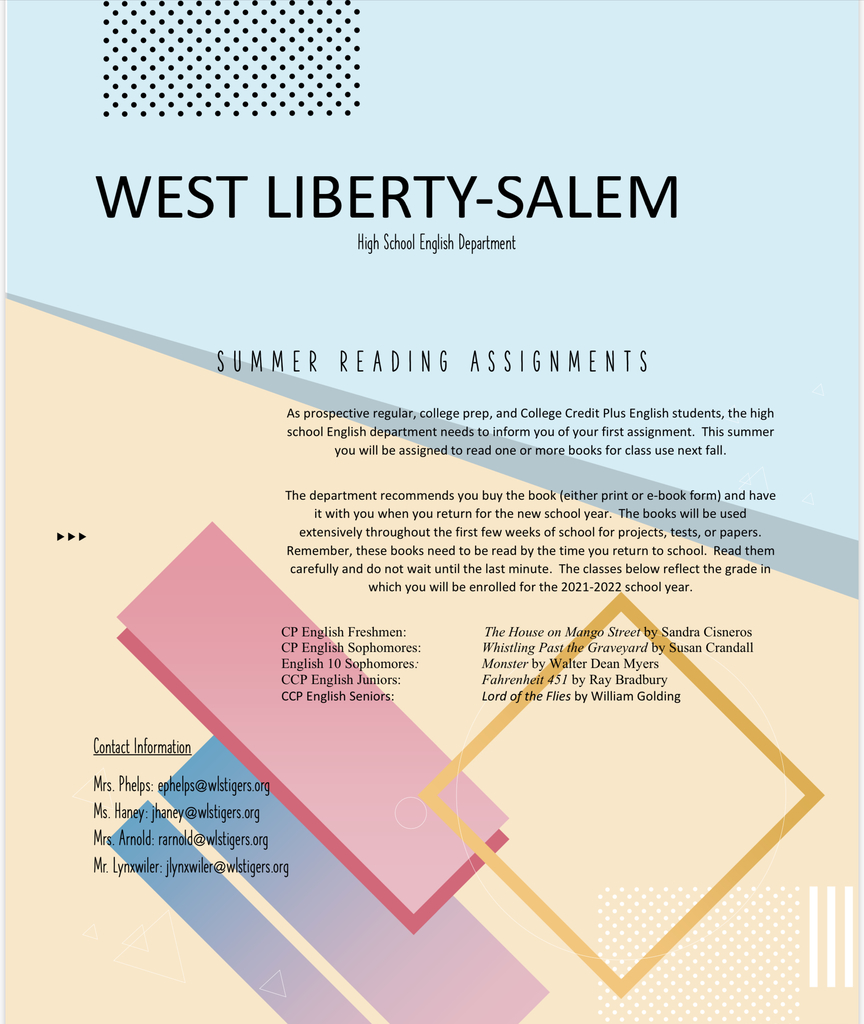 Hello, The Champaign County Health Department will be offering a vaccination clinic for 12-15 year olds this Thursday, May 20th from 3PM-7PM. To sign up call, 937-484-1605 or go to;
www.champaignhd.com
. This is free of charge and will utilize the Pfizer vaccination with 2 shots about 3 weeks apart. Thank you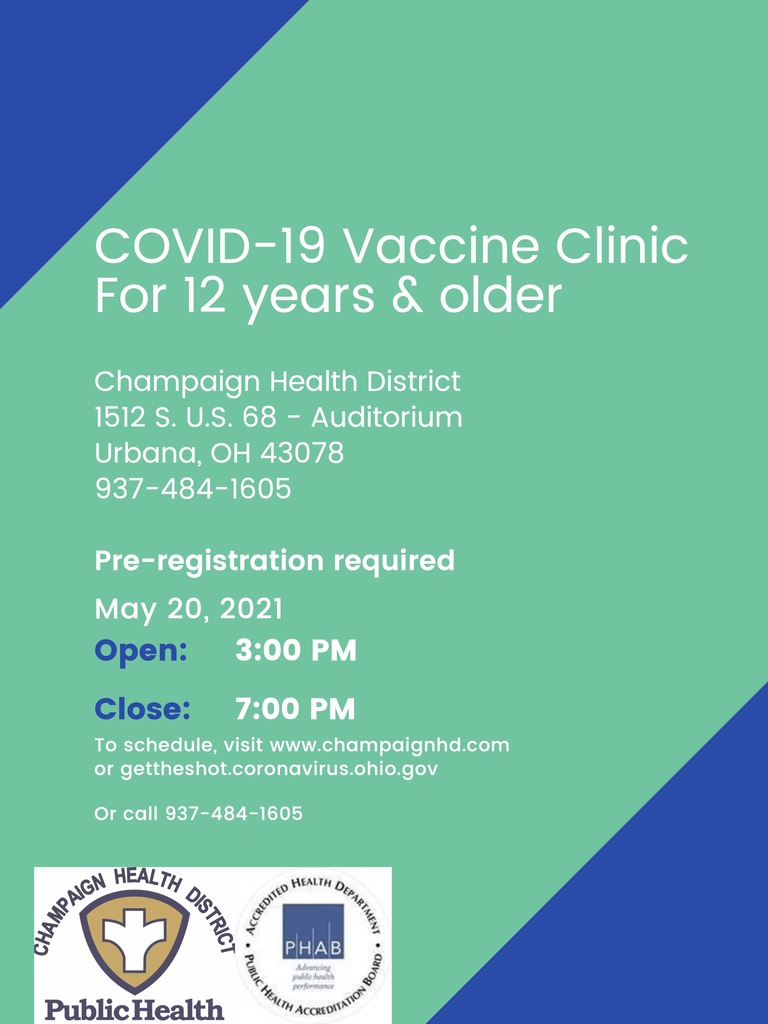 Tonight, we are giving four more senior shout outs to Allyssa Johnson, Hannah Jones, Hayden Kennedy and Kaylee LeVan! Congratulations to four more awesome seniors!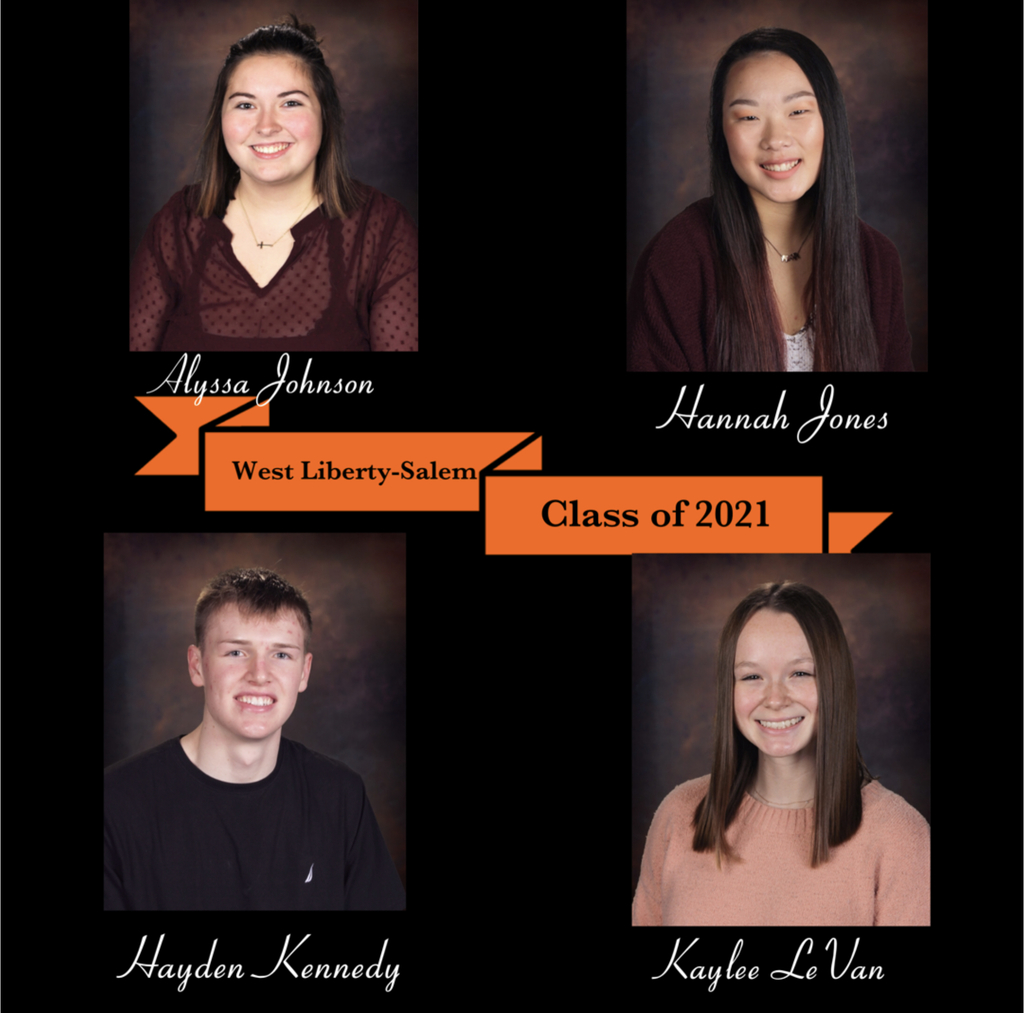 Let's start off Monday giving a huge shout out to some more of our awesome seniors! Today we congratulate Rachel Hostetler, Luke Hudson, Madeline Hutton-Ashcroft and Dawson Jenkins!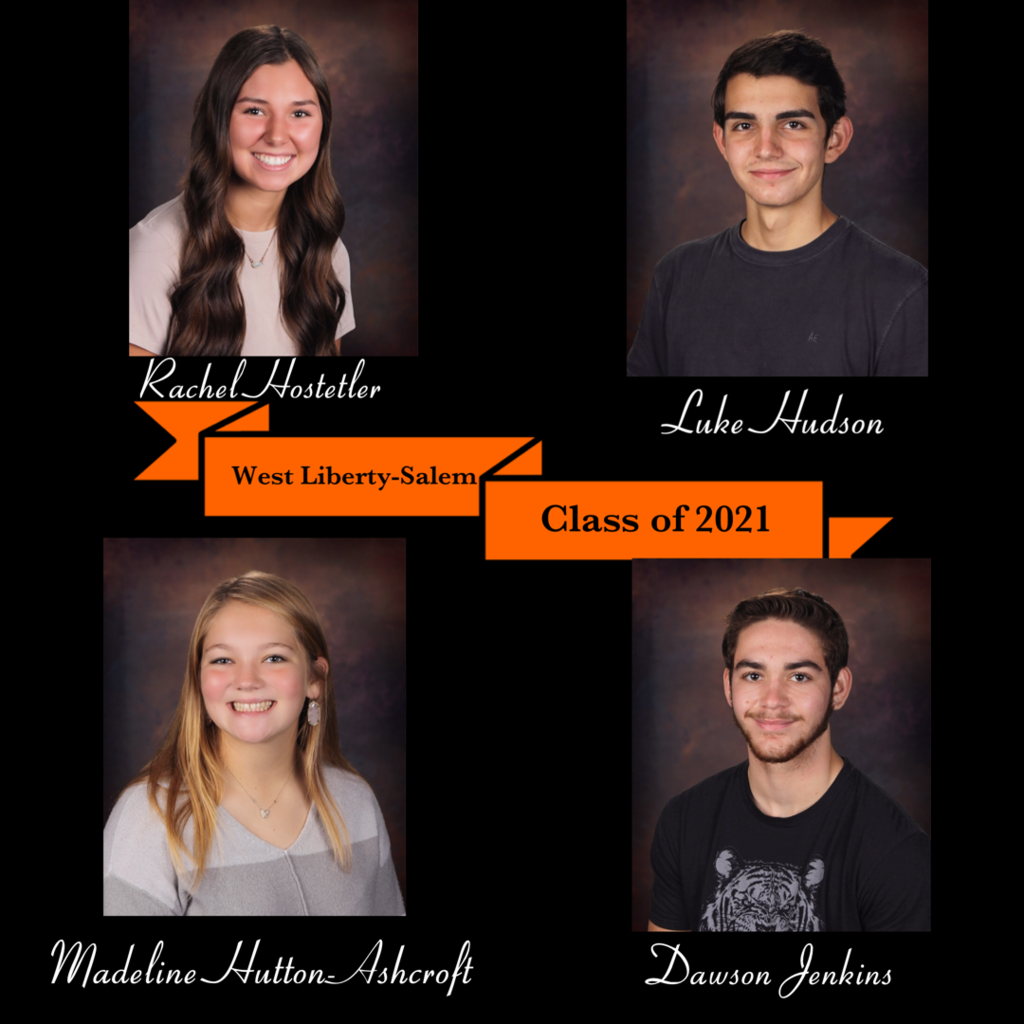 The Gem City Sports Network will broadcasting Tiger's baseball tournament game between the West Liberty-Salem Tigers and the National Trail Blazers from National Trail. The direct link to the live broadcast will be radio1.gemcitysorts.com. Then shortly after the game is completed, I will be uploading it to my website
www.gemcitysports.com
.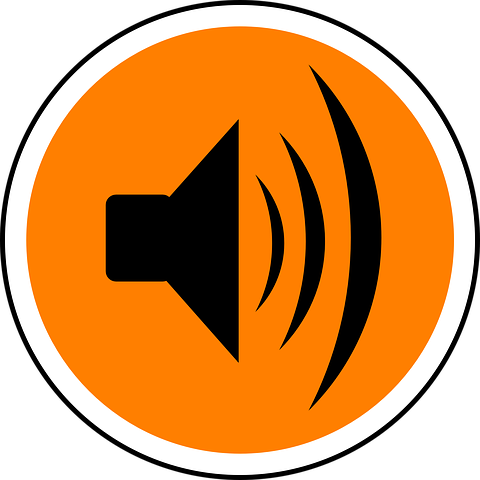 Our kindergartners wrapped up their Language Arts fairytale unit with a Fairytale Ball, and what better backdrop for photos than the 'Shrek: the Musical' castle wall?! Students dressed as their favorite fairytale character and danced the morning away to popular hits from our favorite fairytales! They had so much fun dancing, taking pictures and sharing lots of giggles!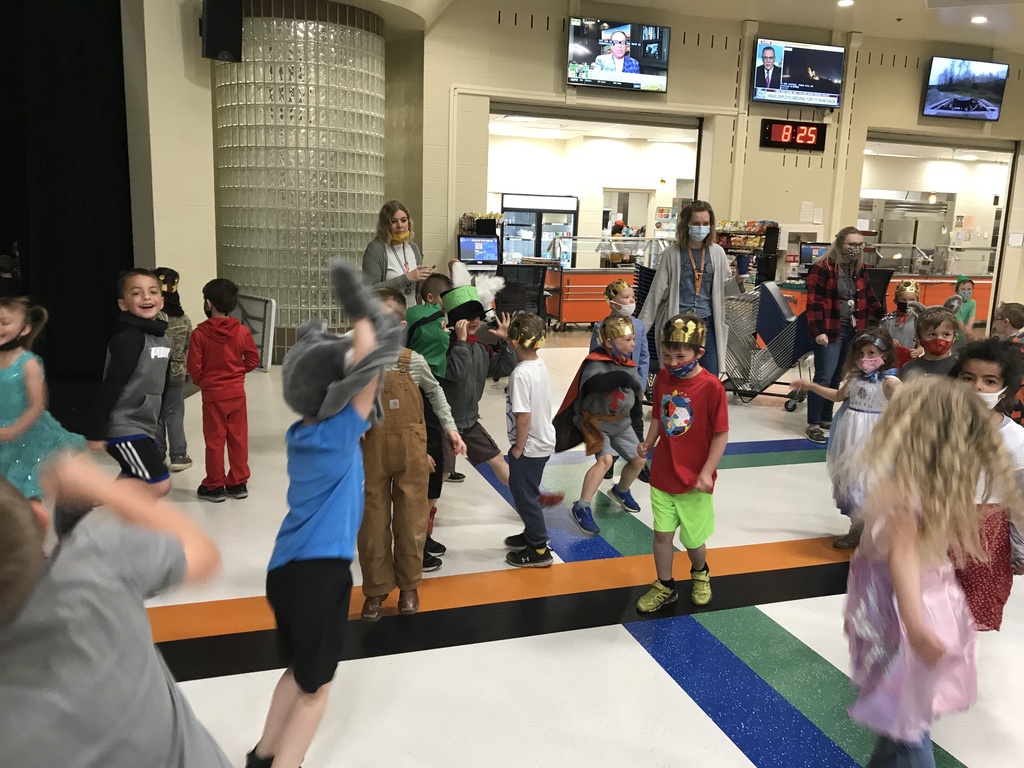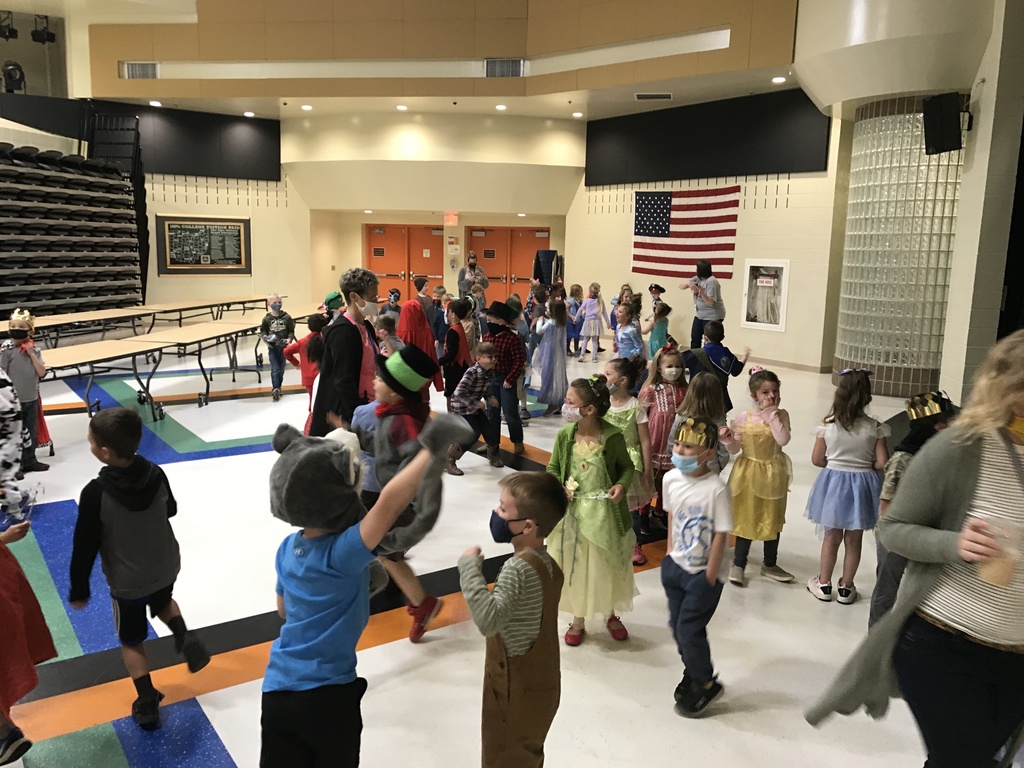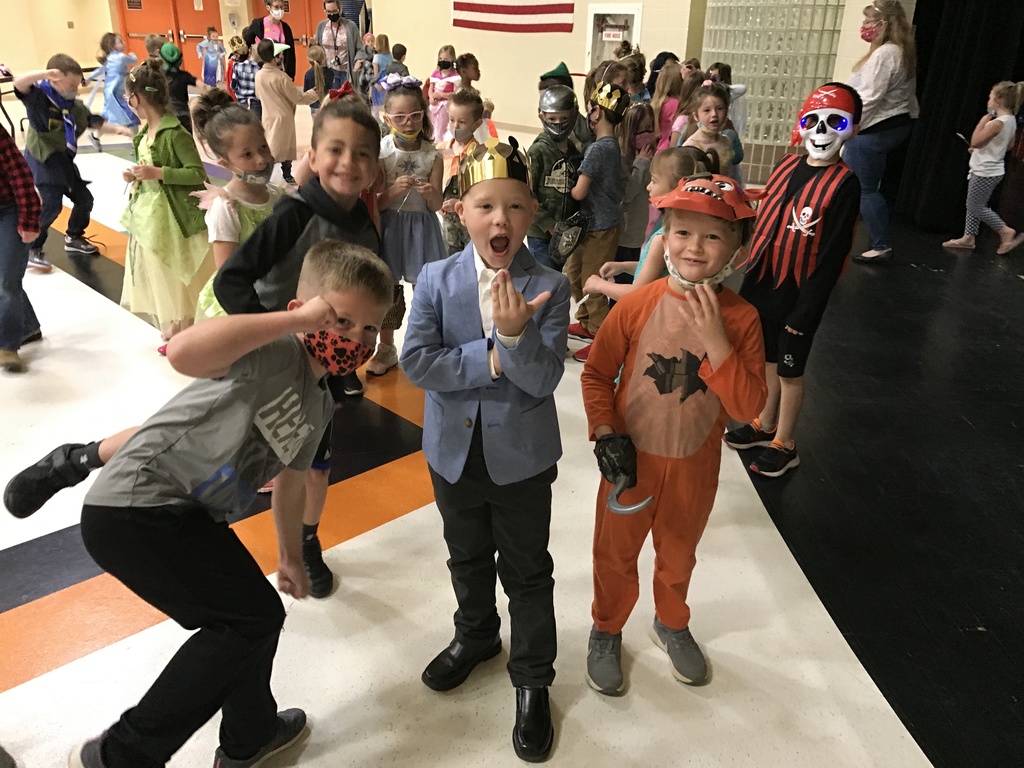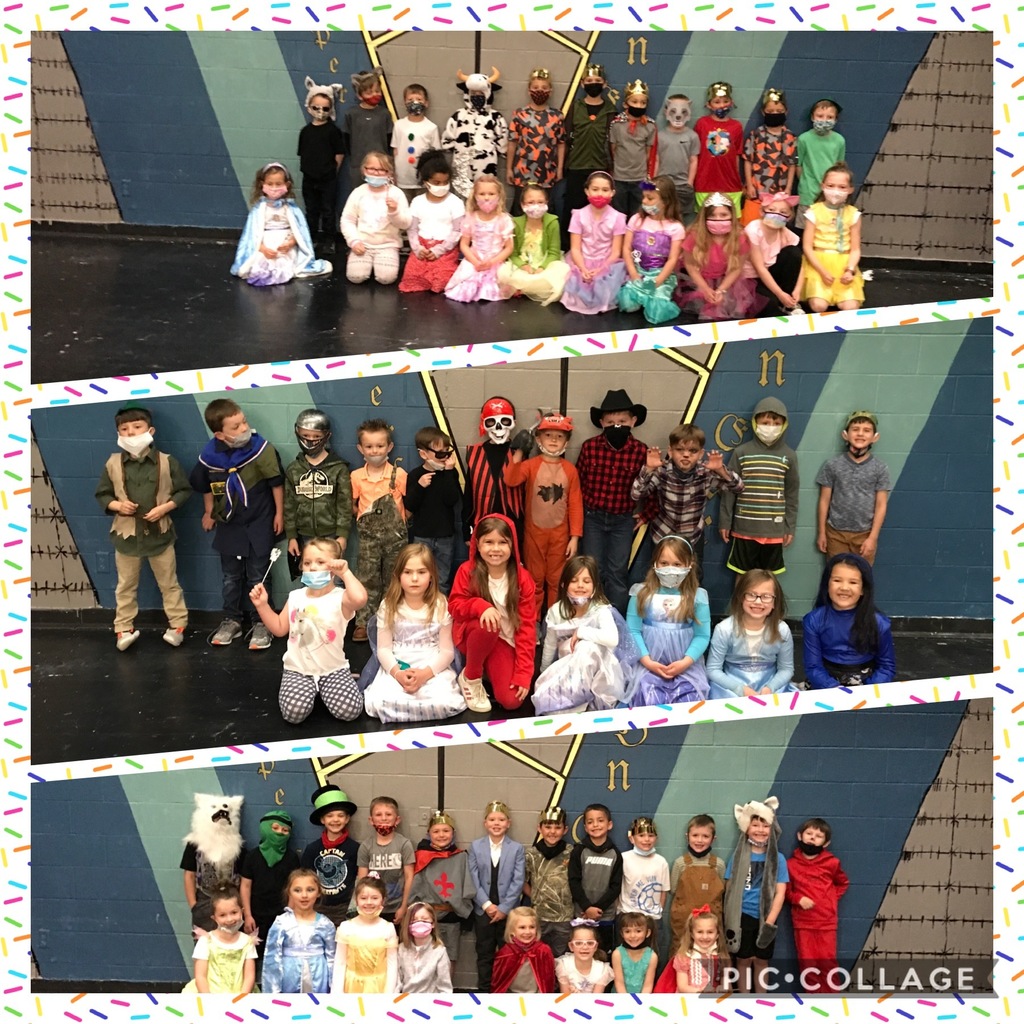 It's a beautiful day for FFA/Ag Science Day! The WLS FFA welcomed our elementary students to their mini farm set up to learn about farm safety, caring for livestock, farm equipment and just everyday life in the world of agriculture. The animals were all owned by students in FFA. Sophia Hardwick, Bella Meister, Mason Barger, Eli Bell, Lance Baldwin, Carlee Hausler, Trinity Perkins, Garrett Payer, Tanner LeVan and Sam Wilkins brought their horse, cows, turkey, chickens, goats, sheep, and rabbits. Farm equipment was provided by William Dowden, Cale Hall, Cam Strapp, and Gavin Schooenleben. Thank you to Mrs. Havens, FFA, and elementary who helped make this a really fun day!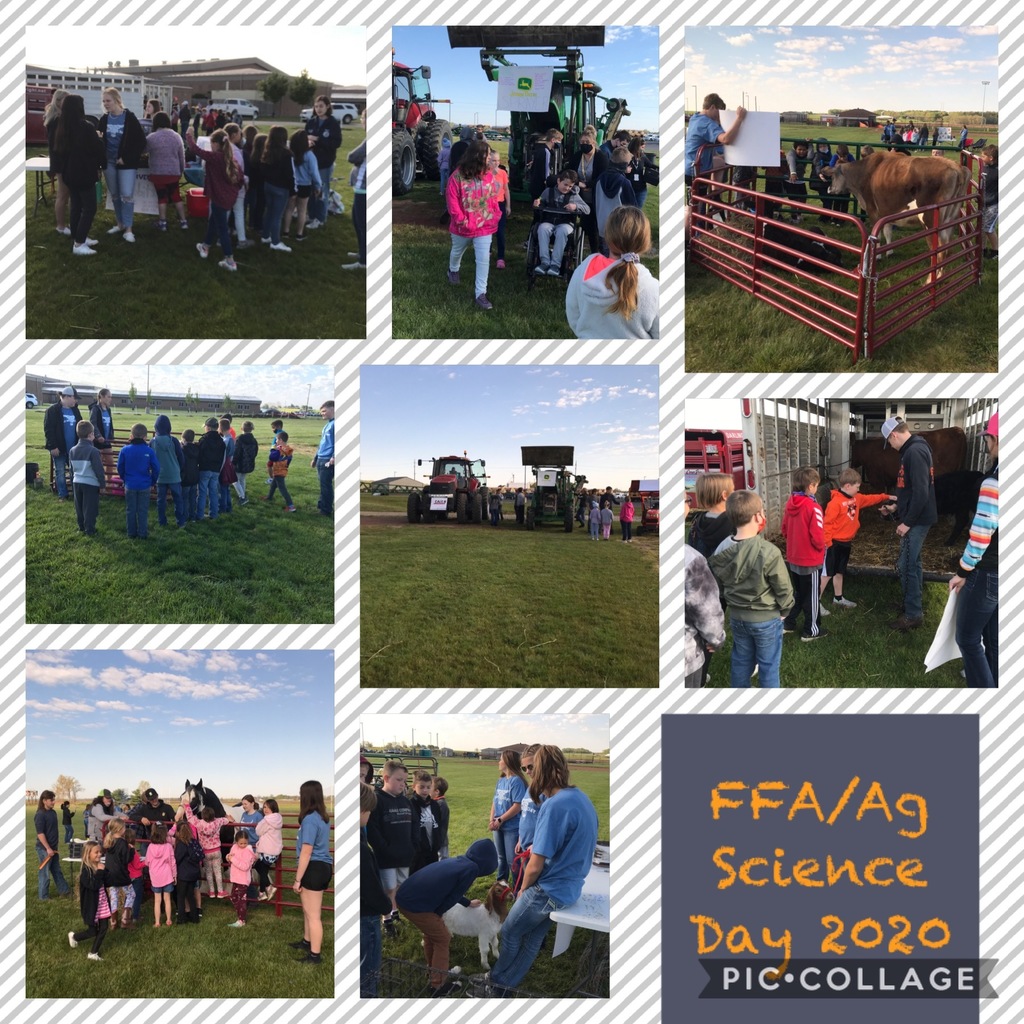 Do you know of a middle schooler interested in fall cheerleading? Tryouts will begin next Tuesday, May 18th at 3:00 in the auxiliary gym. A clinic will be held from 3-4:30 on Tuesday, and then tryouts will be Wednesday, 5/19, from 3-4:00 in the main gym.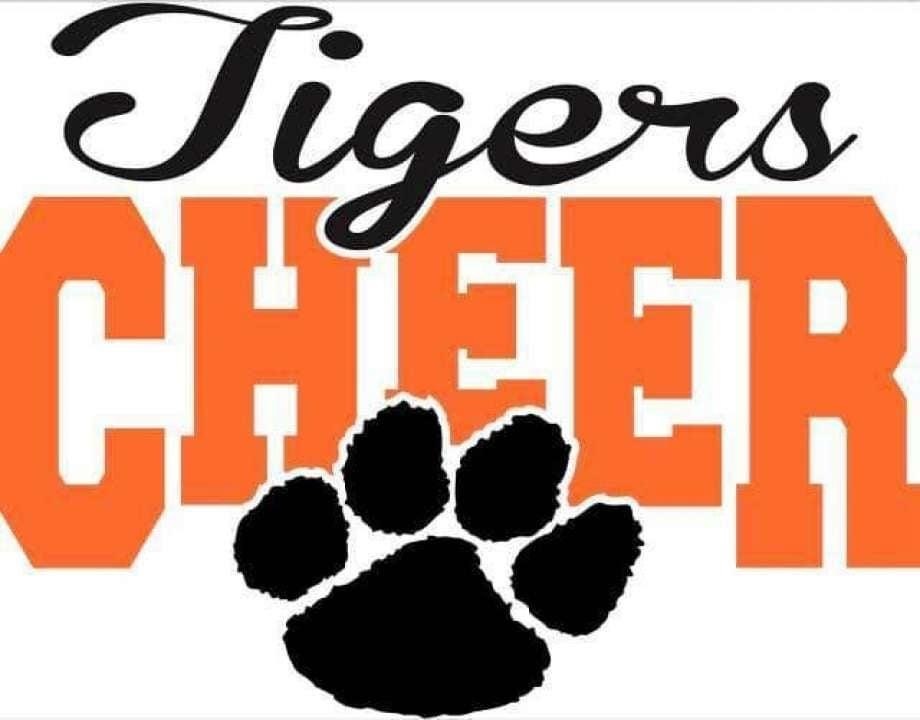 The WL-S Junior and Senior Prom was held on Saturday, May 8th. The traditional Prom March began at 5pm, followed by dinner catered by The Farmer's Daughter. In the days leading up to prom, excitement built through activities like a spirit week and prom court nominations. The following students were nominated for prom court: Prom Princess Naomi McGill Megan Adams Aubrey Williams Prom Prince Logan Saylor Dylan Lauck Owen Johnson Prom Queen Grace Estes Hannah Bowman Selena Weaver Kaylee LeVan Prom King Hayden Phillips Nicholas Burden Luke Hudson Prom royalty were crowned during 'A Night in Italy', the theme of this year's prom. Congratulations to Queen Hannah Bowman, King Hayden Phillips, Princess Naomi McGill and Prince Dylan Lauck!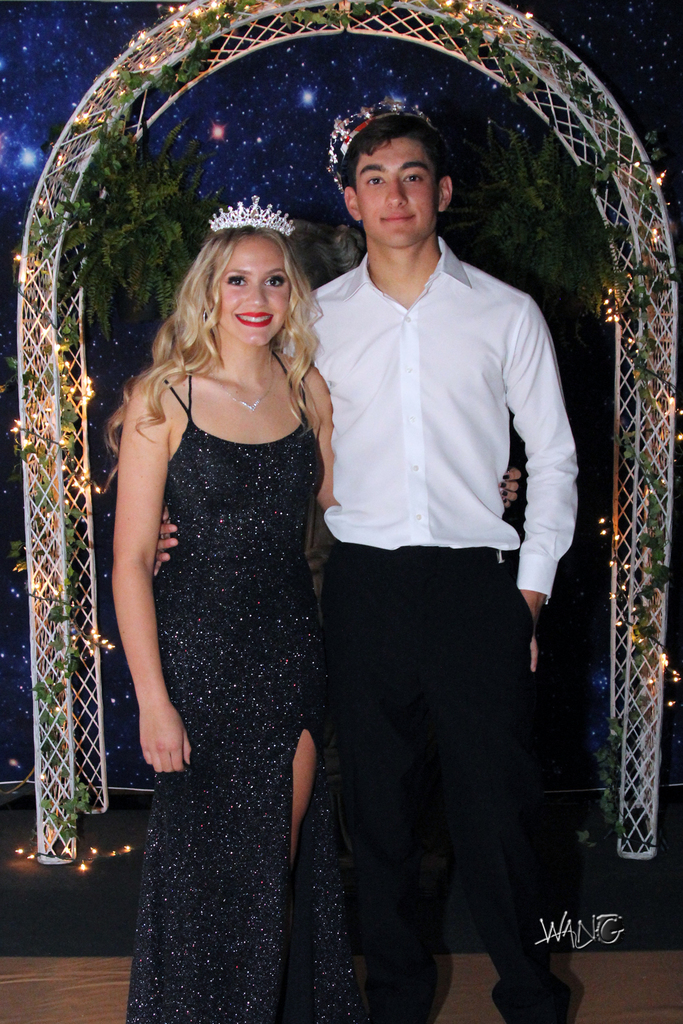 West Liberty-Salem seniors attended their annual Senior Awards Night on Tuesday evening. A record number of scholarships were presented totaling over $1.9 million. For a list of all scholarships and other highlights from the evening, please click visit the full article.
https://www.wlstigers.org/article/460891
Congratulations to the class of 2021!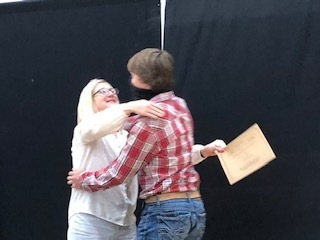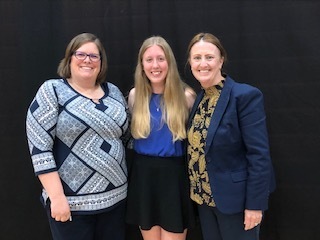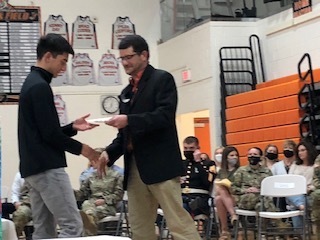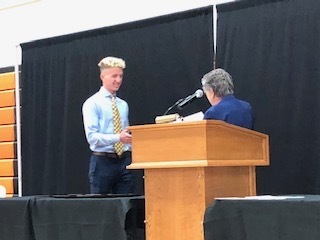 Senior band members took the stage for their final concert performance of the year last evening. Pictured with Band Director Mr. Fannin and Choir Director Mr. Henry are the senior band members Graham Higgins, Logan Campbell, Ashlie Spencer, Selena Weaver, Nate Aldo, Maria Henderson, Noah Cline, Japan Marchal.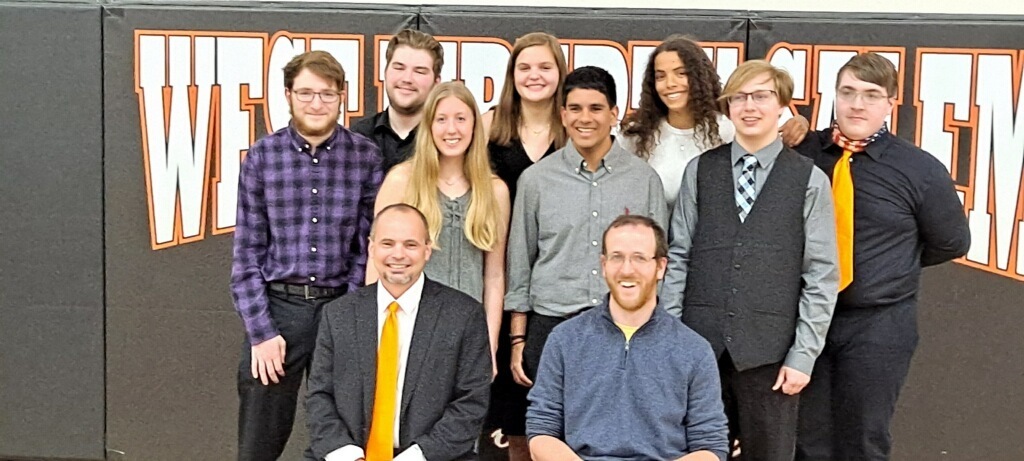 West Liberty-Salem Choirs will host their final performance of the year this Saturday evening. The performance is outdoors and open to the public. Please bring your own chairs. Parking and concert location are attached in the diagram. The concert begins at 5pm with the 6th Grade Tiger Choir followed by 7th Grade, 8th Grade, and High School Varsity Choir. HS Students need to arrive to the cafeteria by 4:15. All other students need to arrive to the cafeteria no later than 4:45. Wear black choir t-shirts and jeans.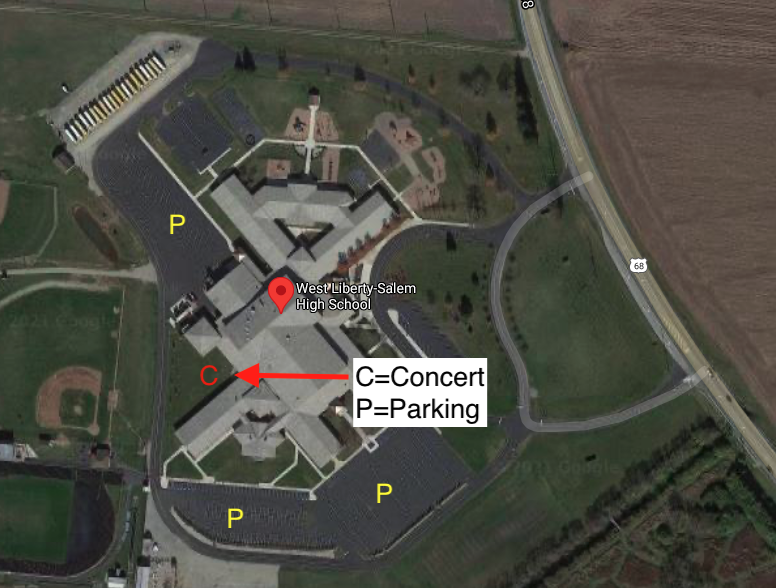 Check out this fun WLSAA raffle for a Splash Pad Party sponsored by the Splash Pad Committee and the Mad River Farm Market! Contact Amy for your tickets. Details are attached!

The West Liberty-Salem girls took the early lead on Day 1 of the Ohio Heritage Conference North Championships. Team Scores: 1st WLS 38, 2nd Mechanicsburg 36, 3rd Fairbanks 22 4th Northeastern 11, 5th (tie) Triad and West Jefferson 8 The Lady Tigers 4x800 relay team of Megan Adams, Ashley Yoder, Madison Bahan and Katelyn Stapleton got things started winning the event in new OHC record time of 9:28.26. Senior Selena Weaver also claimed an OHC individual title winning the discus with a throw of 106'02". Also scoring for the Tigers were: Lena Kauffman 2nd Place Pole Vault 7'0 Tina Douthwaite 4th Place Pole Vault 6'6 Mandilyn Weaver 4th Place High Jump 4'8" Claire Longshore 5th Place High Jump 4'2" Kenzie Bahan 6th Place Discus 77'1" Qualifying for Friday's finals were: Grace Estes 100 meter dash 13.14 Kaylee LeVan 100 meter dash 13.39 Emily Hollar 400 meter dash 59.24 Madison Bahan 400 meter dash 1:00.73 Emily Hollar 200 meter dash 26.61 Mallory Bostick 200 meter dash 28.64 Thursday's finals will begin with field events at 5:00 p.m. and running events at 6:00 p.m.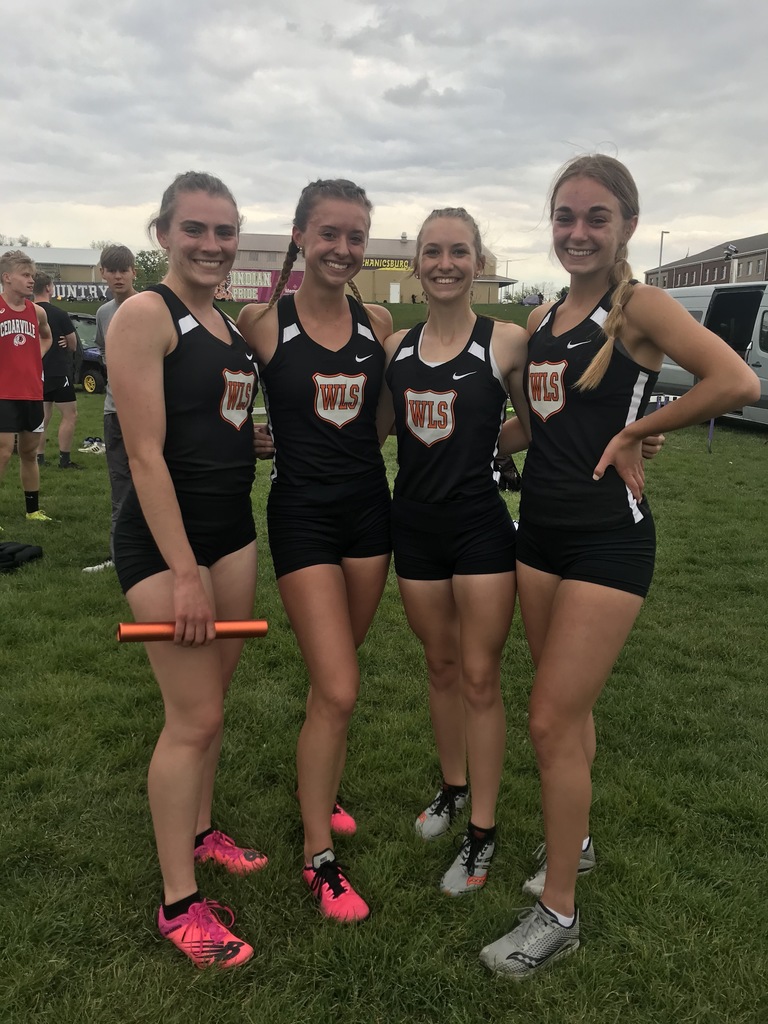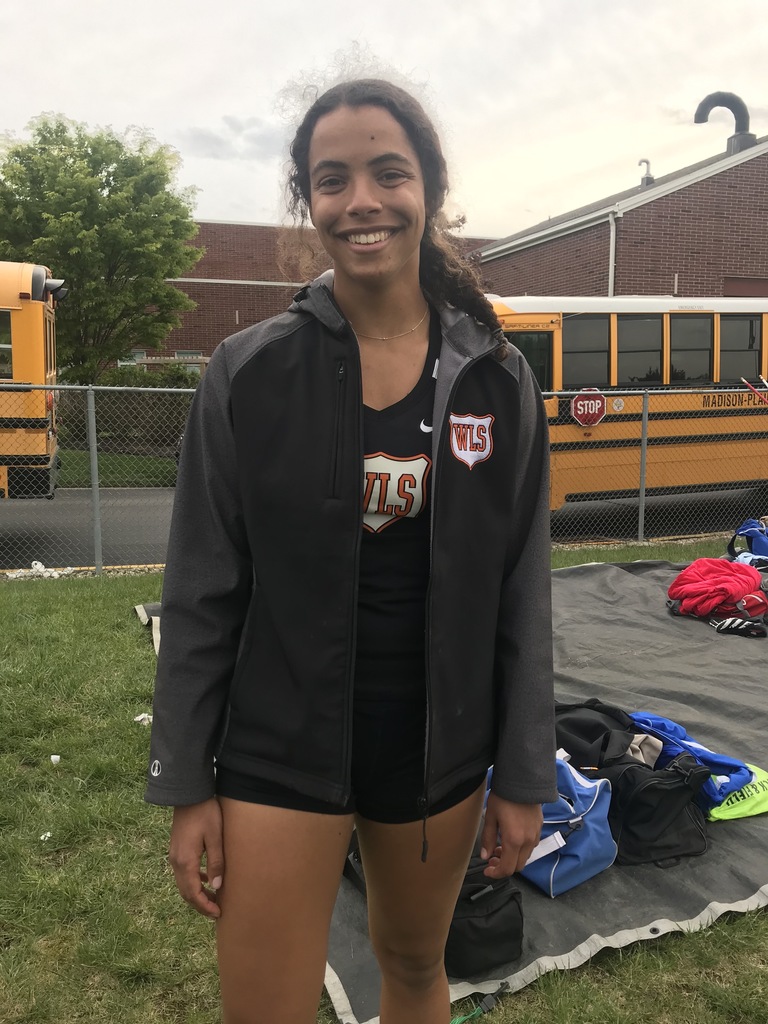 Breakfasts of Champions hosted their annual ceremony this morning to honor fourth and fifth grade highest honor roll students. For the full story, and list of students honored, click here!
https://www.wlstigers.org/article/458748
Congratulations to all of our students who attended!