Look how excited one of our new kindergartners is to join her brother and sister at school next year!! We had a great time at kindergarten screening this week! If you live in the district and missed it, don't worry! Give us a call to schedule for the make up date!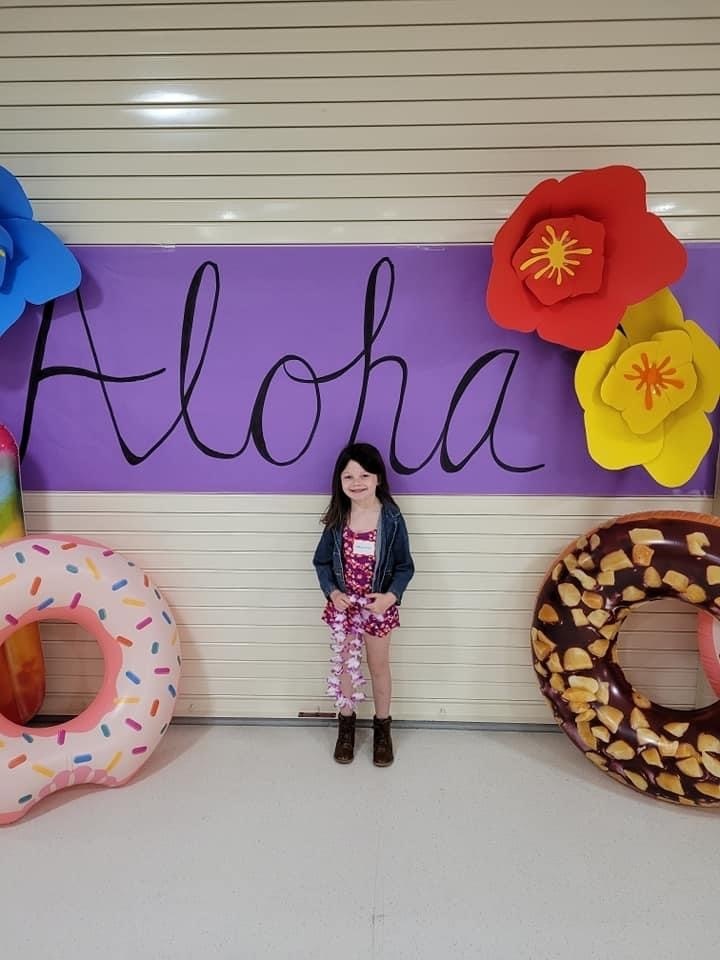 And they're off! Good luck at State! Photo credit: John Coffman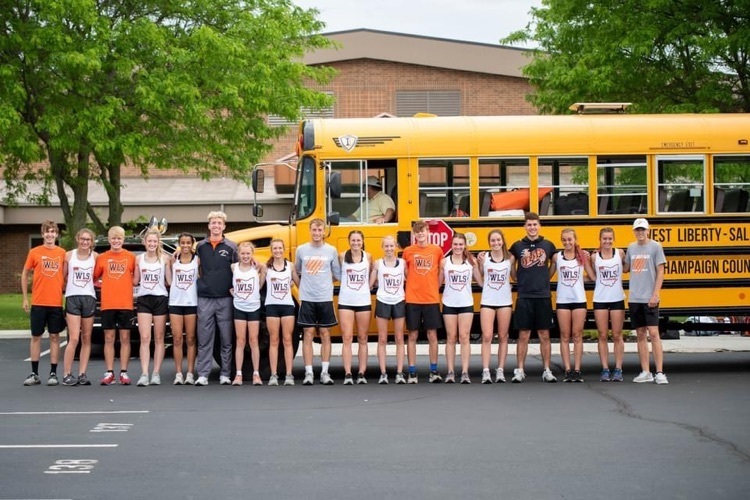 Do you have a little Tiger in grades 3-6 interested in cheer? Sign ups are 6/5! Check out the flyer for full details!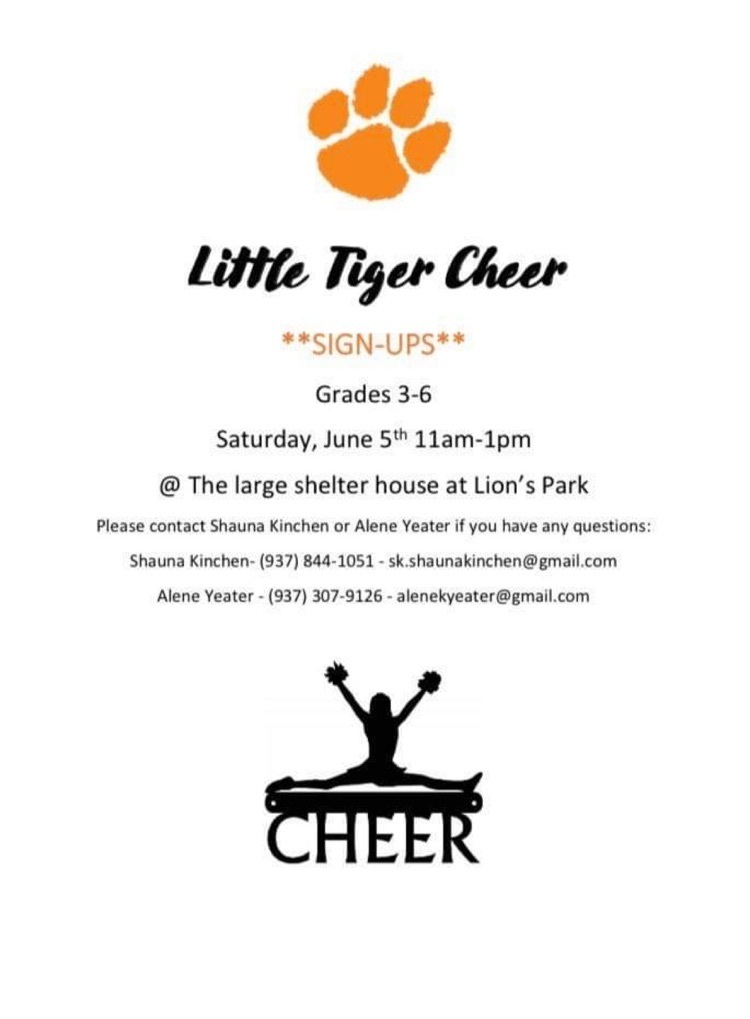 Do you have a young writer interested in expanding their creative writing skills this summer? Writers Rule is a fun and creative group that is designed to encourage young writers to freely write for enjoyment and not with the constraints of grades or homework. We use exciting writing prompts, activities, and games to strengthen and improve the skills of these students. The flyer with full details is attached!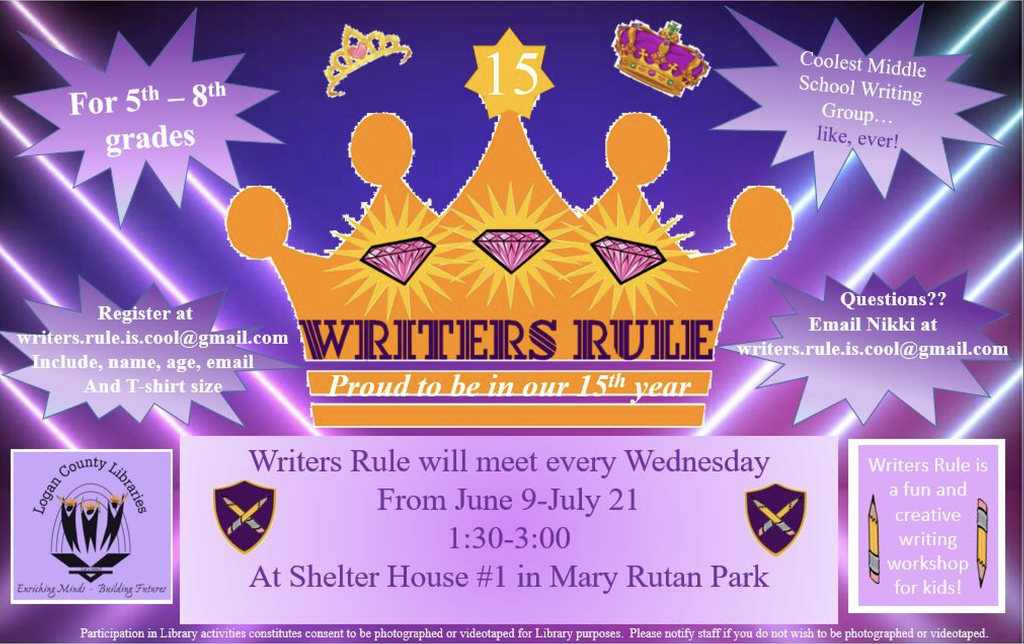 West Liberty-Salem invites the community to join us in celebration at the graduation ceremony for the Class of 2021. The ceremony will be held at the stadium tonight, Sunday May 30th, at 7:00 PM. Graduates and staff will be seated on the field. Families, friends and community members are welcome to sit in the bleachers or folding chairs on the track. There is no limitation on attendance, so please consider coming and celebrating the class of 2021!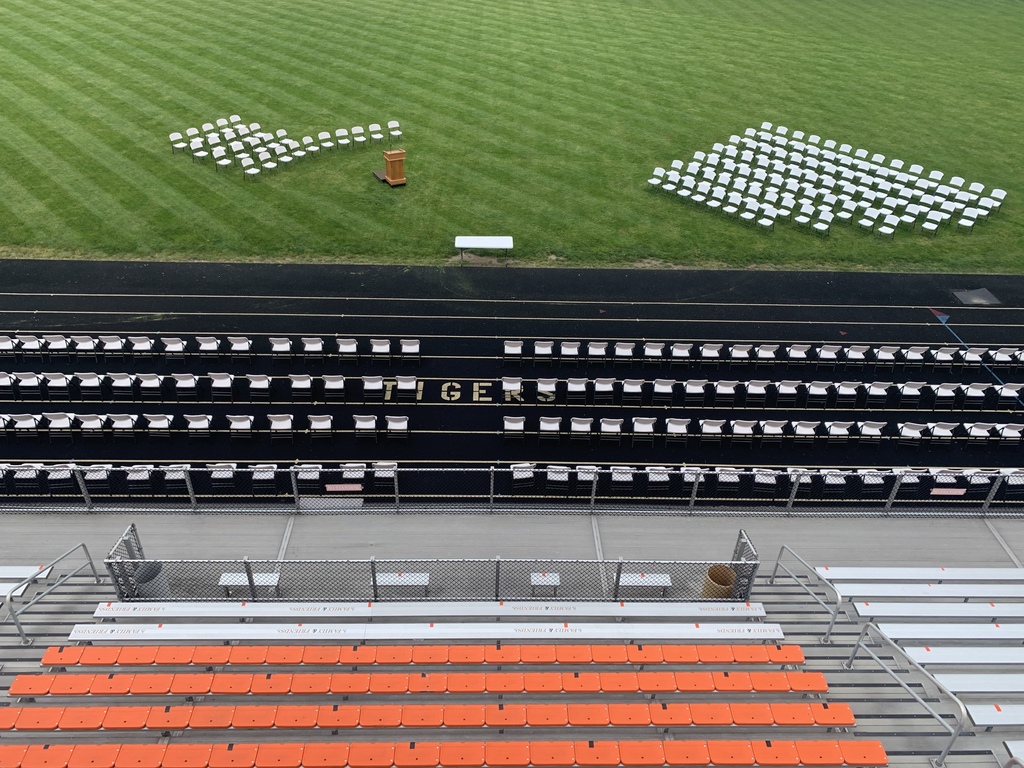 It's time for the last senior shoutout for the Class of 2021! Congratulations and best wishes as you embark on the next steps in your journey! You did it!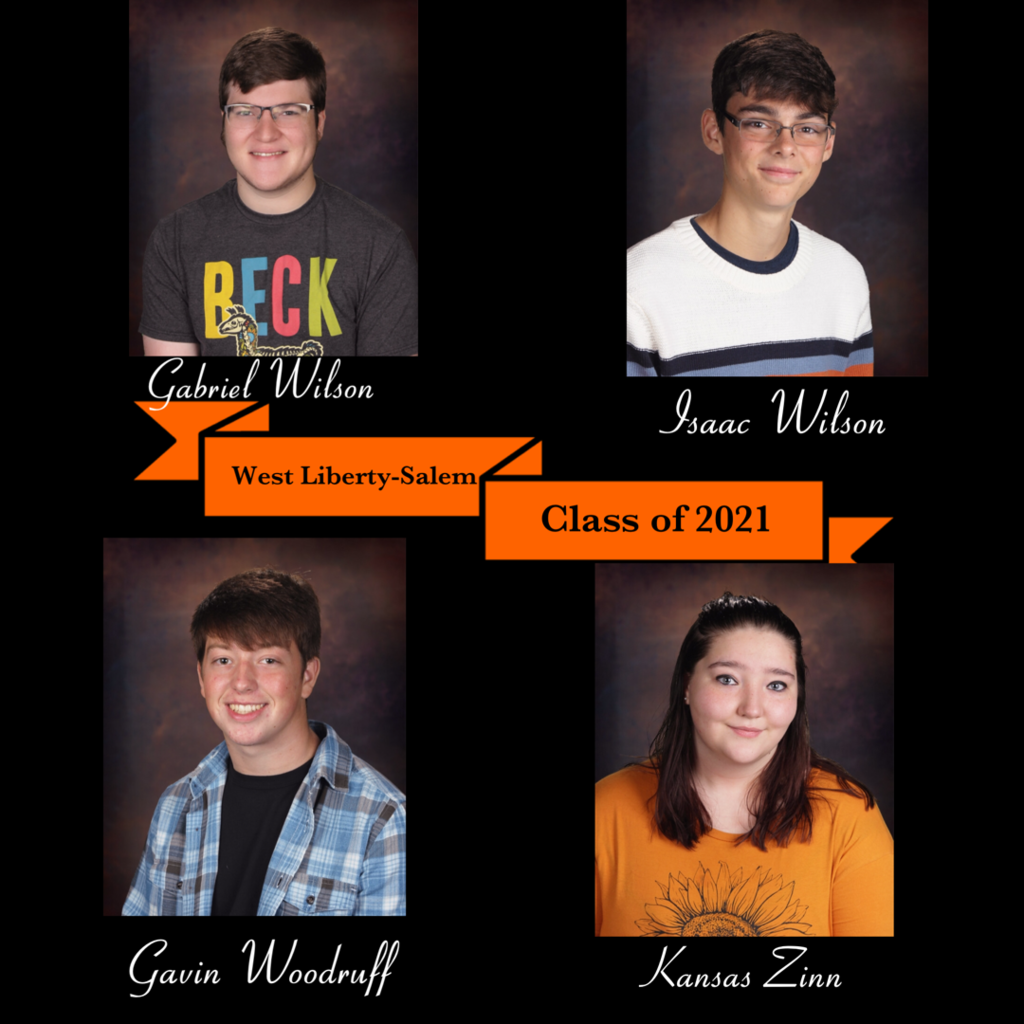 Congratulations to our staff members who were recognized this morning in our annual Service Recognition Ceremony! Your years of service, contribution and commitment to our students are something to be celebrated today and everyday! We appreciate each of you and everyone who make our team the best!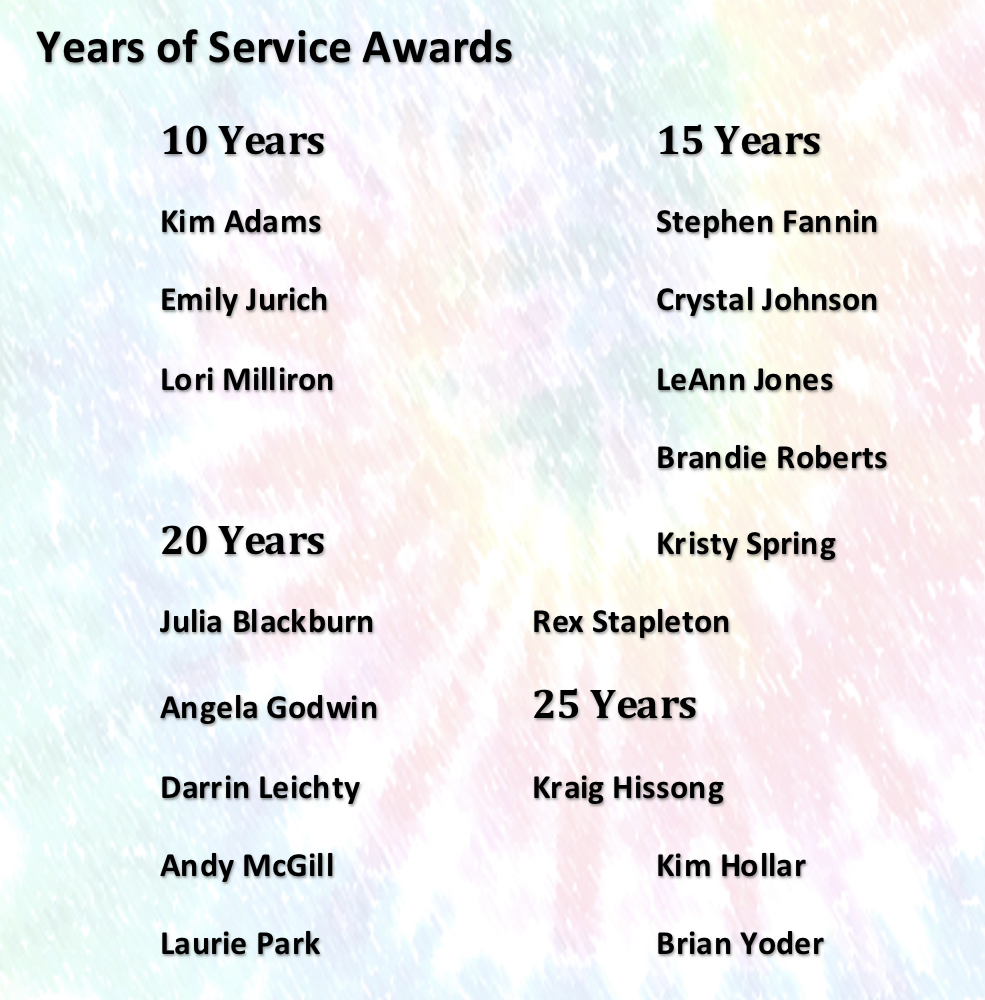 If you've never gotten the chance to see the busses circle the school for the final wave of the school year, it's worth the watch! This WL-S tradition is one of our favorites! Have a safe, healthy and awesome summer break!
https://youtu.be/5X2AzDzk98c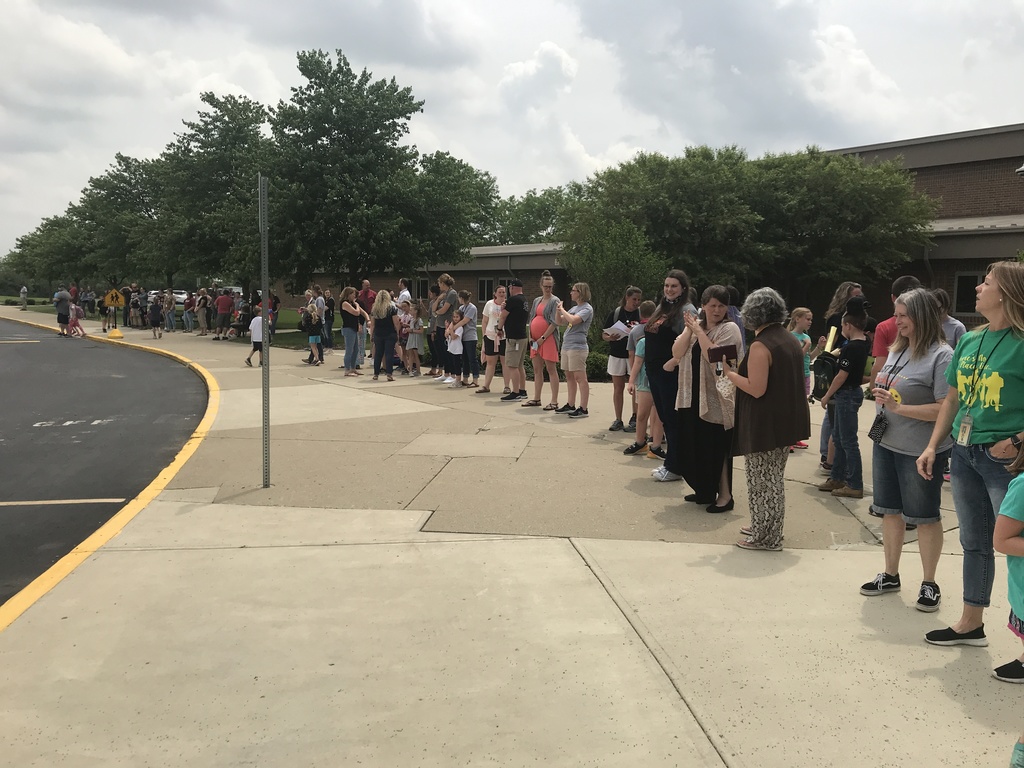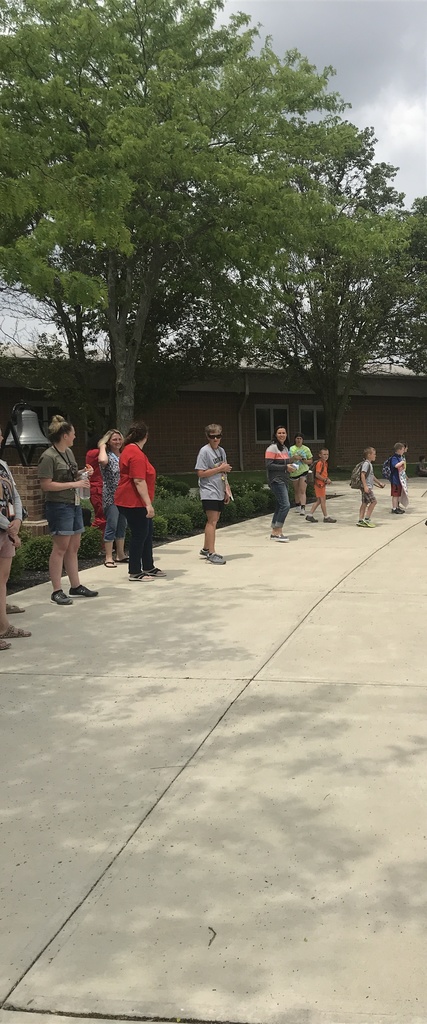 The West Liberty-Salem Class of 2025 was honored in the 8th grade Recognition Ceremony this morning. Students and their families were welcomed by Principal Mr. Greg Johnson and guest speaker Valedictorian Kaylee LeVan. Ava Johnson, Class President, also offered opening remarks. Mr. Johnson acknowledged that in a very unprecedented year with many unknowns, he was pleased by how well this class handled the many obstacles that inevitably came their way. While WL-S remained in person for almost the entire year, many students endured quarantines, maybe even several quarantines, some students chose online learning, or began learning online and then integrated back to in-person school. But, regardless of the challenges, changes and uncertainties, the class of 2025 did a great job making the best of 2020/21! Congratulations and best wishes as you embark on your final journey at West Liberty-Salem, HIGH SCHOOL! 8th Grade End of Year Awards White Tiger Miller- Lila Wilson Moell- Taran Logwood Stapleton- Alyssa Mueller Harman- Shyanne McClintick Fullenkamp- Carson Instine Lauck- Cam Bair Subject Area Awards: Mockingbird Award- Jessa Beard and Luke McGill Heart of a Historian Award- Marley Myers and Aiden Taylor Pythagorean Theorem of Excellence Award- Craig Stanford and Akira Whitman Gregor Mendel Award- Bexley Wilcoxon and Jackson Steider Band Award- Greyson Horsley Choir Award- Troy Bradley Band and Choir Award- Joy Hudson Technology Award- Craig Stanford Art Award- Cam Bair and Ava Chamberlain Health- Ava Johnson Physical Education- Isabella Hardwick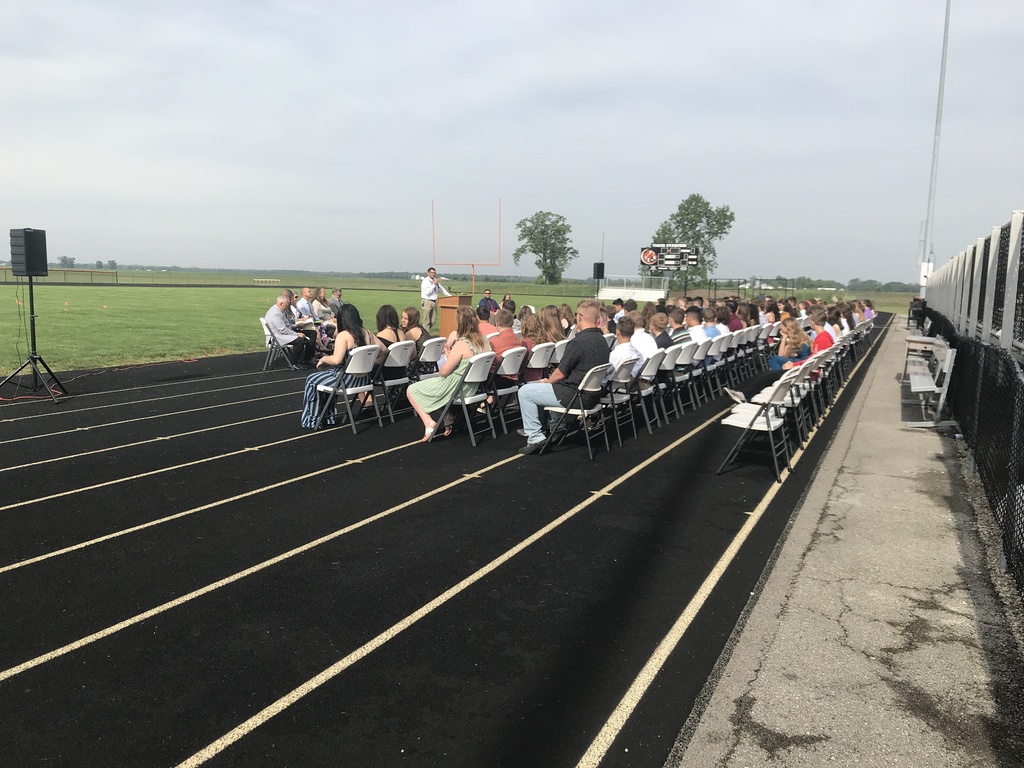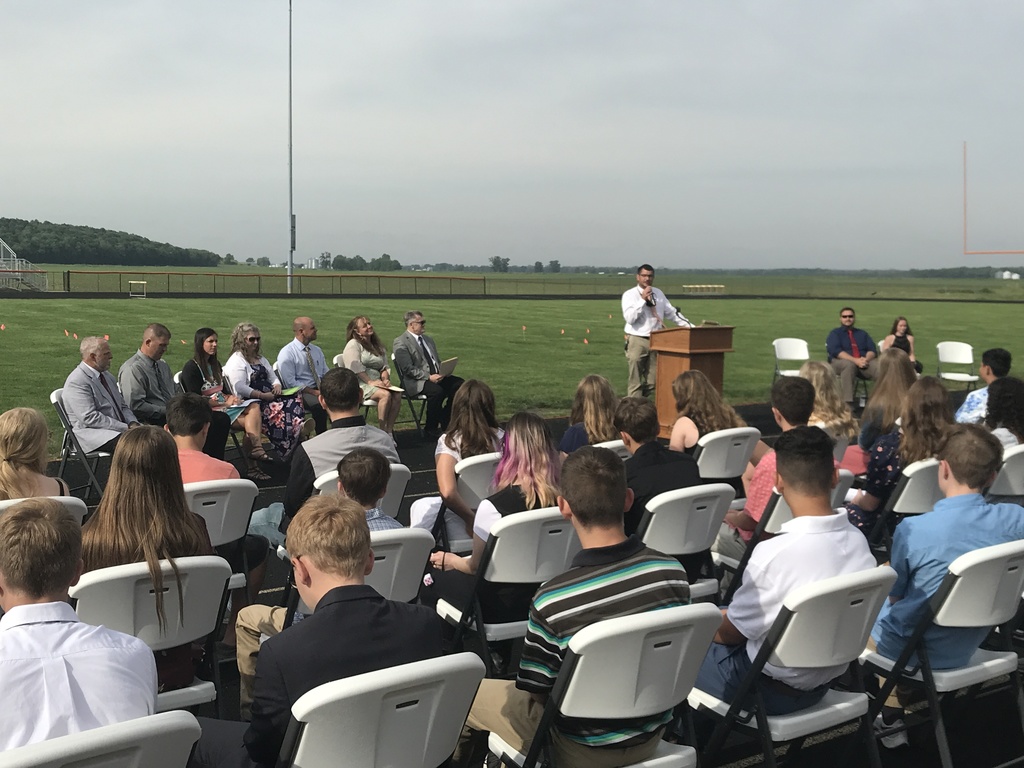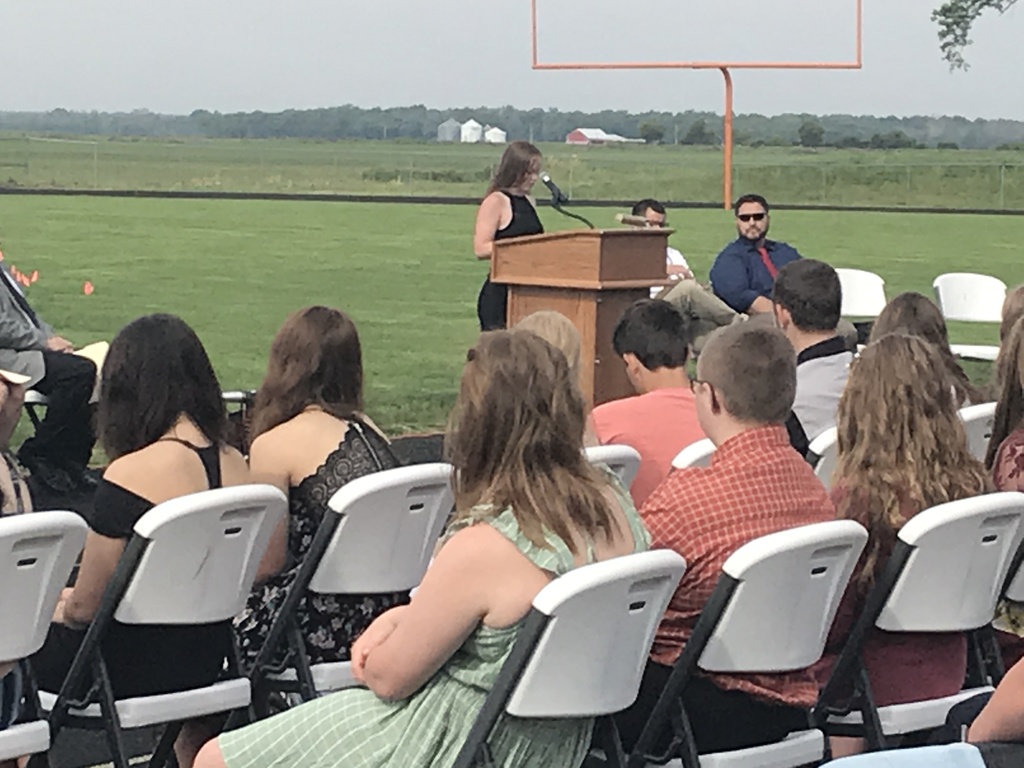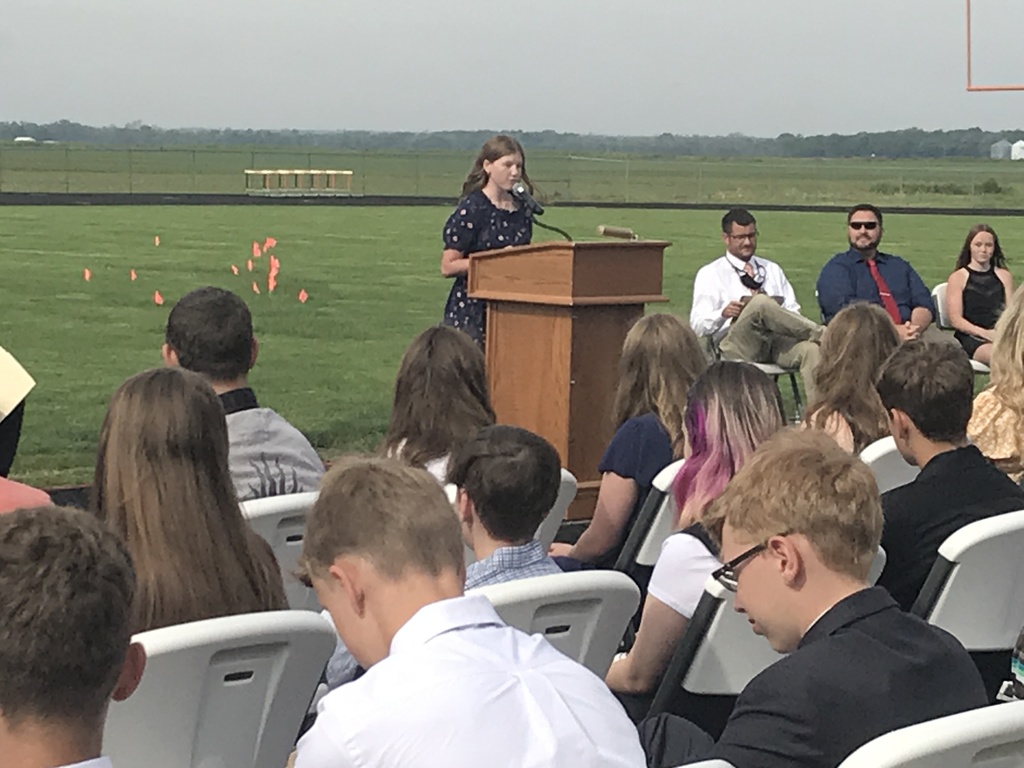 We are wrapping up the week and getting closer to GRADUATION! Congratulations to eight more seniors! Your day is almost here!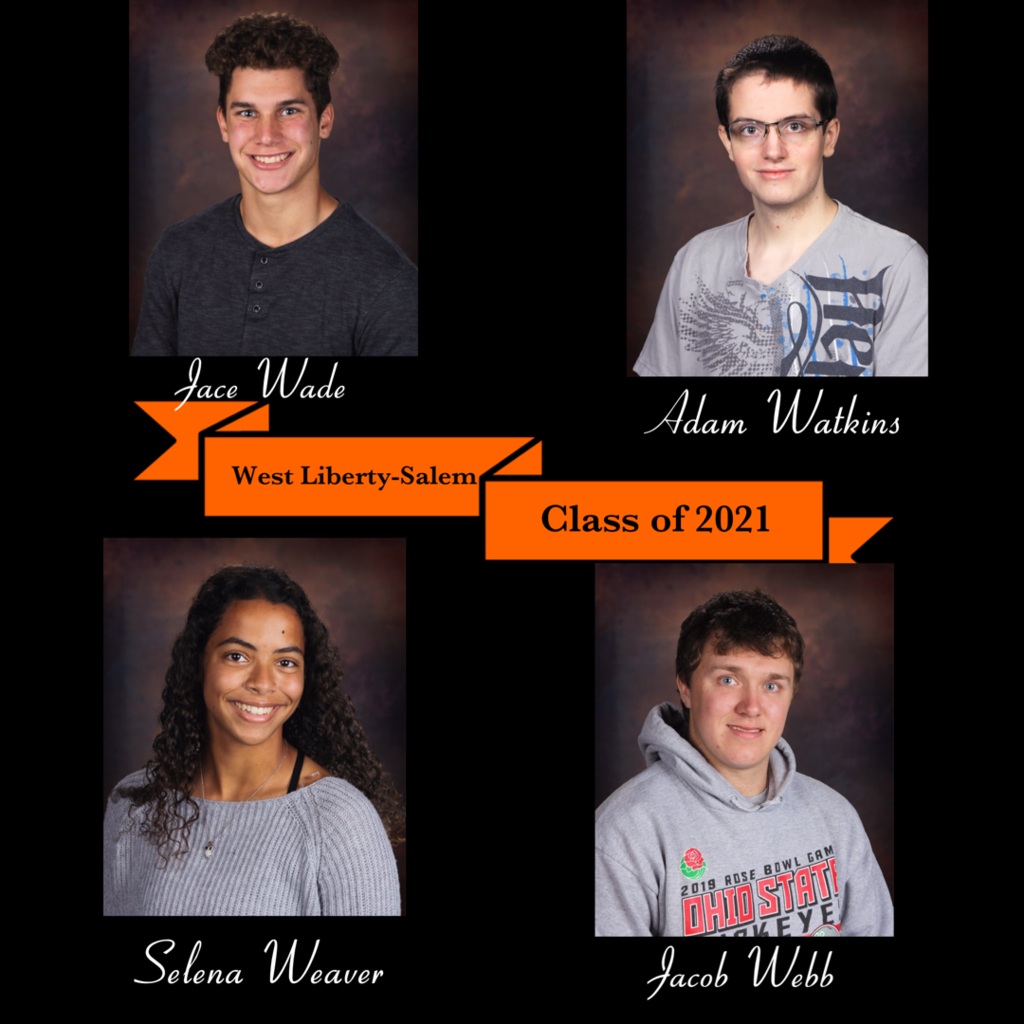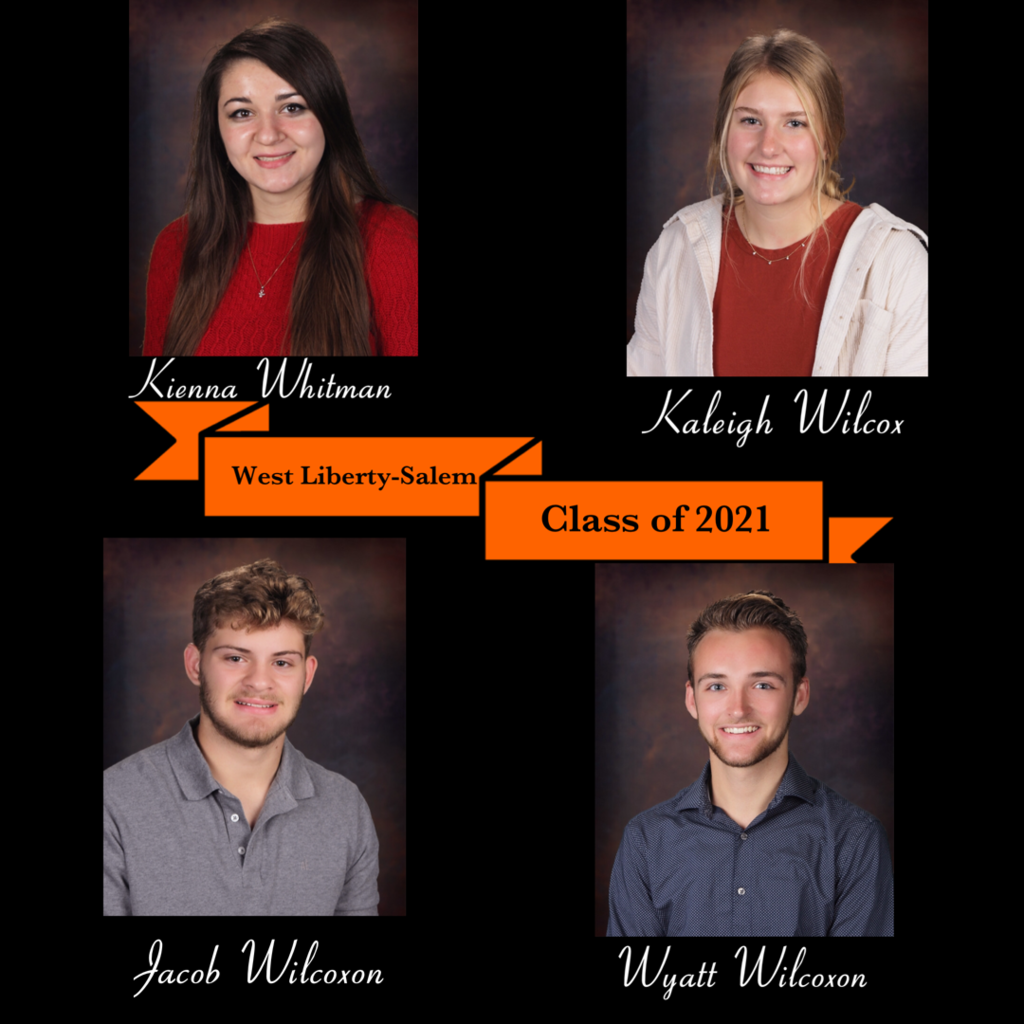 The Elementary hosted their annual Relay for Life walk in honor of our recently retired art teacher, Mrs. Sally Engle. The event is a fundraiser for the American Cancer Society and many other related associations. The Walk, which included stops with obstacle courses, music and a lot of fun, took place around the elementary playground area. Students, parents and grandparents enjoyed a beautiful morning for a great cause!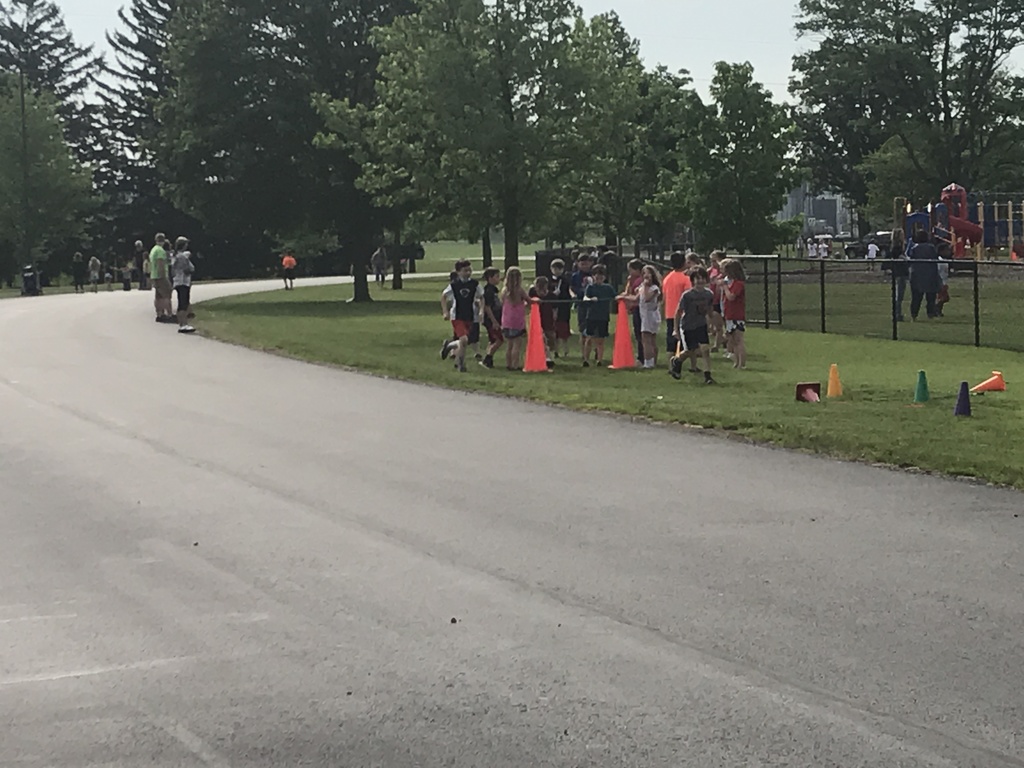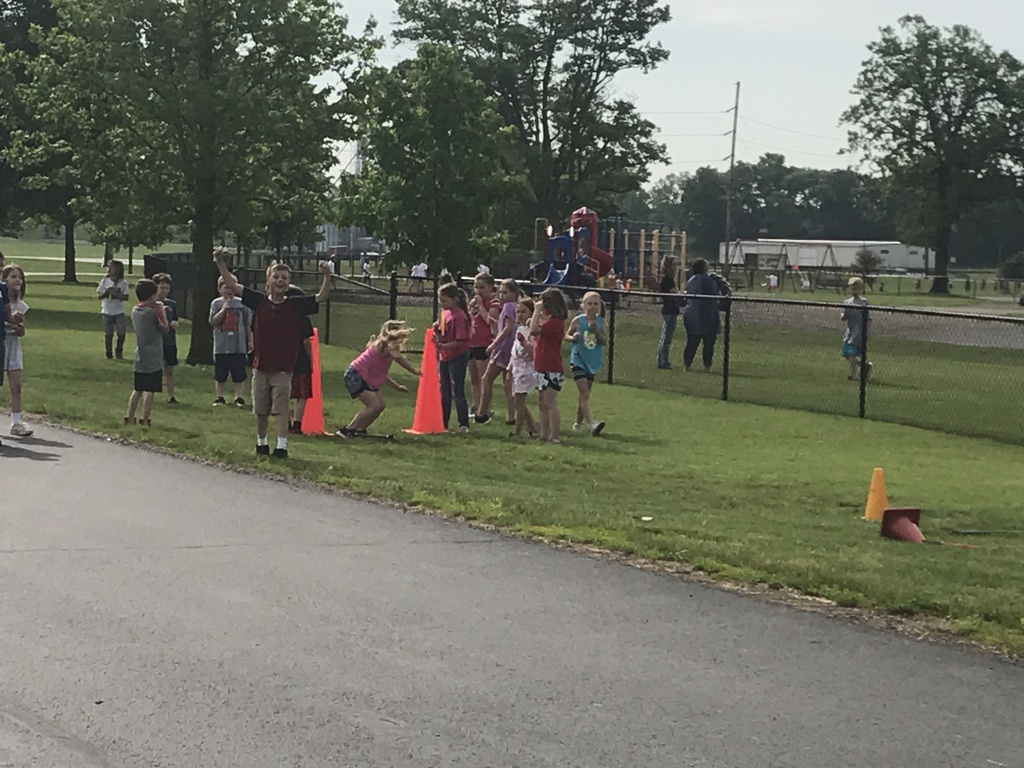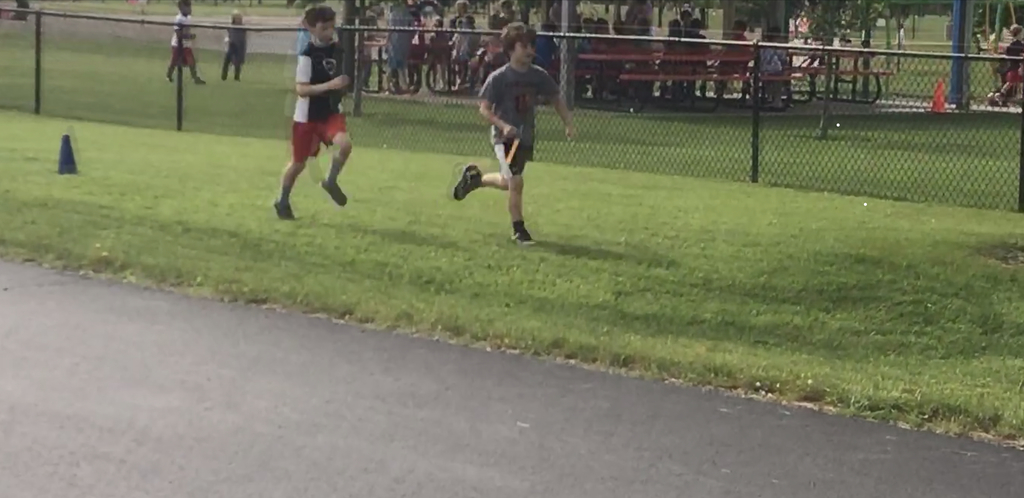 It's Gold Card Friday! Check out our Gold Card Bike Giveaway episode to see the 10 lucky winners.
https://youtu.be/xi_aGBpck24
. Thanks for a great year everyone, see you in the fall!

The West Liberty-Salem girls track and field team is sitting in a two-way tie for second place after day one of the DIII Southwest Regional meet in Troy. Current team standings: 1st Ft. Recovery 14, 2nd Madeira & WLS 12, 4th Minster 11, 5th Ft. Loramie 10.5, 6th Springfield Catholic Central 10, 7th Cincinnati CHCA 8, 8th Dayton Christian & Marion Local 6, 10th Dixie & Coldwater 5 The Tigers 4x800 relay team of Megan Adams, Ashley Yoder, Madison Bahan and Katelyn Stapleton qualified for next week's State meet winning the event in 9:24.76. Senior Selena Weaver had a career PR in shot put with 34'7.75 placing seventh overall. Qualifying for Friday's finals: Emily Hollar in the 400 meter dash 58.69 and the 200 meter dash 25.85. Hollar's time in the 200 broke her own school record set earlier this season. Madison Bahan 400 meter dash 59.96 4x200 meter relay team of Kaylee LeVan, Grace Estes, Bahan and Hollar 1:45.30 4x100 meter relay team of LeVan, Stapleton, Lilly Weaver and Estes 50.63 4x400 meter relay team of Hollar, Bahan, Estes, Stapleton 4:05.12 Friday's finals start with field events at 5:00 p.m. and running events at 6:30 p.m.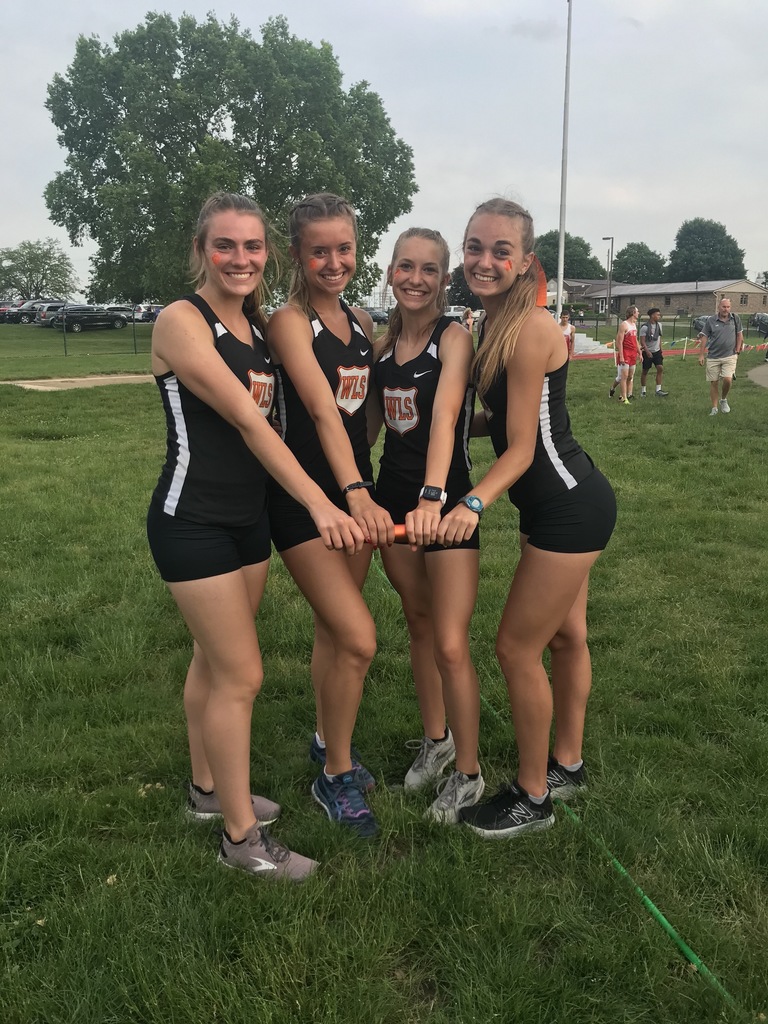 Our third, fourth and fifth graders participated in the annual Track and Field day last week, and they all did such a great job! The weather was beautiful and the sun was shining as bright as our students! The future of Tiger Track & Field is bright! Four students broke school records including Eli Jones, 4th grade in the 50m dash, Grant Krabill, 4th grade in 50m hurdles, Eric Hoover, 4th grade in 800m run, and Harlan Nolan, 3rd grade in 50m dash. The classes with the most track and field event points were crowned this year's winner and earn the bragging rights for the next 12 months! Mr. Leichty held on to his seven year winning streak for 3rd grade, Mrs. Shivley's 4th graders, and Mrs. Peterson's 5th graders were this years class winners. A big thank you goes out to Mrs. Hollar for organizing the event each year and to the many helpers who kept the day running smooth!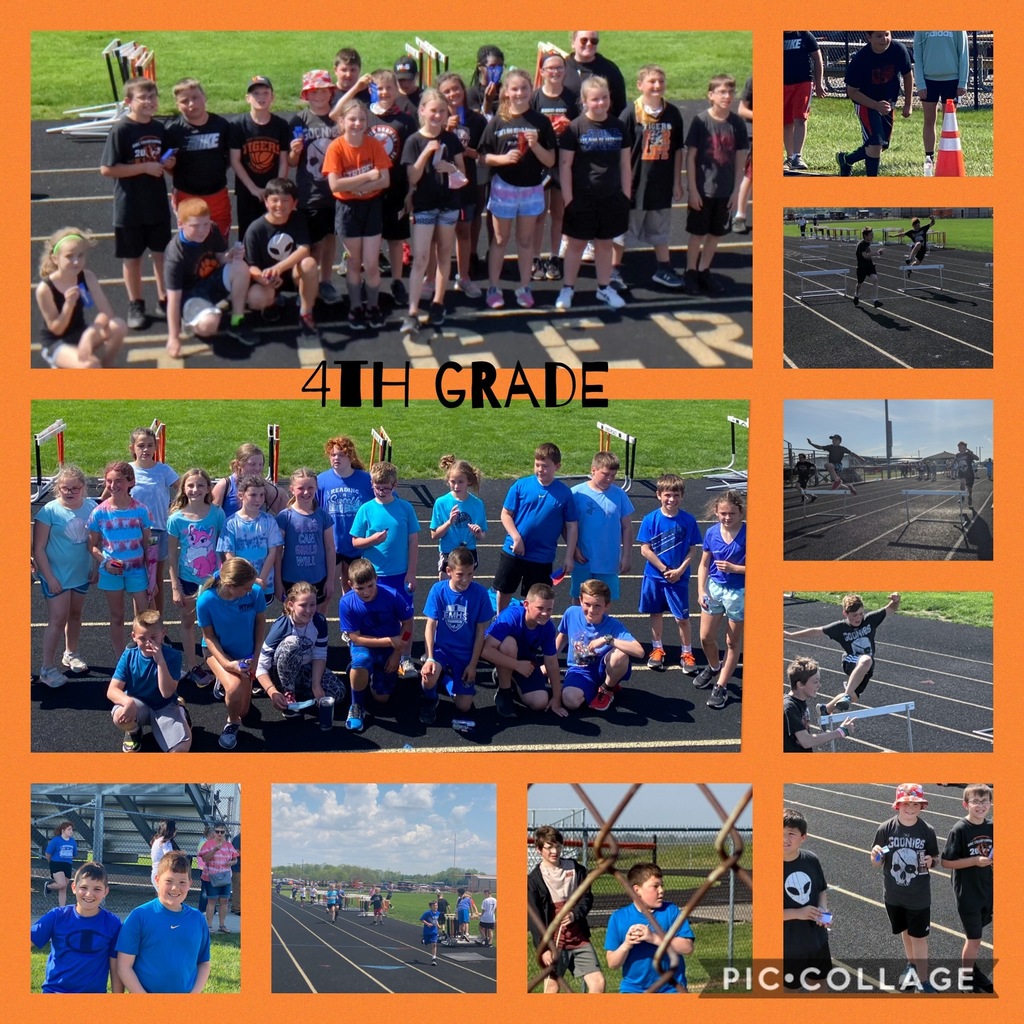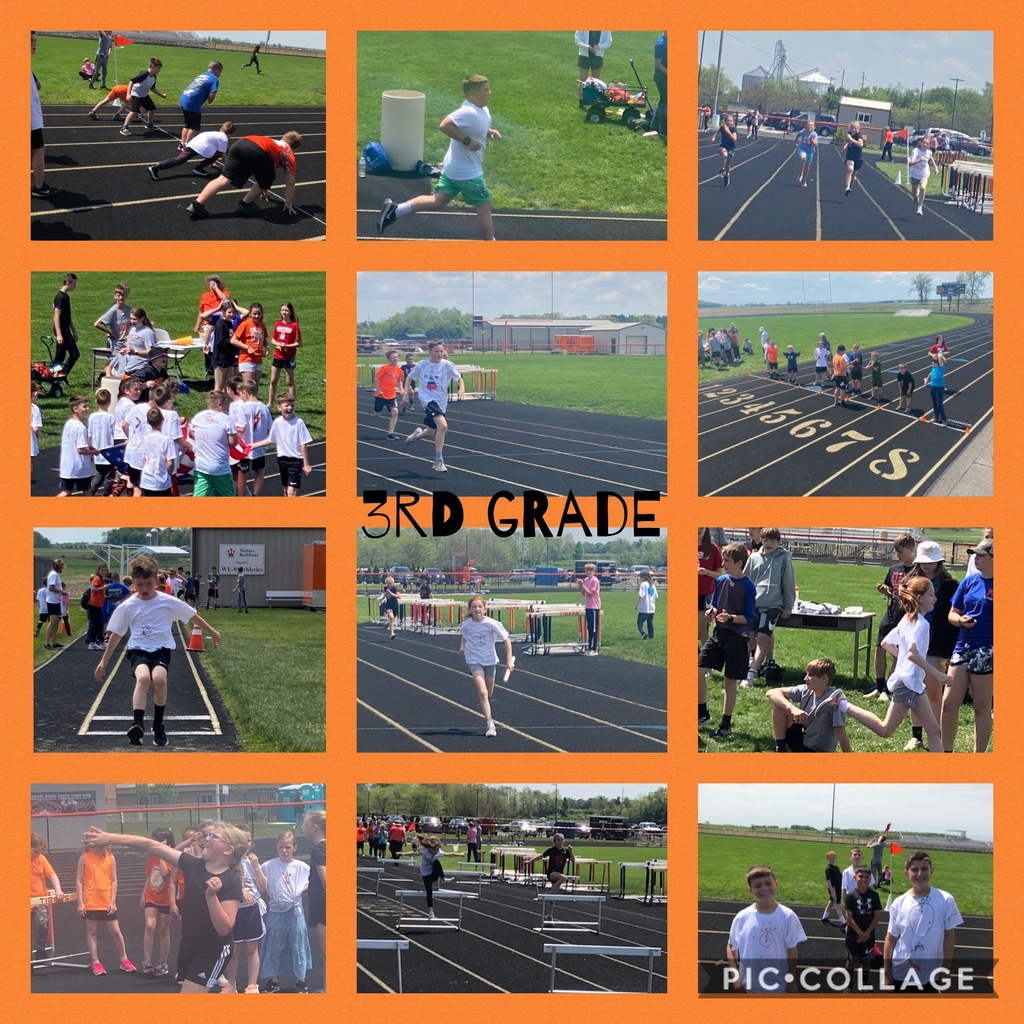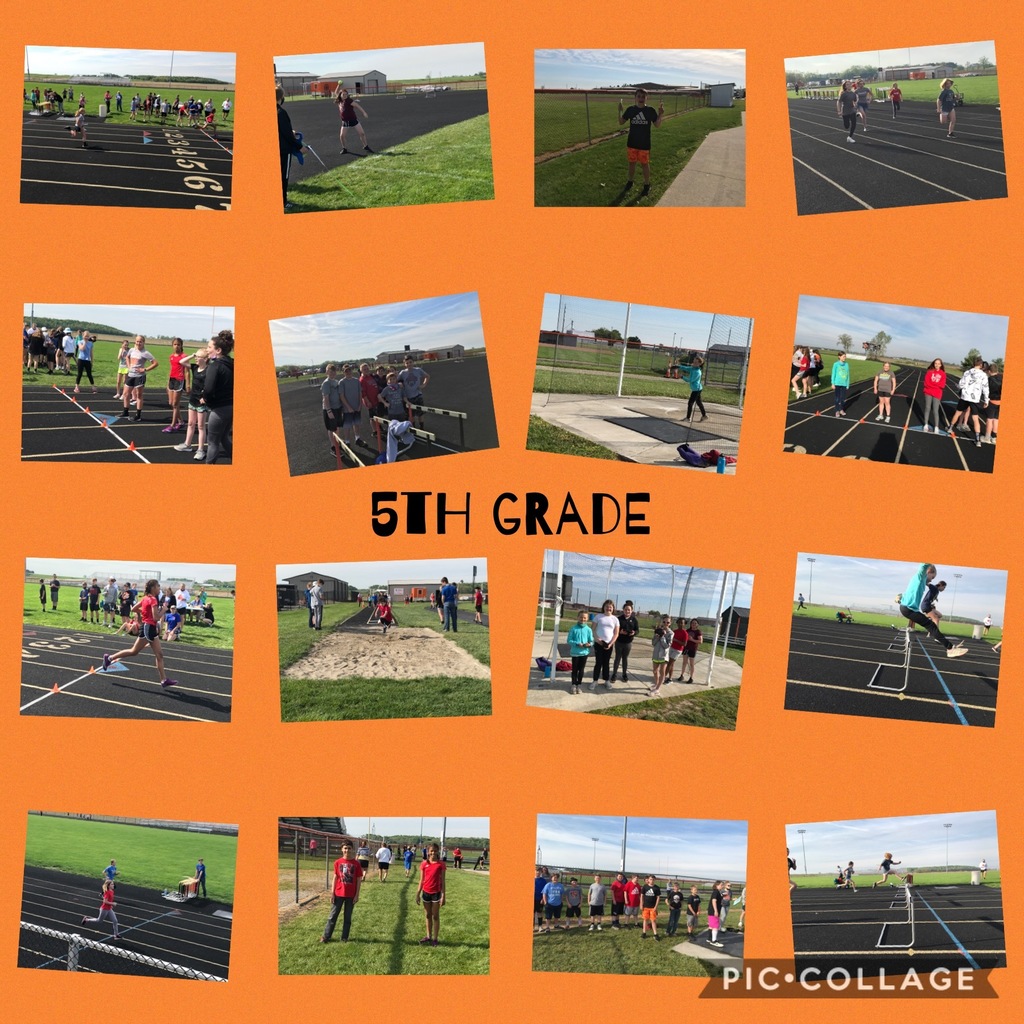 Please help us congratulate the following seniors, who will graduate this Saturday at 7 pm. Best wishes, grads!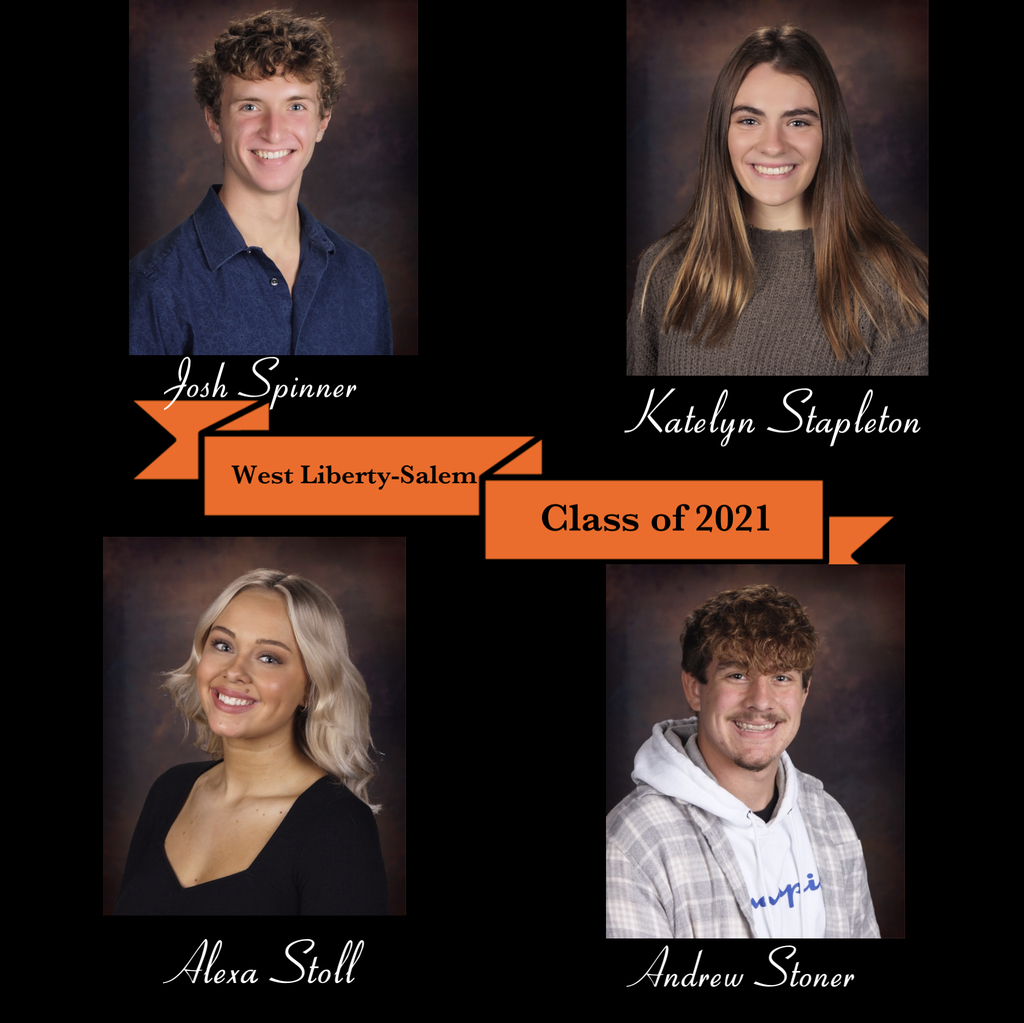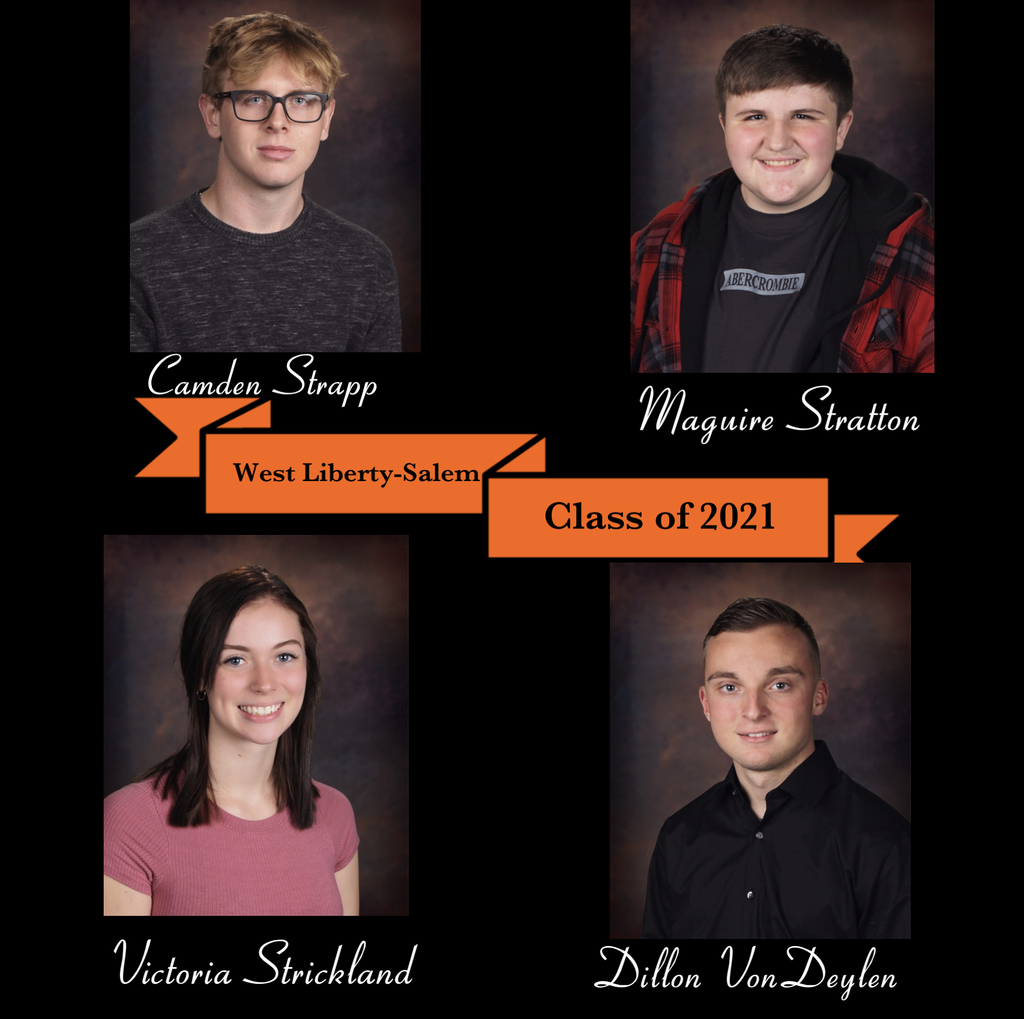 It's graduation week, and we are wrapping up our series of senior shout outs! Let's congratulate 8 seniors today! Congratulations and best wishes to Mason Powell, Alyssa Putt, Hannah Riblet, Garrett Richardson, Kathleen Rollins, Robert Rollins, Emily Scott, and Ashlie Spencer!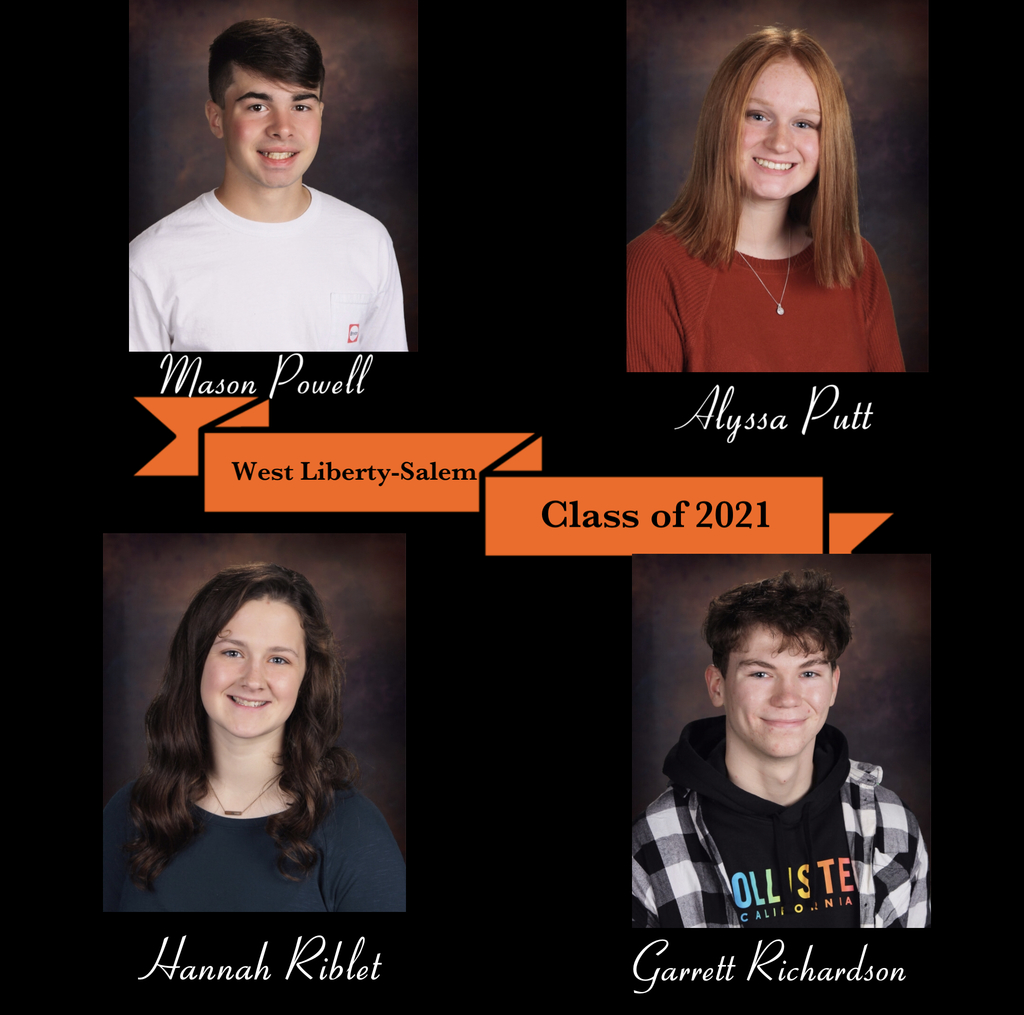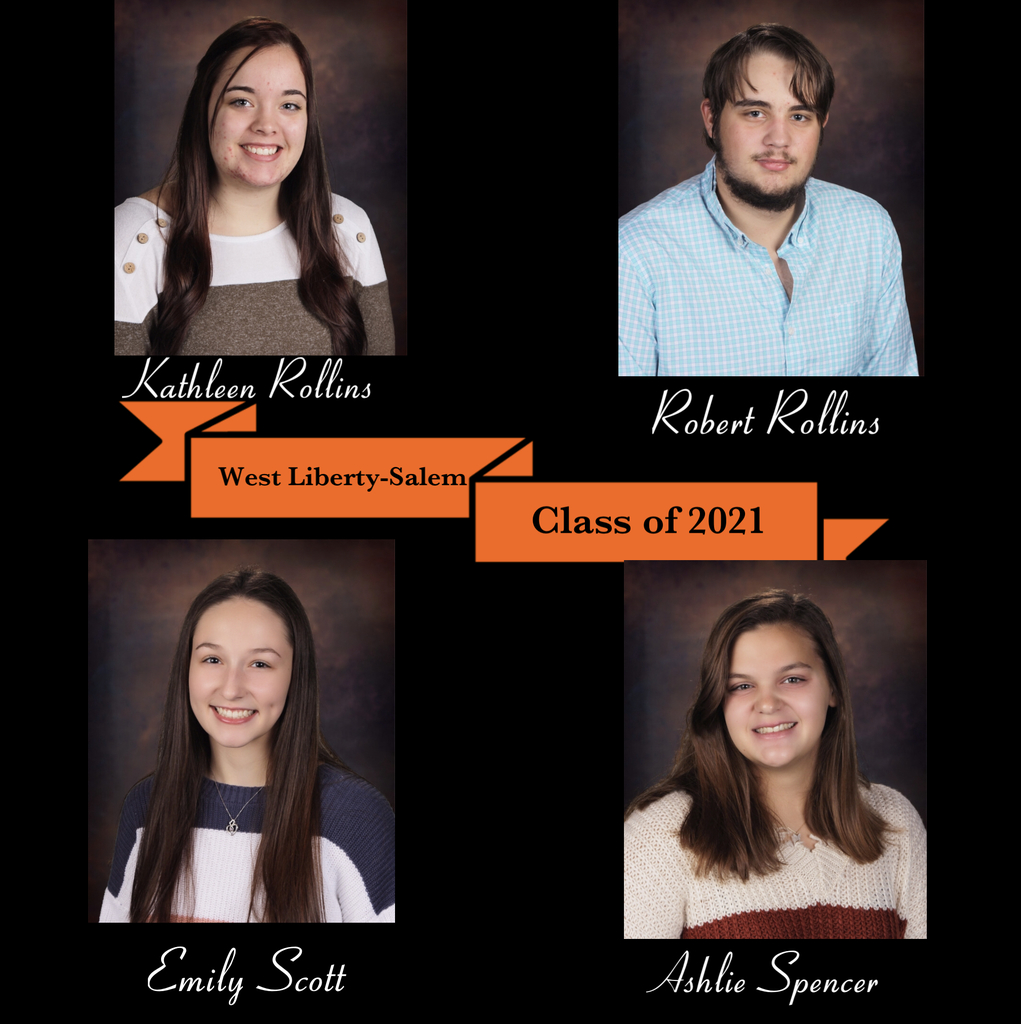 There is a change to the location of the elementary Relay for Life walk happening this Thursday. Details for the walk and new location are detailed below. Dear Parents and Guardians, In honor of our recently retired elementary art teacher, Sally Engle, we would like to hold a relaxed Relay for Life walk with the students at school on our last day, Thursday, May 27th. Relay for Life is a fundraising event for the American Cancer Society and many other cancer related associations. If you would like to donate any monetary amount to honor a loved one and help with the American Cancer Society's mission to help save lives, we will make sure it is given to the American Cancer Society. You may put your donation in a baggie or envelope marked for Relay for Life or make sure your child knows what the money is for and they can give it to one of the specials teachers any day next week. Mr. Hollar has also given permission for you or any family member to walk the service drive that runs along the elementary playground. Your child's time listed below. If you choose to participate, please park in the bus parking lot. You are not required to come in the building to sign in. Thank you in advance and for ALWAYS being generous, caring, and big-hearted supporters, parents, and guardians of our WL-S students and community. The Specials Teachers Mrs. Hollar, Mrs. Smucker, Mrs. Blair, and Mrs. Frederick 3rd Grade 8:00 – 8:30 Kindergarten 8:30 – 9:00 5th Grade 9:00 – 9:30 2nd Grade 9:30 – 10:00 1st Grade 10:00 – 10:30 4th Grade 10:30 – 11:00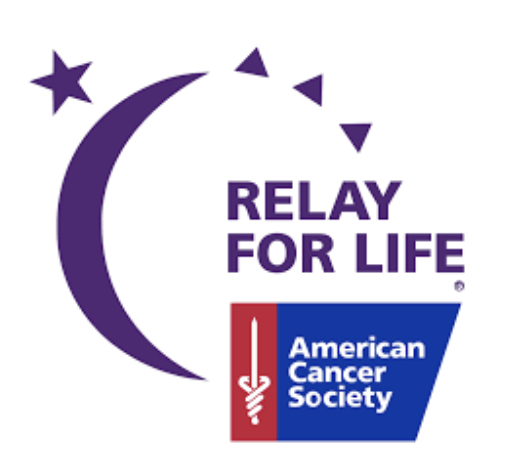 Third graders enjoyed their annual field trip to The Ohio Caverns on Friday. They spent the day taking a guided tour of the caverns, enjoying a picnic lunch, visiting the gift shop and playing at the play ground! Thanks for your hospitality, Ohio Caverns! It's a favorite among our elementary field trips!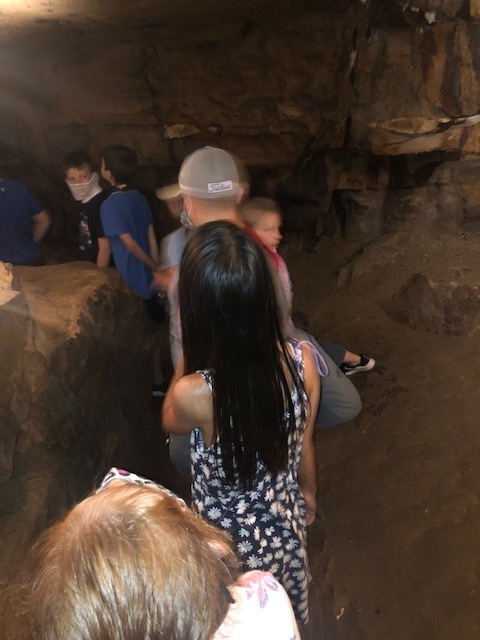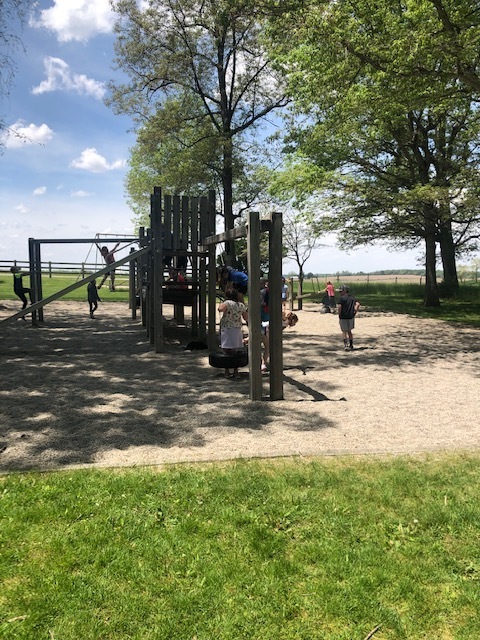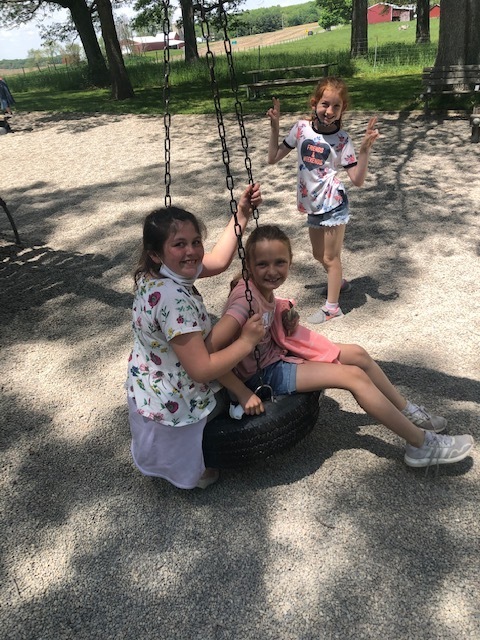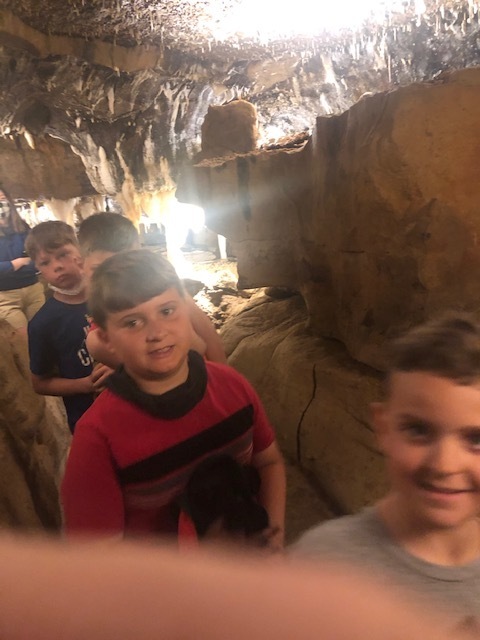 The West Liberty-Salem girls track and field team won its third consecutive DIII Southwest District team title Saturday at Piqua Stadium. Team Scores (Top 10): 1st WLS 144, 2nd Anna 116.5, 3rd Ft. Loramie 84.5, 4th Lehman Catholic 84, 5th Botkins 61, 6th Russia 32, 7th Ansonia 29, 8th Fairlawn 26, 9th (tie) Newton & Triad 16 The top four individuals in each event qualified for next week's Regional meet in Troy. The Lady Tigers were powered by first place finishes from Ashley Yoder 1600 meter run 5:14.47, Emily Hollar 400 meter run 57.75, Katelyn Stapleton 800 meter run 2:20.26, the 4x200 relay team of Kaylee LeVan, Grace Estes, Madison Bahan and Hollar 1:46.06, and the 4x400 relay team of Hollar, Bahan, Estes and Stapleton 4:02.22. Kaylee LeVan set a new school record in the long jump 16'6.25" placing second. Also placing second were Megan Adams in the 1600 meter 5:14.64 and the 3200 meter run 11:51.2, Emily Hollar in the 200 meter dash 26.48, and the 4x100 relay team of LeVan, Stapleton, Lilly Weaver and Estes 51.20. Madison Bahan placed third in the 400 meter dash 59.78, and rounding out the Regional qualifiers in fourth place were Grace Estes 100 meter dash 12.88 and Ashley Yoder 800 meter run 2:25.85. Also scoring for WLS were Claire Longshore fifth place 300 meter hurdles 50.69, Kaylee LeVan sixth place 100 meter dash 13.18, Selena Weaver sixth place discus 98'0, Sophia Hardwick seventh place 100 meter hurdles 18.51, and Lilly Weaver eighth place in long jump 15'2.50" The DIII Regional meet will be held Wednesday and Friday at Troy Stadium.