Mark your calendars for Grandparents Month!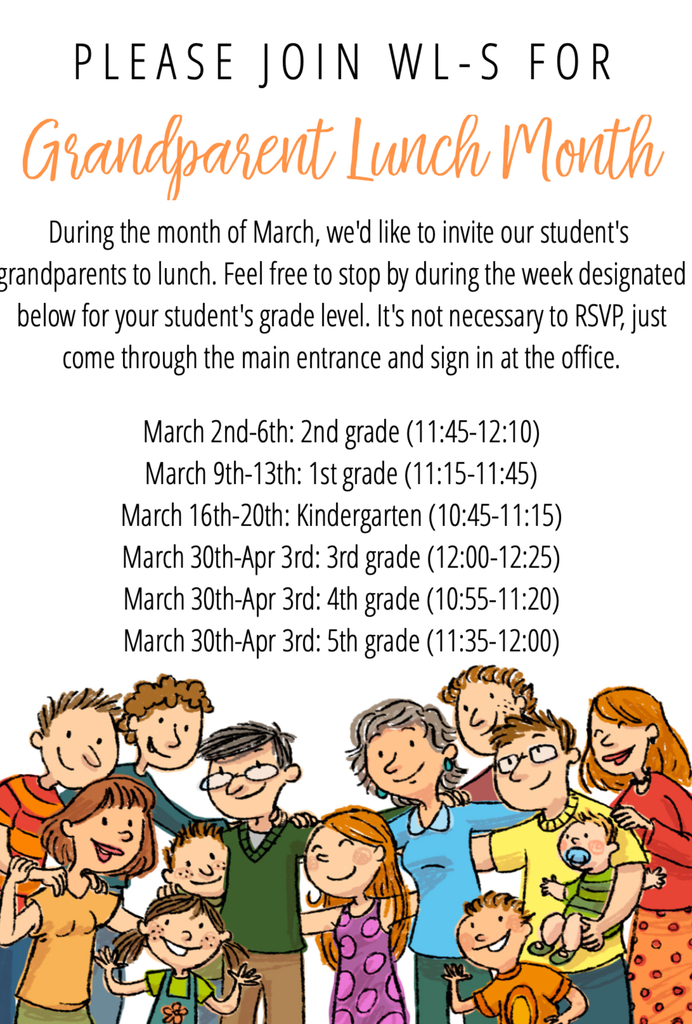 The WL-S JV and Varsity Cheerleaders held their annual pink out for cancer at Friday night's basketball game. The student section and cheerleaders wore pink in support of the cause!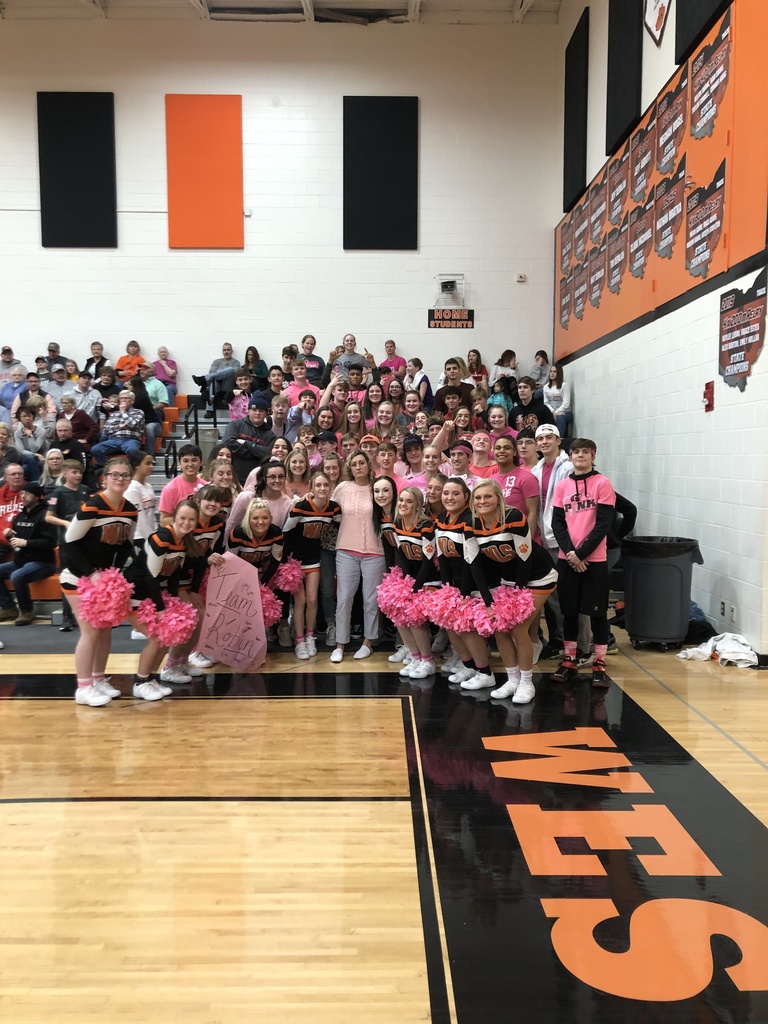 On Friday, February 14th, the West Liberty-Salem Key Club held their second annual Empty Bowls Fundraiser. They served soup, salad, and dessert for a $5 donation. They raised $765 that will go to the West Liberty Cares Food Pantry and The Caring Kitchen. Thank you Key Club for your dedication to fighting hunger in our community!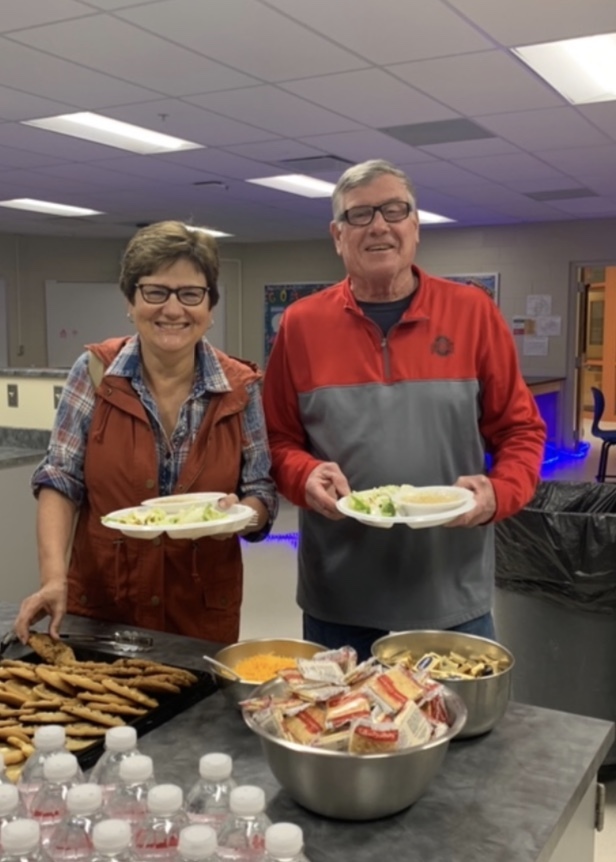 Congratulations, Mr. Brice Henry! The Education Committee of the Springfield Symphony Orchestra announced Mr. Brice Henry as the winner of the Springfield Symphony Orchestra Music Educator of the Year Award 2019-20. Mr. Henry was nominated by several of his colleagues and students highlighting many of his accomplishments and dedication to teaching music. Those recommendations quickly put his name at the top of a very long list of nominees. After evaluating Mr. Henry in the classroom and an in depth interview process the committee was highly impressed with the quality of his program and passion for teaching. Mr. Henry will receive his award at the Springfield Symphony Orchestra Subscription Concert by Maestro Wilson on Saturday evening at 7:30 PM, at the Kuss Auditorium, with a reception in his honor at 6:45 PM. Mr. Henry currently teaches first and third grade Music, Middle School Choir, High School Choir, Show Choir, Junior Show Choir and serves as Musical Director. Mr. Henry's enthusiasm and dedication to our students is evident in each class, performance, contest or concert. We are thrilled to join in his celebration and congratulate him on this very well deserved honor.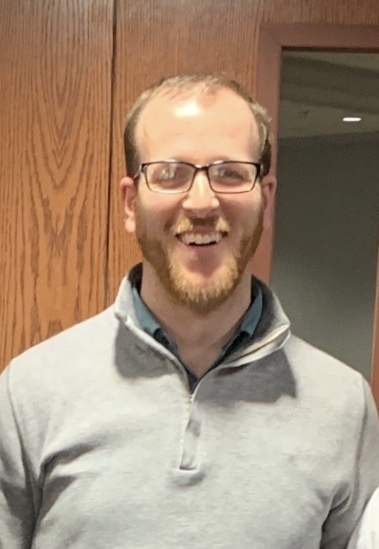 Congratulations to our Middle School Students of the Month!! 8th Grade: Kerrigan Burgel & Jaden Dunn 7th Grade: Andrea Stokes & Brodey Deam 6th Grade: Emma Smith & Dallas Koons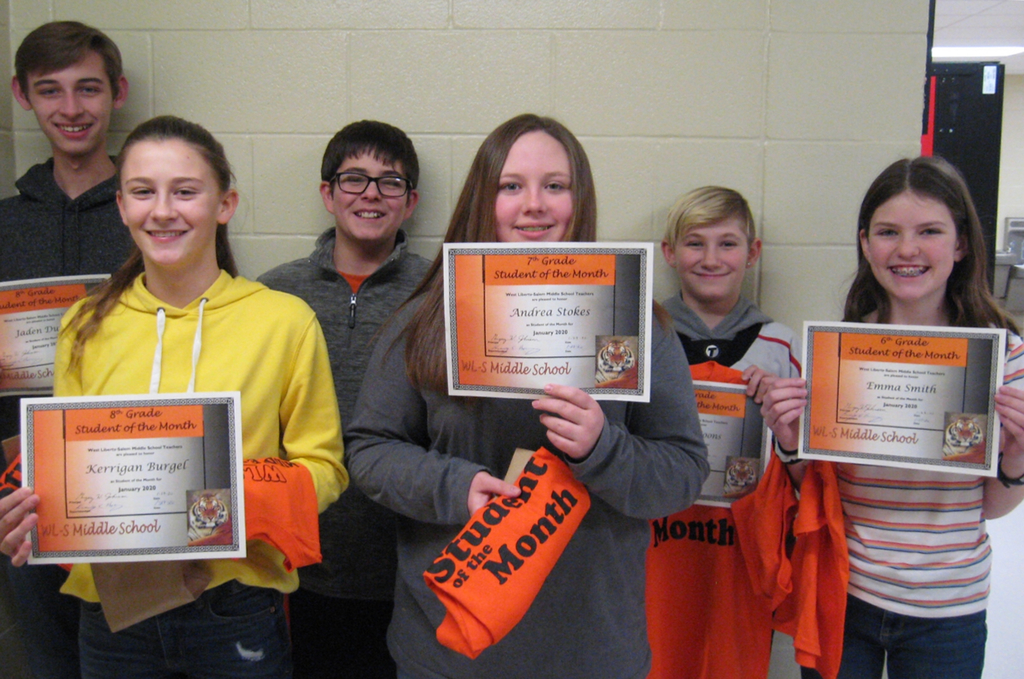 The middle school track and field mandatory parent's meeting will be Thursday, March 5th at 6:00 p.m. in the elementary cafeteria. Official practice will begin on 2/24 after school. Please log into Final Forms to complete your student's registration prior to the first practice. In the mean time head over the facebook and 'Like' West Liberty-Salem Tiger Track and Field for more information.

THANK YOU to our amazing families who helped students raise over $10,000 for the American Heart Association during the Kids Heart Challenge! Today, students participated in the Kids Heart Challenge by participating in different excercise stations during their specials time. Stations included an obstacle course, basketball, jump roping, and Skip It to name a few. Physical Education teacher Kim Hollar does a fantastic job organizing the event, encouraging healthy habits, and planning really fun challenges! Students are already looking forward to next year! Ask your student what they learned and encourage them to continue their heart healthy habits!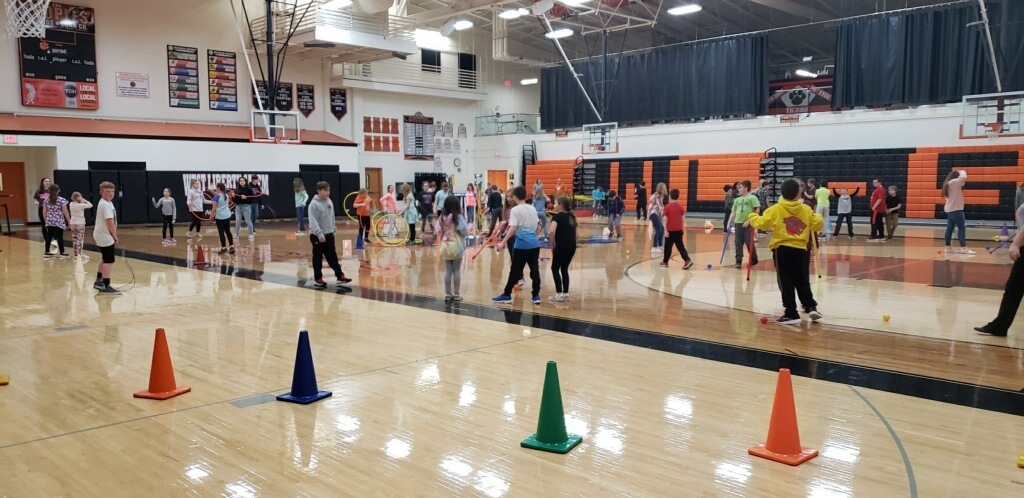 7th and 8th grade choir students packed the house at The Holland Theatre today to support fellow choir students in Mary Poppins: The Musical! Anna Byrd, 8th grade at WL-S, stared as Mary Poppins, along side other WL-S cast members: Jessa Beard Sophia Holland Abigail Miller Malia Miller Isabelle Richards Lily Smith Ashley Yoder Illa Kerns They did a fantastic job and made WL-S and our music department very proud!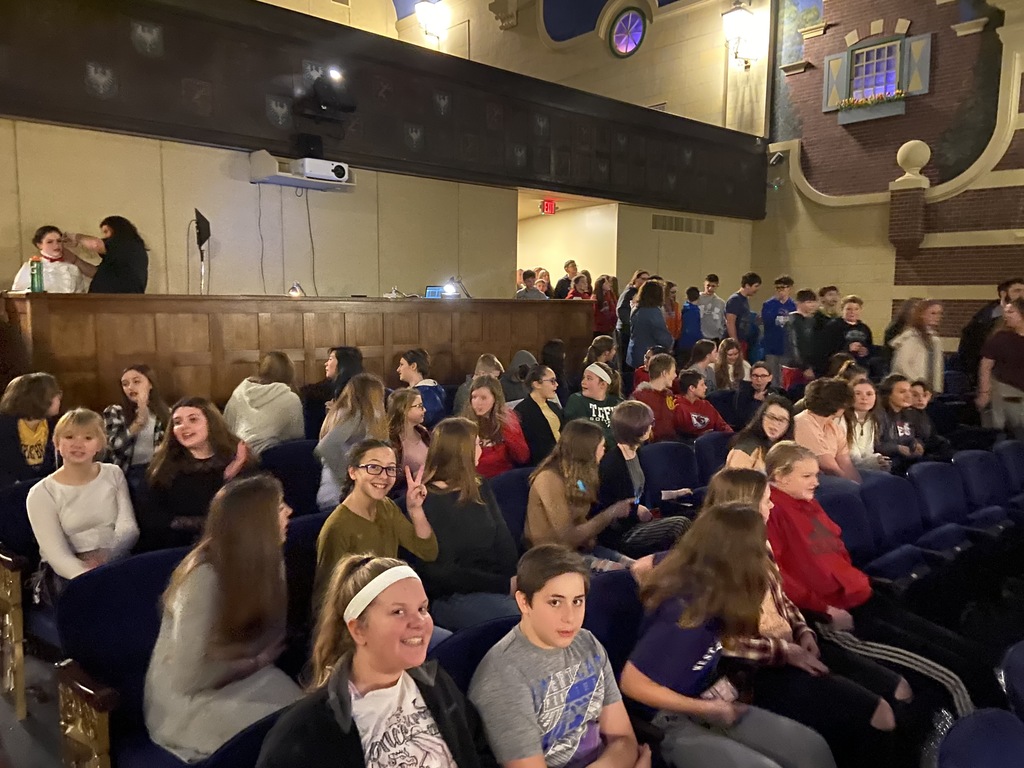 Congratulations to our February Seniors of the Month, Zachary Glock and Lydia Moell!! Seniors of the Month are nominated and selected by their teachers for consistency and excellence in their academic efforts and citizenship. Keep up the good work!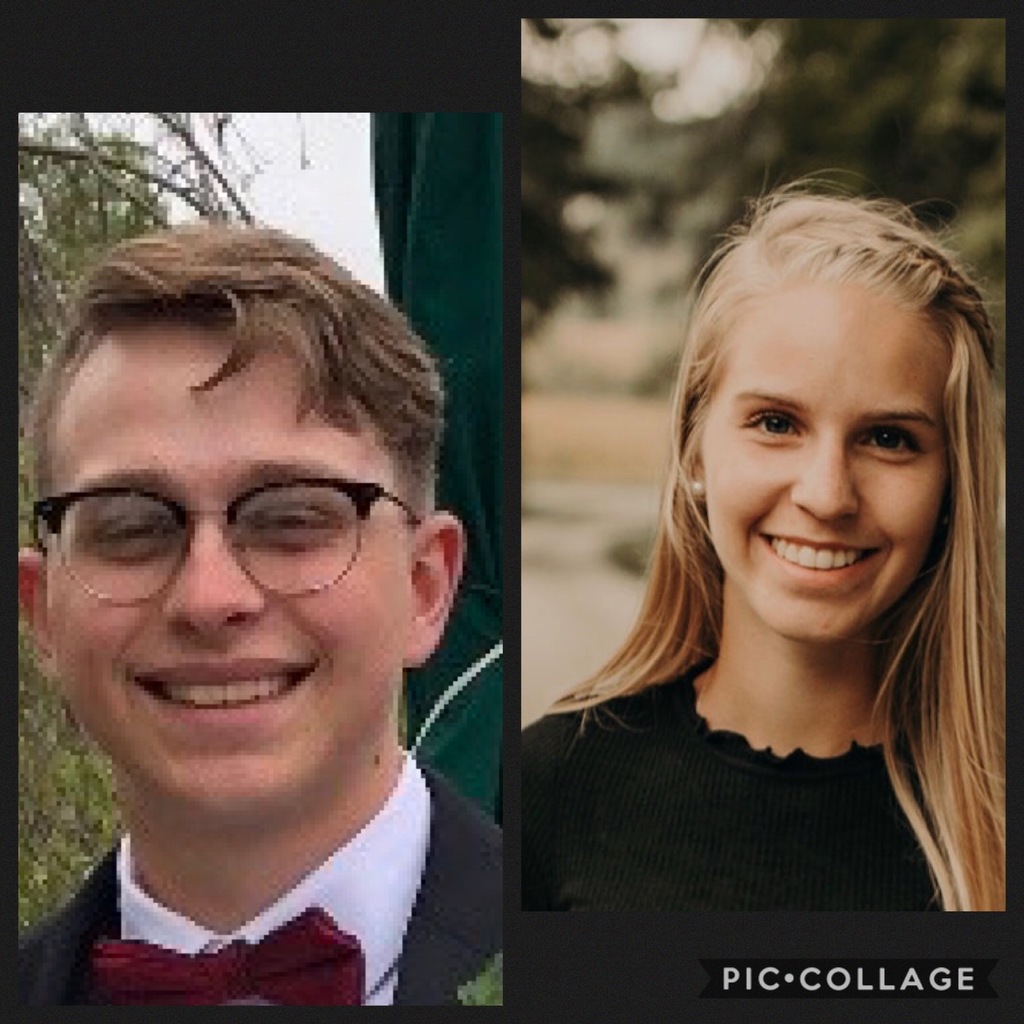 West Liberty-Salem Middle School Student Council is kicking off an important fundraiser centered around kindness! They have teamed up with a clothing company, Kind Cotton, who sells clothing with messages to encourage kindness and empathy. The best part? For every item they sell, it puts a book in the hands of a child! If you are interested in supporting this fundraiser, click the link below! A portion of the sales will also go back to student council!
https://kindcotton.com/westlibertysalem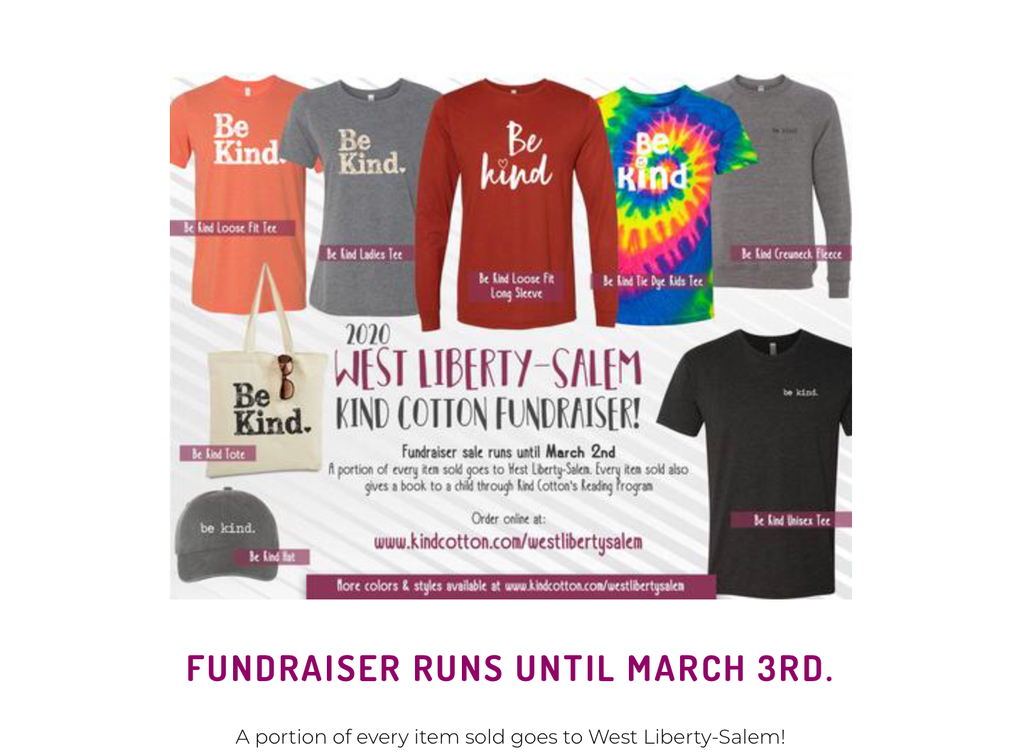 Congratulations to our 5th grade girls basketball silver bracket tournament winners! This weekend they played two games defeating Mechanicsburg on Saturday with a score of 19-13 and Urbana on Sunday in a hard fought 14-13 victory! The 5th grade is coached by Mindi Sarver and assistant coach Stephanie Ligget. Congratulations on an awesome season ladies!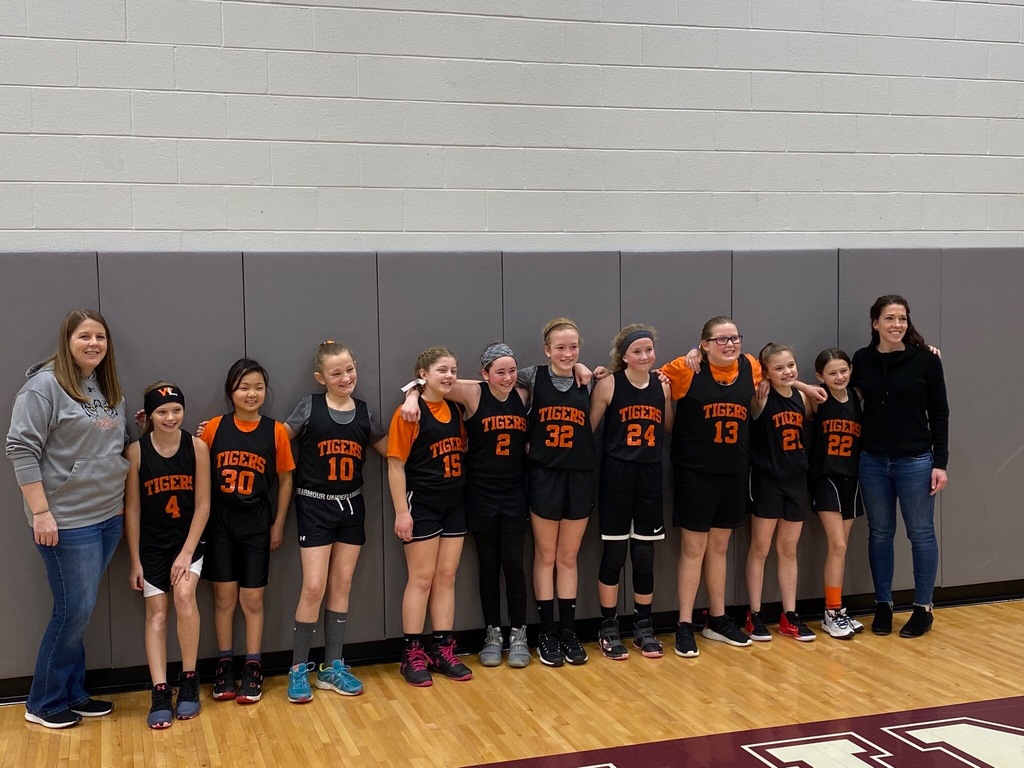 It's National FFA week and that means it's WL-S elementary annual Jar War! This is a fun way for students to help raise money for Meals of Hope as well and the Ohio FFA Foundation. Here is how your students can contribute! Teachers will be provided a Jar to keep in their class from Tuesday, February 18th – Friday, February 21st. In Jar Wars, "points" are earned by adding coins to the class jar. Coins add positive points to your total, while paper bills subtract points from jar total. Students are encouraged to bring in coins to add to their class jar. They could also bring in any bill to place in an opposing class jar, subtracting points from the jar. Penny = 1 point​ ​​$1 Bill = -100 points Nickel = 5 points​​ ​$5 Bill = -500 points Dime = 10 points​ ​​$10 Bill = -1,000 points Quarter = 25 points​​​ $20 Bill = -2,000 points So basically, change is good and bills are bad! There is a prize for the class that has the highest score at the end of the week. Scores are calculated by taking the total points earned divided by the number of students in the homeroom class. The winning homeroom classes will receive an ice cream or pizza party served to them the following week. ​​


The high school baseball team can now keep up on current events, stats and other team related information via their own website. If you are a player or parent click the link and save to refer to this season!
https://wlsbaseball.weebly.com/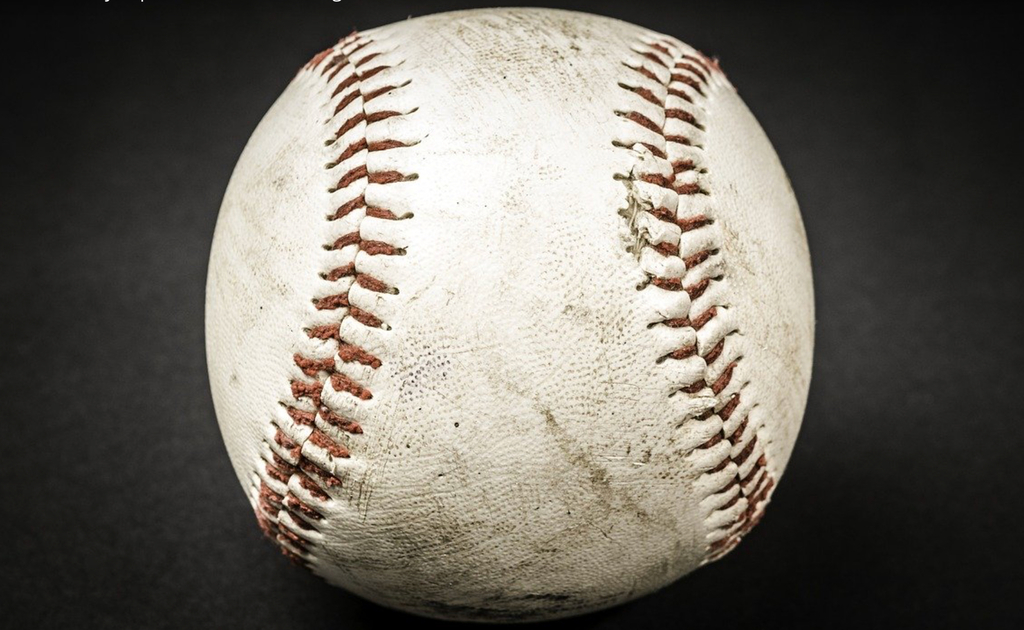 High School Science Olympiads took home a solid 5th place trophy last weekend at the Sylvania tournament! Boomilever 4th place- Arianna Chapman and Kylie Burgel Circuit lab 4th- Jaden Marchal and Brandon LaRoche Designer Genes 6th- Madison Casto and Garrett Richardson Disease Detectives 4th- Lizzy Davis Fossils 5th- Brandon LaRoche and Graham Higgins Geologic Mapping 5th- Matthew Schuster and Sam Schwaderer Ping Pong Parachute 2nd- Amelia Hudson and Sam Schwaderer Ping pong parachute 6th- Graham Higgins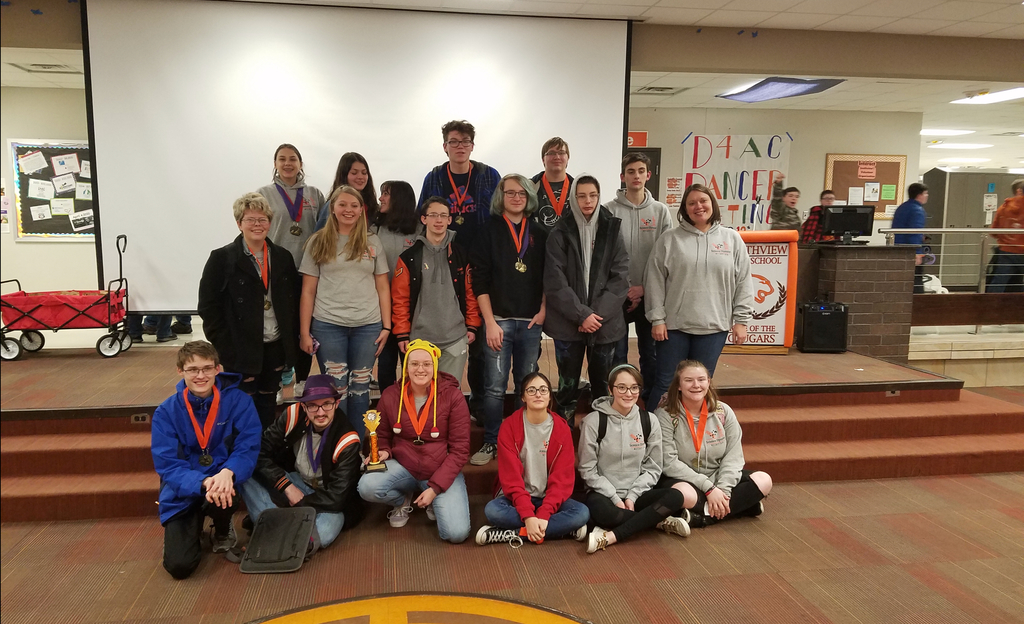 Several Art, Choir and Band students participated in the OHC Fine Arts Festival this week. The full story is linked below. This was quite an honor, so please take a minute and check out the full story!
https://www.wlstigers.org/article/191564?org=wls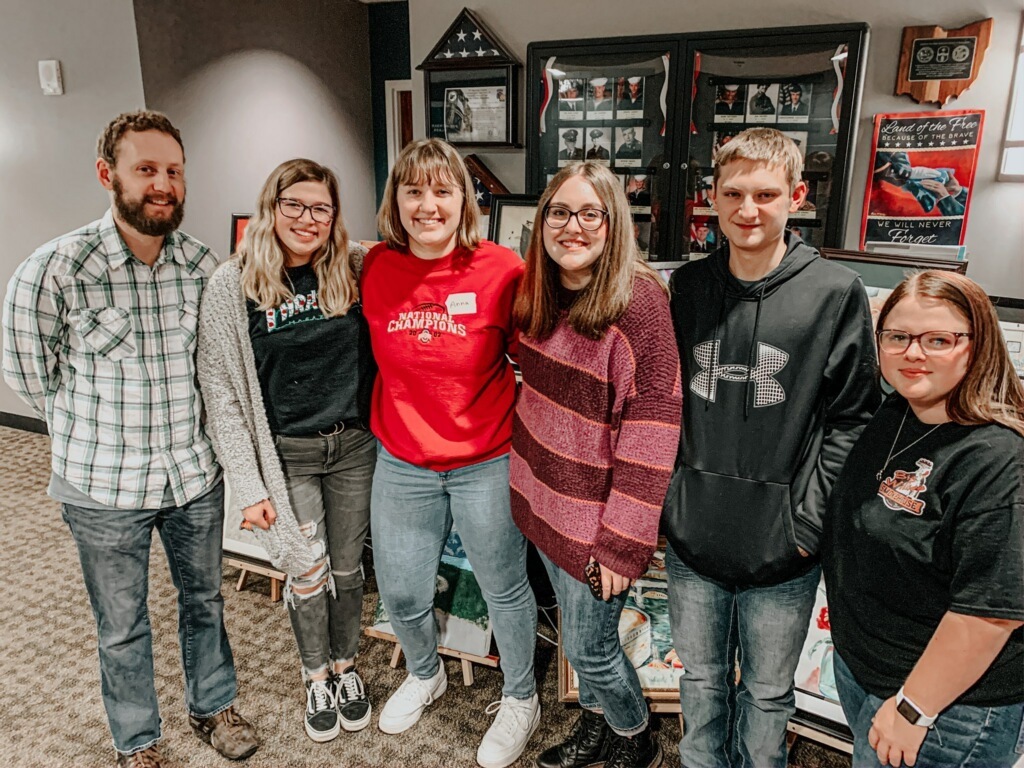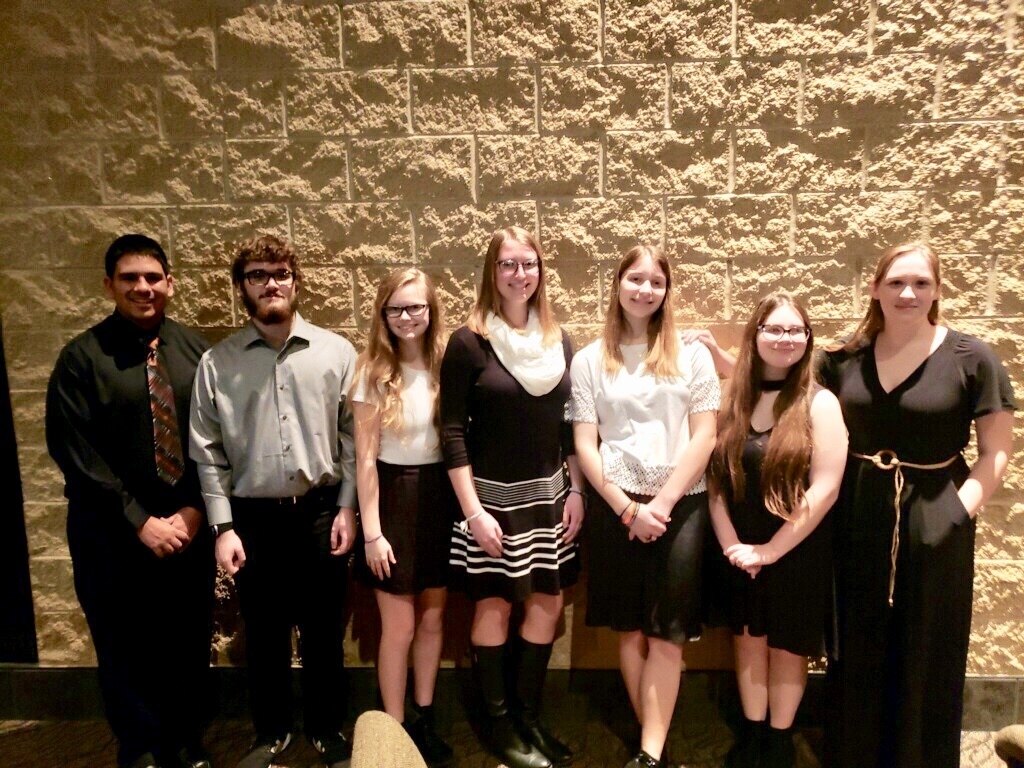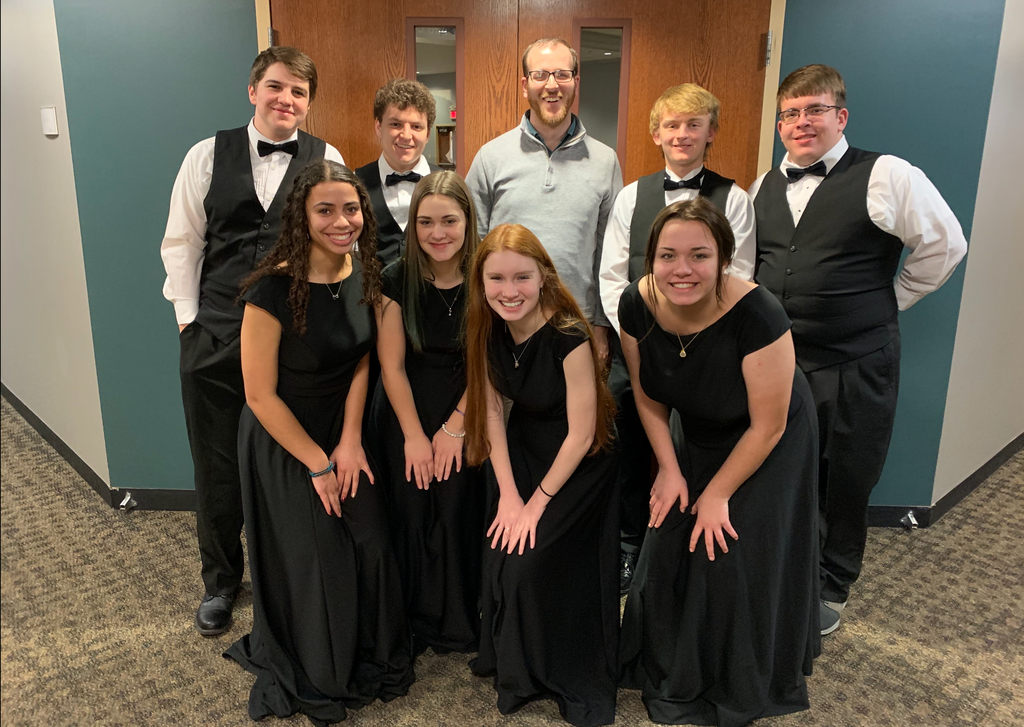 Hello, WLS will be closed for today, Thursday February 13th. Have a safe day.

Hello, West Liberty Salem will be on a 2 hour delay for tomorrow, Thursday, February 13th. School will start at 9:40 for MS/HS and 9:45 for the elementary. Thank you and have a safe evening.

Need dinner plans for Friday? Look no further than our second annual Empty Bowls Fundraiser and soup dinner! Support our students in their effort to provide funding for local food pantries and other local charities. Dinner is served from 4:30-7:30 in the cafetorium! See you there!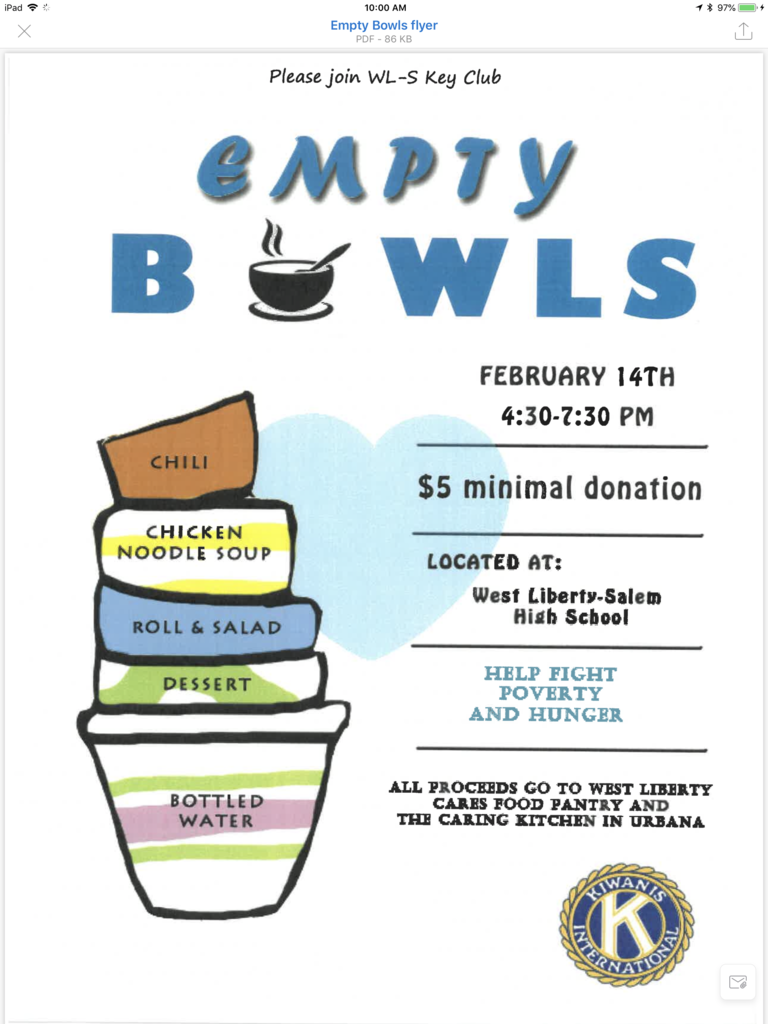 The West Liberty-Salem General Livestock Team traveled to New Madison on Saturday to compete in the PATRIOT Livestock Judging Contest, the team's first contest of the season. The Reasons team consisting of Adalyn Caudill, Cooper Havens, Kyndall Metz, Lance Baldwin and Dawson Jenkins finished in first place. Adalyn led the team with a second place individual finish, Cooper was 8th, Kyndall was 12th, Lance was 15th and Dawson was 18th. The Non-Reasons team finished 9th in the Non-Reasons contest. Payton Eckurd led the Non-Reasons team with a 16th place finish, followed by Wylie Harbour 47th, Marissa Bailey 52nd and Ava Buck 60th. Thank you Tri-Village FFA Alumni for hosting the event. Left to right: Wylie Harbour, Dawson Jenkins, Lance Baldwin, Cooper Havens, Kyndall Metz, Adalyn Caudill, Payton Eckurd, Marissa Bailey and Ava Buck.