Lights were low, music was groovy and the books were hot at the 4th grade Language Arts 'Book Tasting Cafe'. Mrs. Johnson and Mrs. Kale set the mood this morning with a real coffee house feel, while students "tasted" five different genres of literature. This was a fun way to help students understand the concept of successfully finding good-fit books. Good-fit books are books that students understand yet provide a little challenge, are interesting to their individual taste, and are appropriate length for their reading level. Way to make reading fun!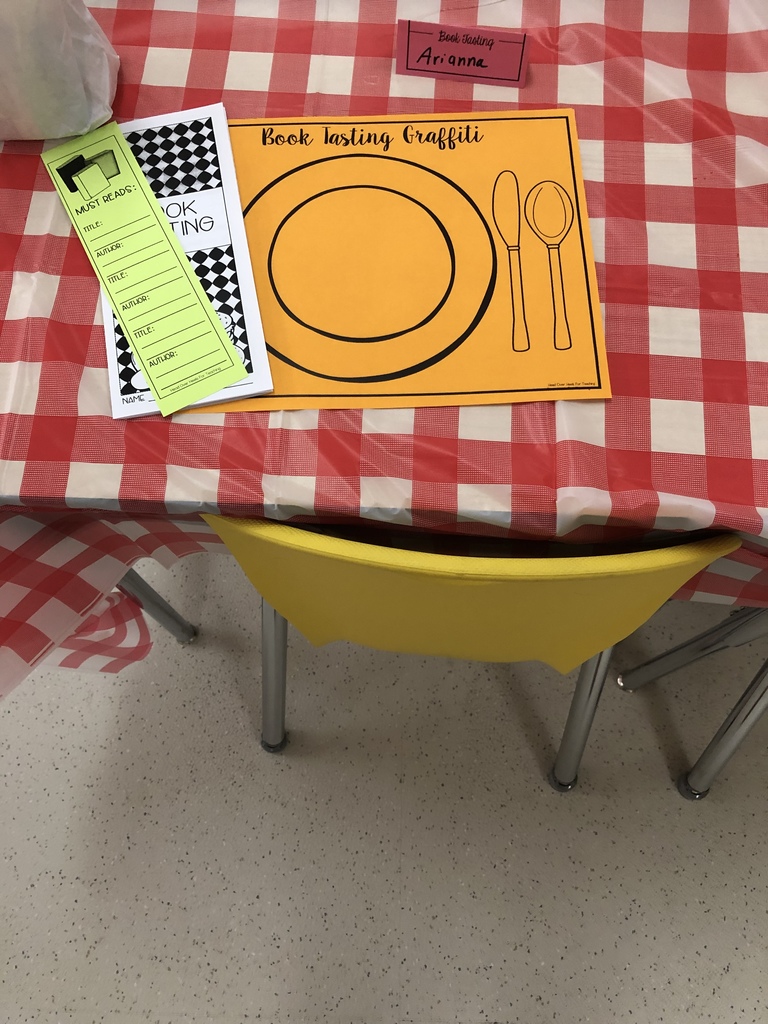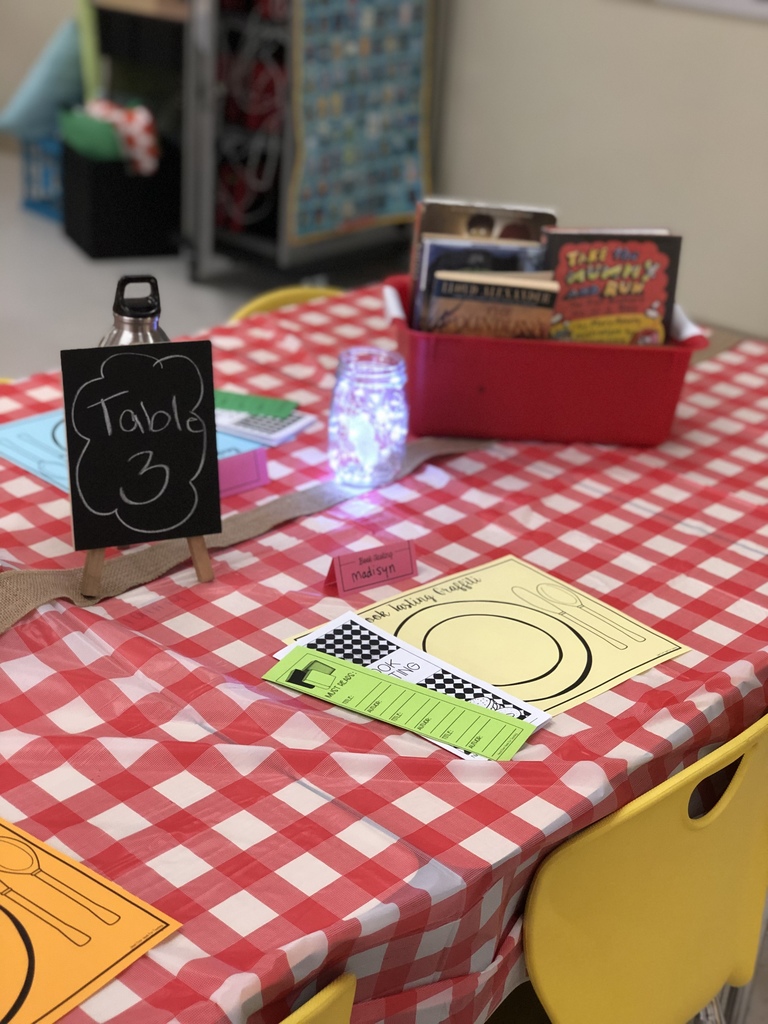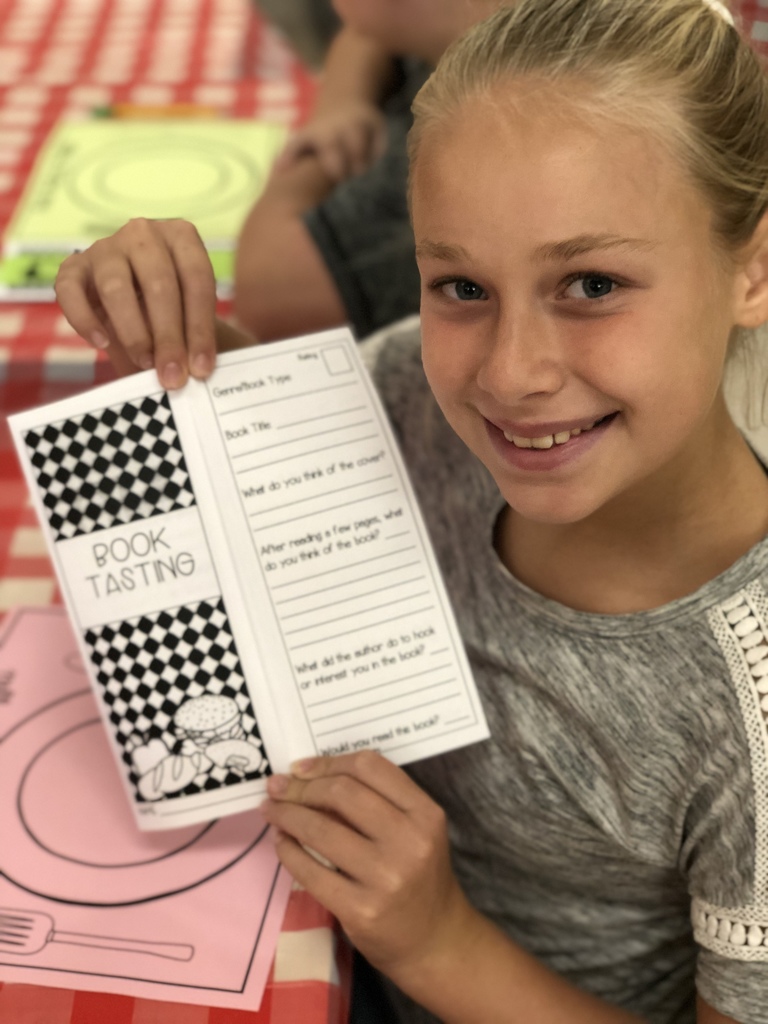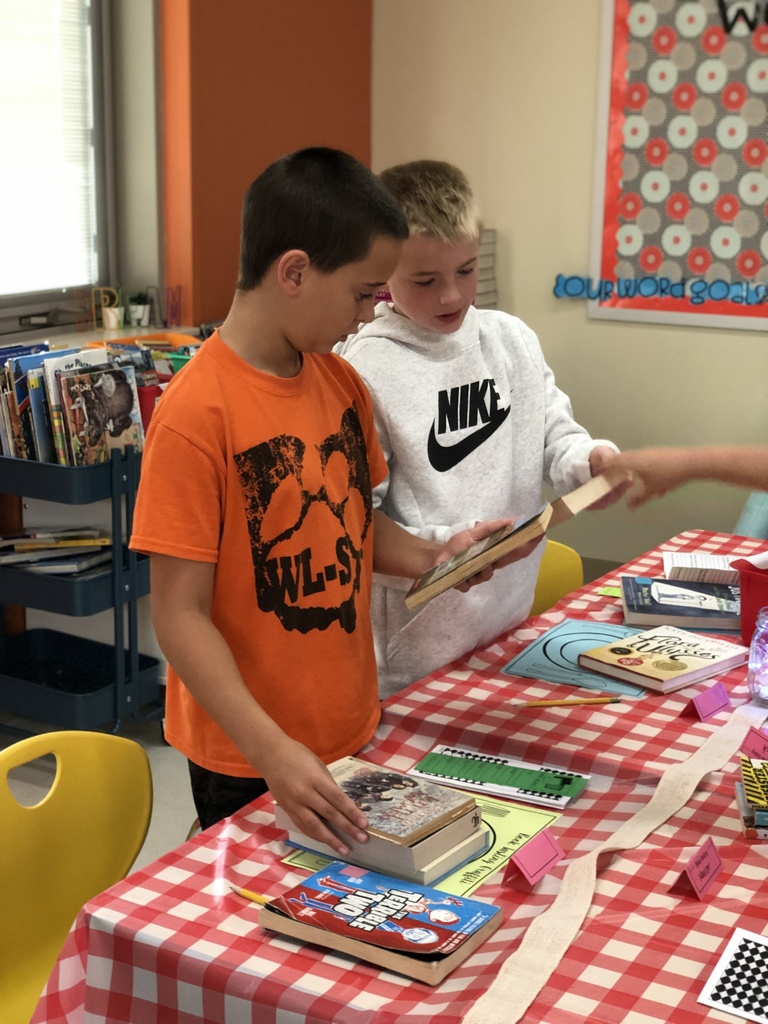 WL-S football players were up before the sunrise to help 'Logan County Vets to DC' load luggage, wheelchairs, and walkers on the busses transporting 51 veterans to Washington DC this morning. Cheerleaders helped lined the streets in Bellefontaine to wish our Veterans well and thank them for their service. Thanks to this great bunch of student athletes for volunteering very early for such a great cause.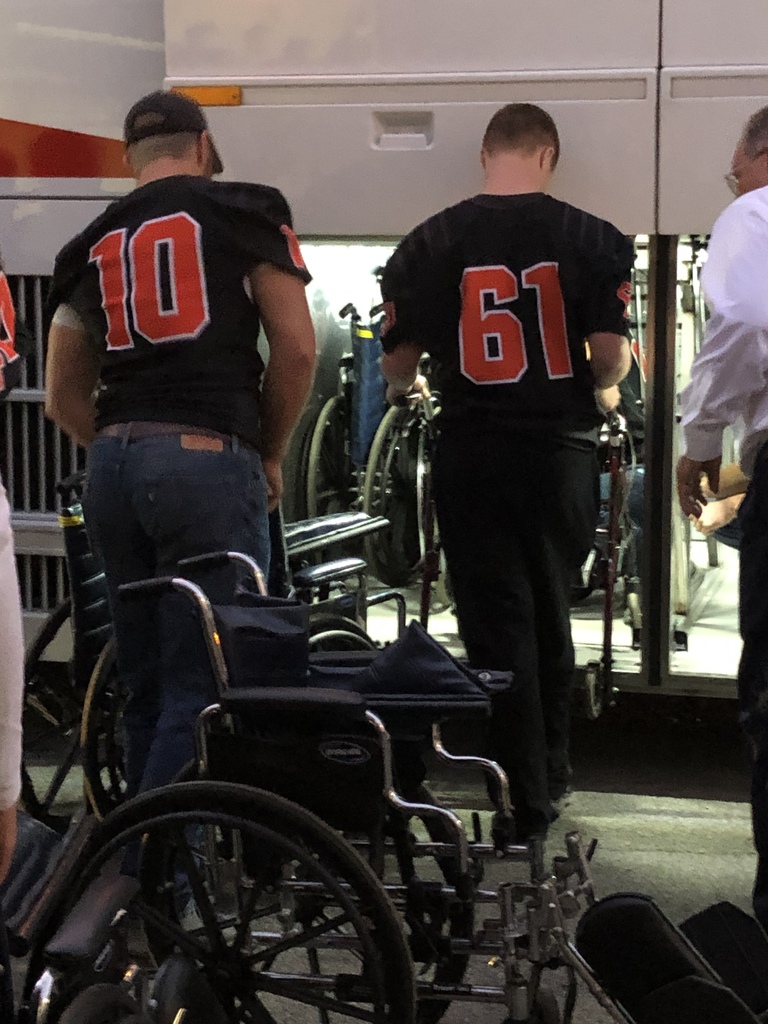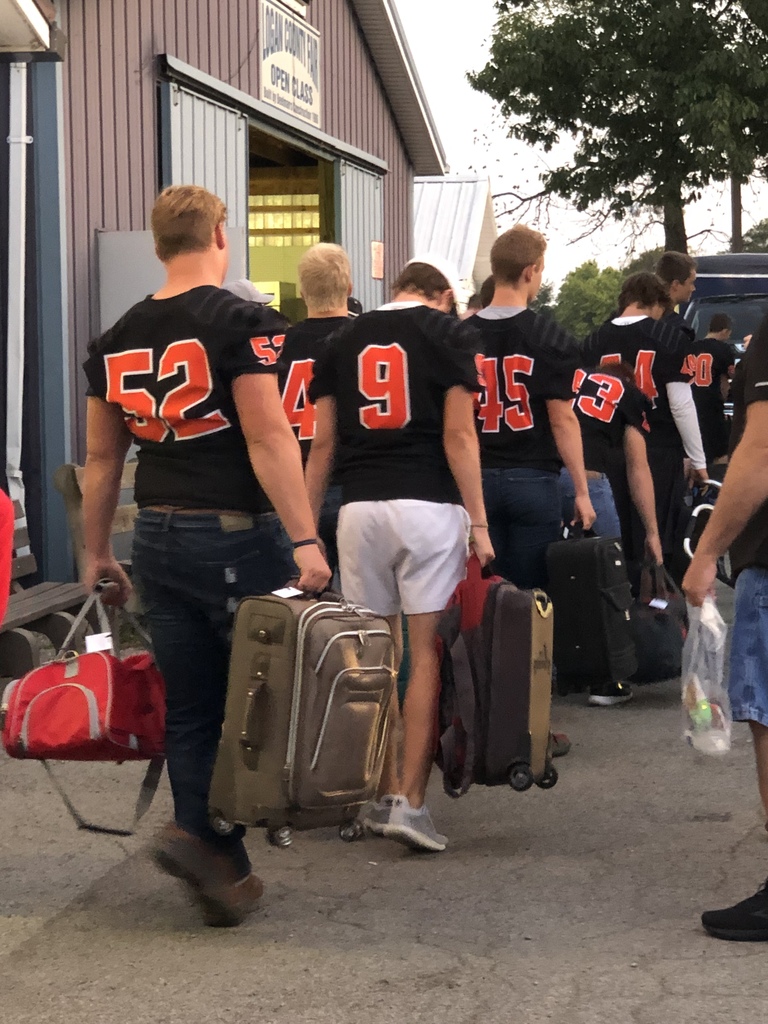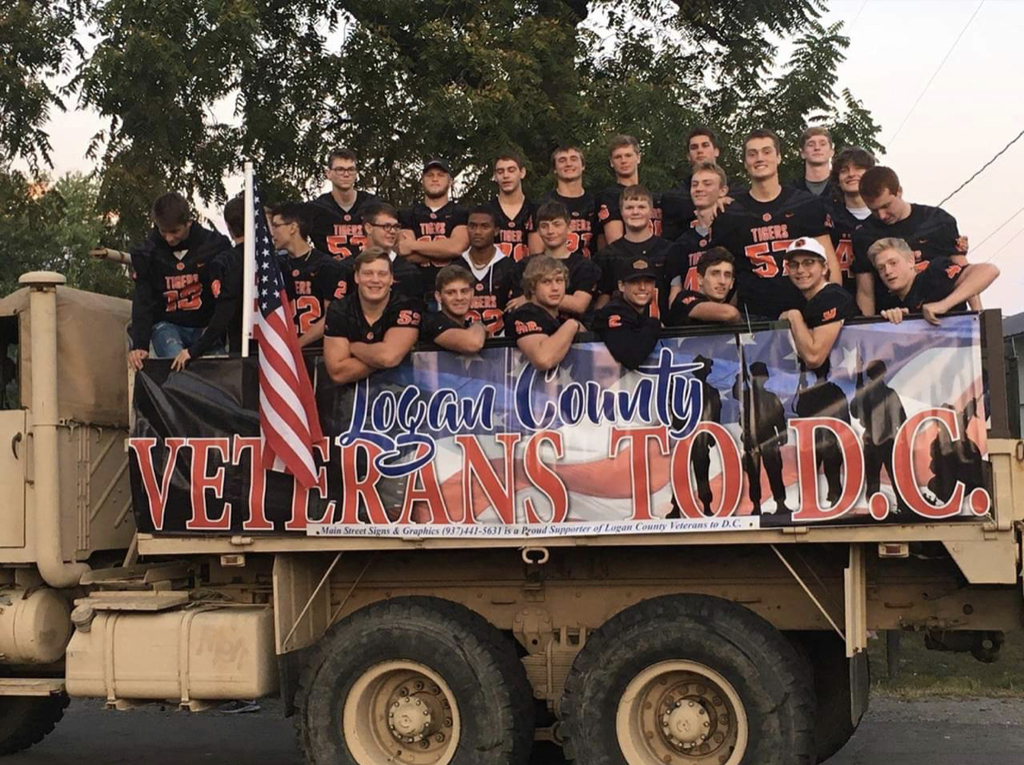 WL-S sent 103 FFA students to the Farm Science Review where they helped the Ohio Cattle Womens Association in the food tent. The Cattle Womens Association works hard to organize, prepare and serve a lot of people during the FSR, and it was an honor to be invited to help out! Special thanks to the Cattle Womens Association and our chaperones for making this day a success!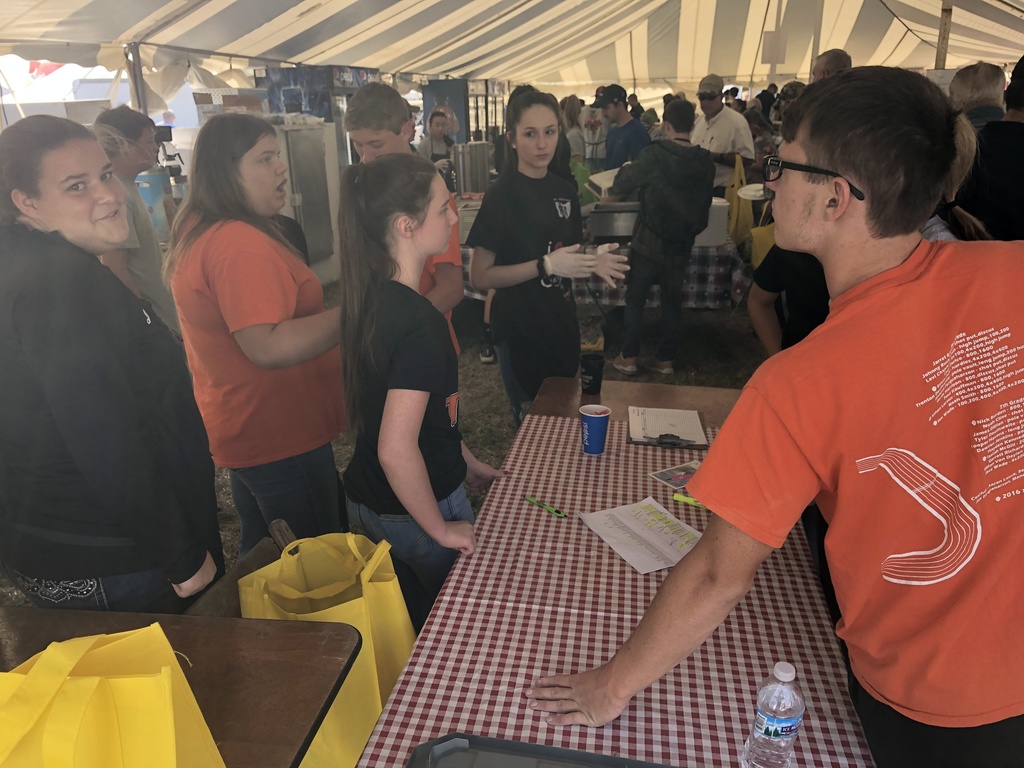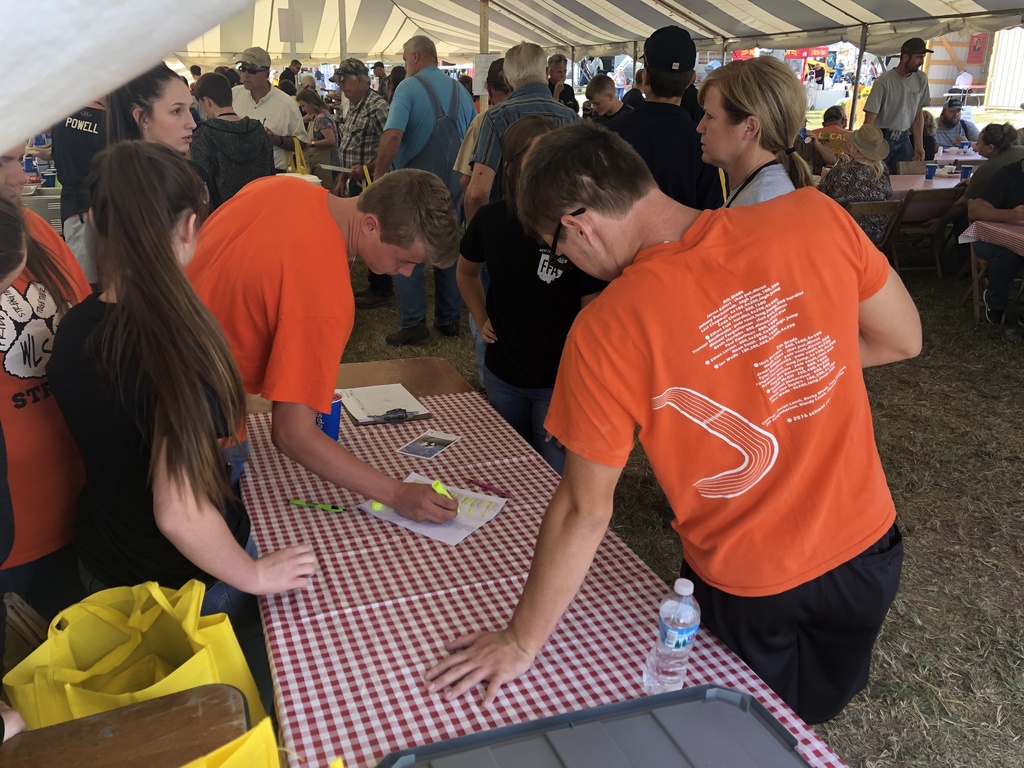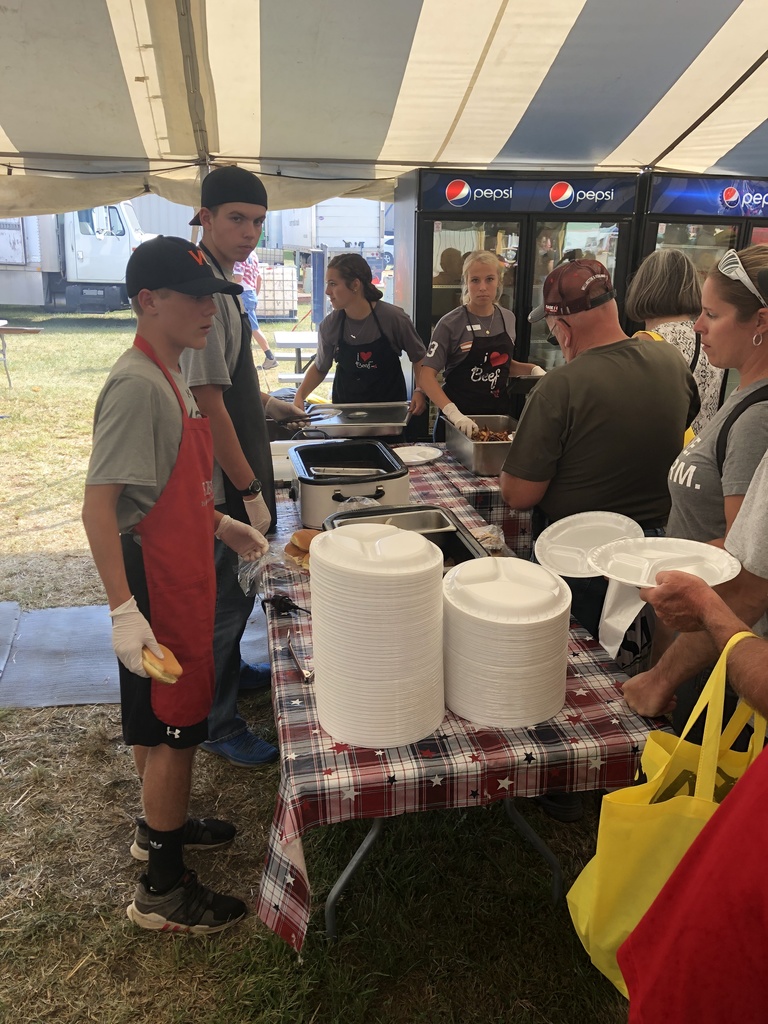 Howdy partners! Check out today's Gold Card video where Cowboy Hollar and Cowboy McGill explain the WLS High Fives!
https://youtu.be/3Dxk3ch60ow

We are proud to announce our September seniors of the month! Eli McGill and Grace Adams were selected and voted on by their teachers for being good leaders and great students! They have been active members of our Tiger community for four years and both plan to continue their education next year. Congratulations Grace and Eli!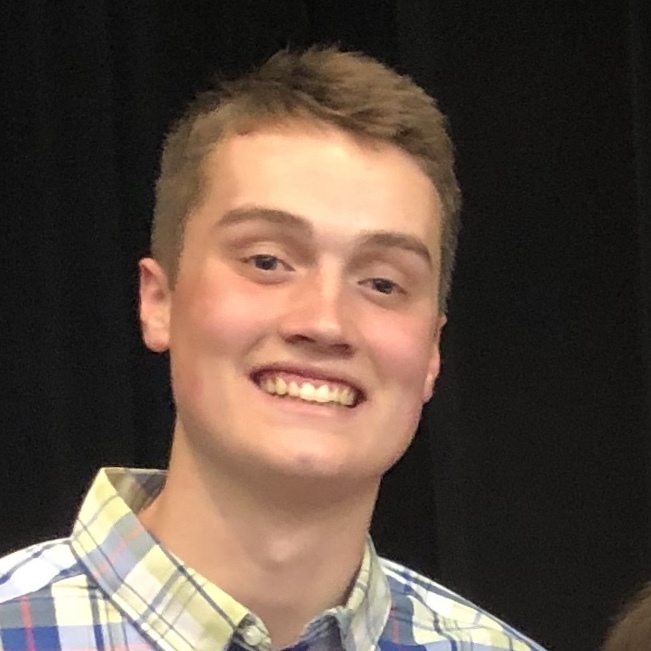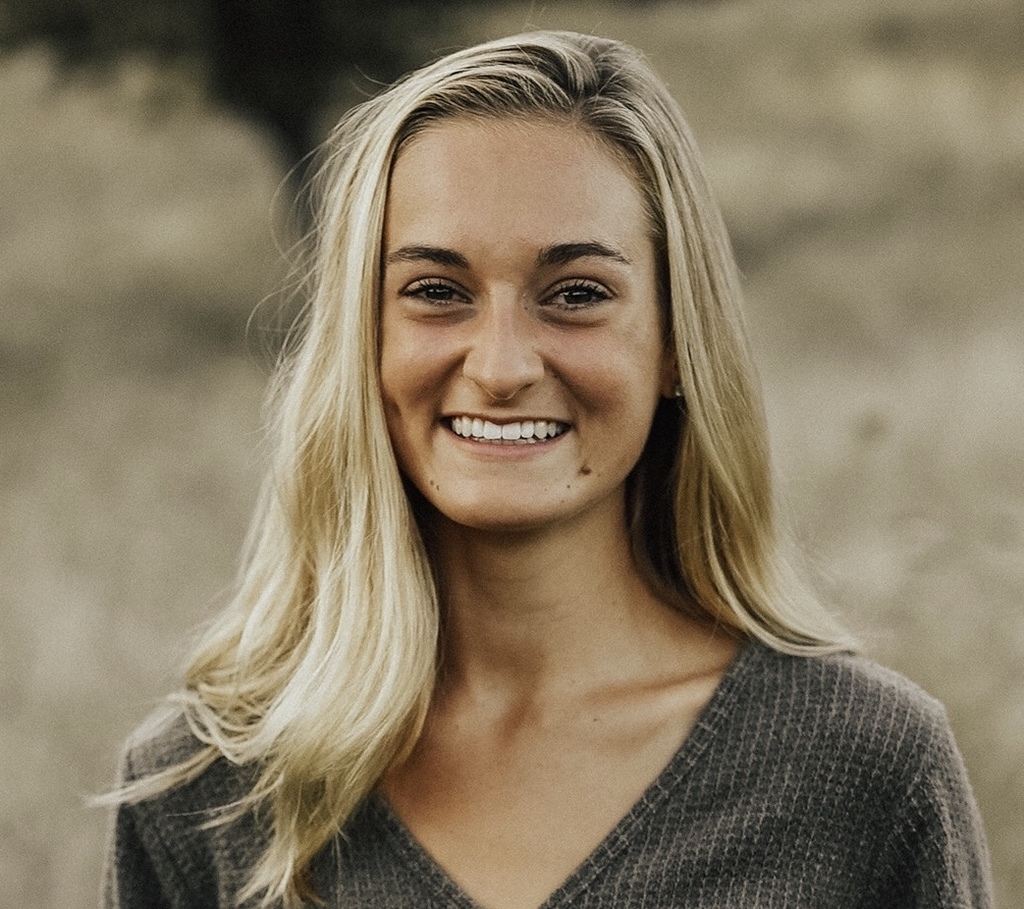 Does your 3rd-6th grader want to join the Champaign County Youth Choir? If so, sign up on Oct 5 at 9 am at the Episcopal Church of the Epiphany on the corner of Scioto and Kenton Streets in Urbana. No auditions, the only requirement is to love singing! Flyer:
https://5il.co/abet

We had a great turn out for our first "Walk at School"! It was a beautiful morning with a great sunrise over our campus! Mark your calendars and join us next time on October 2 at 7 am!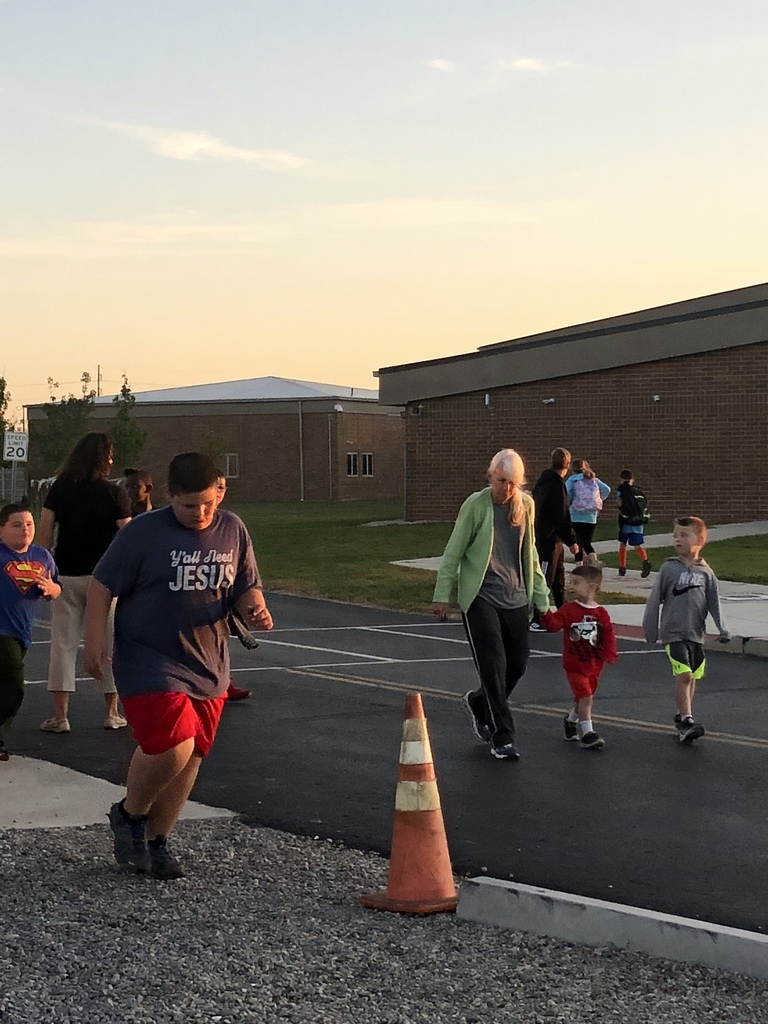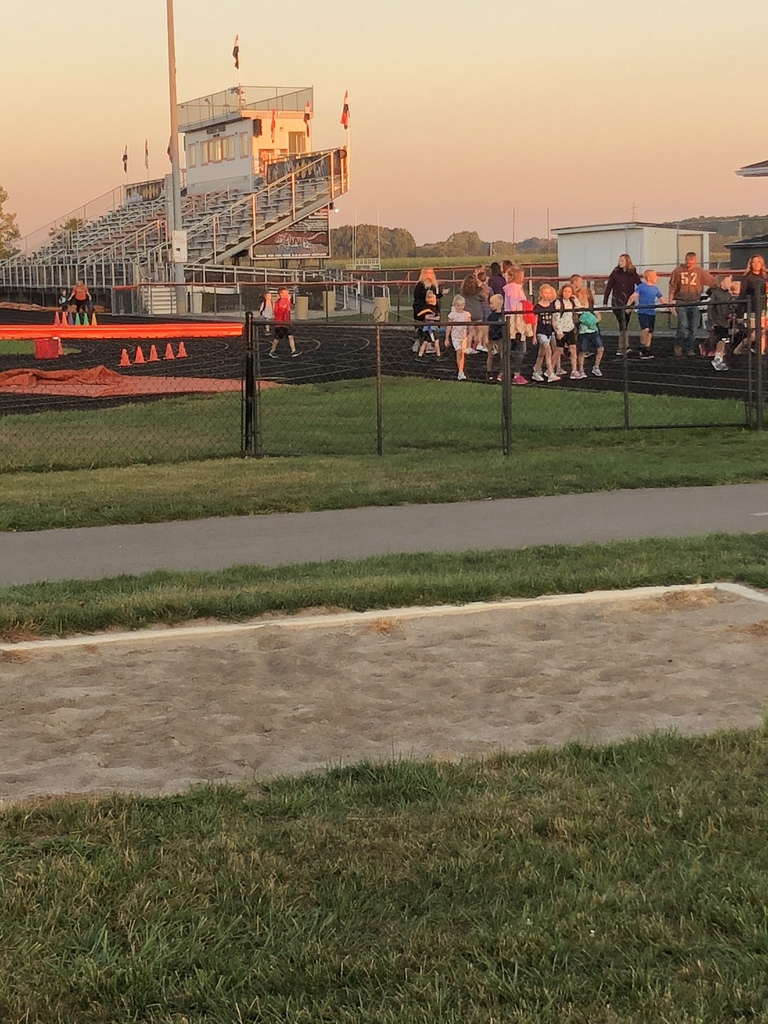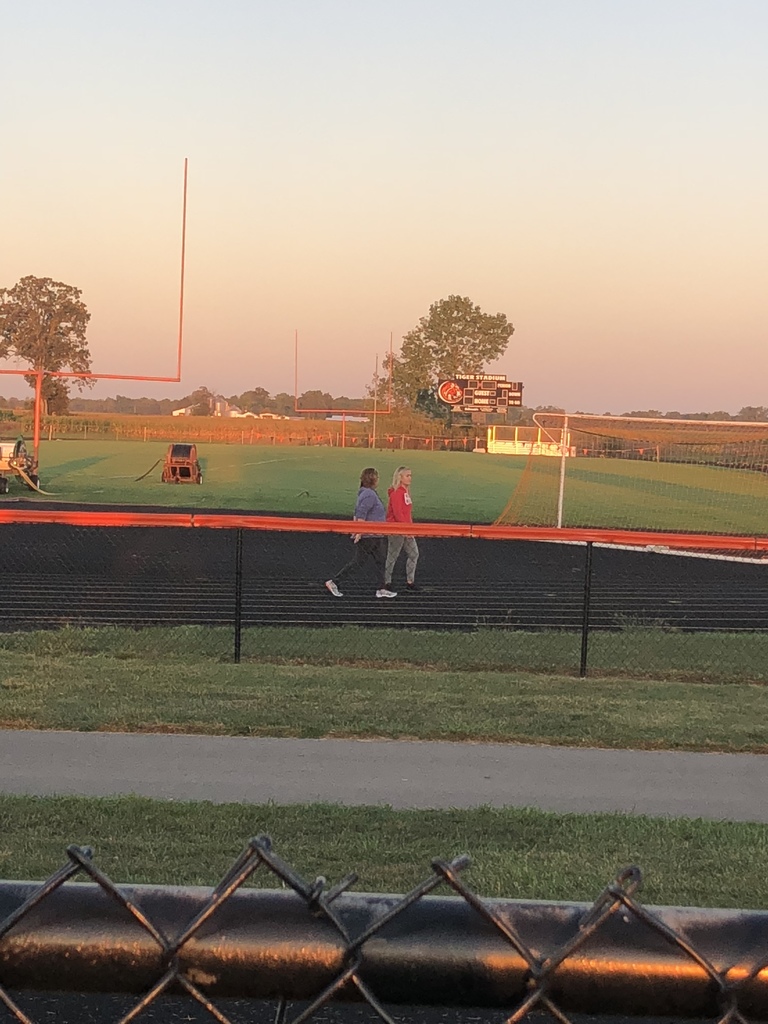 Tomorrow is our first "Walk At School" for the year! Bring the family and meet us at the track to get a jump start on your steps for the day! We will meet at 7 am and walk until 7:30. Park in the back lot near the track. See you in the morning!

It's fall picture time!! Picture day for grades 6-11 is tomorrow, 9/17! Ohio Hi Point picture day will begin at 7:25 on 9/18, at WL-S, prior to bus departure to OHP. Seniors, including OHP seniors, and any makes up will be on 10/23. If your student needs a new form, they can pick one up in the main office.

The Marching Tigers looked and sounded great at the Bellefontaine Band Spectacular this evening! They played a fantastic medley of popular hits from The King of Rock and Roll, Elvis Presley! Way to represent, Tigers!!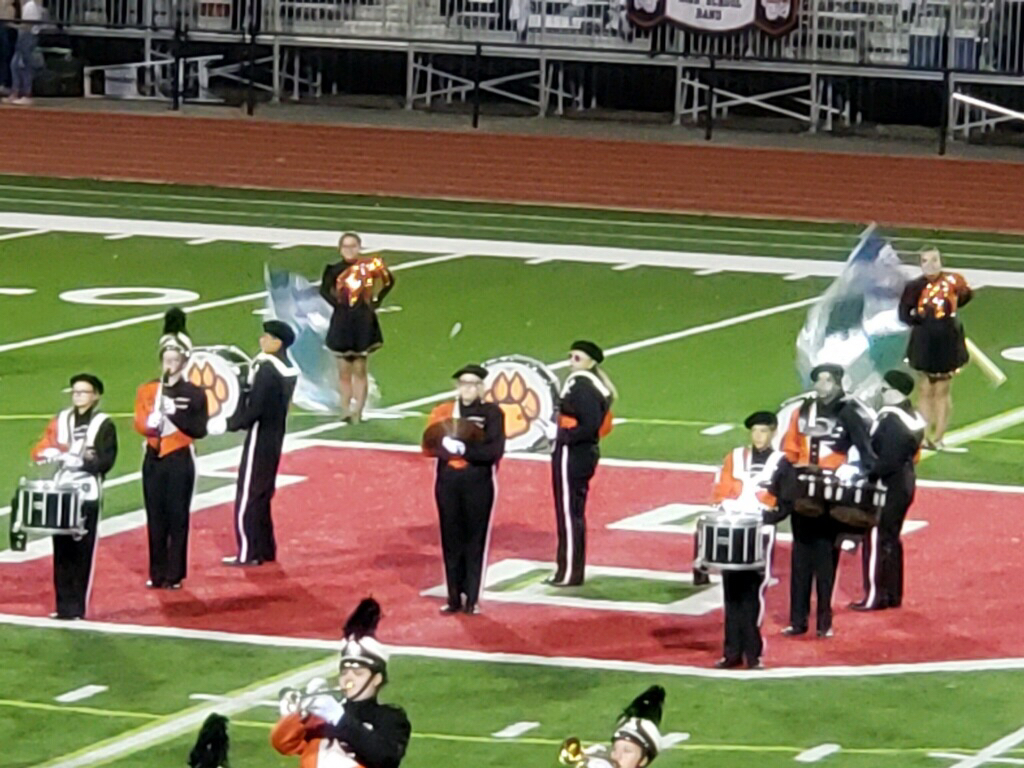 Congratulations to the 2019 Homecoming Court! Homecoming Court for Fall 2019 Freshman attendant: Allie Bolton Sophomore attendant: Ally Gaver Junior attendant: Chiara Podda Queen Candidates: Grace Adams Bexley Harrigan Lydia Moell Savannah Weaver Tori Wilson King Candidates: Trent Berry Trenton Douthwaite Matthew Loffing Eli McGill Trevor Woodruff See the short video below to watch!
https://youtu.be/LkXFVd3M8zk

The Athletic Department has made a few changes to the Athletic Pass Policy. Please see below and let us know if you have any questions. Thanks! Athletic Pass Policy Effective September 20, 2019, all athletic pass holders (senior citizen, family, individual or student) will be required to show their physical pass before entering athletic events held at WL-S. In the event that you forget your pass, you will be required to pay. If you have purchased a family pass and don't have passes for each family member, please contact Audrey Jones or Jake Vitt at 937-465-1060.

Congratulations to this week's Middle School & High School Gold Card winners! 6th: Marisa Smith 7th: Leigha Cox 8th: Riggs Lapp 9th: Skyler Woods 10th: Grant Schoenleben 11th: Madeline Hutton-Ashcroft 12th: Zach Glock Each student wins a $5 gift card to their choice of Subway, Ice Cream Parlor, Chipolte, Panera Bread, Maries Candies, or The Depot Coffee House! Congrats to these students who were 'caught being good'! Elementary gold card drawings will begin next week.

Do you ever hear your student talking about those silly "Gold Card Friday" videos? Here is your chance to check them out for yourself. Stop back each Friday to see what Mr. Hollar and Mr. McGill are up to.
https://youtu.be/EGJUbZG1iXE

There will be a brief parent meeting Wednesday, September 18, 2019, 6pm, for any student in grades 8-11 interested in going to London next summer (2021). All students and their parents are invited to attend the meeting and find out about this great opportunity! Check out our events page to add it to your calendar!

On behalf of The West Liberty-Salem School District, I am very proud of our students and staff and their accomplishments each year. I want to congratulate our students on their hard work and efforts on the tests and our entire staff for the work they do with our students that truly makes the difference. I am very proud of everyone and the results on this year's report card. Kraig Hissong, Superintendent Stay tuned for a detailed report of our districts specific report card. Have a great evening!

Need help completing student information in FinalForms? Stop by the WL-S lobby! We now have two iPads available for your convenience. Just pop into the Office from 7:15am-2:45pm if you have questions - we're happy to help.

Hello, if you received an email from Julie Nieman with the subject line, "Modernize Account" regarding Evernote. Please delete this email immediately and do not open it. It is a fake email from an unknown source. Although we do not know what security risk it may hold, we want to make sure that you are aware that it is not a valid email from the district. See the sample image of the email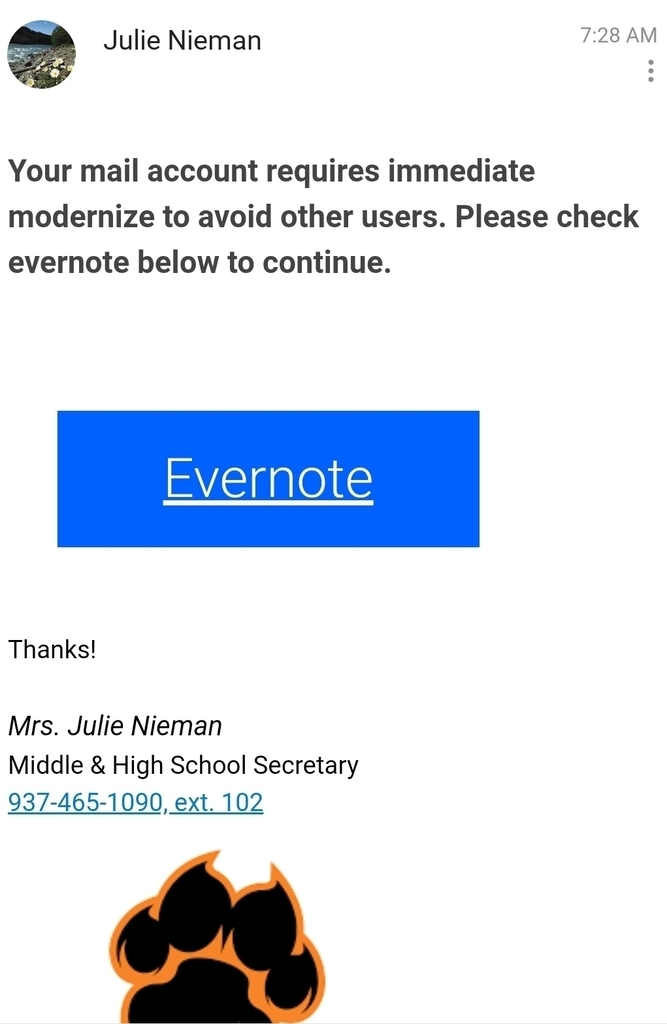 Last night in sports........ West Liberty Salem Varsity girls soccer lost tonight to Miami East 3-4. JV soccer also lost to Miami East 0-2. Boys Soccer tied Miami East 2-2. The WLS Volleyball team traveled to Cedarville tonight. The Tigers swept the Indians in 3 straight sets: 25-15, 25-11, 25-18. The Tigers are now 6-2 JV Tigers won in 2 sets: 25-17, 25-17 Freshman Volleyball played at Ben Logan won in 3 sets 21-25 Ben Logan 25-20 West Liberty-Salem 25-20 West Liberty-Salem West Liberty-Salem bounces back and defeats conference rival Mechanicsburg 191-197 on Tuesday, September 10 at Liberty Hills Golf Course. The Tigers played their most consistent and balanced match, with all players scoring within 11 strokes of each other. The Tigers have worked hard all year and it is finally paying off. For full sports coverage like our West Liberty-Salem Athletic Association page.

Hello, This is Kraig Hissong, Superintendent, with some quick announcements. First, Tomorrow, Wednesday, September 11, is our first 1-hour Delay Start Day for students. Please remember that school will start at 8:40 for MS/HS and 8:45 for Elementary. JVS and Mac-A-Cheek students will go at your normal times. Also, WLS is utilizing a system called FinalForms, which allows parents to quickly complete annual student forms online. About Sixty percent of our parents have completed forms for their students, and we thank you! If you have NOT completed these forms, it is imperative you do so as soon as possible since they contain important contact and emergency medical information. Please be advised, your student cannot attend field trips if forms are not completed. For parents with Middle School students, you will need to enter a student email address which is typically
firstname.lastname@wlstigers.net
. Middle School and High School students are also required to sign off on forms in FinalForms, and they will be given time at school to do so in the next week. If you have NOT received an email from FinalForms to set up an account, or if you have other questions about FinalForms, please contact the Office at 937-465-1060. Last, the morning student drop-off is going well and drivers are doing a great job pulling forward and utilizing more of the drop off lane. Remember to be cautious and have children prepared during morning drop off. Approximately 300 cars drop students off in the morning with most of those doing so in a 10 minute window of time. That is about one car dropping students off every two seconds. Expect traffic congestion if you drop of between 7:25 to 7:35 AM on normal start days. If you like a more relaxing start to your day, try to drop your child off before 7:25 AM. Traffic is much lighter before this time. Thank you and have a good evening.