EDIT MAIN
---
2020-2021 Lunch and Breakfast Prices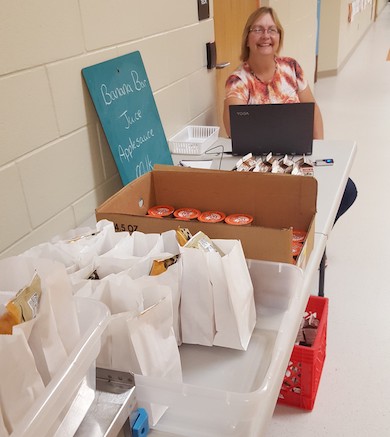 Our food service program must be self-supporting through the payment for student meals. We do our best to keep the lunch prices reasonable and offer the highest quality meals and service to your child each day.
Each meal includes five components: an entrée with two-three oz. of meat or meat alternative (cheese/peanut butter etc.) and one-two servings of bread, 1/2 cup of fruit or a ½ cup of vegetables (or two different fruits or two different vegetables) and an 8 oz. container of milk. To make a meal, students must take at least three of the five components. We encourage students to take all five components to receive the better value for the cost. Extra entrees may be purchased as well as a variety of ala carte items in grades 3 thru 12.
The lunch price is $2.85 per meal at the WL-S Elementary.
Breakfast price is $1.75 at the WLS-Elementary
Lunch price for WL-S Middle and High School, is $3.10.
Breakfast price for WLS-Middle and High School, is $1.75
For those who qualify, the price for a reduced lunch is $.40. Breakfast is $.30
Milk is $.55/students who qualify for free lunches will be charged $.55 if they choose to buy milk with their packed lunch.
Adult breakfast price is $2.00 Adult lunch price is $4.25
School lunch pricing is subject to change with board approval.
Ala Carte Items
Unless parents request otherwise, students are permitted to use money on their account to buy seconds of entrees offered in the cafeteria and packers may use the money on their account for Ala carte and milk purchases. Ala carte snack items may also be purchased from money on account or as a cash transaction but may not be charged. Grades 3rd thru 12 can purchase Ala carte items. Parents may restrict their students from purchasing ala carte or place spending limits on their accounts. High School students do not have any item or spending limits on their accounts unless requested by a parent in writing or by phone to the WL-S Food & Nutrition Service Office at 465-9166 ext.136.