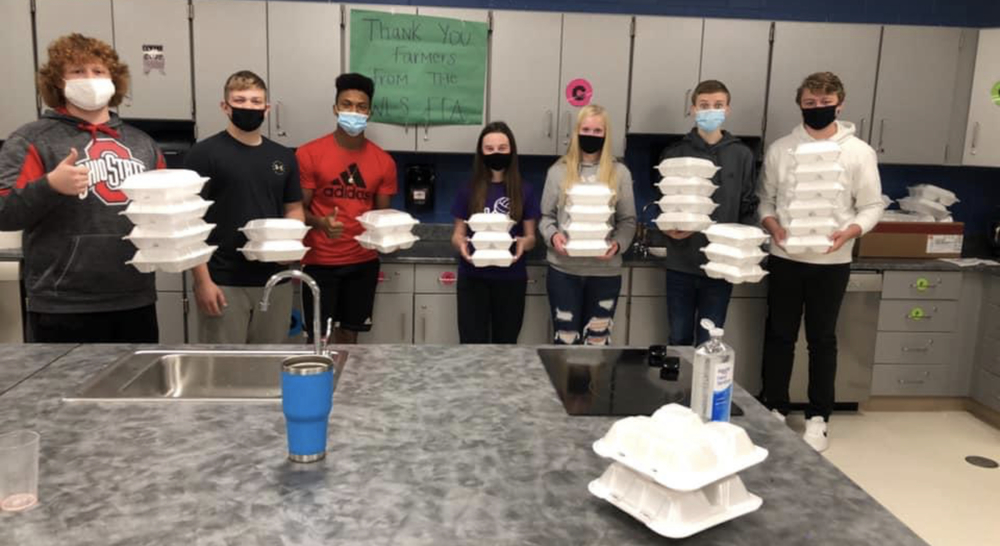 FFA is feeding the community this week......
Allison Wygal
Friday, November 06, 2020
The West Liberty- Salem FFA Chapter is hard at work this week feeding over 100 local farmers AND the MS/HS teachers for parent/teacher conference night. FFA chapter students were asked to nominate farmers/farm families to receive meals as an appreciation for all of the hard work they do/have done to produce food for all of us! The 'feed the farmers program' has grown and they have plans to extend and hopefully double this initiative next time! Meals were delivered by our FFA officer team and other volunteer members. As an added bonus they purchased pies from the Airport Cafe, who individually packed and label sliced pie for them! Thursday, several chapter members prepared a dinner for all of our teachers who stay late for conferences. The meal was organized by Olivia Muirhead. Thank you to our members for taking time to feed our hardworking farmers and teachers, and thanks to the Airport Cafe for your help in packaging the pies!