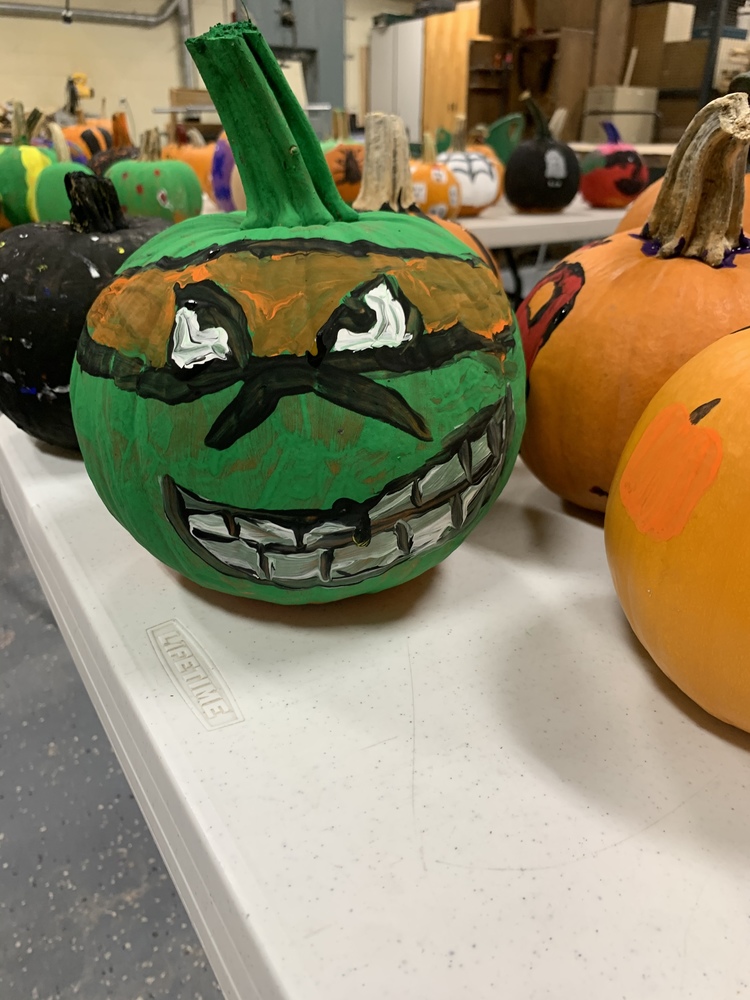 Key Club Sponsors Spooky Pumpkin Painting Extravaganza!
Allison Wygal
Thursday, October 29, 2020
West Liberty-Salem Key Club sponsored a spooky afternoon of pumpkin painting to get in the Halloween spirit! Over 120 high school students, from all grades, signed up to paint during their home room/lunch periods! There was no competition, just a friendly afternoon outside, getting their creativity out, and enjoying some time with friends. Mr. McGill, Mrs. Smith and a few other volunteers helped manage paint supplies, supervise and encouraged students to join in the fun. It's not often that our high school students have time to engage in holiday activities during school, and we were overwhelmed by the amount of students who wanted to participate. They painted everything from spooky ghosts to witches, and abstracts with color. This definitely won't be the last event like this! Special thanks to Molly Smith and Key Club for organizing the event, Mrs. Seymour's class for donating brushes and paint supplies and Tom Wygal and Jake Vitt for unloading over 150 pumpkins Friday evening!