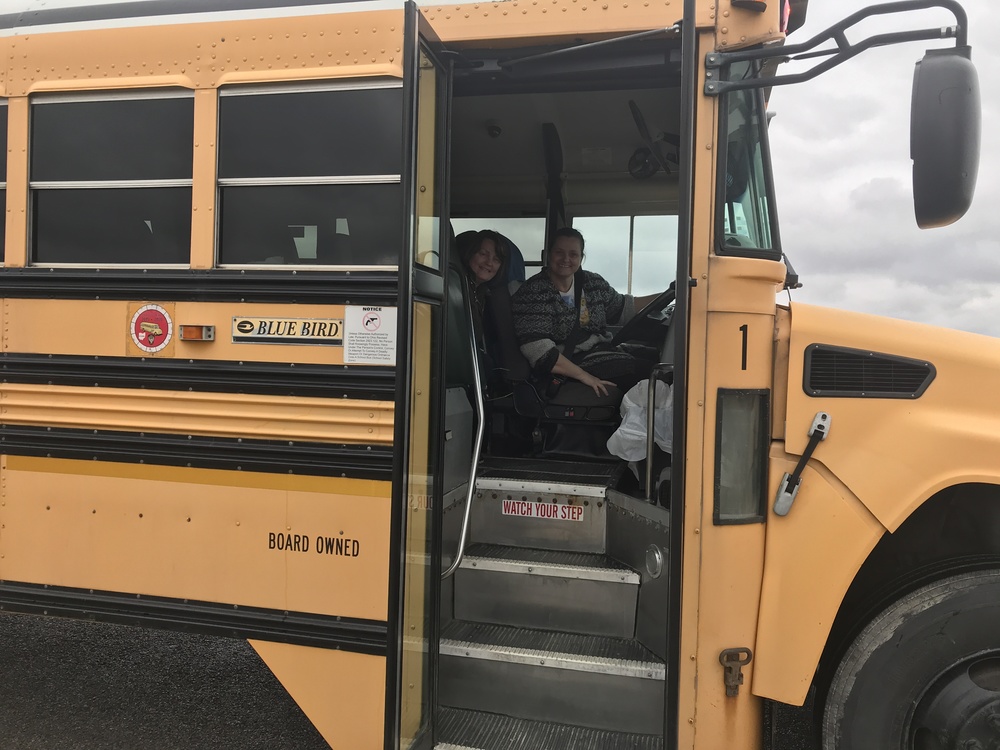 Food Service and Transportation Team up to Provide Student Lunch
Allison Wygal
Tuesday, March 17, 2020
West Liberty-Salem food service and transportation delivered lunches today to students, and it was so nice to get out and see a smiling familiar face, even if it was from a distance! Food service staff and bus drivers were especially excited to do what they could to help students and parents who are still working and not at home to make lunch. The delivery service is reassuring to many of our families as older siblings are babysitting, possibly helping with homeschool work, and working on school work themselves. Not having to make lunch is a big help! Lunches are also being delivered to babysitters if they are on our regular bus routes and our students are there to receive the meal. Please call us in the event you have more questions or would like to order a lunch.
There are a few important things you need to know:
-There is a detailed correspondence re: School Lunch that went out to our families earlier this week. That is also located on our website in the COVID-19 section.
-Please call the office before 9:00am each day, or for the entire week, to place your order. Your child's location will be asked at that time, so if they are at a sitter on our bus route, please note that during the call.
-Be watching for the bus, and have your student and you step outside to receive their food. Busses left school around 10:45 this morning and are expected to return around 1 pm. We should have a better idea of how routes will time out after a few days. The transportation aid will then leave the lunches to maintain safe social distancing for both students and staff. No student will have to cross the street to receive their lunch.
-There will be no lunch delivered during regularly scheduled spring break, but refer to our website for a list of places offering meals during this time.