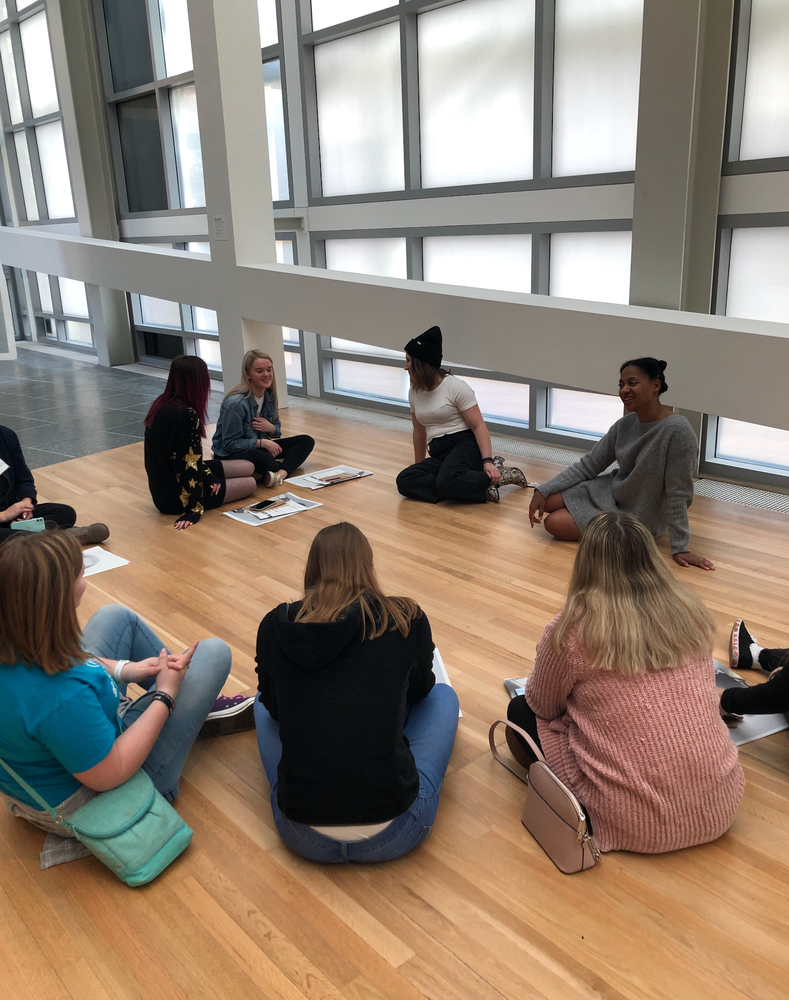 Students Complete Pages: Art & Writing Program Through Wexner Center for Creative Arts
Allison Wygal
Wednesday, January 29, 2020
WL-S students interested in creative writing and artistic expression completed the creative arts experience, Pages, provided by The Wexner Center for the Arts in Columbus, Ohio. Pages: Art & Writing is a multi-disciplinary program that supports literacy and writing skills through the exploration of contemporary art, film, and performing arts. This program is free for students and pairs educators and artists from the Wexner Center with high school teachers from across central Ohio in the planning of writing-based experiential learning opportunities.
English Department teachers Mrs. Haney and Mrs. Arnold mentor 31 students Mythology class as well as other students who wanted to participate in the experience. They use their lunch and homeroom times attending workshops and working on their own creative projects. Students participated in a total of 3 workshops during the first half of the school year. Workshops included a visual arts, media arts, and performing arts experience. Students were exposed to works by Ohio artists Jenny Holzer, Ann Hamilton and Maya Lin and worked with artist Michelle Sipes in the visual art workshop. April Sunami, a Columbus based mixed media artist worked with students during the Media Arts workshop . Sunami has been feature globally for her varied artistic works. Finally, they saw a performance by Sharon Udoh, Wexner Resident Artist and band member in Counterfeit Madison, while working with poet Scott Woods before and after that experience.
Students will wrap up their studies with an open mic night in April at the Wexner Center for the Arts and have the opportunity to have their work published in the Pages Anthology that will be released this May. This experience allows our students to explore their creativity outside of the typical class setting and work with national and globally recognized artists.
To see last year's published works, click the link to be directed to the 2019 Anthology.Pages Anthology 2019