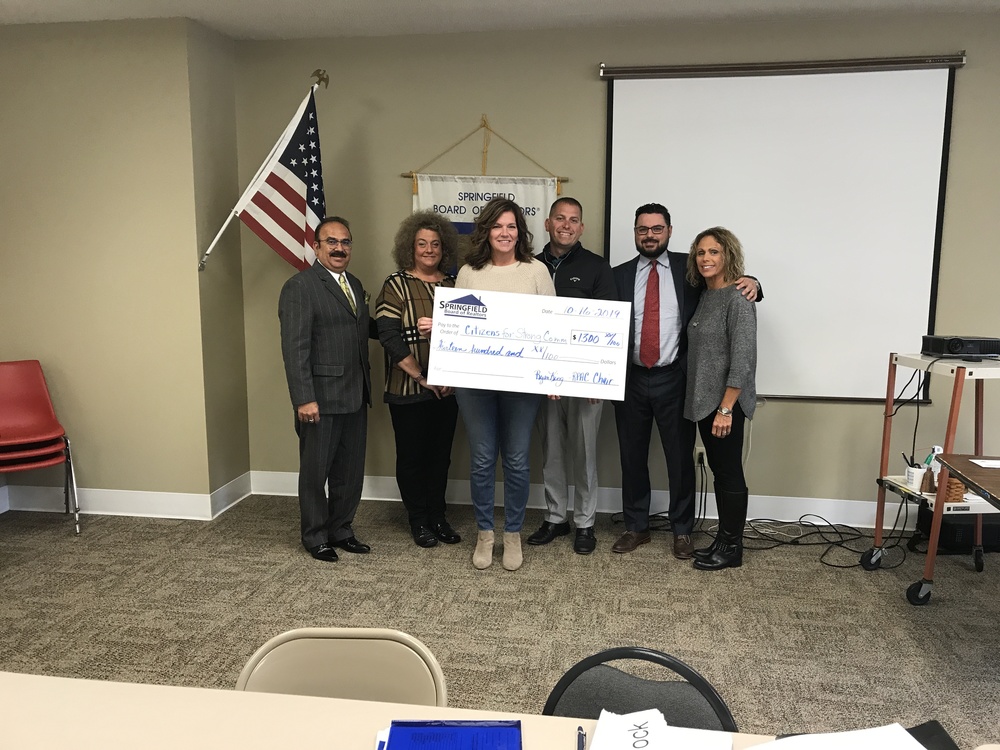 Citizens for a Strong Community Recieve Campaign Funds from Board of Realtors
Allison Wygal
Friday, October 18, 2019
The Board of Realtors in Springfield, Ohio presented Lori Williams, treasurer of the Citizens for a Strong Community Levy Committee, with a $1300 check on Wednesday morning. The Board of Realtors is committed to helping schools in Clark and Champaign County create strong academic performance by providing the funds necessary to support levy campaigns. Campaign funds are used to educate the community on how the levy supports our students and facilities.
On November 5th, West Liberty-Salem will have a 1.5 mil Permanent Improvement levy on the ballot. Our community has supported this levy every 5 years since 1969. This is not a new tax, and it is NOT used toward the Field House Project. Local levy dollars help make up the difference between what State and Federal funding provide and the actual cost of operating public schools. At WL-S, this local funding provides approximately $155,000 for district improvements per year, and assists with purchasing new busses, maintaining good, safe buildings and grounds, and purchasing new technology.
West Liberty-Salem and The Citizens for a Strong Community would like to thank the Board of Realtors for supporting local schools and understanding the importance of excellent school systems in our communities.