EDIT MAIN
Welcome to the Agricultural Education webpage!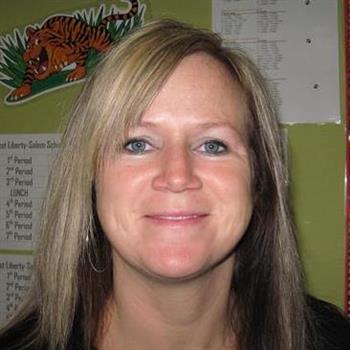 -Ag Business
-Plant/Animal Science
-AFNR
Mrs. Trista Havens
Email: thavens@wlstigers.org
Phone: (937)465-1060
Ext. 402
STATE FFA CONVENTION!
The West Liberty-Salem FFA students received several accolades at the State FFA Convention in 2018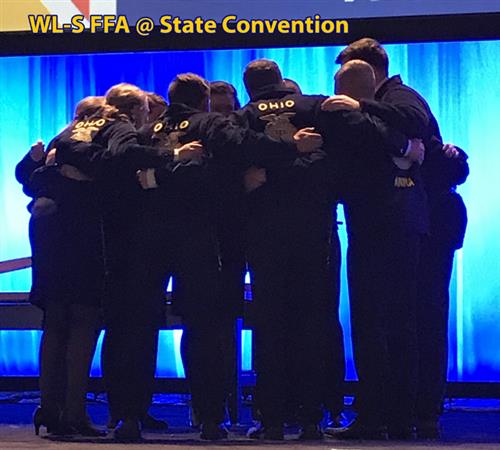 Mallary Caudill was elected to the office of State FFA Sentinel. The Ohio FFA officer team consists of six state FFA officers: state president, vice president, secretary, treasurer, reporter, sentinel and five vice presidents at large. The purpose of the Ohio FFA officer program is to provide effective leadership for the Ohio FFA Association. This can best be met by providing a motivational program for the membership and by being an instructional and developmental program for the state officers. Additionally, this program provides a public relations source for agricultural education and the FFA, a resource for teachers, and a positive image through a connection with individuals in agricultural education related organizations.
Kaeley Lattimer and Emily Heater received their State FFA Degrees. Naomi Williams, Kaeley Lattimer and Adayln Caudill were awarded gold ratings on their officer books. The gold rating is the highest award given.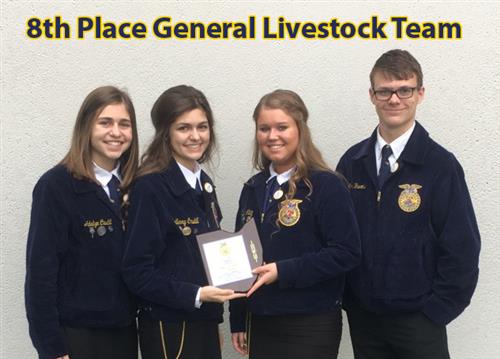 The General Livestock judging team of Adayln Caudill, Mallary Caudill, Cooper Havens and Kayleigh Metz placed 8TH in the State Livestock Judging Contest. They qualified to compete at The Stockman in Indiana a national contest.
---
Mrs. Trista Havens
West Liberty-Salem Vocational Education Instructor &
FFA Advisor
"Agriculture is our wisest pursuit because it
in the end will contribute most to real wealth,
good morals, and happiness..."
Thomas Jefferson