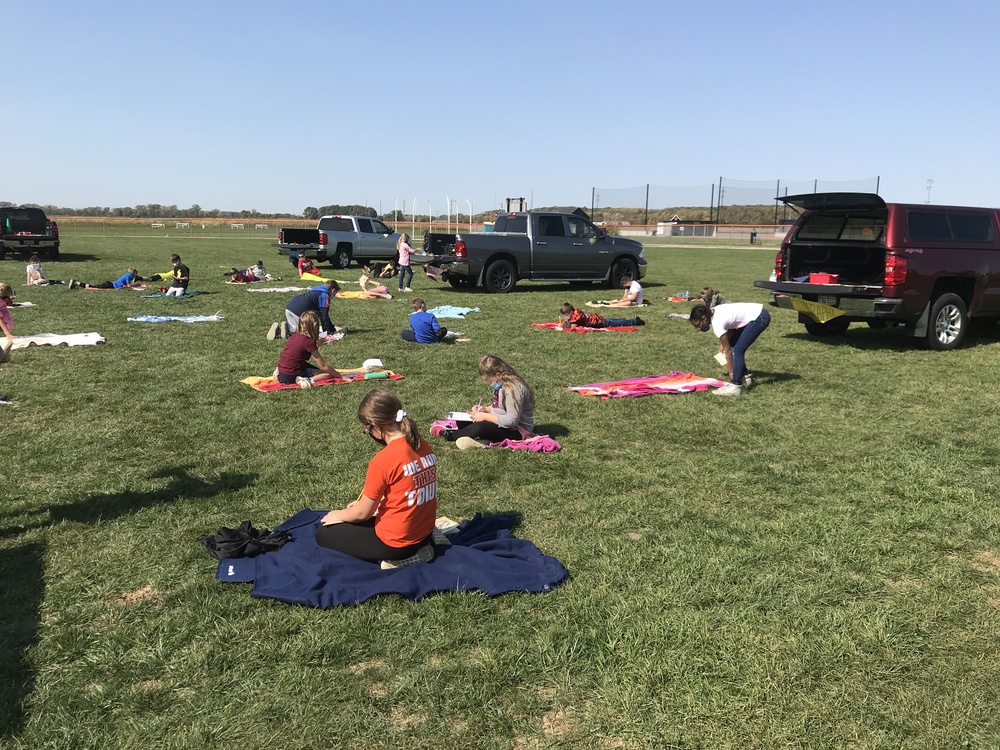 Tailgates, Books, and Fall Sunshine!
Allison Wygal
Tuesday, November 17, 2020
The sun was shining, tail gates were down and blankets helped students find a comfy, sunny spot to spread out and read! Fourth grade teachers recently hosted a book sampling tailgate party. The perfect fall tailgate introduced students five different genres of literature. They sampled books by reading the book jacket or a few pages, and if they liked it, they recorded the title and genre to remember later. This was a fun way to help students understand the concept of successfully finding 'good-fit books'. Good-fit books are books that students understand, yet provide a little challenge, are interesting for individual taste, and are appropriate length for their reading level. Finding good fit books encourages students to really enjoy literature and reading. This year, fourth graders use Renaissance Accelerated Reader to create a reading goal and begin to really develop their comprehension through short quizzes based on their book selections. They really enjoyed their time at the 'tailgate party' and are excited to read some of the books they discovered.