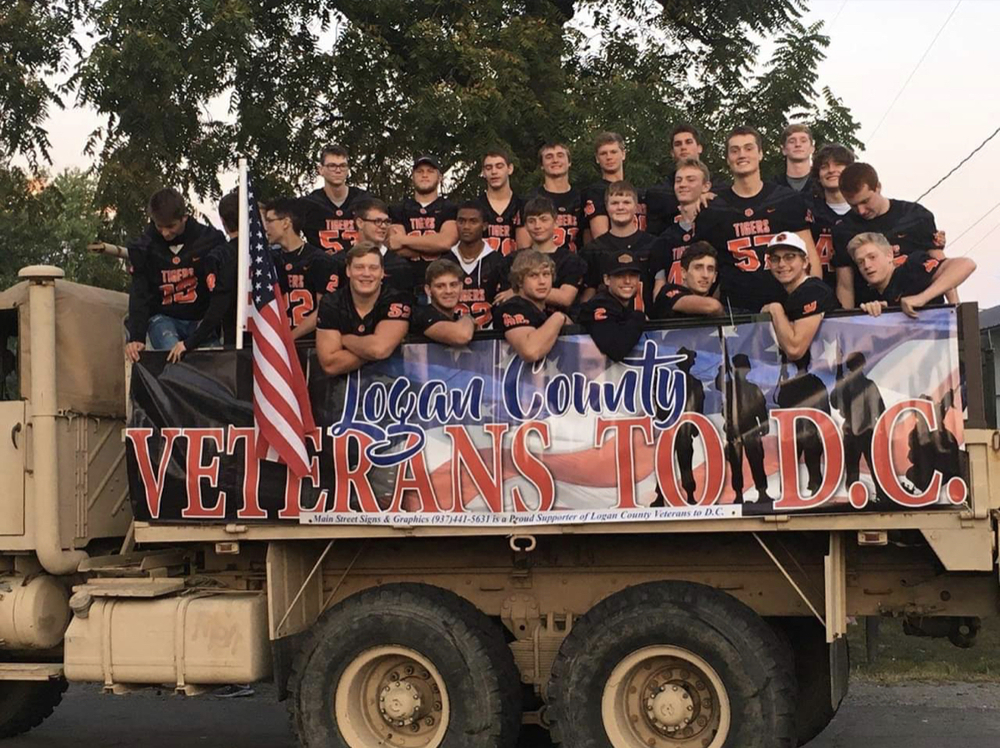 WL-S Football Team Help Make Veterans Trip Send Off a Success
Allison Wygal
Friday, September 20, 2019
The West Liberty-Salem football team and cheerleaders gathered before sunrise to be part of the Logan County Vets to DC send off. Football players loaded luggage, wheelchairs, walkers, and anything else needed for around 50 veterans joining the Logan County Vets to DC. Cheerleaders lined the streets in Bellefontaine with other community members who gathered together to thank our veterans for their service to our country.
The Logan County Vets to DC program escorts veterans on a fully funded trip to Washington DC through the support of generous community donations. They loaded busses at the Logan County Fairground on Friday morning around 7 am. A motorcycle and police escort led them out of town in an exciting parade through downtown Bellefontaine.
It was a humbling experience for our students to be a part of such a great morning. Head Coach Dan McGill said, "This was a great opportunity for our students to give back to those who have given so much." If you'd like more information about the Logan County Vets to DC, visit their website at www.vetstodc.org.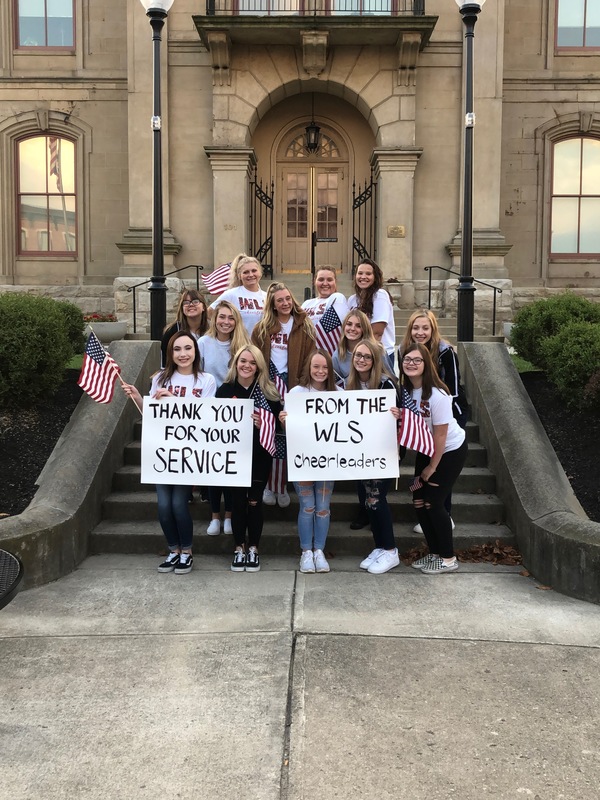 Cheerleaders wait at the Courthouse for the motorcade to arrive.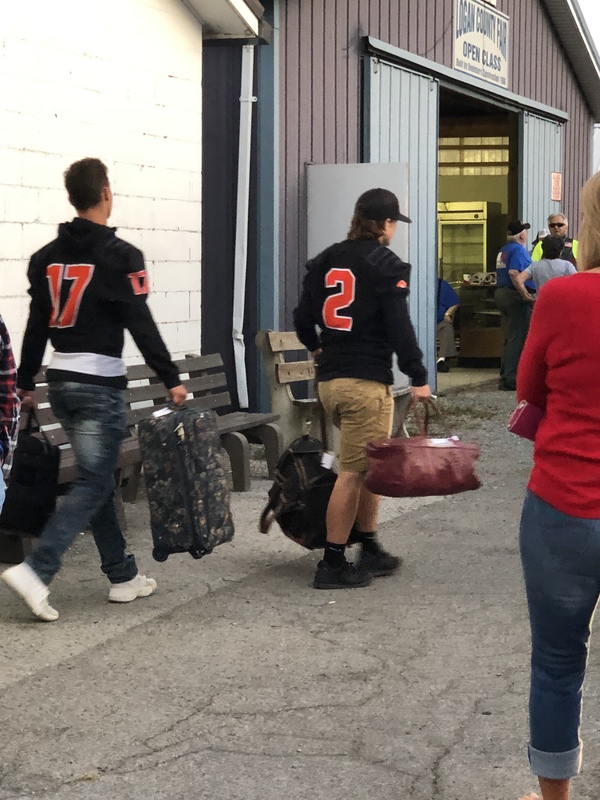 Jace Wade, #17, and Trevor Woodruff, #2, loading luggage.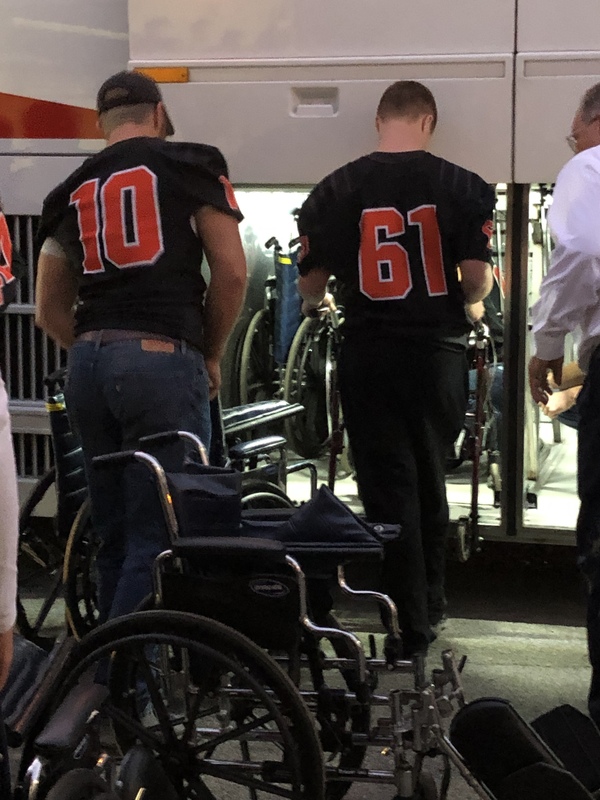 Trent Berry, #10, and Maddox Havens, #61, loading supplies.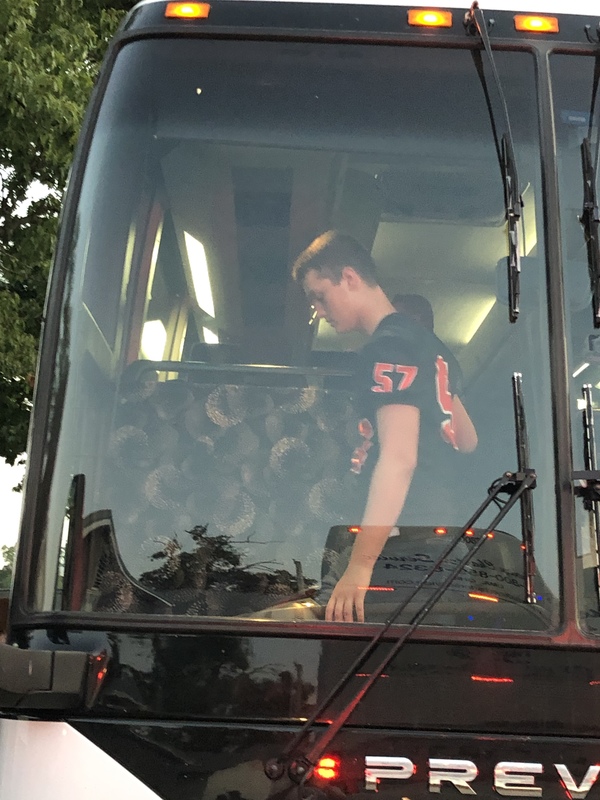 Eli McGill helps load carry on items on the bus.